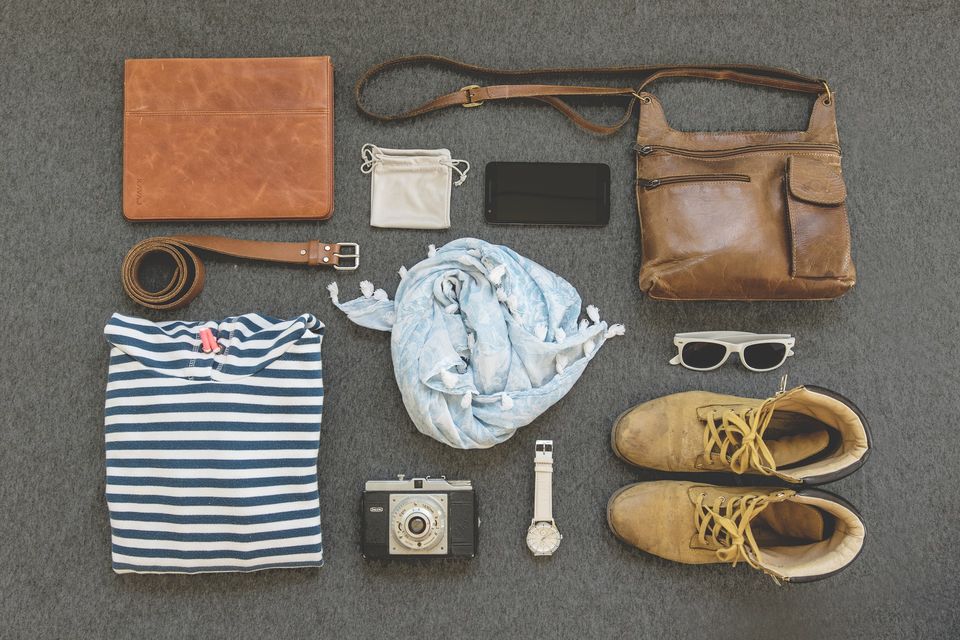 While traveling, we often get concerned about relaxing and comforting ourselves. Our body needs rest and the absence of a good accessory for resting makes traveling really hard. To soothe the journey and add another star to the way ahead of your travel destination, do have the following list of comfort-providing travel accessories for your journey. They are not only comfortable but easy to carry, lightweight, and quite stylish! In this blog we will try making the best of travel essentials for the journey, as the time is quite unsafe, considering the pandemic. Thus, it is very important to checklist the following travel accessories.

1. Sanitizer
No one in this world for the first time is stepping out without this very important liquid called sanitizer! This has been the most important liquid after water it seems, it's so much in use after this pandemic hit us! A sanitizer is very easy to carry the thing, available in all sizes and shapes. You can rub easily and it even evaporates and dries the hands quickly. Thus, unlike water, you don't need to have a handkerchief besides for drying your hands. Just a drop and rub, be safe to whatever you touch though places provide sanitizers in abundance, having your personal will be much appreciated.
2. Masks
The second important thing is the mask. You can get out of your house without money, but not mask! It's a serious thing, get a protective shield around your mouth and nose, so you don't get in contact with the deadly virus around. You can breathe safe in a mask and protect yourself from the possibility of catching any infection. Nowadays, there have been so many fancy masks been trending around, girls know it better! For every dress, you can match the attire with its matching mask. So, another accessory for you, without looking messy or regrettable.
3. Portable charger
This is the need of everyone traveling, I mean this is the life support or oxygen to our phones! You don't get the charging point everywhere, so always carry with yourself a charger, and a power bank with yourself to be on the safe side. Thus, this can be a mandated car travel accessory if traveling in a car. As the car can provide charging points, but having a charger will make your phones charged up.
If you are traveling through airplanes, you must have seen people using this while resting their heads. We all know how comfortable it is. This really soothes the neck and back altogether, giving a great rest time and comfort throughout the journey. We really suggest this for traveling. You can get the travel accessories from the very sought travel accessory stores, and free online selling sites like eBay, known as TrueGether. There's something special about this store as they offer everything at an amazing price point and holds a range of varied and unique stuff. Go and explore!
I wish the journey is safe and comfortable, with never forgetting travel accessories like these. Though there are quite many to the list, some of these are really important to take along, especially at the time of pandemic!