"Travel makes one modest, you see what a tiny place you occupy in the world" --- Gustave Flaubert
It was only 4 month back in November,2017 when I was in Sikkim and I was so mesmerised by its beauty that I planned another trip to Sikkim in April,2018. Link to my last trip to Gangtok, Nathu La Paas and Changu lake.
Gangtok - Jewel from North East
This time I wanted to visit a few parts of North Sikkim. Having already read about North Sikkim a lot of time, this is a place I always wanted to visit at least once. It is more of a restricted and protected place and one needs get permits. Moreover, it requires you to travel a lot from Gangtok to reach North Sikkim. This time I planned to visit Yumthang Valley and Zero Point. I started from Delhi on 12th April and reached Gangtok same day at around 8PM. Like my last trip, this time too, Tour Genie helped me in arranging and planning my trip. I was in constant touch with Phurba Bhutia(+91-8372038491), who is a part of Tour Genie. He arranged for my permits, transportation and accommodation.
Next day, in the morning, at around 8AM, we started for Lachung from Chandmari taxi stand.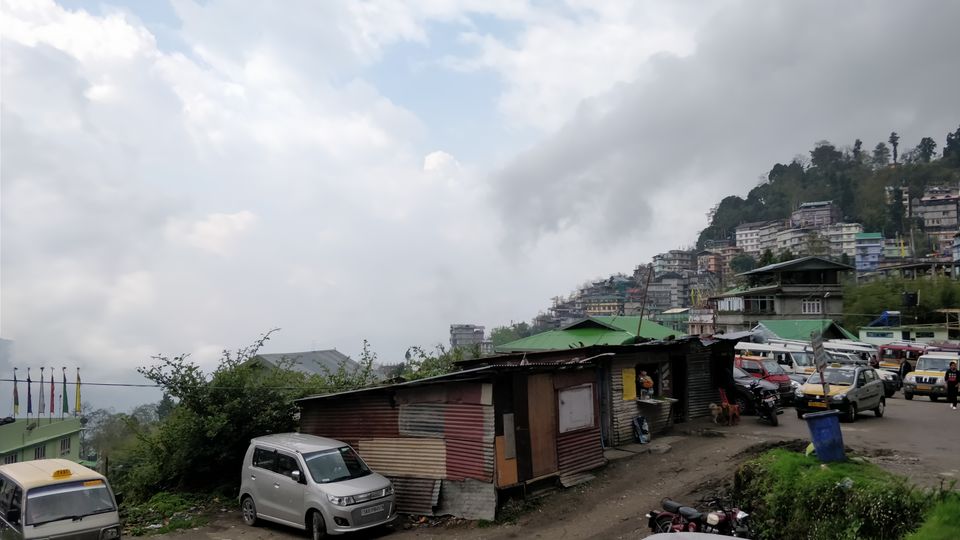 To visit Yumthang Valley and Zero Point, one has to stay for one night in a beautiful place called Lachung. It was going to be a long journey from Gangtok to Lachung. But it was so beautiful that I never wanted it to complete. It was drizzling when I started from Gangtok and believe me when I say this, mountains become 10 times more beautiful when its raining. There are a number of water falls on the way.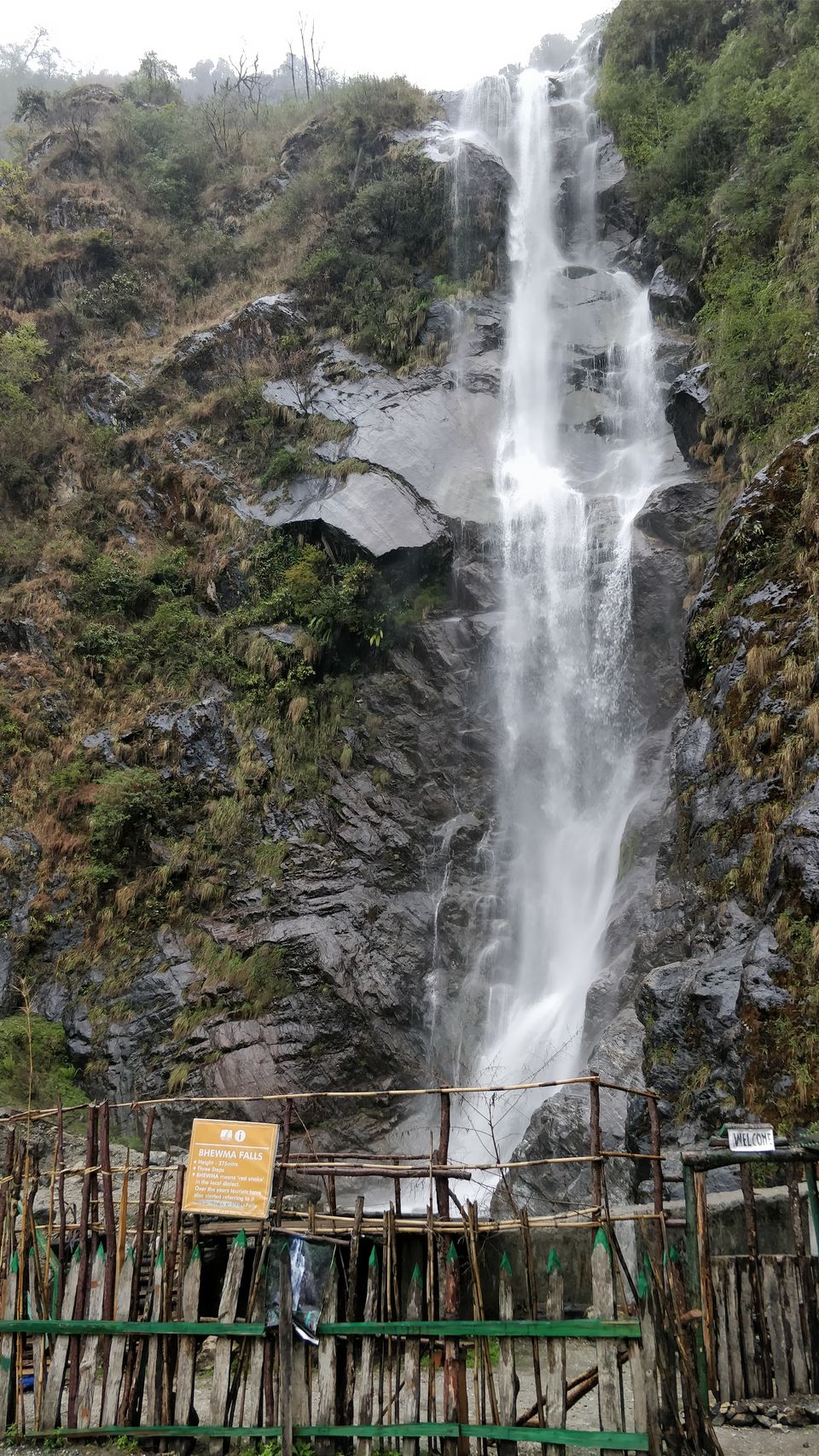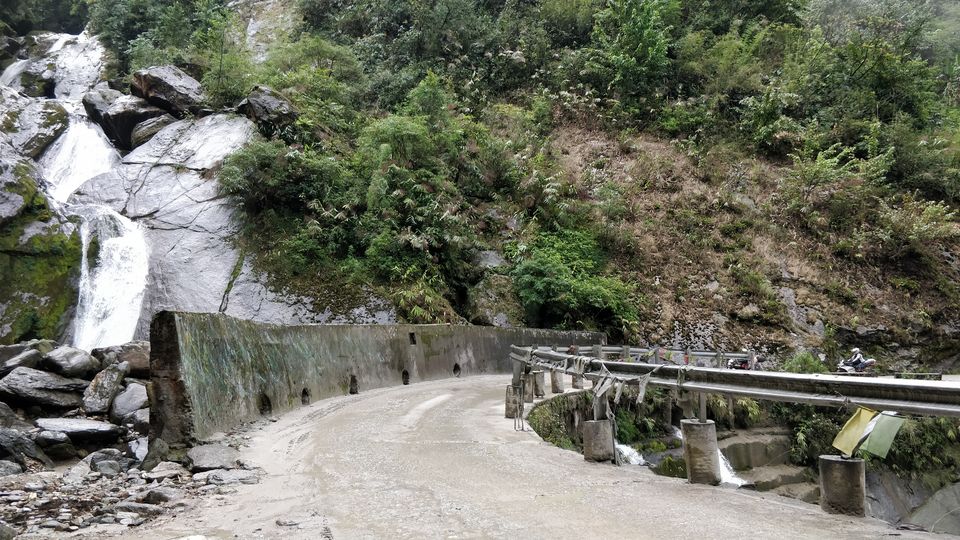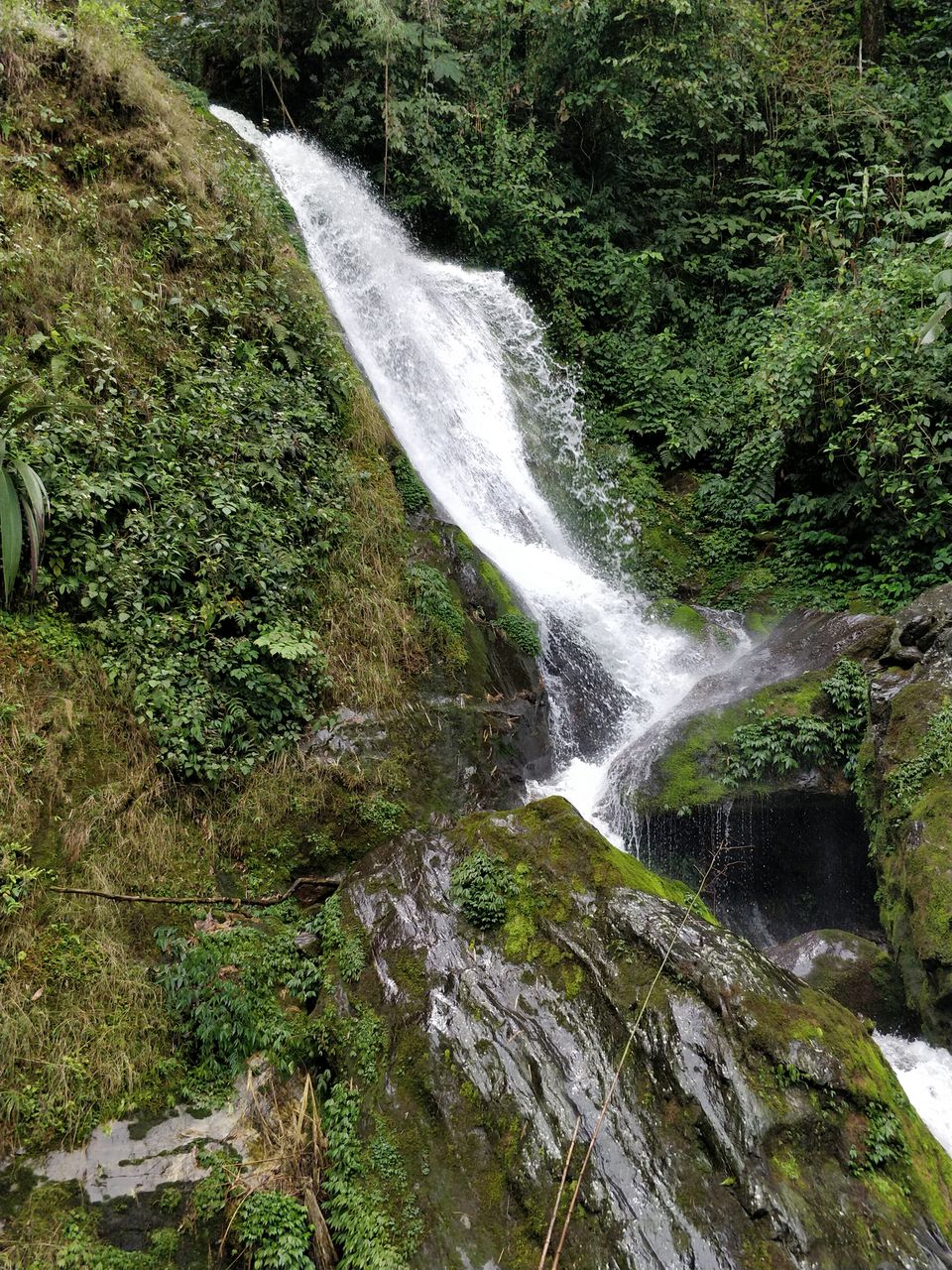 Along the way, you can find a lot of small shops where you can enjoy tea and delicious momos.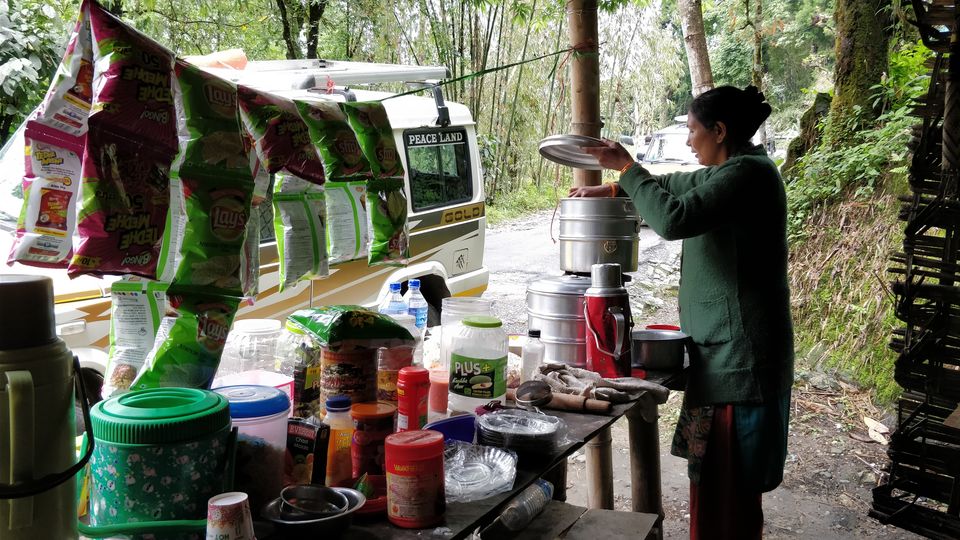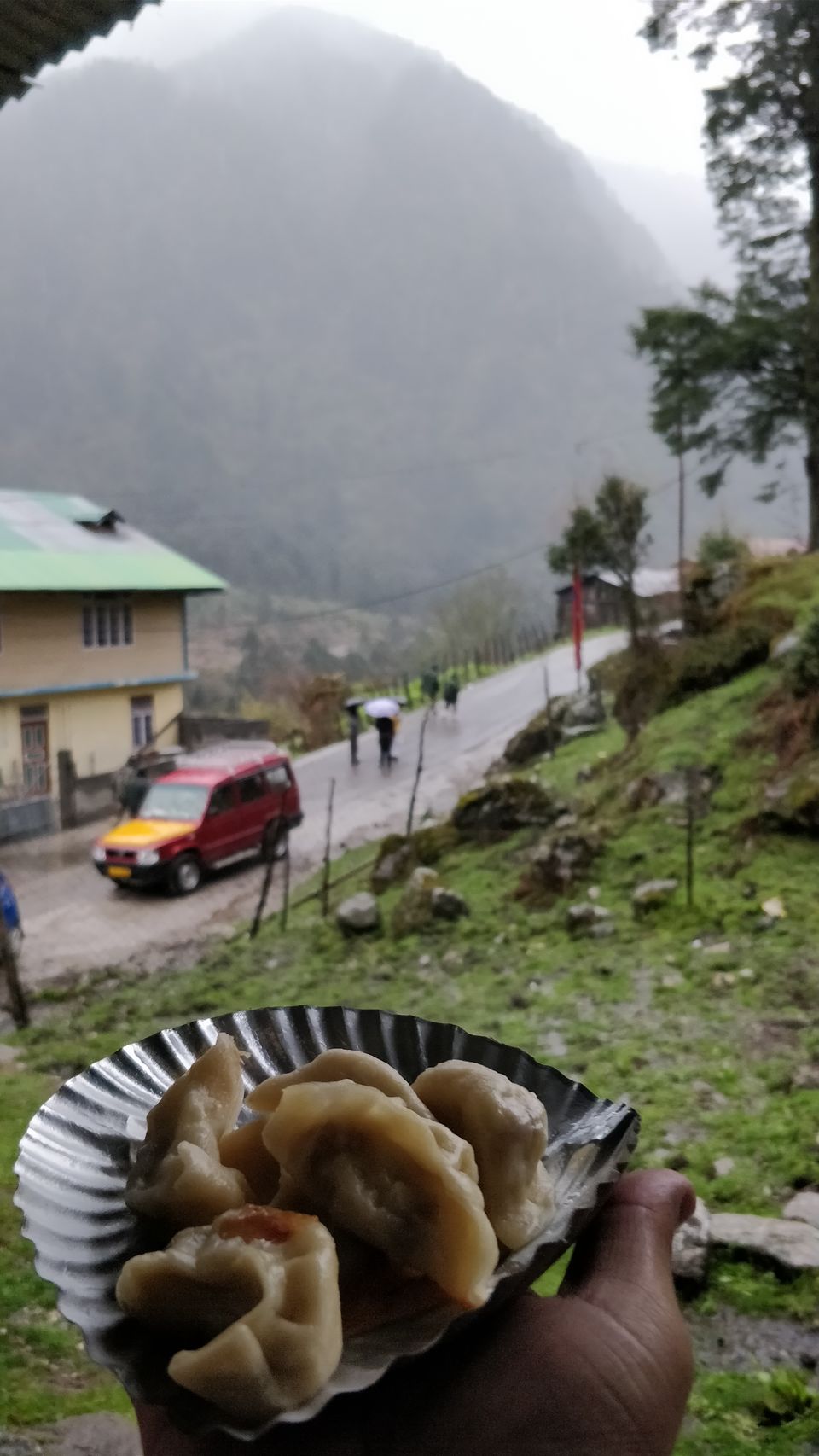 Sikkim is very different from the mountains of North. Its really green and very less crowded. I was loving the cocktail of rain, mountains and greenery. One of the noticeable things in Sikkim is the dustbins that you can find even in the remotest village. This is not a common sight in North India.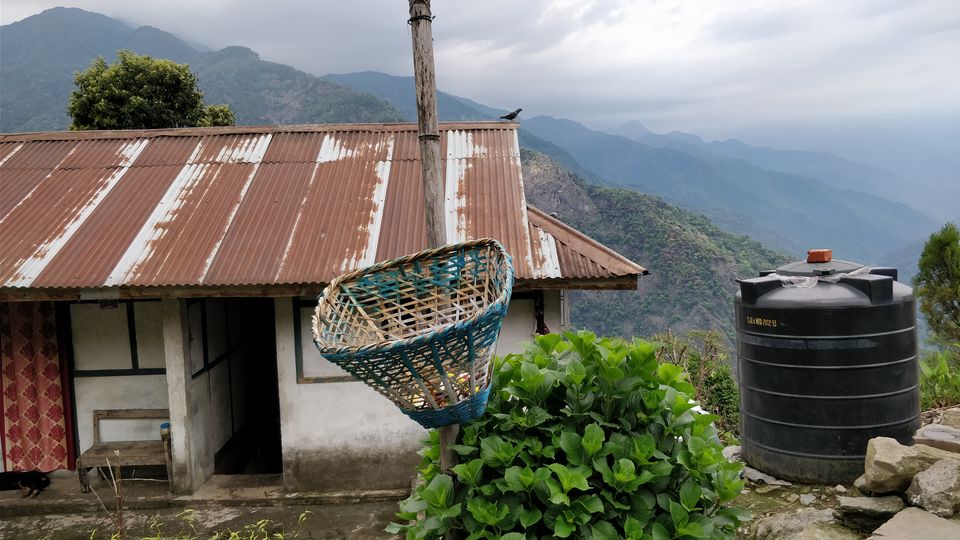 For a certain stretch of road, you also get a company of beautiful Teesta River.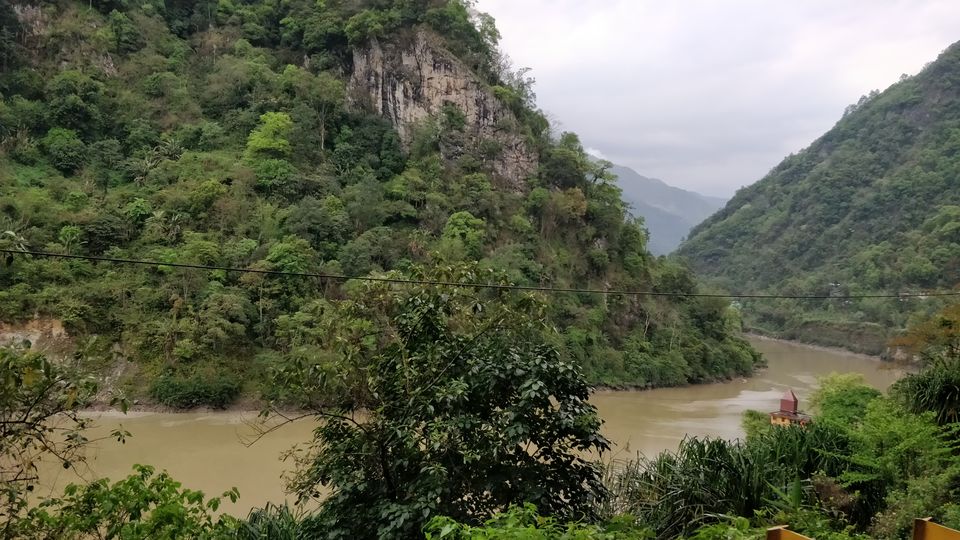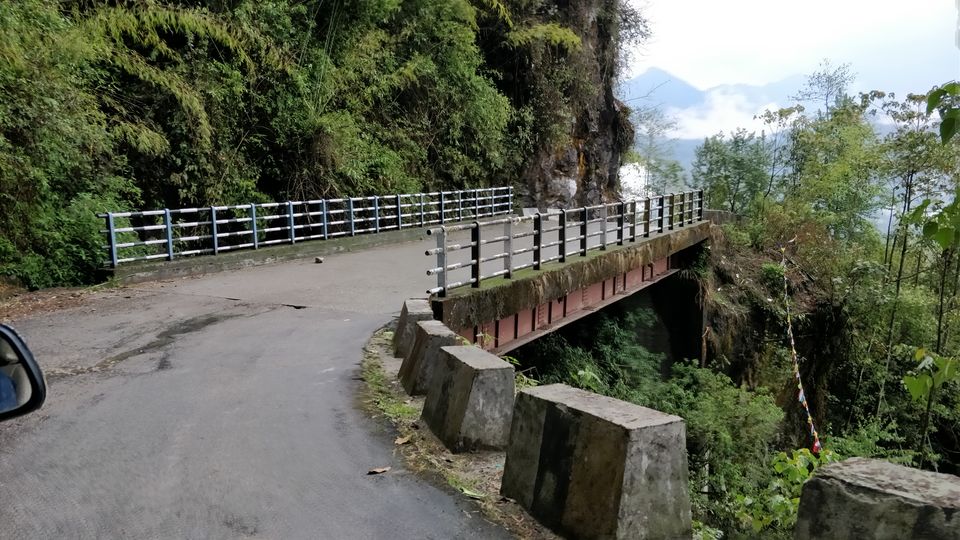 I had lunch at a place called Rangrang and got some cash from an ATM on Mangan. Mangan is the district head quarter of North Sikkim and it is also very beautiful.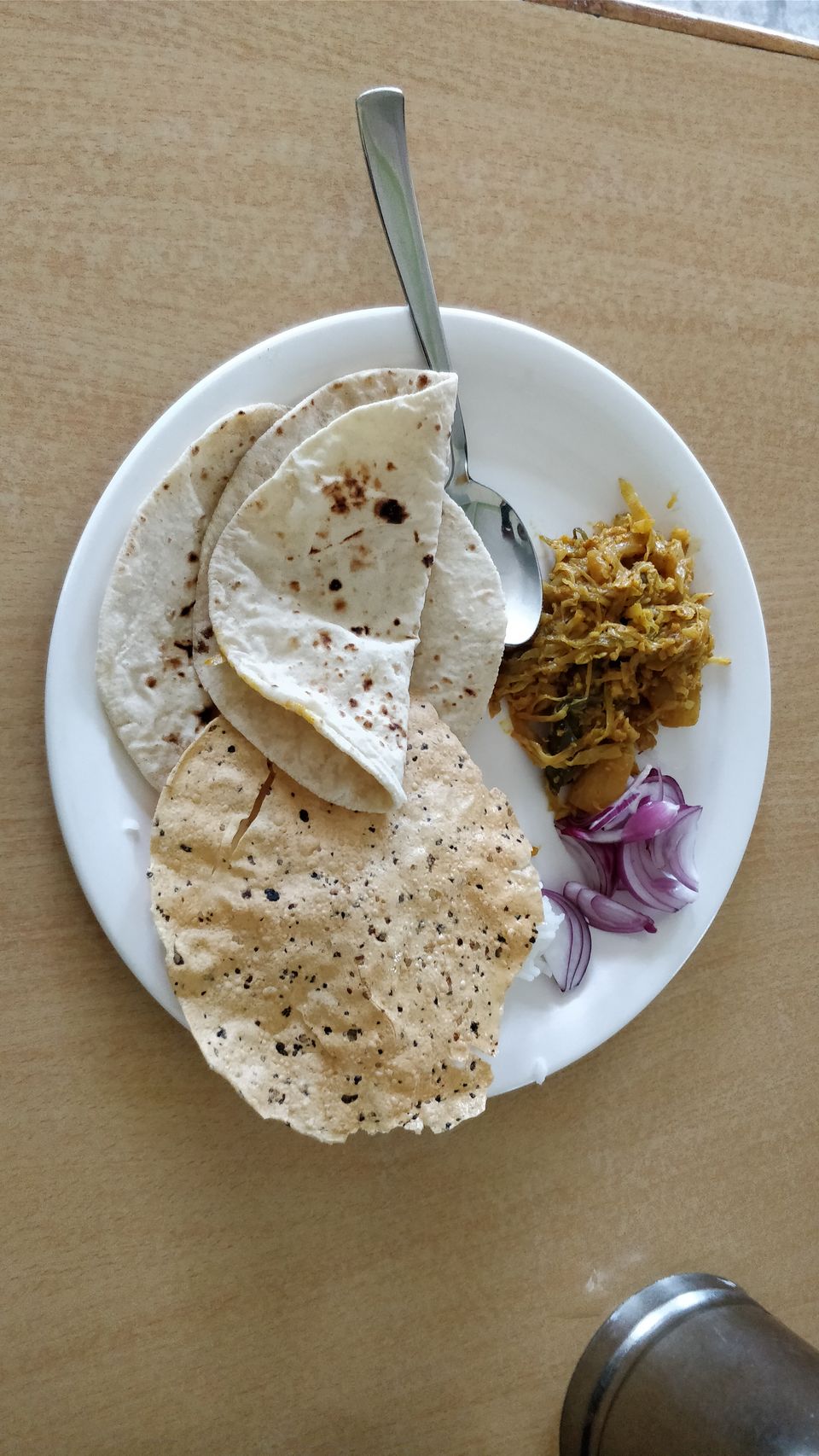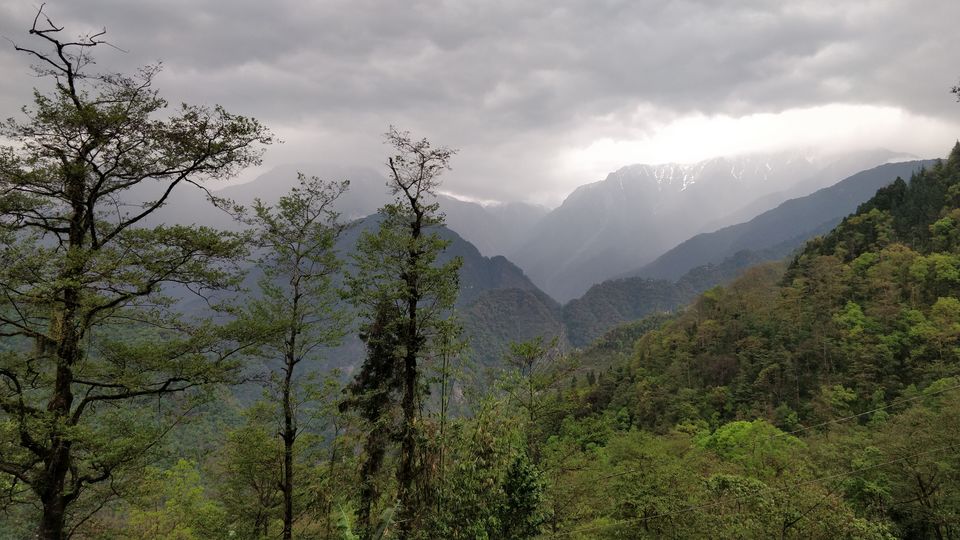 Finally after 5.5 hours of travelling from mountains and valleys, we reached at our homestay in Lachung. I fell in love with this place in the first sight. Best way to know a place is by living with the locals. This homestay was away from main Lachung.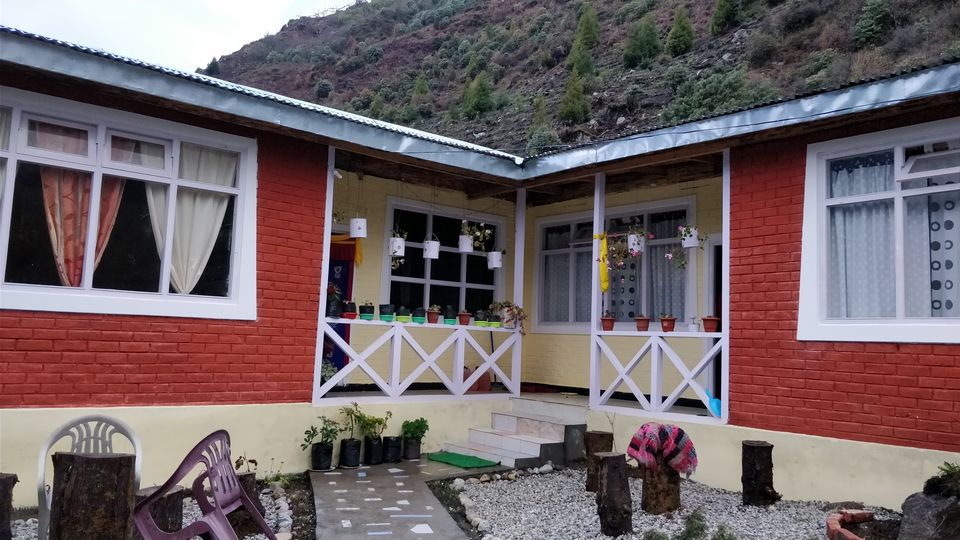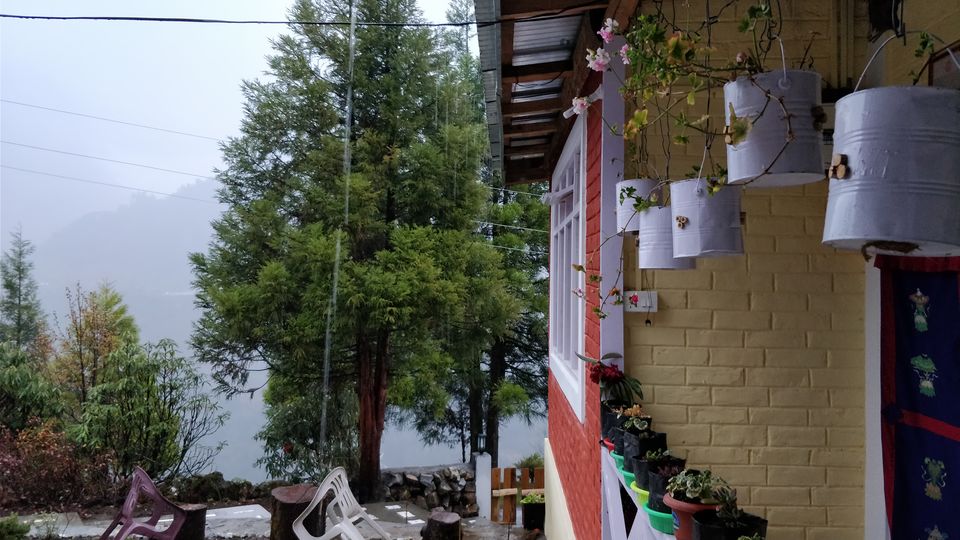 It was really cold here. This homestay was maintained by a local couple and they were really nice. I have learned from my travels that people are really humble in such remote areas. In the evening, we together had "Chang". Chang is a locally brewed tribal liquor. It is made from fermented millets and is a blessing in such cold weather.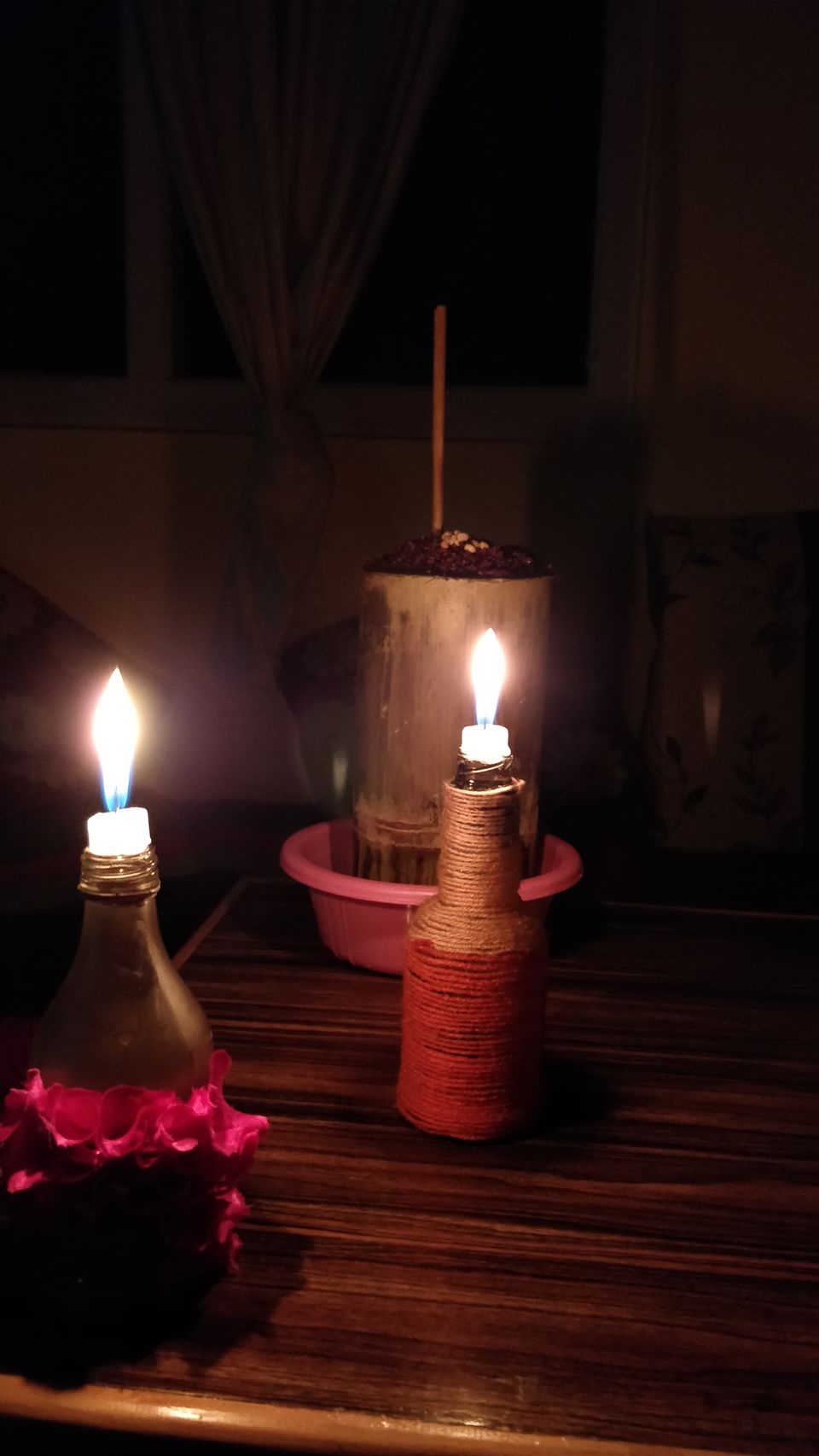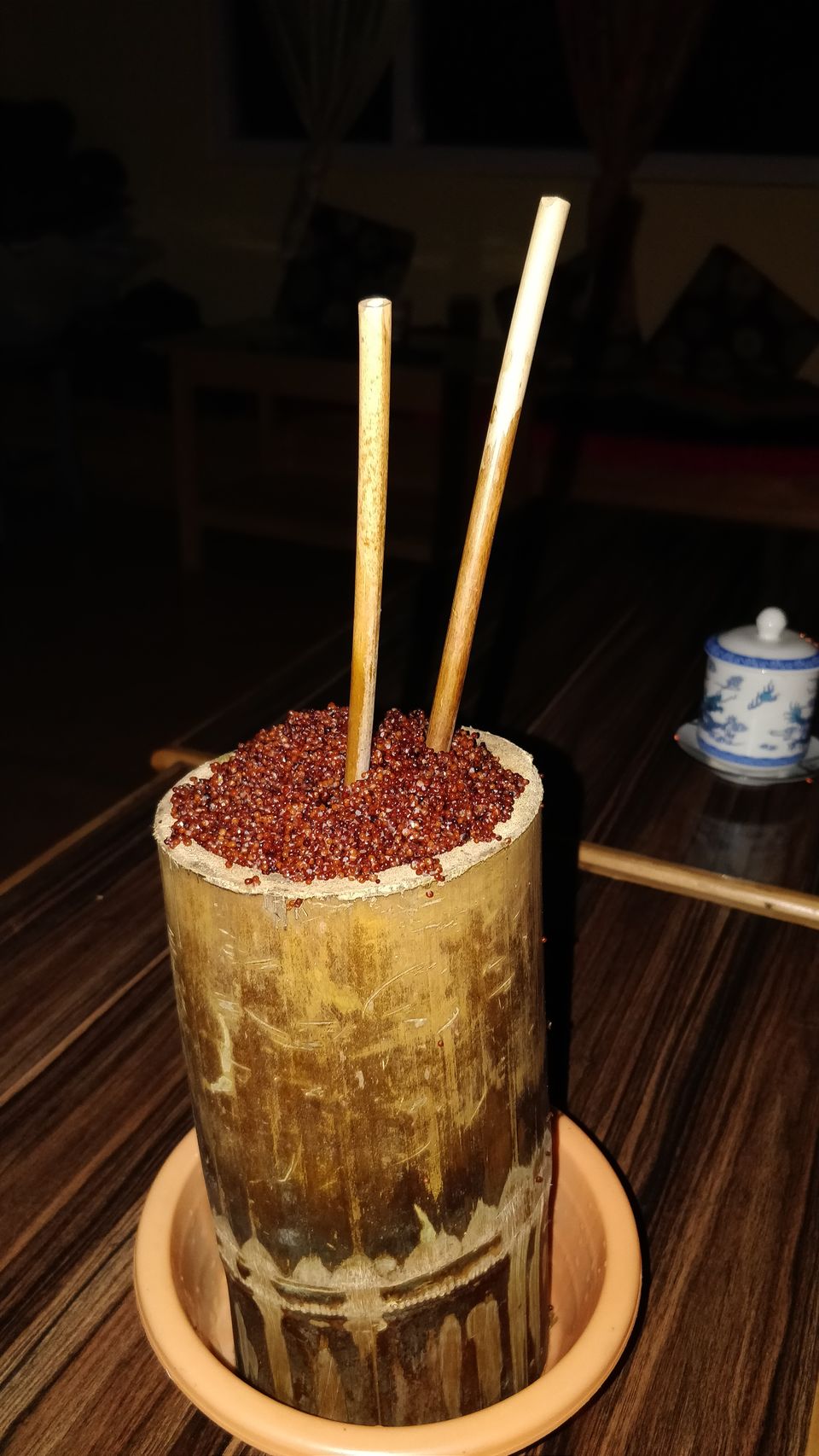 There was a power failure and hence there was no electricity and as the god wanted it, I enjoyed the candle night dinner with the lovely couple and I must say the food was awesome.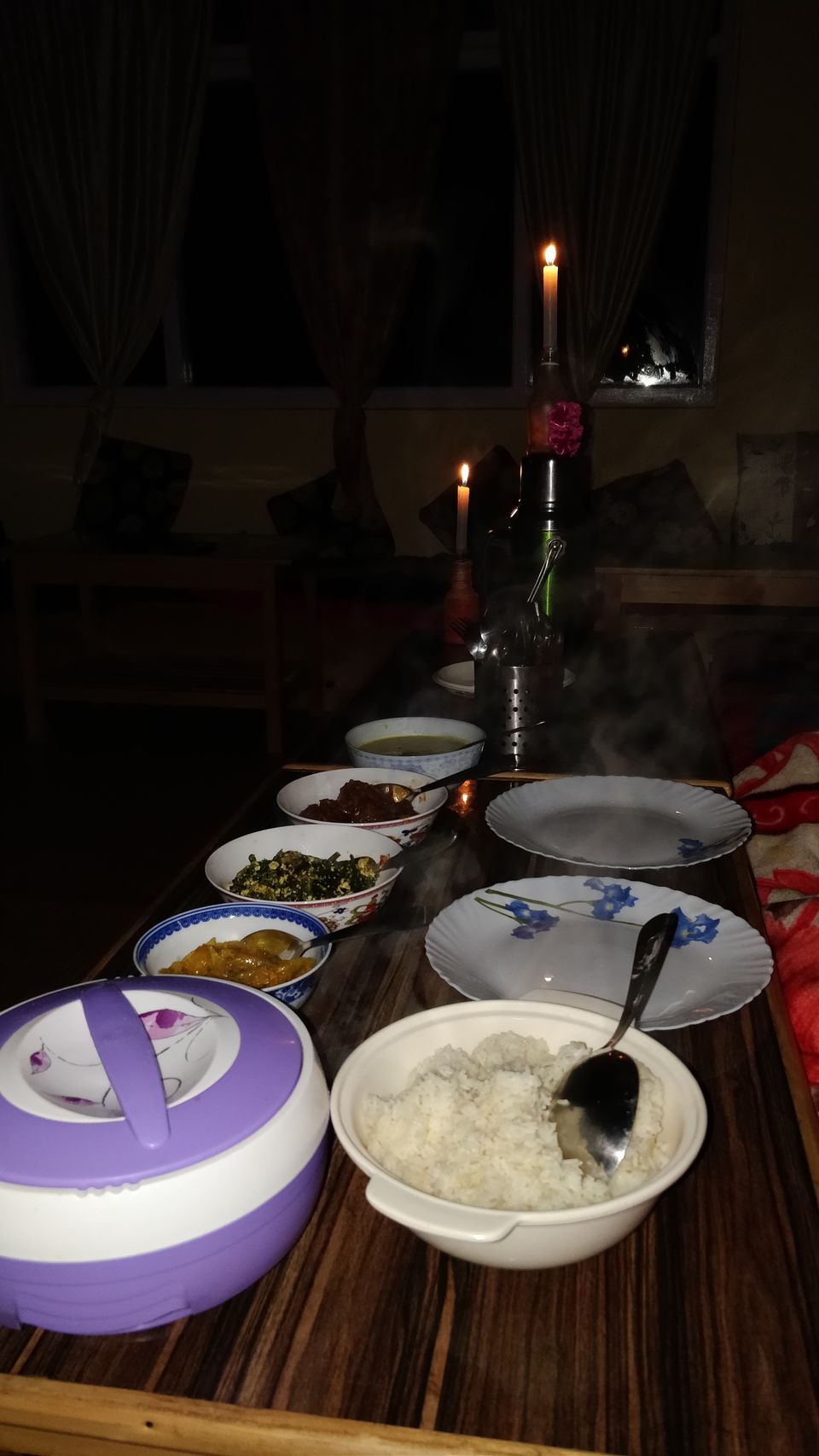 Next day, I woke up to a beautiful sight of snow capped mountains and it felt like a dream. These are the places where you just want to sit and admire the beauty of nature.
After having tea, I left for Yumthang valley which is around 25 Kms from Lachung.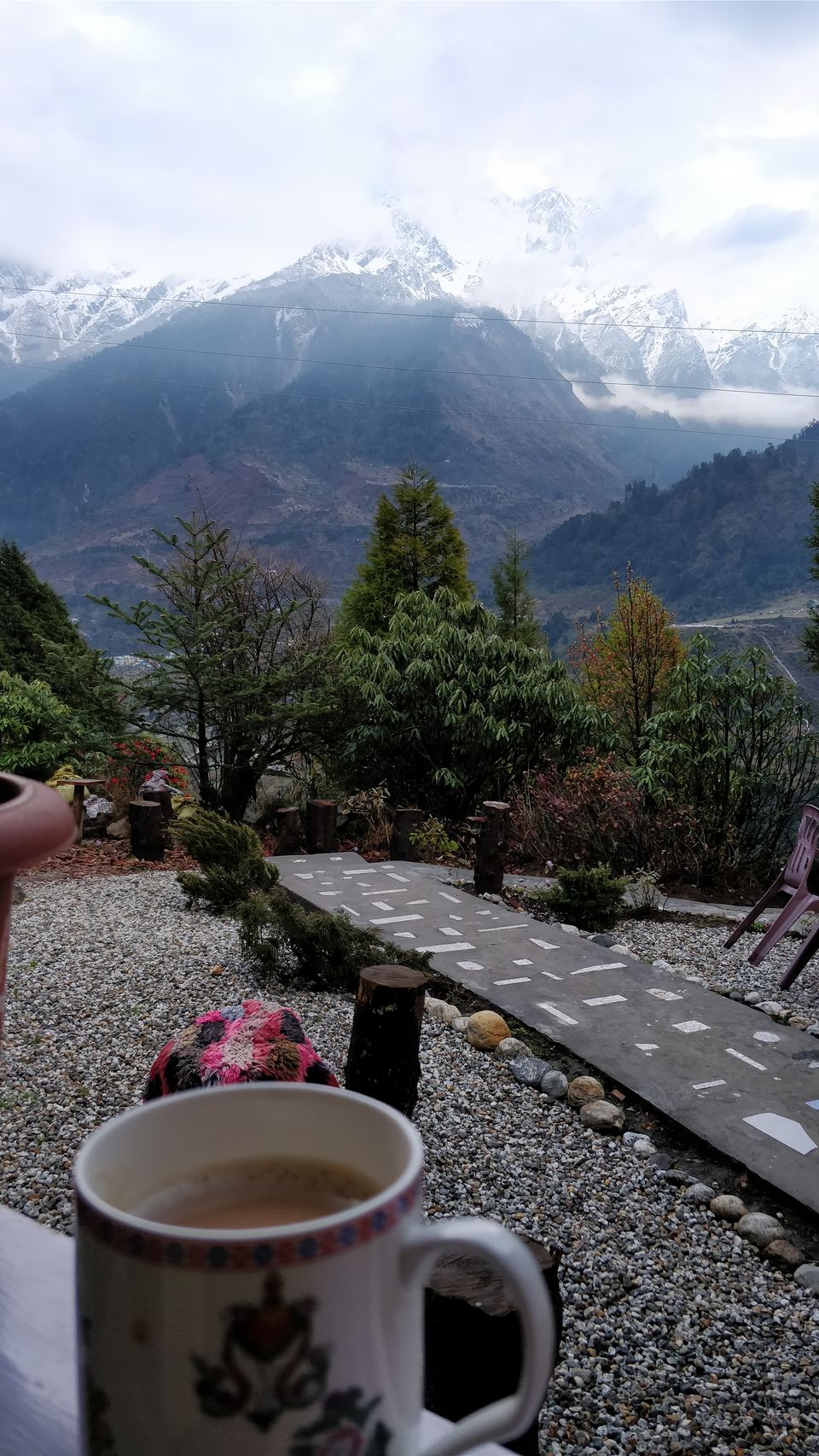 The road from Lachung is breathtaking. We travelled in between the snow capped mountains, valleys and small brooks.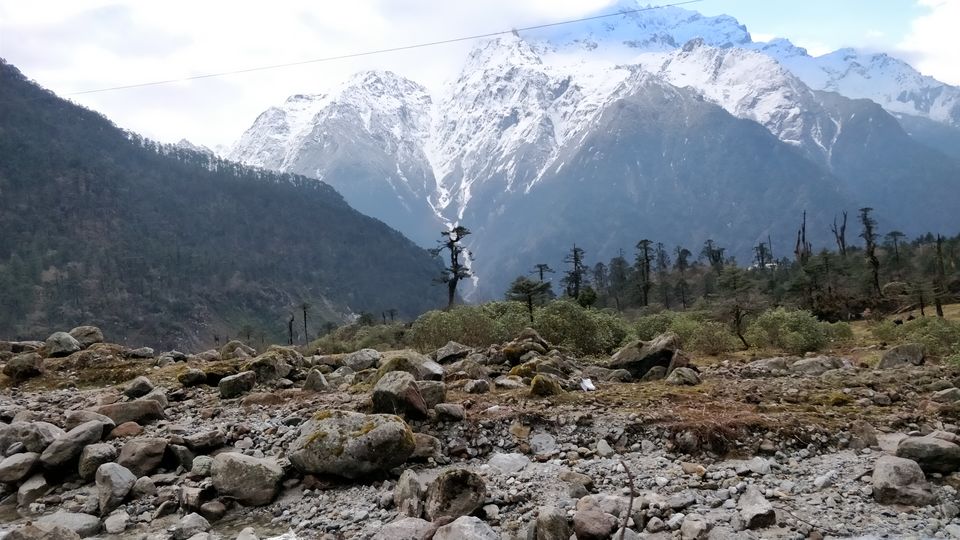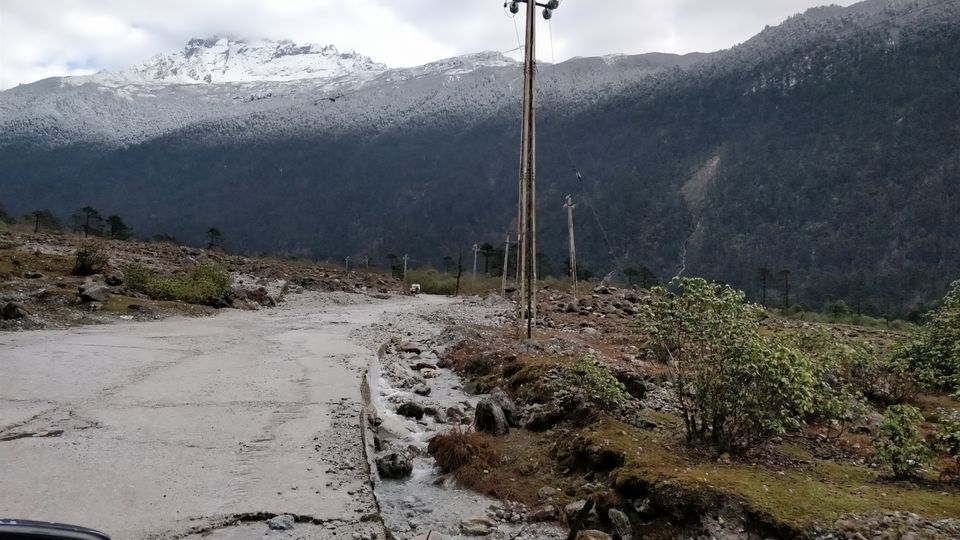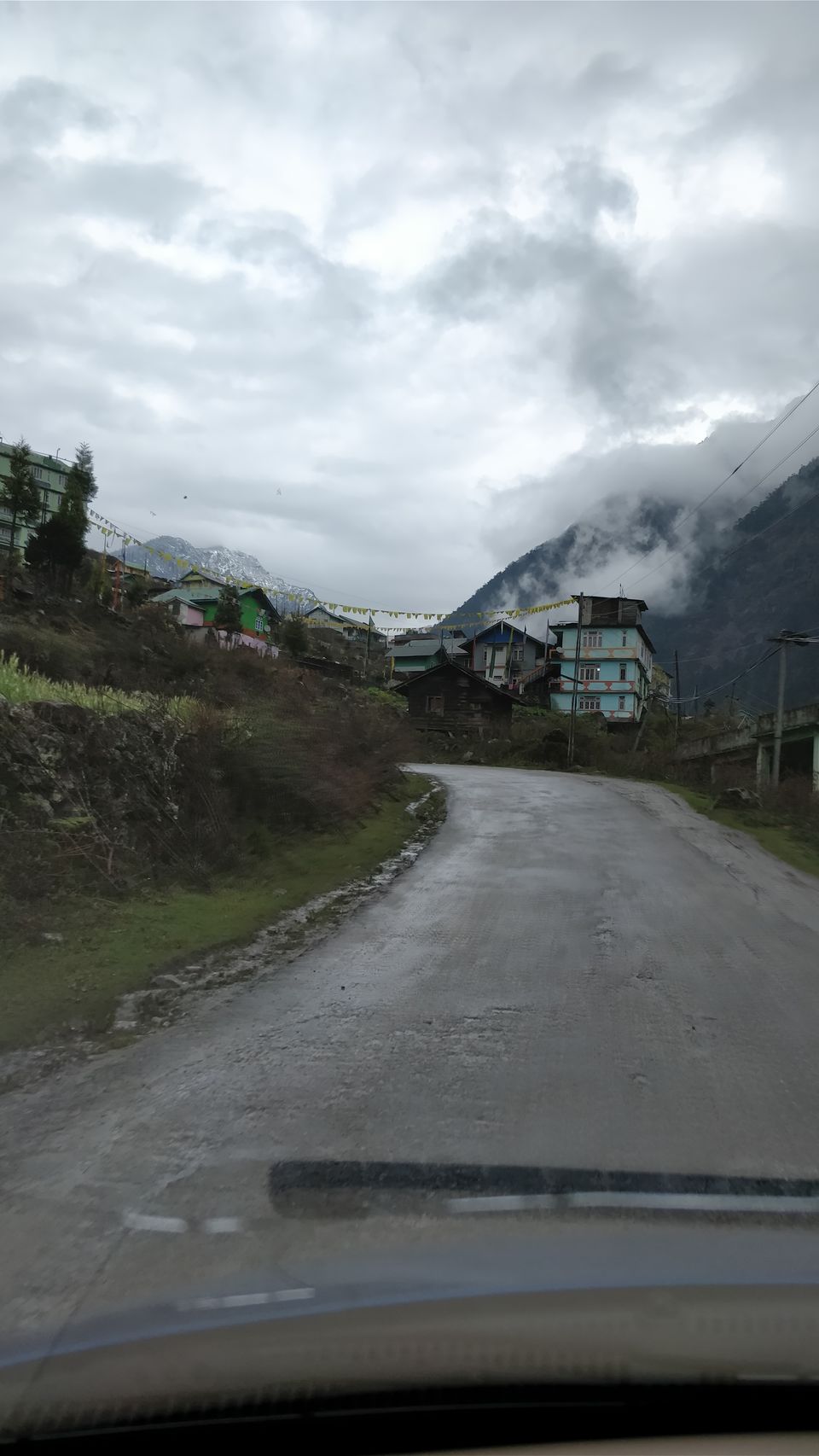 After around 1.5 hours we reached Yumthang valley. It is also known as valley of flowers. Due to the last night rain, valley was covered in snow.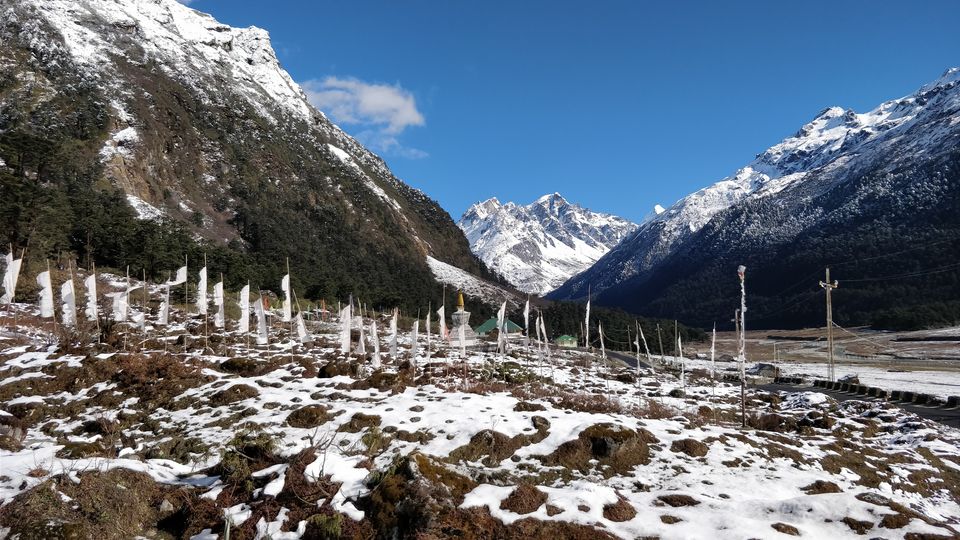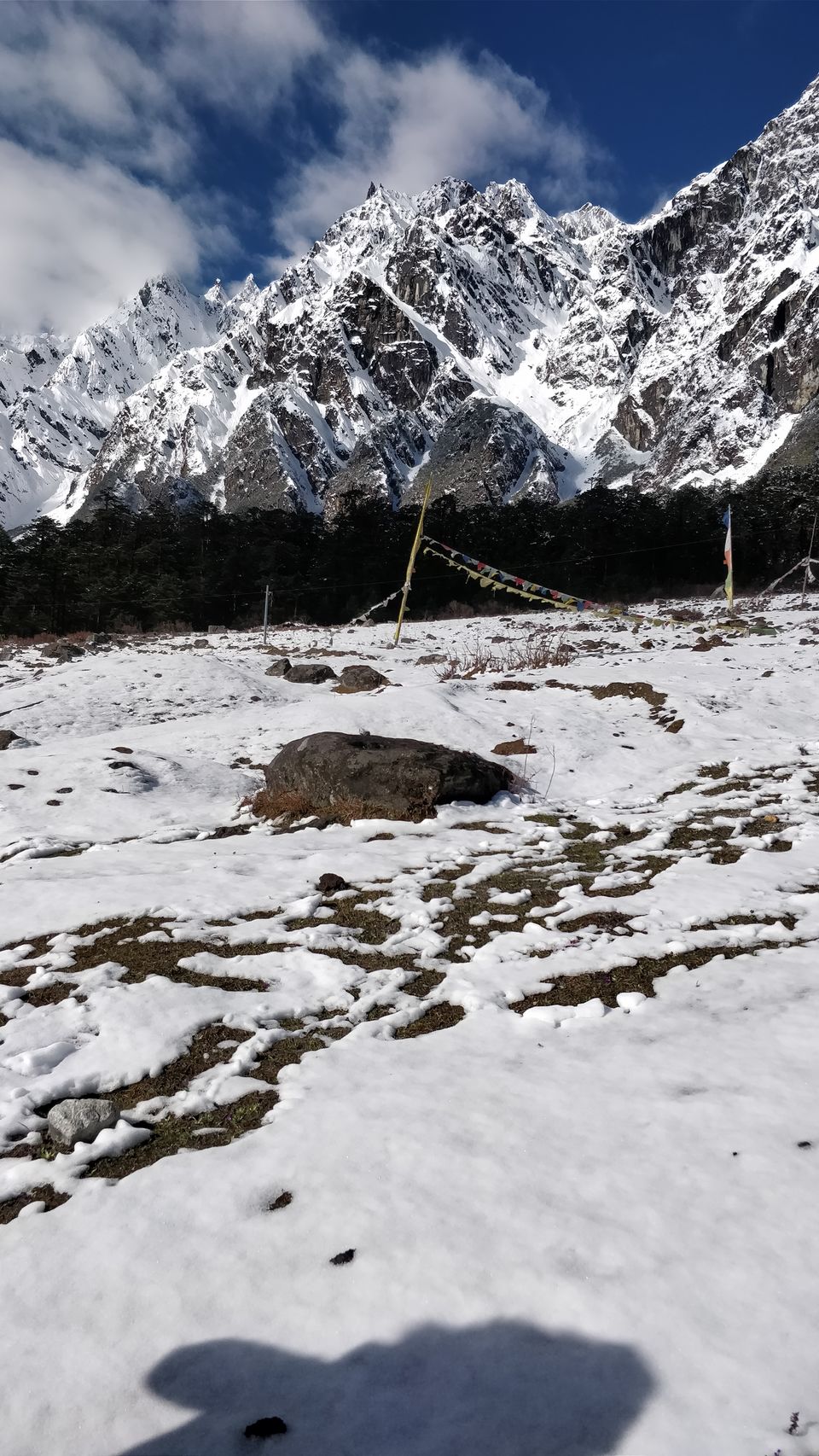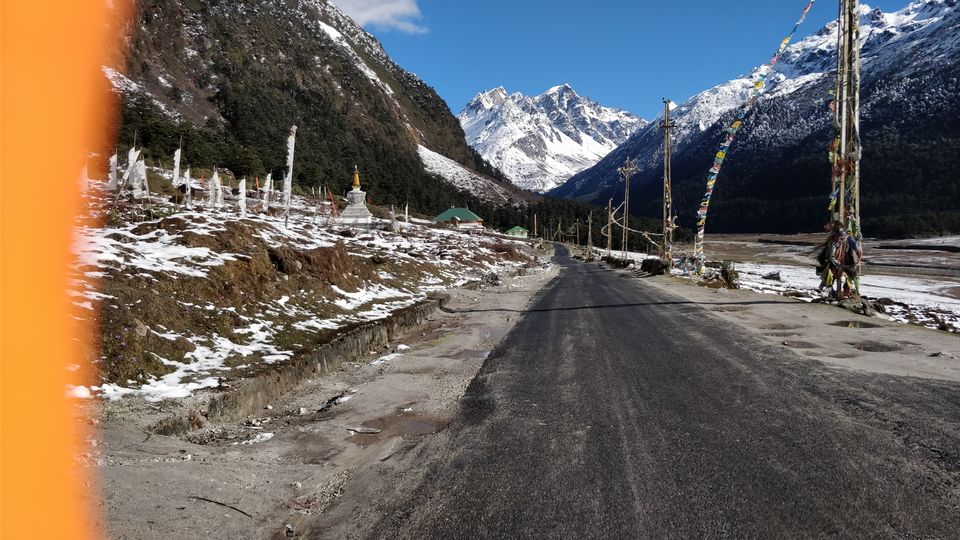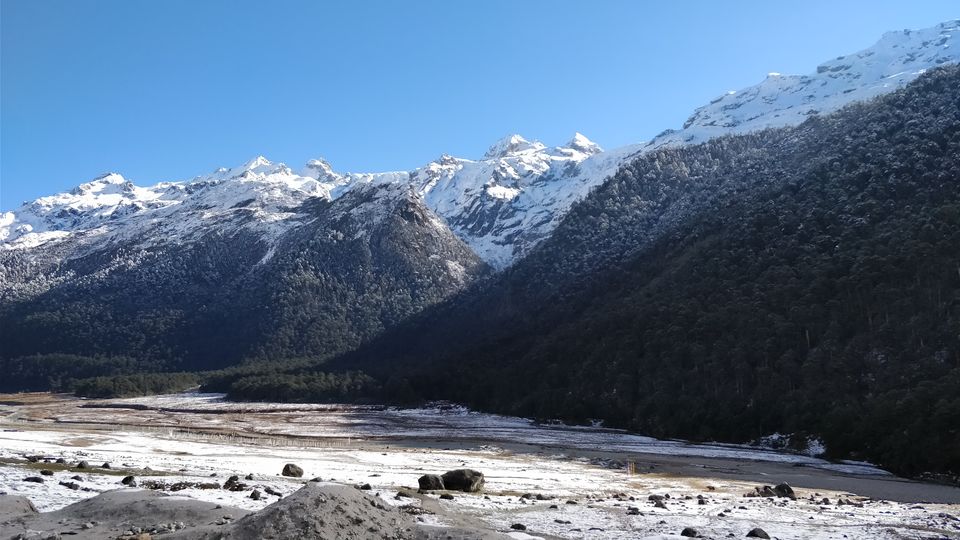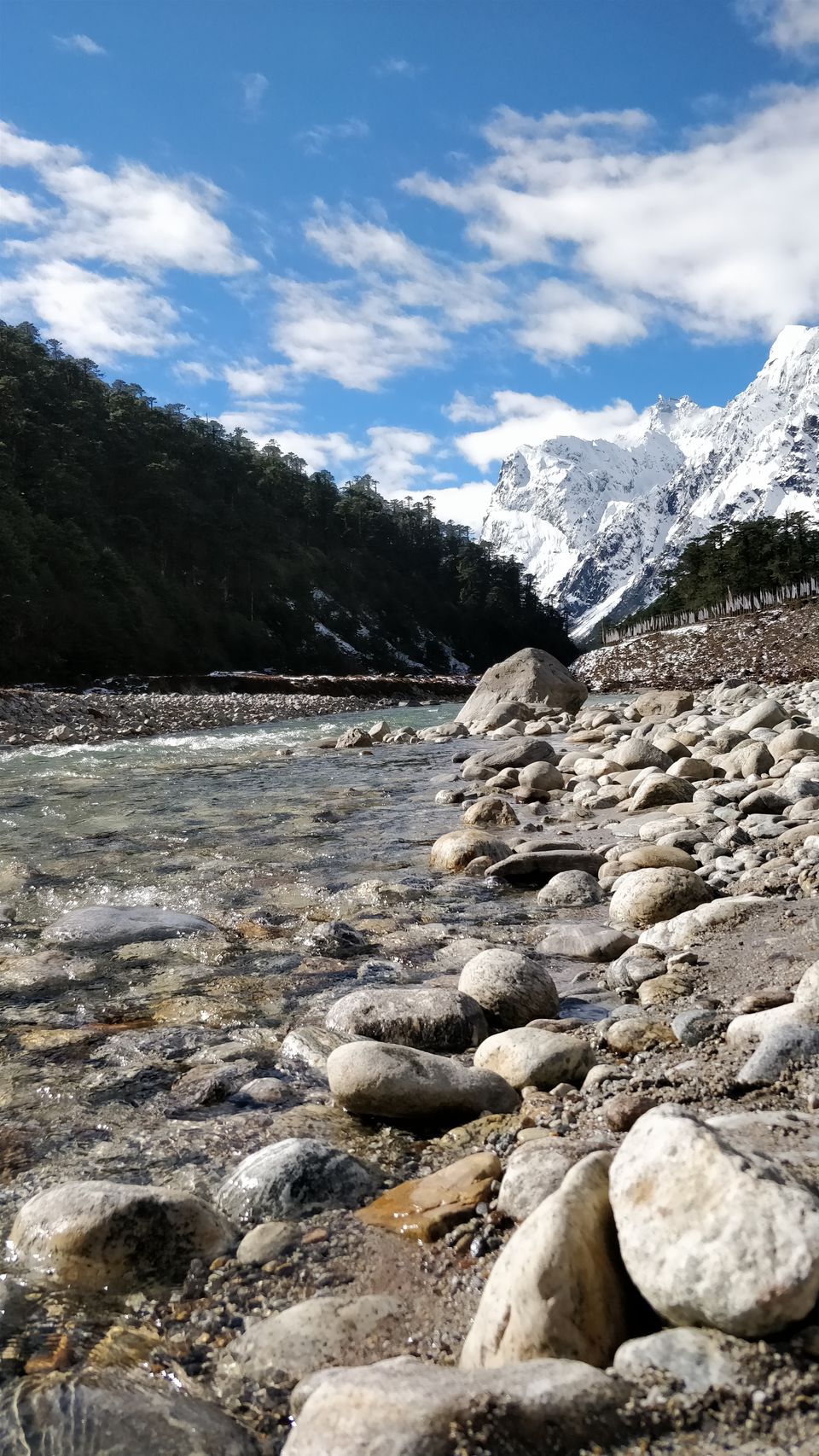 Zero point was another 20-25Kms from Yumthang Valley but due to heavy snowfall we had to stop at around 8 KMs before zero point and vehicles were not able to go beyond that point. There is a last check post before Zero Point and needs some paper work for crossing it.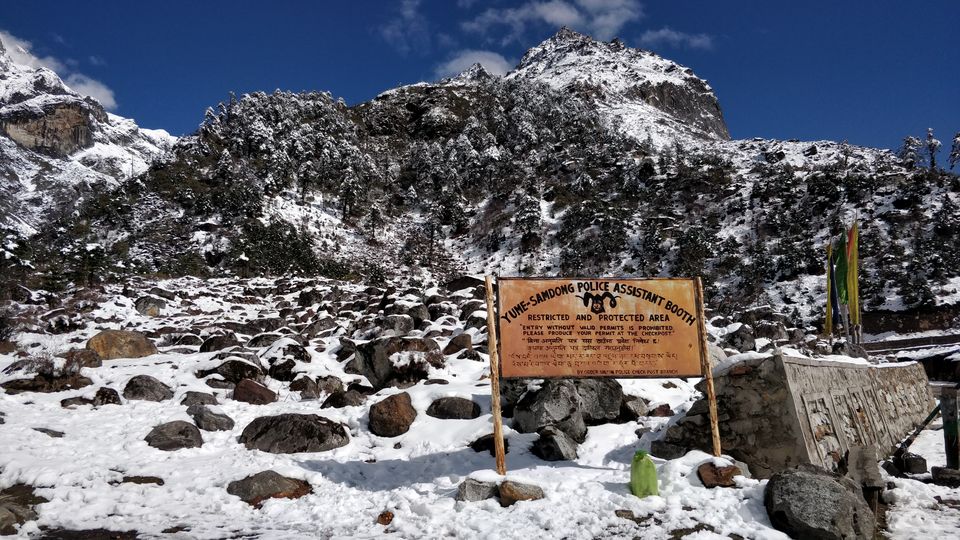 Zero Point is a place where the road ends and it is very close to China Border. It was an experience of one of its kind.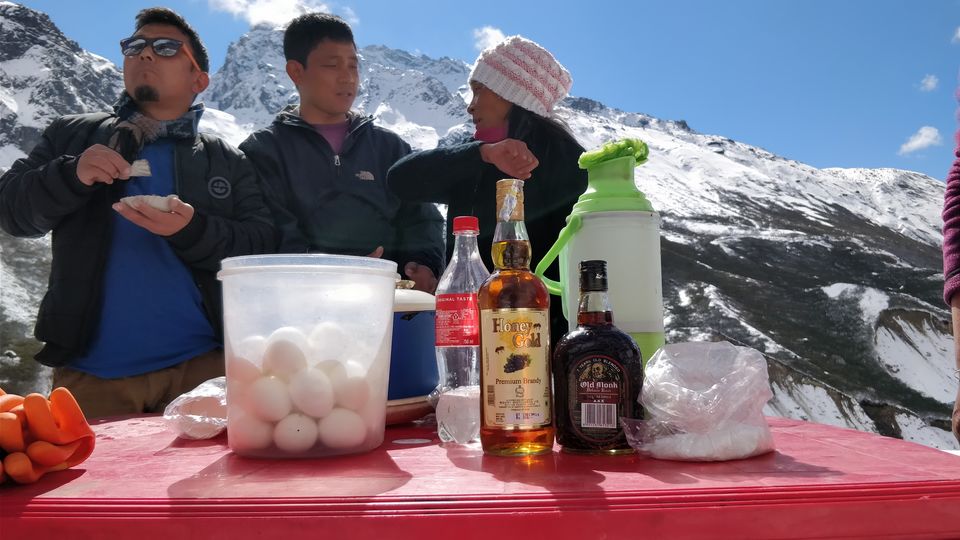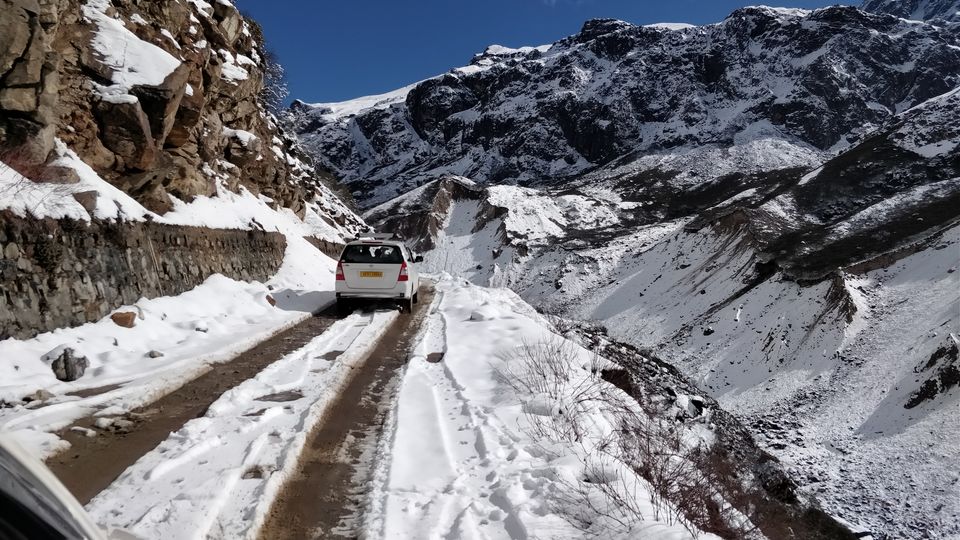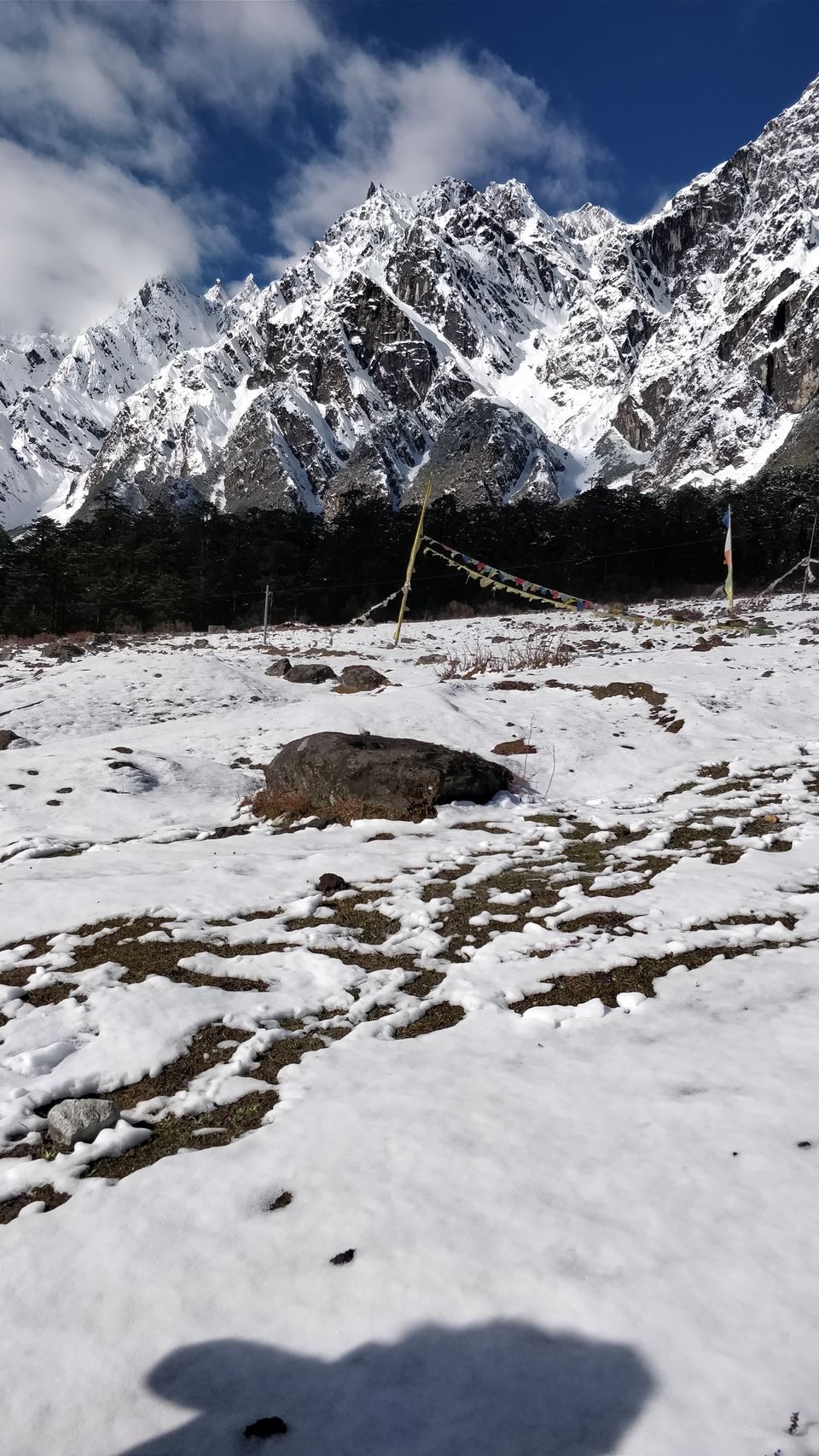 In all these years of travelling and exploring new places I have learned that farther I went, wiser I became.
When you visit such places and see people living in such remote areas, you get to know, how less is needed to be happy. By far I have found people from Sikkim to be most friendly and most honest. From within, I would love to go whenever Sikkim calls me again.
For more travel stories you can follow me on my Instagram: