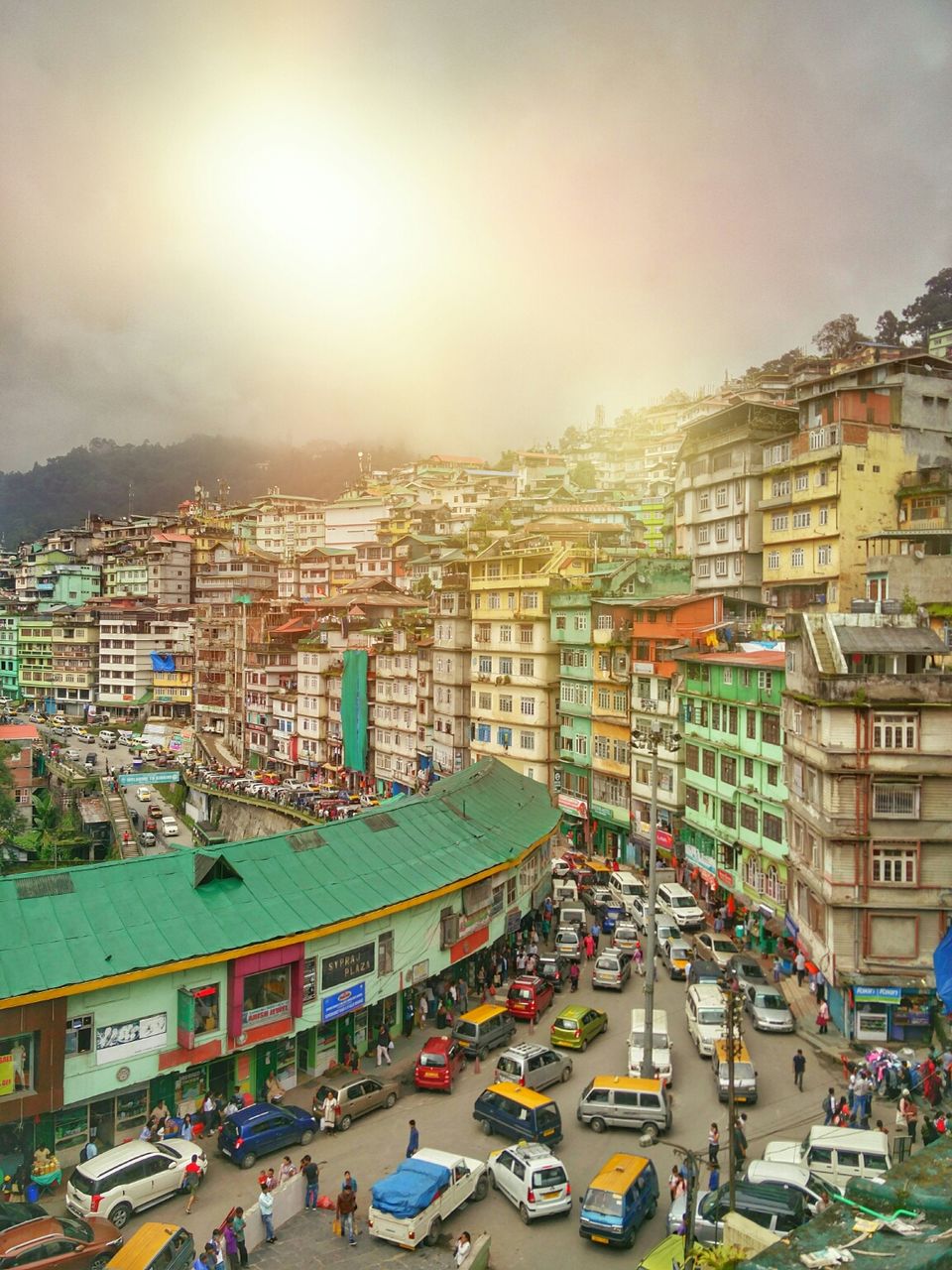 We reached Gangtok and stayed in a homestay near Enchey Monastery. A decent homestay with great hospitality from the host. He arranged everything for our tour program.
We explored MG Marg and did some shopping in Lall market, a must visit place in Gangtok if you want to purchase some cheap souvenir and Sikkim artefacts. Here is a photo from the top of the buzzling market. We submitted our documents to our car driver i. e. Aadhar xerox copy and 2 passport size photos. He took the responsibility to arrange permit for our North Sikkim tour next day.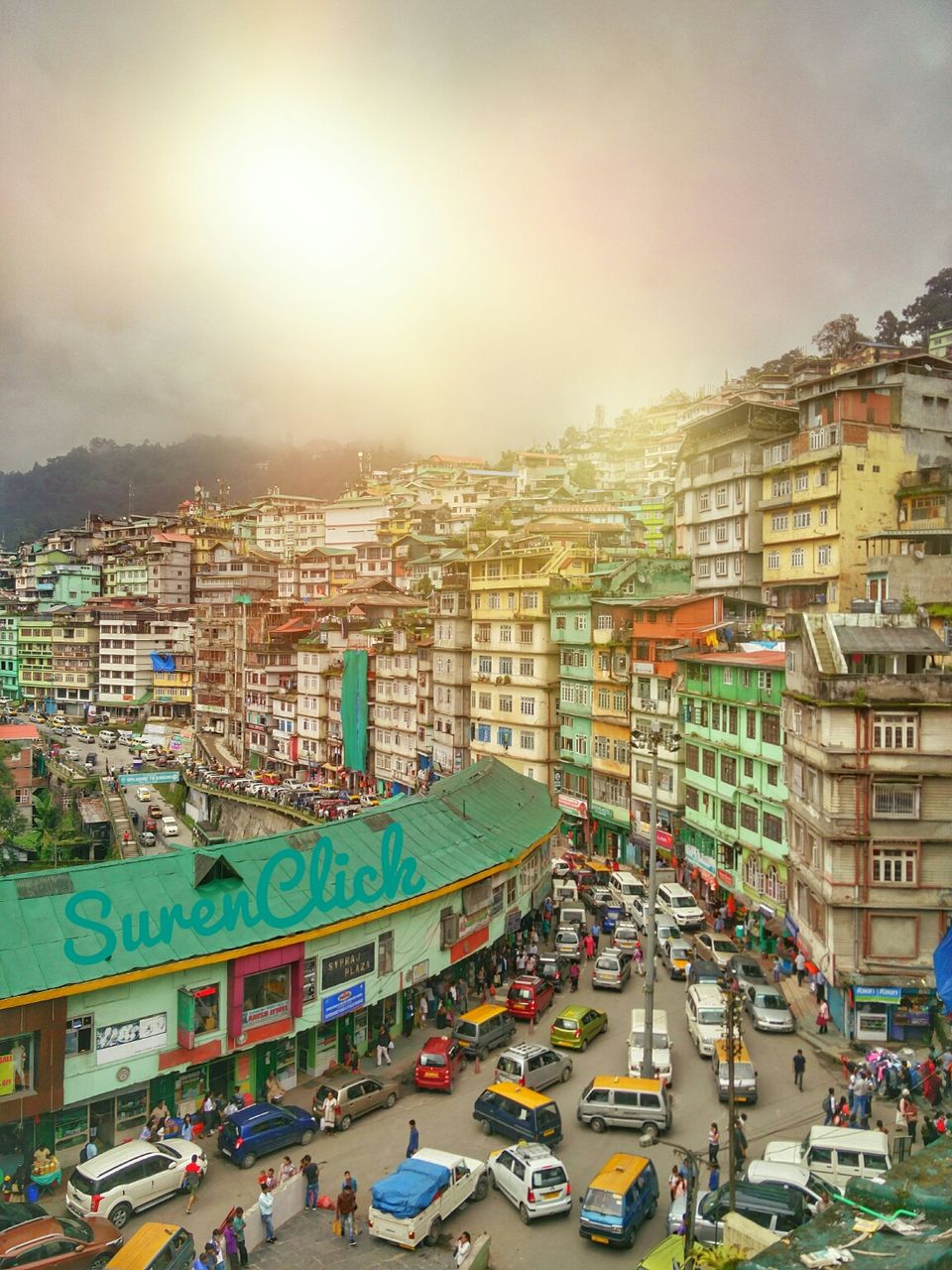 Wake up early morning around 8 am by the horn of our driver Xylo (always prefer good vehicle for this kind of weather) and headed to Lachung, North Sikkim. We were excited to see north sikkim as it was our first trip to sikkim. Being a monsoon season we saw lots of breathtaking waterfall on the way. It took around 5 hours to reach Lachung from Gangtok. Steep hills, gorgeous waterfalls, deep gorge were the the highlight of our exciting journey. Thanks to our experience driver, we had a comfortable ride. We reached Lachung around 3pm and booked a homestay for overnight stayed. We had the best home cooked dinner in Lachung.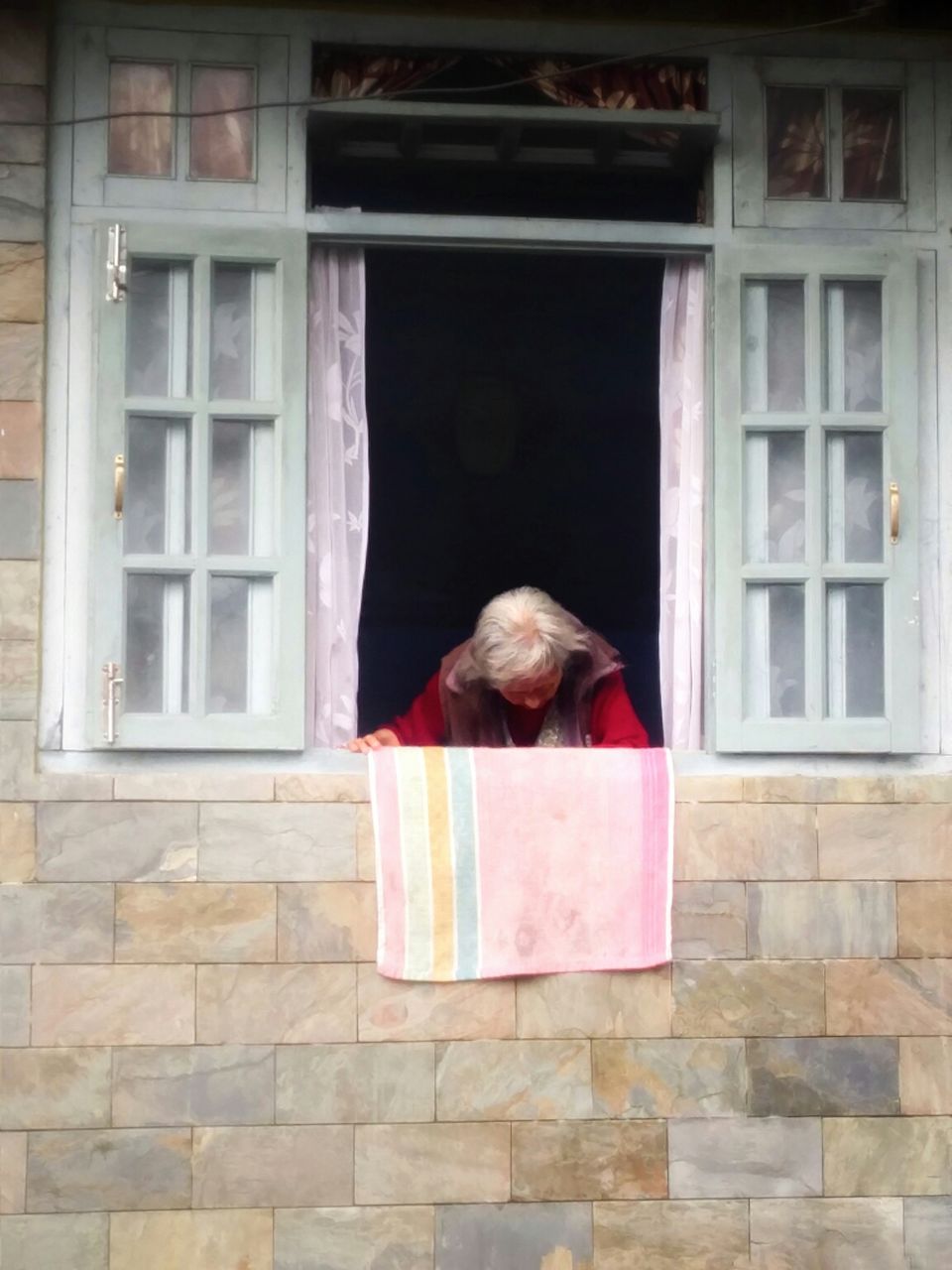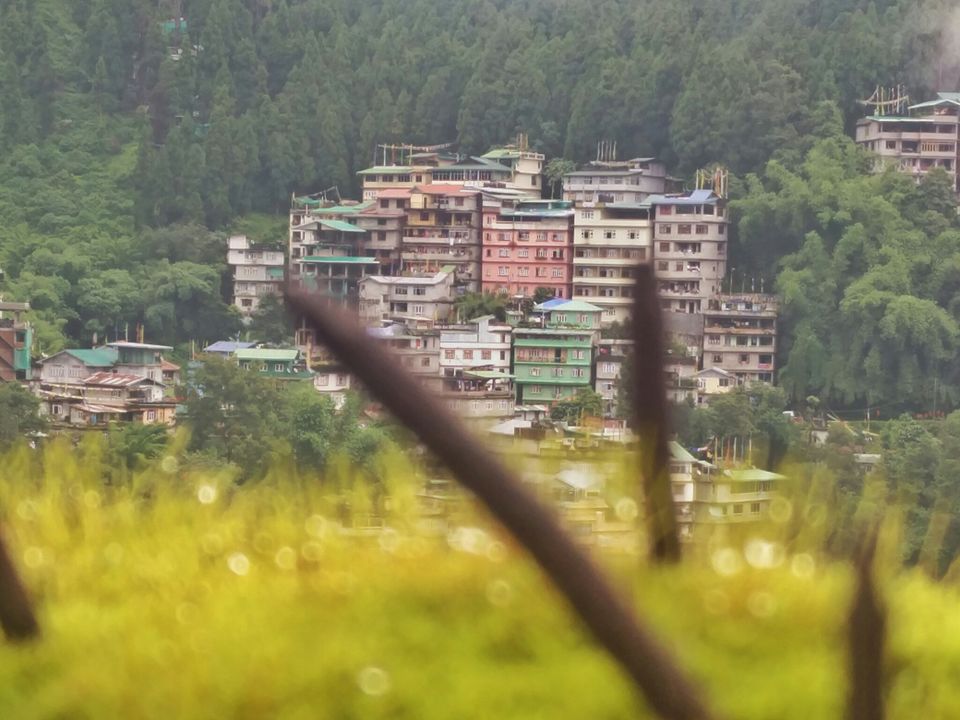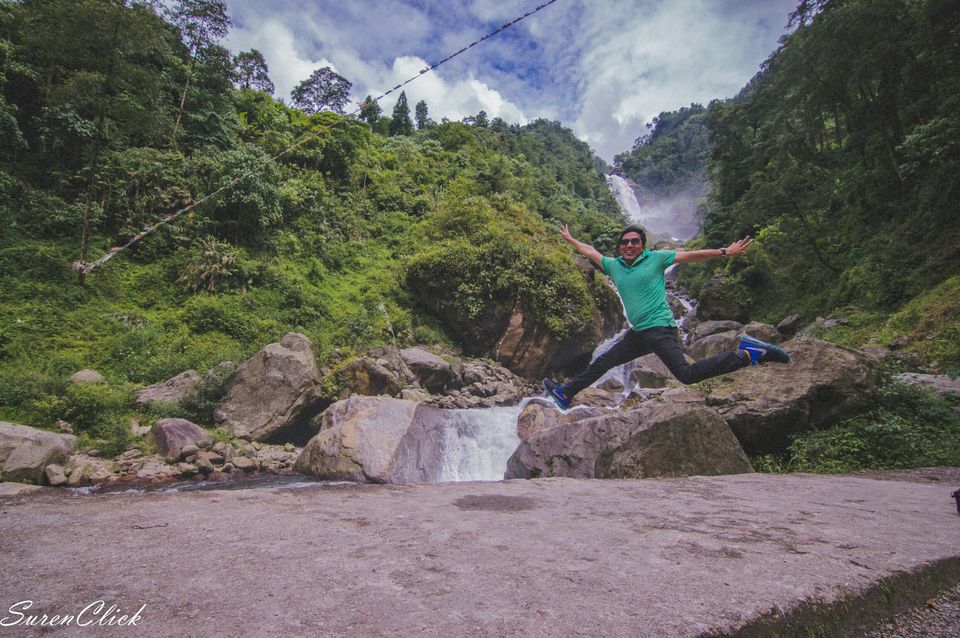 Early morning we headed to Yumthang Valley which is 1.5 hr. ride from Lachung. The incredible rhododendrons and alpine trees on the side of the road was an enchanting view, just like a postcard from a movie. Yumthang Valley is a mesmerizing view, though our day was foggy and cloudy, we still can feel the freshness of the valley. Zero point is another 1.5 hr ride from Yumthang Valley. Zero point is literally the end of India Border to China. You can feel patriotic on seeing the Indian Army check post and war like temporary stall. For the first time I saw a Tank on the road to zero point. Teesta river origin can be felt when you reached zero point. We returned back soon after reaching zero point and check out from our Lachung homestay. We reached Gangtok in the evening.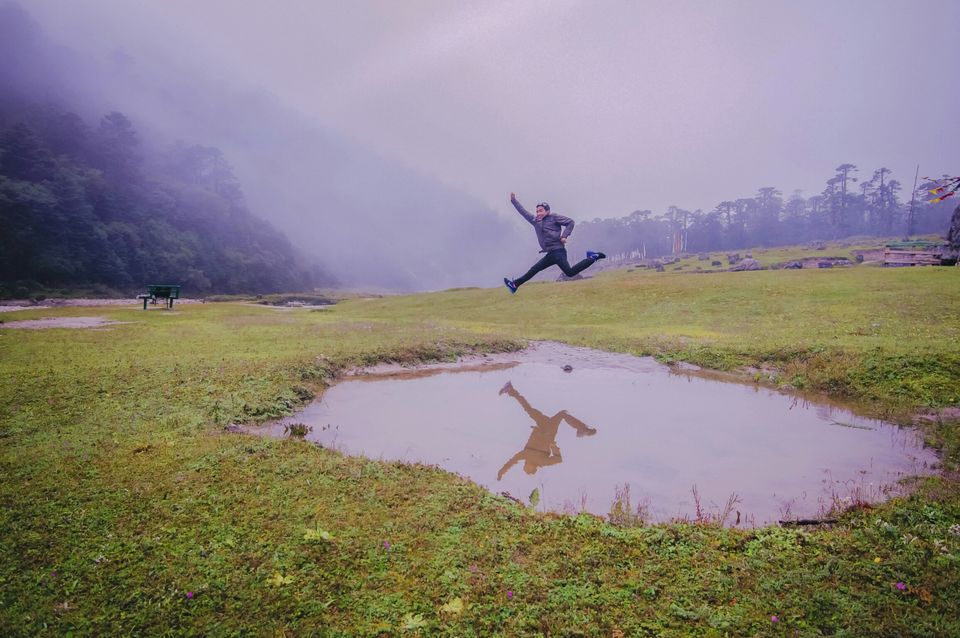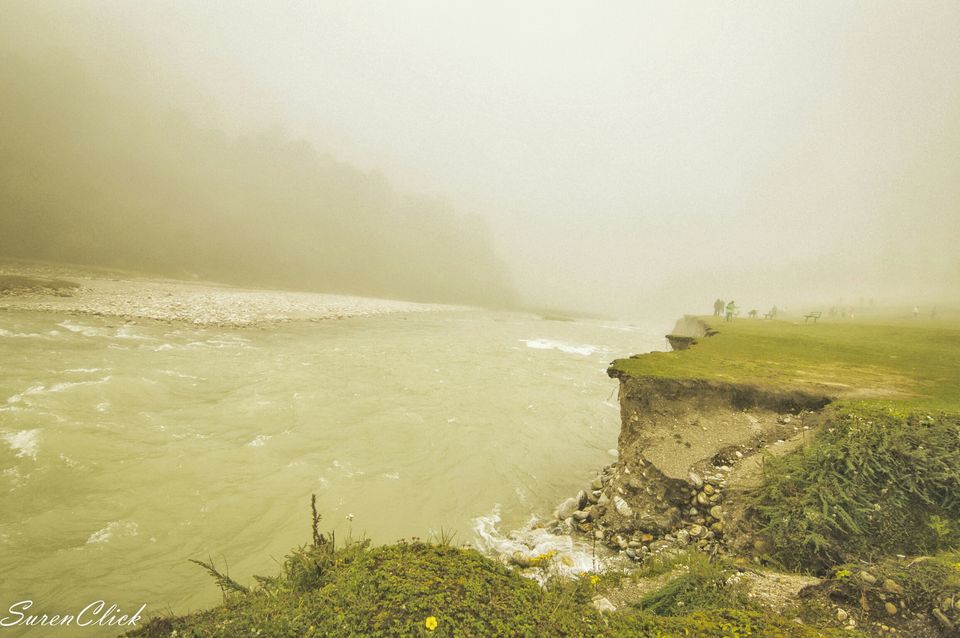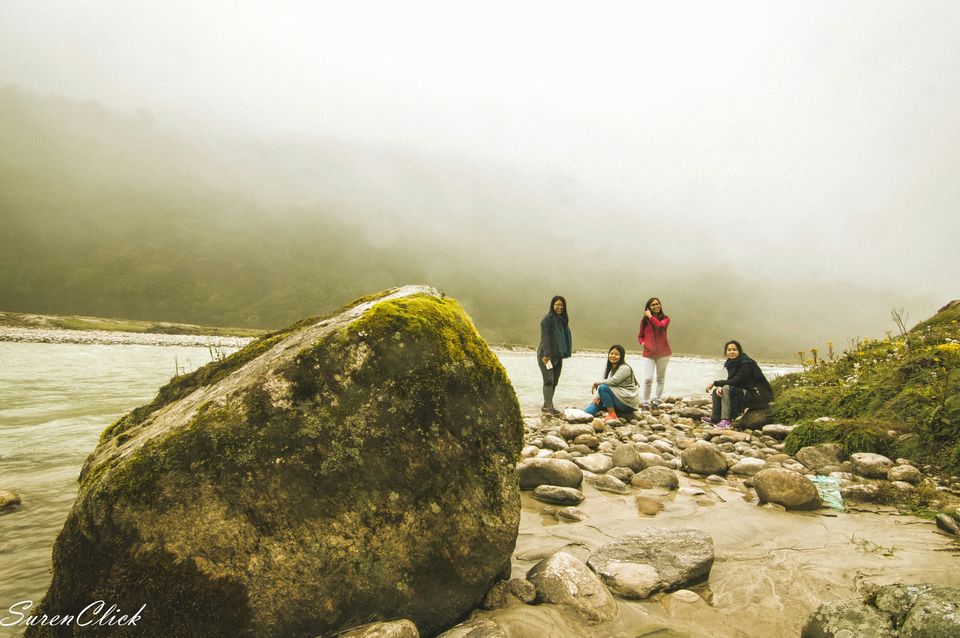 The day happens to be an Independence Day. We went to Palzar stadium and watched the Independence Day period coincided with a Football Final played between a prominent sikkim club and an army club. It was a vibrant atmosphere to see rich sikkimese culture showcased on that day.