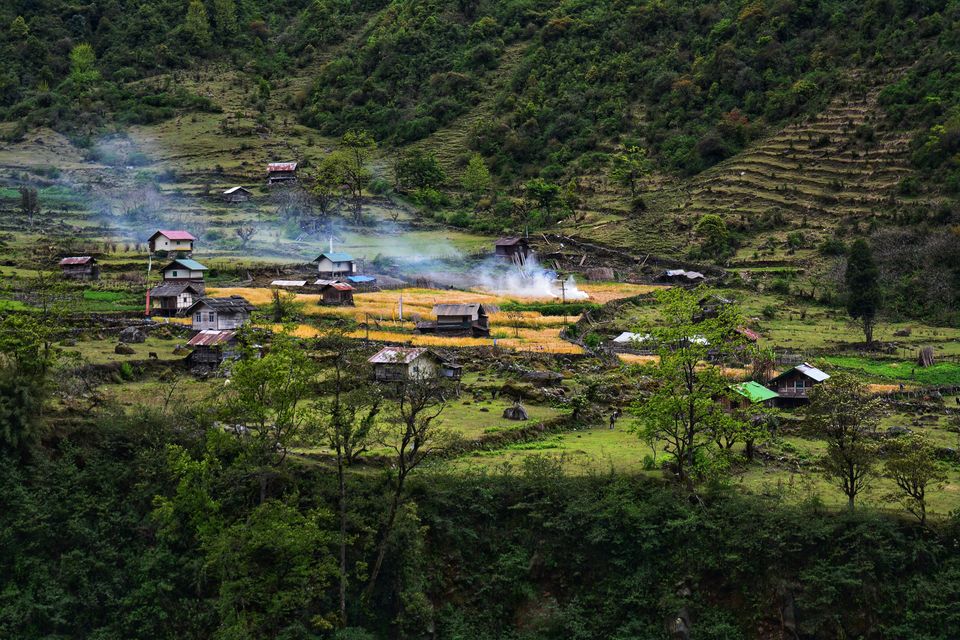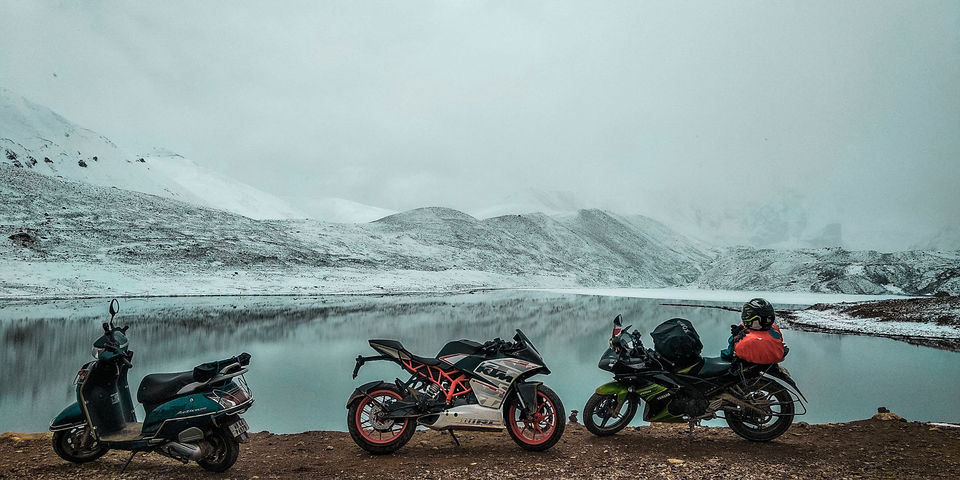 North Sikkim is a district of the Indian state of Sikkim. Its district headquarters is Mangan.
India has earned itself a slice of heaven in the form of North Sikkim. Snuggling the Himalayas, this beautiful part of a Northeastern Indian state is a place unlike any other in the country. The breathtaking view of Mount Kanchendzonga, the fragrance of variety of flowers, the quietness of sparkling lakes and the gurgling of rivers like Teesta make North Sikkim a destination that no nature lover should miss.
|| Places To Visit In North Sikkim ||
Mangan : The entry point to Lachung Lachen, Mangan is a base town before reaching the lesser known parts of North Sikkim. The town is also reckoned to be the market centre for northern Sikkim.
Lachen : No one can gainsay the unexplored beauty that Sikkim is full of. A small settlement amidst lofty mountains that are often clad with snow and thick forests, Lachen is any traveller's dream come true.
Chungthang : Situated on the confluence of Lachen and Lachung rivers, Chungthang is a historical town. It is believe Guru Padmasambhaba and Guru Nanak have also visited this place.
Thangu : A peaceful village, Thangu is in a way Indian Military base, where they stay for sometime get acclimatized.
Gurudongmar Lake : Amongst the most famous destinations in Sikkim, Gurudongmar Lake is a high altitude lake situated at an altitude of 5430m.
Cholamu Lake : World's 14th highest and India's highest lake, the Cholamu Lake in North Sikkim is situated at an altitude of 18000 feet from the sea level.
Lachung : A pretty village, situated on both banks of the Lachung River, Lachung is an ideal place for nature lovers. Quiet, serene, beautiful, Lachung is everything that a visitor requires of a place.
Yumthang Valley : The valley is the home to 24 species of Rhododendrons, thus it rightly earns its name as 'Valley of Flowers'. The vasts meadows and the passing of River Teesta through it, makes Yumthang Valley a nature lovers' paradise.
Itinerary Details
Day 1 : Siliguri to Mangan (Mangan Nightstay)
Day 2 : Mangan to Thangu (Thangu Nightstay)
Day 3 : Thangu to Gurudongmar lake to Lachung (Lachung Nightstay)
Day 4 : Lachung to Yumthang Valley to Rongpo (Rongpo Nightstay)
Day 5 : Rongpo to Siliguri.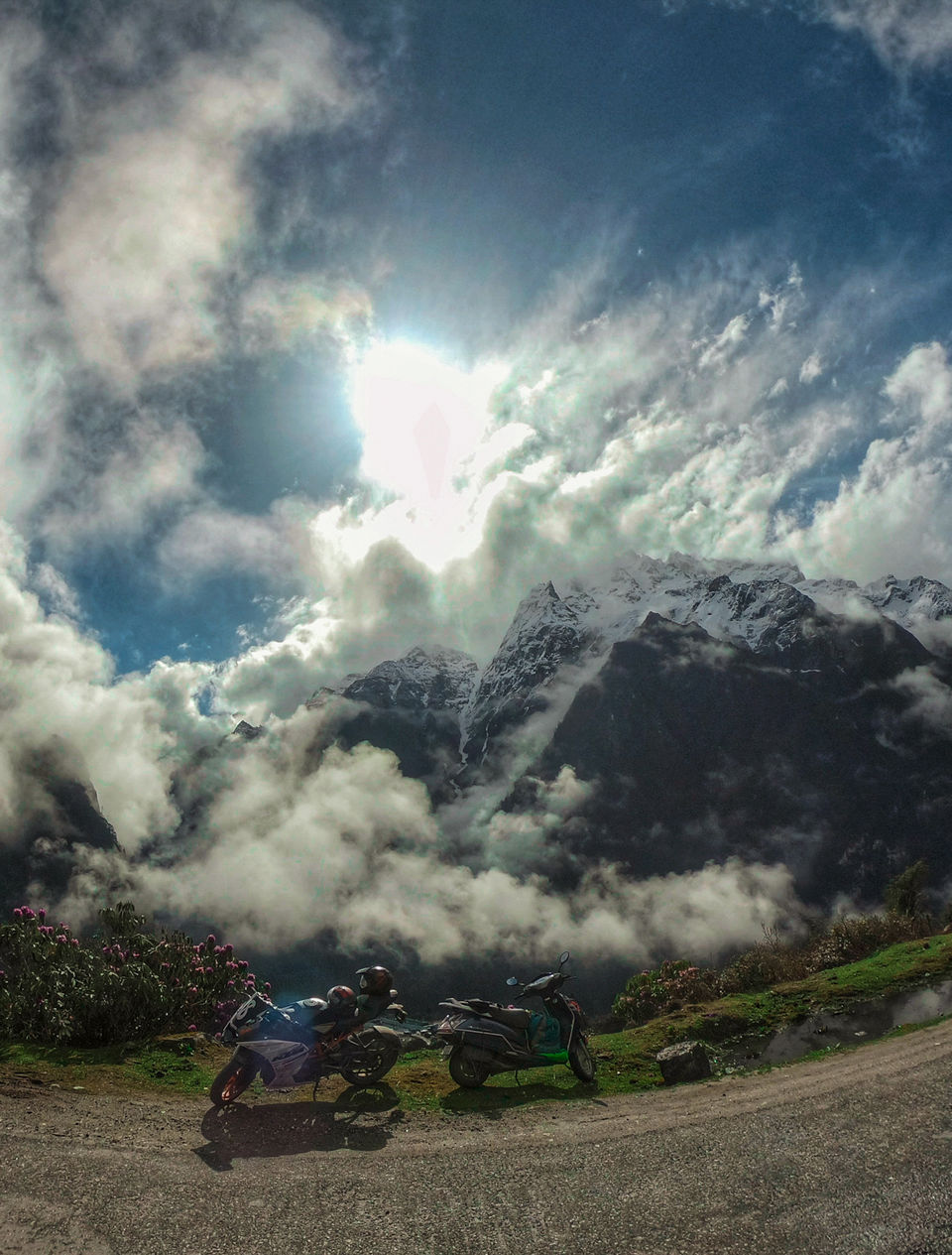 Bike ride Permit :
Yumthang, Thangu/Chopta Valley: Permit is issued to both Indians and Foreigners by the Tourism Department and Police Check Post.
Gurudongmar Lake: Indians can get the permits at Police Check Post while foreigners can get it from Sikkim Tourism Department but only up to Thangu.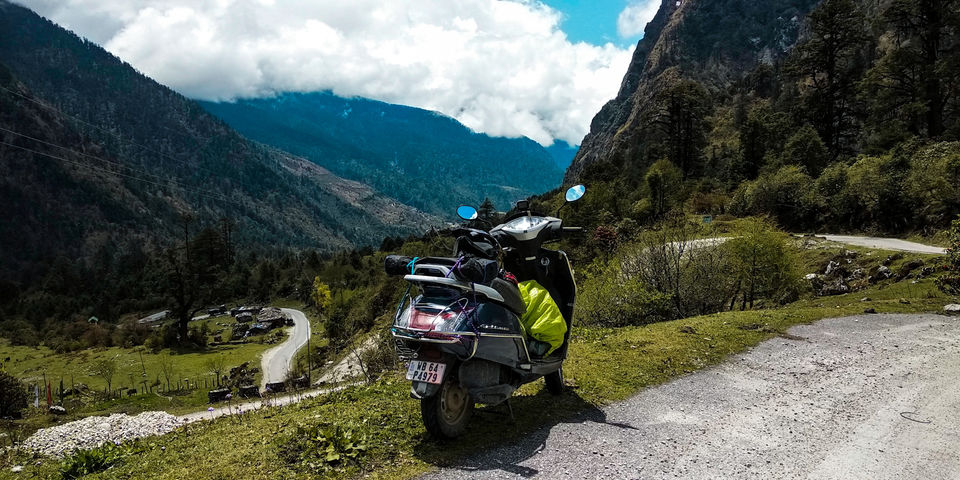 How to get Protected Area Permits :
This permit is applicable for both foreigners and Indians intending to visit protected areas (note that foreigners are not permitted in protected areas which are international borders such as Nathula and Gurudongmar lake). You will need to carry a passport size photos and Photo ID proof like passport, voter's ID card, driving license, etc. PAN card is not accepted as it does not have address proof.
Where to Get Permit For North Sikkim Ride : Either Gangtok Or Mangan.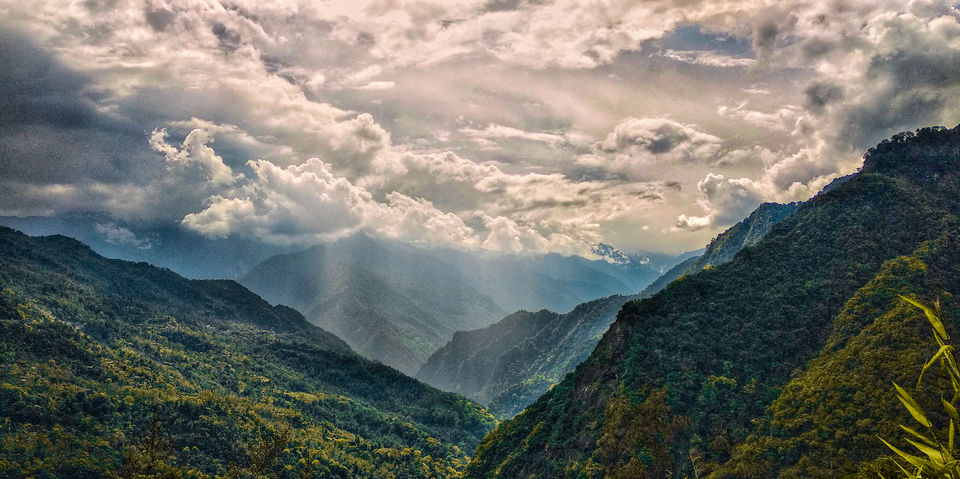 || I Ride This Epic Adventure Journey With Scooty ||
I am not a rider. I am a solo backpacker who travel India solo sometimes or sometimes with some unknown friends or some known friends. I was watching Gurudongmar Lake photos in Internet and then i set my mind to ride there with my hatchback 4 wheeler. But unfortunately i know about some rules of North sikkim's riding. I can't take a ride there with my 4 wheeler (WestBengal) due to my car model is hatchback. Then i became sad and then some of my brother said me to ride there with scooty for a epic adventure offroad journey.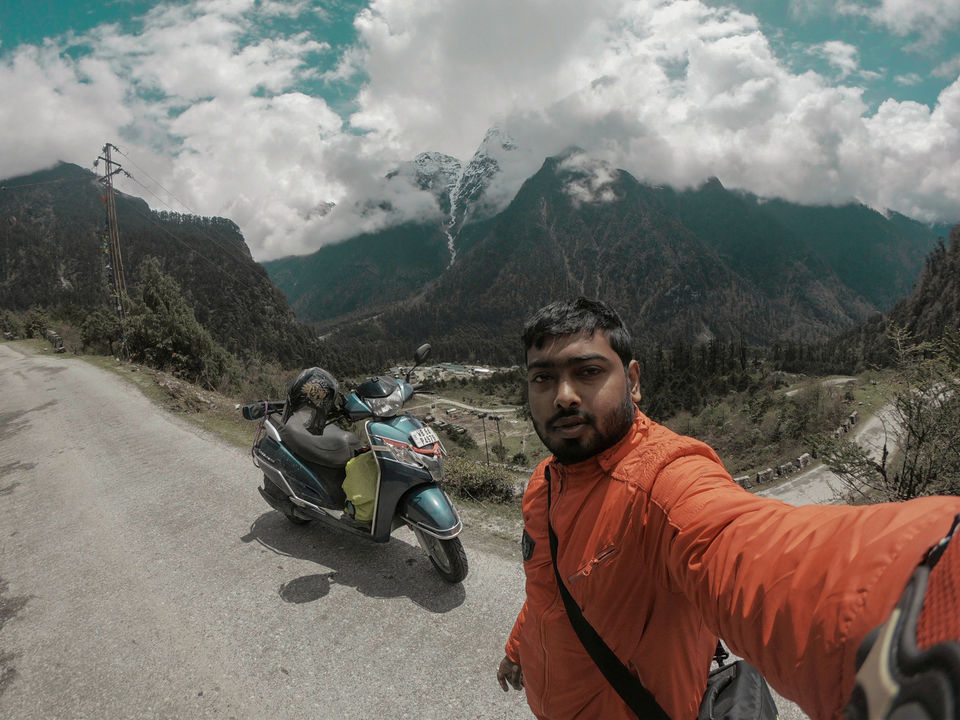 || When a Backpacker go on a Roadtrip With Scooty ||
When a backpacker go on a roadtrip to 17800ft. with a scooty. that was an epic roadtrip which i made. everyone tell me to not go there with scooty. everyone tell me i hv to face many problm there ; i said i will face every problem but i hv to go there with scooty. accualy i had a plan for north sikkim road trip with my 4wheeler but suddenly i knew sikkim govt. cant give me permit for north sikkim ride due to my car model is hatchback. I was very upset & then Anjan brother give me idea to go for it with 2wheeler. he gives me tips and suggesion for 2wheeler, also Jeet brother gives me some ideas like carry extra fuel etc etc. & then i made a plan and fixed my date to go there and i leave for it on 28th april. that day i reached at Guddu bhaiya's place at Mangan and Gyal bro thankfully manage my permit to ride and visit north sikkim.nxt day i start my journey to offroad , snow covered road , riverbed at some offbeat places & also 17800ft.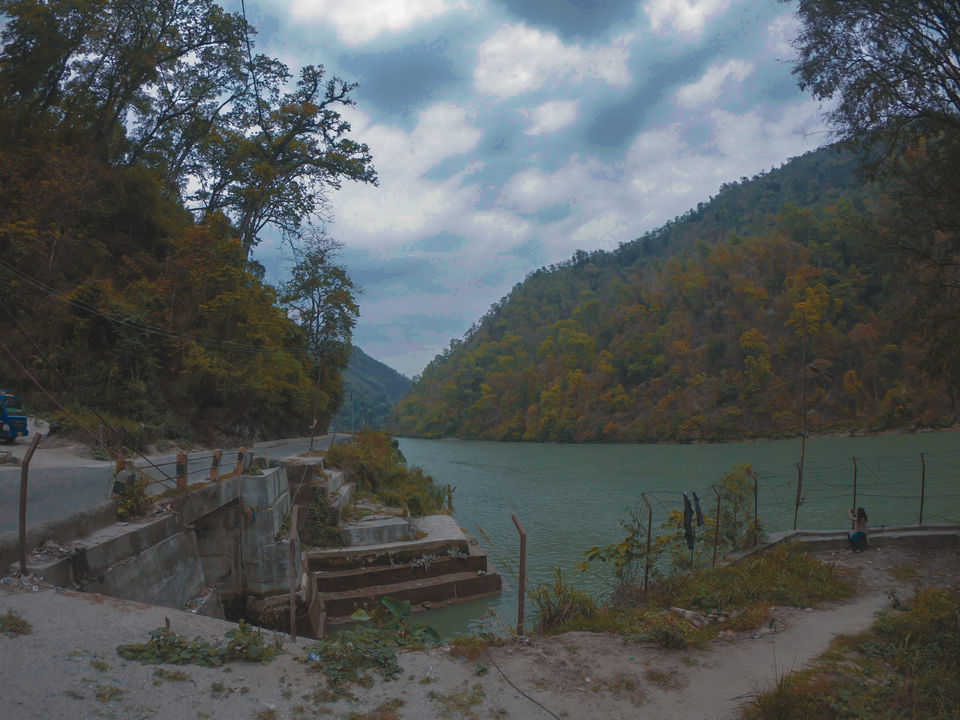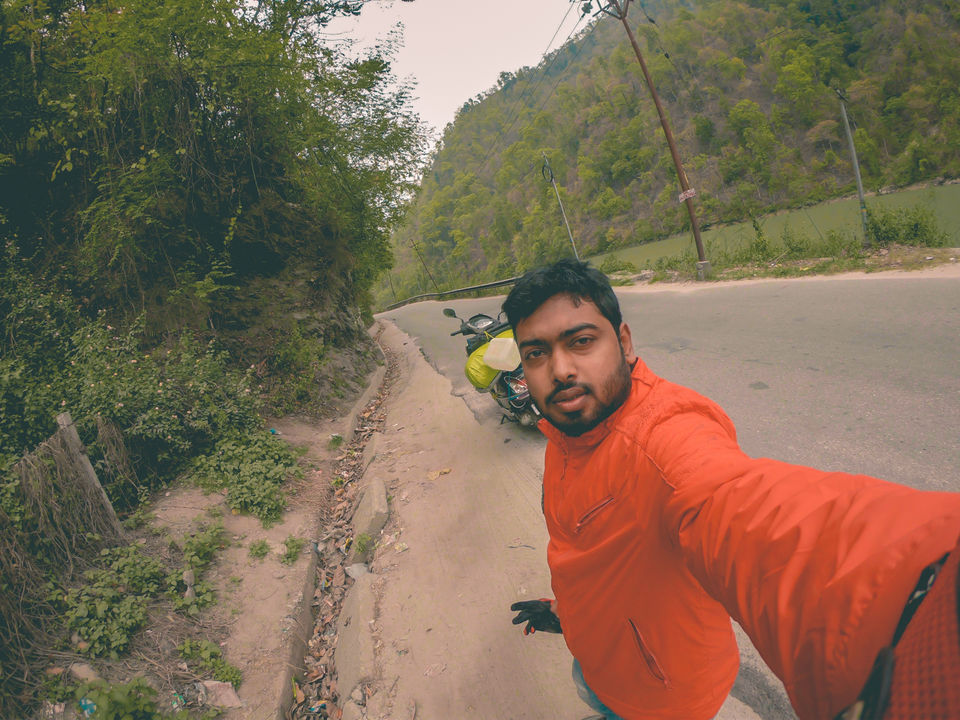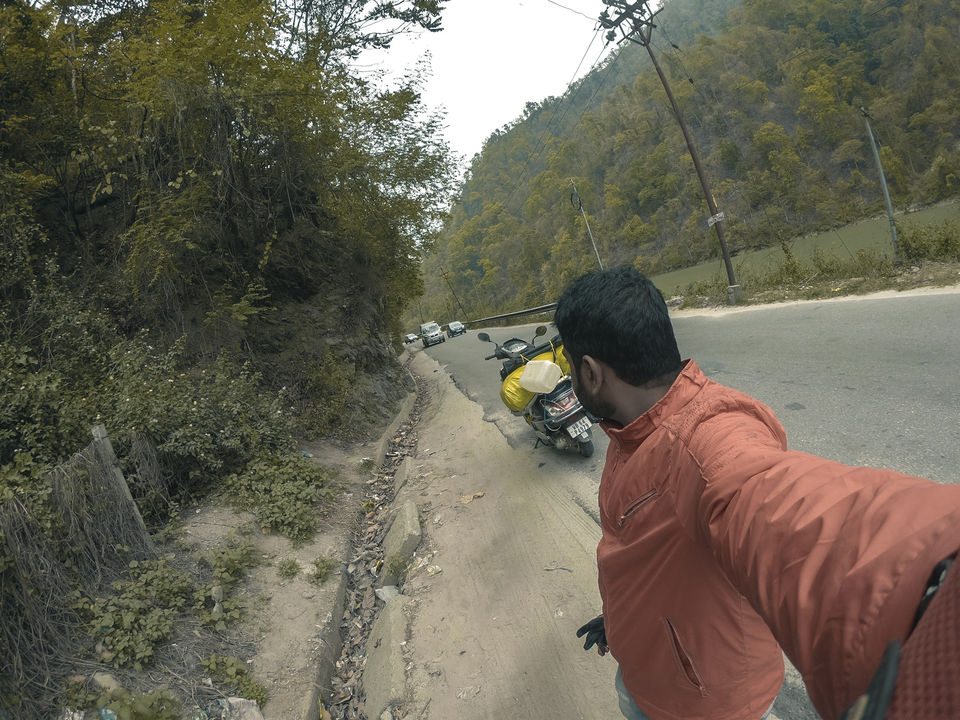 When you go on a solo journey, Are you sure you are on a solo ?
I don't think so. Because The World is full of friends. you never travel alone. Go somewhere say anyone to Hello and be Friends. I am telling you will never travel alone.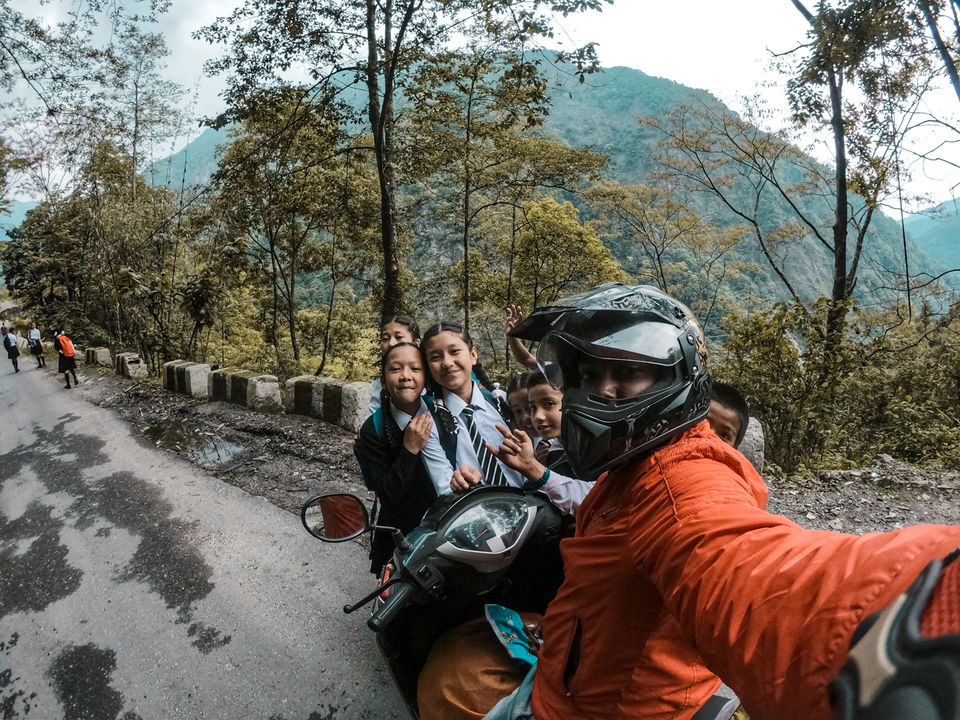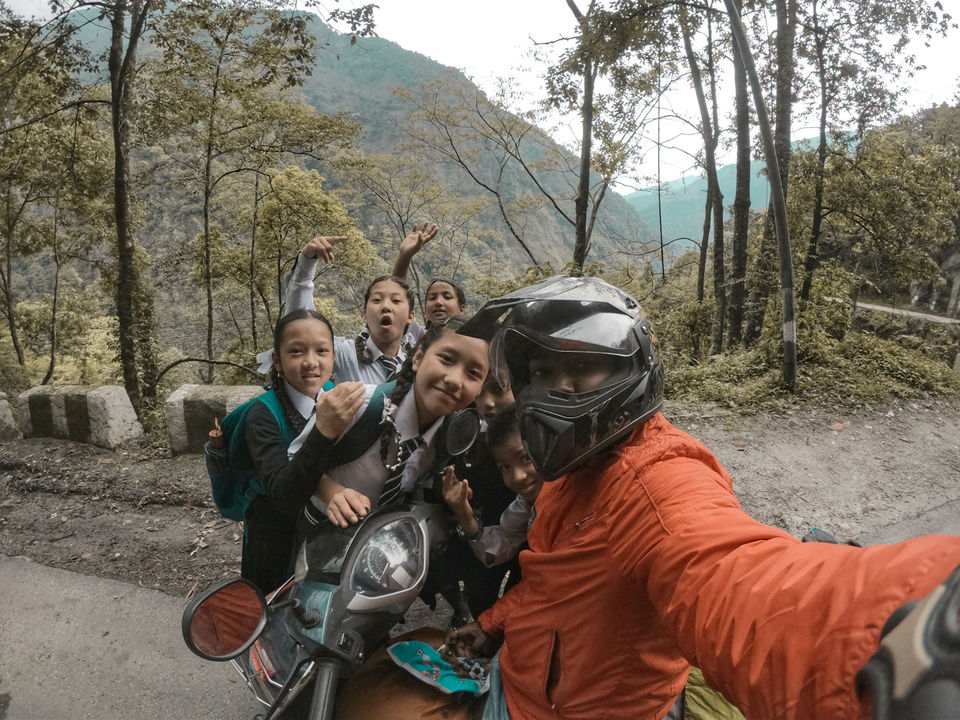 When i ride to North sikkim, some of little friends say Hey Bro ! you are on a scooty. is it comfortable ? are you sure about reach at 17,800ft. with scooty and many more questions. And between our talking we made a good friendship too.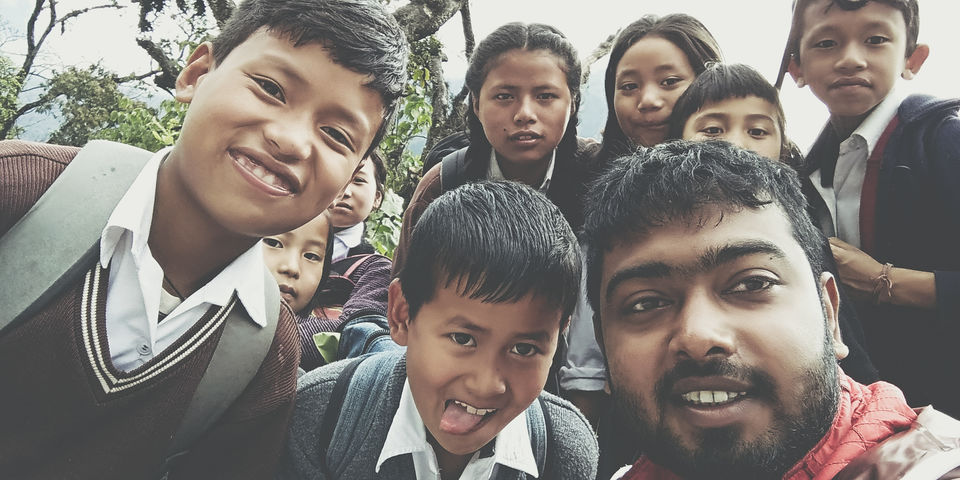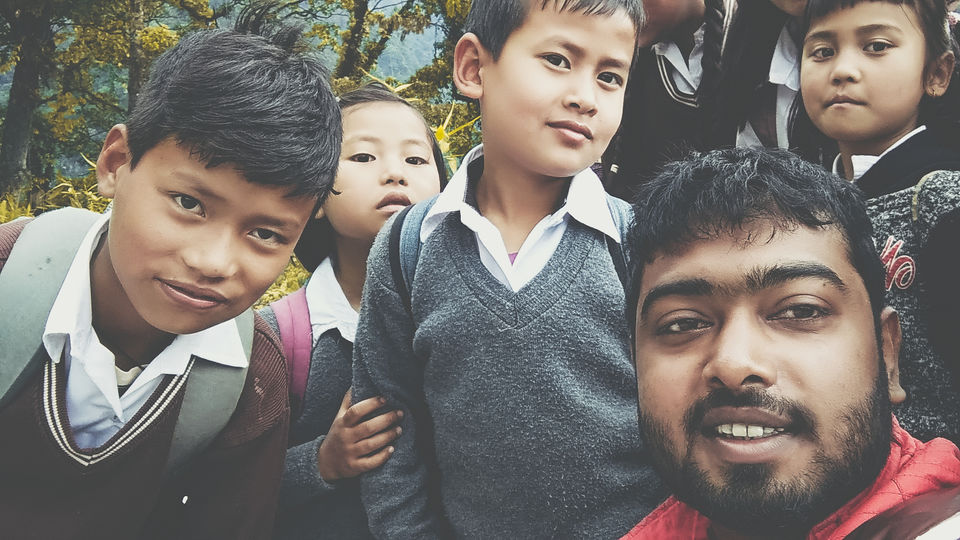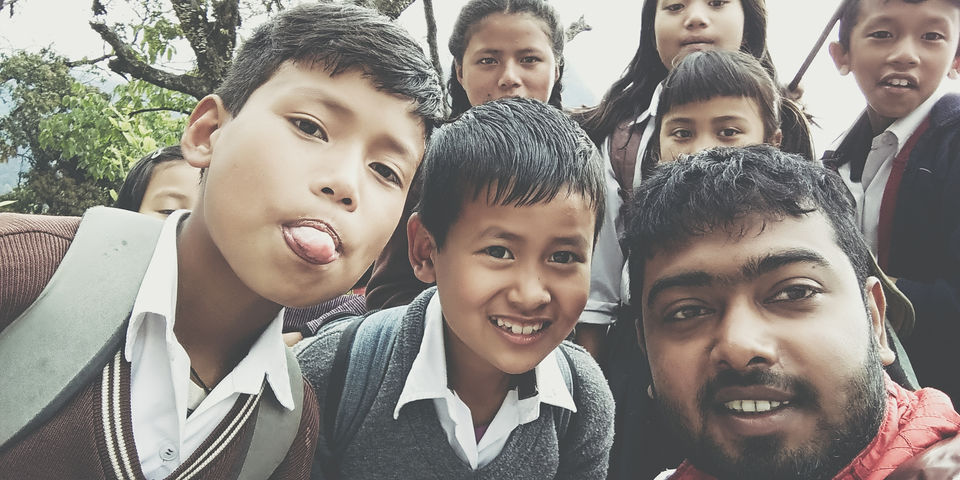 Rightfully the most spectacular place in Sikkim :
The Gurudongmar Lake experience will leave you spellbound. The lake and its surroundings are amazingly beautiful and the drive to the lake, especially the part from Thangu to Gurudongmar, takes the whole experience out of this world. The trip can be exhausting, but the rewards are spectacular.
Thangu and Gurudongmar have low oxygen levels because of high altitude (17,800ft.), so its advised that you take it easy and not exert yourself - no running, walking slowly, no shouting, taking short breaks, etc. Most of the people around us were doing quite fine, but you can help your body by doing things like drinking lots of fluids (but no alcohol) and popping Diamox (Acetazolamide) tablets starting a couple of days before the trip. There are a few steps at the lake and it's a very good idea to climb them very slowly and one at a time. Also, multiple layers of warm clothing are recommended because temperatures usually fall below zero and it can get windy. If it's sunny, sunscreen is also advised.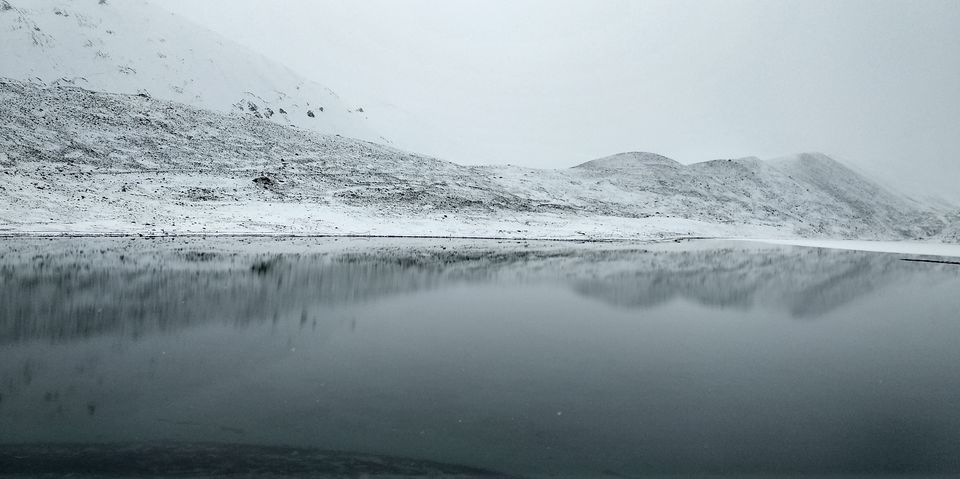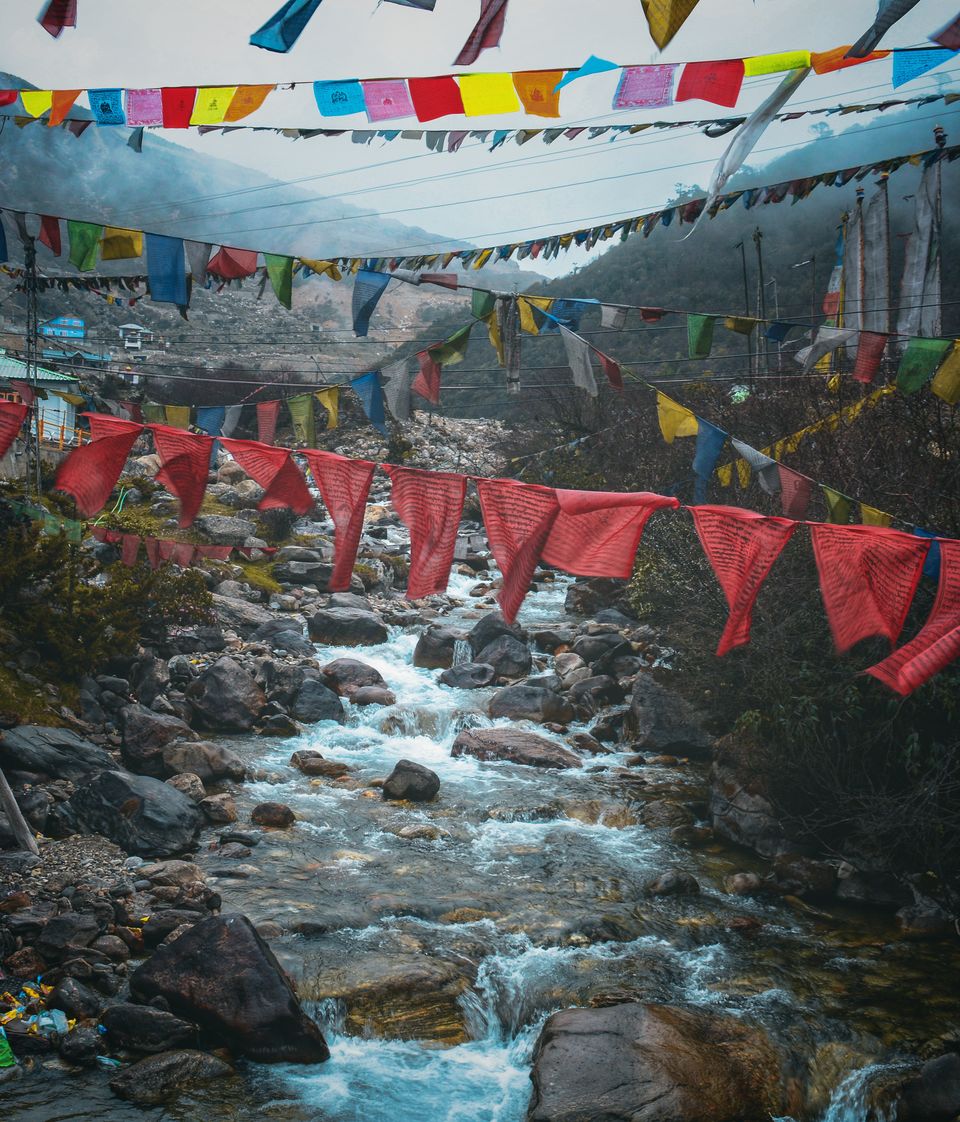 Beautiful valley with spectacular views :
The place was amazing natural beauty. You have to stay at Lachung a small village at North Sikkim. Lachung is covered with lots of waterfall and a small river.
Yumthang is located around 1 hour ride from Lachung. It's on every tourist's agenda in North Sikkim, so it can get somewhat crowded during peak season; the idea is to reach here as early as possible to avoid the rush and enjoy the beauty and serenity of this place.
The valley is very wide and runs deep into the mountains - you can see yak and other cattle grazing here and there on the meadow that's covered with fresh grass and tiny purple flowers. On both sides of the valley are tall snow-covered mountains. Beautiful like in a postcard. If you are in season, you can also get fresh snow fall.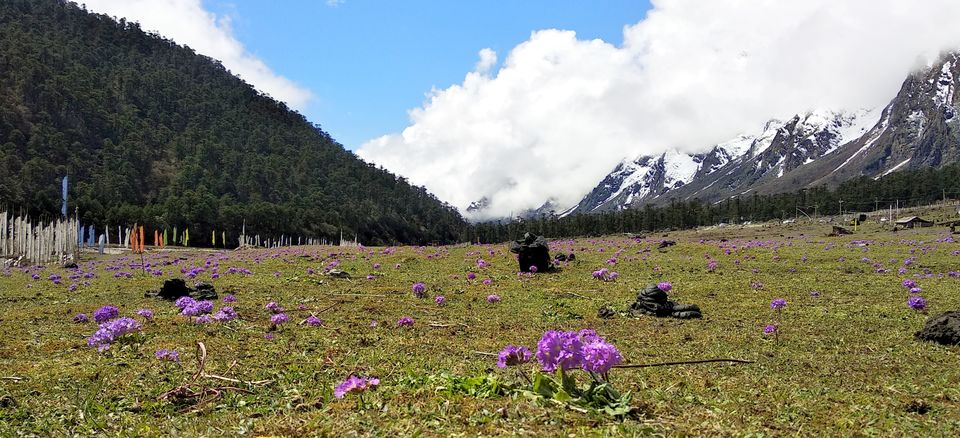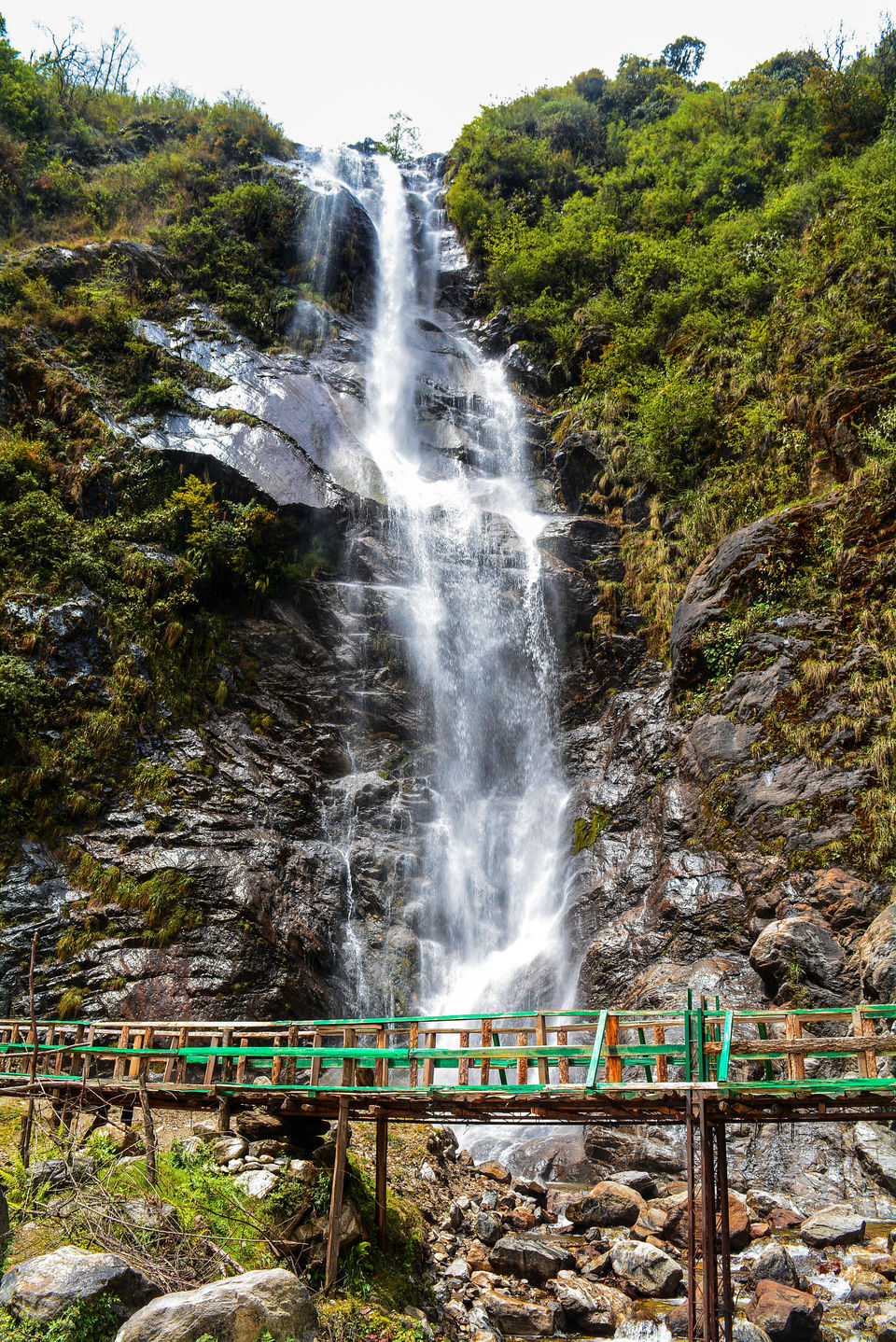 Last day i had experience Water rafting also :
When i back to siliguri i found water rafting in Teesta river. I was very exited to do this. I had never been white water rafting before, and knew really nothing about what was involved with it before going on this trip, heck, I don't even know how to swim!
The actual act of rafting itself was immensely fun! the peaks and valleys of calm waters and crazy rapids made for a truly fantastic day. You weren't getting thrashed about for hours at a time, there was plenty of time to relax and enjoy the absolutely GORGEOUS scenery, but there was still plenty of excitement to be had!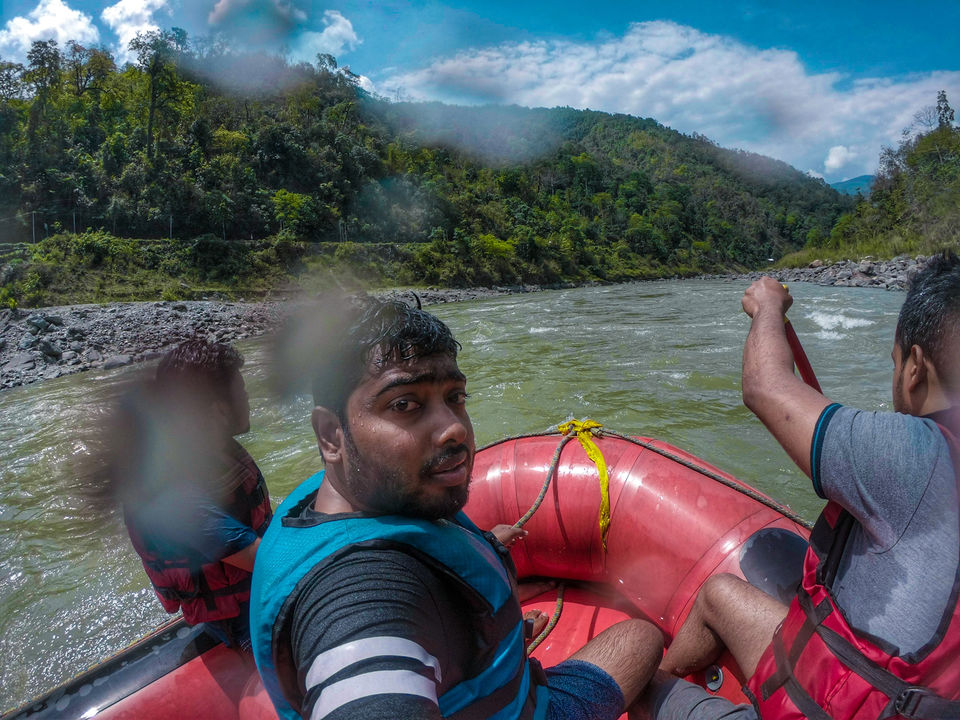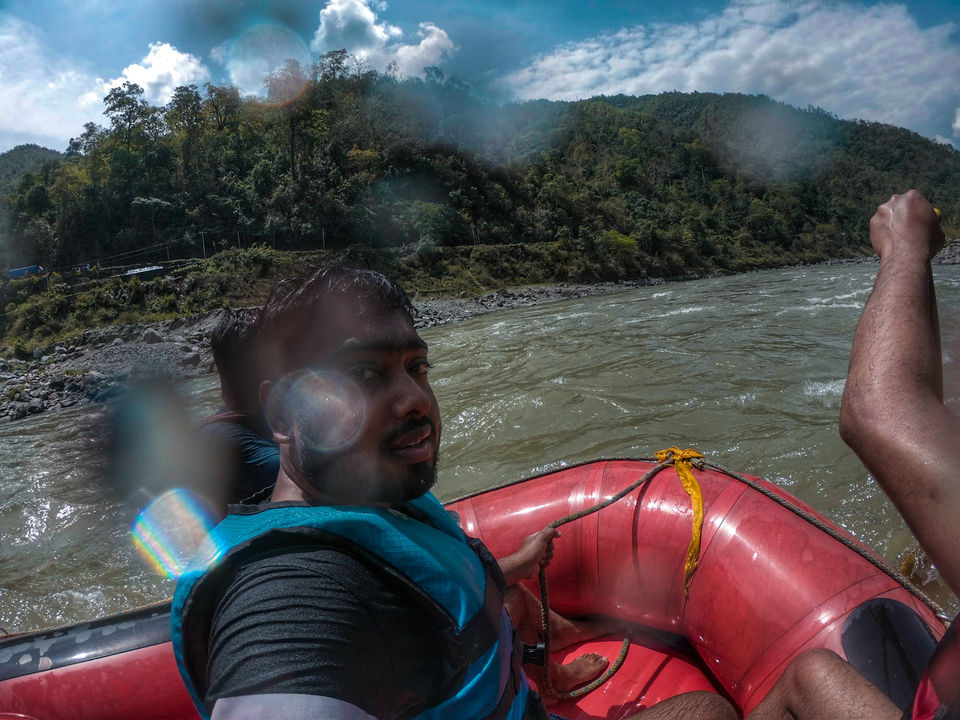 || From start to finish this was a trip to remember ||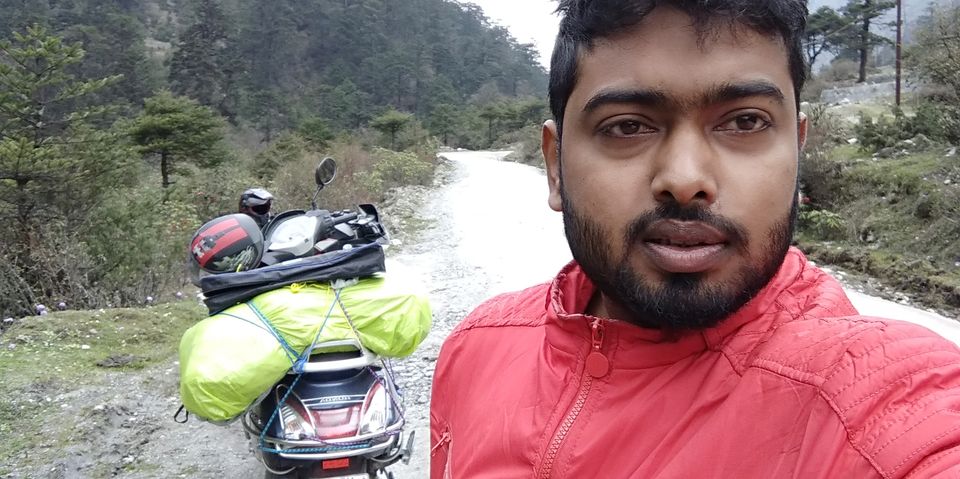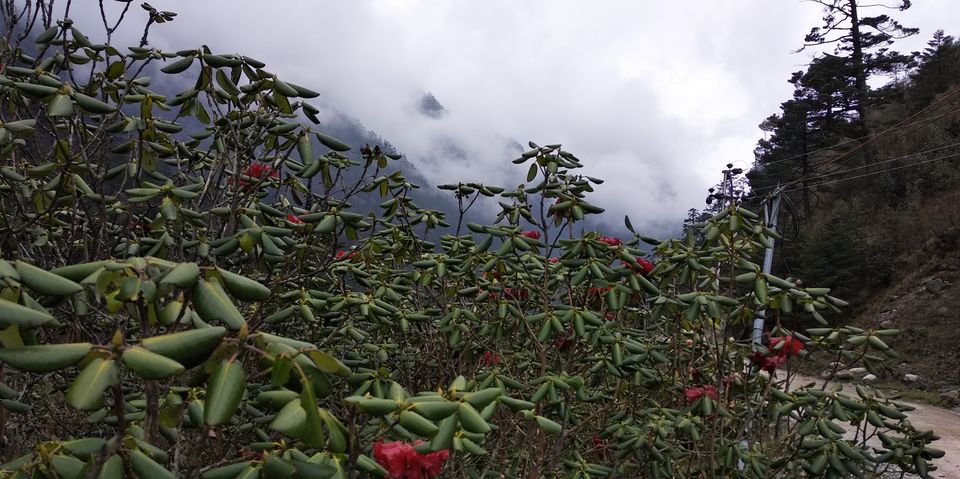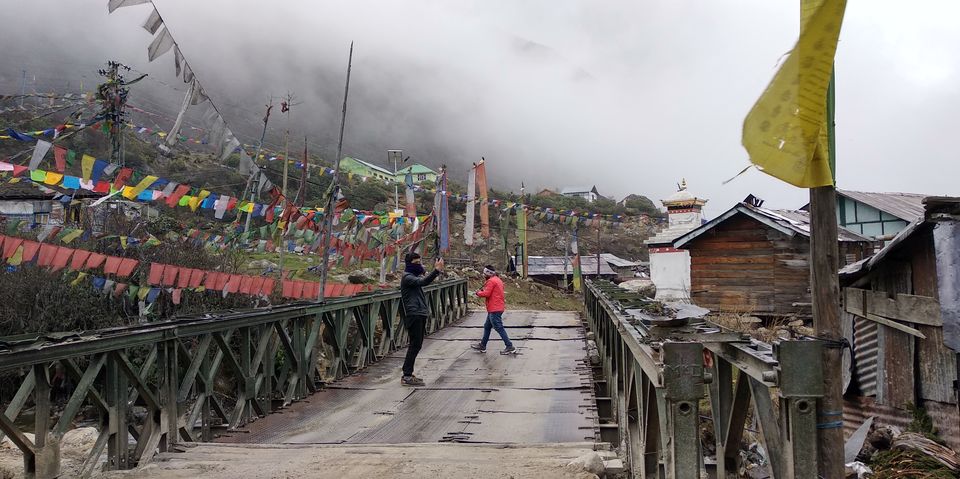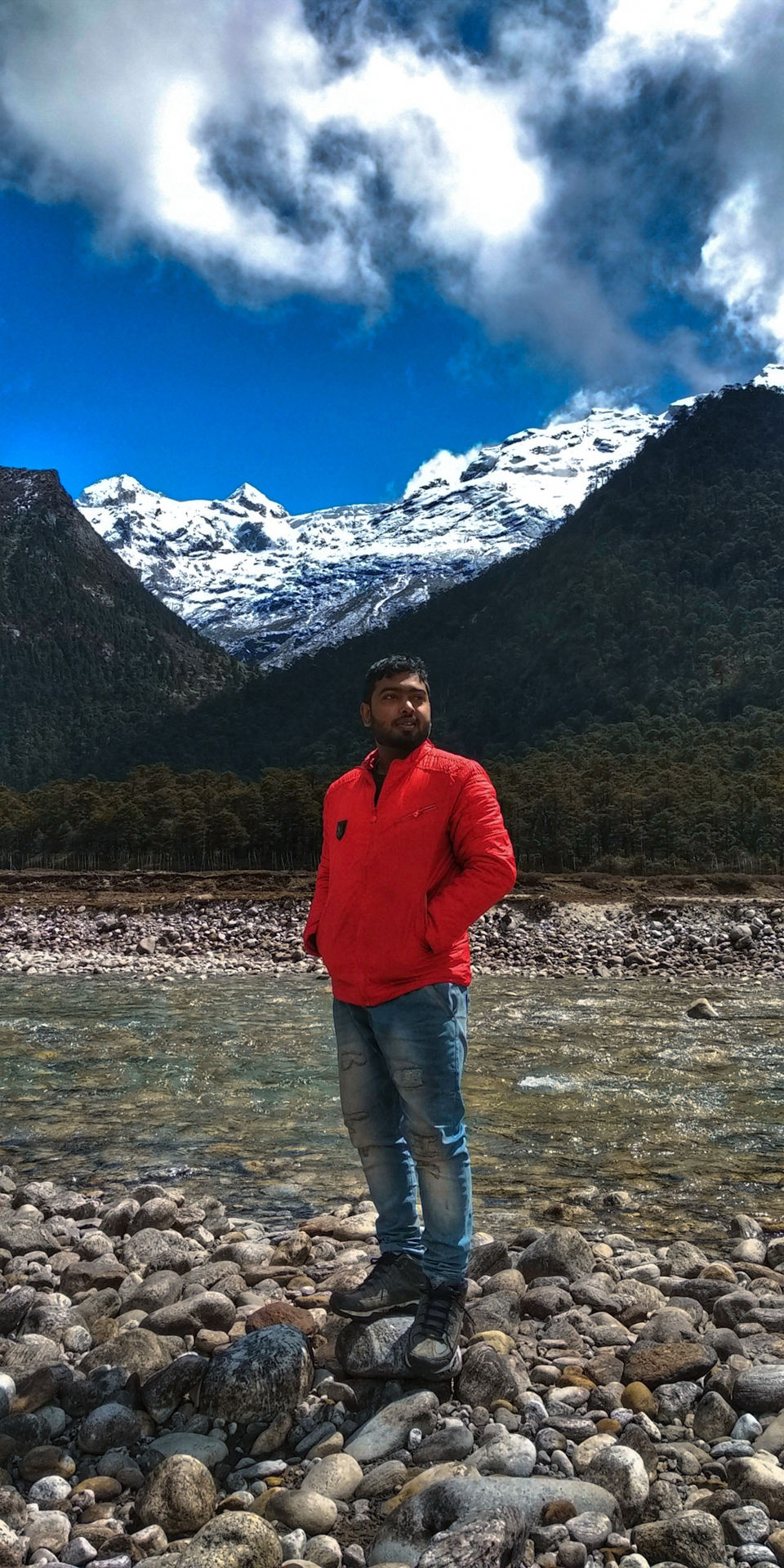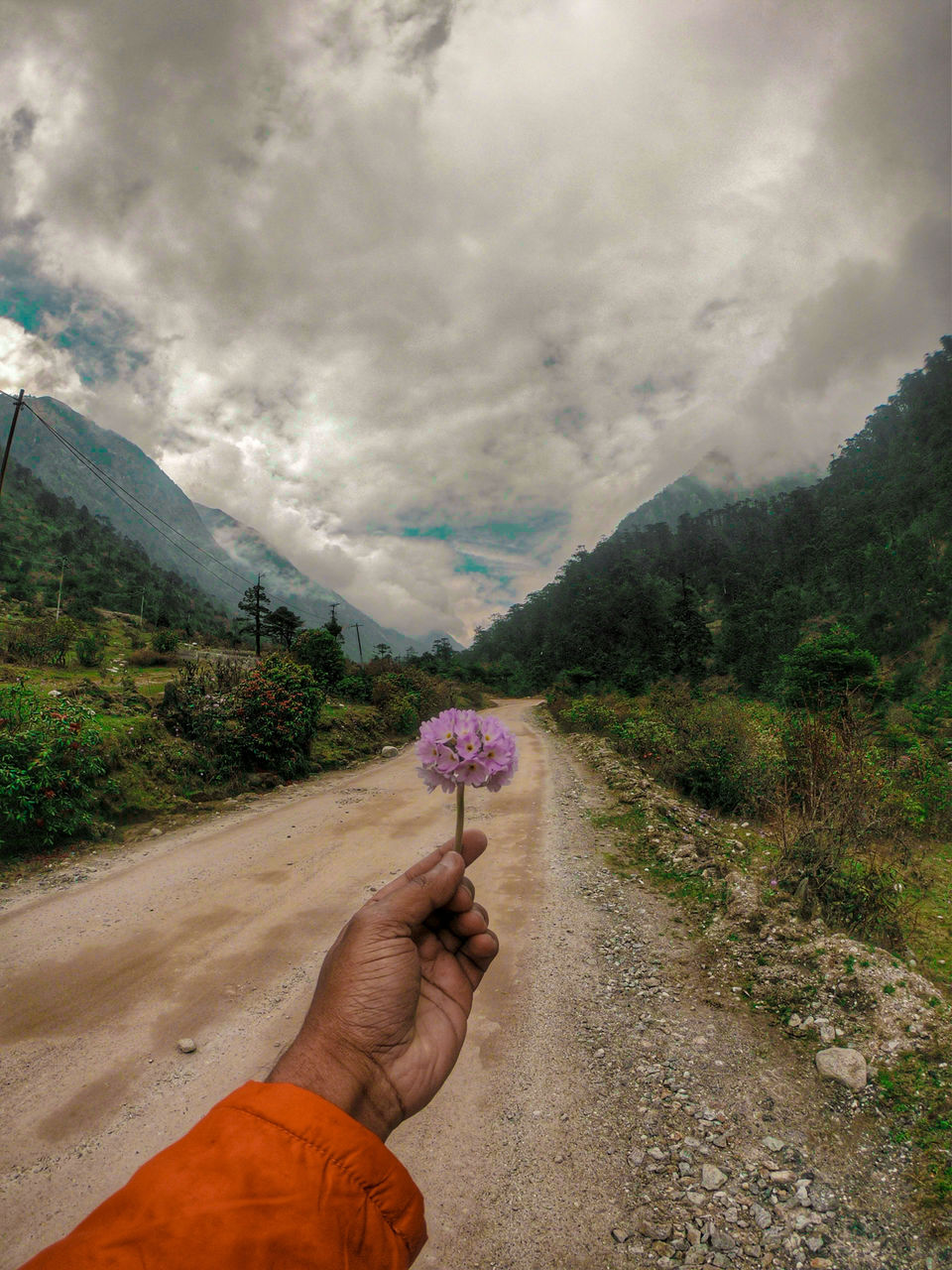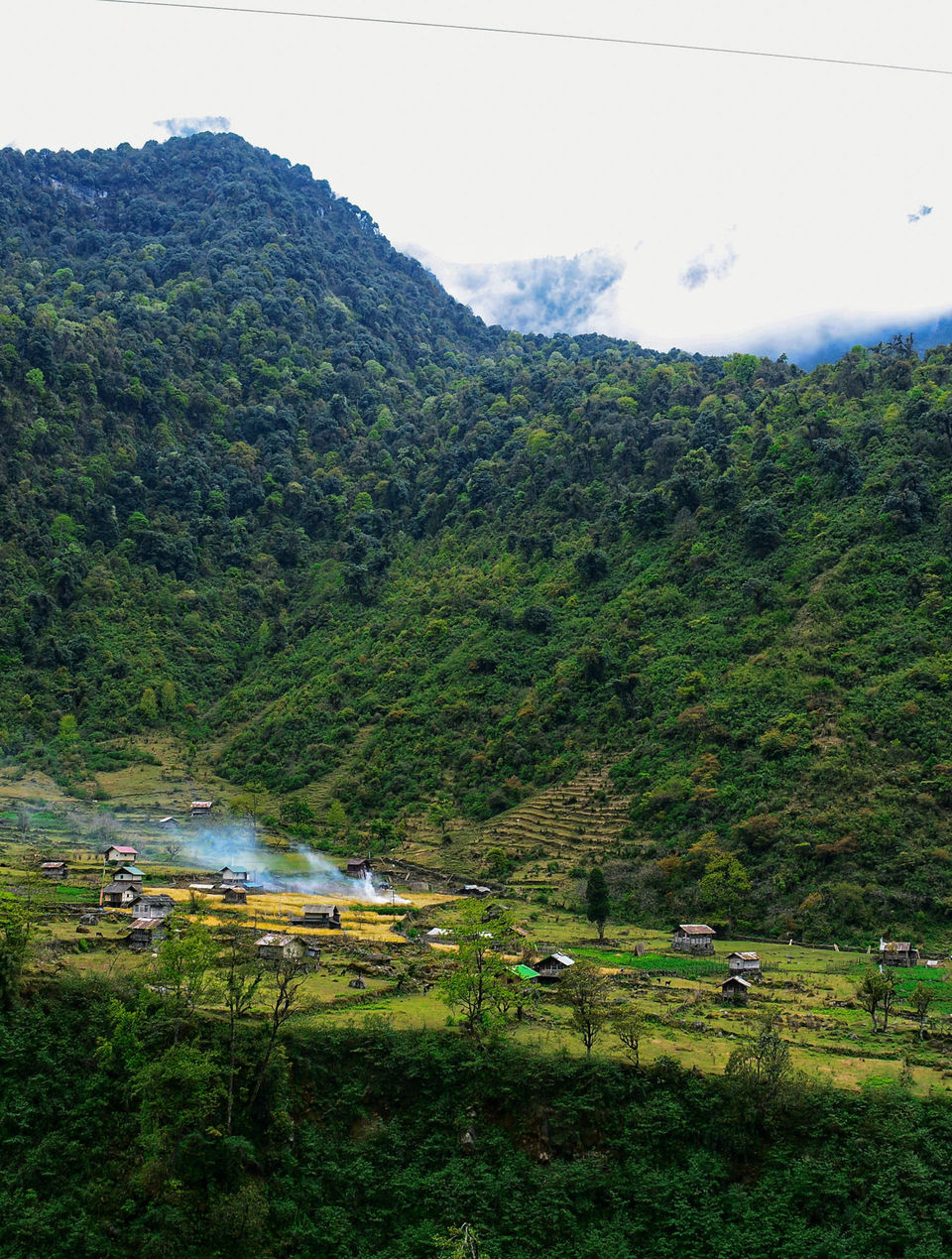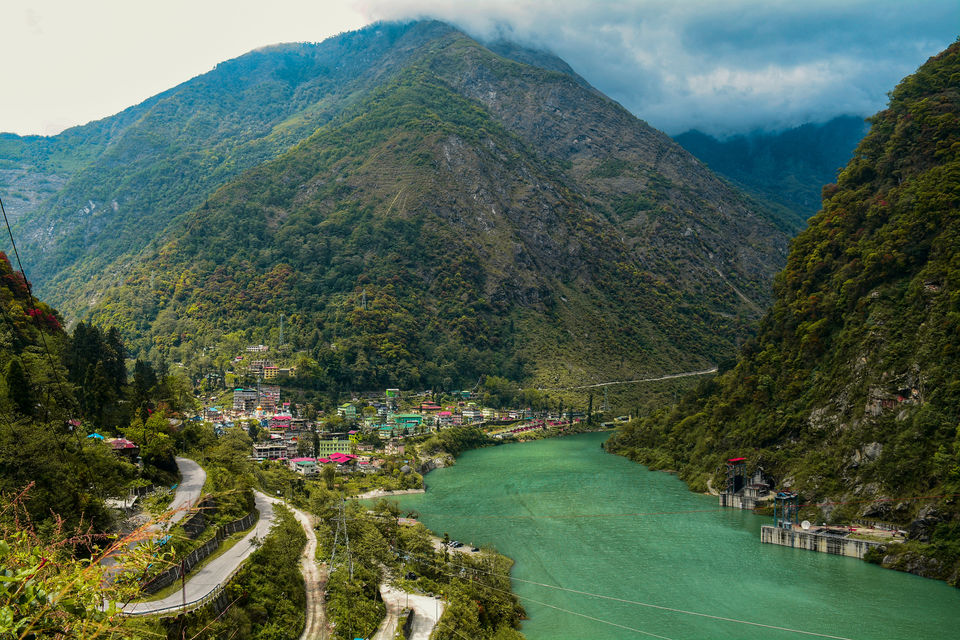 || Thanqu Sikkim ||
Frequent Searches Leading To This Page:-
north sikkim tour package, north east package tour, north east tour itinerary, north east couple tour packages, north east couple getaways