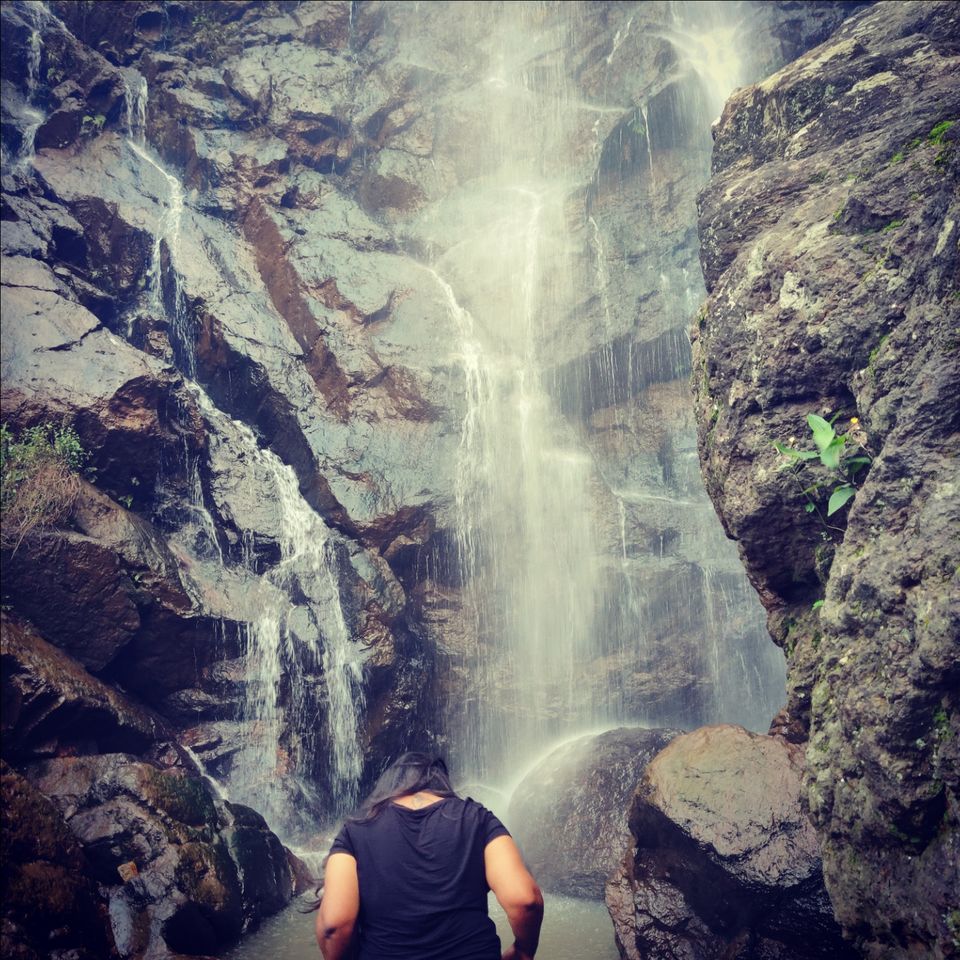 Away from the Vizag City's busy life, here I am at Katiki Waterfall.. So Beautiful and refreshing.. On my way back from Borra Caves I decided to stop at Katiki Waterfall.. Good decision. This is one place that you never want to miss..
From Starting Point you can take local vehicle as private cabs are not allowed. I paid Rs. 215/- for round trip. Cab has a capacity for 7 passengers and costs Rs. 1500 per cab.
They'll drop you at trekking point and it's approx 700 mtrs  trekk to Katiki Waterfalls.. Easy trekk hence beginners don't have to worry.. on your way up, you will find small shops made of bamboos giving it a rustic look that compliments  nature after crossing railway track to buy munchies, beverages and Bamboo Chicken..
Finally when I reached this beautiful spot I didn't want to leave.. It's looks so majestic that I felt as if there's an angel flying with every drop of water helping it to reach it's destination safely..
Ice Cold water and warm heart is the best combination I wanna experience till eternity..
Day well Spent..!!
The Girl who Wanders..!!