We all have travelling as the top priority in our bucket list goals. But many times we get bogged down by professional commitments and it remains in our bucket list. How to beat that? Take a break, pack your bags and zoom to your destination. Sounds fun right? Sometimes one need that sudden rush of adventure in our lives. Travelling has always fascinated me and I am lucky enough to visit some of the coolest places in India and abroad.
Cut to current trip, I just now completed a week long cycling trip to the old silk trading route in Sikkim with six other riders front different parts of India. The tour was organized one of local adventure team Tag Along Asia. It was one of most memorable trip of my lifetime. I didn't have slightest idea that an awesome, insane but adventurous trip was in store for me.
The trip was not only about cycling through the route but also about getting a chance to know people, their culture as well as local cuisines of Sikkim. What better way to explore then pedaling through scenic beauty of old Silk trade route.
The Old Silk Route or Silk Road which passes through East Sikkim is a part of the ancient network of trade routes which connected China to India. This route passed through Lhasa and Nathu La and Jelep La Pass and finally reached the port of Tamralipta (present Tamluk in West Bengal) from where it took to the sea and reached far east. This Ancient Silk Route is expected to have been discovered by traders as early as First Century AD.
We had covered a stretch of 160 km from Aritar to Gangtok via Nathula Pass during the course of our journey.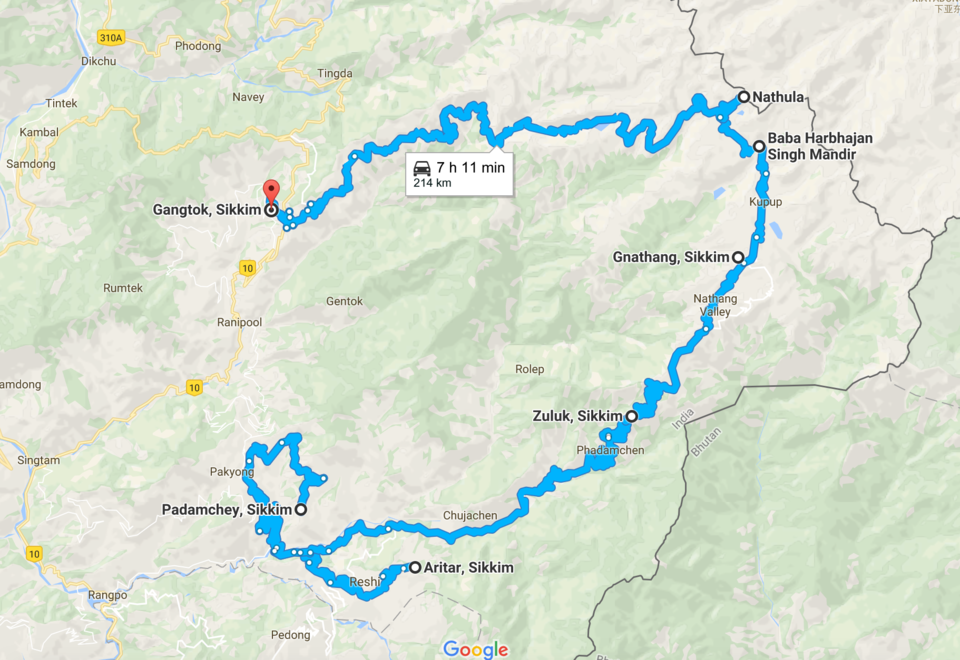 Each day during the entire trip brought a new adventure which I would cherish my entire lifetime.