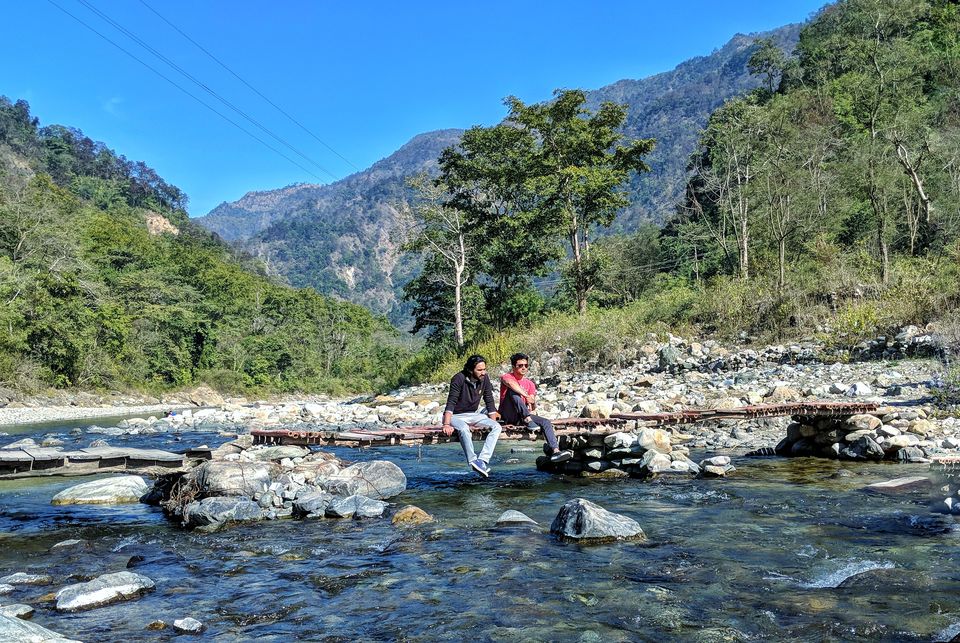 The northern belt of India is full of beautiful places waiting to be explored. The never ending Himalayan mountain ranges, heavenly clouds, scenic fields and diverse cultures make every place different and unique.
This time we went to explore Rishikesh, a town situated in the Himalayan foothills beside the Ganges River. While the river is considered holy and be worshiped, the city is renowned as a center for studying yoga and meditation. Rishikesh is home for many temples and ashrams and is a pure scenic wonder. See for yourself -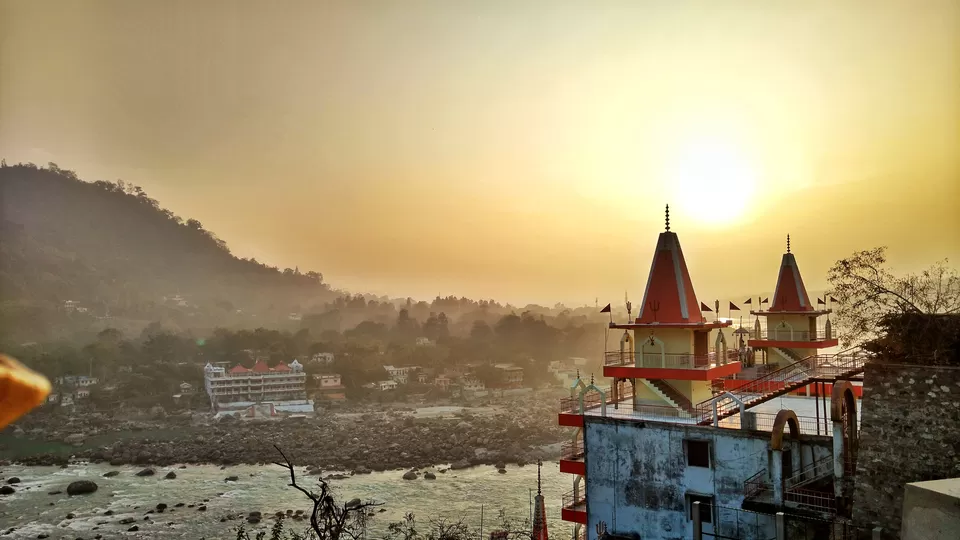 It literally glows in the dark-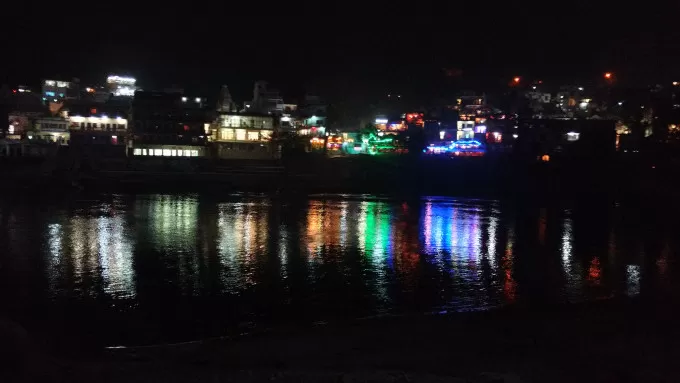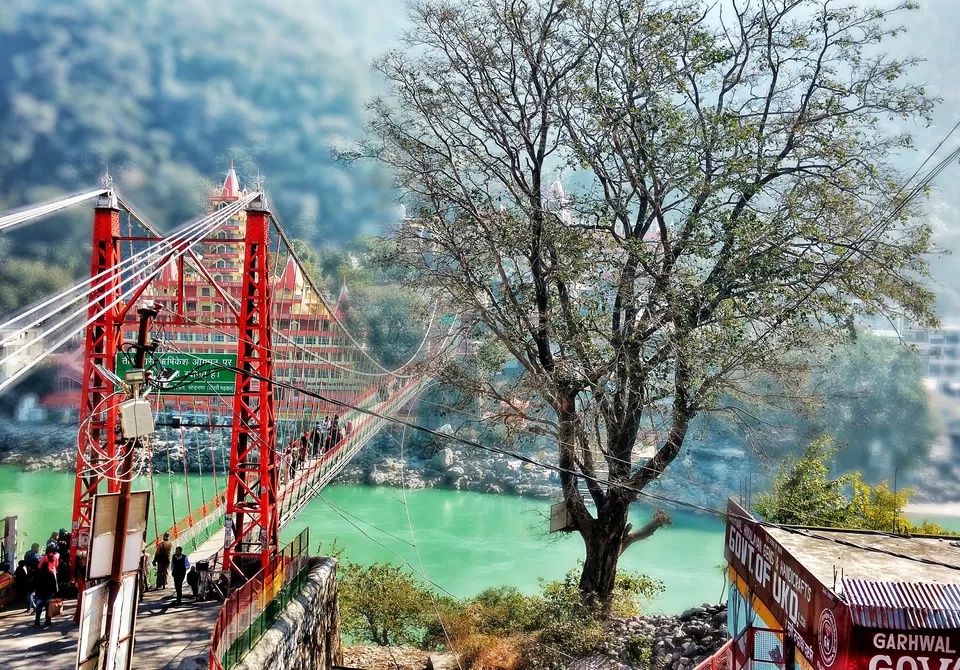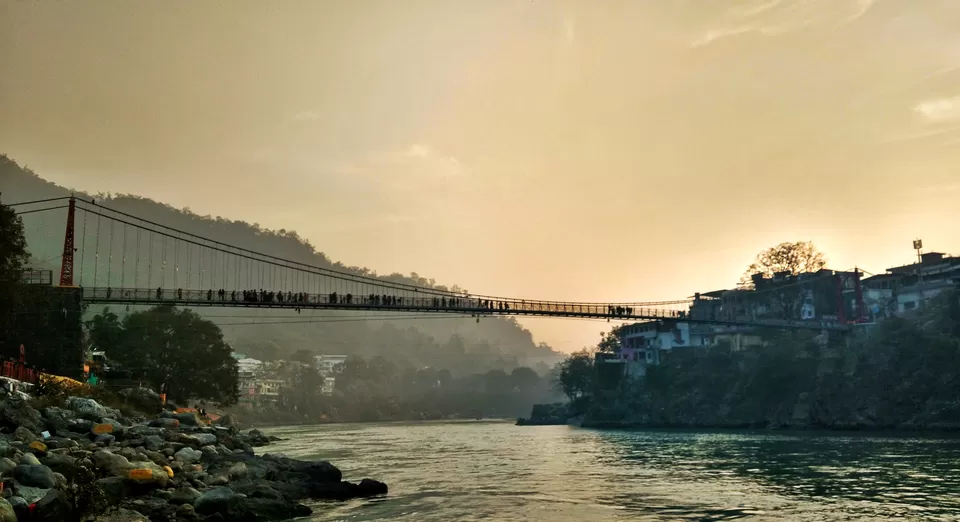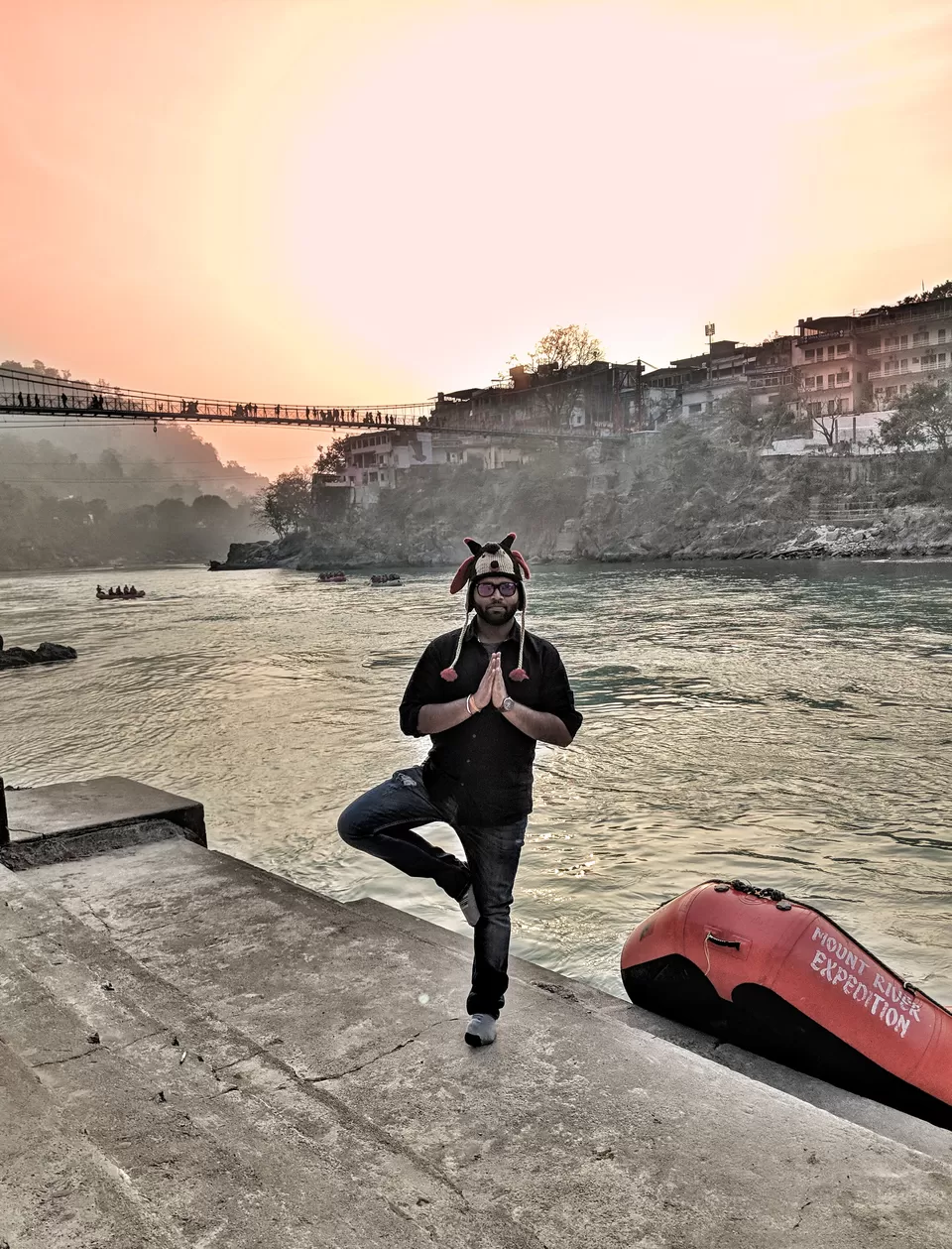 Where To Stay?
Since it is a tourist attraction, there are so many hotels and guest houses. But hostels provide the best experience in a very affordable budget. You get to meet and interact with people from different parts of the world. Exploring the place in the day and listening to their stories in the night, sounds intoxicating right! Try to get a bunk bed in Zostel (the best).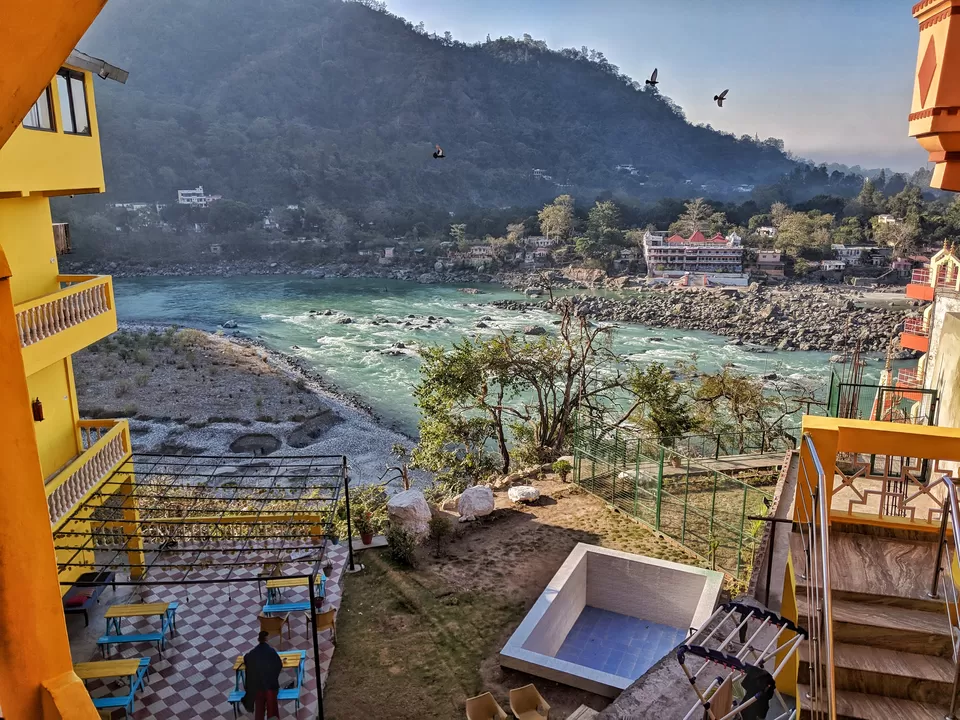 What To Do?
Seeing these images and reading words of those temples and holiness, you might have started to think Rishikesh as a sacred place to be visited in the late years of our lives. Hold that thought, because in addition to being a center for religious practices, Rishikesh also offers several adventure activities for those who always run high on adrenaline.
1 .River Rafting -
One of the best places to raft a floating boat for almost 22 Kms in the country. It sure is a test for your stamina, patience and consistency.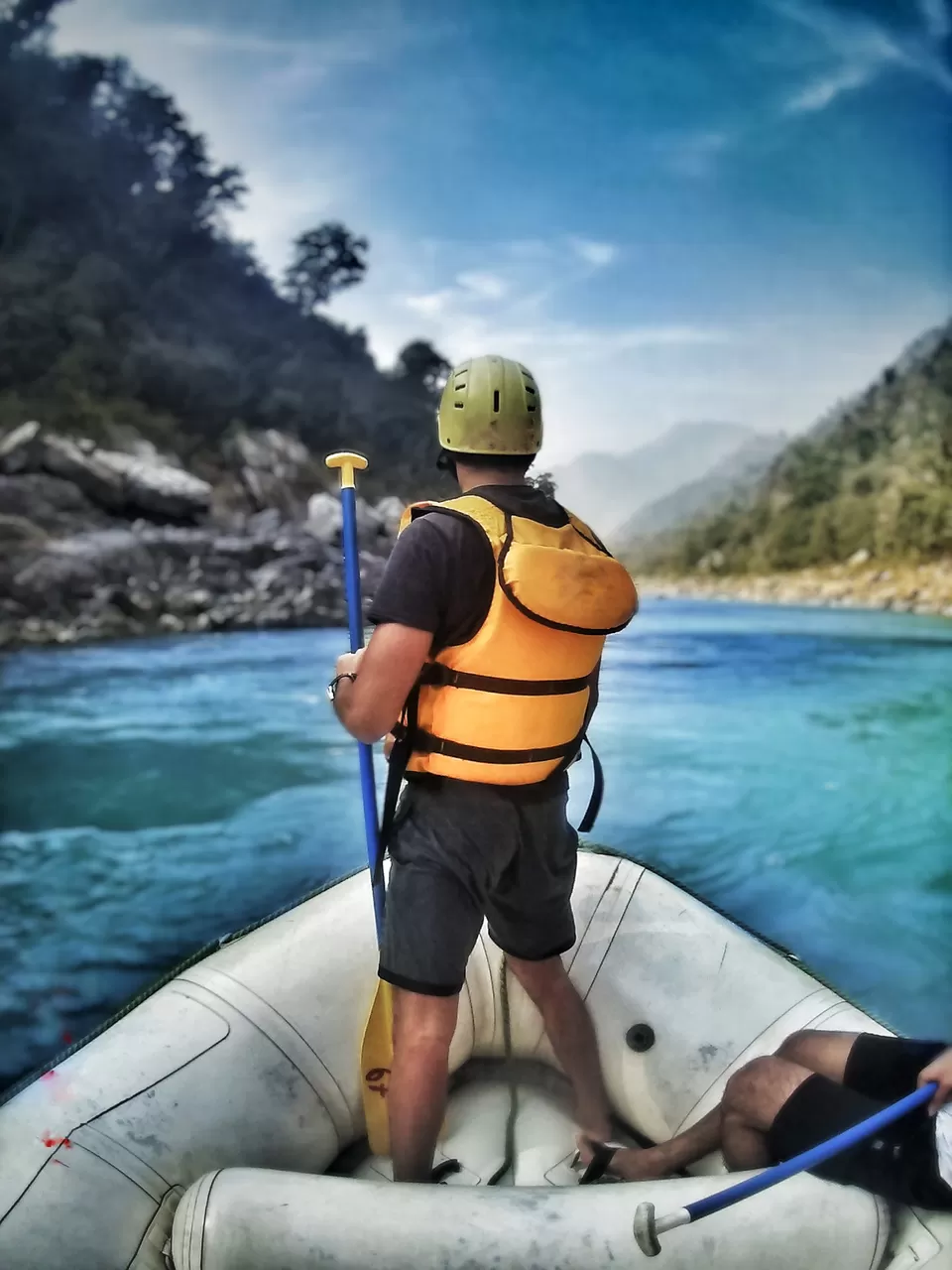 While its in operation throughout the year, the best time is November to February. The water will chill your bones but that is what makes it a must ;)
2. Cliff Jumping -
As you move forward on the raft, paddling your way through the rapids, you'll see many small and big cliffs along the river. You can experience the thrill of jumping off that rock for free just by asking your raft captain.
It might look easy from the clip above, but trust me, the number of people actually jumping from up there is far less than those who climb up with the intention of it.
3. Bungee Jumping -
Does the idea of jumping or should I say falling from a height of more than 270 feet right into the shallow water of a river excite you? It sure does. So do not miss the ultimate thrill Rishikesh has to offer. Go up to Jumpin Heights, get that elastic rope tied to your feet and just jump.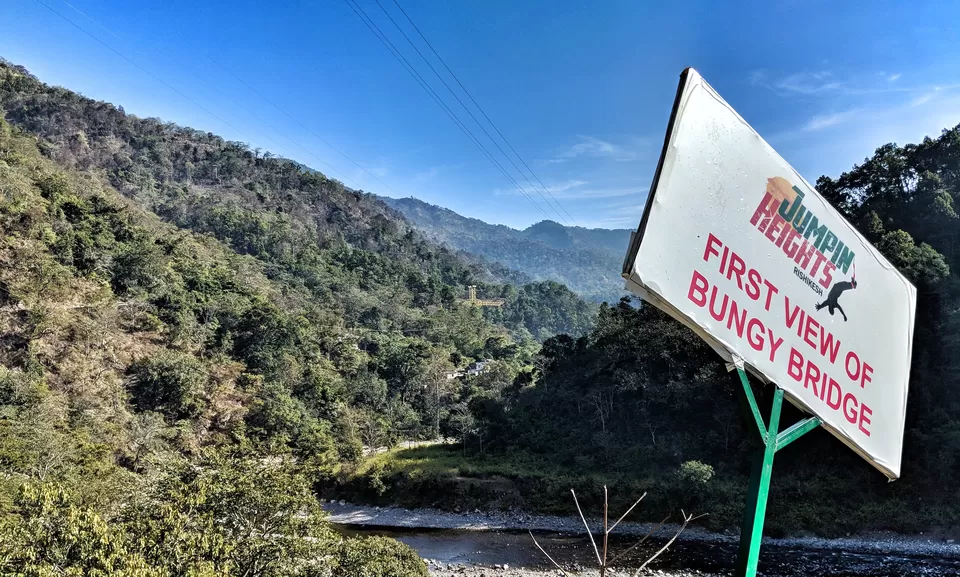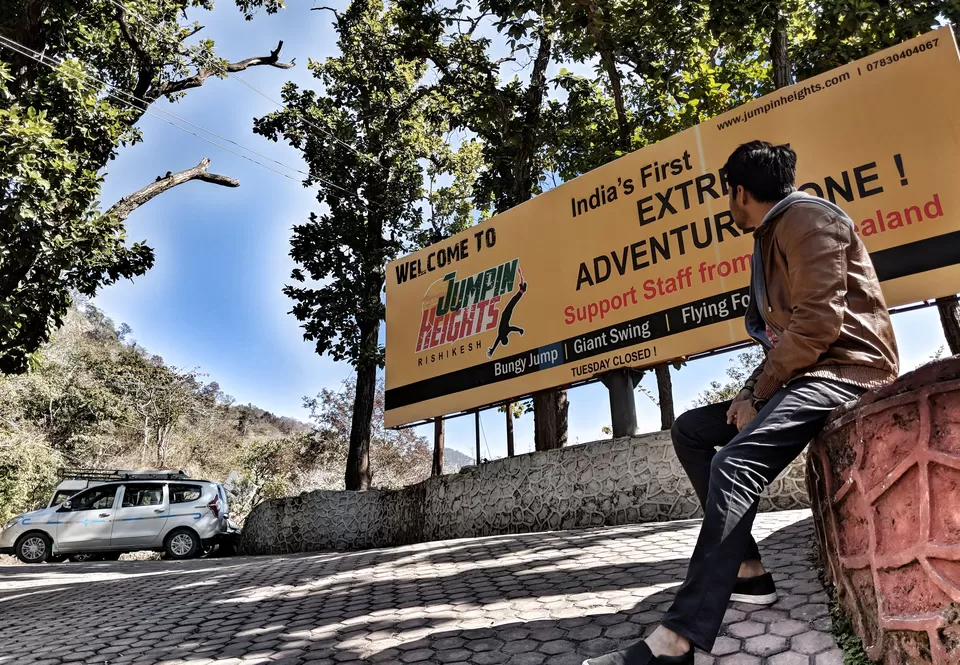 There are plenty more activities in Rishikesh one can go for, I am just listing a few here -
Kayaking
Flying Fox
Giant Swing
Rappelling
Paragliding
While Jumpin Heights offer the Flying Fox and Giant Swing, there are many local licence operators for the other activities.