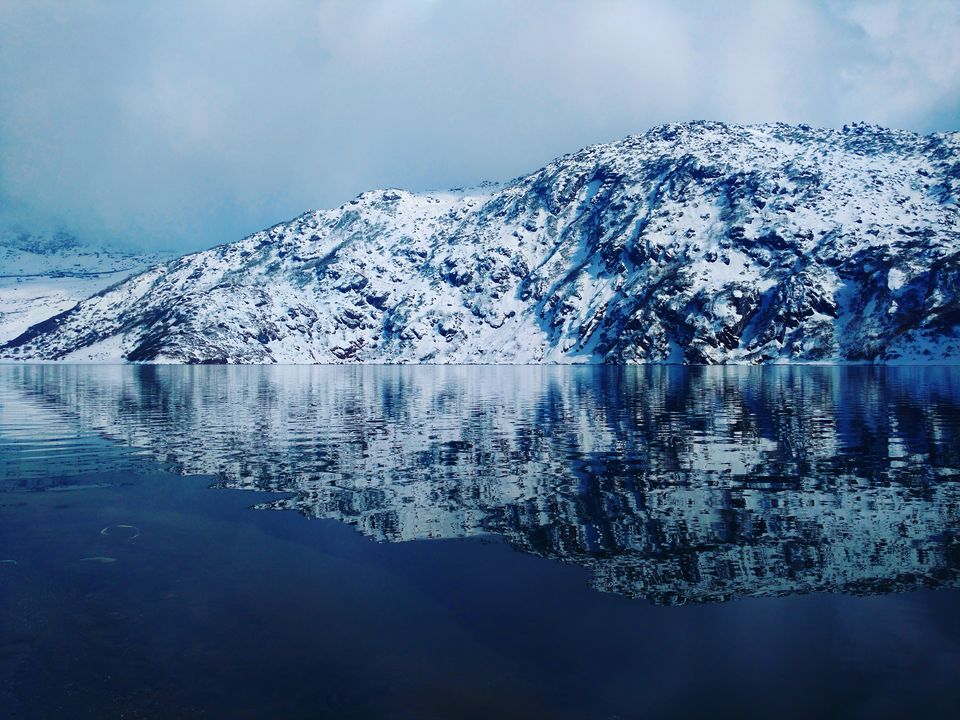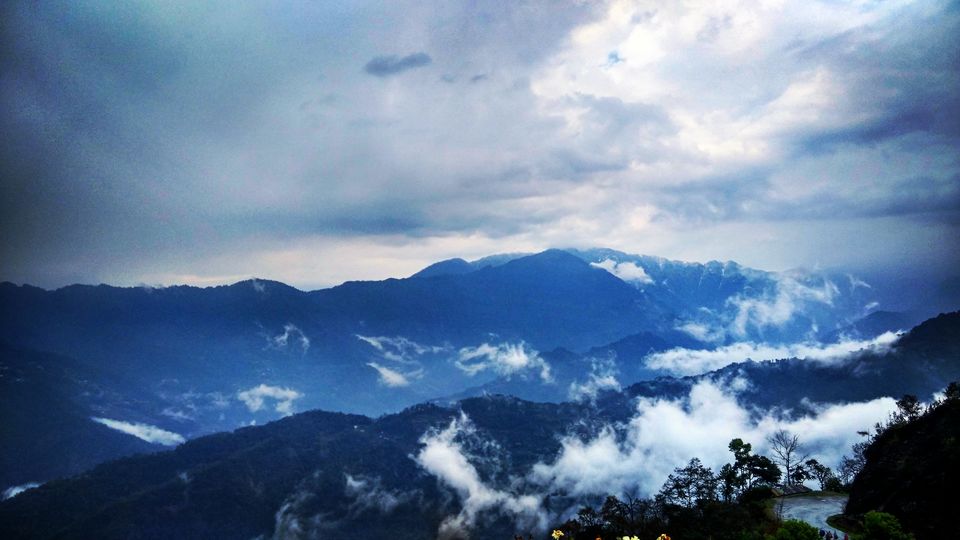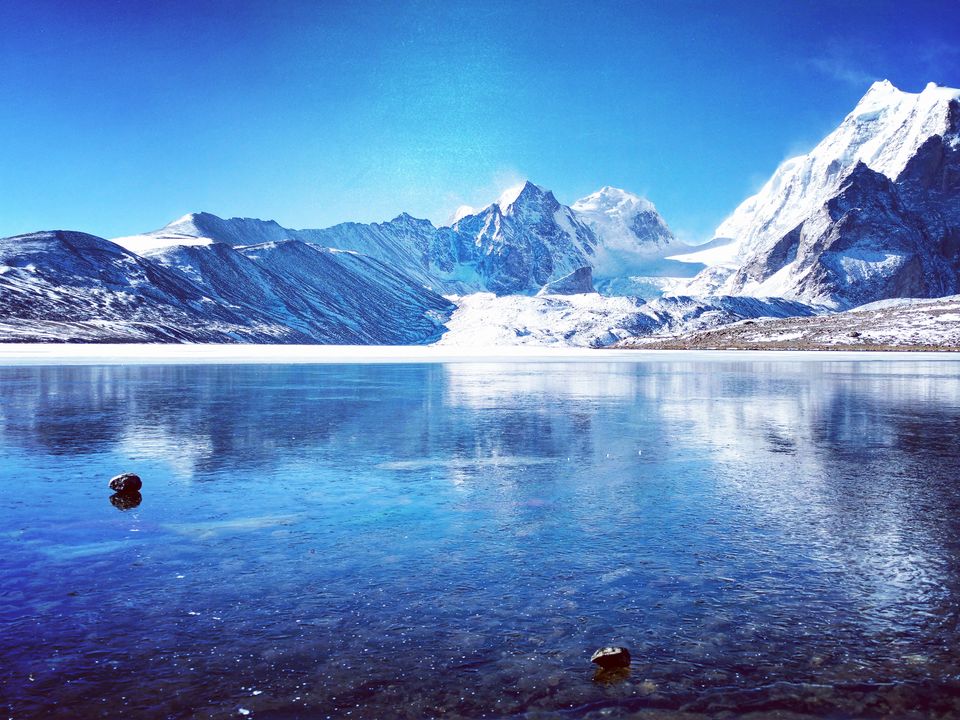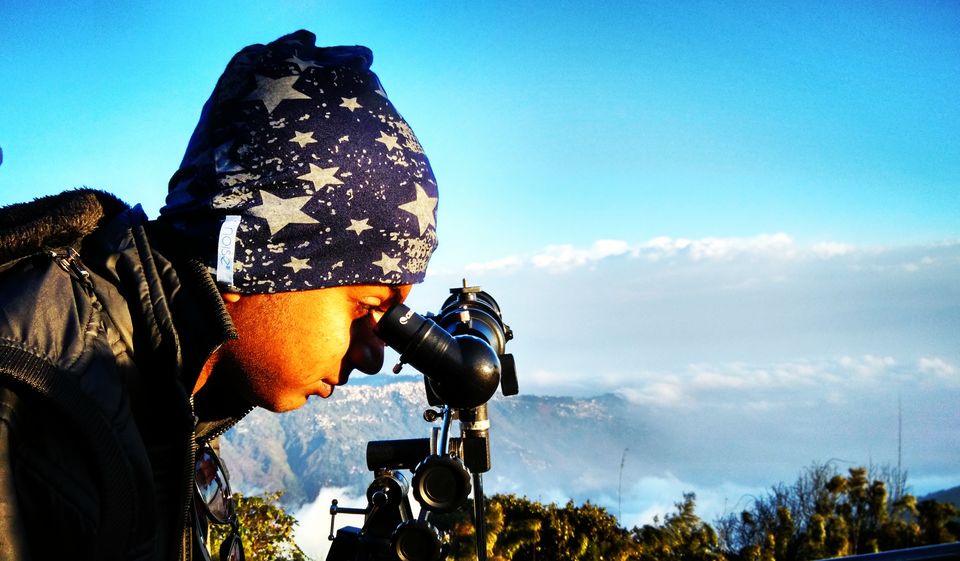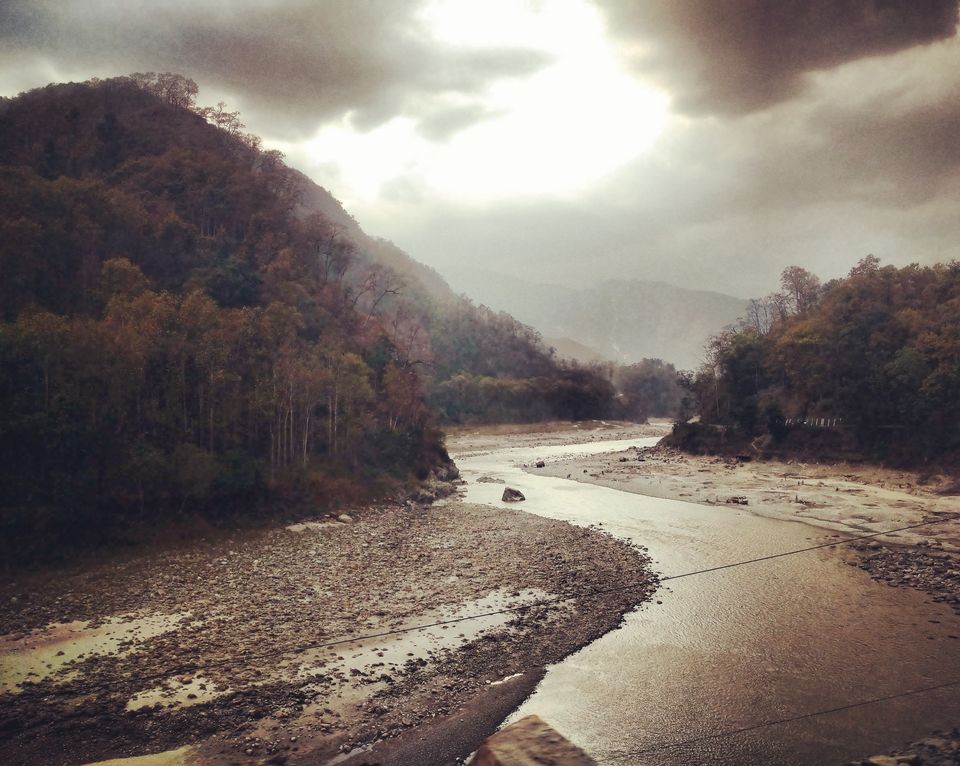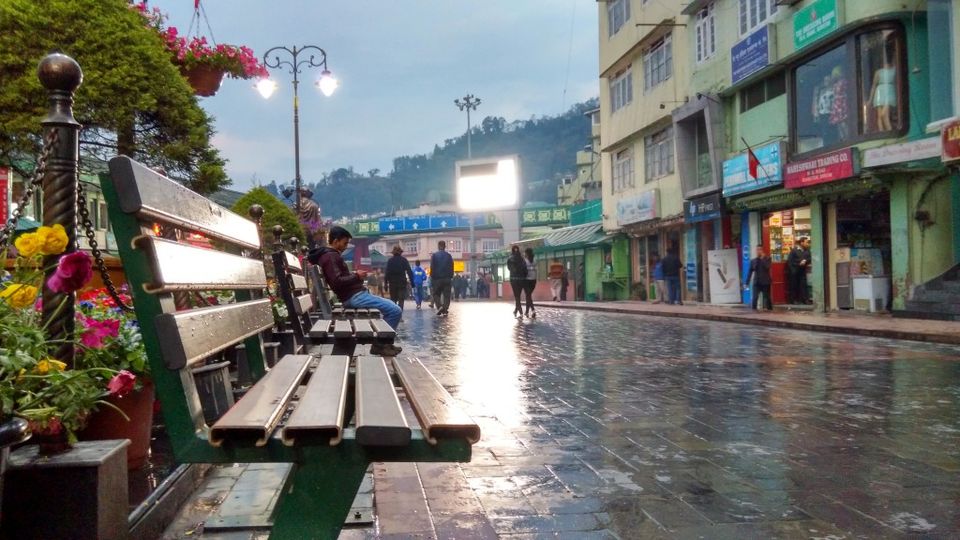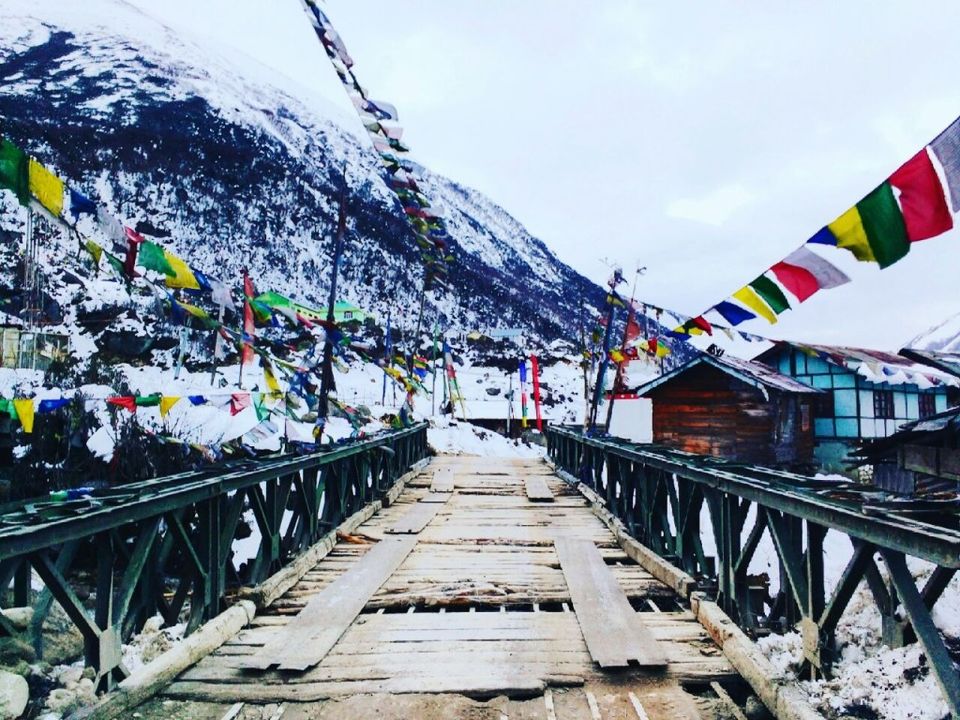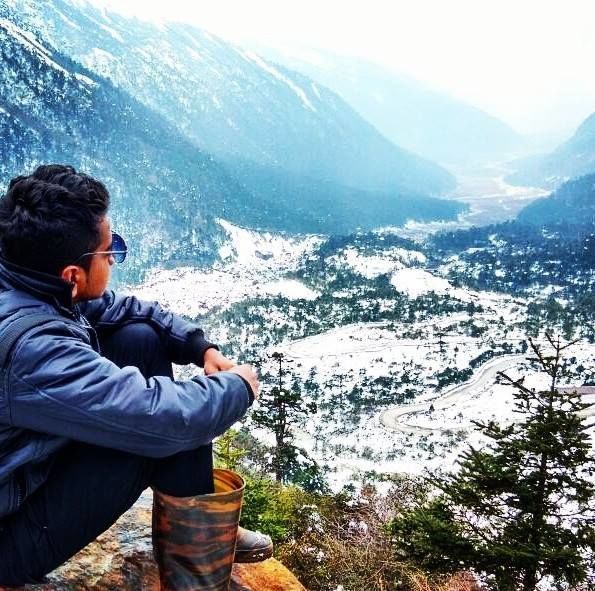 Briefing through how we did a 10 day trip for 20k in Sikkim
The land of unknown beauties...
After getting out of college and landing on white collar jobs, the first thing we did was to plan a trip.. One that would be different from the usual college trips, one that would stay close to our heart for quite a long time. And after all search and research, we ended up ourselves in Sikkim. The teeny tiny state that shoulders along with Nepal and Bhutan.
Even though Sikkim is the second smallest state, and the one with the least population, we couldn't cover everywhere. So please do a bit more of research, if you have enough time to explore during your visit to Sikkim. I would brief myself on how we did our trip, which was one week long, exclusively for Sikkim.
We started our selves from Bangalore, a group of six, in train. On the way to Sikkim, we did find a day each for Kolkata , toy train to Darjeeling and Darjeeling. So on the third day afternoon, we left Darjeeling, to Gangtok. It is a 3 hour drive , and the xylo cost Rs.2500/- for the journey.
We stayed in Hotel Green Retreat, which we booked using Makemytrip app. We stayed for 3 days, and it cost around 300 per head for 3 days.. The very next day, we did the 10point sightseeing in Gangtok. The hotel guys arranged us a maruti Eeco , where 6 off us could fit in for 1800/- for the vehicle. The places included Bhanjhakri waterfalls(50 per head), Ropeway (80 per head),monastery(10 per head and the ticket itself is a postcard :) ),handicrafts,flowershow, ganeshtok, Tashi view point and another small waterfall. After finishing all these, by around 4, we asked the driver to drop us off at M.g marg. M.g marg was indeed beautiful..
We spent time roaming around, and had food from 'Khan uncles' ,which is just 200m walk from the marg. Do pay a visit  to the hotel, if you are someone who loves Bollywood . Our hotel was 5km away from the marg, so we had to catch a cab for 150 to reach the hotel. I would suggest you to find a stay near m.g marg, there are a lot of stays around...
The next day , as we went for Nathula pass- Tsomgo lake- Baba Mandir.To get to Nathula, we have to get the permits the previous day itself. The hotel where you stay can arrange it for you if you give your identity card copy and 2 photographs. Also make sure that you don't plan Nathula on Mondays and Tuesdays as it remains closed. Then coming to the rate of the trip, you can choose between getting on a shared bolero with 10 people capacity or can book a xylo/bolero exclusively for you. We chose the former one, and it cost us 800 per head... The latter one as discussed with some drivers, cost around 6000- 7000.
We started off the journey from upper taxi stand at 9:30. On the way, we can rent gloves and snow boots for Rs.50/- per piece. By 12:30, we were at Nathula pass. The Indian soldiers greeted us warmly, and invited people to do handshakes with the Chinese soldiers on the other side of the fence. Yes, we made handshakes with China ;) . There is a tea shop there at the top . At 14600 feet, and freezing temperatures, that was one of the best tea I have ever had. There is a small hilly part there, where we can do snow gliding, just like how we do it in amusement parks. Also another interesting thing is, we can get certificates for our visit to Nathula. It costs Rs.60/- per head and no one would want to miss that.
As we were short in time, the driver skipped Baba Mandir. Do search about the history of Baba Mandir, it's quite a read. Next stop was on the way back, the Tsomgo lake. There you get to do yak rides over a hill, but we just hired a yak for 200 and took pictures sitting on top of it.It is such a calm creature. Also the Tsomgo offered a breathtaking view.
We returned back at around 3, had noodles from the shop where we hired the boots and left for Gangtok.Same routine again, M.g marg by 5, roam around, khan uncles at 8 and a cab back to the hotel.
The next day, Friday, was the day we were waiting for. As booked with khangri tours and travels, they picked us up from the hotel at 9.a.m. for the North Sikkim tour of 4 days and 3 nights. To explore north Sikkim, you have to go with an authorised tour operator recognised by the Sikkim government. If you want to go alone with your vehicle, it seems like you require 3 level of permits and some more other herculean tasks awaits you . Anyways, we booked the package off 4 days 3 nights for Rs.48000/- , which was 8000 per head. You can also try booking 3 days and 2 nights, and see all the places like Gurudongmar, Yumthang valley, Yumesangdong, Zero point etc.. But it might be a bit hectic. Regarding north Sikkim, I don't want to spoil the surprise.. So better I would keep mum...I would just provide a glance of it, as all you have to do is to travel along.. Everything from food, stay and sightseeing would be taken care off by them. Our tour guide cum driver, Agya Pampa, was an amazing person and explained everything that came around,from their culture,history,flora and fauna,winters,tribes etc... Just shoot every query that comes to your mind to your driver :) .
North Sikkim - day 1 - Travel from Gangtok to Lachen. 6 hours journey. You can take a pitstop at chungthang and enjoy the valley. Highly recommended , it's worth it. As that day there's nothing else apart from travelling.We were given a very good home stay and the food was great.
North sikkim- day 2 - Woke up at 4 and started off to Gurudongmar Lake. It's 65km from lachen, 3 hour journey. At halfway point, we had our breakfast at Thangu, at around 6. A lady cooked us noodles from a small hut there. We were all busy sitting near the fire. This was how it looked outside.
For Gurudongmar, we had 3 layer of topwears, a thermal, a shirt and a jacket. 2 layers of bottomwear - a thermal pant and a Jean. And 2 pair of woolen socks and normal shoes.After around 1 hour of journey from thangu, we reached Gurudongmar lake at around 8. The temperature was -10°c and altitude stood at 17800 feet. You can see the Tibetan pleateau on one side. I let the picture describe it all...
Don't run around there, just walk at normal pace ,as some might feel breathing issues.
We left the place and headed back to lachen. Had lunch from there, and headed to Lachung.There too we were given a homestay cum lodge.The food included non-veg/veg and was very good.
North Sikkim -day 3- Lachung to Zero point. On the way, you can hire snow boots and gloves at 40/piece. We couldn't reach zero point as the road was blocked with snow,we were 4km short. On the way back you can see Yumthang valley from Yumesangdong.
Then on the way back Yumthang.. They we had our first snow fall. We sat there for like 45 minutes. Then we were taken to a hot spring, but it was coming out of a pipe and a house like structure was built around it. But it had the familiar hydrogen sulphide smell. By 3 we reached back to the hotel, had lunch and completed the day playing poker.
North Sikkim - day 4- As in day 1, it's just travelling back to Gangtok. Play all the amazing songs you have , and dance and sing to the mood. That's all that you can do. We completed our full payment on the way, as initially we had given Rs.10000/- as advance,Rs.20000/- at the start of the trip and settled the remaining 18 on the go. Reached Gangtok by 2, and we gifted our guide a selfie stick :) .
The next day was a buffer day, as we had kept it. so that we won't miss the flight back to Bangalore even if some road blocks or land slides happen. Not trying to scare you, just saying :D . We bought postcards from a book shop there, and send it to all the loved ones from Gangtok post office. The cards would cost mere Rs.15/- or Rs.10/- and the stamps at Rs.5/- for domestic and Rs.15/- as per international regions. Roam around in all market, explore local cuisines, have the local beverage 'Chang '... And feel the pulse of the city. This time we stayed at Hotel Marigold nearby m.g marg at around Rs.400/- per head for 2 nights. The rooms were a bit oldish but adjustable.
The last came by and we took a xylo, to Bagdogra airport from Gangtok. It cost us Rs.2800/- for the vehicle. So that's it. Kudos. Have an amazing trip ;).
P.s - self care - Get a good pair of thermals, as you will be wearing it all the time in North Sikkim. Also Lipbalms can come in handy. Something good to cover your ears, like some woolen caps. If you are back packing don't carry a lot of clothes just 3 pairs would do. But try carrying a lot of inners. Blankets and heater facilities will be available in most of the hotels.
P.s - Other interesting places - For the extremists, a lot of treks are there in Sikkim. The one to Kanchenjunga base camp is famous and it's a 9/12 day trek. Also pristine villages too exist , as in Pelling, Kalimpong,Boro,Warsi etc.. Zuluk is another place. There's nothing that Google won't know. So better ask him or experienced ones out there in the web. :)
Robin.
Original Content - http://www.robz.in/sikkim/