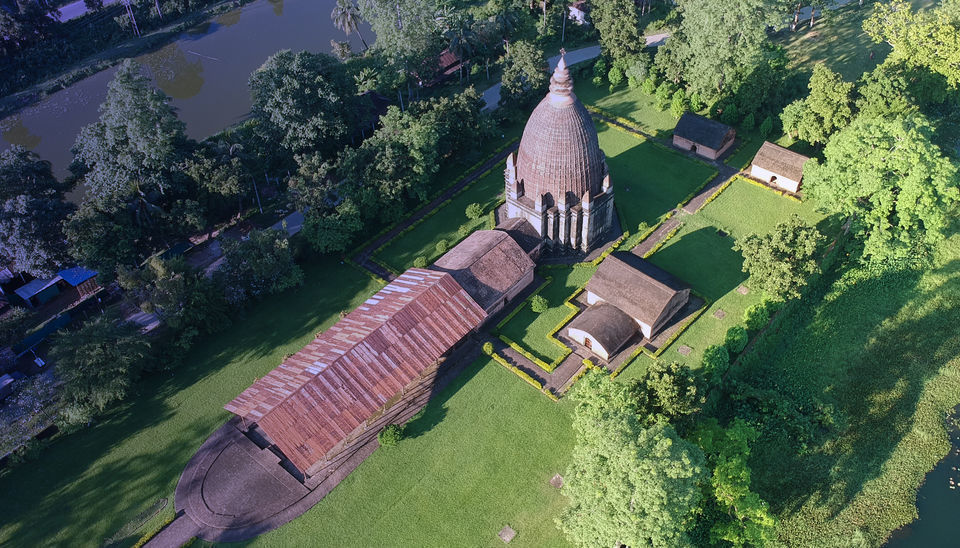 A small city in Assam yet so historical significance ,like the capital of India ,Delhi , the city of Assam , Sivasagar or earlier known as Sibsagar (Rongpur in Ancient times) contains many archaeological proof of the great Ahom Rulers who ruled over the Assam region for more than 600 years ago .
At now in its present state most of the monuments are still standing in the mighty gait bygone lot of earthquakes natural calamities but the structures are so magnificent to visit and reflects the Royal signature of the Ahoms .
Ranghar a amphitheater built two storey was used as gallery by the Kings to watch bullfights and other sports . Shivadol holds a specific significance of being the highest temple in Asia with a golden tip Trishul on its top .Many more temple are in the same campus which can be visited namely Bishnudol , Shani Mandir .
The whole city is well connected with roads and can be easily reached from the nearby airports in Jorhat and Dibrugarh within a hour or two .
The oil township of ONGC is also situated in the heart of the town giving the diversity all cultural and religious beliefs following folks present and living with the harmony .
Festivals like Bihu ,Durga Puja , Makkar Sakranti , Baishakhi , Dol Yatra , all kinds are celebrated .
Few distinctive pictures i am uploading now as for the detailed view of the city .
Kindly visit my youtube channel named UnexploredNortheast many videos have been compiled with the popular hotspots of the city present .