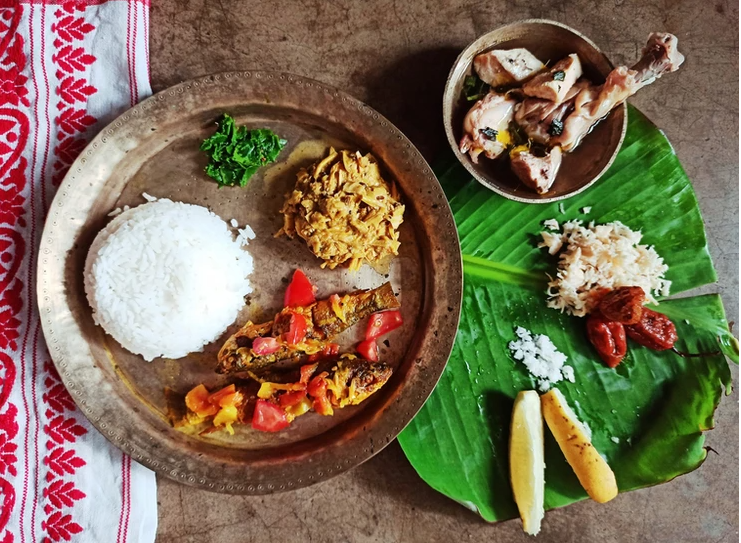 The taste of North East India is unique and unlike any other part of the country. And Assam is a true representation of this peculiar yet mouth watering flavor. The local cuisine of Assam is a must try for any travel enthusiast with an affinity for tangy, spicy and sweet as this is what Assamese food is made of. A food journey through Assam will take you down the path of aromatic spices, delicacies such as snails and silkworms, fermented foods and sweet dishes. Here is a list of the top 10 local dishes that are a must try on a trip to Assam.
1) Khar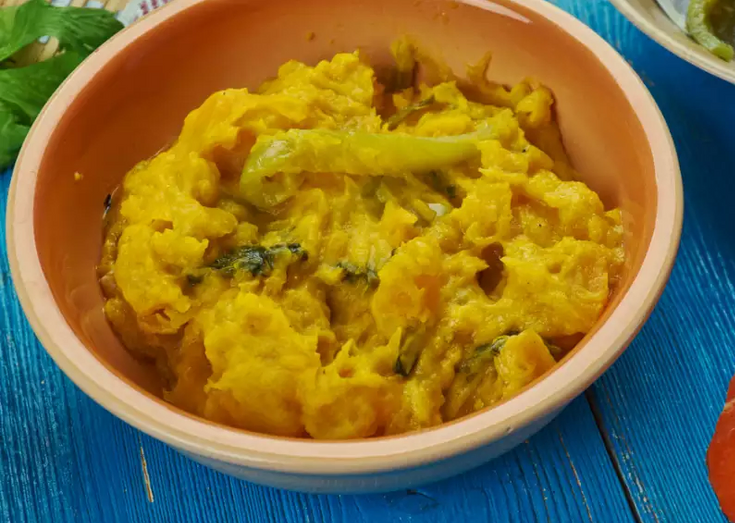 An extremely unusual and peculiar dish, khar is an Assamese delicacy. Khar stands for both, a name of a dish as well as that of the ingredient. Obtained from filtering the liquid from a solution of water and sun dried, charred banana peels, the flavorful and alkaline taste of the khar liquid is what imparts the uniqueness to this dish. This khar liquid is then used to cook vegetables, pulses, meat or fish. The dish is a probiotic due to its method of preparation and is believed to have been invented as a cost effective method of preservation in the yesteryear. However, till today khar is a very famous and unique Assamese dish. Hence, on a visit to Assam, khar is a must try if you have a passion for tasting and enjoying different cuisines.
2) Polu (Silkworms)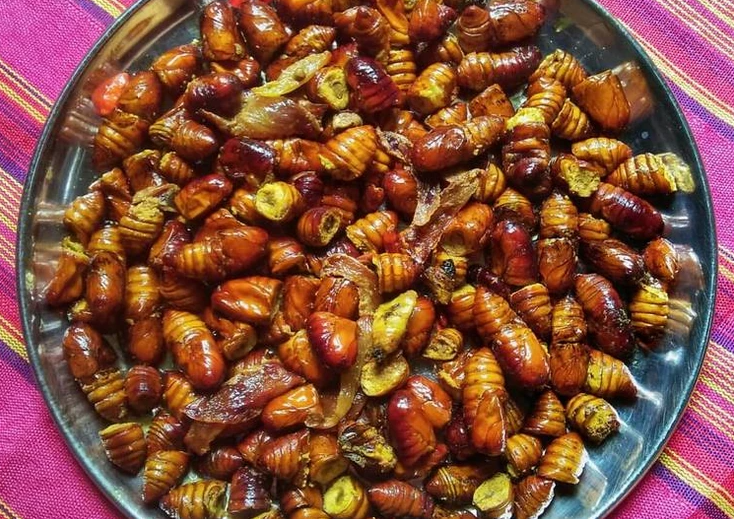 Love a bit of crunch in your diet? Well, in that case this exotic dish is the right one for you. Often described as crunchy on the outside and soft and moist on the inside, stir fried silkworms are truly an Assamese delicacy. Some of you must have freaked out by the idea of people consuming silkworms, however, in Assam silkworms are a cultural favourite. Don't worry though, you won't be consuming the fabric silk, this dish is prepared from the cocoons of the silk worm once the silk has been extracted. If you are looking for adventure and aren't so frail in your food choices, this stir fried spicy dish is a must try.
3) Doi-Chira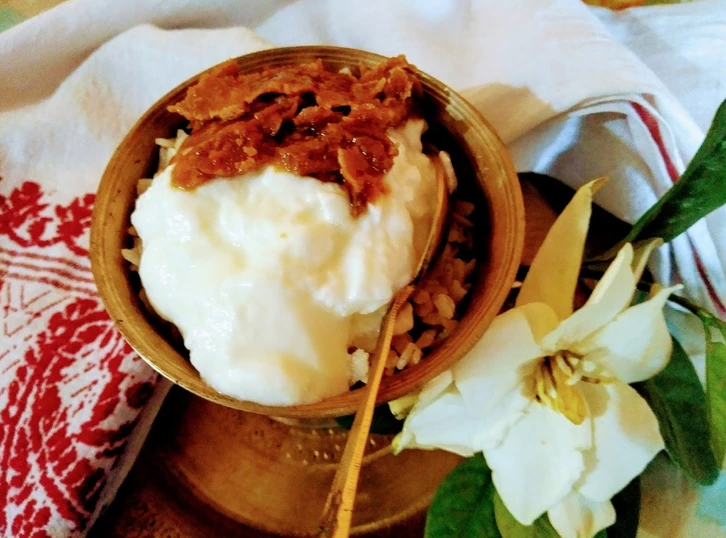 While the rest of the country of India uses flattened rice to make the breakfast staple poha, in Assam they do it differently. Less on the savory side, doi-chira is a breakfast preparation that includes a mix of flattened rice with curd and cream and some jaggery for sweetness. Definitely a must try if you are looking for something subtle yet delicious.
4) Duck Meat Curry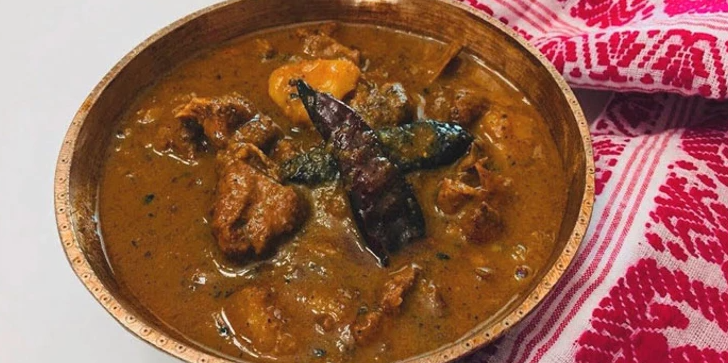 What pasta is to Italy, duck meat is to Assam. A very famous and well enjoyed ingredient, duck meat, is used in the preparation of various curries with different flavors and textures. Duck meat is also stir fried and tossed in certain other preparations, however, the curry preparations triumph over the others. The most commonly consumed duck meat curry is that with ash gourd while some may also prefer pumpkin or lentils. Irrespective of the type of curry, all duck meat preparations in Assam are finger licking good and are a must try if you fancy duck meat.
5) Masor Tenga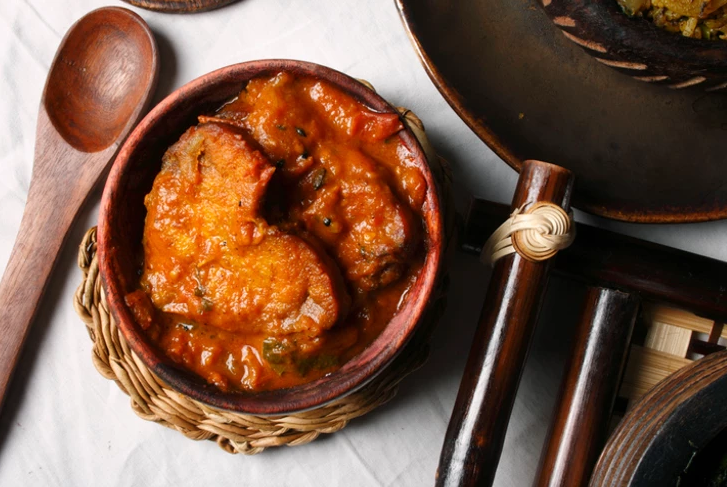 A dish that brings nostalgia to any Assamese person when spoken about is none other than the masor tenga. While some may look to ice cream as a comfort food, Assamese households believe that they find their comfort in this fish preparation. Tenga is an Assamese word that means sour, and rightly so the main ingredients of the masor tenga are sun dried tomatoes, lemon, mangosteen and raw mangoes. Overall the masor tenga is a slightly spicy and tangy fish curry enjoyed by the whole of Assam and even those frequently visiting tourists.
6) Pitika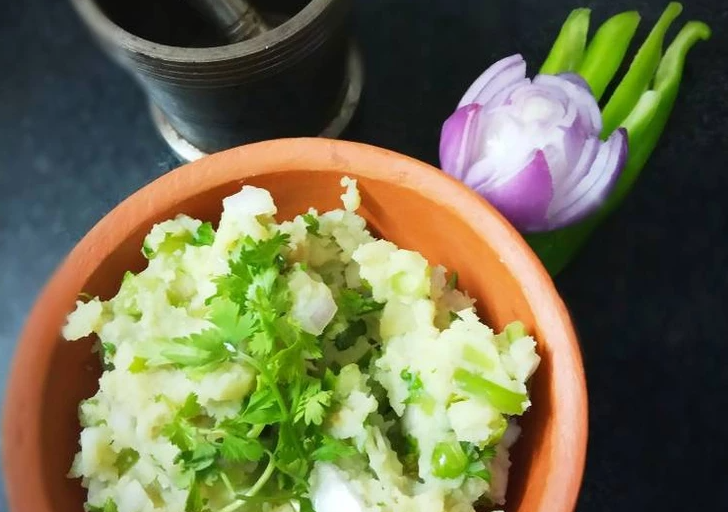 Simplicity in all forms including flavour, pitika is another Assamese household name. This dish extracts flavours from some of the most basic ingredients such as onions, coriander, chillies, ginger and oil that are mixed with the main substrate which is either a fish mix or grilled/boiled vegetables. Generally served with rice, this dish is something even a kid from Assam can prepare but is power packed with flavor.
7) Paro Mangxo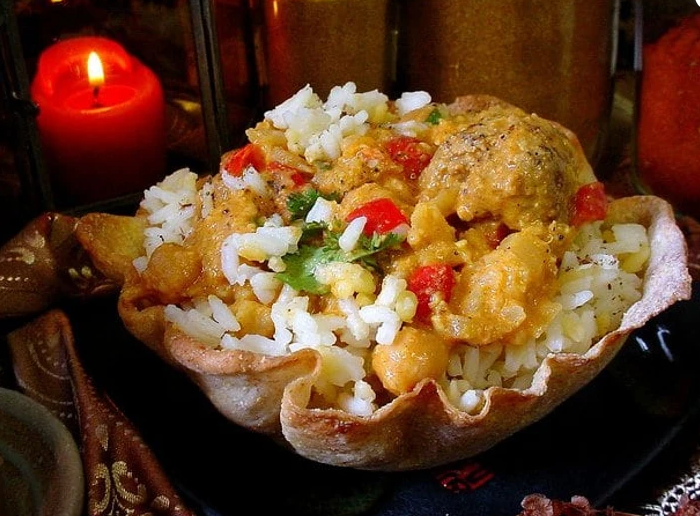 One of the only states in India that serves this banned delicacy is Assam. Paro mangxo is a pigeon meat curry preparation that is best served with rice or roti. Generally consumed during the winters for additional warmth and comfort, this dish is a spicy yet soothing preparation made from peppercorns and the banana flower. For all those up for trying an exotic preparation like this, you will not be disappointed.
8) Pani Hamuka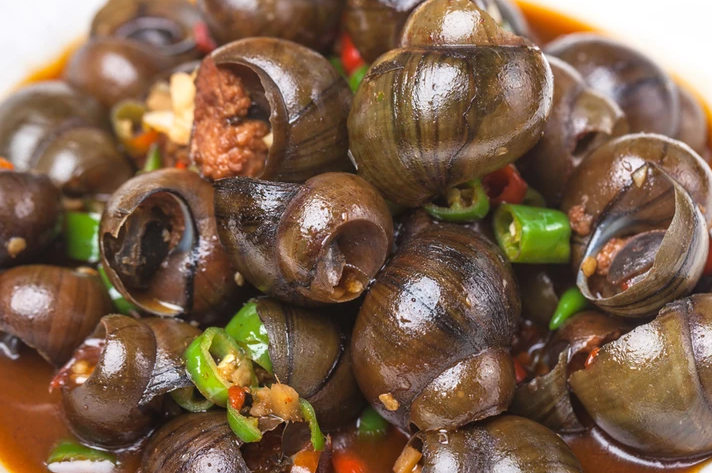 Water snails is exactly what Pani hamuka translates to. If you thought eating silkworms and pigeon meat was already a bit too much, get ready to upgrade those taste buds to the delicious flavor of fresh water snails. The best part about eating this delicacy is that you have to suck the meat out of the snails to indulge in the traditional flavors. The snails are usually boiled in a preparation that includes potatoes and pumpkins for additional flavor.
9) Pitha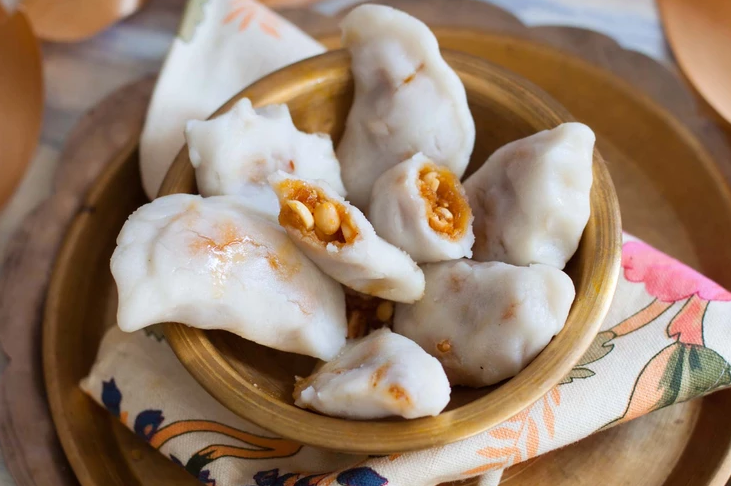 A recipe that has been passed down from generations, savory or sweet pithas are a preparation that requires skill and your grandma's secret recipe to prepare. Steamed or fried this breakfast or chai time snack is a must try if you have a sweet tooth.
10) Komolar Kheer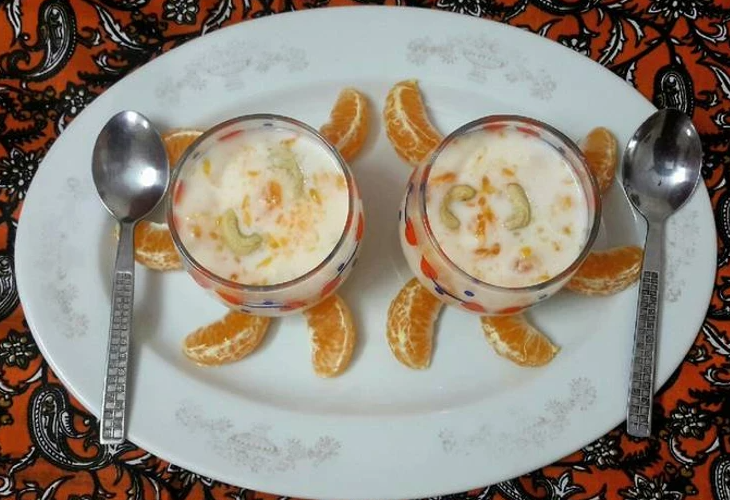 Sugar and milk are the base for any perfect dessert and the komolar kheer from Assam is undoubtedly as perfect as any dessert can get. It tastes a bit different from a regular kheer due to the orange flavor imparted from the orange pulp, but is non the less delicious. Usually almonds and cashews are also added to this delicacy for better texture and flavor.
Don't forget to follow me on Instagram and subscribe to my YouTube channel to explore the world through my eyes!