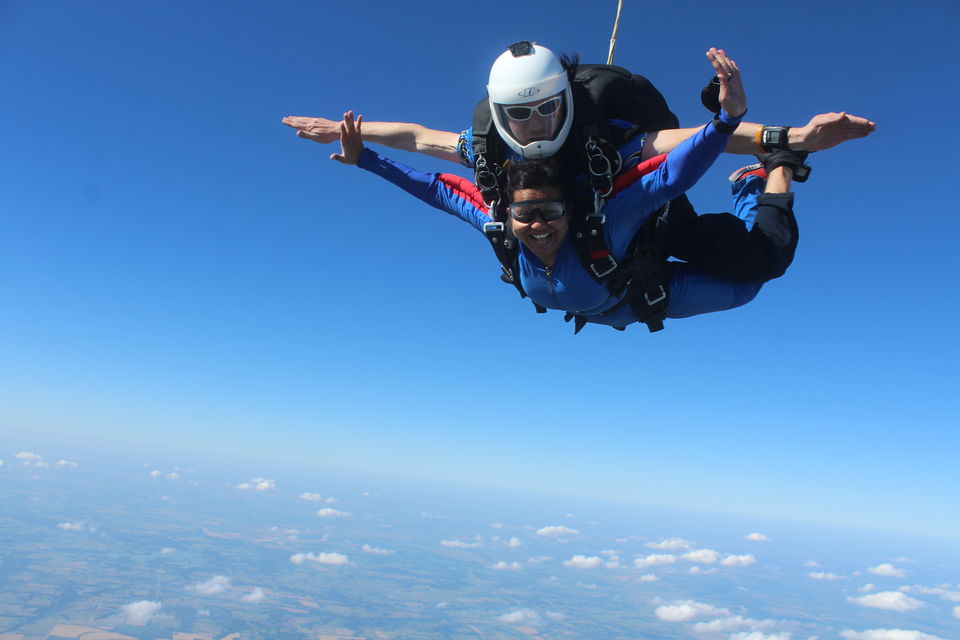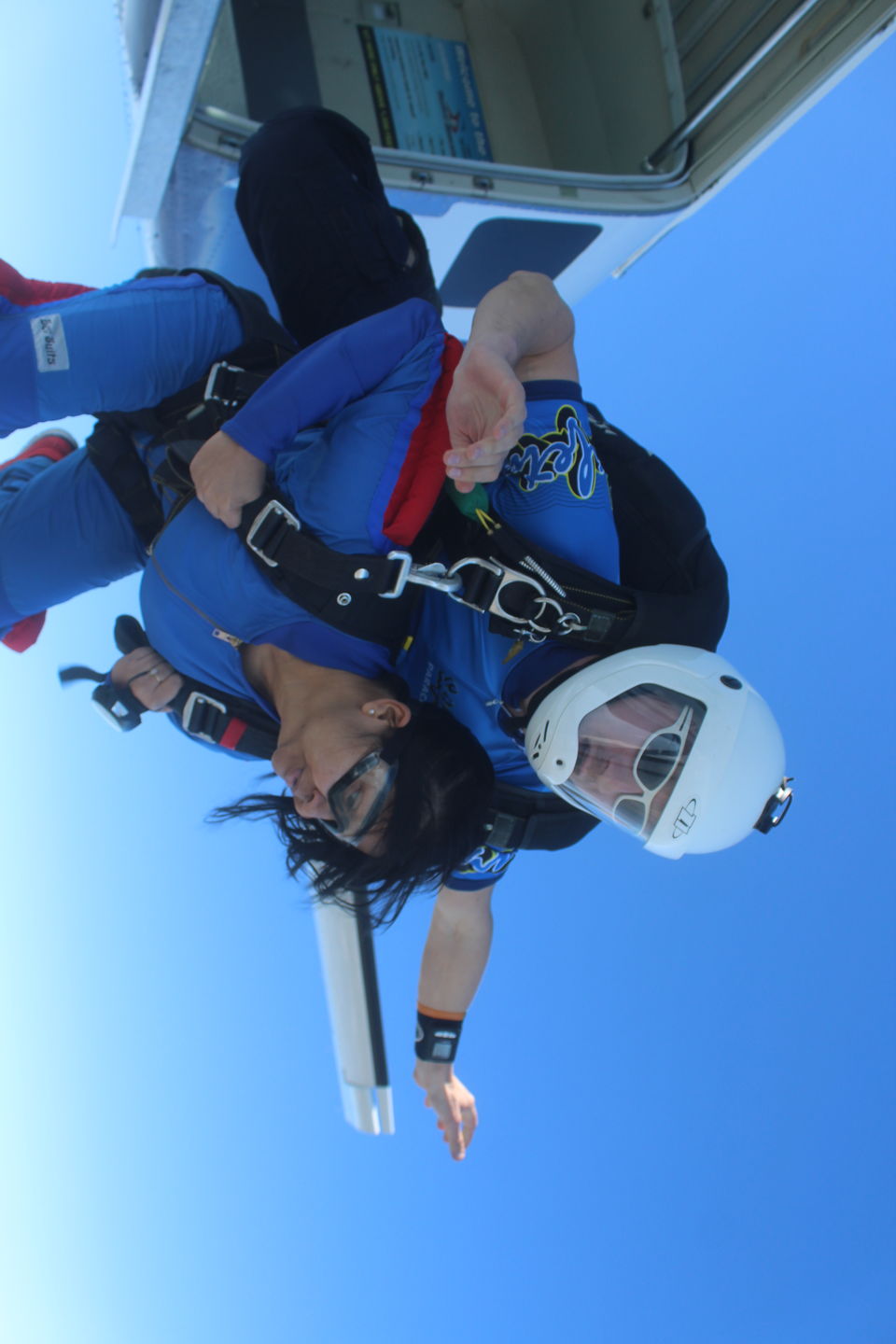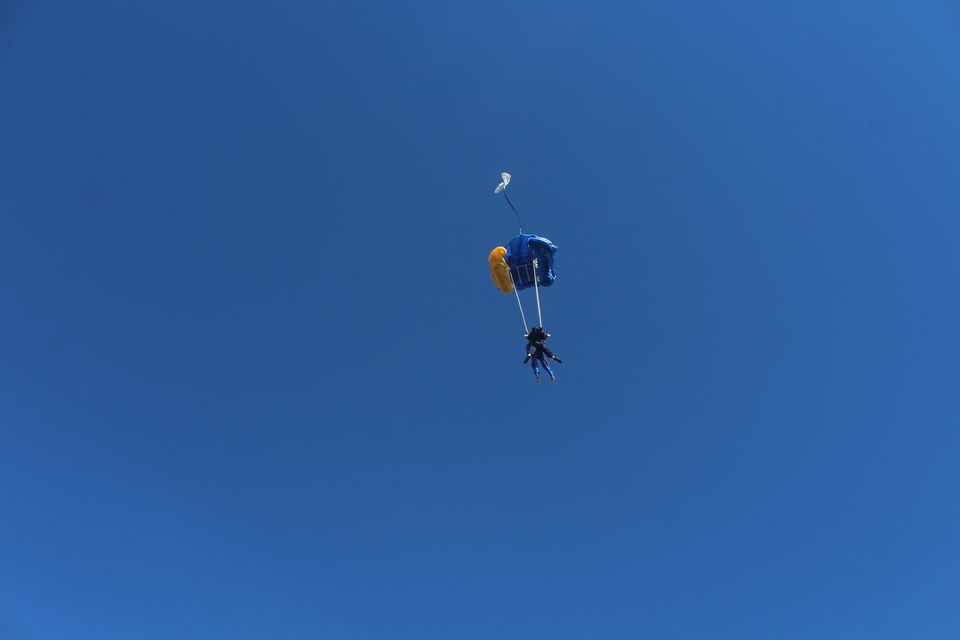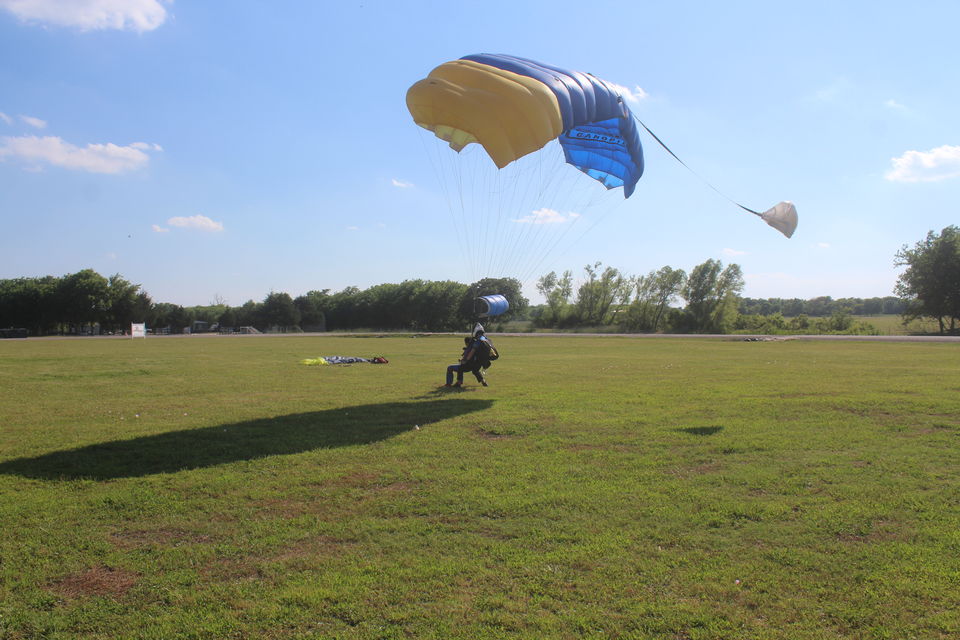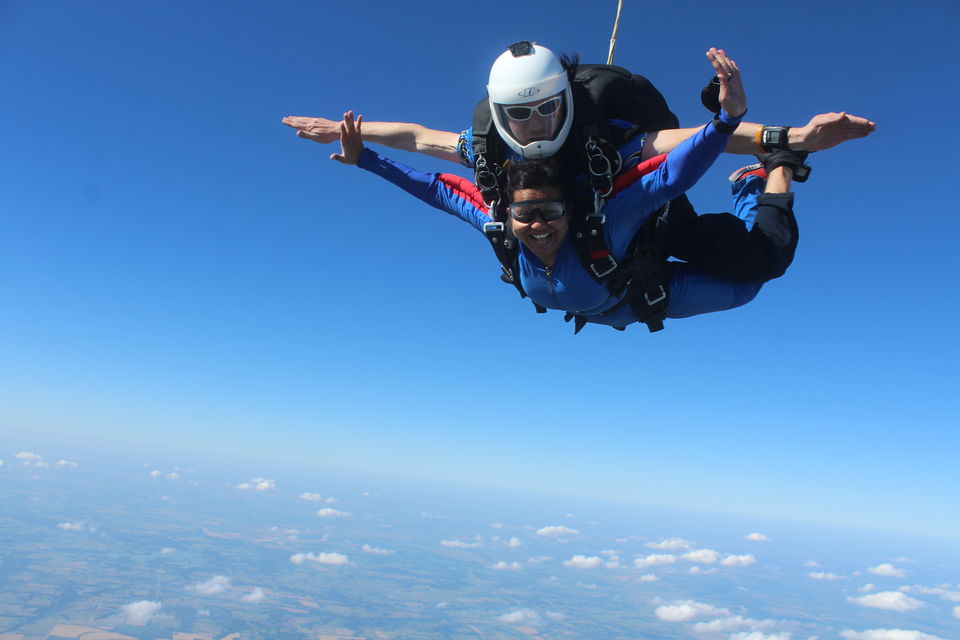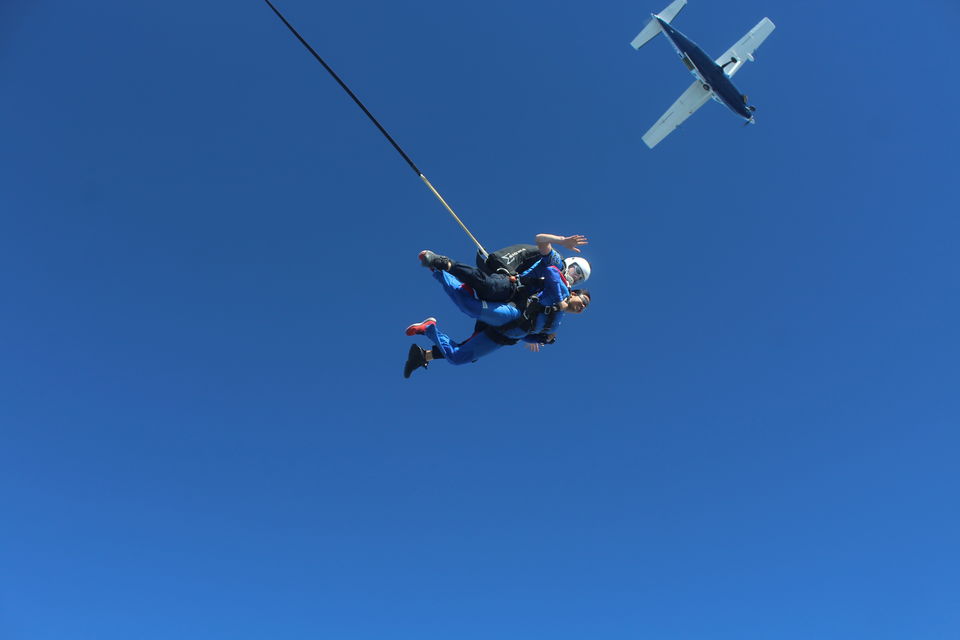 I don't go for rides in any amusement park but Skydiving was in my bucket list from so long. I always wanted to experience the feeling of being at the edge of the open door of the Plane. I always wanted to know how it feels when you are falling like a star from the sky, of course without killing yourself.
This year one my friend thought of gifting him a Skydive experience as a birthday gift to himself. He asked us and a group get ready to follow him. He planned the day and booked slots for us. From that day some of us started watching videos in you tube related to Skydiving experience and whenever I see people jumping from so high, my heartbeat too jump with the same pace. "Oh God, how I am going to do this," every time I thought of this. I was pretty sure that I wanted to do this, but I was scared what if I won't be able to jump, what if that time I will say no I don't want to this.
Every time it get delayed due to weather issue or some other reasons, and when the day came when we really have to do it, I actually came out of the fear of thinking about Skydive. Now it's like alright let's see what this experience is going to offer me.
On 14th May 2017 finally we were all ready for the Tandem Skydiving. We reached the place at time as we have a slot booking at 11:00. We got our waiver form and with all those discussions that we need Video and what music we want in our video, we excitedly signed the form. Yeah!!!! we are ready for it.
They took us for one introduction section where they told us all the details about our dive. How high it was, when to open your Parachute, what should be your position, how to do safe landing. However one thing I came to know that whether you do anything or not, you are coming safe.
And after that session, wait for our turn started. It was a busy day for them and we waited very long, I mean very very long for our turn. In starting we were pretty excited in taking pictures and looking expression of people who were coming after completing their dive, but as the time passes we were getting bored. Finally, at 3:00PM our group names pop up in the screen, Yeeee, Now it's our turn. In our group there was a couple with their 6 months old daughter, so we made two groups. I really love their spirit, having a little baby is never an excuse if you really have to enjoy, you just have to support each other. And that little girl, she is unbelievable cute and sweet, I must say she is more supporting.
We get ready with our suits and goggles and met our Instructor, mine was really cool, Dennis was like we will jump and you will enjoy, don't worry you will come safely. Seriously I was not scared and I was thinking when I am going to get that scary feeling, maybe when they will open the door in the sky. Whooo!! we are all set to go. We headed towards the plane waiting for us with our instructor and photographer. And we started going up and up.
Suddenly door opened and people starting falling down. Dennis tied me tightly to himself, and here we go. Head up, stand at the edge and jump. The next moment I was in the air, for few seconds I was falling like I don't know what, it feels like what the hell is going on, after 2-3 seconds we got stable and I started smiling in front of my camera. Yohooo!!!!!! I am in the air falling freely. I shouted so loud. I don't know how people manage to make hearts and wave hand, I was not able to move my hand, Nick my photographer took some photos of me until I pulled my Parachute chord at 6000 ft, free fall ended and we started floating slowly towards the ground, Oh god my body finally came to a little rest, Now winds was not hitting my cheeks so hardly, I rested and Dennis taught me how to make turns, how to land. This was also amazing, slowly we were coming down. Everything seems peaceful. I was looking to the vast green land everywhere. Finally, Dennis showed me the place where we have to land, I lifted my legs high and we landed safely, all bones in the right place. Though I was not able to stand so I sat there for a little while and then Dennis helped me stand.
Our whole group shouted, "Yes we did it!!!!!". We were happy and telling each other our stories, sharing our experiences. . After coming home, we watched each other videos and laughed on our face expressions. Taking videos and photos was no doubt a right decision. It was an amazing experience.
Go for it, there is nothing to worry about, they take all safety measures so you are definitely coming safe to land.
Happy Skydiving!!!!