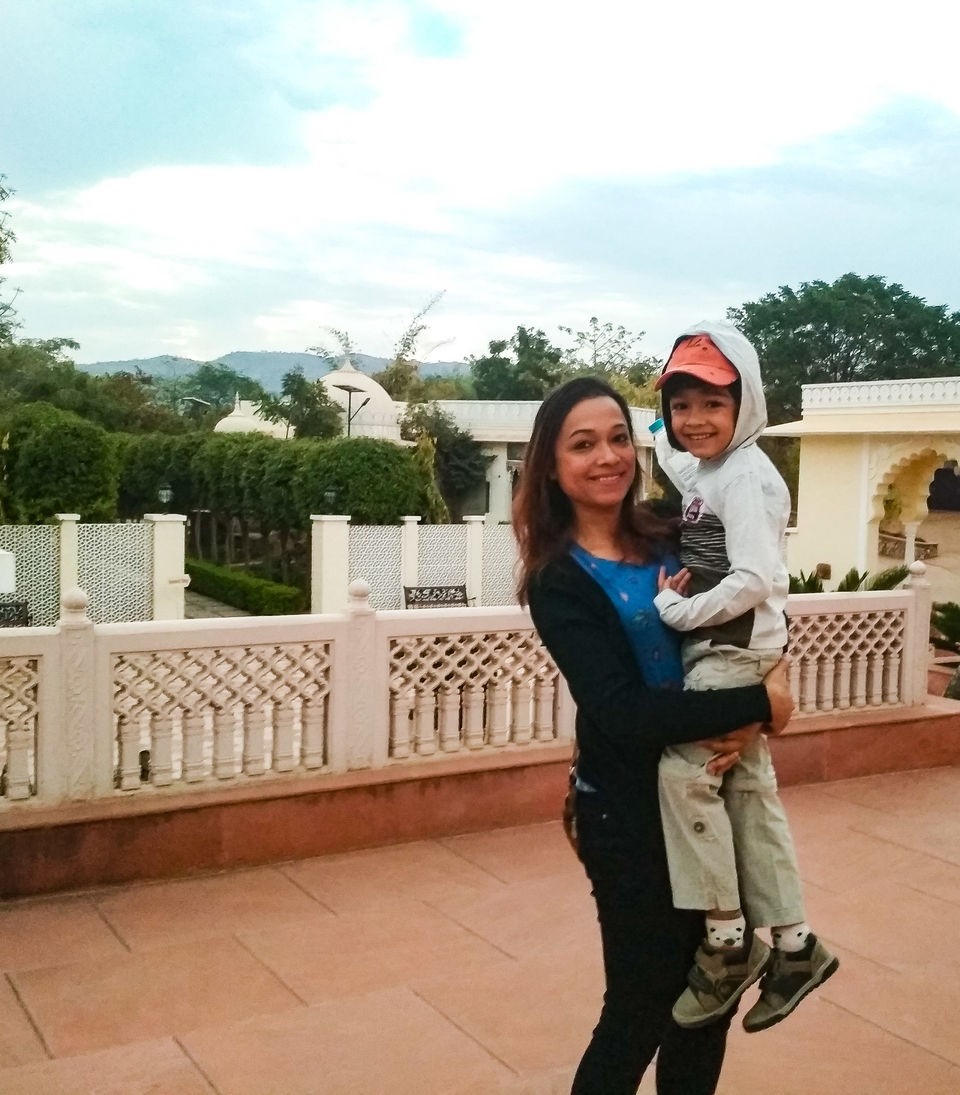 When parenting becomes the 'new normal' for you, it is time to raise the adventure to the next level - try travelling solo with your child!
No, it isn't scary. I know that the mere thought of it stresses you out but in my experience, it is one of the most beautiful things I have done with my son.
If you have traveled solo earlier in life and miss the escapades, you should totally do it with your kid. But this time, be extra prepared.
Before my first attempt, I pondered over the idea for a long time. I was prepared with all the bookings, packing and emergency contacts but I was unrelentingly anxious. My son was ecstatic, no doubt!
Then I figured, that the key is to believe in the adventurer in yourself and just take the leap, as this is nothing but a new adventure for both of you.
Here are my tips for all solo parent travelers on how to turn it into a trip of a lifetime:
1. Choosing the Place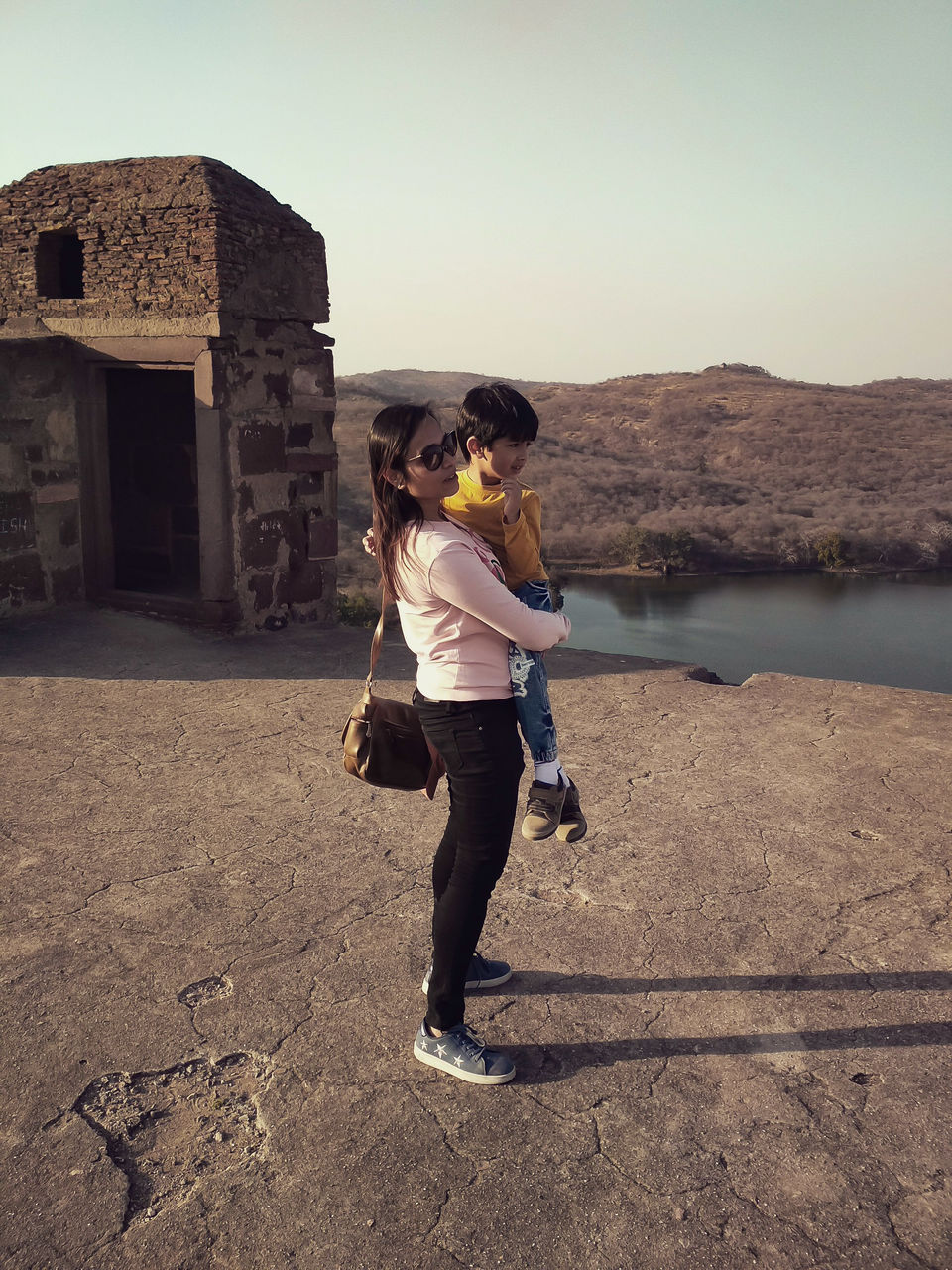 The explorer spirit of yours wants to go down the unbeaten path and indulge in something adventurous, but in a parenting career there are no easy choices. You need to choose a place which is moderately adventurous (if you seek any), has good child-friendly hotels or safe home-stays and presents ample opportunities of unique experiences for both of you
2. Mode of Travel
By Road
Long trips with a child can get stressful. If you are a first-timer, keep it short. A couple of hours of drive is enough to make a small child restless. Try to keep him engaged with his favorite toys or music. If you must take a long road trip, keep a list of possible stopovers handy (for emergencies) and take lots of breaks to let the child stretch and run around. My son usually sleeps through car journeys and enjoys himself on the road. If your child behaves the same way, your luck is in place!
By Air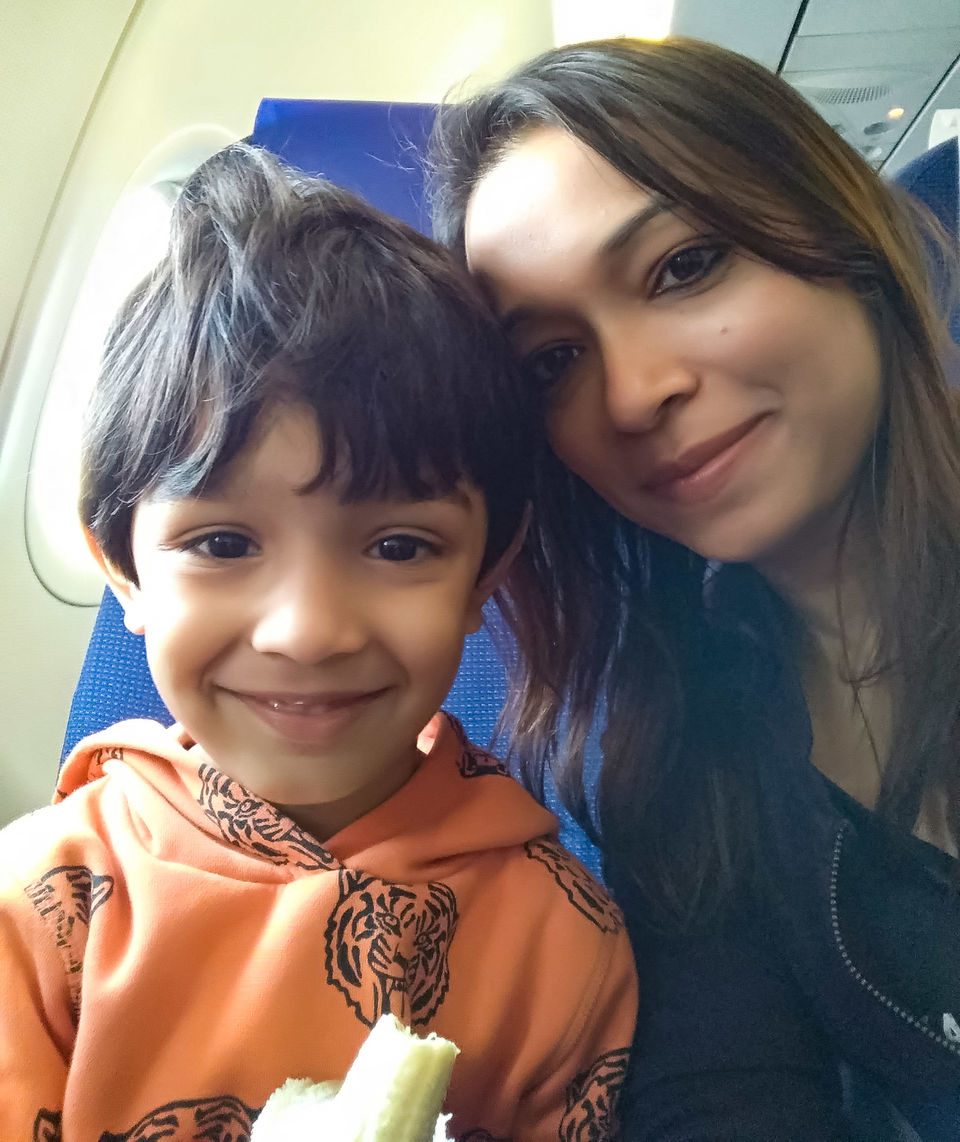 Not many people would agree, but flying is the best way for solo parent travel. For the simple reason that it drastically reduces the travel time, I prefer to fly wherever I can. Do not forget to pack lots of sketch books, colors, story books, a cuddly or other favorite things of your child to help him survive the boredom of flights. Book his meals in advance, book a front row-window seat if possible, talk to him about the destination and flight. Keeping him engaged is the key.
By Train
In my experience, it is the most difficult way for solo parent travel. Trains have a lot of space to run around, it is difficult to keep a tab on kids all the time during long journeys.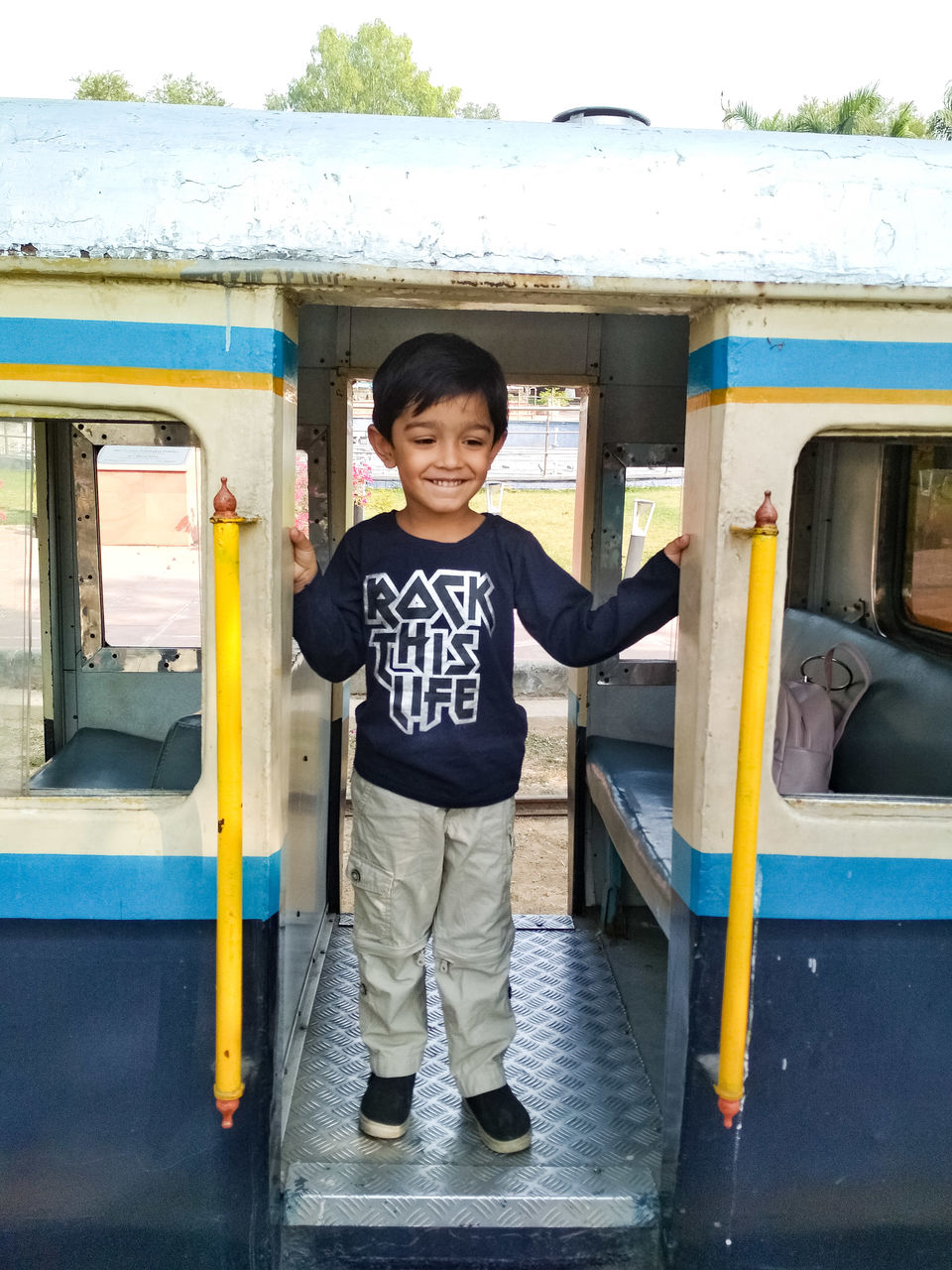 3. Packing
I can't emphasize enough on the need of packing light. I know it is easier said than done, so here is how to do it:
Carry a Backpack - You need your hands to be free to handle your child. Keep only the essentials for the journey in it - a change of clothes, a couple of snacks, water bottle, diaper (if required), earplugs, couple of small books & crayons. Don't carry a separate handbag for yourself.
Wear a body pouch for all your important travel documents and money. Remember, there is going to be a lot of running around, so you shouldn't be burdened with luggage.
Mix & Match - Kids look cute anyway. Experiment with clothing, pack clothes with neutral colors, repeat t-shirts, carry one jacket as per the weather, sunglasses and one extra pair of shoes.
4. Choosing Hotel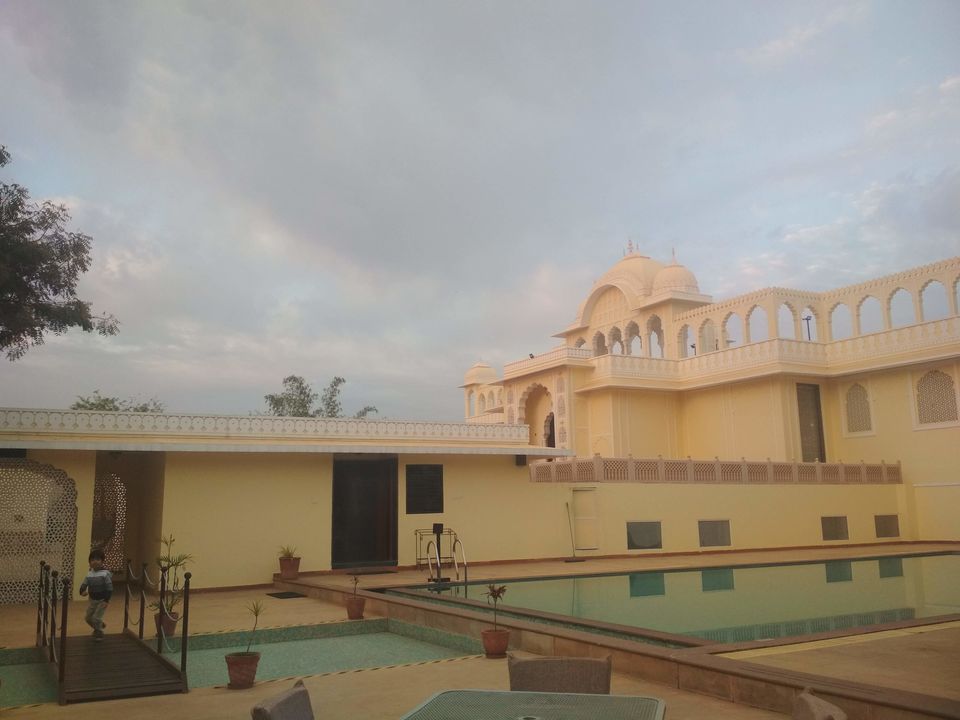 While doing your research, speak to the hotel and check about the special facilities they can provide for your child. Some hotels make child-meals, provide cots and can give you rooms at a lower level for easy access. Choose an accommodation with enough activities to keep your child busy while you want to take a nap or go for a swim - a play area, garden restaurant, pool etc. A laundry service and 24x7 restaurant will be helpful too.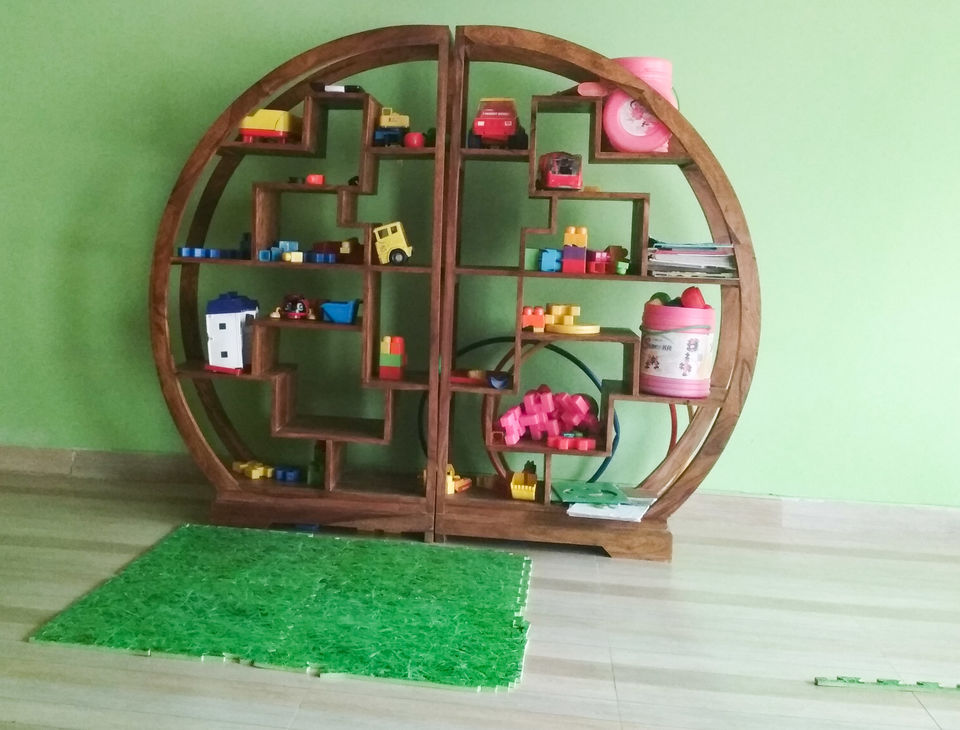 5. Food
Don't experiment much with your child's food, a bad tummy can ruin the whole trip. It is tough to find hygienically cooked food during road trips. Try to carry your own snacks for the journey - nuts, biscuits, paranthas, fruits are good options. Hotel chefs usually accommodate gladly with child guests. To be sure, check with them in advance. I always request for simple preparations like khichdi, aaloo parantha, dal-rice,curd, fruits, hot chocolate etc for my son.
6. Sightseeing
Try taking the hotel cab as most good hotels provide drivers who are also guides with adequate knowledge of the locale. Include some places in your itinerary which would interest your child and are age-appropriate for him. For example, take four year old to a safari or zoo, an eight year old would be more interested in a football stadium or a museum. Carry binoculars or kids digicams - your child will be busy as you click some real pictures and you could teach him a thing or two as well.
7. Set Expectations
This is the most important part of travelling with your child, which most of us ignore in being busy with other preparations. Talk to your child before and during the journey about what's in store and how he should enjoy all of that.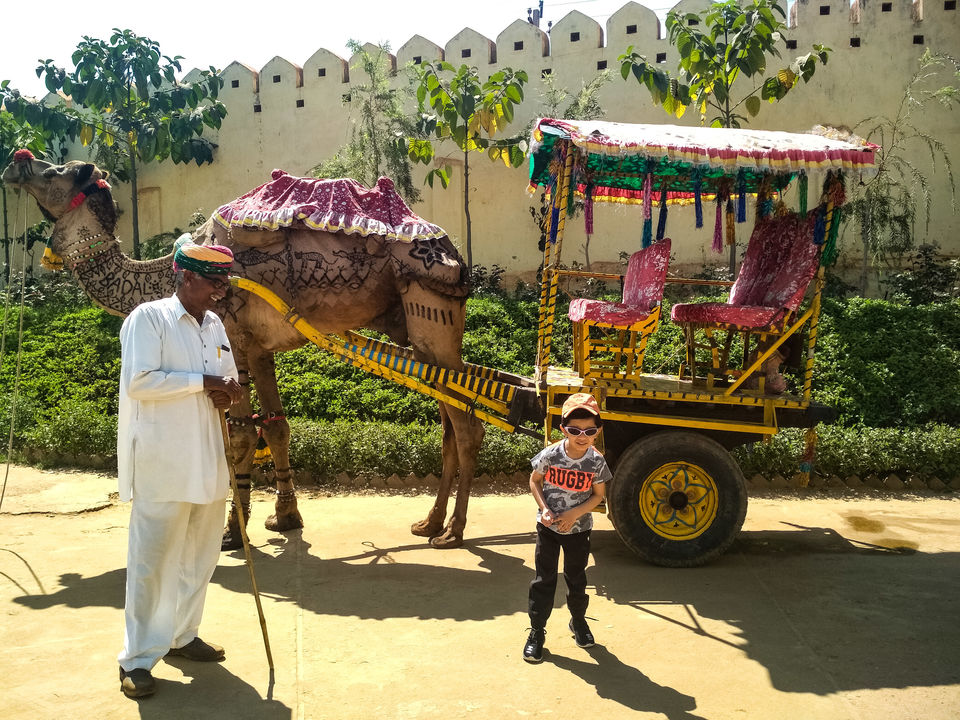 8. Safety
It is difficult to trust strangers with your child but ask for as much as help as you need. Delegate tasks to hotel staff, flight attendants, drivers or a friendly co-traveler. Be cautious but don't over-judge people. Trust people wisely with helping you for small things. I have had great experiences with my co-travelers, people like helping solo parent travelers. Don't hesitate, get priority check-ins. Try and take hotel cabs or pre-booked cars for local travel.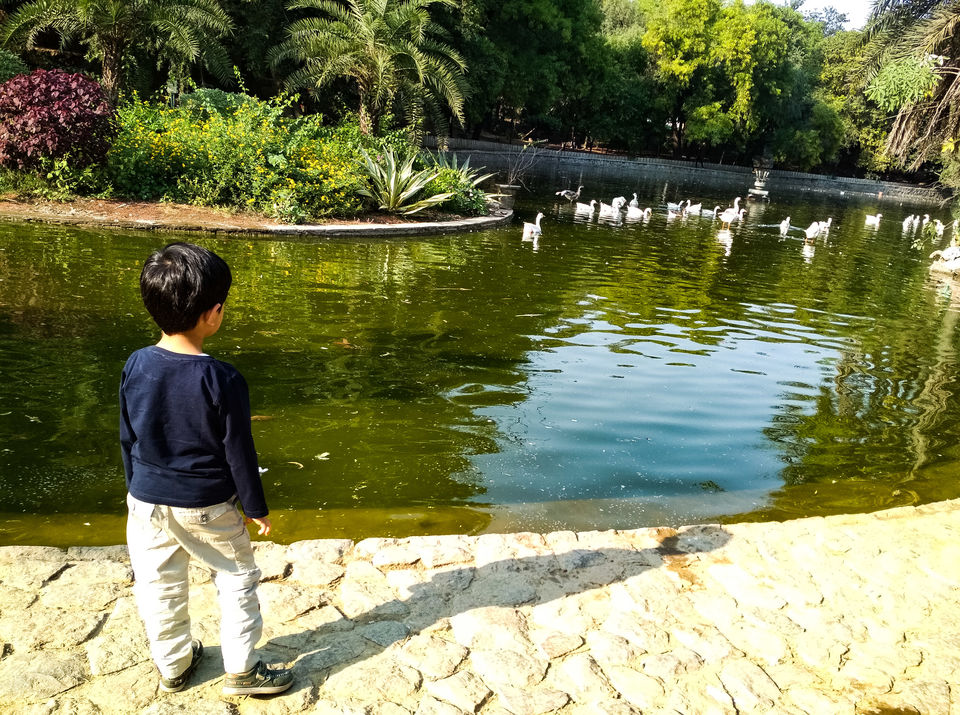 9. Make Memories
Treat your child as your travel buddy and not a duty. Don't restrain him unless necessary. If he has fun, you will too. Show him around, teach him by experience, have moments with him - these will make for splendid memories later in life. Enjoy with your child.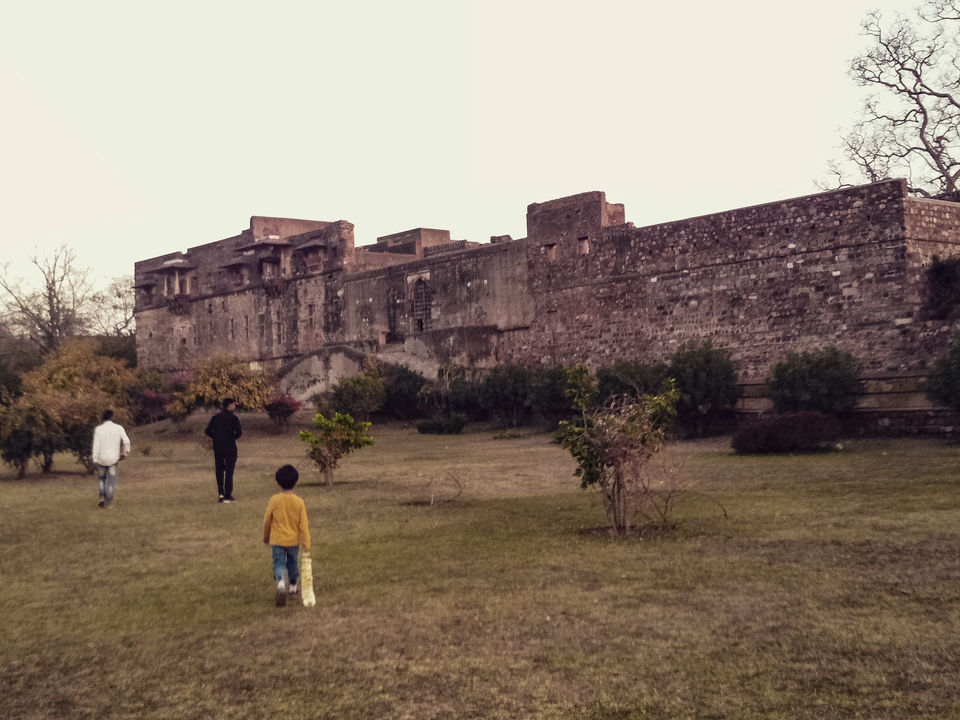 Detailed planning and correct choices can help you do it right. The most fulfilling part about such an adventure is that you see everything with a new perspective - from the viewpoint of a little human being who is awestruck at every little wonder of nature and teaches you to embrace life in a novel way.