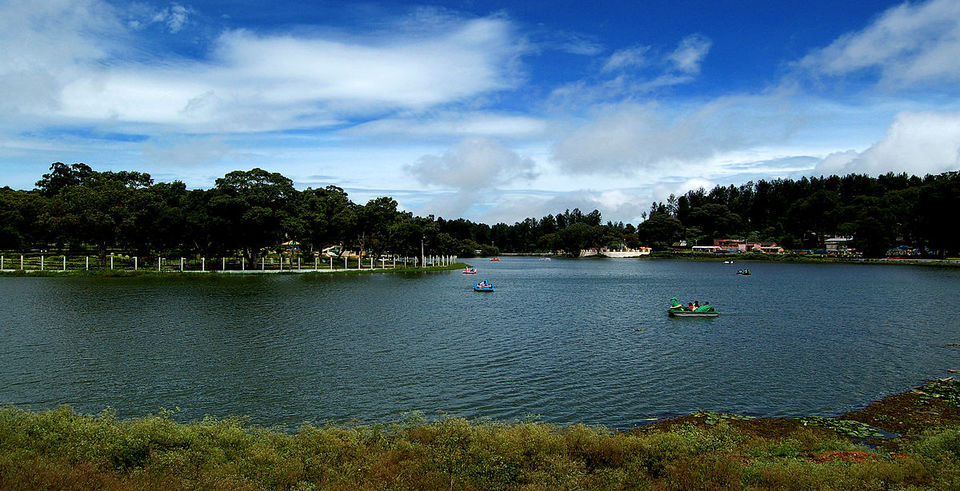 To start with , Yercaud is a hill station in Tamilnadu. The most visited hill station in TN.
Where in we all know that TamilNadu is mainly known for being too hot and sunny most of the time, there is this not so tiny place which is chilly and drops to almost 10degress. Its located on the Eastern Ghats and trekking will be an experience.Coffee and citrus fruits, most notably oranges, are grown in abundance, as well as bananas, pears and jack fruit. There is this beautiful lake located at the center of this Hill station and hence the name Yercaud. The town's name is derived from the lake located at its center – in Tamil Yeri means lake and Kaadu means forest. It is also explained as Seven Forest.
That's about the place and let me now show you how you can reach there. Its a roller coaster ride up the hill and looks like this. You will have to manage around 22 hairpin bends. They do have a lot of buses and cabs to rely on.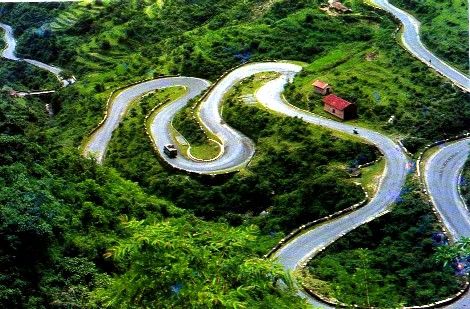 So once your up there , you have few places like the lake for some boating and the view point from where you can see entire salem(a city in Tamil Nadu). The air around and up in the hill is so clean and so soothing for your face and the lungs , i must say .. You don't want to go back to the city with traffic and pollution. You can just see lush green grass and plants full of juice. The second thing this place is known for ,is the beautiful resorts and hotels they have built in. They even have vacation cottages built on the hill slopes. If that interests you , you can check out Rock perch by Sterling and also Holidays inc. When you go up the hill you can see a big white patch(Rock Perch) of building built on a rock. Hats off to the civil engineers and architects.
After a heavy lunch at GRT Resorts, which falls just before you enter the main town, We headed to the hotel we booked.. The grand palace hotel. The main reason i booked this place is because of the infinity pool they have. I was normally checking few online portals to find some nice place to stay at and came across this beauty. I did not expect it to be as amazing as they showed in the pictures. Grand palace also is placed in the middle of the town making it accessible for everything around.Once checked in we just had to go jump in the pool. Oh , The room also comes with a beautiful balcony and a swing in the balcony. You can just see only trees and plants till infinity.

Well, I'm not lying when i talk about the pool. Let me show you what it looked like.. I'm a sucker for pools with views like this. After a relaxing time in the pool , we head back to the room as it was getting too cold in the night. The hotel has good food with continental cuisine and a bar as well. But the best part is not to spend the night in the restaurant but to sit in the balcony under the starry sky and have a scotch with my best people until dawn.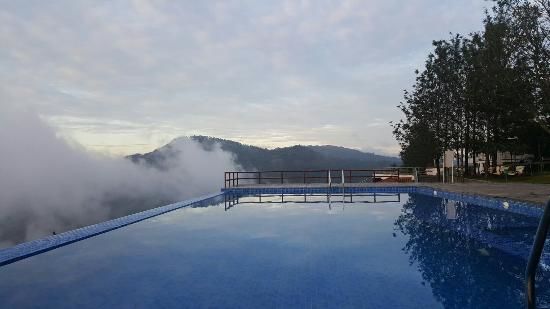 If you go somewhere reasonably dark and let your eyes adjust, you can look up and see thousands of pin pricks of light, each one a star or galaxy that's millions of years old. I find it completely humbling. The night passed by with the drinks , food and gossips. We literally had the blankets dragged outside as it was so freaking cold in the night. what is being at peace is ? For me , It would be sipping coffee on a beach watching the sunset and having hot drinks on a cold night under the starry sky.
After an overnight talk about life and some drinks down your pipe , you wake up to a beautiful scenic giving pleasure to your eyes. Go have a heavy breakfast buffet at the hotel and prepare to capture some moments in your camera. The richness of life lies in these small things captured on your vacations. Luckily we had a very sweet person(swimming pool caretaker) who volunteered himself to click pictures of us. I'm not much of a selfie fan rather love clicking pictures of nature. But couldn't deny this sweet man who wanted try his hand in photography skills. And bang! He came out with some amazing clicks. Well, Not everyone gets what they dream off. Thus ends my weekend getaway with some sweet memories and a bad cold! :)