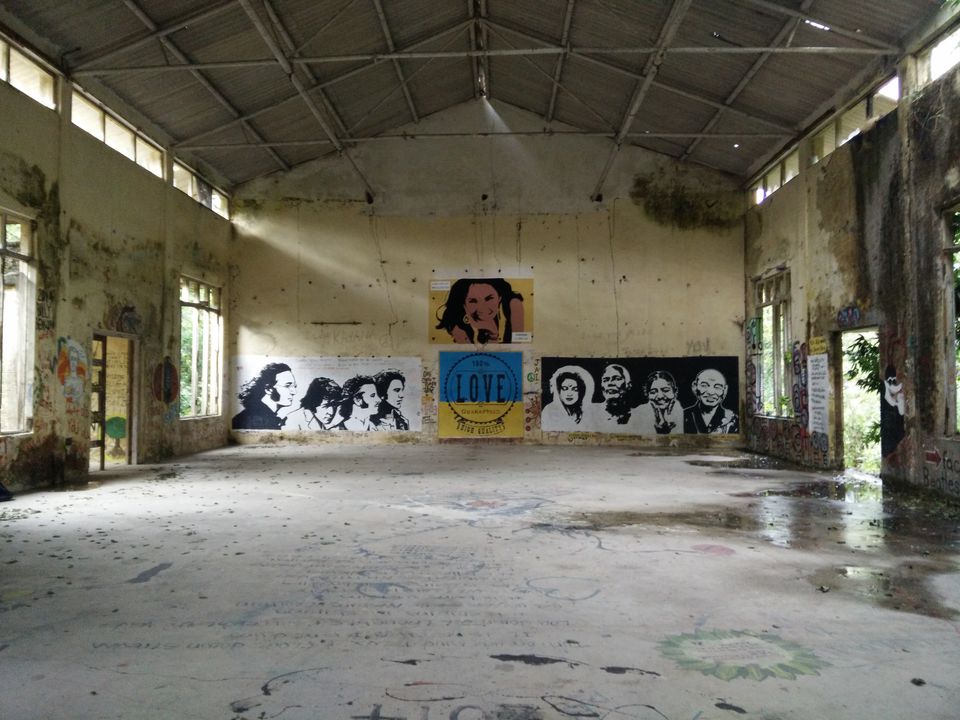 Wet winds, making way through the misty jungle of Rajaji National Park, lashing on the face was when I realized the inner peace Beatles might have experienced here in Rishikesh city of the Uttarakhand state of India. Memories of last seven days was hovering around me. All the tensions. Freezing cold nights. Jaw-dropping beauty of Himalayas. Standing on the edge of the platform with 100 meters of drop into the valley and into our very own Ganges.
Two days earlier when we reached Rishikesh after our winter trek to Kuari Pass, no one knew it would be the best days of our vacation. Scion, one of the two very first persons I got to know at the Haridwar Railway Station and one of the member of our Troika, and I, decided to stay at Zostel. Zostel is a very nice concept started in India for solo backpackers. There are double occupancy rooms as well as dorms available with lockers. Many indoor and outdoor activities like Yoga sessions, movie shows, campfire, hiking etc. are available for the people staying in Zostel. I recommend Zostel to all the traveler who want to socialize as once can see people around the world staying there.
Settling down after taking a much needed hot shower bath, we immediately took a tour of Zostel and left for the market to buy some essentials. Market near Tapovan area has its own charm and magnanimity. One has to climb down the acute slope near Laxman Jhula and cross the bridge which is known to be an architectural wonder of India. One of the rare iron suspension, Jeepable, bridge of India, Laxman Jhula never disappoints its fans. Crossing the Ganga some 150 Feet below you, every gust of wind, and symphonic sound of Ganges, transcends you to the next level of inner peace.
Though the market is a great place, I avoided to buy anything that day. Next morning was my appointment for a Bungee Jump followed by White water rafting in mighty Ganges. I will buy things tomorrow if I am alive, I thought. That very same night I experienced the same fear that we used to have before the exams.
As they say, 'Victory is just ahead of the fear'. You have to face your fears and victory will come on its own. The bungee was out of the world experience with the safe environment provided by Jumping Heights staff. They offer the video of your jump, which is a must buy. So that every time you doubt yourself, just see the video and say to yourself, "Dude, you can jump off this platform, you can do anything". White water rafting in the laps of Ganges was the next stop. You can't feel safer anywhere other than your mother's lap. Mother Ganges takes care of you until you don't do any mischiefs.
Not digressing much from the topic I anticipated much earlier to work upon, we fast forward to the day Scion and I rented an Activa to roam around the town. Crossing the Laxman Jhula on bike should be in your 'things-to-do-before-I-die' list. Search of the inner peace took us to Rajaji National Park gate in Tapovan, which is the entrance of the infamous Maharishi Mahesh Yogi Ashram, known prominently as – The Beatles Ashram.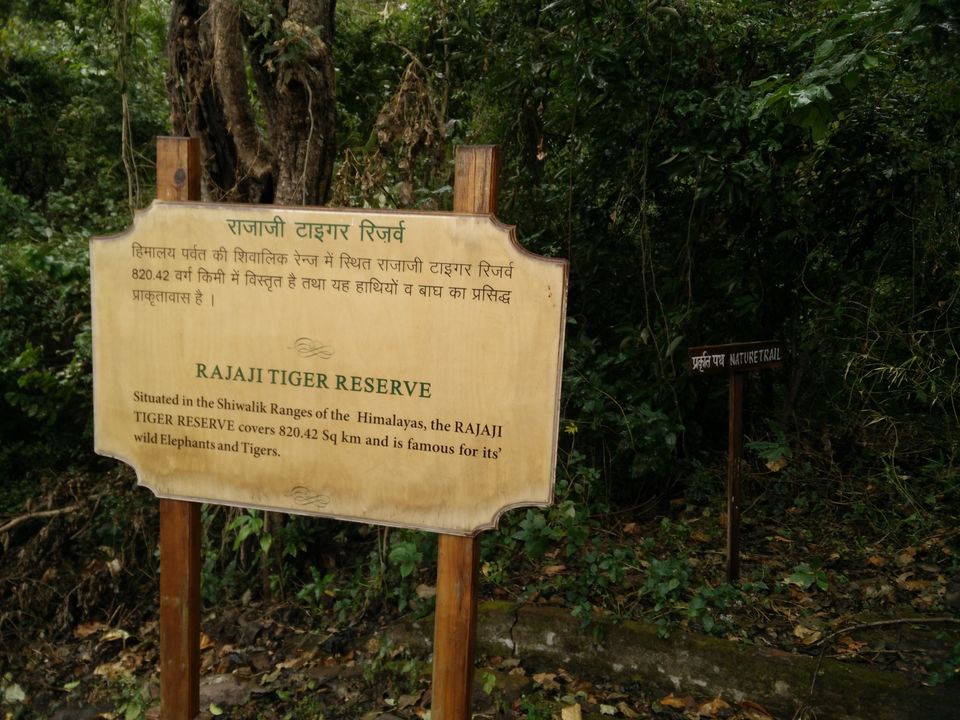 There stands this beauty behind the semblance of touristy Rishikesh. A Frisson of excitement ran through us as we enter the Main Gate of the national park. An empty ticket counter welcomed us, as the weather became windier and some relaxed drizzling from the clouds made the atmosphere spookier. Small house stood some yards away from the counter. After approaching it, we came to know that the person taking entry fees is resting in his house as he thought that no one would be that mad to come at this time. But there we were. Mad. Standing in front of him. Handing us Rajaji National Park permit, he warned us "There is no one inside. Be aware of your surroundings. Wall backside is broken and it is usual to have animals within the premises." Warning was daunting. But no imperious animal can sap our urge to visit this 'shrine' (Yes, we are Beatles fans).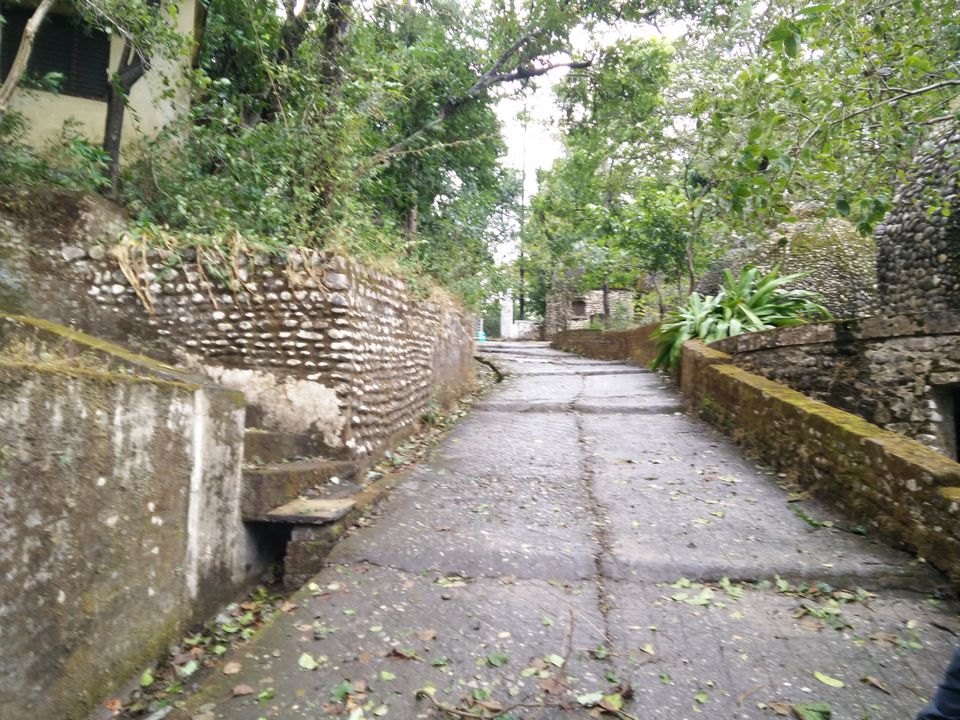 Excitement and suspense grew further as we climbed the initial slope to come in sight of the small huts, probably used by the devotees to live and meditate with a river side view. It became eerier now. But tranquility of the place overcome all the infernal doubts of visiting the place. Air became clearer. Sounds vanished. Ashram was cladded with mellifluous harmony of winds and finest drops of mists. That was the most positive environment I have experienced in my life-time. All stress, all the scars life gave dwindled. I stood there on gate jaw-dropped.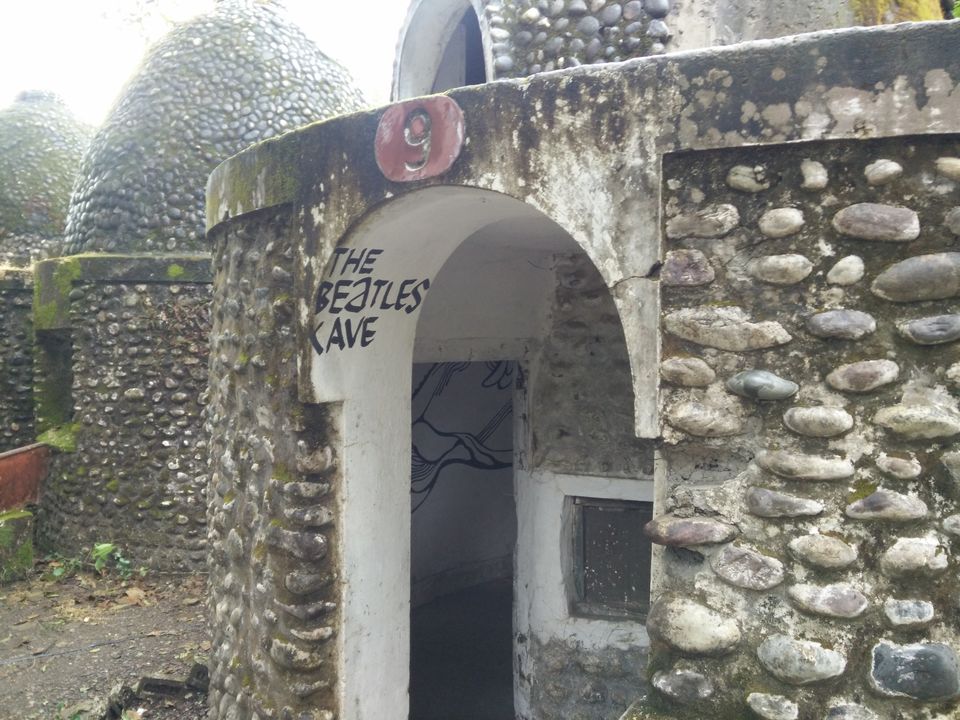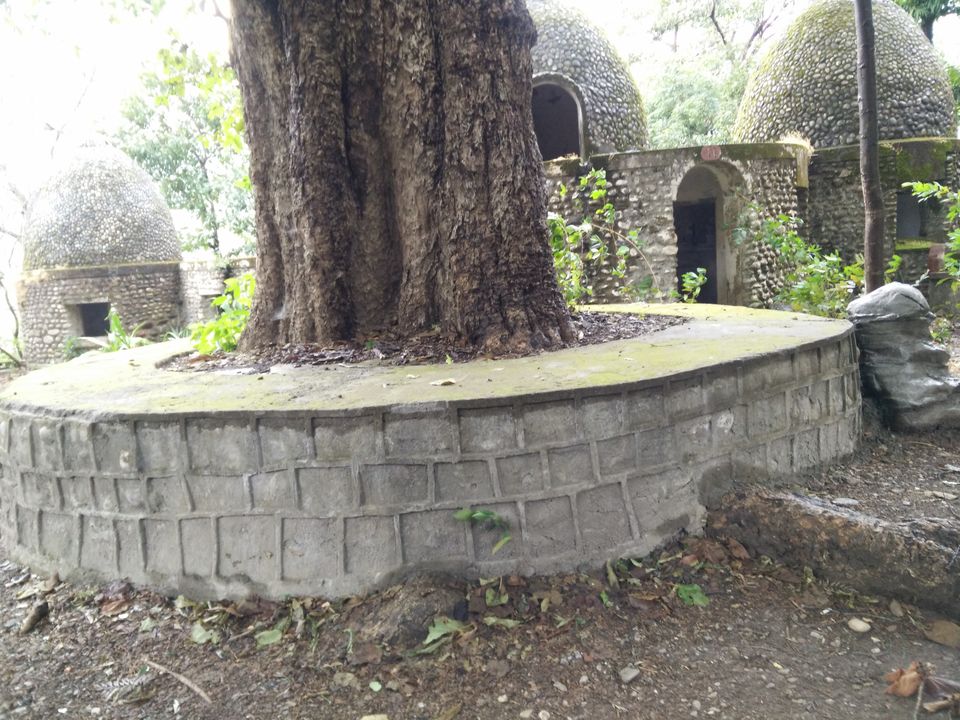 Entering the gate, a big banyan tree greets its visitors. May be below this same tree Maharishi used to do meditation along with his students. In front of this tree, there are near to 12 huts built from stones. These were the caves for the students. No. 9 was 'Beatles Cave' as the inscribing suggests. You can see graffiti everywhere. Though this is just a beginning. We must declare this place as 'Graffiti Capital of India'.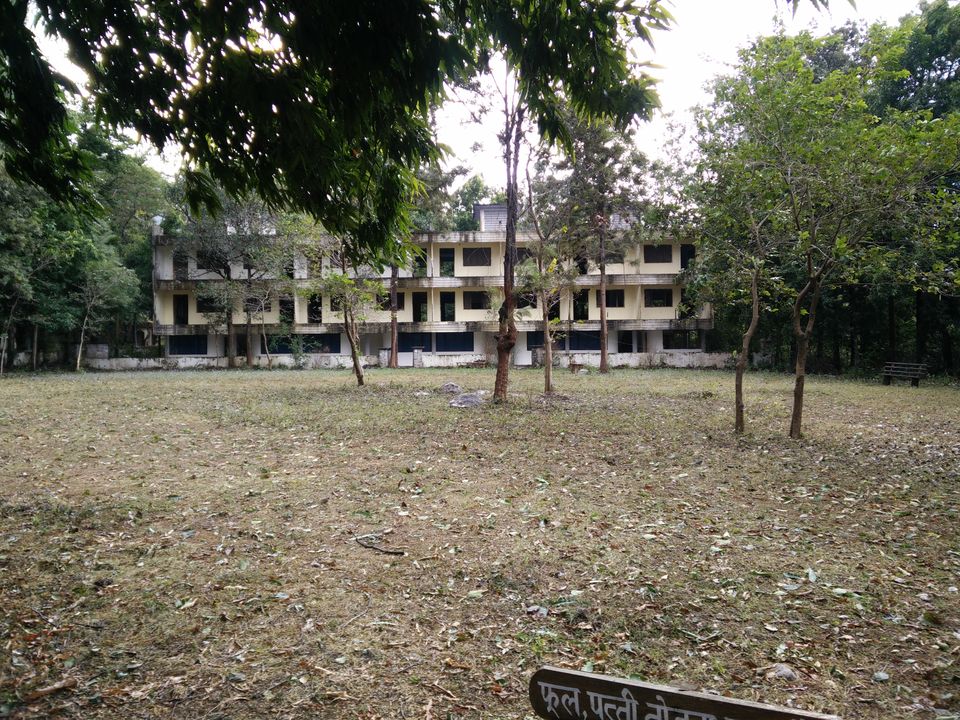 Looking straight from the main gate of the ashram, a big cement structure is visible. This building, standing in front of a greensward, adds the haunted spice in the area. This happened to be hostel area, may be for the middle class students. Doors and windows broken, unevenly damaged staircase and impaired lobby and fences could make you think of a war-zone. Every room had a different story to tell. Different Graffiti, depicting moods. Fear. Anger. Happy. Lonely. Sad. All of them. Washrooms were having a bathtub and all the amenities one could have expected.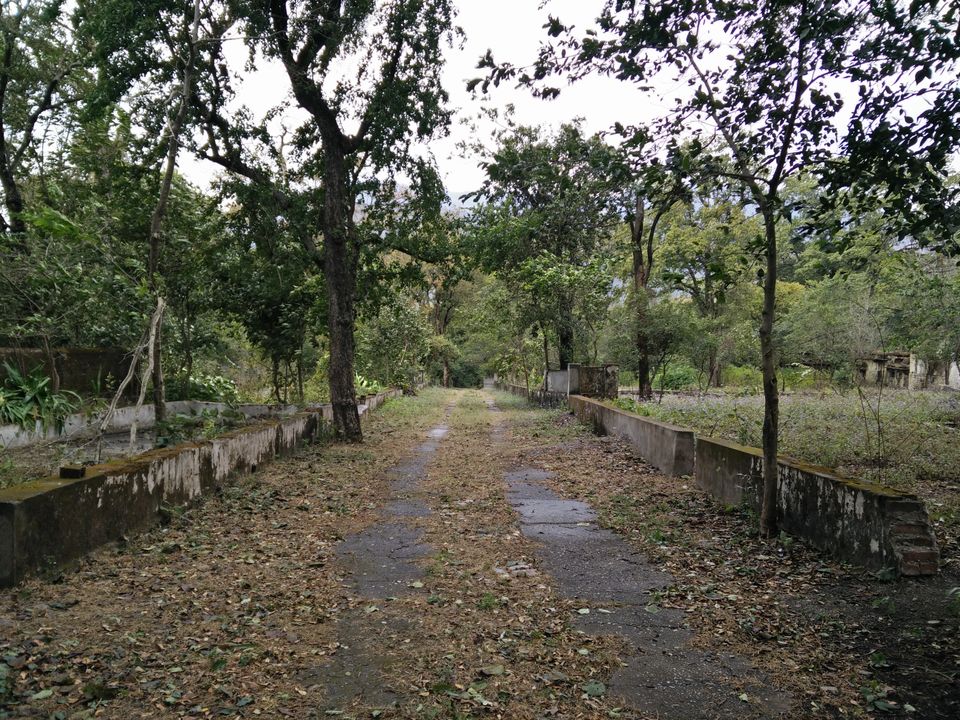 A path adjacent to the main building, had small bungalows on the other side. This path might have been the inspiration behind the album 'Abbey Road'. Bungalows were cladded by grass and unknown spices of plants grown at random places. We didn't dare to go inside to have a look dreading we would wake some tiger resting in the house. So we took the Abbey road, crossing the presumed kitchen area, the most awaited building came by – Beatles Cathedral.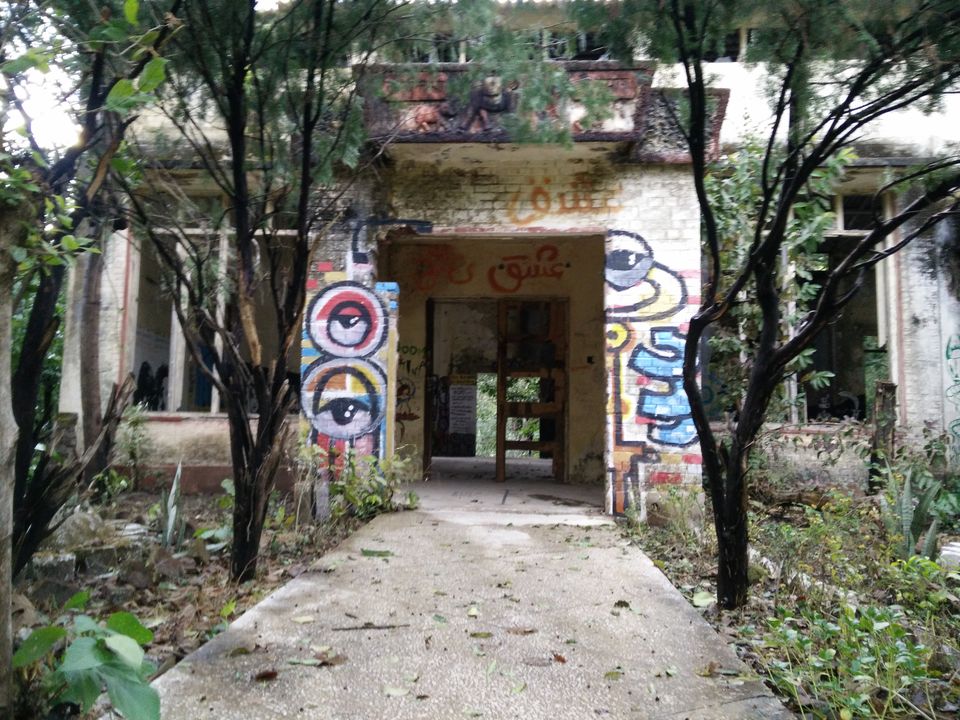 If you are a true Beatles fan, this Beatles Cathedral can give you tears. Entering the cathedral, on the left there is a picture John Lennon, Paul McCartney, George Harrison and Ringo Starr. Hall now is Beatles Gallery with humongous number of Drawings and Graffiti. At the center stage, there is a place where Maharishi Mahesh (Gurudev) used to seat. Lyrics all around you, no one has the desire to leave this place.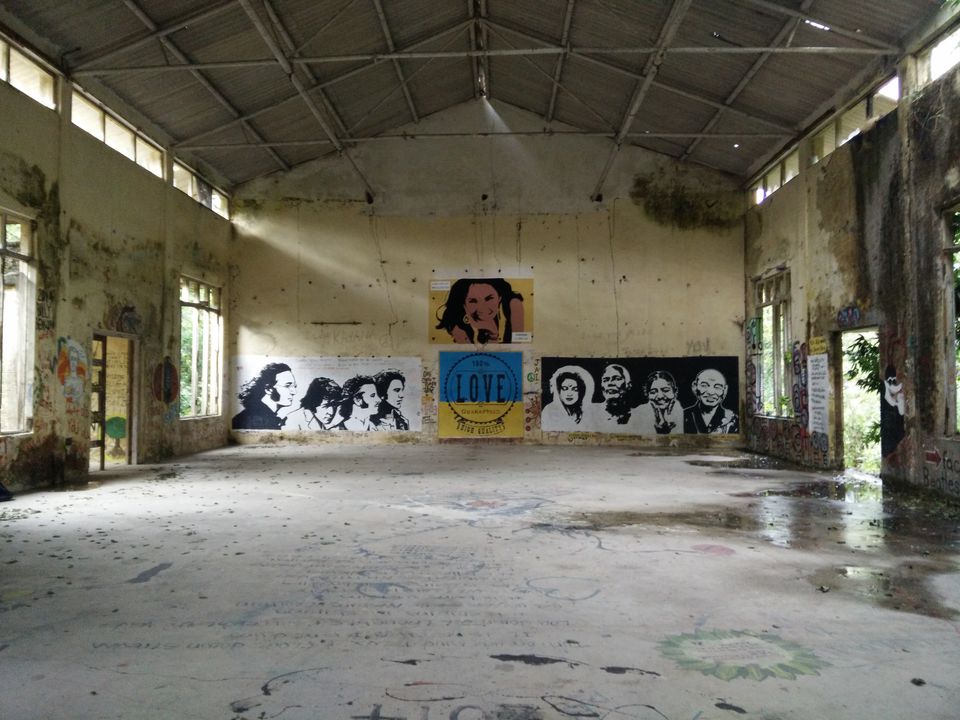 Walking towards the back end of the Ashram comes a structure similar to a hostel, with a sloping front view. Just near this building lies the most celebrated place of the Ashram – Meditation Chambers. It has 84 meditation chambers. One of the reason because of which this Ashram was also known as 'Chauryasi Kutiya Ashram'. This Chambers are built by the local river stones and each chamber portrays a different Yoga Asana together they form an entire human life.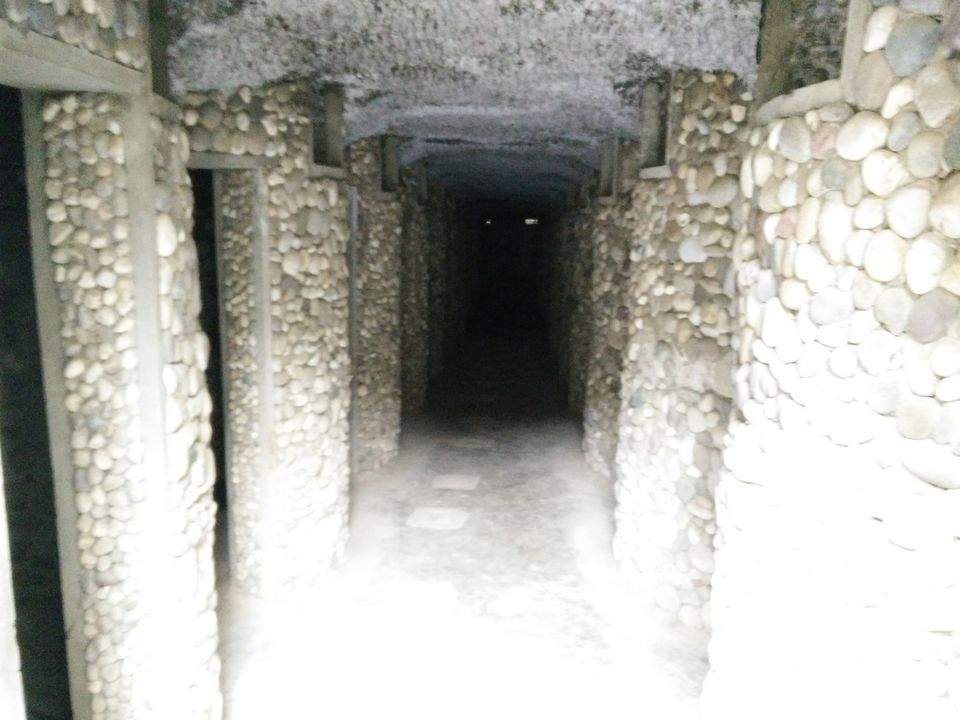 Entering through a narrow entrance built from the same stones of Ganges, you can feel the positive vibes all over. Going back to that time, I imagined that with this type of atmosphere meditation here would be much easier and flawless. That narrow entrances opens to a gigantic hall. Hall has the central stage from where Gurudev must have been guiding for meditation and both the sides has a narrow passage with meditation chambers staggered to form a perfectly laid architecture. John Lennon might have got inspiration for 'Let it Be' somewhere here.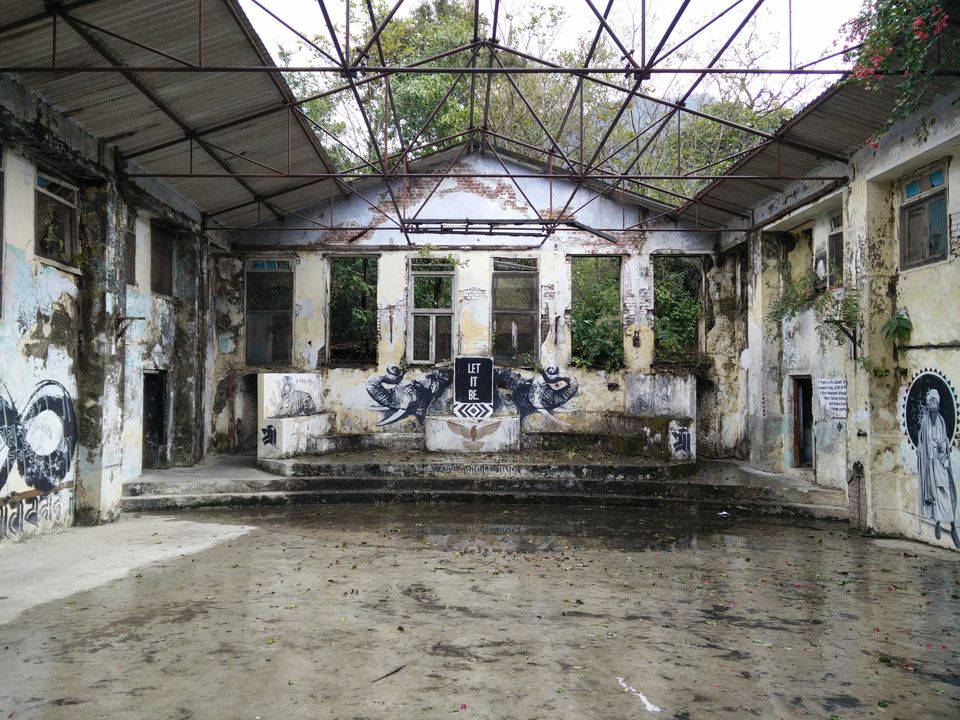 Though this was the last building, and behind it was a great tiger reserve, we thought to turn back from there. We couldn't get enough of this Ashram in that two hours. We wanted to spend more time there. Reaching the main gate of the Ashram, we thought to climb up one of the caves and do some meditation. The view of Ganges was ethereal from the top of the cave. Behind all these caves we saw a massive Bungalow where Maharishi would be living. It was a damp forest and some voice coming in from there, so we dropped the idea to visit.
Frequent Searches Leading To This Page:-
weekend trip to rishikesh, weekend holiday to rishikesh, weekend travel to rishikesh, weekend trip to rishikesh, weekend trip to rishikesh