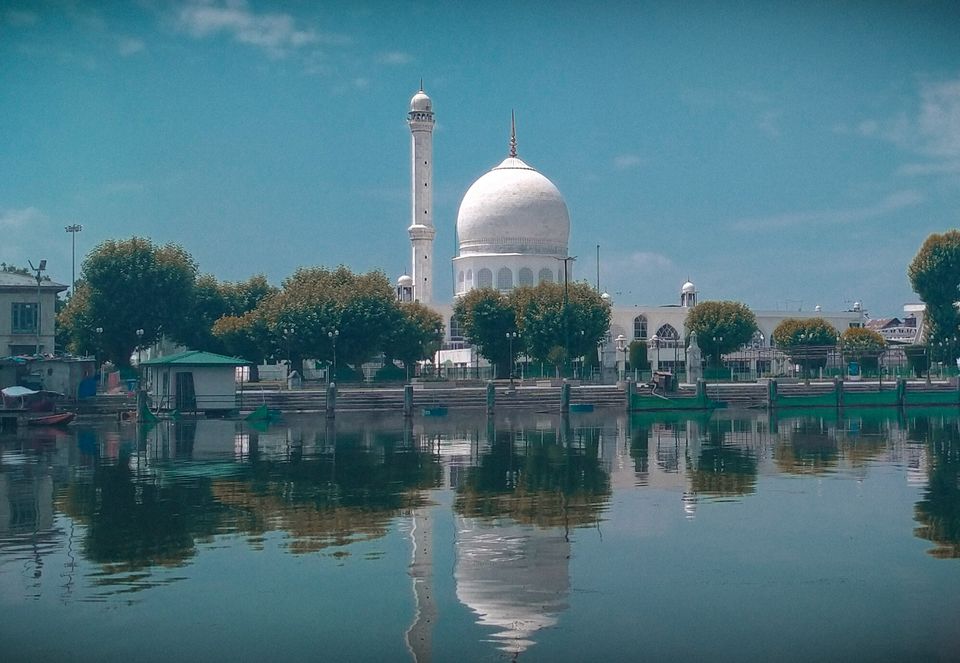 The Hazratbal Shrine (lit. "Majestic Place") is a
Muslim shrine in Hazratbal, Srinagar, Jammu and Kashmir, India. It contains a relic, the Moi-e-Mugqadas,
believed by many Muslims of Kashmir to be Muhammad's
hair The name of the shrine comes from the Farsi word
Hazrat, meaning "respected", and the Kashmiri word bal
meaning "place". Thus it means the place which is given high
regards and is respected among the people.