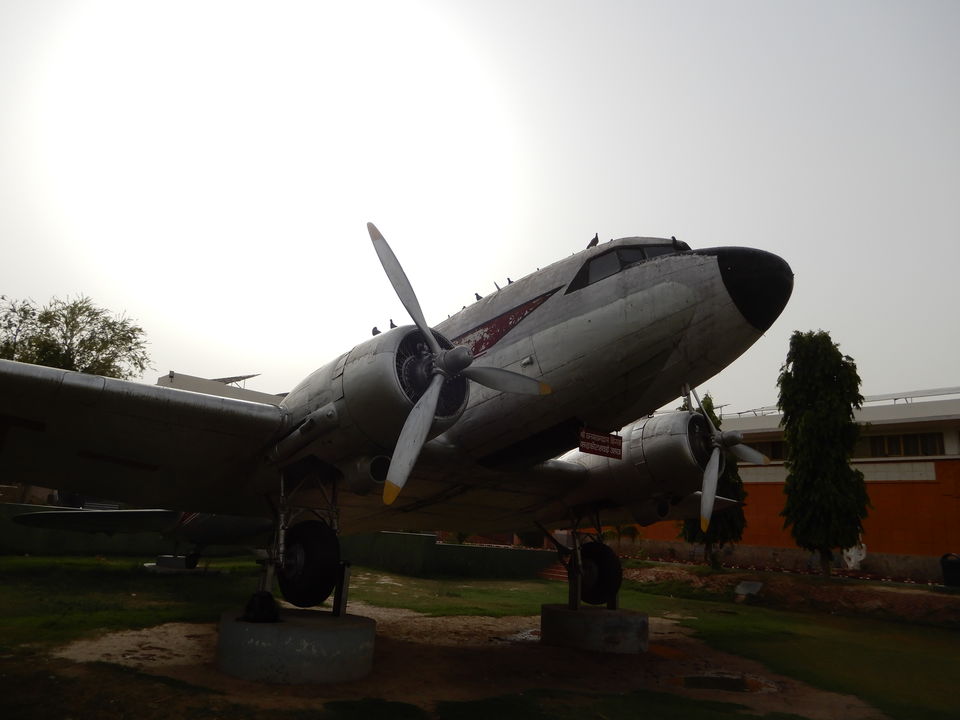 How many times have you heard someone saying Tata, Birla? People often use this word when they have to describe someone with huge amount of money. Recently, I got to visit the land of GD Birla (Ghanshyam Das Birla), Pilani. Pilani is located in Jhunjhunu district of Rajasthan. Pilani became famous for its own BITS (Birla Institute of Technology and Science) which is established by GD Birla. He made several schools and hospitals and also the famous Panchwati. I visited both these places some ten years back when I was in 9th class. The nearest railway station to Pilani is Loharu Junction and from there you need to take a bus which will cost you 25 INR. There are main attractions here Panchwati, Birla Science Museum and Saraswati Temple.
Panchwati – The Place where Ram stayed during exile
Panchwati is one of the major attractions here. This place is maintained by Birla Foundation. It is said that during the 14 years of exile, Ram along with Laxman and Sita had stayed there. Developed in a way to give complete jungle look, this place has countless number of life size statues, depicting scenes from Ramayana. There is an entry fee of 8 INR per person and if you are carrying a phone for photography, then you need to pay 20 INR extra and for camera videography, the ticket is of 40 INR excluding entry ticket.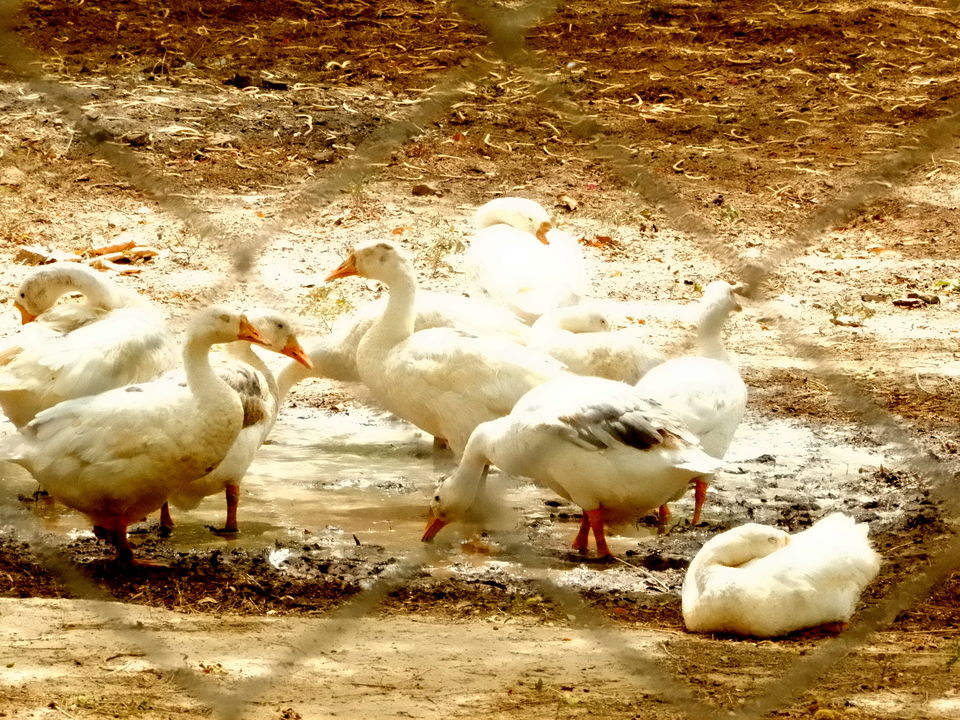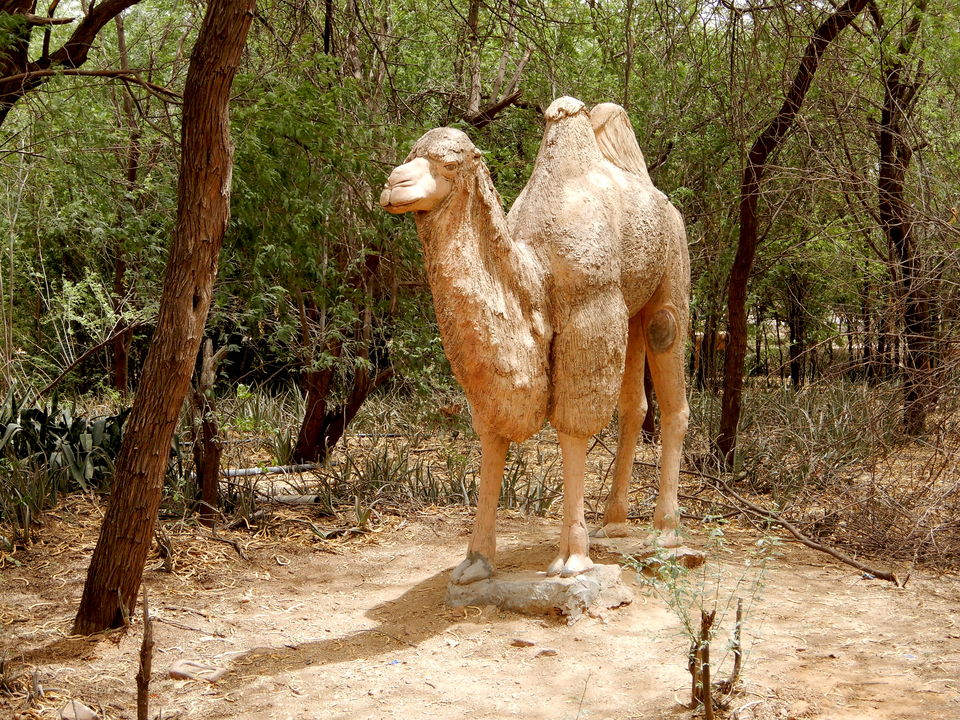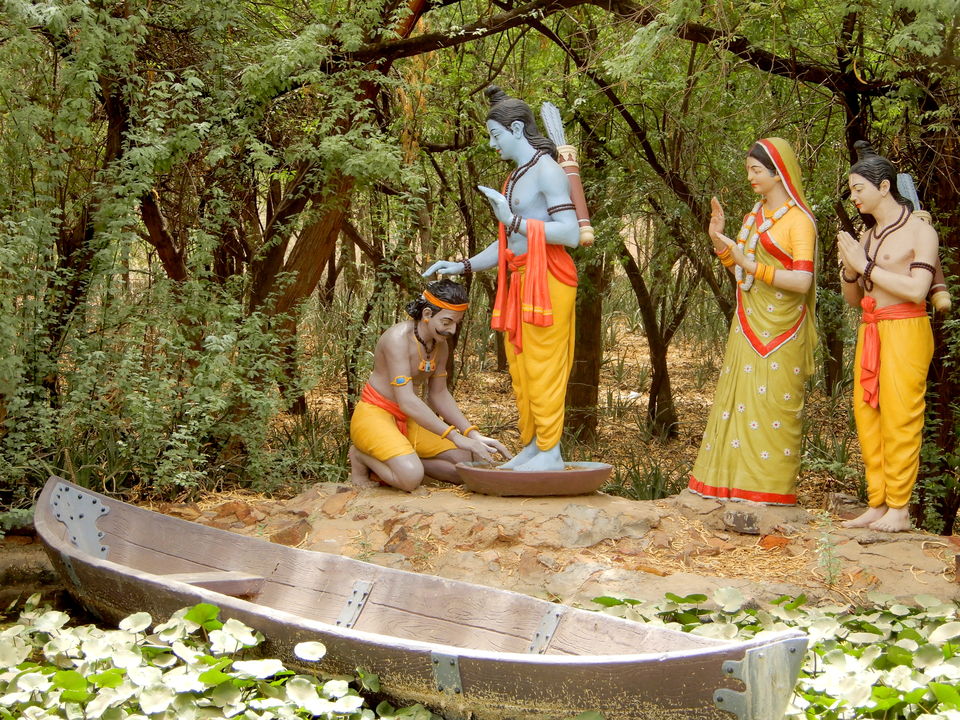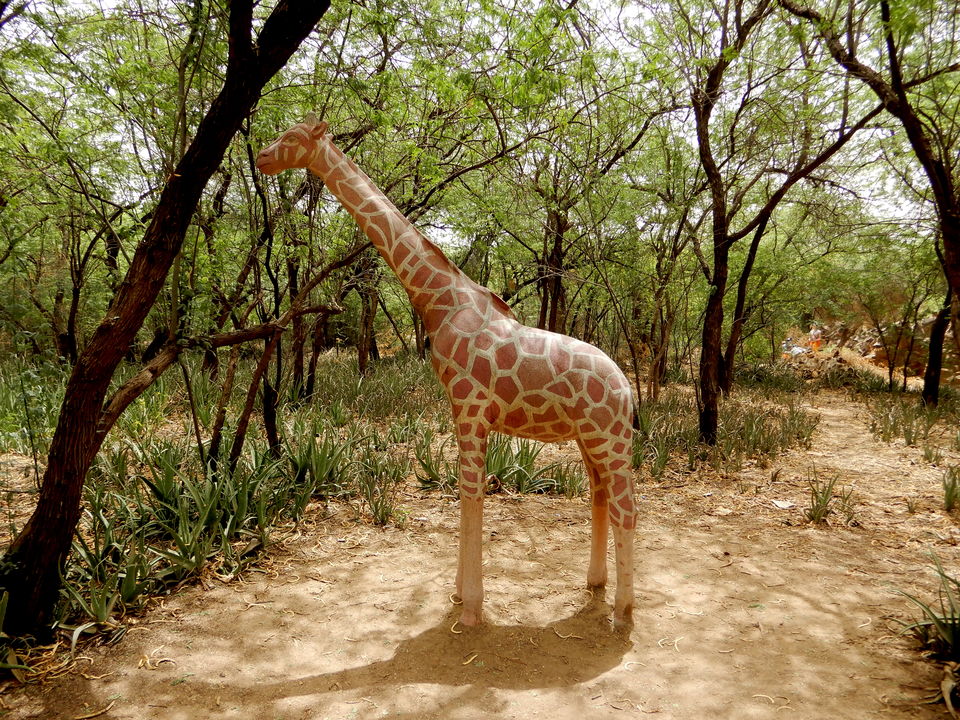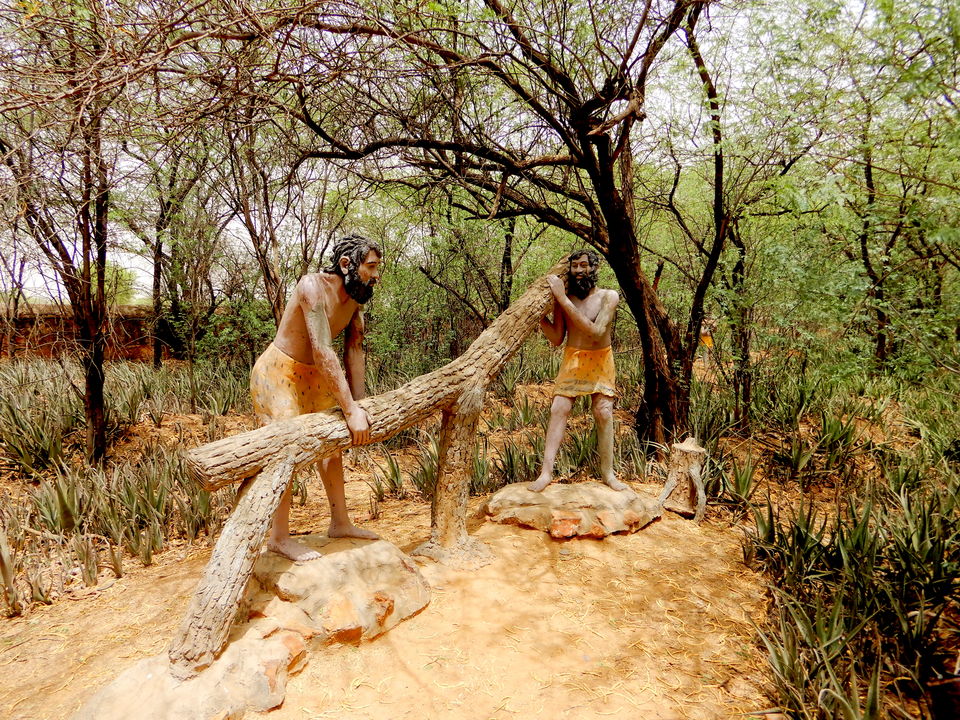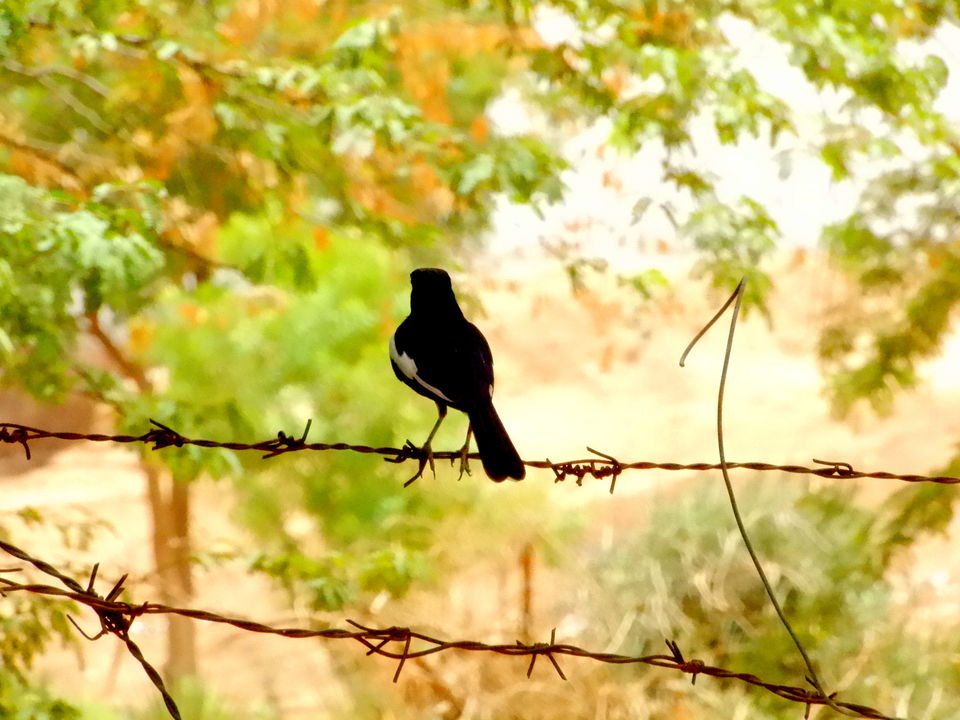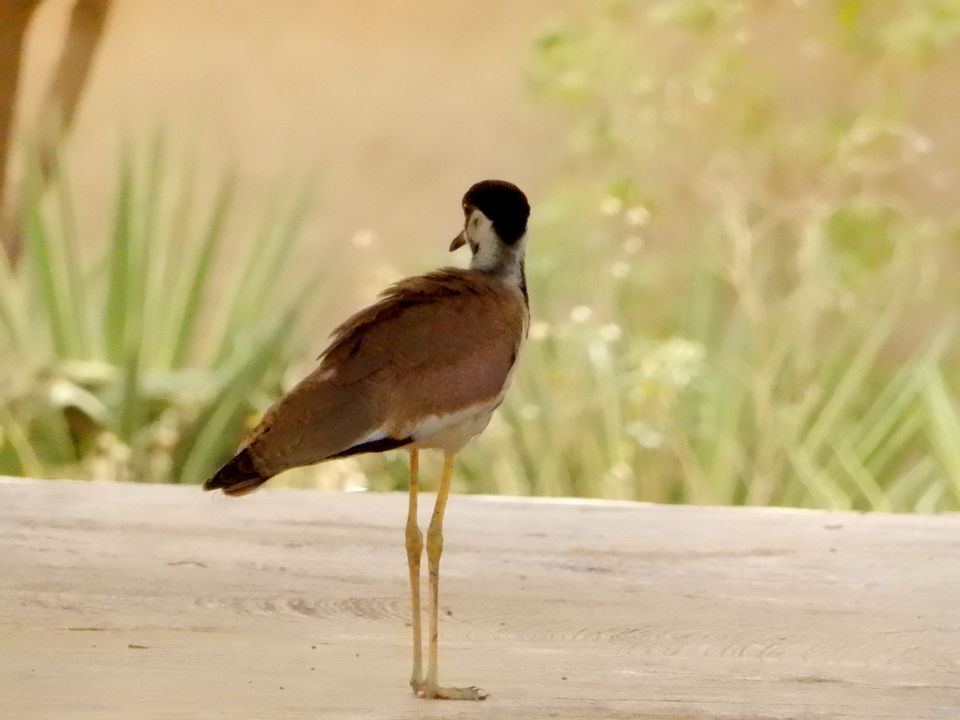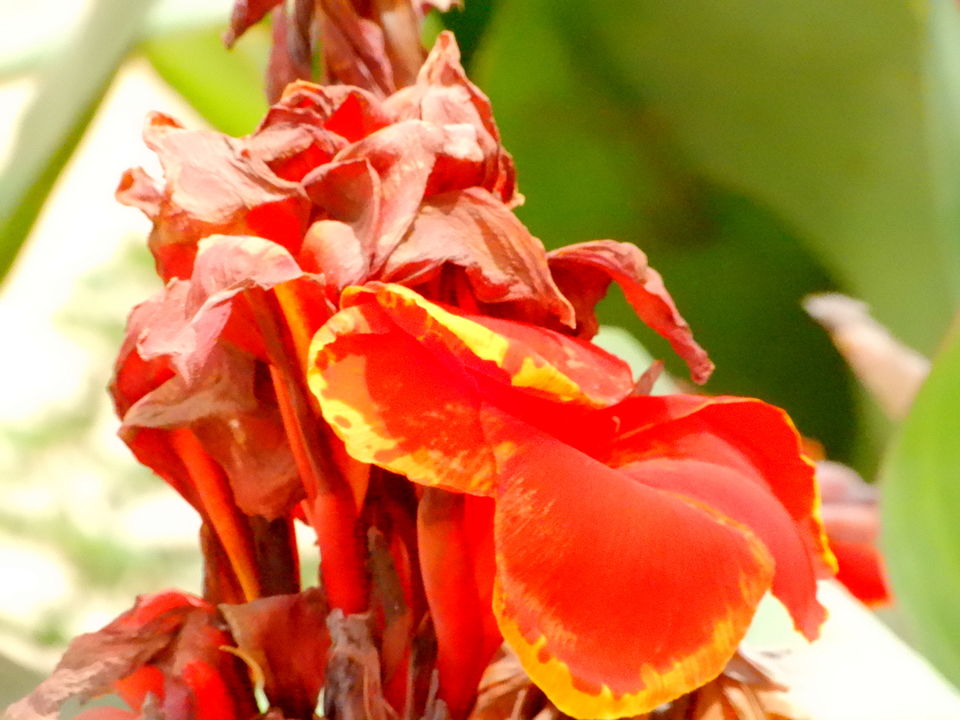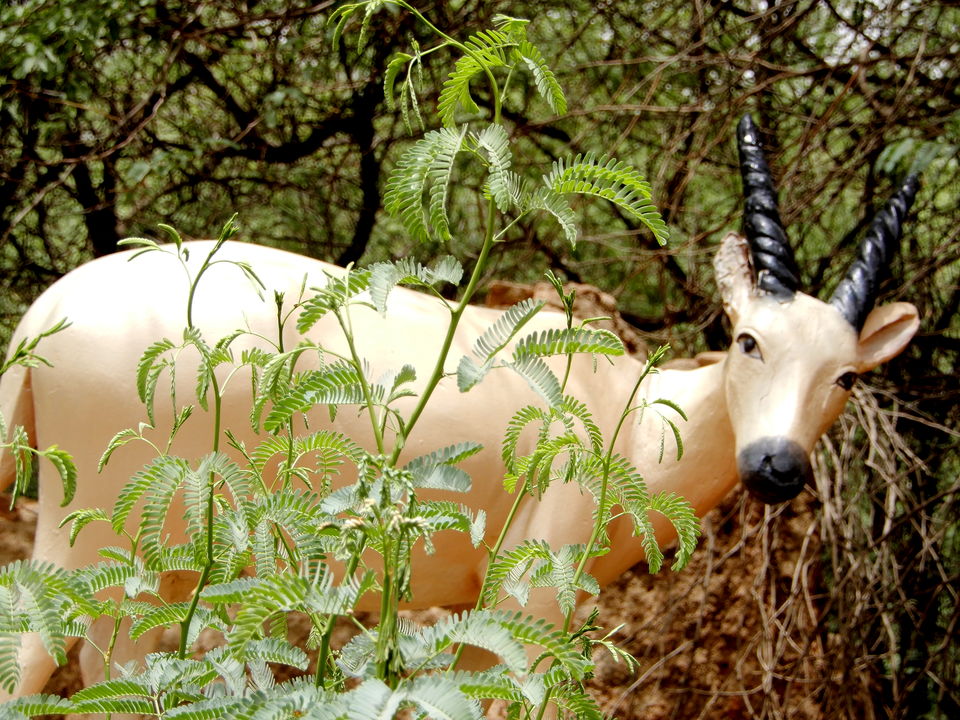 When I visited here last time some ten years back, this place was quite green and beautiful and looked like an actual forest. But this time, I found it changed. Less green and more dried, or maybe I was at wrong time here, considering the climatic conditions of Pilani (semi – arid). And the place remains much hot in June. It will not you more than an hour and you will visit entire place peacefully. The park closes at 1:30PM and reopens at 2PM, so make sure that you reach by the time. Adjacent, to the park, is Sidheshwar Mandir and park, made by GD Birla himself, which has a huge statue of Shiva and can be easily seen from far off.
When you are done with Panchwati and you are tired, or you need quick bite, there's a nice place. Sandpiper Café is just close to Panchwati. The food is nice and is pocket friendly. I also did the same. I was sweating badly and my camera was running out of battery. Thus I visited this café, had some food and charged my camera. I did one mistake which you must not do. I reached here by 11 and entered Panchwati. I finished it by 12:20PM and then I spoke to security guard about the museum. I was told that the museum was closed and would reopen at 3PM. I spend one hour in the café and next hours in the park which was very tiring as it was damn hot.
Birla Science Museum – BITS Pilani
At 2:30PM, I left the park and started walking towards the museum. I didn't actually know that it was a part of BITS. I kept on walking and reached BITS. I asked the security guard the way and continued. So, by the time it was three, I had made it to the science centre. Photography isn't allowed inside the museum however, you can do with your phone. It took me more than two hours to complete see this museum. There are many sections like, energy, space, galaxy, evolution, physics, biology, maths, robotics and every section had several displays, live models. I got so astonished to see these models that I wondered why these things were not shown to us during the classes in the school.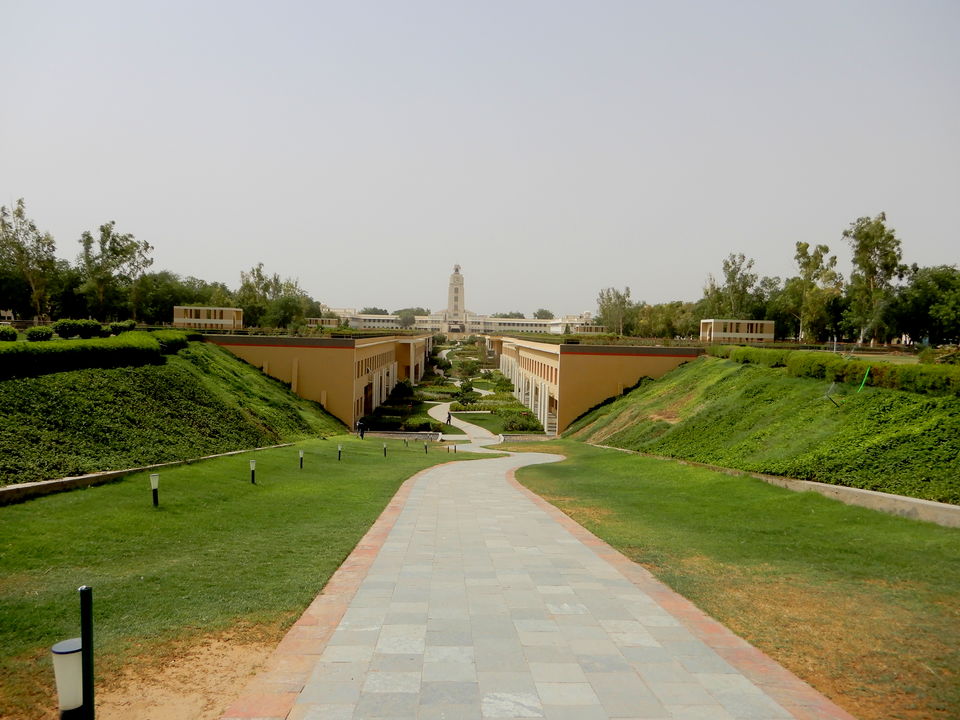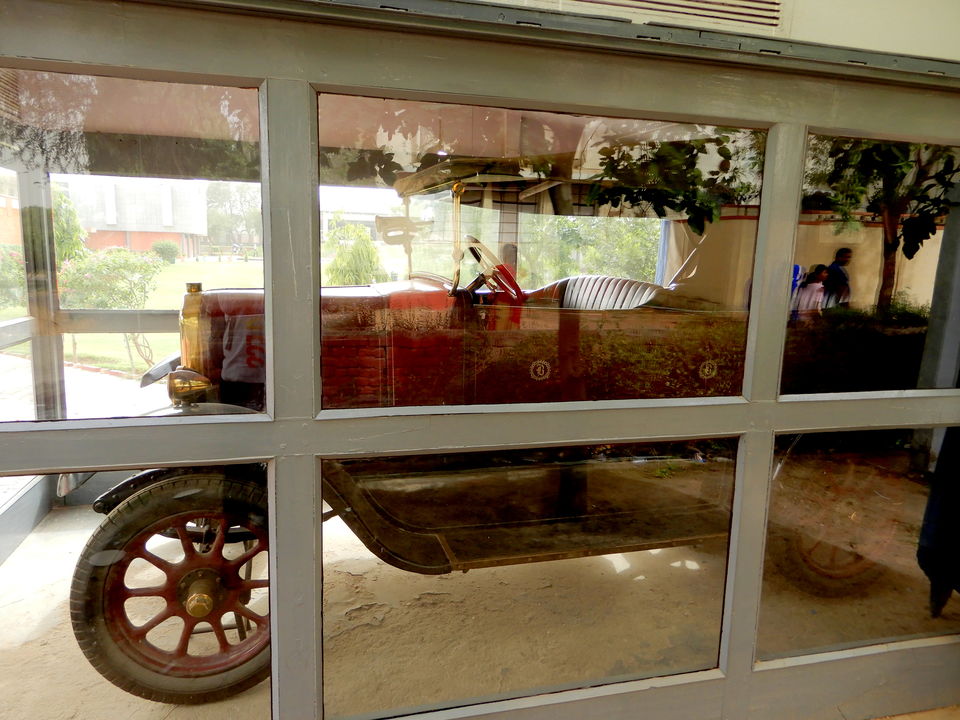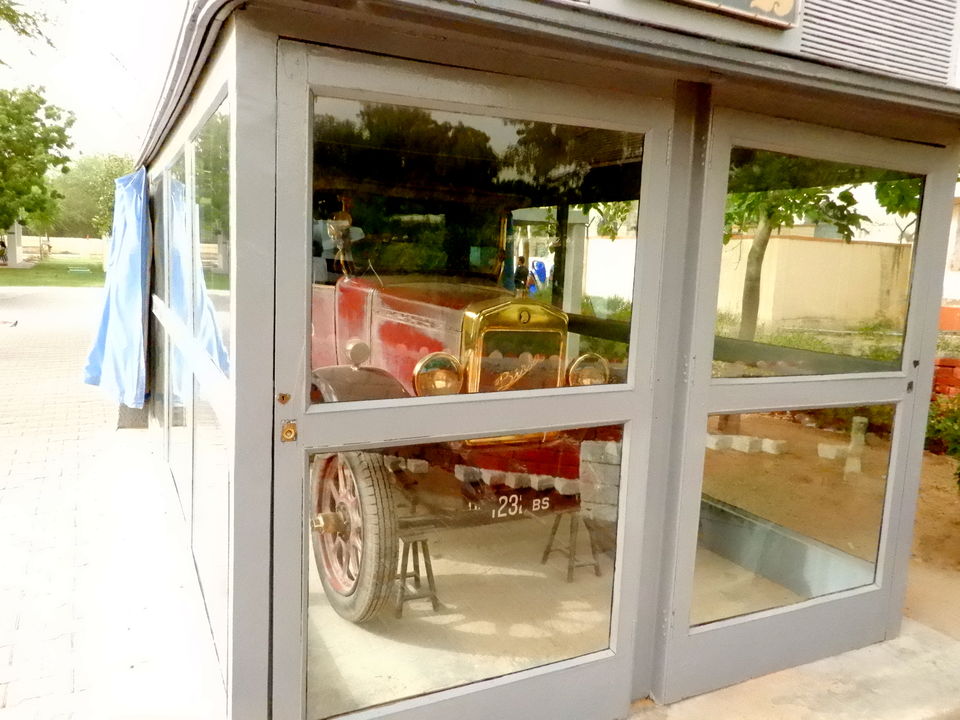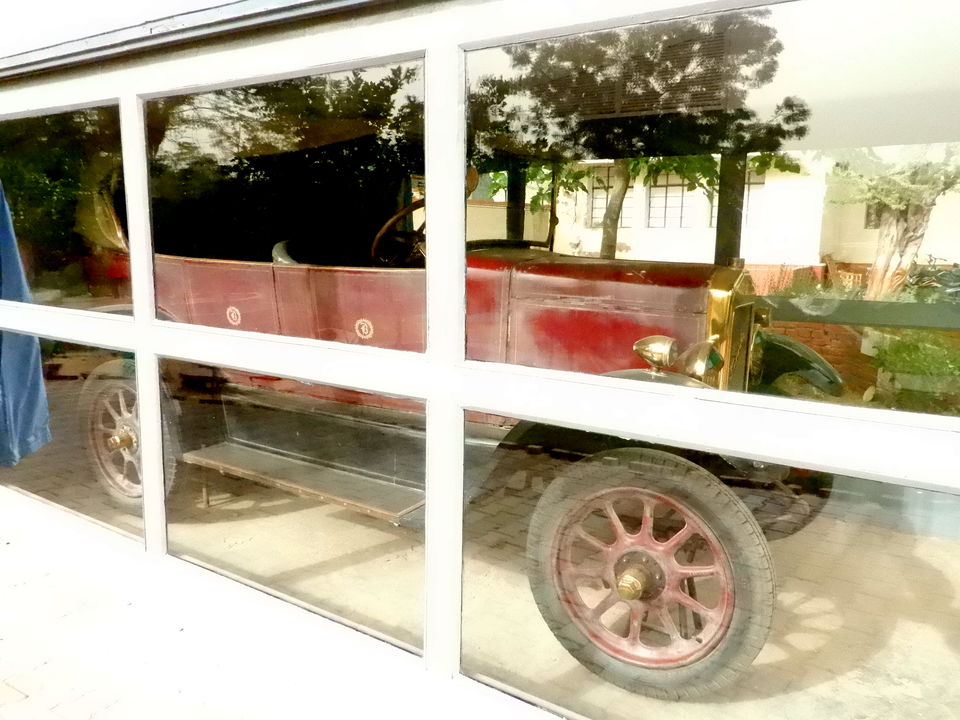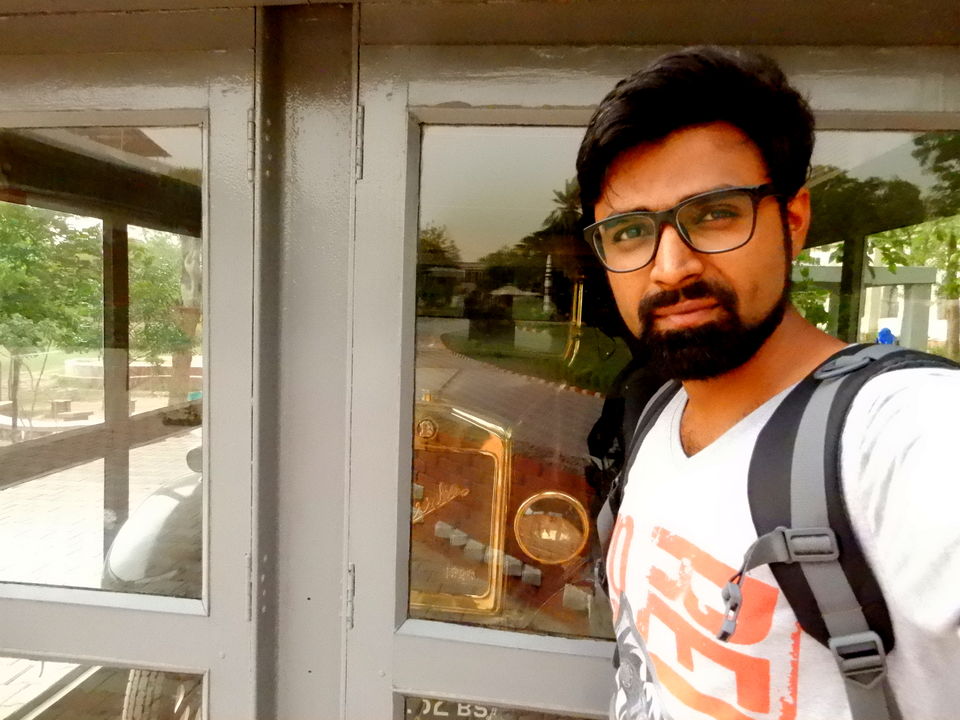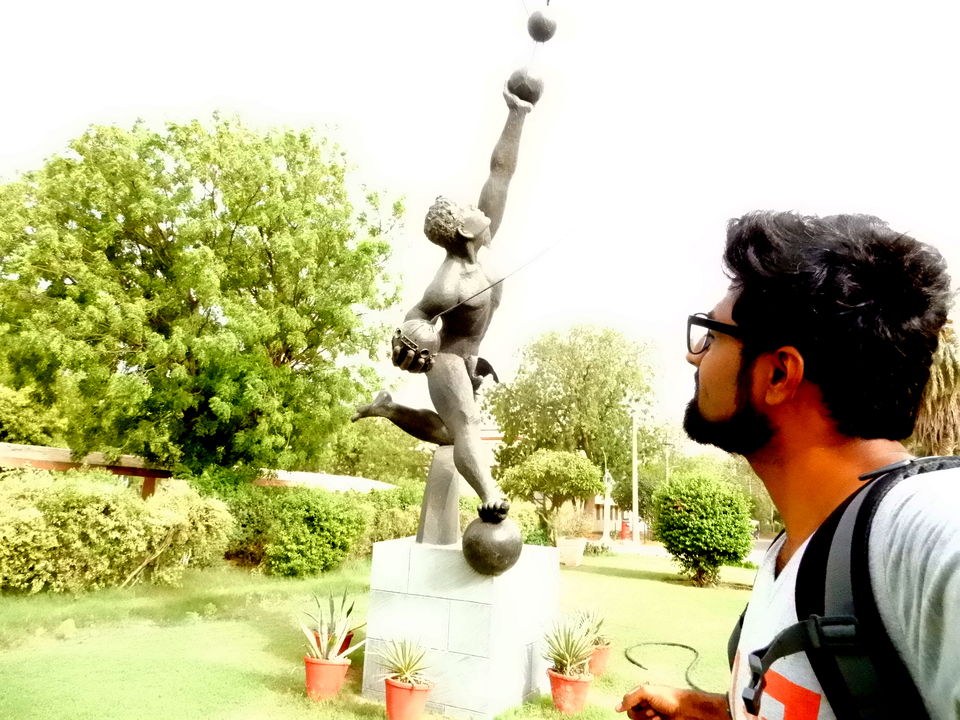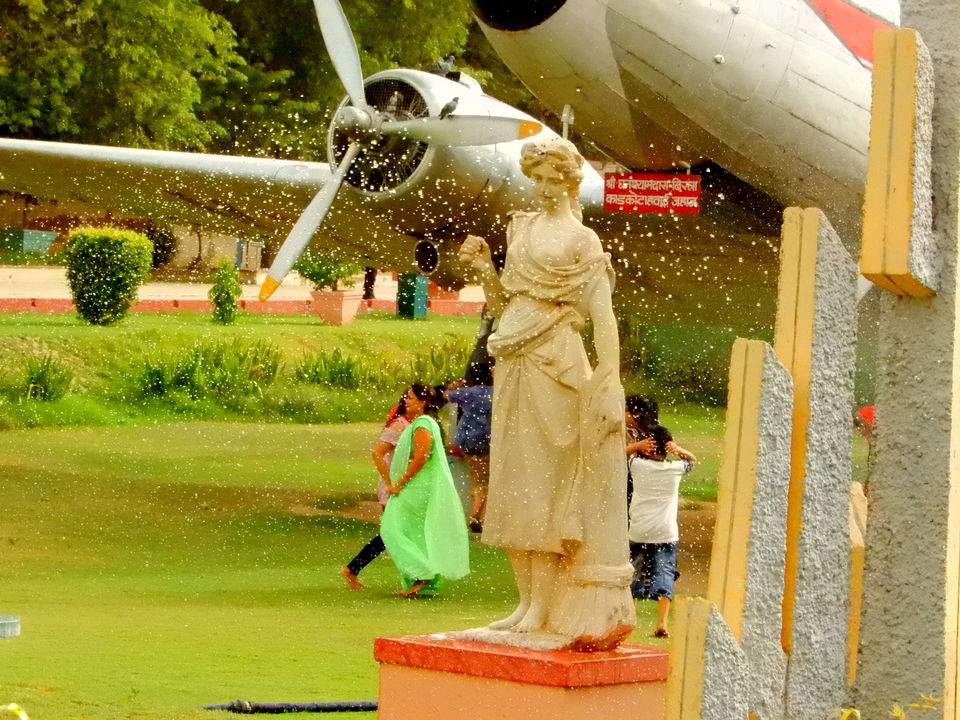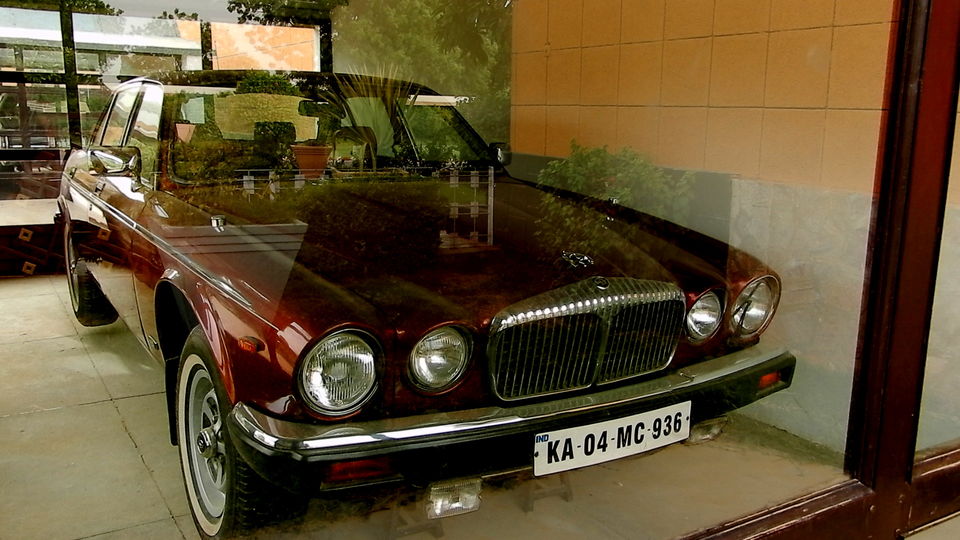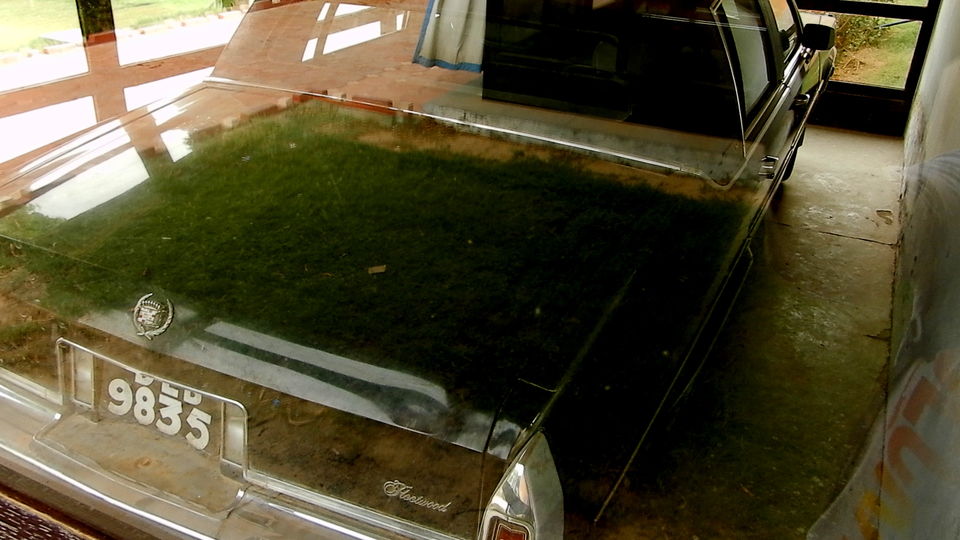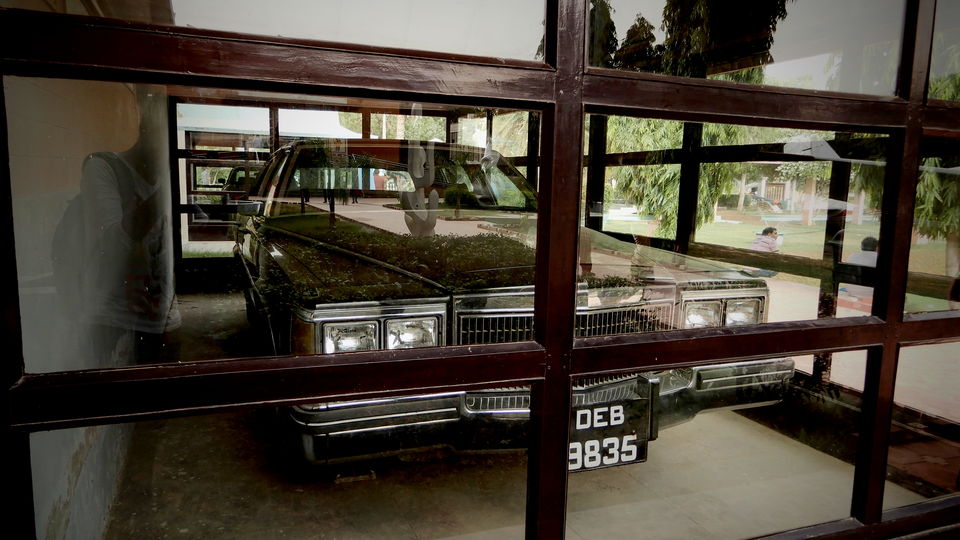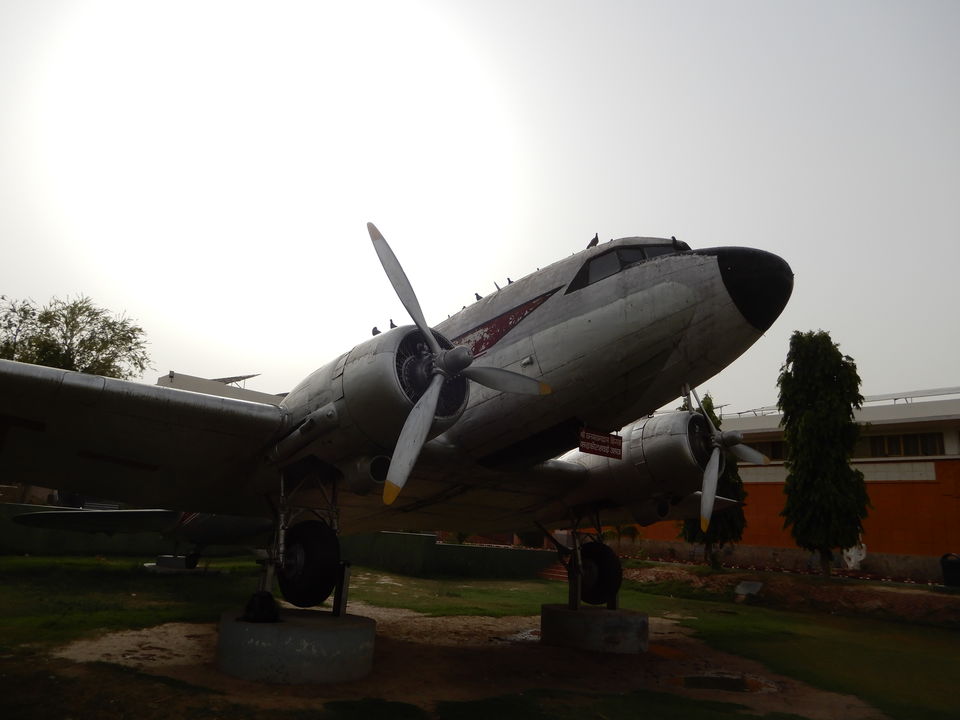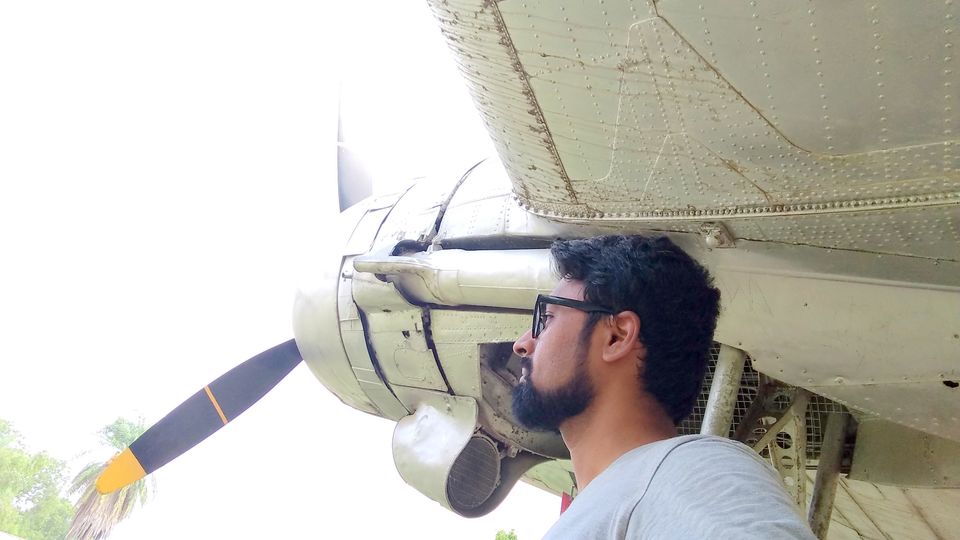 There was newly opened Pilani Gallery, which was a kind which had models, showing how life was in Pilani earlier. These models can speak. This is an amazing way of storytelling. The next was a closed room in round shape, which looked like a theatre, where there screens on every side and we were sitting on moving chairs. In the first screen, we were shown an animated movie, narrating how Pilani and Birla family came into existence. All the other screens had life sized models, which narrated some life instances from the Birla family. Any type of photography is strictly prohibited here. I was damn surprised to know the history and culture of this place. Last time when I came here, nobody told that Birla belonged to this place.
Outside the museum, you will see the personal airplane of GD Birla, Dakota and two of his cars. One is Jaguar; and the other Cadillac car. Next to it is a model of a rocket. There is a model of Apollo satellite placed in the park. You will also get to see the first car of India, Birla. The park and museum closes at 6PM.
Pilani isn't too far from my hometown (Mahendergarh) and the first time I visited here was a school tour. Visiting here again after ten years was pretty nostalgic and saw all the places I visited last time. I saw the place where we sad and had lunch. That place is now no more a good place to sit. This time I couldn't visit Saraswati Temple. My main objective was to visit Birla Science Museum which was justified and satisfied. While returning, I took an auto from the premises of the institute and reached bus stand. From bus stand, I took a bus to Loharu and from Loharu junction, I got train to Mahendergarh. It's also good to explore places which are near to your hometown.
Places to Stay - Places to Eat in Pilani
There are nice options in Pilani to stay and eat. You can stay in Surajgarh Fort which is wonderful property (located around 15KM from Pilani). There are small cafes and restaurants in the town. The one I visited was Sandpiper Cafe and Restro which is situated near Panchwati. It has nice ambiance.