Are you fond of food?? Are you fond of history?? Are you shopaholic?? Are you inquisitive to learn about science and experiment it?? If the answer to all your questions is Yes, then you should visit Hyderabad.
So here goes the itinerary:
- Chowmahalla Palace: Magnificent palace belonging to the Nizams of Hyderabad. There's nothing beautiful than this palace. It is said that this palace is replica of shah's palace of Teheran, Iran. At the same place, we can have a view of Afzal Palace, vintage cars. We can also find the clothes of Nizams, stamps used, weapons, guns, utensils used by Nizams, furniture, etc. The clothes of Nizams were embroidered with real silver and gold. One can also see khilawat clock which has a 250 yrs old clock still in working condition. This palace is open from 10 Am to 5 pm. It is closed on Fridays and national holidays.
Entry ticket for Indians is Rs. 60
And for foreigners Rs. 250
- Mecca Masjid: This masjid can nearly accomodate nearly 10000 worshippers at a time. It is believed that the bricks were brought from Mecca to construct this masjid, and hence the name Mecca Masjid. There are sepulchre located here. I was lucky enough that I went at that time when azaan was going on and I got a chance to listen.
- Charminar: A massive and impressive structure with 4 minarets in Indo-Islamic Architecture. One can have a beautiful view of the bazaar of located from the top of the charminar. The steps to reach the top are bit dangerous and curved. But it's worth going upstairs.
Entry ticket is Rs 25 for Indians
Rs 250 for foreigners.
It is open on all days from 9 Am to 5 Pm
- Lumbini Park: This park will take you to the greenery world, hussain sagar lake, Buddha statue. This park is named after the birthplace of Buddha. One can enjoy laser show and musical fountains. There are two shows one at 7.15 pm and other at 8.30 pm.
Park entry ticket Rs. 25
Laser show Rs 60
Open from 9 Am to 10 Pm and is closed on Monday.
- Hussain Sagar Lake and Buddha Statue: We can say that this lake is mini marine drive of Mumbai. In between this lake, a statue of Buddha is situated. One can take a boat from lumbini park to reach this statue. It is the world's largest single-stone statue with a height of 72 feet. Best time to visit this statue is in the late evenings as it is illuminated with colourful lights.
Boat fare: Rs 55
Where to eat??
Breakfast@ Hotel Kamat - Famous for Dosa, kurma puri.
For both vegon-veg Hotel Ruman - very cheap, good quantity as well as quality.
There's a cafe and bakery named Nimrah cafe and bakery besides charminar. Tea is mandatory at this place as well as cookies. I liked the pista cookies.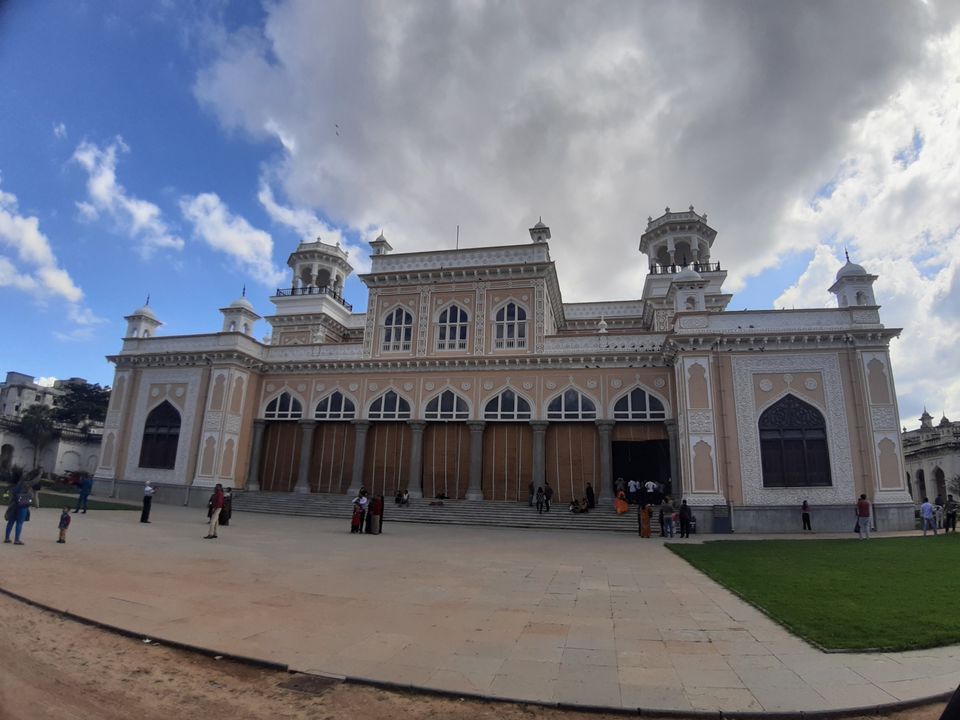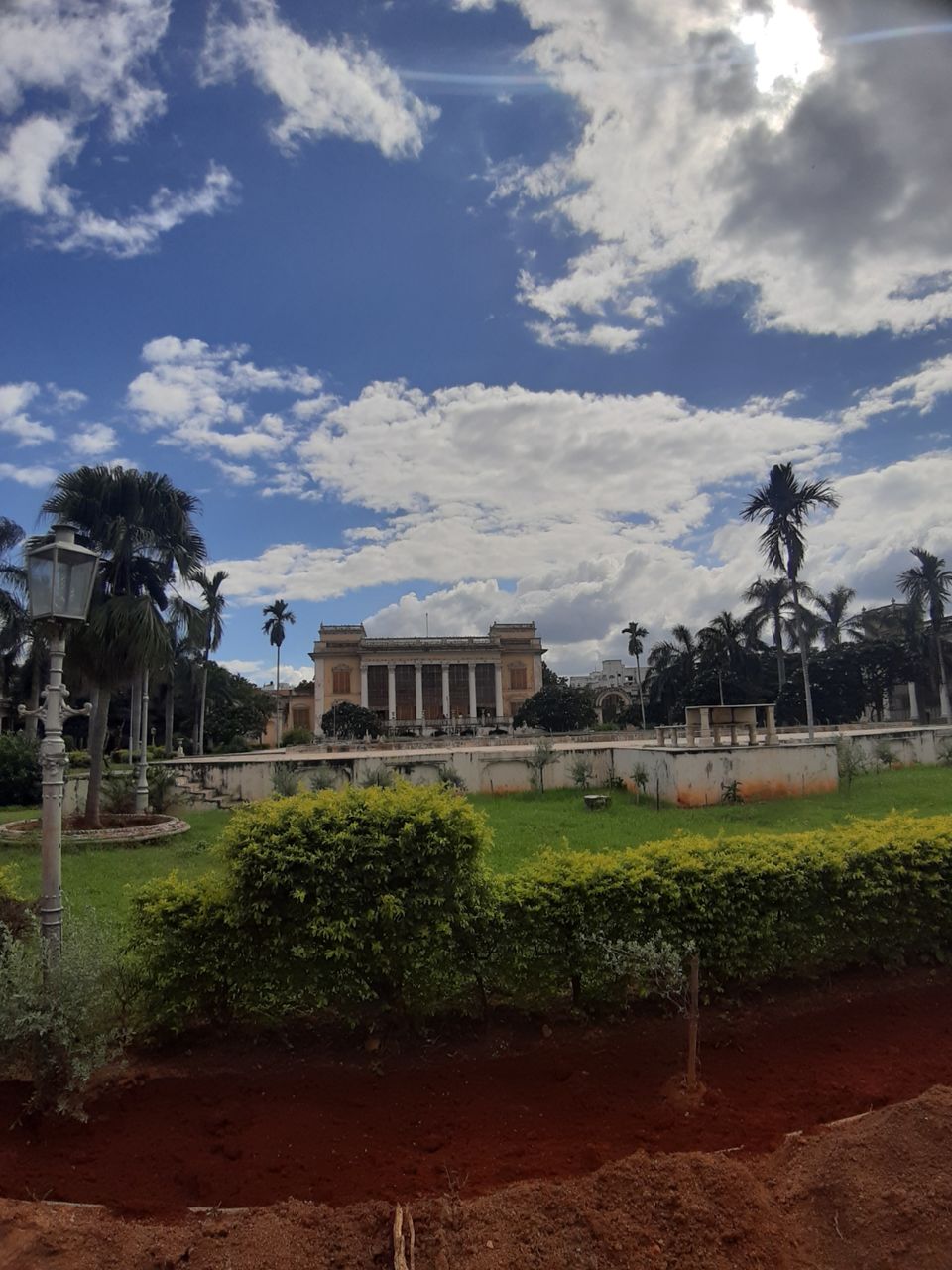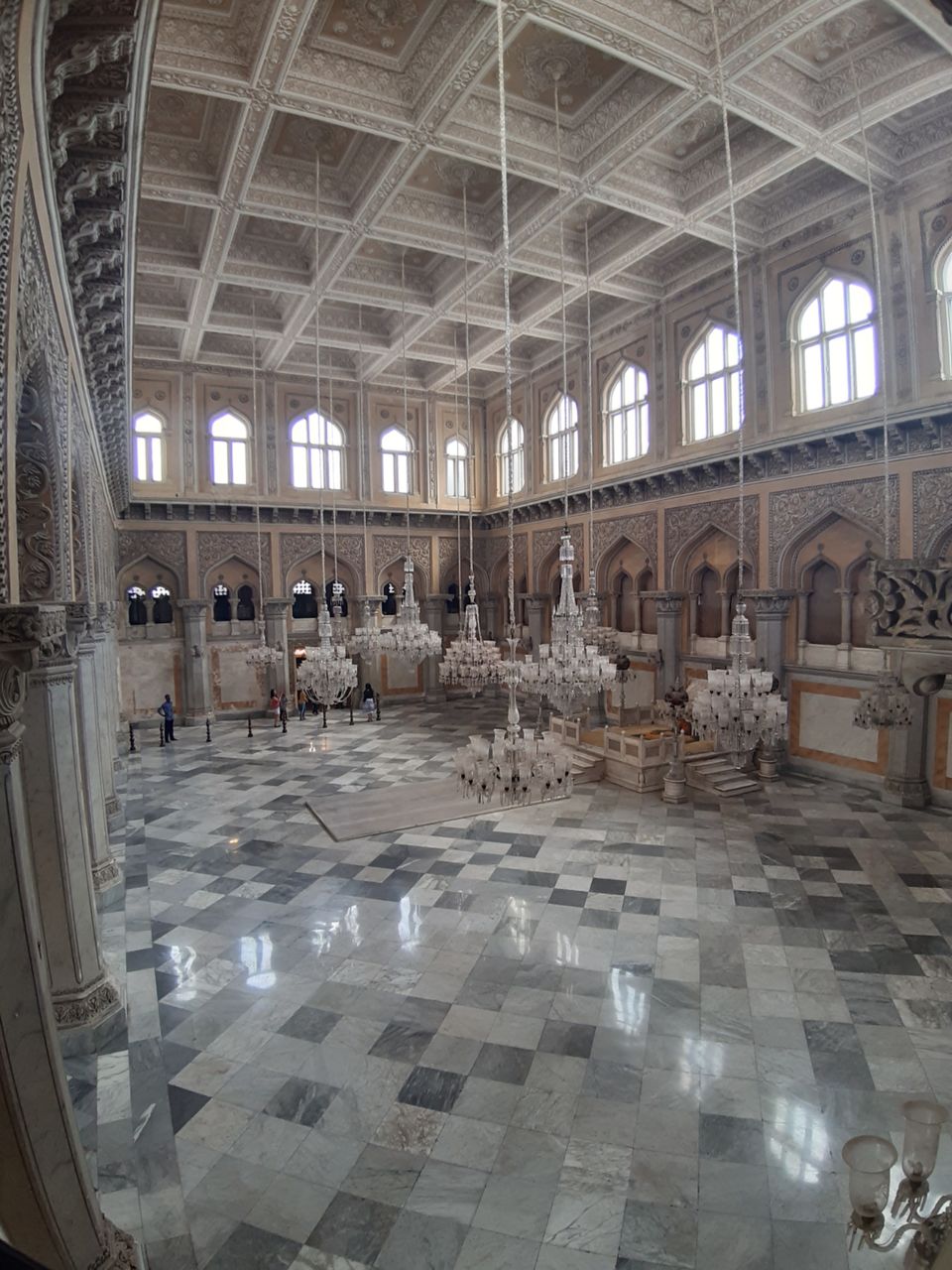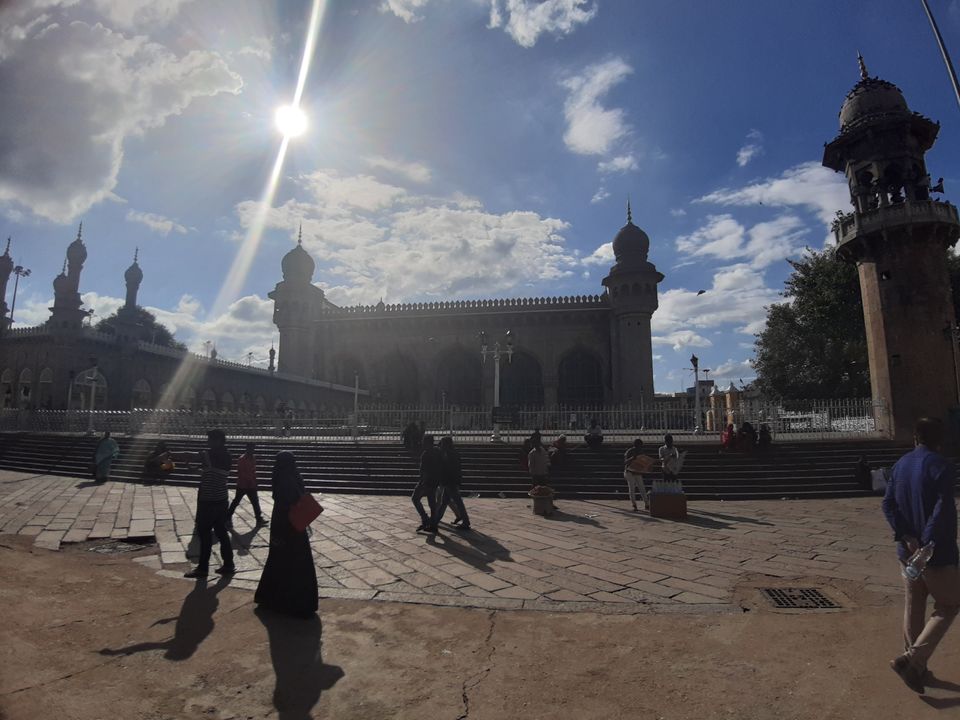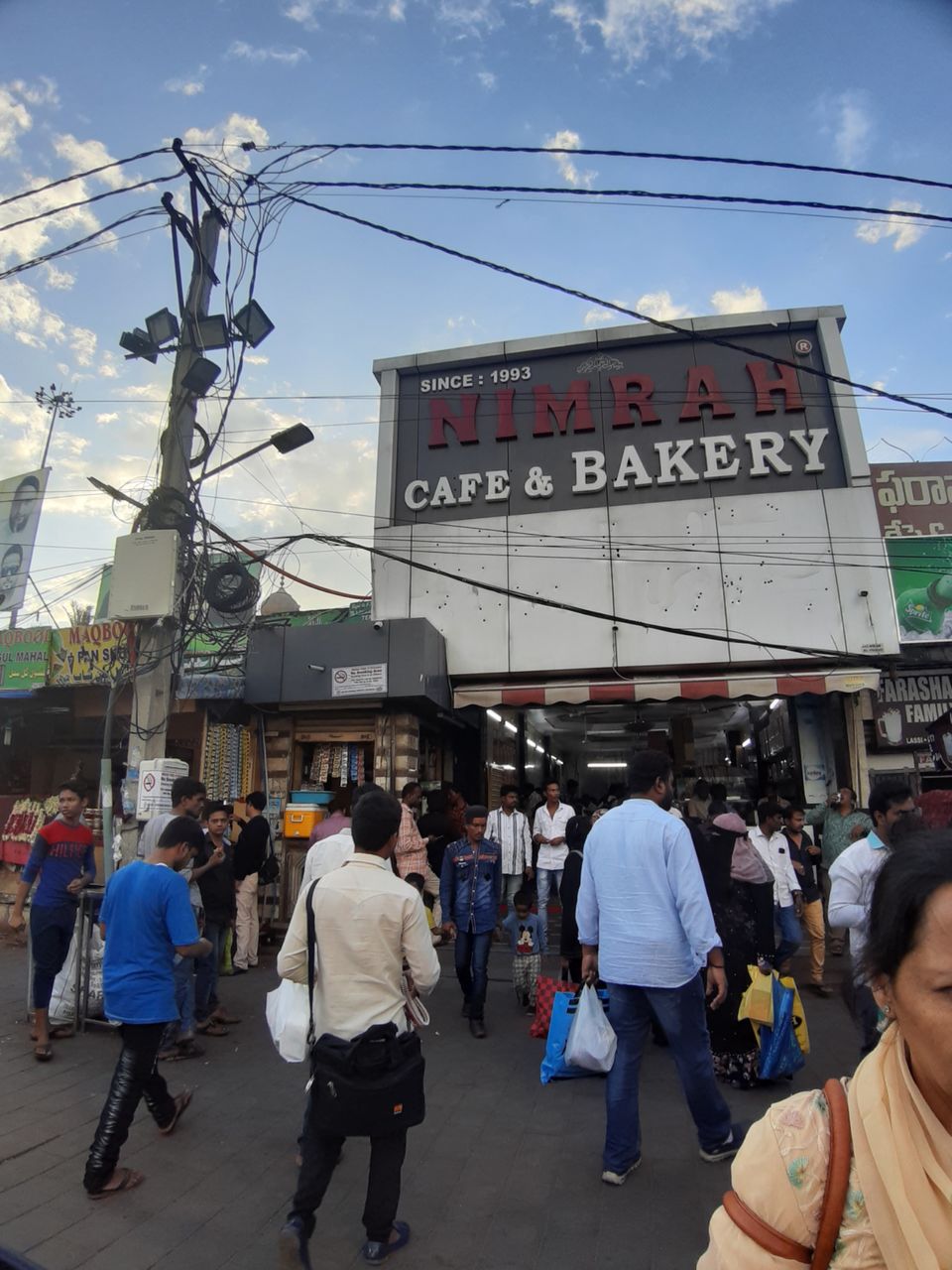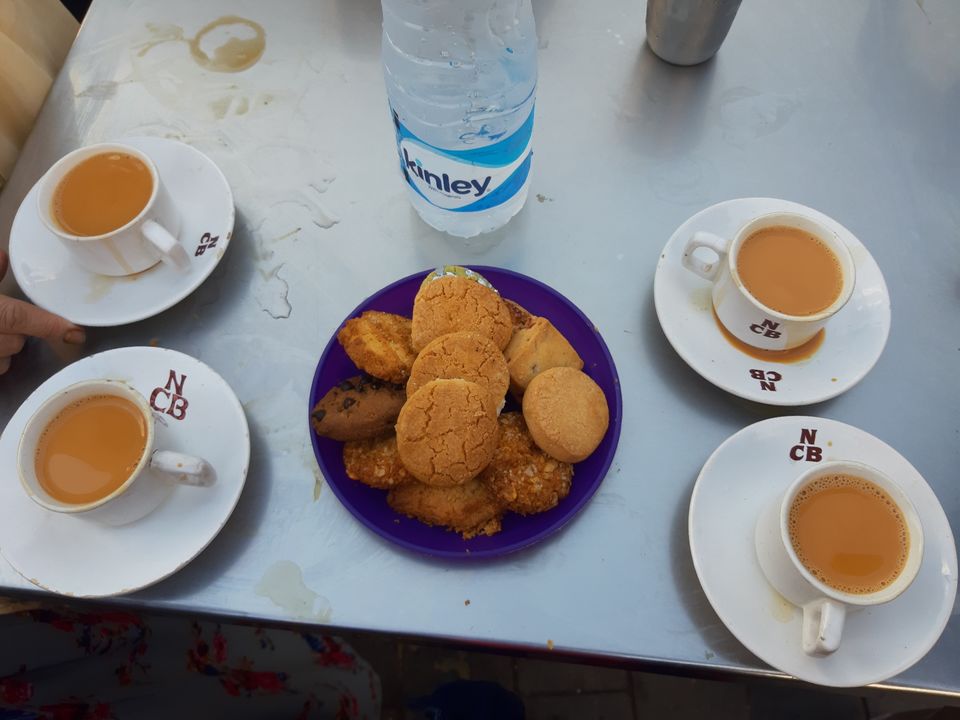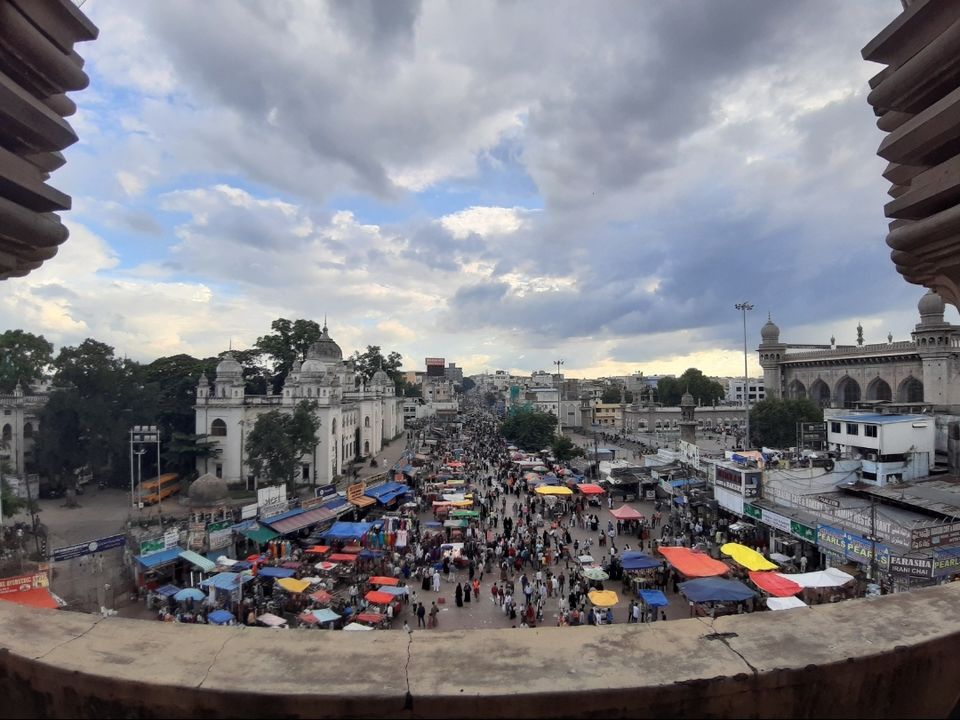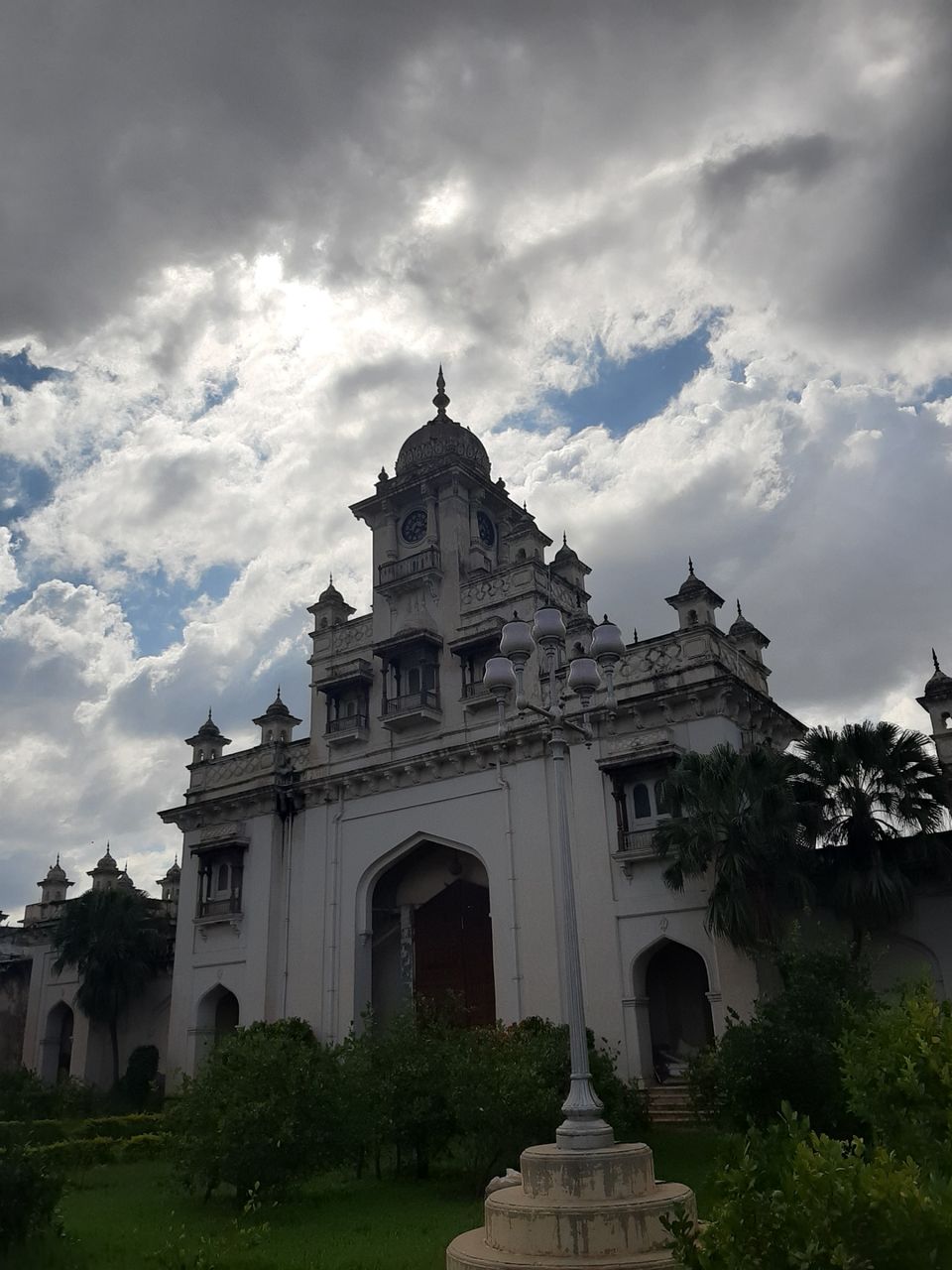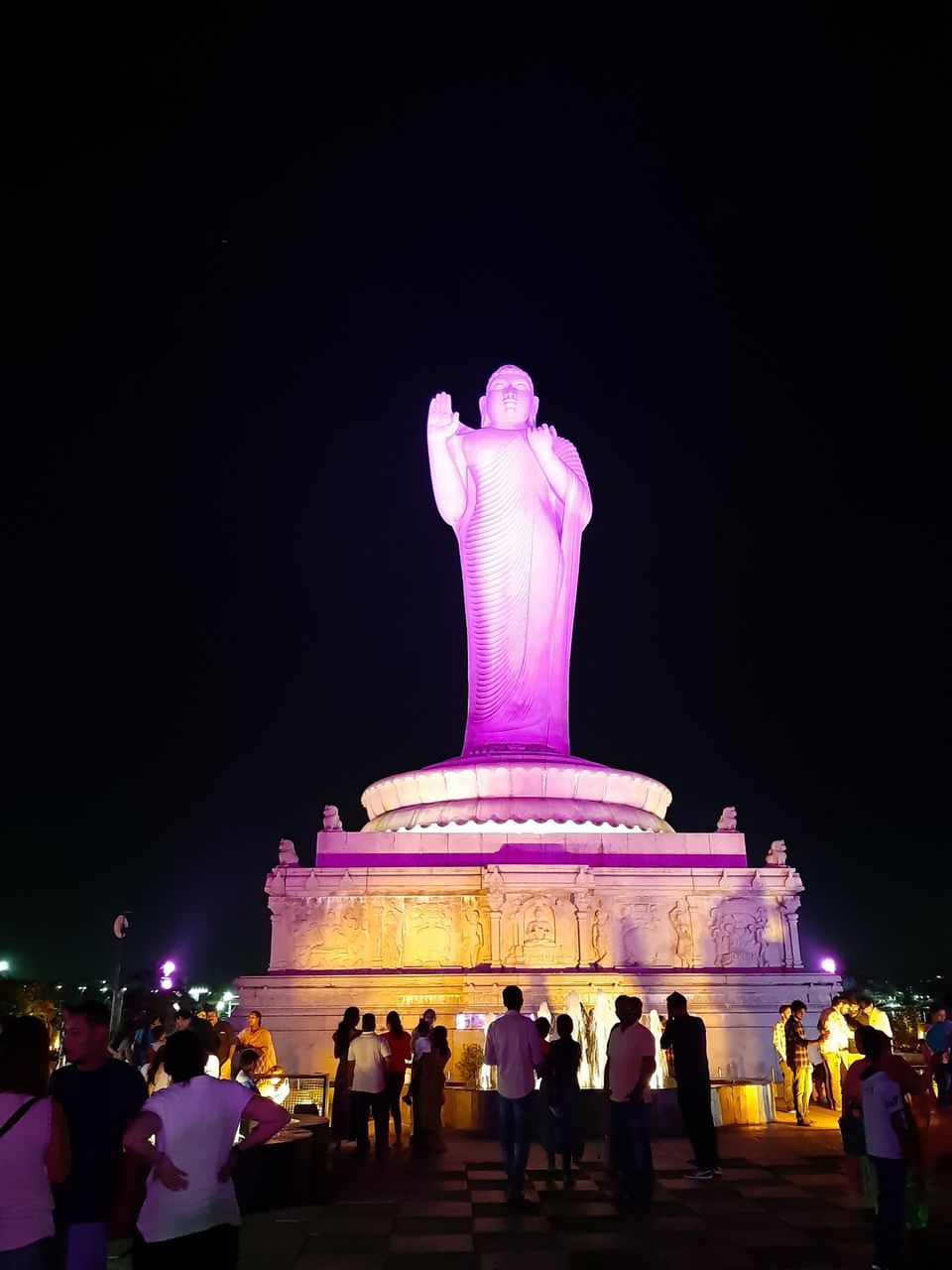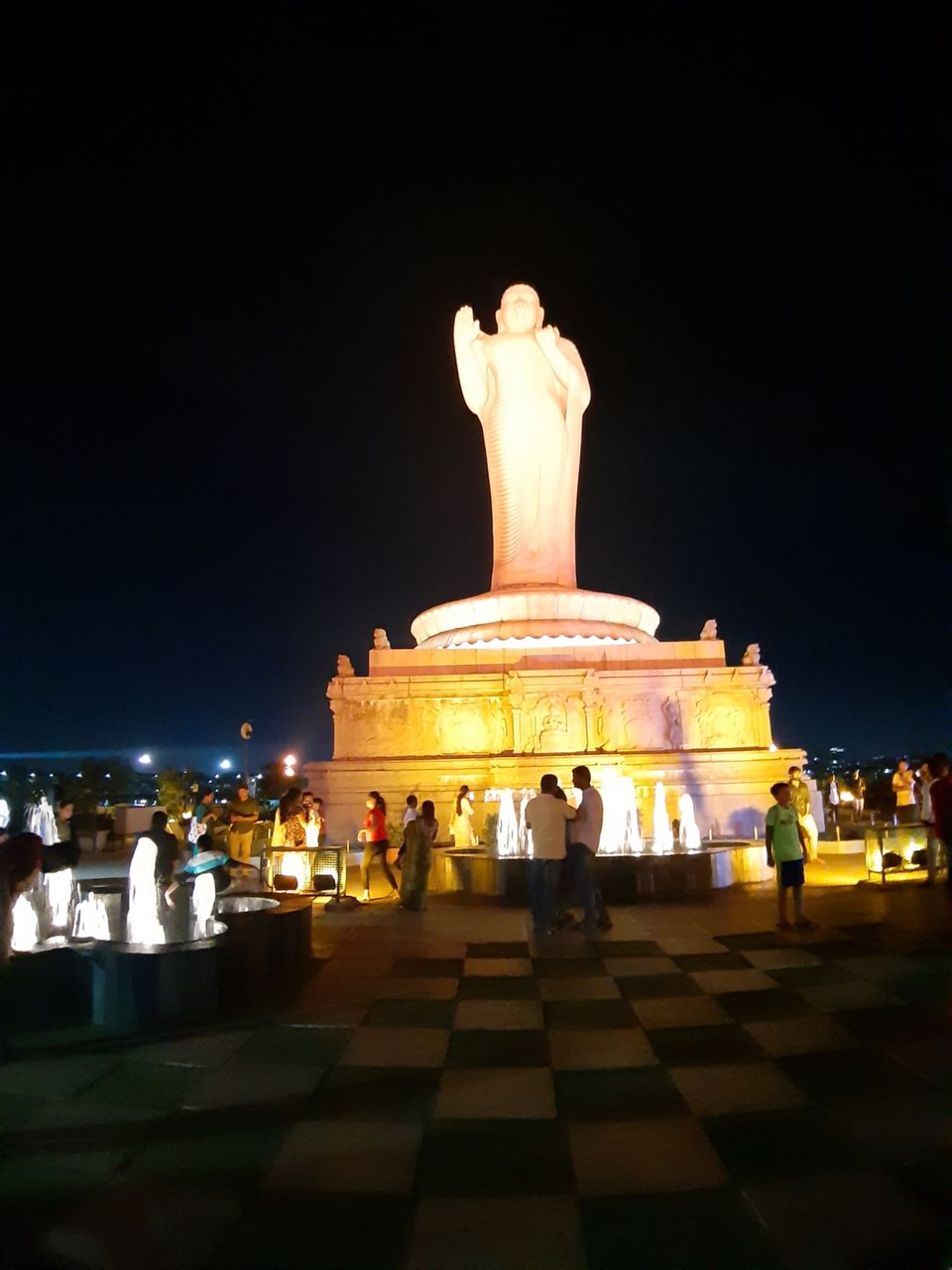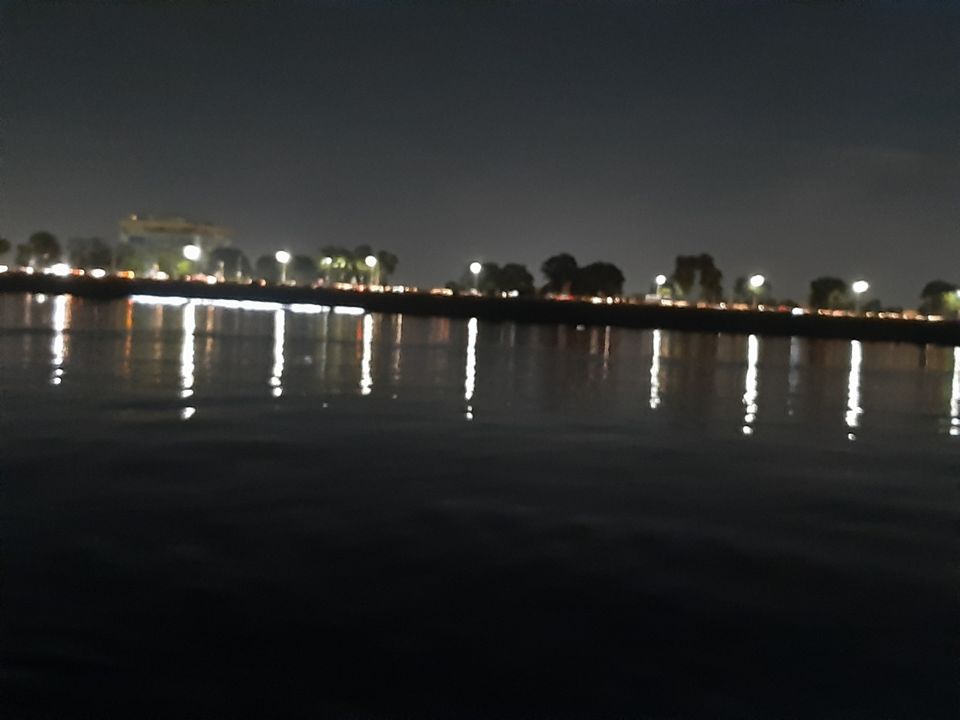 The beauty of this city seen on first day, made me restless and I couldn't be patient to explore more of it. I was desperately waiting for day 2 morning.
- The Birla Temple: Dedicated to Lord Venkateshwara which stands 280 feet high on hill called Kala pahad & Naubat pahad. This temple is made from marble right from the lowest point till the topmost point of the temple.
One can have a wonderful view the city from the top of the temple. Buddha Statue, hussain sagar lake also can be viewed from this temple.
It is open on all days between 7 Am to 12 Pm and 3 Pm to 9 Pm.
- Birla Planetarium: Provides a virtual tour to the solar system and explains in detail about aspects of solar system. The show is fabulous which depicts the mysteries of the universe.
Open from 11.30 am to 8 pm
Closed on last Thursday and last Friday of every month.
- Birla Science Museum: A best place to learn with live experiments. It has various sections like NASA, Archeology, Nobel Gallery, Antartica Diorama, Dwarka Diorama, IEEE, Dinosaurium. It displays beautiful creations. One can experiment the things learnt at school. It is a good place for those kids who are still learning.
The entry ticket for planetarium as well as science museum is Rs 200 per person.
- Qutub Shahi Tomb: These tombs are burial ground of the 7 kings of the Qutub shahi dynasty. The tombs are built in Persian, Pathan and Hindu architectural styles using grey granite. The tombs are not maintained well but still the beauty hasn't faded.
Entry ticket is Rs 10
Open from 9.30 Am to 7 pm
- Golkonda Fort: This massive fort is simply beautiful. The fort is 400 ft high and surrounded by fortification walls. In the middle of the Fort is a garden which increases the beauty of the Fort. One can have beautiful view of the city from the top of the Fort. One needs to climb 340 steps to reach the top which is worth the while.
The fort is well maintained and clean. I liked the strategy used by these people to maintain cleanliness and it should be used by all.
Entry: Rs 25
Open from 10 am to 6.30 pm.
Where to eat:
Hotel Bahar near birla temple, food is tasty, quantity is good and price is fair enough.
At pista house, one can try haleem, khubani-ka-meetha.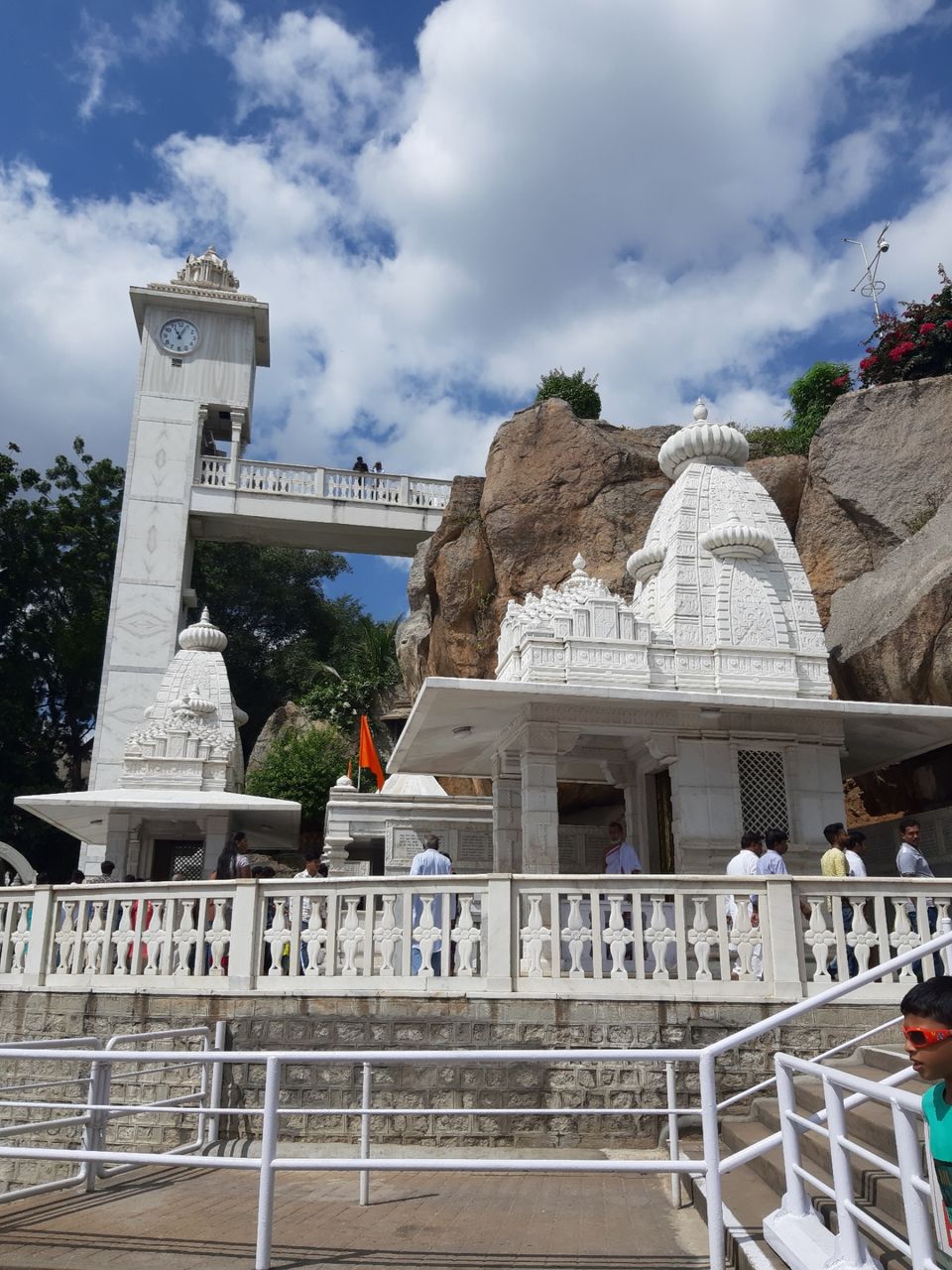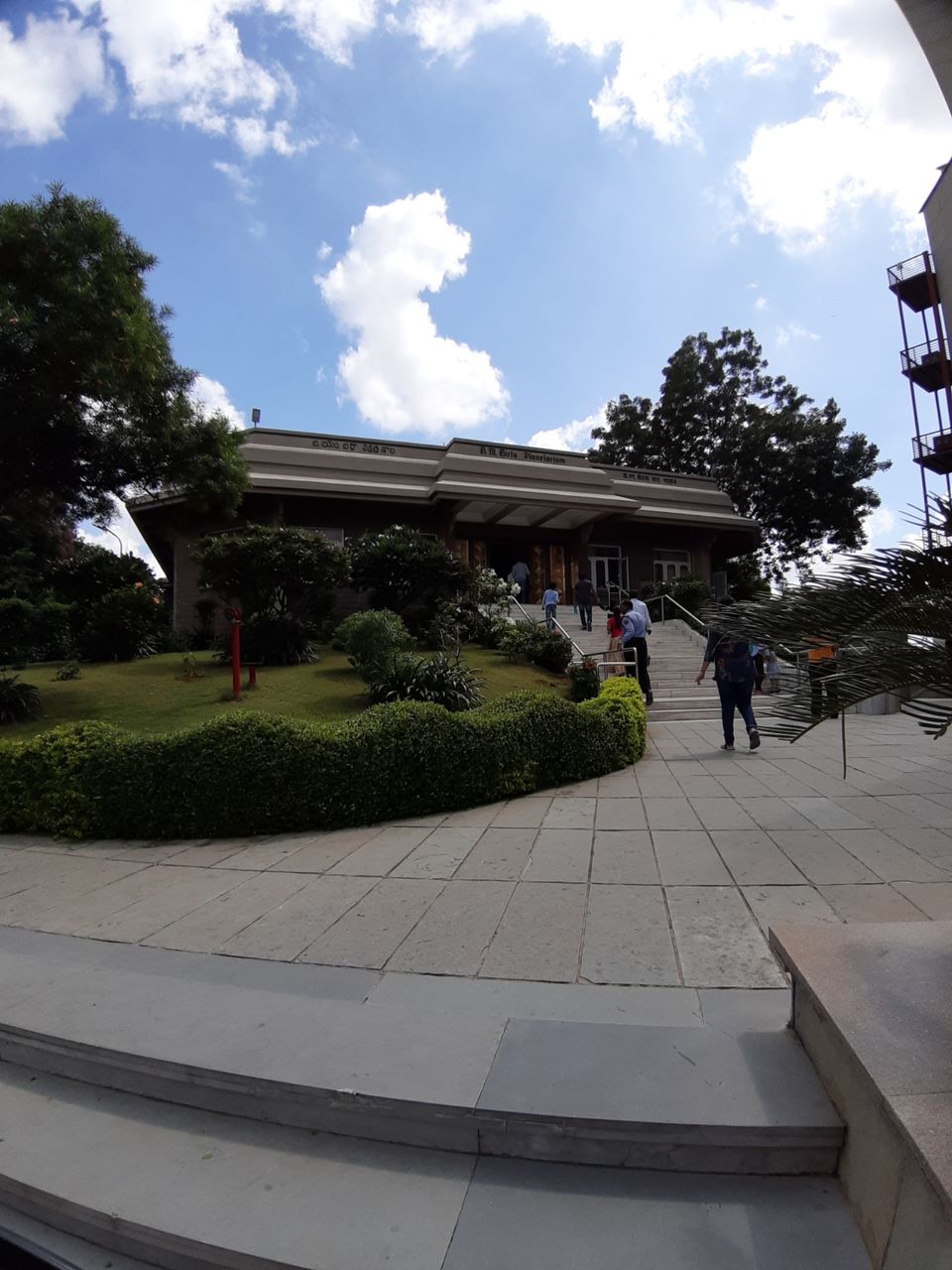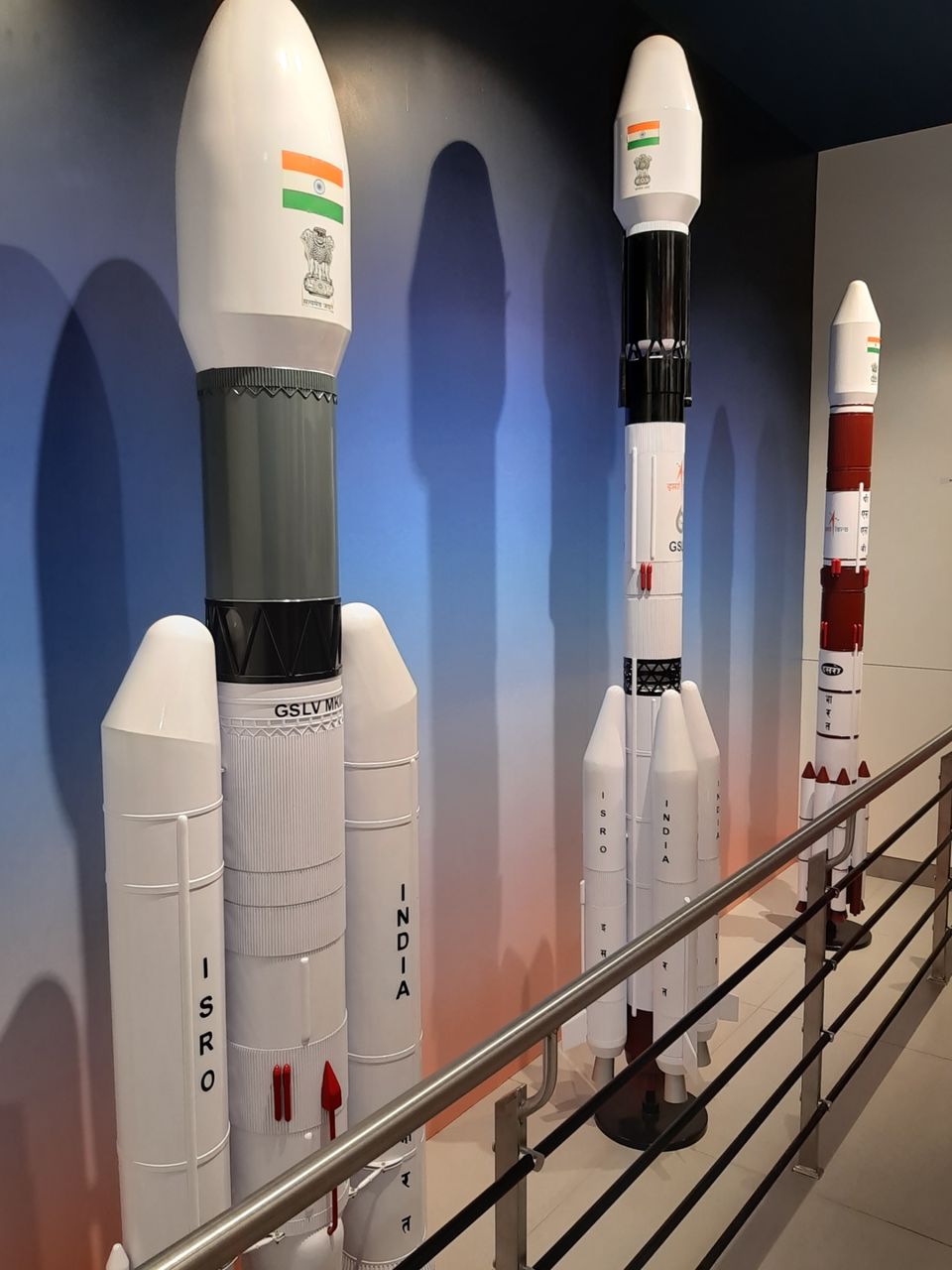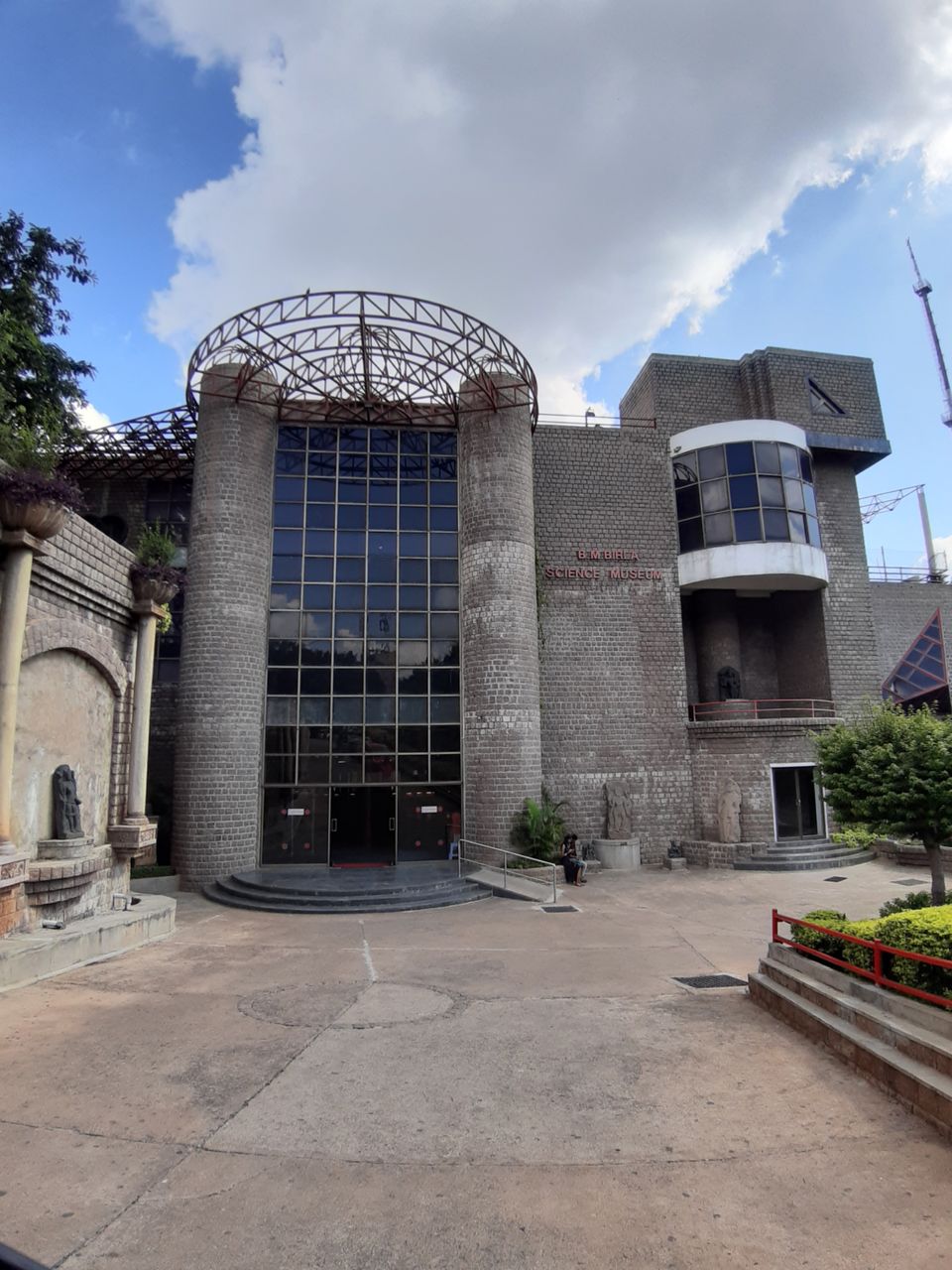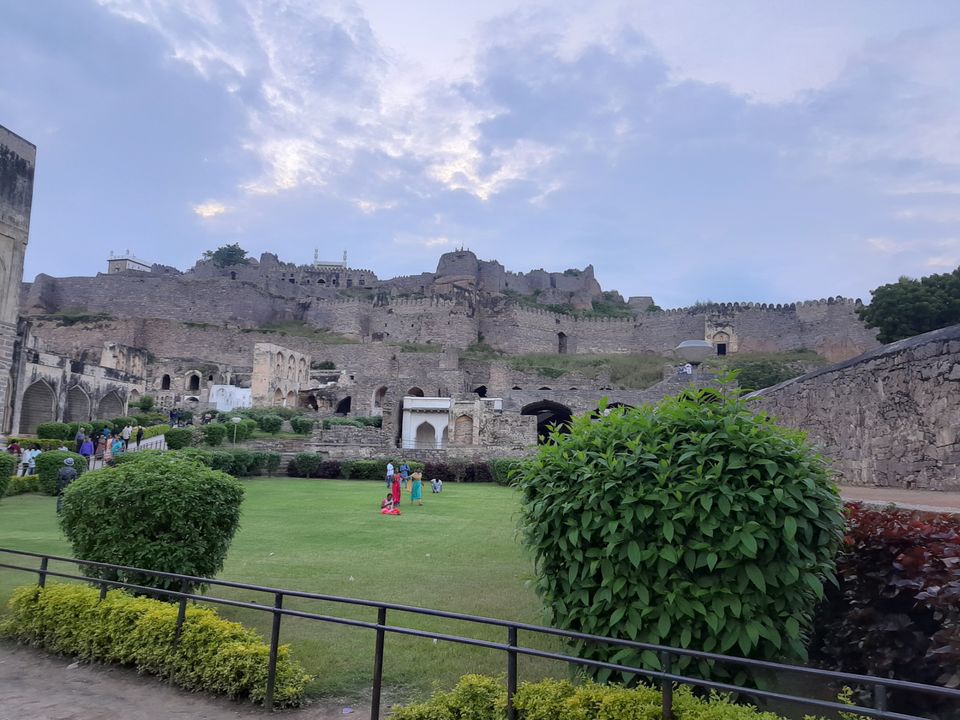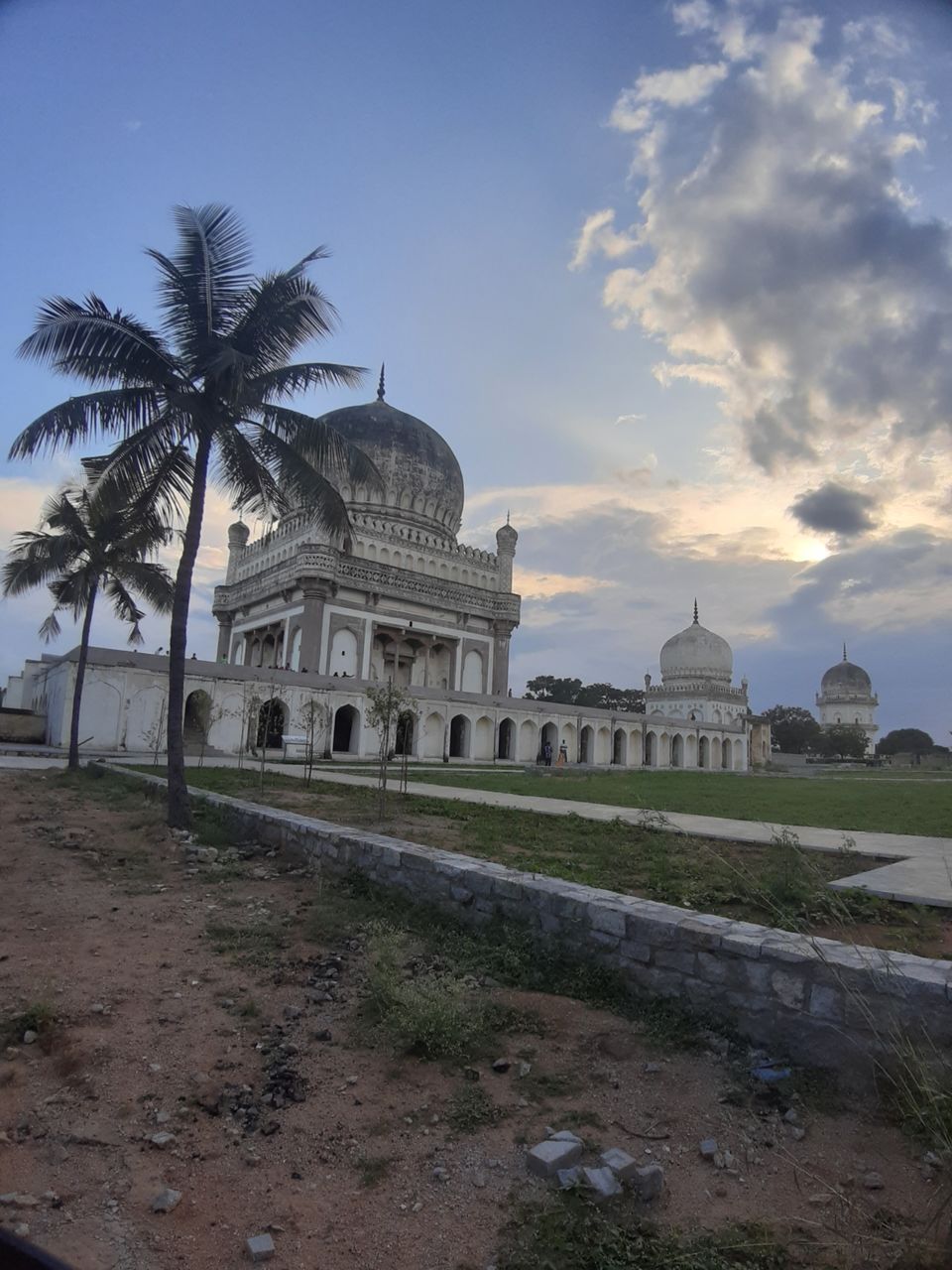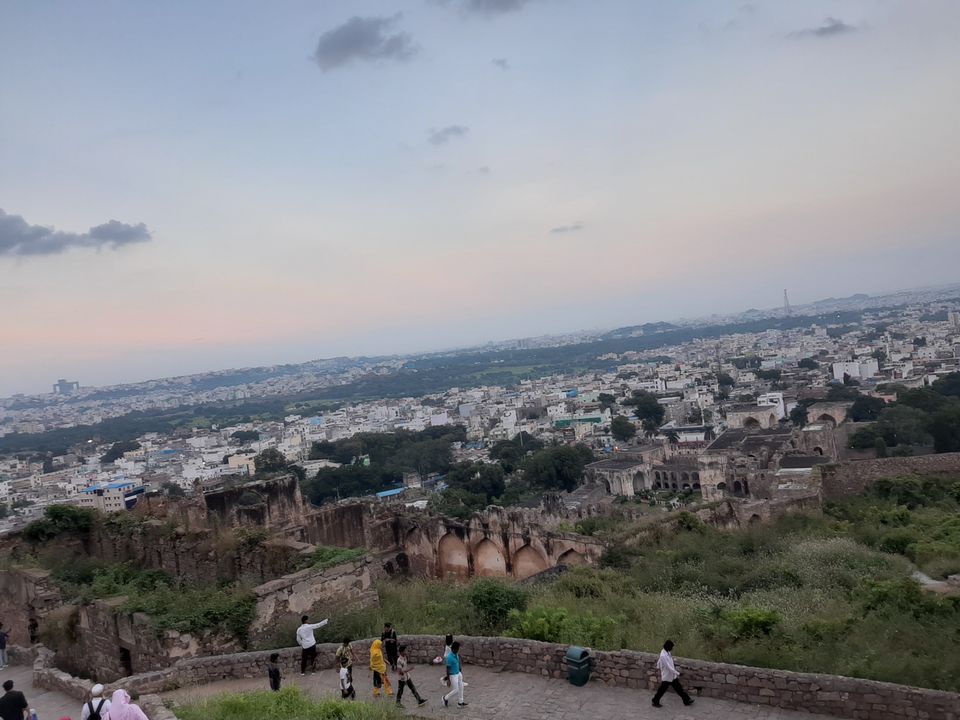 A visit to Hyderabad is incomplete if you do not visit Ramoji Film City. So here we go to Ramoji- The world's largest integrated film studio. If one doesn't wants to miss any part of Ramoji, make sure you reach the place by 8.30 am.
There's a welcome parade at 9.00am. After the parade, you are taken by bus to the actual location of Ramoji which takes about 15 to 25 minutes from the ticket counter.
Ramoji can be divided into three parts:
1. Movie magic: This place has 4 shows: light show, action show, filmy duniya, space yatra. These shows are hardly of 10 to 15 min each but we need to wait in que if there is rush which is time consuming. These shows are awesome.
2. Eureka: Once the above shows are done one can have lunch and proceed to eureka section. Here, you need to sit in red bus which will take you to various studios and will take you to the entire Ramoji city.
Ramoji can accommodate 50 film units at same time. Some of the attractions are Sun fountain, Japanese garden, Hawa Mahal, Angels fountain, central jail, princess street, bahubali set, etc.
To see the entire city, one needs at least 4 hrs.
3. Amusement park and parade: There are complimentary rides available which can be enjoyed. There is also a stunt show performed at 4.30pm. Late in the evening, at 7pm is the good-bye parade.
Ramoji is decorated with lights at night in the same way as bride is. The beauty of Ramoji at night is mesmerising.
Open from 9.30 am to 8pm
There are two types of packages:
1. Normal Rs 1357 (including GST)
2. Star experience 2875 (including gst, lunch, dinner)
Where to eat??
One can eat at the restos inside Ramoji
If this is not the option, then one can try Hotel Bawarchi which is on the way back from Ramoji.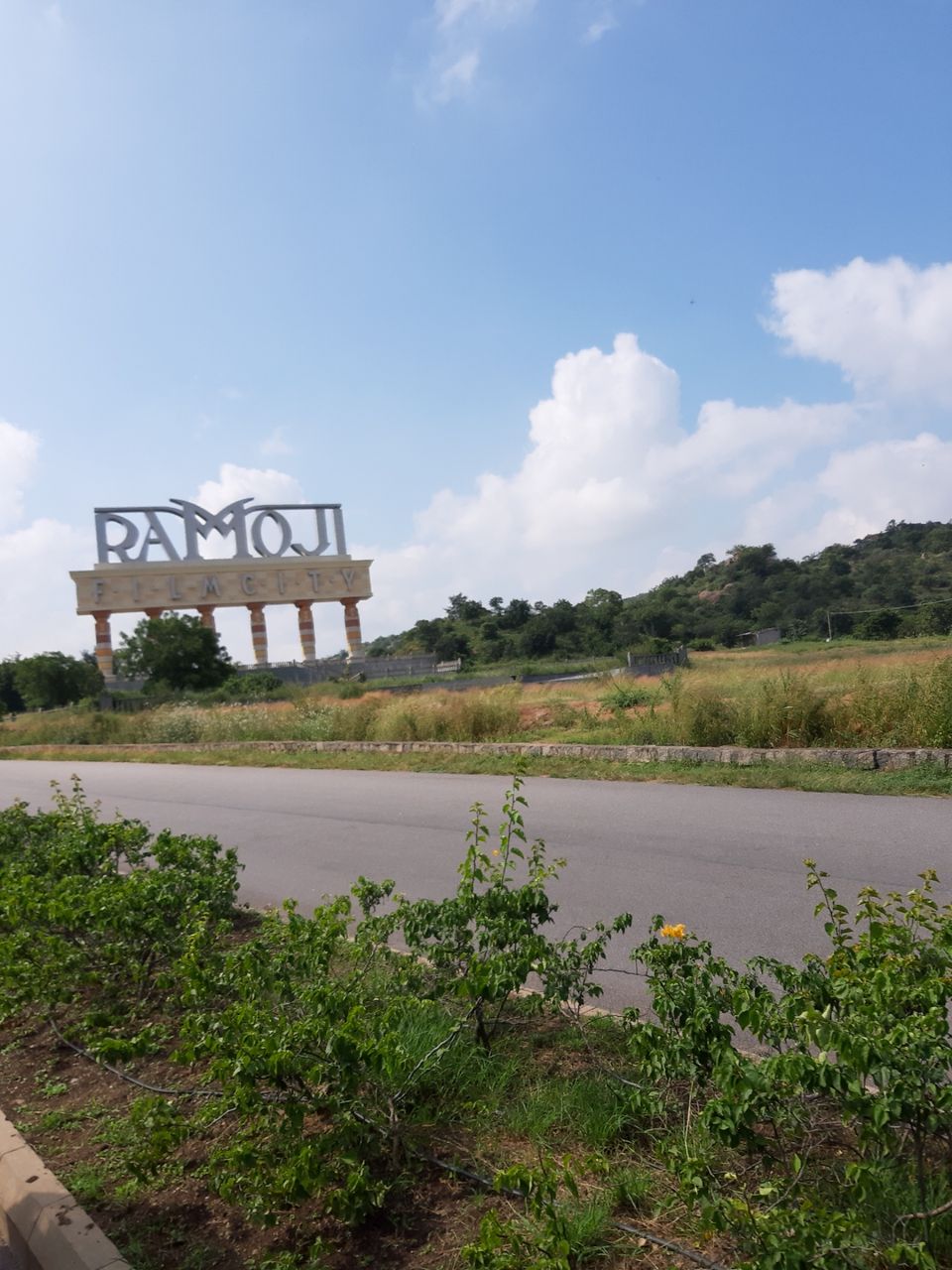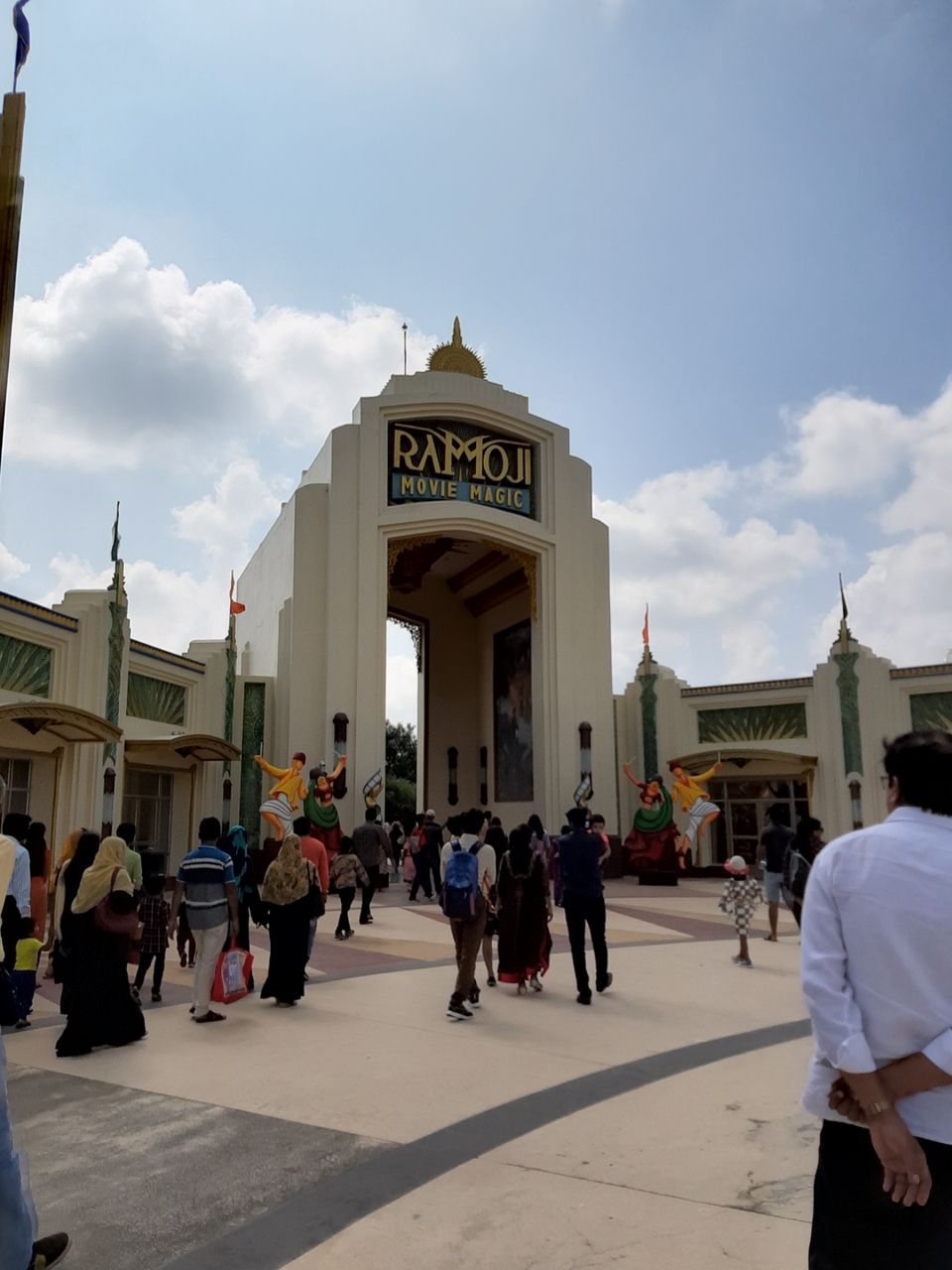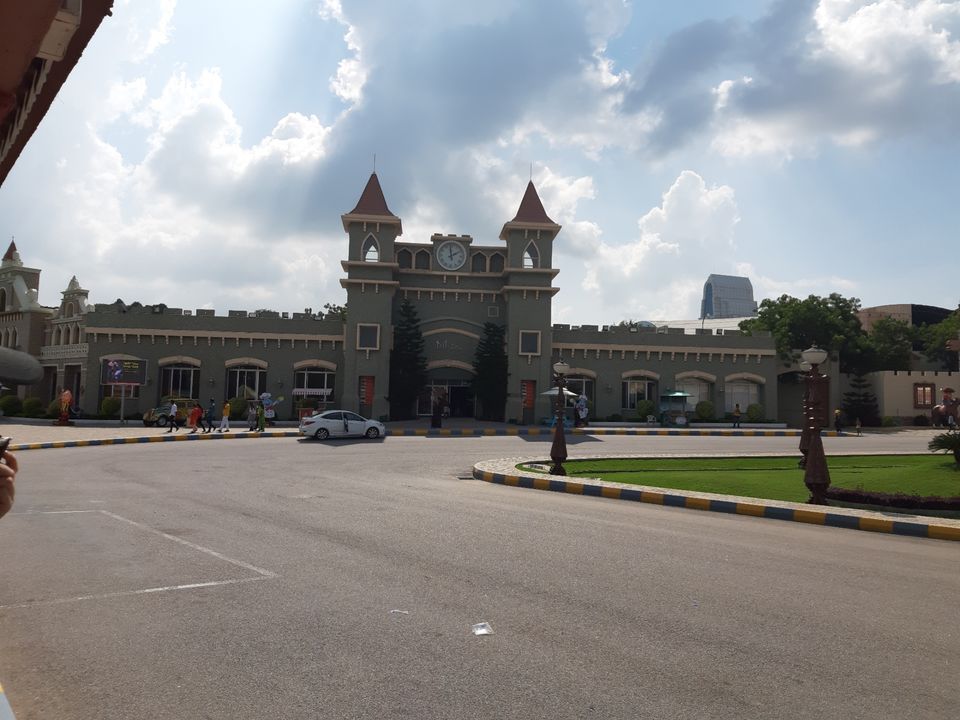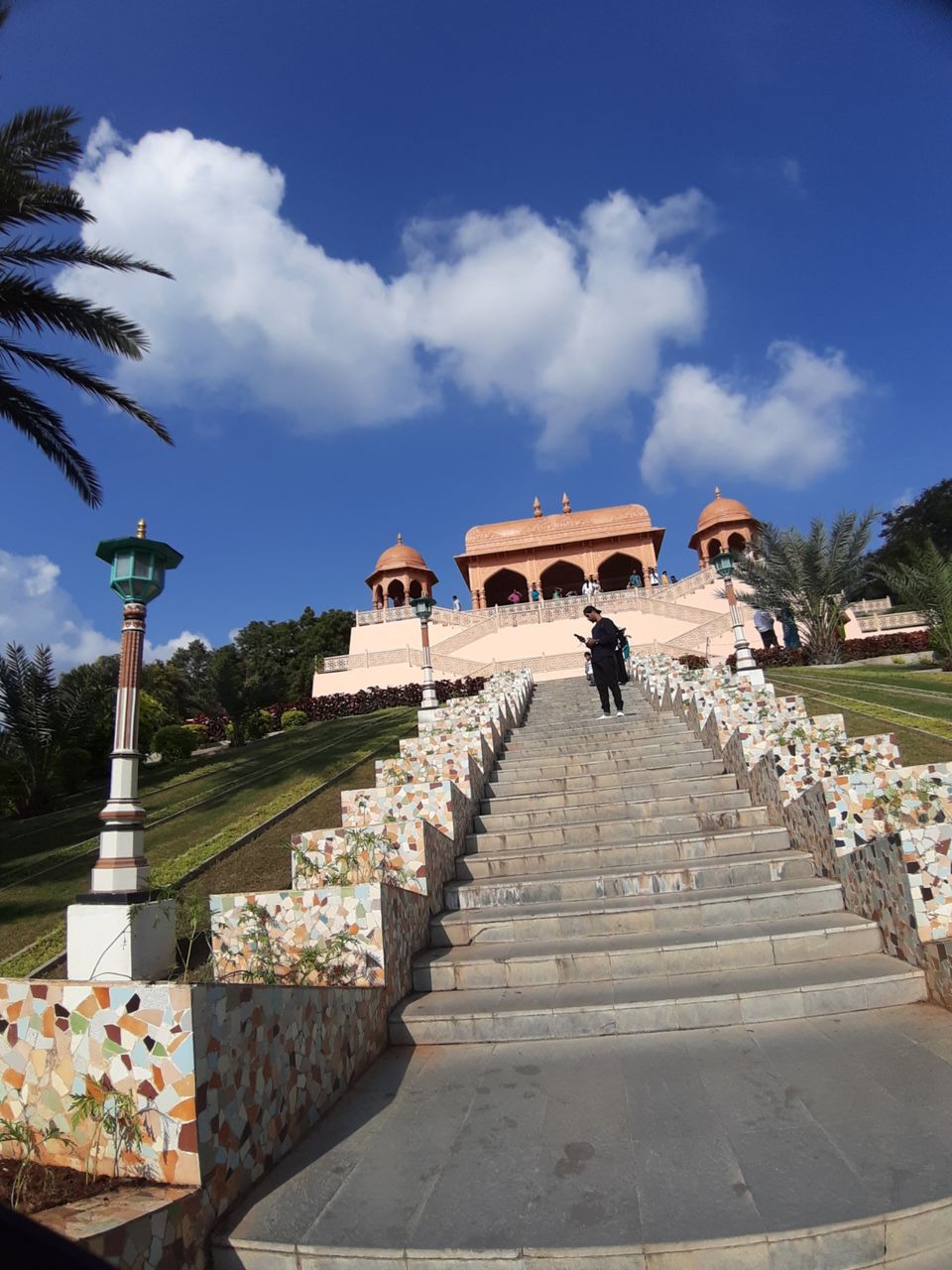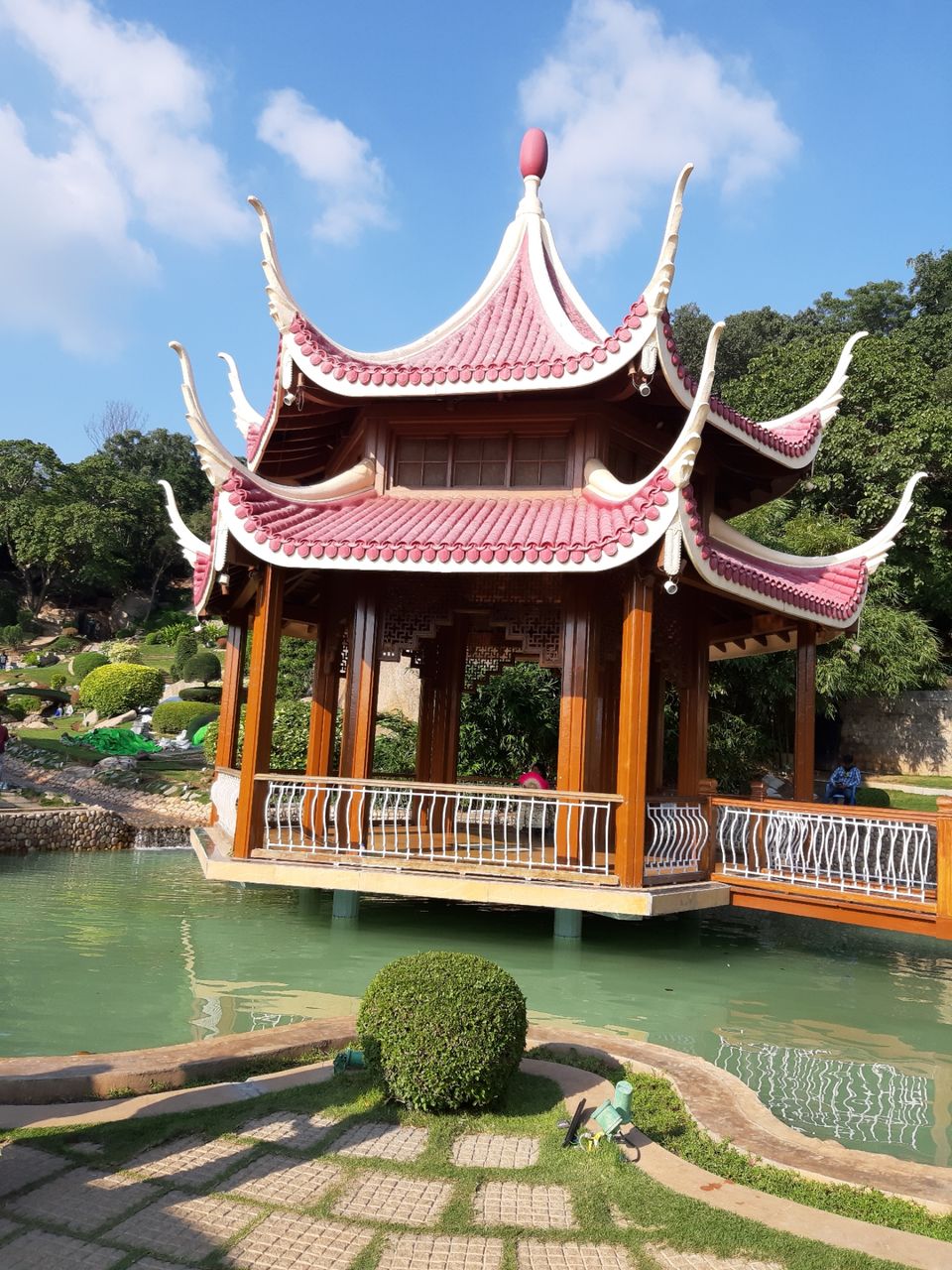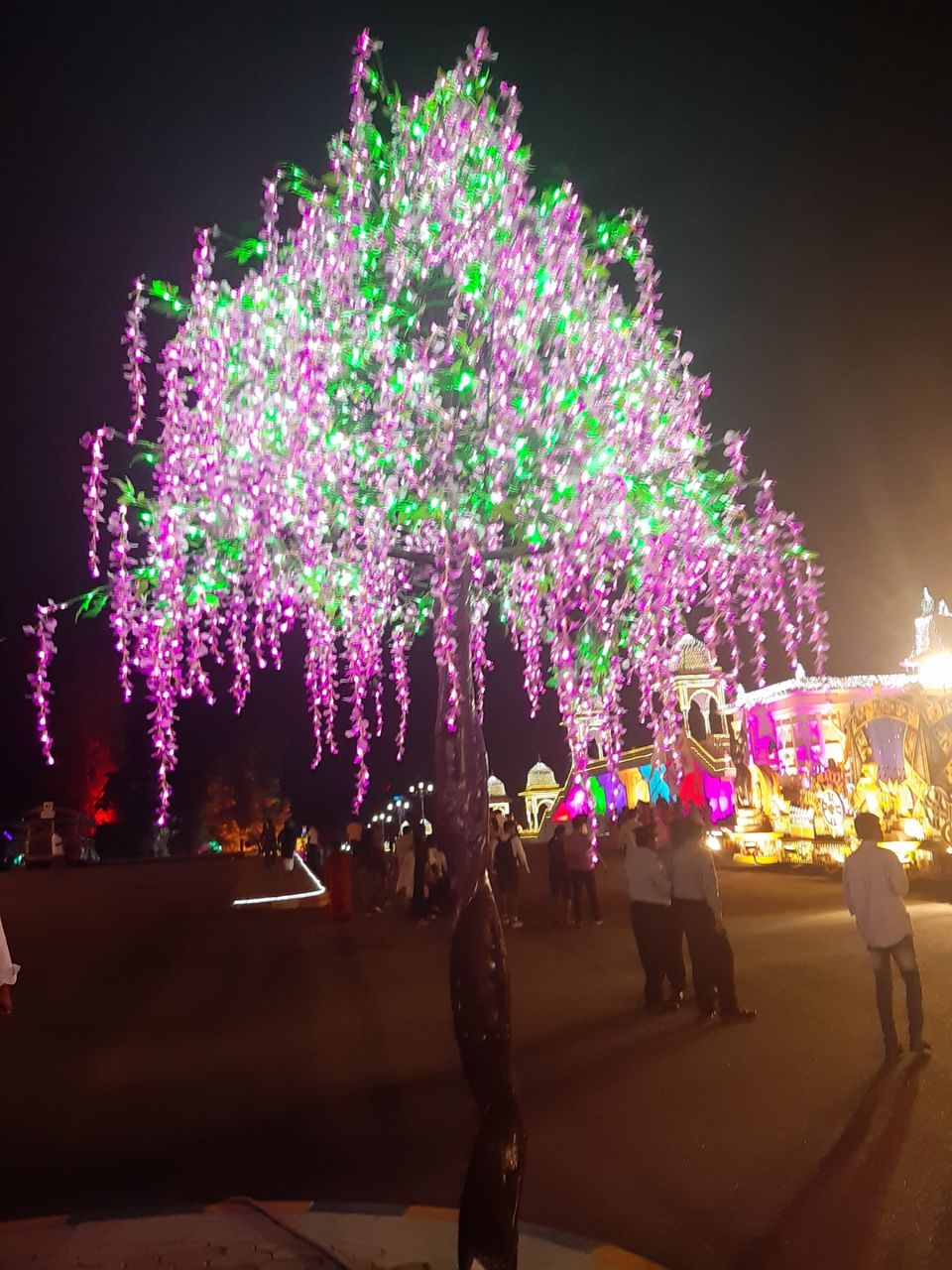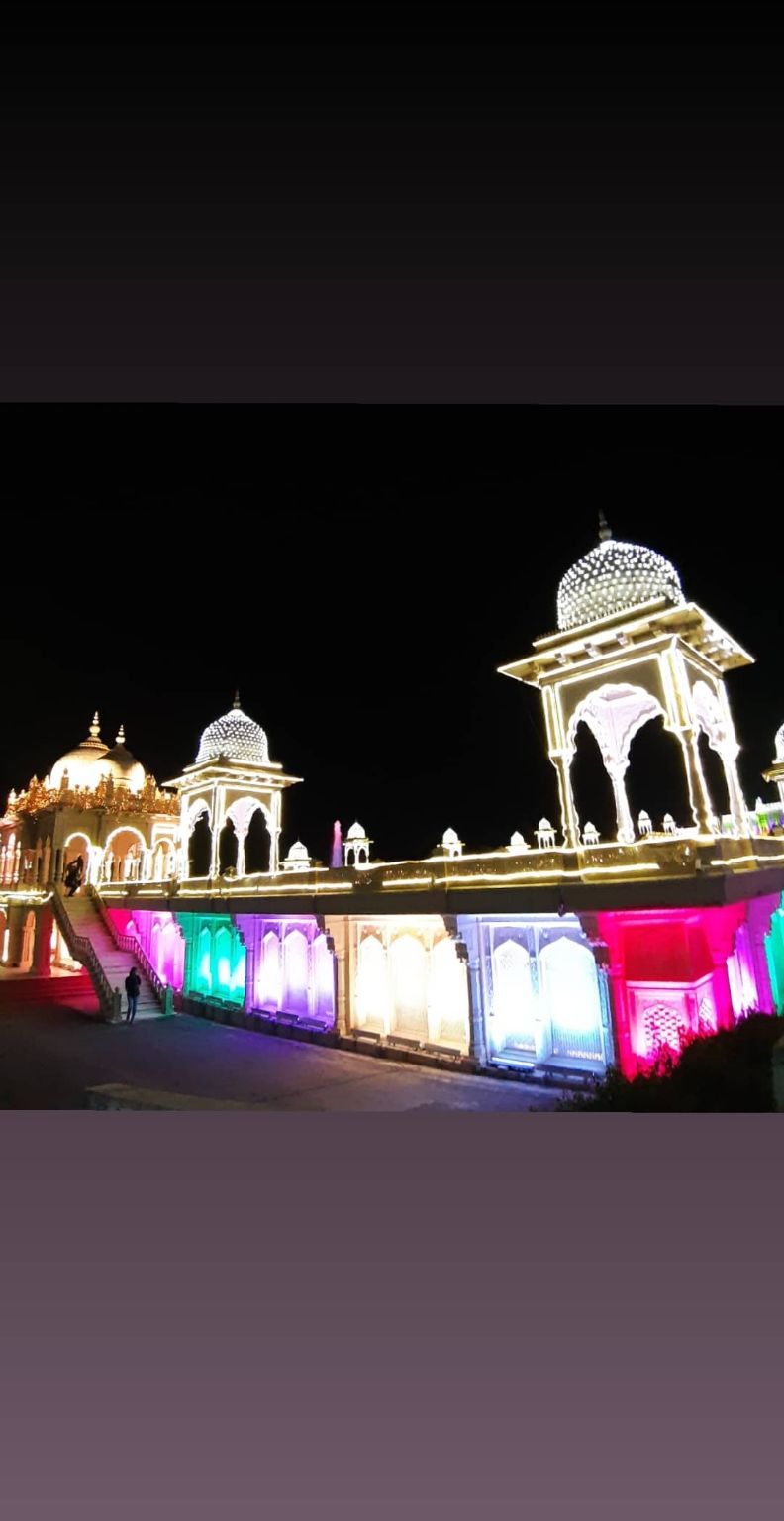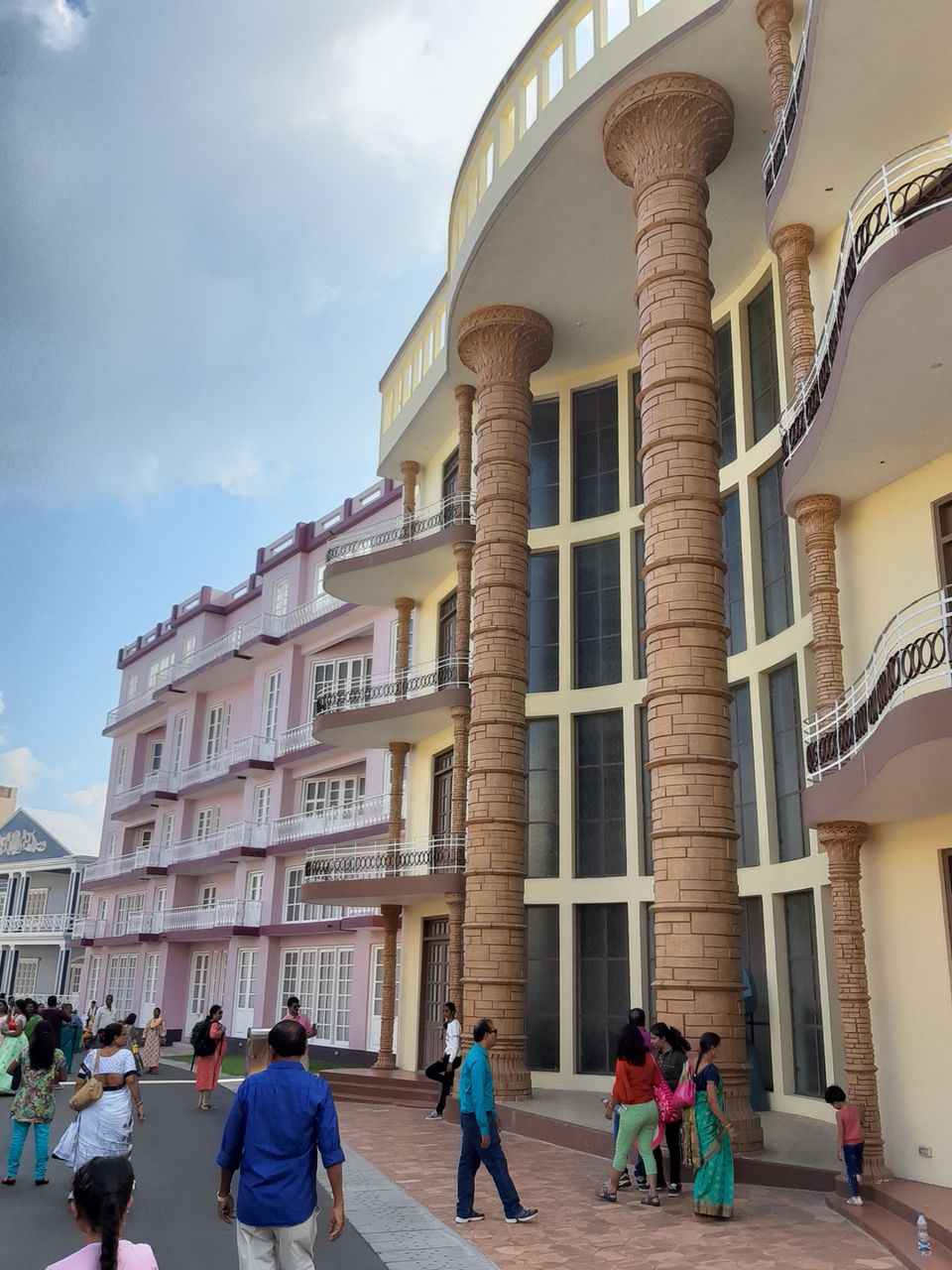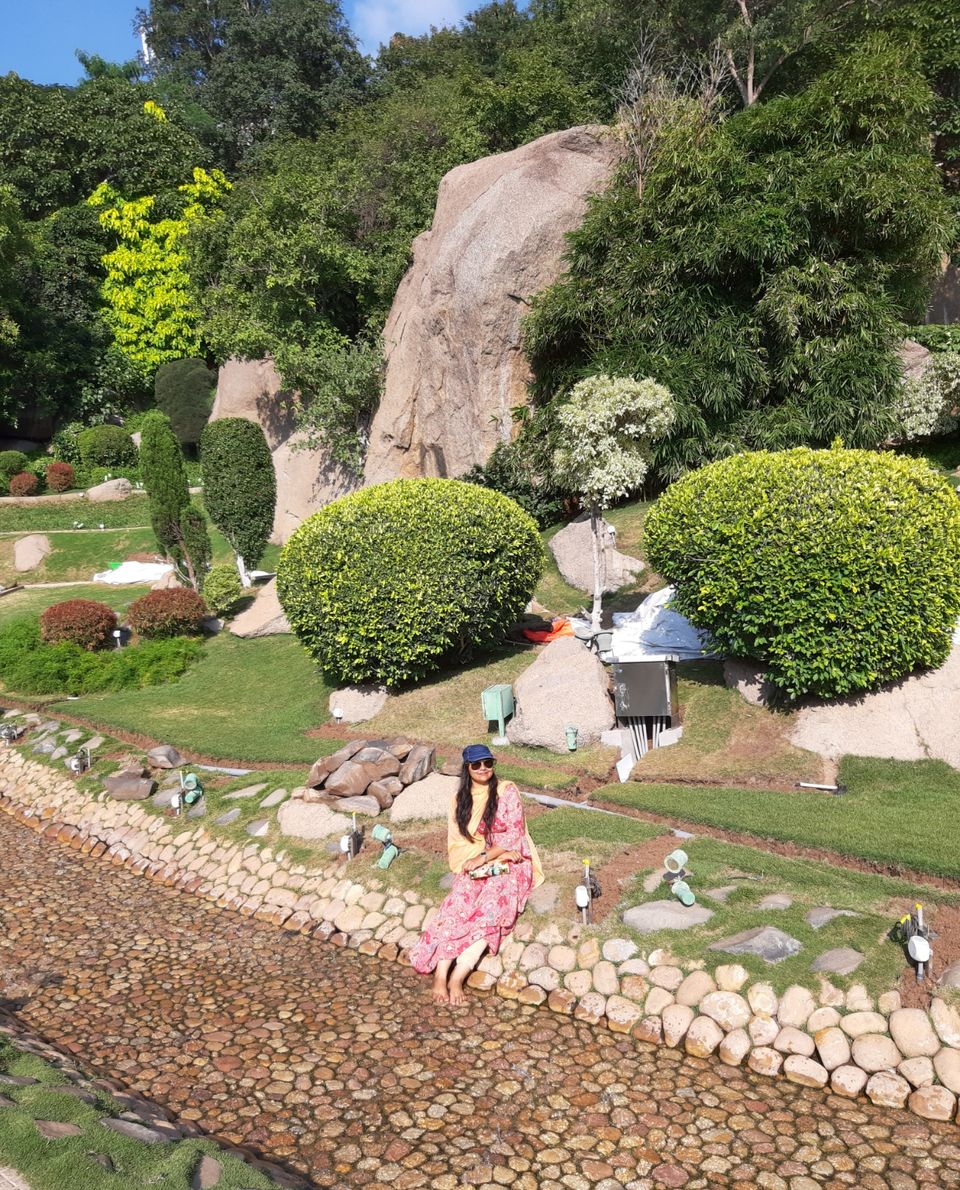 Day 4 began with visit to Salar Jung Museum.
-Salar Jung Museum: This museum displays the collections of Mir Yusuf Ali Khan, 7th Nizam of Hyderabad. Museum has collection of more than 2000 items which includes the works of art of European, Middle Eastern and Far Eastern origin, chronicles of rich Indian heritage as well as collection of rare manuscripts.
Closed on Friday and Public holiday
Entry: Rs 50 for mobile and Rs 20 for individuals.
- NTR Gardens: Located just opposite of Hussain Sagar Lake and Lumbini park. This garden is setup in an area of 36 acres. The gardens has various sections. One can even enjoy rides here. There is a toy train that takes you through the entire garden. Some parts of garden aren't maintained and are unclean.
-Karachi Bakery: If you visit Hyderabad, make sure you visit this bakery. The cookies of this bakery are tasty, delicious.
Where to eat??
Hotel Shadab near salar jung museum.
Hotel Paradise my all time favourite.
I departed from Hyderabad with lot of memories, boost in knowledge history as well as science. Just want to sum up by confessing that 'Mohabbat ho gayi hai humein iss shehar se'
Investment per person: Rs 12k including food, stay, sight-seeing, entry ticket.
Stay at: Hotel Abode