Telangana is the youngest state in India with capital city Hyderabad. Hyderabad is the one of metropolitan cities in India. With all historical and beautiful tourist destinations this pearl's city is attracting travelers from every corner of the world. Almost major attraction of Telangana are near to Hyderabad city which is well connected with international airport, Indian railways and road transport.
Best time to visit - August to March is the best season. According to recent reports Hyderabad is becoming more warmer in April and May than previous period. But most of tourist visit Hyderabad only in Summer Holidays.
Top attractions to visit in Hyderabad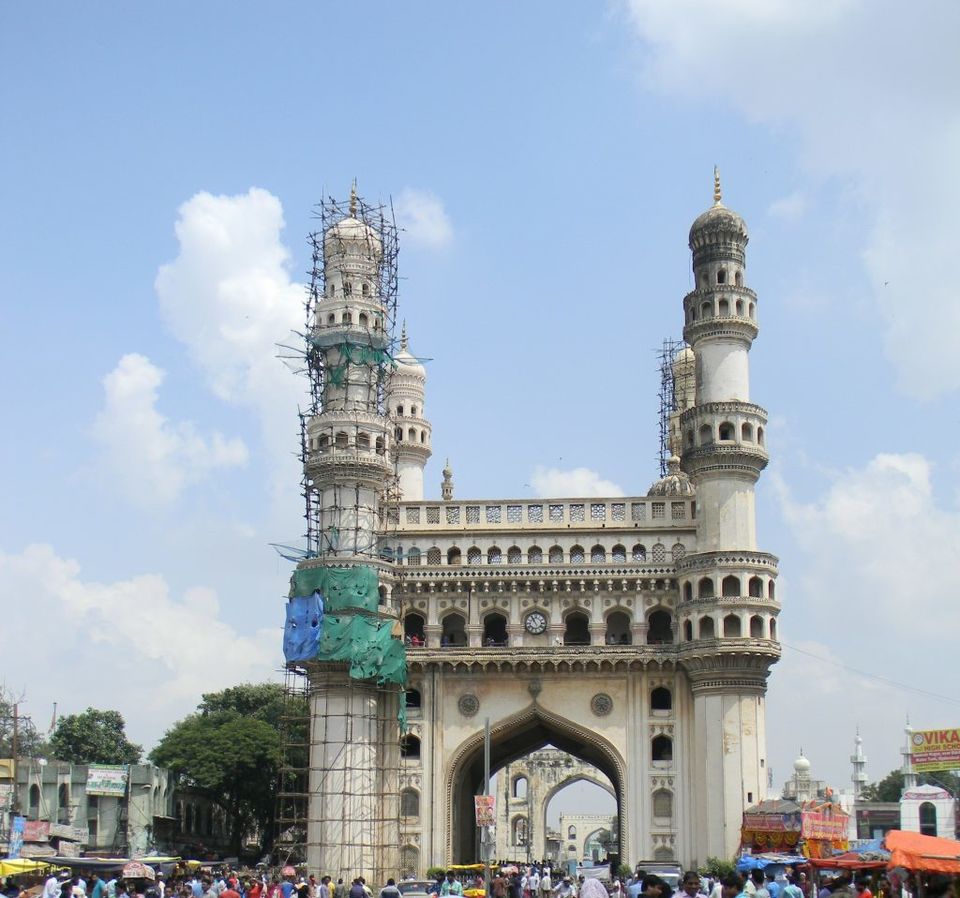 It's global Icon of Hyderabad constructed in 1591 to commemorate end of plague disease in the city. It's a monument with four minarets with each height 160 feet. There is a mosque in first floor of Charminar which accommodate 45 members at a time. This construction has beautiful floral details, mixed art and cultural effect of Hindu and muslim religions. There are four clocks around walls of first floors. From top of Charminar the four kamans and colorful streets of Charminar are visible which adds a. Even Macca masjid gives best view. The Heritage walk of old city begins from here to Chowmahalla palace, across streets of Laad bazaar.
Things to do near Charminar - Ramadan nights are very famous here to visit night and have world famous Hyderabad Haleem and Laad bazaar is popular for street shopping and pearls.
Golkonda Fort and Qutub Shahi tombs
Qutb Shahi dynasty belongs to Deccan plateau of South India. They are Persianate Muslims established their kingdom in 16th century and adopted Deccan culture. From 1591 - 1687 they ruled Deccan area form Golkonda fort then Aurangzeb's armies swept the Deccan. Their architecture marvels Golconda Fort, Charminar and Qutb Shahi Tombs symbolizes the Qutb Shahi Dynasty. Qutb Shahi tombs are massive constructions that attracts everyone which are near to Golkonda fort.
Golkonda fort is one of magnificent forts in India. It is on a granite hill of 120 meters high. It was ruled by Kakatiya, Bahmani sultans and finally Qutb shahi dynasty. Now it has ruins of mosques, palaces. It has top pavilion where light show presented daily. Fateh Darwaza - a victory gate another attraction here.
Clapping your hand at one place and hearinr revert sound after 1 km at hill top is amazing thing to notice. Actually it helped them to communicate in dangerous situations from enemies. The water supply in fort is another special attraction.
Salar Jung whose name is Nawab Mir Yusuf Ali Khan collected many artistic achievements of far east Asia are preserved now in Salarjung museum. It's located on river Musi river banks and one of three popular National museums of India. The big wall clock, paintings and collection of art gallery specially two sided sculpture are main attractions of this museum.
Chowmahalla Palace and Nizam Museum
In this Nizam's city Nizam rulers had power from 1720 - September 1948 then it merged into new Indian Union. At that time state of Hyderabad ruled by Mir Osman Ali Khan, seventh Nizam. They lived in Chowmahalla palace. Which is now one of best places to visit in Hyderabad. This palace has beautiful details of palace, water fountain, vintage cars exhibited.
Nizam museum is a exhibition of Nizam gifts. Charminar, Hi-court silver models occupied special place among other collection. The Nizam seat is really charming. Every one love to pose before it. Definitely it's mirror of heritage and culture of Nizam.
It is world's biggest film studio complex with Guinness world record. This film city is dream of Ramoji Rao film producer, to build studio like Hollywood. Film city contains Fountains to gardens, Taj mahal to Hawa mahal, permanent sets of central jail, airport, railway station, temple etc. This is India's first thematic park of it's own kind. Welcoming ceremony, Bird park, Bahubali movie sets, amusement rides, Cow boy shows and water falls every thing entertains over one million visitors per year.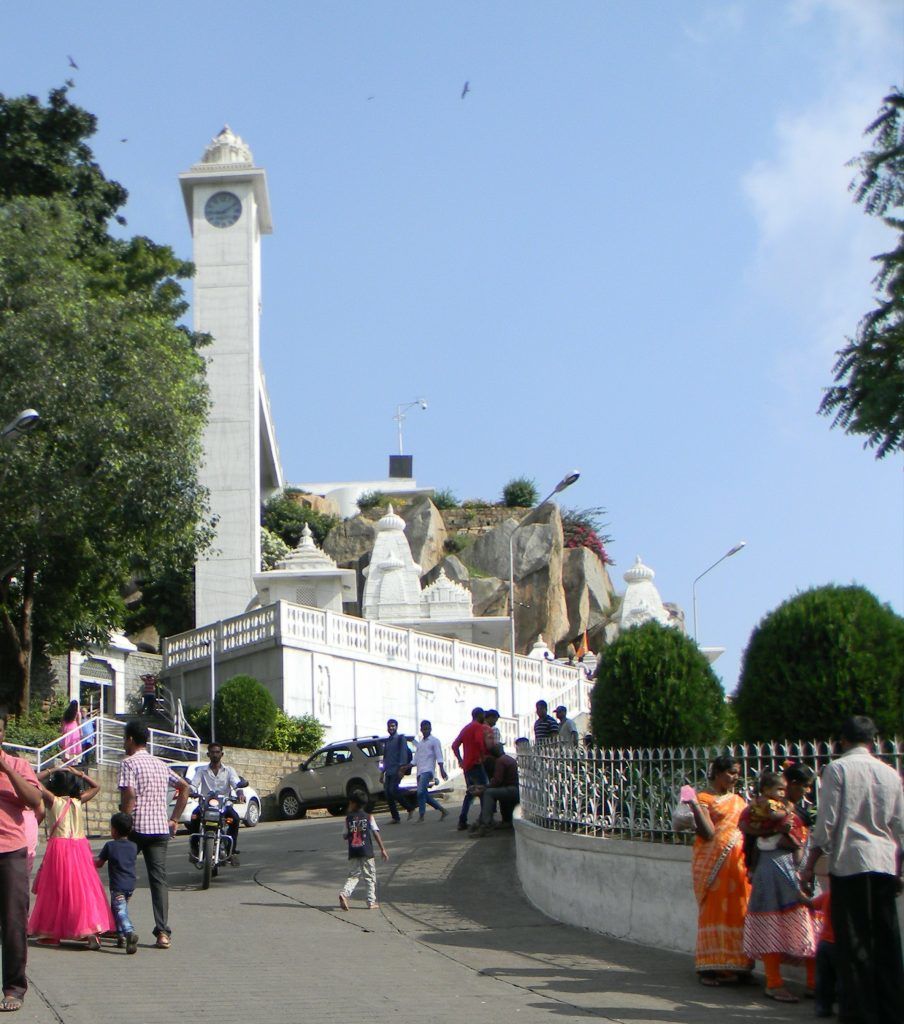 Birla Temple and Planetarium
It's beautiful temple near Hussain sagar lake which looks great at night. This temple is pure white marble on hillock Naubath pahad at height 280 feet and temple built by Birla groups. It houses Lord Venkateswara with goddesses Padmavathi and Lakshmi. There are really amazing views of Hyderabad city from here.
B.M. Birla museum comprises science museum, art gallery, dinosaurium and planetarium which is really good with 3D show of space. Kids specially who love science and space don't leave this place.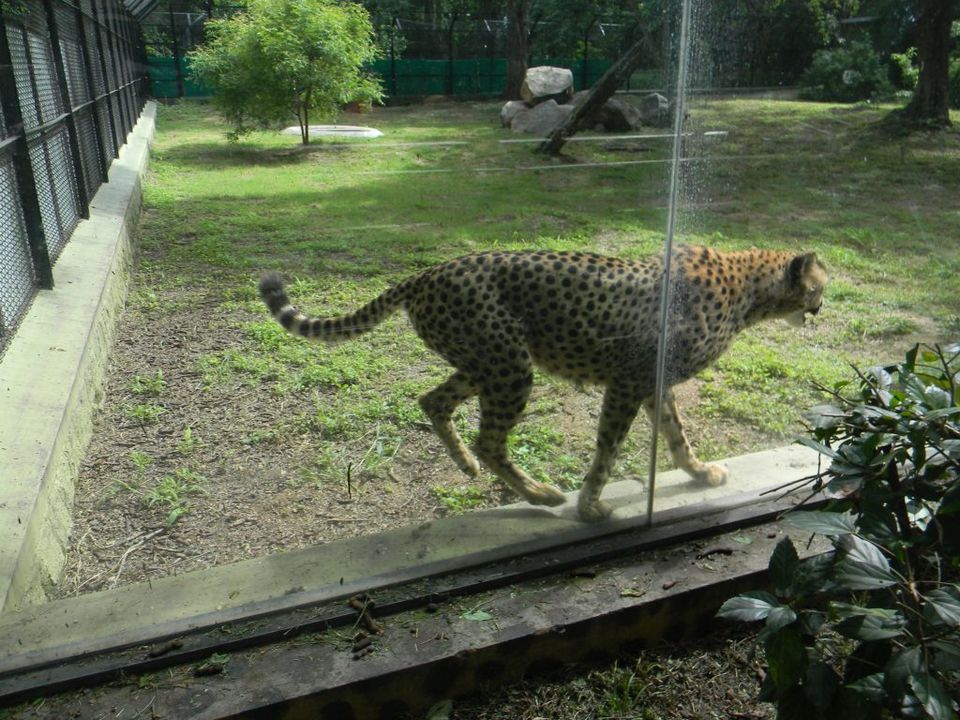 Nehru Zoological park and Sudha car museum
Nehru Zoological park is one of best places to visit with family and kids. This 380 acres zoo attracts every one with wild animals to night creatures, here is special exhibit area for night time active animals. Battery cars, mini train and safari vehicles make our time memorable, with less effort tourists can enjoy Hyderabad Zoo.
Another attractive place near to Nehru zoo park is Sudha car museum. We can find attractive car models of our daily using objects like bat, ball, camera, shoe, Shiv ling model, stationary item models. The founder Sudhkar as a hobby started this automobile collection, and then in 2010 opened this museum. He got Guinness world record for these above 60 collection of car models.
It's the Hyderabad's piece de resistance that epitomises 19th-century magnificence.The former residence of the Nizam has been lovingly restored and presented us the most spectacular city view, as it's 2000 feet above the city of Hyderabad. Recently it has got position in top 100 fine restaurants of the world. It's largest dining hall is very popular in India. Hi tea at Taj Falaknuma is best way to explore this place.
Puri Jagannath temple is replica of Lord Jagannath temple in Puri. It's in Banjara hills and attracting every tourists that coming to Hyderabad with it's sculpture in red. It houses Lord Krishna, Bala bhadra and Subhadra. 70 feet tall temple peak attracts every one from distance. Sand stone images that fixed in walls attracts every devotee coming here.
Lumbini Park and Hussain Sagar lake
Lumbini park is a popular tourist destination with boating, Buddha statue visit and laser show. This park is named with inspiration to Lumbini in Nepal with Buddha statue in Hussain Sagar lake. This artificial lake is in middle of the city with heart shape build by Ibrahim Quily Qutb shah in 1563. It's depth is 32 feet and spread over 6 square kilometers. Telanga tourism offers boating for travelers. Evening time the sunset and Necklace road view gives awesome experience with loved ones.
About Author: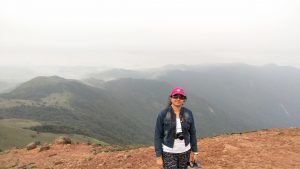 Gayathri Sharma is travel enthusiast from India. Adventure lover, Travel blogger by profession. She loves to write on Indian tradition and culture and always fascinated by Indian temples.Read some good articles about Travel around the world from her website YatrasBlog.
Blog: http://www.yatrasblog.com
Liked this post? Why not pin it!