Had to start at four in the evening, we started by eight in the night. Road trip. Two cars and a load full of happy people. All friends like family. Param, Seetha, Arun, Ram, Renga, Kannu, Srini, Avi, Bulb. Two of our friends Prem and his wife Helen were joining with us from Trichy. Stopped for dinner and a tea early morning. Clicked some pics. Reached Paradise at around ten in the morning. Two policemen hitchiked in our car. One of them told us that most people come to vattakanal to program their mind. I didn't understand what it meant though.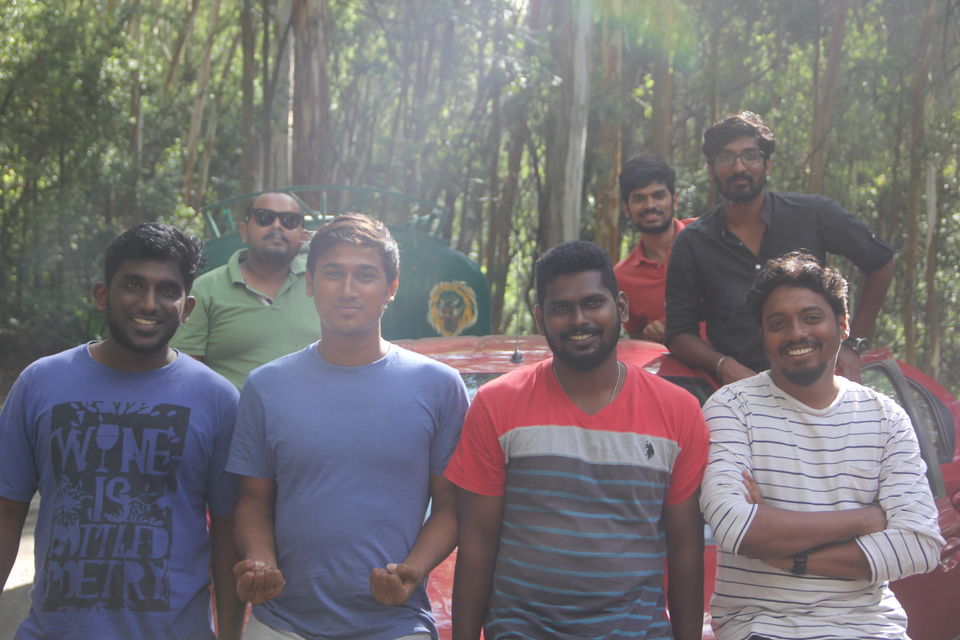 Mist, vision less than 20-40 meters. We parked our car, looked around. Few shops around. Most of them, our usual chai kadai. And a few homestays around. Kodai Haven was the place, we were supposed to check-in. With a decent enough receptionist, we had an easy check-in and climbed up. Up and up, quite a climb if you don't have the trekking experience. I'm kidding. Adam, the top most suite, by height. Cost us 21k per night for a group of eleven. A wooden house. Just a room with three double beds and a Bathroom and a balcony and a stairs that go up. I, straight went to the balcony. A look around. Silence and then a sigh. This is paradise indeed. The first thing that caught my eye, the terrace ahead of us. Yes we are free to use it. In fact, it was built for it.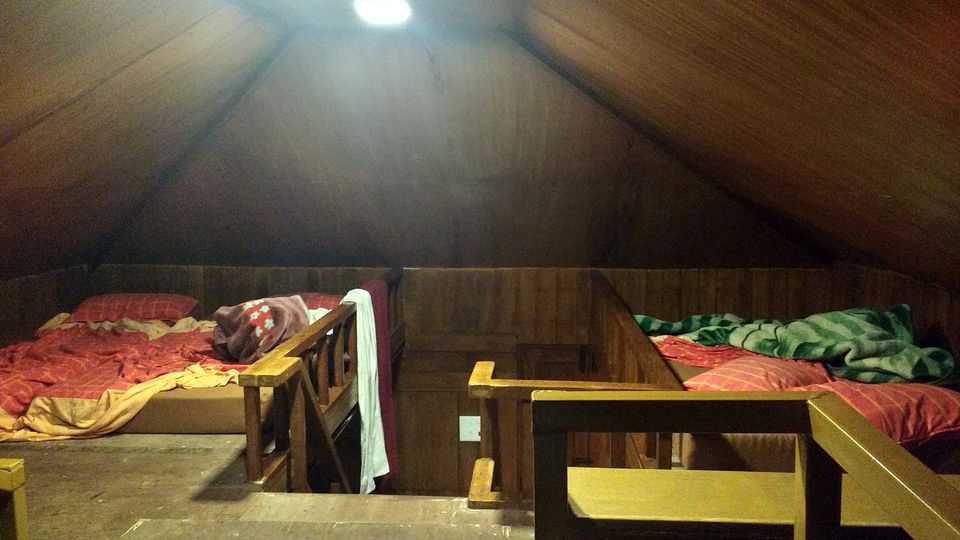 The next day, we just lazily wound up in our beds, all facing one another. Two from the top too. The house had two floors btw. Each one of us draped in our own perspectives. But I'm sure everyone was happy there. We did get a complimentary double room too, which unfortunately didn't have the necessity to use. We became a family in the place. Friend's who did't go on trips for the past two years. Friend's for seven years now. We fought to sit on the hanger in the balcony facing the mountains. Alone, in peace, no questions asked, no answers given, just in plain calm, now. After all, there are parts of us which needs that alone time.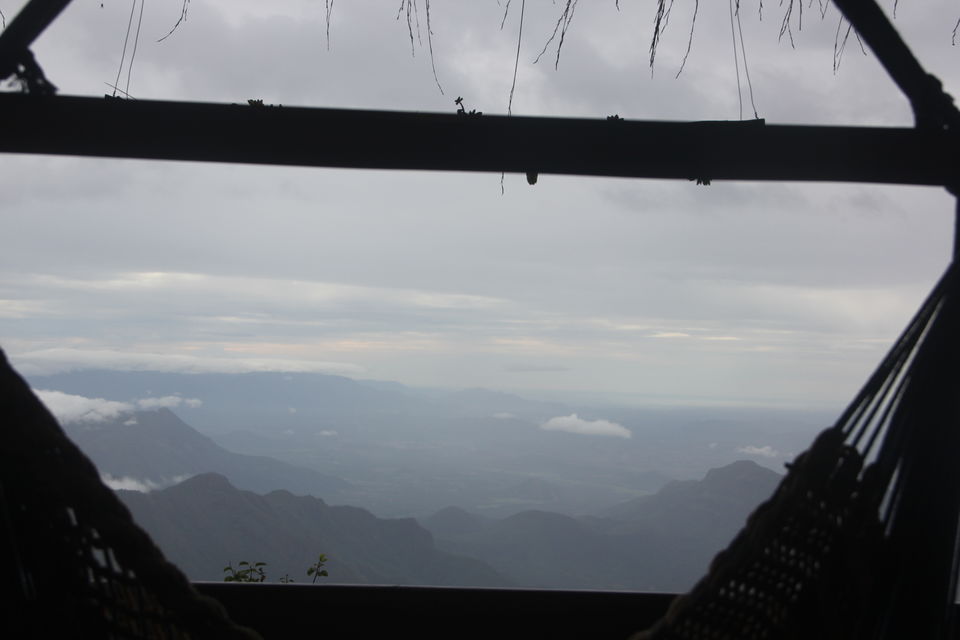 Two bottles of whiskey for the evening. Because that's the tradition. A little different this time. Sitting on that terrace facing nothing but white turning into black with gold. We were listening to our songs, Ilayaraja. Did I mention, it was drizzling too. That's okay, I can get a little drenched. Whispering to each other "this is what life is for". Dinner was served at our room. Yummy food.
Third day, a lazy morning. But had to wake since the breakfast was available only till ten thirty. Good, we decided to go to the Dolphin's nose, which was around three kilometers away. Renga decided to stay back in the room. Twelve thirty in the noon, stopped on the way, in a chai shop. Spent at least an hour, eating all of his varieties of bread omelette. It was a climb down hill. Pretty neat path. It's good to maintain these places clean. We reached Dolphins nose not very far away. Fully covered with mist. No one around. Just us, just me standing at the edge of the nose with my legs shivering, knowing that one small slip could cost me my life. Stories which say a lot of people have slipped and never have been found. I couldn't stand for long. It had just rained and it was slippery, a lame reason maybe. Fear! Getting over it. Only a few of us dared to stand at the tip.zx Moving on, next was echo rock, again going to the tip was a challenge. Me and param were sitting there, shouting out to the echo rock. "Kaatru Veliyidai Kannama". Apparently, I realized it was a bad one. Made it up with few better ones. Done for the day, climibing up we stopped at the same chai shop again, We had to stop as it started raining. Was it some sign? I don't know but we spent two hours this time. Man, we talk and eat a lot, don't we.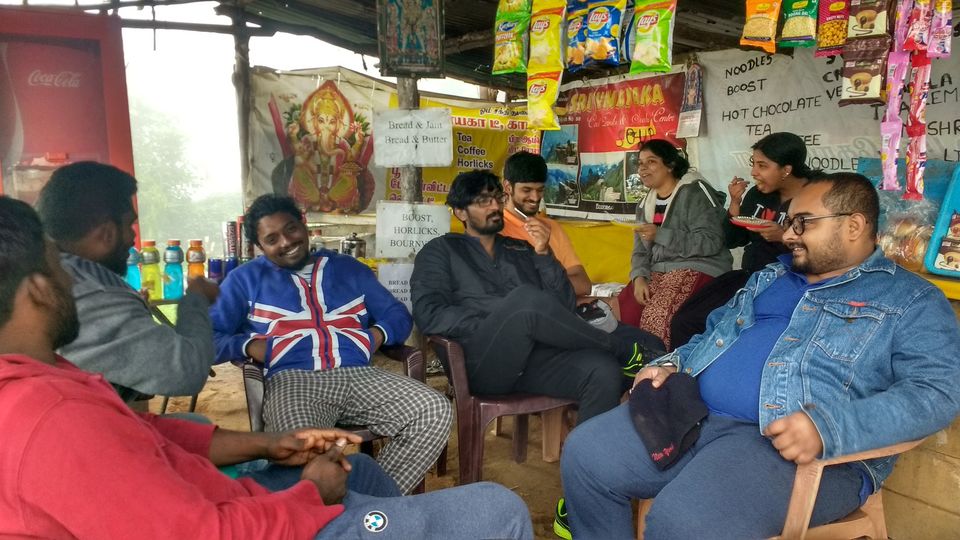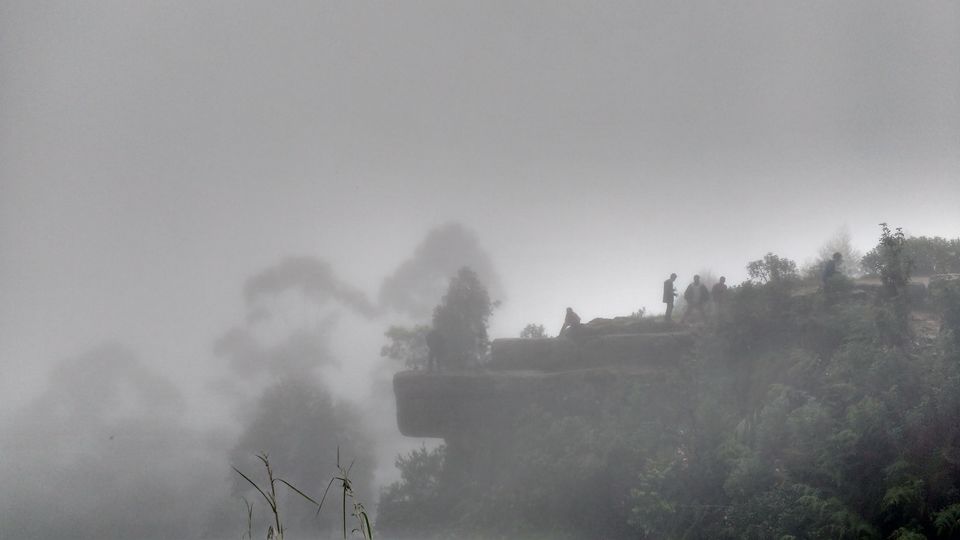 Live Barbeque for the night. Prem had bought the barbeque stove. Spent an hour trying to light up the coal. A little drinks and food and the second night came to a close. How good it is to have all friends sleeping together cozily, when its cold outside.
We are supposed to leave Monday morning. Never felt like leaving. Extended it for one more day. A complete lazy day. Spent the whole time in the room except for the food. The food place was really good. Small and comfortable, like our neighborhood. Morning breakfast specially. And, we spent half the time in the terrace discussing on what our next trip is going to be. The evening was magic.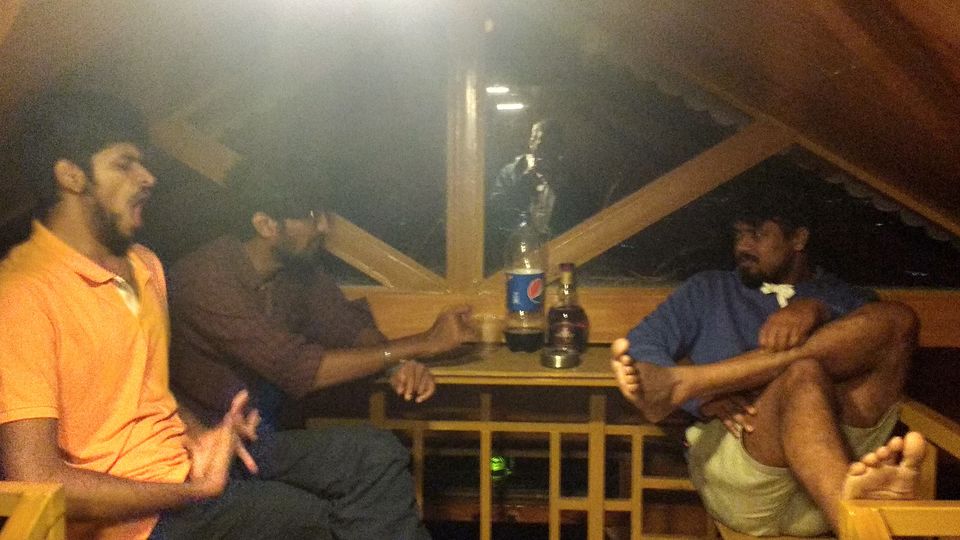 Started back the next morning. Reached back home in the night.
For people who are going through the mundane city life, with waking up everyday to the cell phones, half remembered mornings, sleeping through the work, around people who do the same. This place revived us. It told us there's more to life than just things. Those small beautiful conversations about what is life and happiness, those small debates, those small confessions, those small words of love. Isn't life about moments like this.