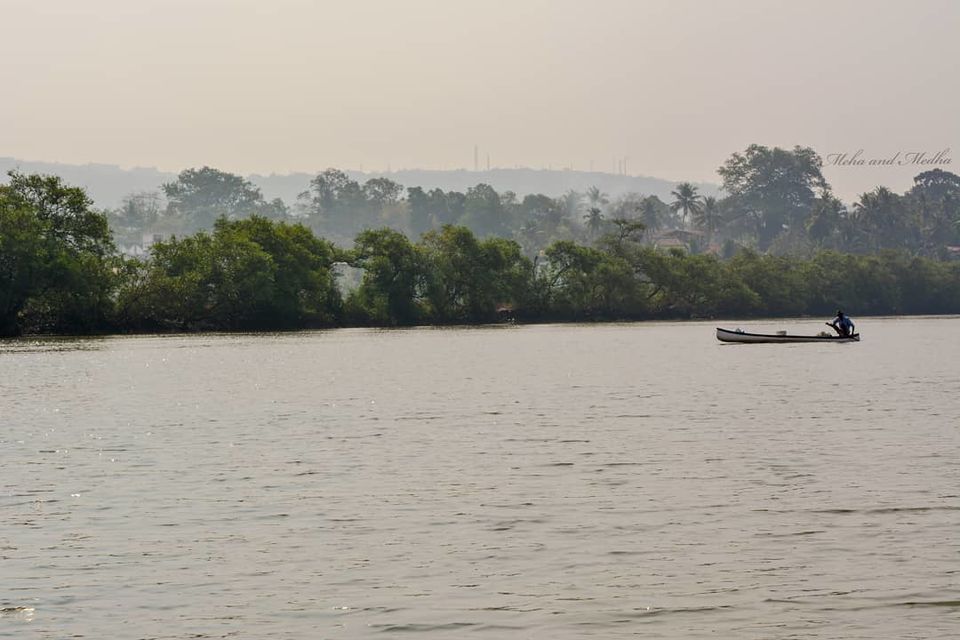 Goa is one of those amazing destinations which sums up both sea beaches and lush green plantation for a Nomad! But unlike popular beaches, destinations like backwaters and rain forest reserves are not that well known among tourists. I am stating few such destination and activities where you can live like goan susegads!
1) Crocodile sightseeing in the backwaters of Goa: Yes, You heard it right! Not famous for its backwaters, Goa has much more to offer you on its Mandovi river than just houseboats and cruise sunset. The backwaters of Mandovi river where it meets Arabian sea makes a brackish water estuary which is rich in both flora and fauna. We traveled to Cumbarjua Canal with John Boat.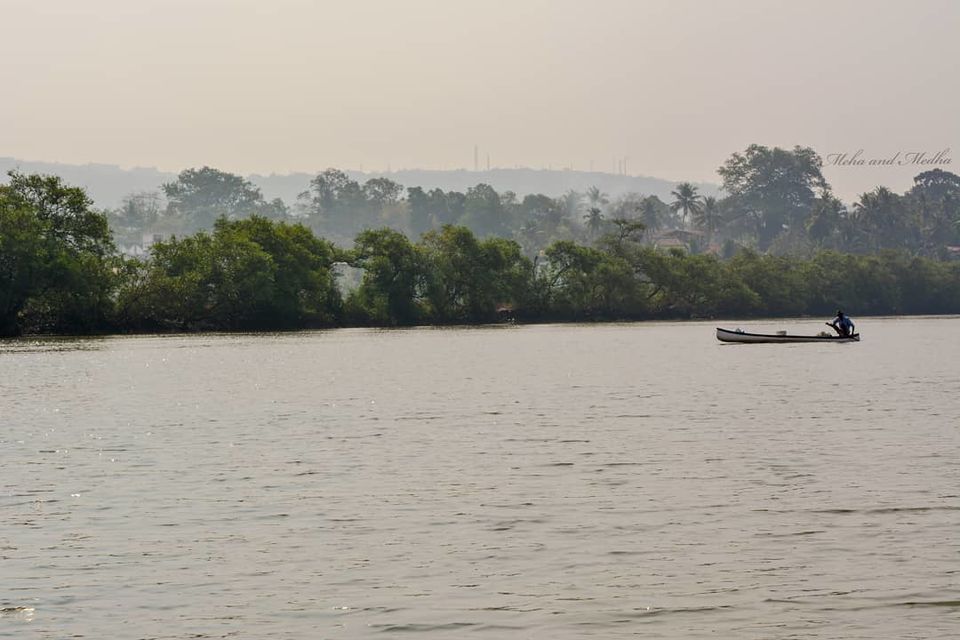 While on ride at this place you will be thrilled to see the Mangroves sheltering variety of birds. Among birds which we saw were wooly necked storks , osprey, vultures, kite, kingfisher and bats .
As you enter deep into this biodiversity conservation area , you will witness crocodiles sunbathing on muddy shores of this places. We saw almost 10-15 crocodiles, some in water and some on the mud patch beside river. One can also get down from boat and venture into the jungle for bird watching.
2) Kayaking Safari : If you are an adrenaline junkie, do try this activity. Kayaking between crocodiles in the Mandovi river is a taste of adventure one should definitely give a try. The crocodiles of Mandovi are lazy bundles and there have been no such reported event of them attacking men. There are many small organisation who organize this trip for adventure enthusiasts and they take every measure to ensure the safety of their customers.
3) Enjoy fishing and snorkeling on Grande Island trip : One can indulge themselves in fishing and snorkeling while on trip to Grande Island. If you lucky enough to catch a fish from the Arabian sea,you will be served with the same on reaching the island.
4 ) Visit Sahakari Spice plantation and bath with elephants : Yet again you would be amused to see this part of Goa. India is know as land of spices and aroma , and this place rightfully deserves a visit . It not only boasts a thick plantation filled with different types of spices but also a combination of aroma which beautifies the environment even more.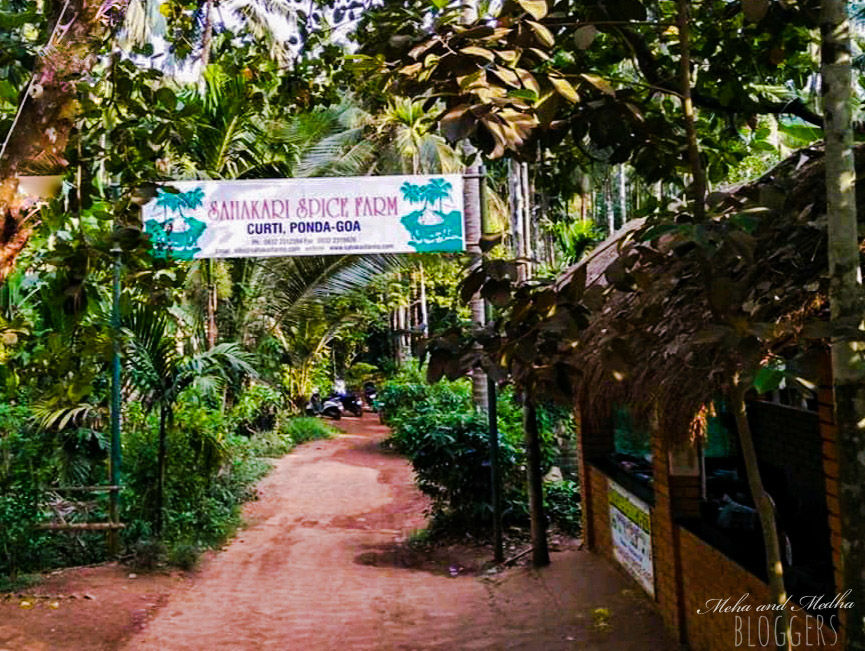 The smell literally reminds you of Daadi-Naani house. The hospitality of this place is also native to India, you are welcomed the with garlands made of Jasmine. You can buy spices from here and a must try is spice tea. Apart from this beauty, Sahakari also holds an opportunity to bath with elephants for you! Yes , sounds scary but it is something exciting which you should definitely give a try.
5) Visit Bhagwan Mahavir sanctuary : Bhagwan Mahavir Sanctuary is present on the Goa - Karnataka border. The famous Dudhsagar fall which you saw in Chennai Express can be reached through this sanctuary. We on our first trip were staying near Calangute beach, and travelled to this place using our scooters. It was not only the park with lush green plantation that robbed my heart but also the roads of Goa which I fell for. It was then when I truly realised that Goa is not only about beaches but also about vibrant color which you can see on goan houses.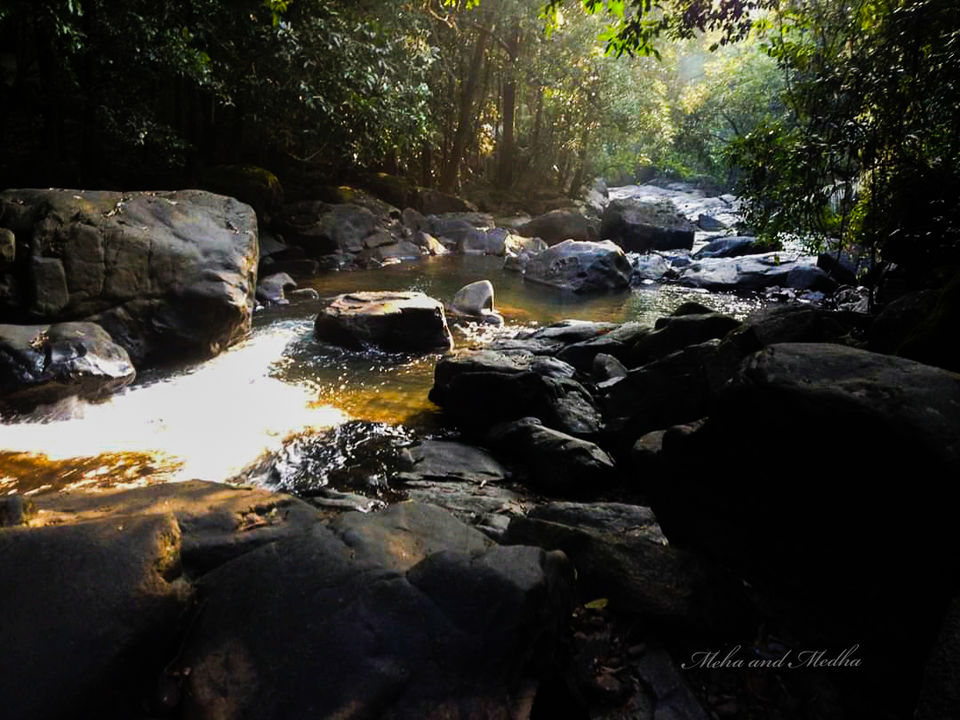 The fall is itself a very good place to enjoy and along with that , the journey to this place makes it more impressive. The bumpy ride to the fall through the sanctuary is full of flora and fauna. It is a typical rain forest, full of canopies which shields sunlight from reaching you. You can even trek to Dudhsagar fall which would be even more adventurous as on the way you cross a flowing river which will be challenging.
6) Visit three kings haunting church : This haunting chapel is present in Chandor village of Goa, located 15km from Margao. This church was established back in 1599 and has an interesting story about three Portuguese kings who died one after other! Apart from haunted status that this church owns, the location is very pristine location. You can have a view of Goa backwaters from here and it is the best place for history lovers as it withholds British era vintage mansions here.