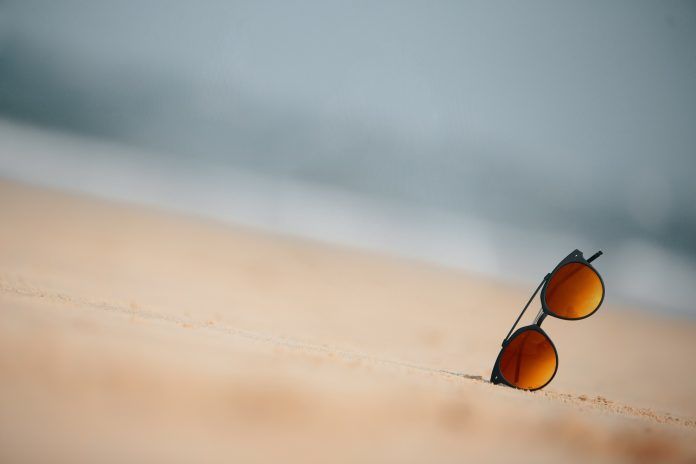 We all need an escape from the daily hustle & bustle. Goa, the smallest state of India is more than just a destination with philosophy of 'Live and let live'. It has got plenty of things in its store to offer whether you are traveling solo or with buddies or family. Here are some of my reasons that will make you fall in love with Goa.
Spectacular beaches
The beaches in Goa are divided into North & South Goa. North Goa is perfect t[td_smart_list_end]o get adventurous with water sports & other activities whereas South Goa is a place to enjoy scenic beauty in a laid-back style. Most of the beaches are lined with colorful sea-facing shacks that offer foods and drinks as well. The beaches in the far south and farthest North are less crowded or secluded.
The salty smell, the sea & sound of the waves always let my soul & spirit fly. I feel that there is nothing more relaxing than just taking a simple walk around the amazing picturesque beaches or simply spending time on the shacks watching the waves kissing the shore or sun going down over the Arabian sea.
High spirit of Goa
In Goa, you can practically get a drink anywhere and everywhere. Besides the national and international brands, Goa has wonderful variety of local drink options that are well worth trying. Here are some of the drinks which you can try out:
King's Beer - Brewed from maize. Try this with Goan curry or garlic butter prawns. Feni - Kaju feni (fermented from cashews) and Coconut feni (fermented from coconuts). The aroma is strong enough to be smelt at a distance from the place of distillation. Though I personally don't like the smell or the taste, but is worth trying at least once. Port Wine - A good sweet red companion during romantic dinner.
Don't worry if you don't want to indulge yourself into alcohol, you have got other options like Kokum Sharbat, fresh coconut water or colorful mocktails.
So, many options to drink our worries away!!
Gastronomic adventure
There is more to Goa than just sun, sand & beaches. Though you will get all North Indian, South Indian or Chinese food, my suggestion would be to let loose the inside foodie and embark on the delicious Goan cuisines which have got the unique combination of Indian & Portuguese flavors. Go for fragrant curries, sea food (tiger prawns, lobster), Chicken/pork/prawns vindaloo.
Amazing Nightlife
Goa livens up after dusk with mix of bright lights & music. If you are a party animal, nothing beats a party like party in Goa. Let your hair down and groove on the dance floor with people from different continents. Some of the most popular clubs or entertainment hubs are Club by Titos, Café Mambos, Club Cabana, LPK waterfront or SinQ. Owing to the high entrance fee for stags, the crowd is comparatively safe too.
You may also try your luck in the casinos which can be found in the hotels/ resorts or the local beaches as Goa is the only state in India where gambling is legal.
Occasionally, when I am in no mood to party then I just disconnect myself, do nothing & enjoy my company with some zesty food and drink at a beachside shack, preferably the ones with some live music and bonfires / barbecues.
In a nutshell, Goa is a place where nightlife can be enjoyed to the fullest in your preferred style.
Freedom to explore the way you want
Goa is a place where you have the freedom to move around based on your budget & preferences.
For local travel, you get plenty of options to choose from which includes scooty, bike, car (self-driven / with chauffeur) and the other public transport. Renting one is a breeze and the daily rental vary from Rs. 150 to Rs. 400 for a scooter, Rs. 400 to Rs. 500 for a bike, Rs. 450 to Rs. 800 for a bullet, Rs. 900 to Rs. 2000 for a self drive car. The longer you hire, the cheaper it becomes (your negotiation skills matters here). I prefer to mix and match my travel options to experience a little bit of everything.
For Accommodation, there are numerous options available for all budgets- from inexpensive home stays or budget hotels to lavish and luxury stays. I always prefer to stay where I can wake up each morning to a splendid ocean view.
Shopping and haggling
Bored of beaches? Then go and test your bargaining skills! While almost every beach is having its street side shops lined up, there are some famous flea markets where Shopping freaks can surely fill up the bags with some funky accessories, hippie clothing, crafts, local spices etc. without leaving much of a dent in the pocket. These flea markets might not be open on all days, do ensure to check with the locals or the hotel staff before heading over there. Also, Goa is famous for tattoos. So, woo your spouse or surprise your folks by getting yourself inked.
I would suggest visiting these markets for experience even if you don't like to shop.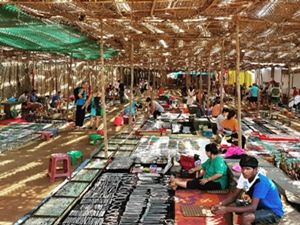 Indulge yourself in the water sports
If you are one of those similar to me who have a long to-do-adventure list to complete, you can surely put some tick mark when in Goa. Regardless of whether you are an expert or an amateur, you can be enthusiast enough to explore the water activities. You can head for the adventure activities like water skiing, banana boat rides, scuba diving, water scooter, backwater Kayaking, snorkeling, paragliding or surfing and get that adrenaline rush.
Don't like to be that adventurous? Then try Volleyball & Football on the beach.
Spiritual Goa
Connect with your spiritual self. There are many beautiful to view around Old Goa which is currently a UNESCO World Heritage Site. Major churches in Goa are Bom Jesus Basilica, Se Cathedral, Church of St Cajetan, Church of Our Lady of Miracles and Church of St. Francis of Assisi. These are not just of religious significance, but also archaeological marvels. The grand interiors will leave you awestruck the moment you enter.
Cruise along the Mandovi River
The one hour long evening sunset cruise is a pleasant & enjoyable experience when in Goa. Some cruises offers delightfully scrumptious food & drinks on board
It's just not about beaches alone
If the beaches of Goa have pampered you enough, then time to unfold the another side now.
Trek to Dudhsagar falls & witness the milky glory. It is a sight to behold especially in monsoons when river Mandovi is in full force. The base of these waterfalls is in the Bhagwan Mahavir Wildlife Sanctuary which is surrounded by dense green foliage with a rich biodiversity.
Learn about the spices grown in India in Sahakari Spice Farm and experience the elephant ride.
Now, I gave you multiple reasons to head to Goa & have an absolutely amazing vacation!!