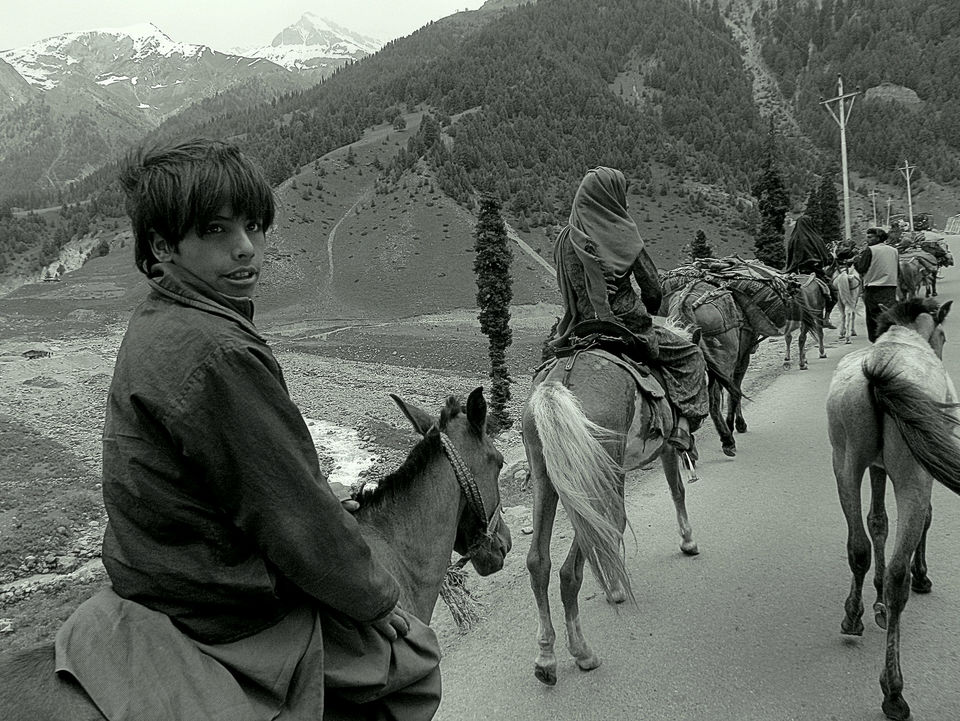 The millennial generation is hit by the bug of wanderlust, and unlike their parents, they are travelling wide and deep with the intent being experience seeking. 'Experience > Possessions' they say. But is the idea of wanderlust and carpe diem unique to our generation of well-fed, employed youngsters who don't have to worry about basic requirements of life- roti, kapda, makaan & internet? 
Apparently No. 
Historically, humans have been wanderers, and while most of us settled down to have assured source of food, and later as civilisations developed, a stable income to have regular flux of food, there are still a few who live the pristine nomadic way of life. These are the truest of travellers for whom exploring isn't about unwinding, it is what life is all about- discovering. Let's get to know these Real Travellers of India, and where you can find them, may be you could learn a lesson or two from them about life on the go. 
Gaddis- Gaddis are nomadic sheep herders who follow the seasonal migratory cycle from the lower hills of Shivalik to higher alpine meadows after the snow melts in summer to provide greener pastures to their livestock.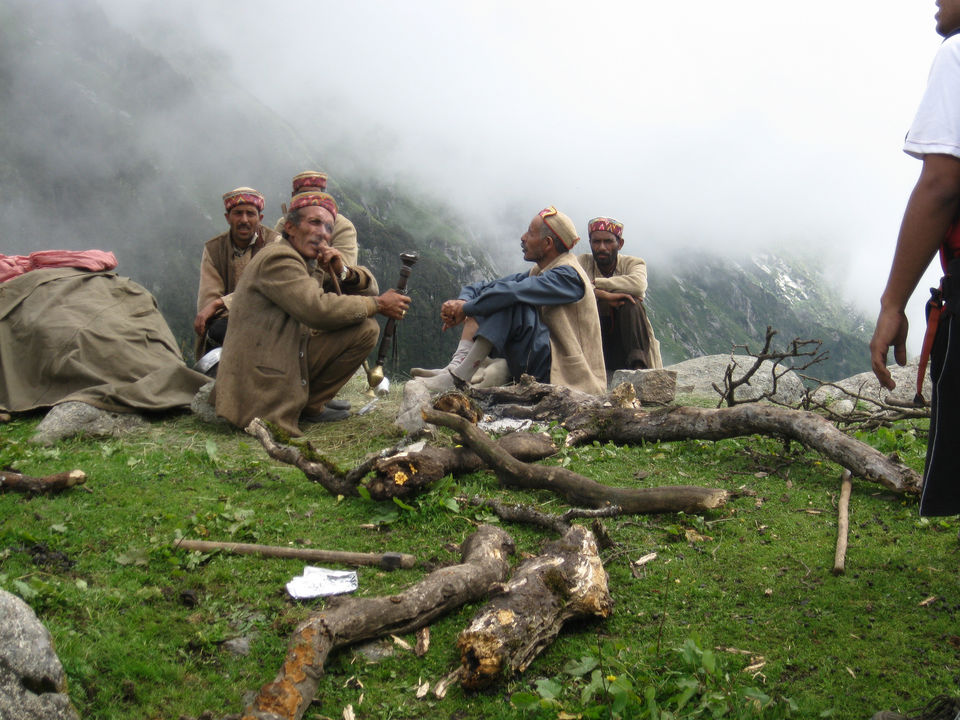 Where to find them?
You can meet the Gaddi shepherds  in the valleys of Himachal and Kashmir during the summer months. The best way to come close to the life of Gaddis is to take the Gaddi Trek which begins from Manali and ends at Dharamshala. You may choose to do the 12-day trek that follows the trail- Manali-Lamadugh-Dohra Nala- Sangohar- Gaddi Gote- Lamba Pahad- Sooni- Bara Bhangal- Thamsar Pass- Panihartu- Raj Gandha- Bir- Dharamshala or just visit a few villages on the trail and converse with them. 
Todas- Toda is an an ancient unusual tribe known for buffalo herding in the Nilgiri region of Tamil Nadu. They worship their buffaloes, as well as do sacrificial rituals for a good afterlife. The women of the tribe marry all the brothers of a household and it is customary for them to cross rivers on foot or by swimming. The use of bridges is prohibited. 
Where to find them?
You can interact with the Toda Tribe at their settlement recognised as a UNESCO World Heritage Site within the Nilgiri Biosphere Reserve. The site is accessible from Ooty. 
Rabaris- Rabaris are nomadic camel herding tribes of the north-west India. In  stark contrast to the Todas, the affairs related to finance and business is controlled by the women of the tribe while the men focus on herding. The women of the tribe also produce ethnic outfits with bead work, and are known for their crafty artworks. Rabaris happen to be one of the most photographed ethnic communities in India. 
Where to find them?
You can witness folks of Rabari tribe on road on your visit to western Rajasthan and North Gujarat. However, the best time to meet them is during the Pushkar Fair in October when thousands of Rabaris gather at the annual camel fair to get a good price for their camels. 
Monpas- Monpas are ethnic Arunachali tribals known for their bamboo craft. Women of the tribe continue to stay with their parents after marriage, and it's the men who move in with their in-laws. The Monpas share a friendly relations with people from other cultures and welcome the visitors amicably. 
Where to find them?
Thembang near Bomdila Pass in Arunachal Pradesh is the best place to experience the Monpa style of living. A Monpa settlement developed by WWF India at Thembang organises community project based tourism in the region. 
Nats- You may have already watched acrobats performing tight rope walk. Nats are tribal group of entertainers who move and perform throughout North India. They were the ones who entertained the masses with their locks & pops before Reality Dance shows took over. Men of the community earn living through performing arts such as puppet shows, singing, dancing, magic tricks, fortune-telling and disguise acts (Bahurupiya).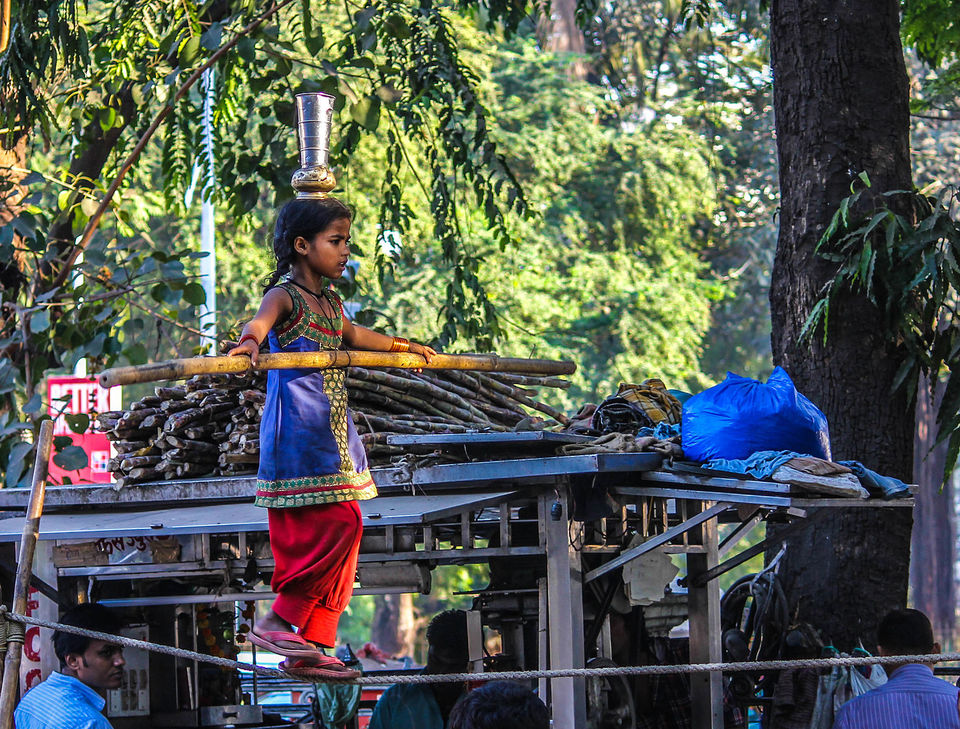 Where to find them?
You can watch Nats perform Kathputli at Bharatiya Lok Kala Mandal at Udaipur, Rajasthan. It is difficult to visit them at any settlements because of the nature of their work. However, they often perform at local festivals in Rajasthan, MP, UP and Bihar, in a fashion similar to that of rock-show bands going on a world tour. 
Gujjar Bakarwals- As the name suggests, Bakarwals are owners of goats who dwell in the mountainous regions of Kashmir, Pakistan and Afghanistan. They rear Pashmina goats and are known for producing a fine fabric made with the hair of these goats, world widely known by the name Pashmina. They have seasonal movement patterns, similar to the Gaddis. During the winter months, Indian Bakarwals come down from Kashmir Valley to the Jammu region and revert on the onset of summer. 
Where to find them?
The best place to find Gujjar Bakarwals is Lidder Valley in Pahalgam during the Summer months. 
The unusual lives of the people belonging to nomadic tribes tell us that there are more ways to spending our years on earth than using it just for amassing a piece of land that we could call ours. For them, the concept of home is broader and spans to the nature itself. To understand their lifestyle and beliefs is to come closer to the nature, for they are the real travellers of India, traveling not for check-ins on social media or to appear cooler, but because travelling is the most natural thing about their existence.