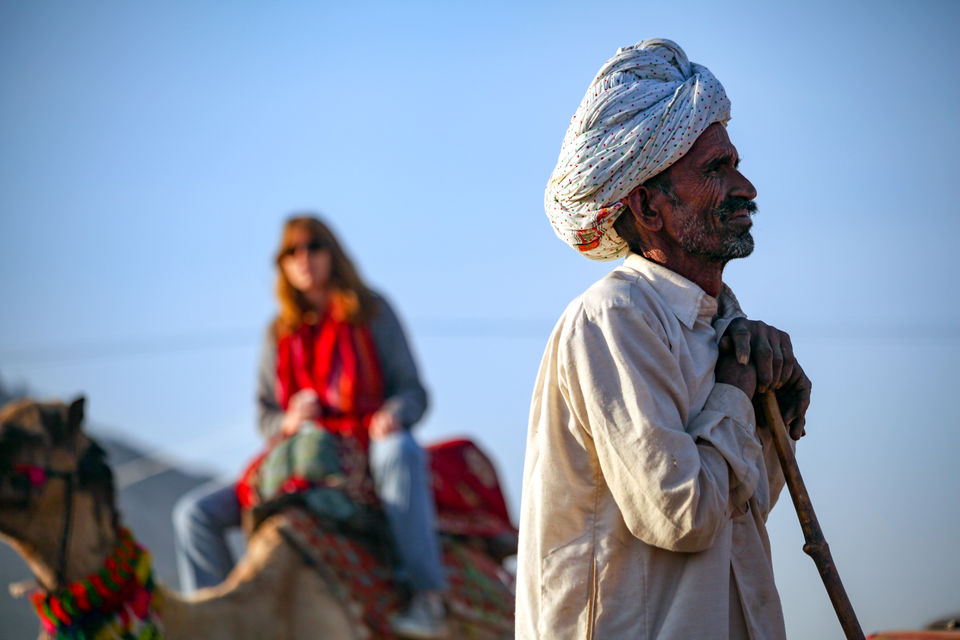 While forts, palaces and markets of Rajasthan have always drawn a fair share of crowds, a chance to interact with the incredible community of tribals who live here, is sure to make your travelogue truly unique and unforgettable. And nowhere is this more true than at Ghanerao, where travellers can engage with a number of tribal communities, and understand their culture and everyday life in a more comprehensive and personal manner. Here, a rich tapestry of stories await you here.
Interested? Well read on to find out what all awaits you at Ghanerao.
Bhils: The Bowmen of Rajasthan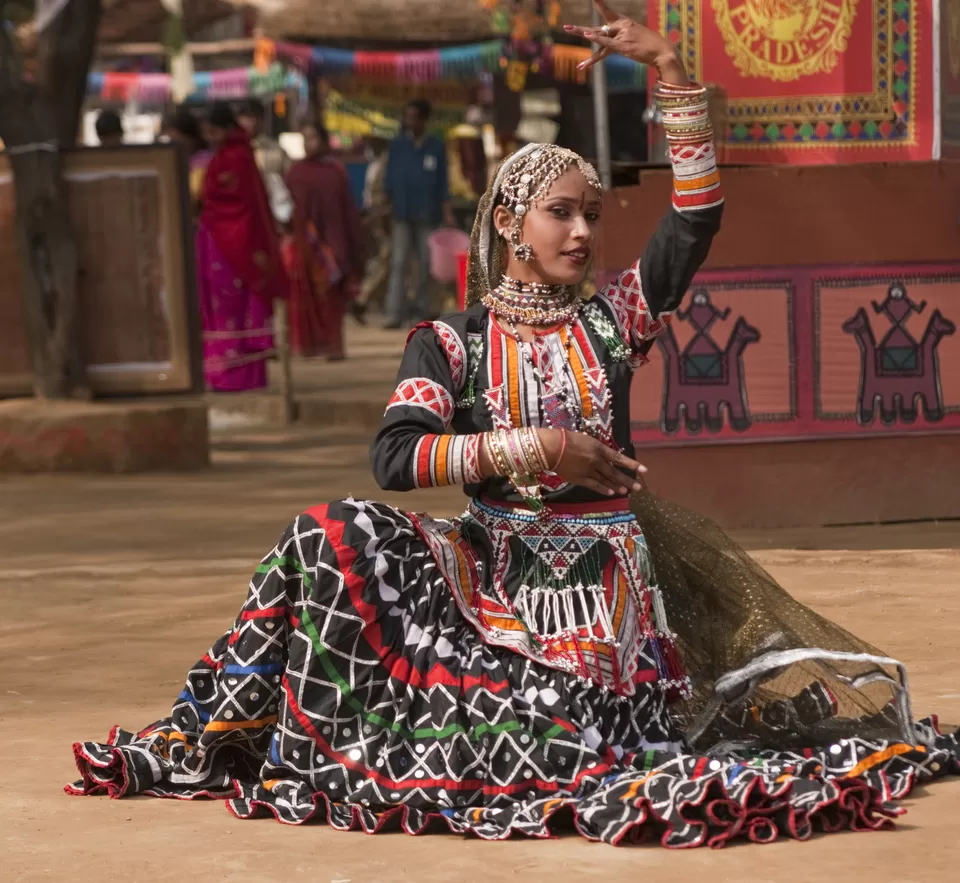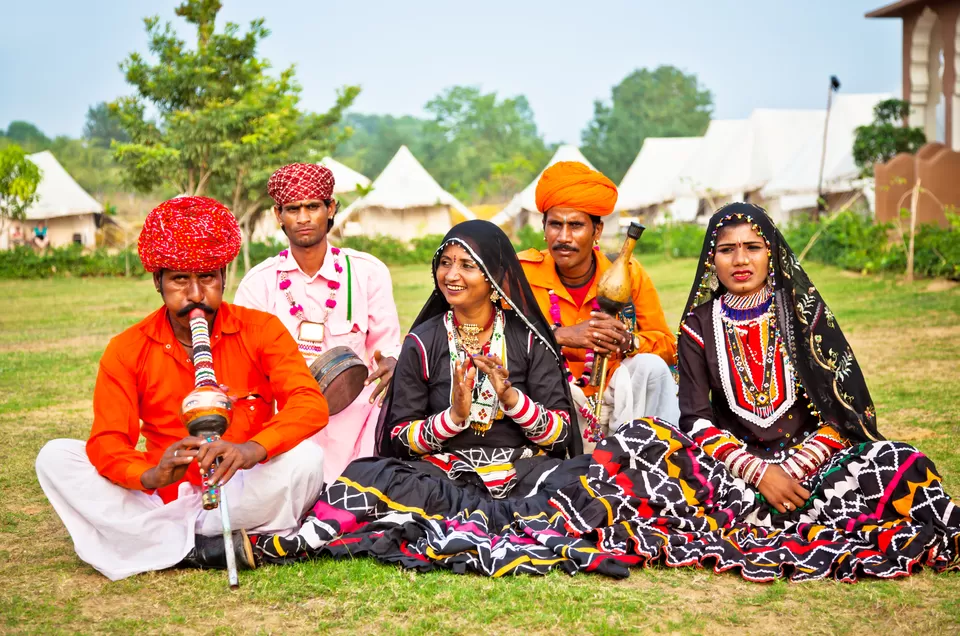 One of the largest tribal groups in India, the Bhils are spread across different parts of India including, Gujarat, Madhya Pradesh, Chhattisgarh, Maharashtra and Rajasthan. The Bhil tribes have a very long history of existence, and are even mentioned in the Ramayana (in context of Shabri) and Mahabharata in context of Eklavya.
The word Bhil is derived from Bil or Vil, which means bow. In ancient times, when Indian society was classified on the basis of their jobs, people from the Bhil tribe used to furnish the needs of Prices of Mewar with bowmen, supplies or by guarding their families. They were also employed by the Rajputs as Shikaris,who guided people along dangerous and rocky terrain. Known for their valour and courage, this tribe continues to be a fascinating community with rich traditions in music, dance and craftsmanship. Baneshwar Fair is the main festival of the Bhils and is dedicated to Lord Shiva. It takes place on the Som and Mahi rivers, with traditional performances, magic shows and acrobatic feasts. That's not all. Bhils' popular dance form, the Ghoomar is an incredible demonstration of movement and colour and truly merits both your time and attention.
Garasia: A Step Ahead Of Its Time
One of the most interesting aspect of Garasia tribe is that they allow live-in relationships among its members even before marriage. The annual Gaur Fair, is an important festival for the tribe where couples elope with partners of their choice. After they return, the boy's family has to pay a sum to the bride's family; post which they live together outside wedlock.
But therein lies a catch: if they wish, women can seek a new live-in partner at another fair, who is then expected to pay a higher price to the woman's former partner. Unlike the rest of India, women in the Garasia community hold a superior position to men - placing the onus on the man to bear all the expenses for the wedding.
Indeed a community considered by so many Indians as backward may even be able to teach mainstream society a few lessons about gender relations - as cases of violence against women such as rape and dowry deaths are rare among the Garasia. A conversation with the members of this tribe will be truly enlightening, right?
Rabari: The Nomads of The Desert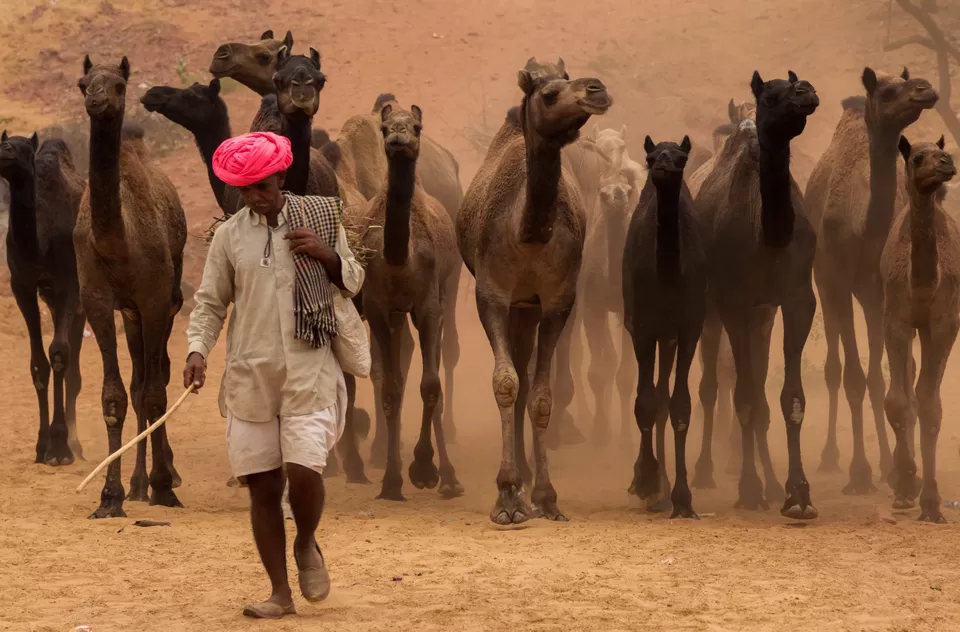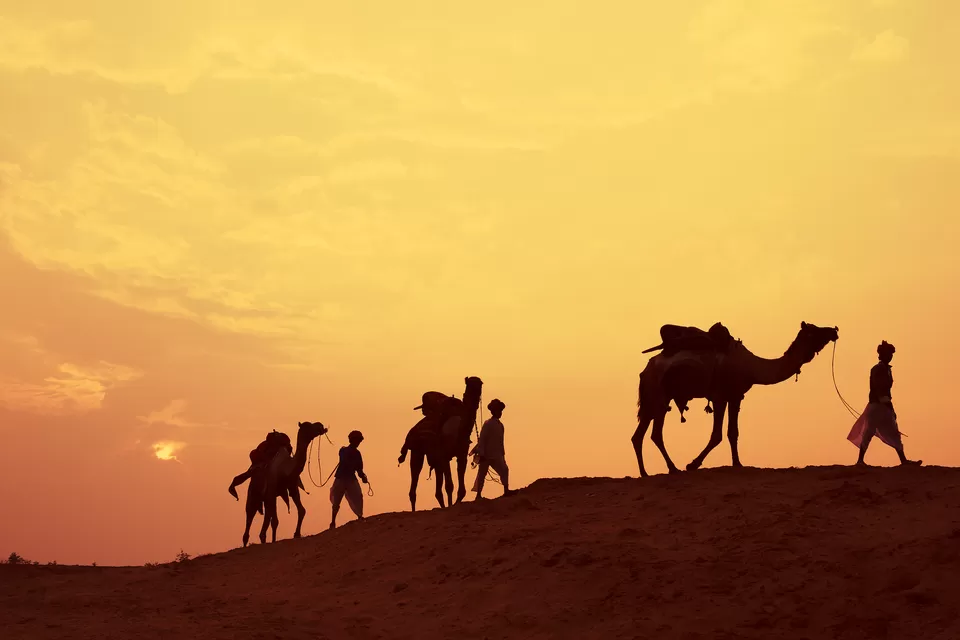 An indigenous tribal caste of nomadic cattle and camel herders, people from the Rabari tribe generally live in Rajasthan, Punjab and Gujarat. Traditionally the Rabaris followed a highly nomadic way of life, living in tents or under the open skies and raising cattle, camels and goats. They are known for their distinctive art, particularly mirrored and white washed mud sculpture work that adorns their homes and villages - most of which are created by the women folks. Rabari women also spin wool from their sheeps and goats, after which they are converted into woollen skirts, blankets, turbans and other apparels. Further, the Rabari tribe is one of the most photographed minorities in India because of their striking dress and jewellery, vibrant embroidery work and beautifully geometric house decoration.
So, next time you are planning a trip, make sure you head to Ghanerao, because not all are there a host of local attractions nearby including the Kumbhalgarh Fort, you can also get a chance to meet the people belonging to the above three tribes. Interesting right?
Jungle Lodge Ghanerao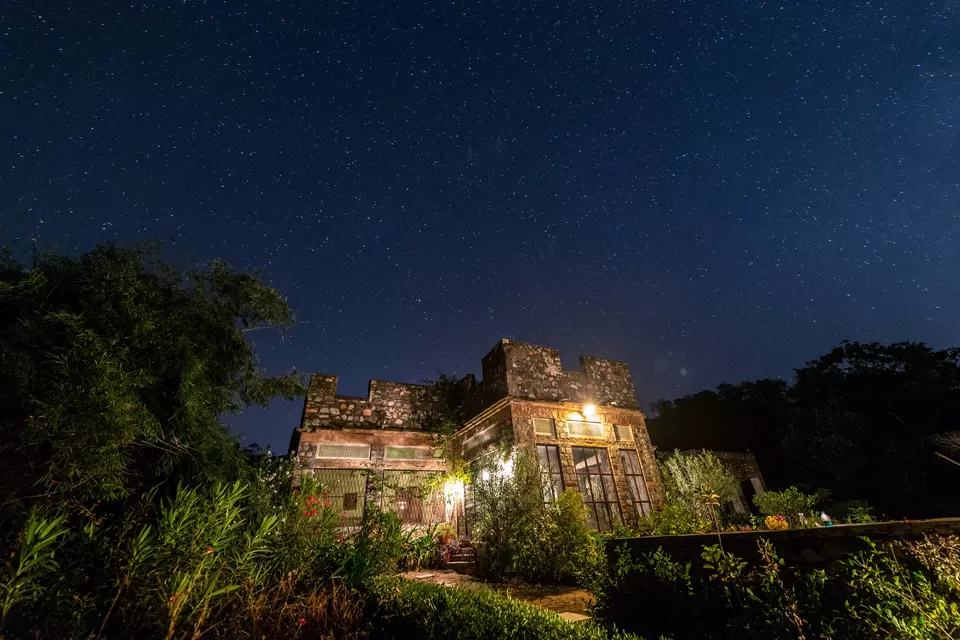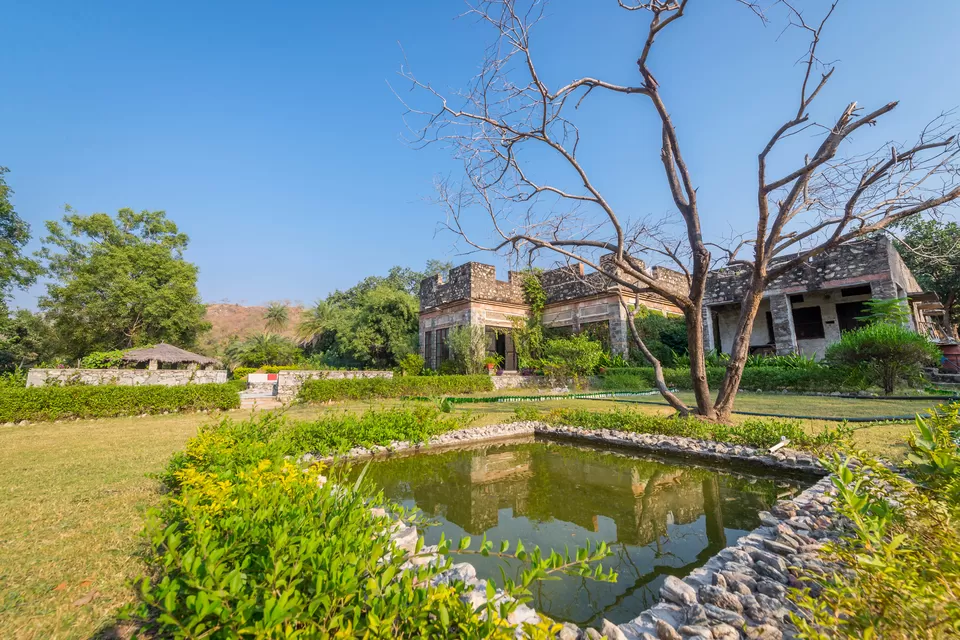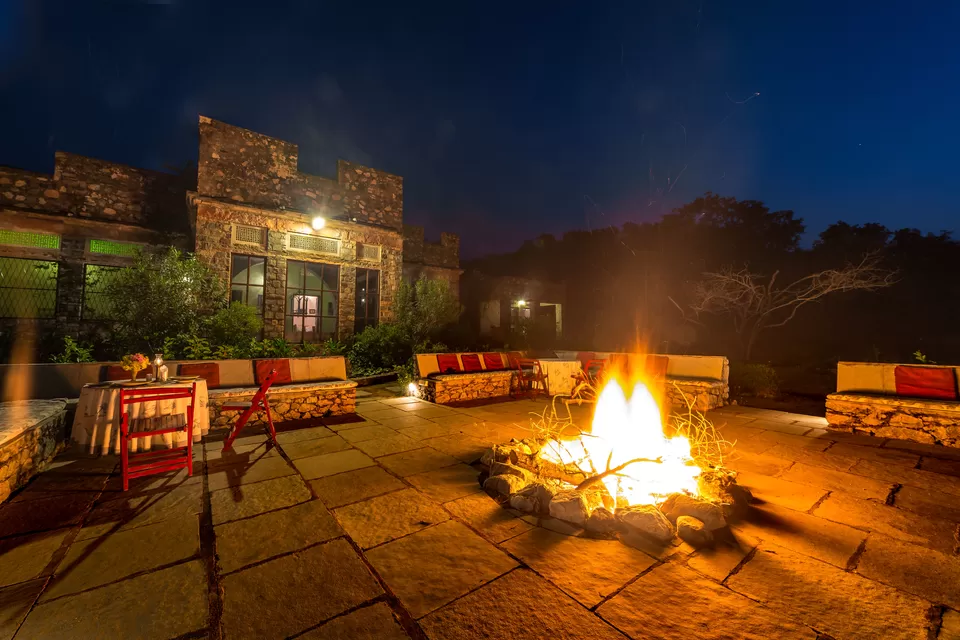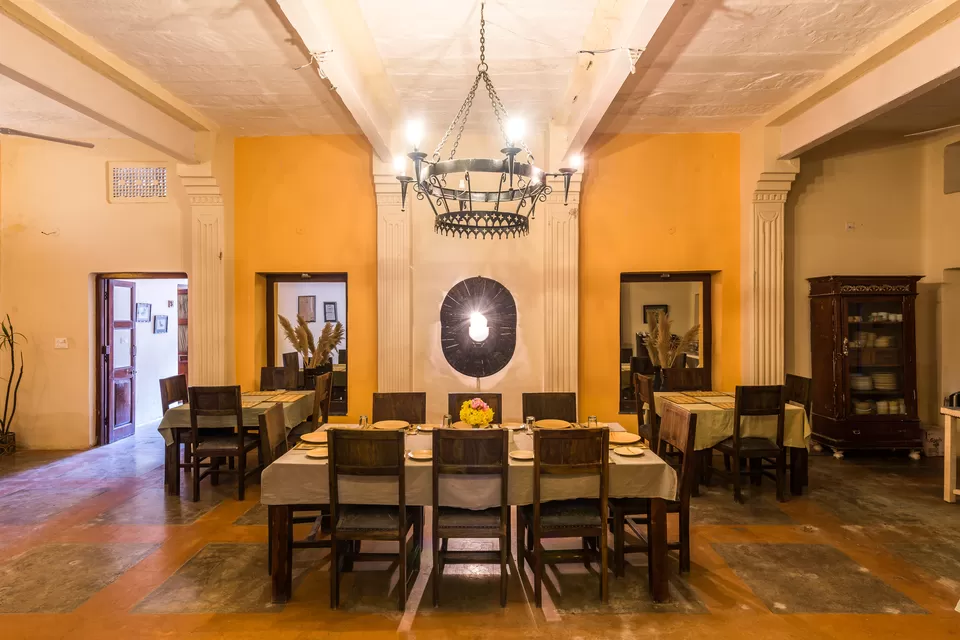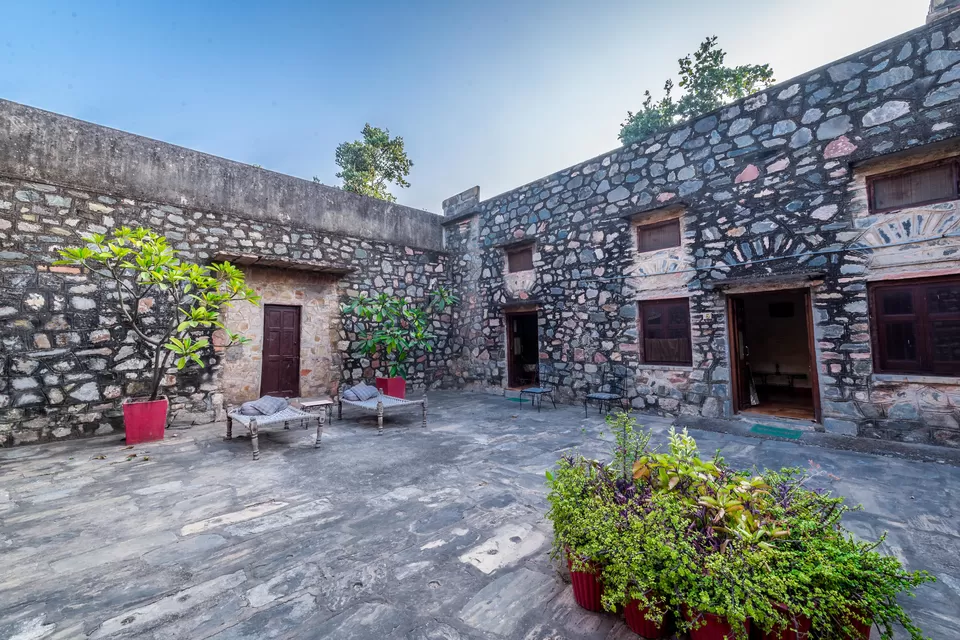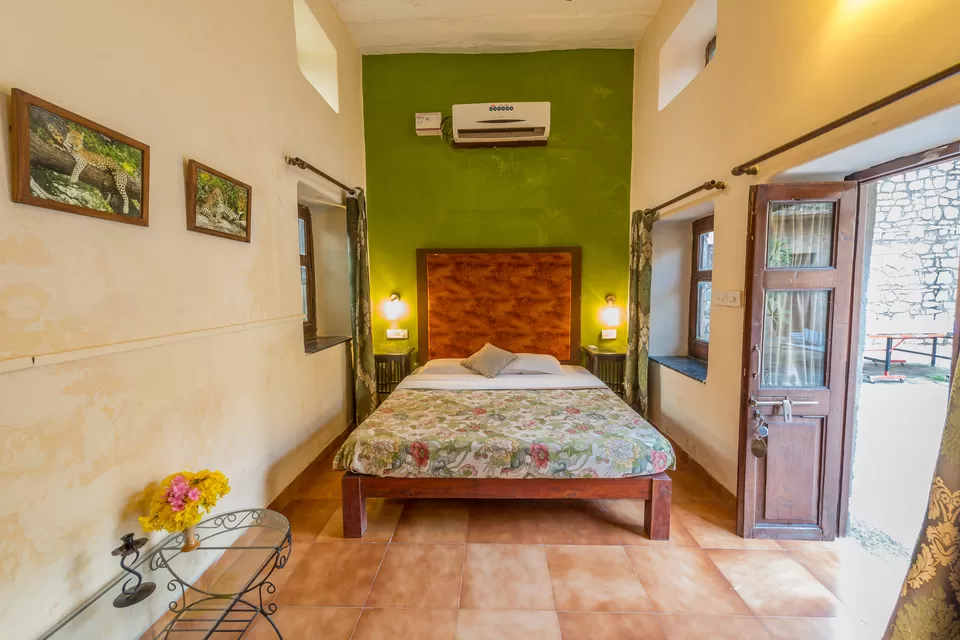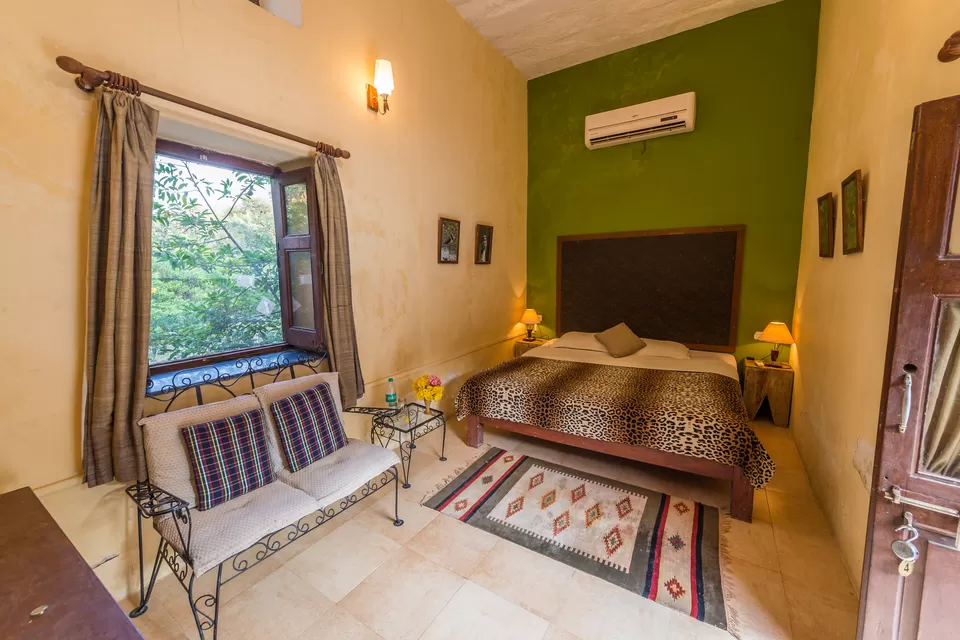 When you are done meeting these incredible tribes, sit by a bonfire surrounded by wilderness and relax. Located at the foothills of the Kumbhalgarh Fort, Jungle lodge Ghanerao is an over 100 years old hunting ground of the royal family of Ghanerao.
Built with a modern yet earthy décor, the lodge is surrounded by the forest on two sides and open farmlands on the other two, making it a great stay option for all types of travellers.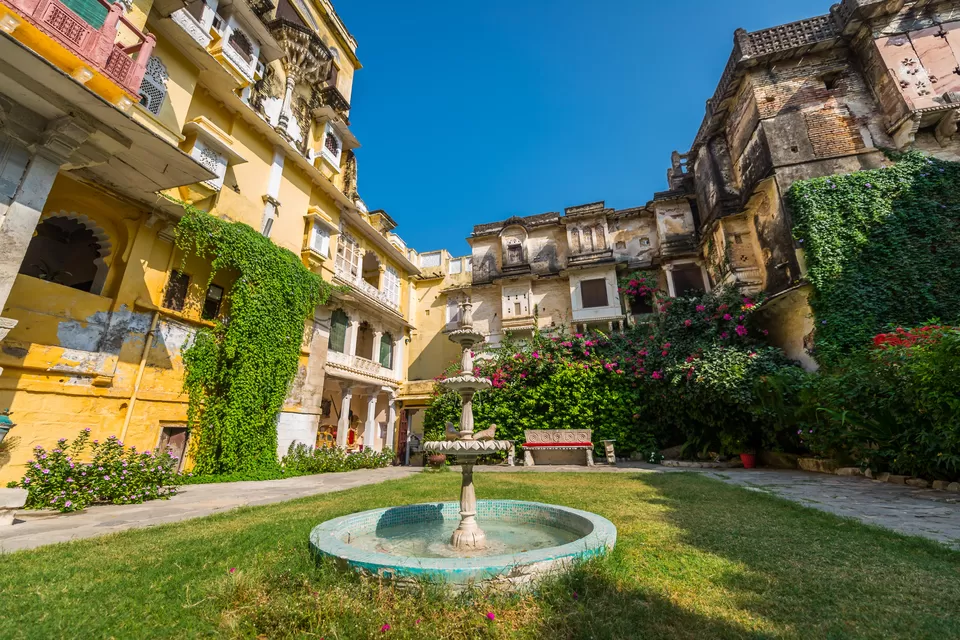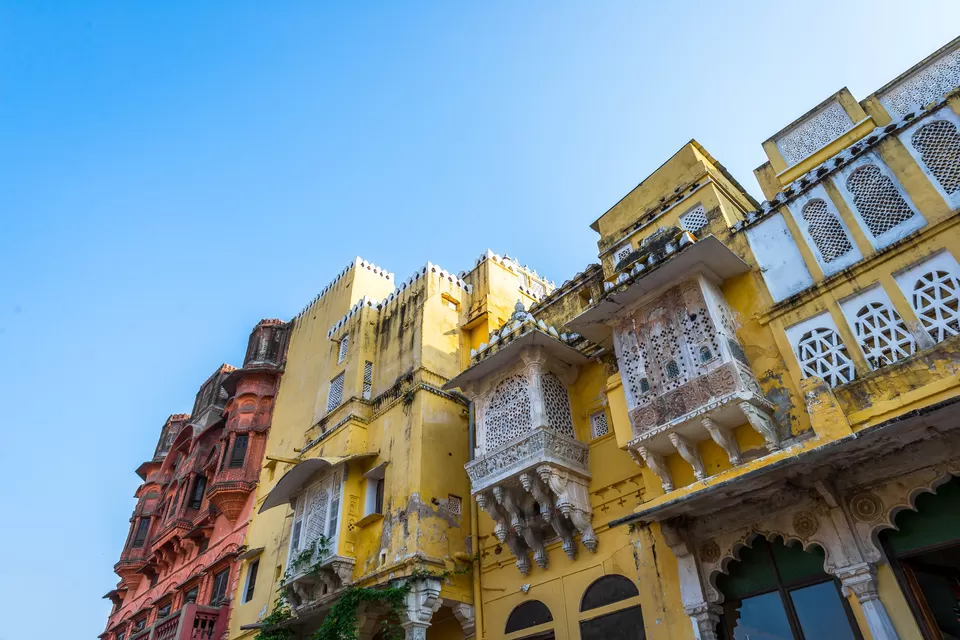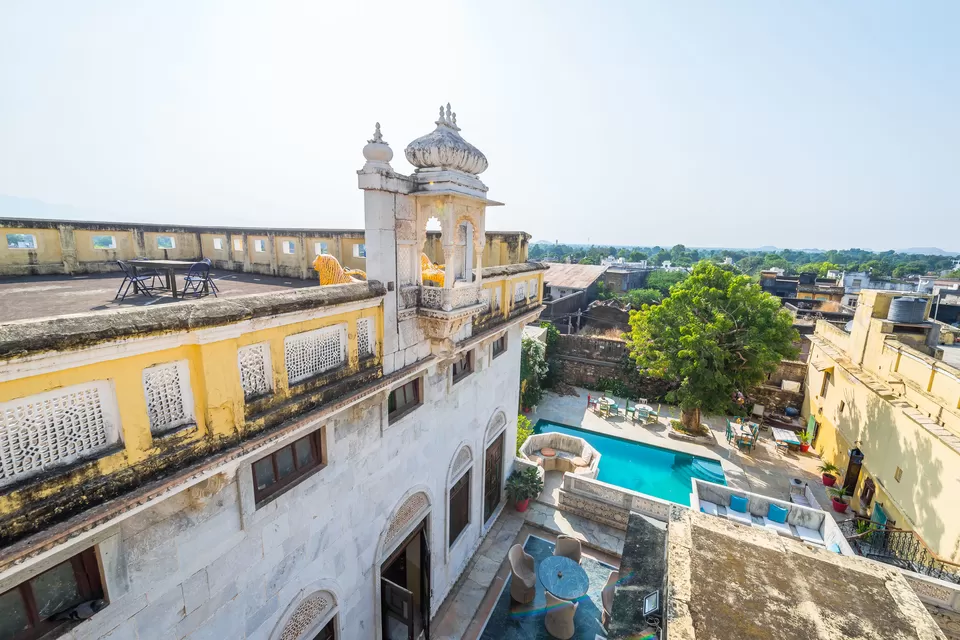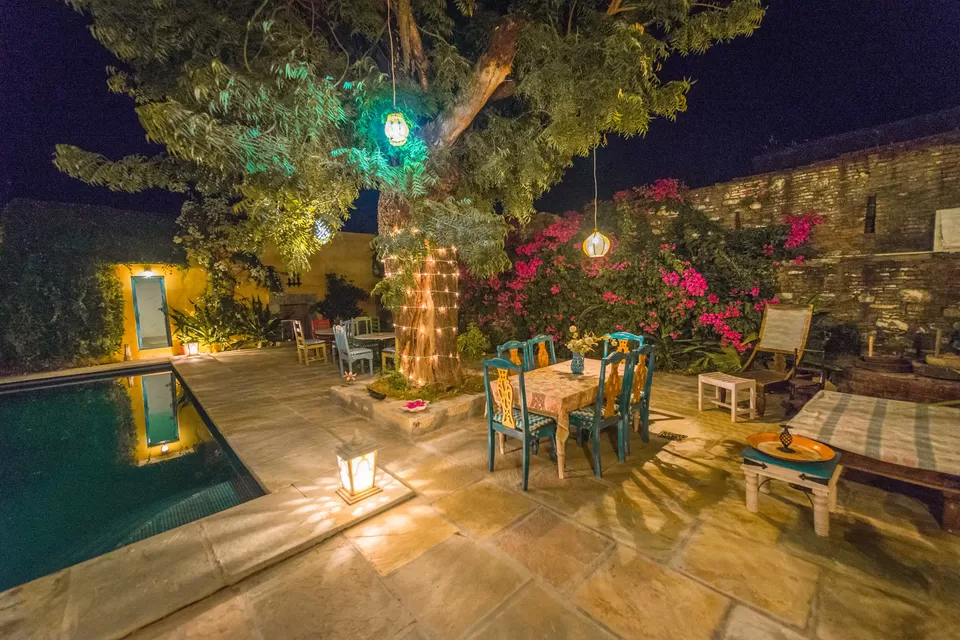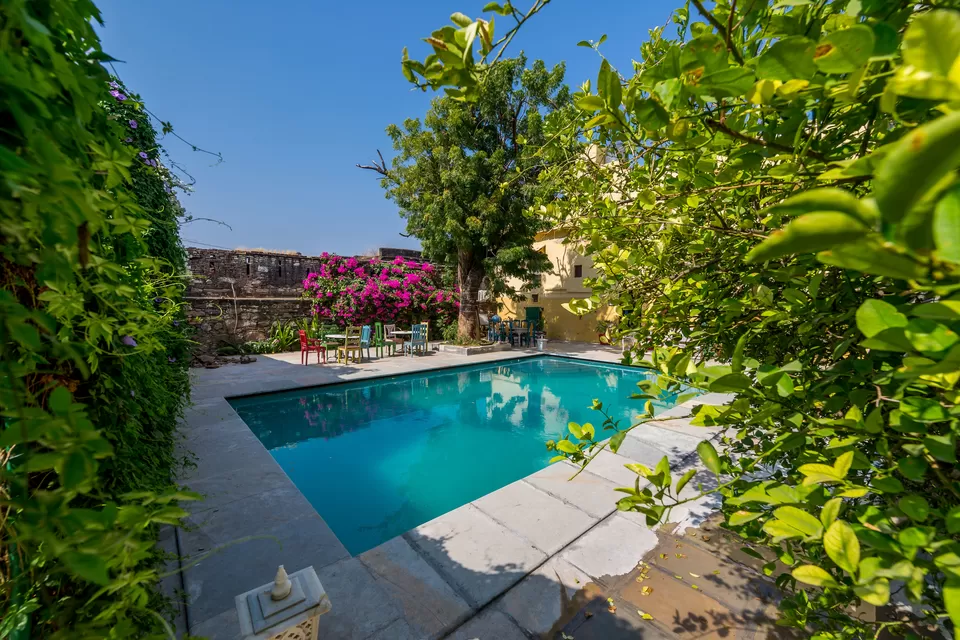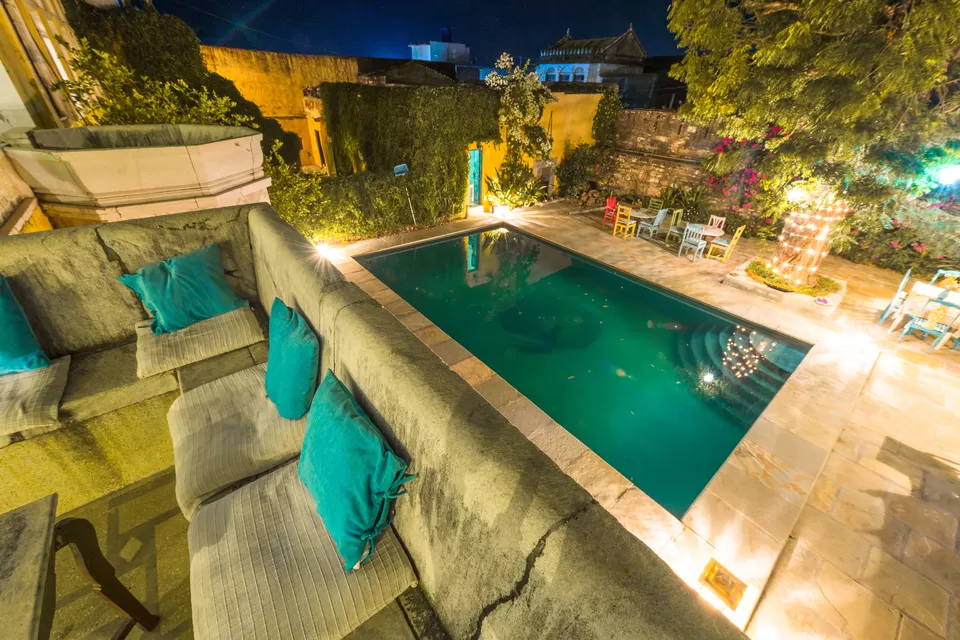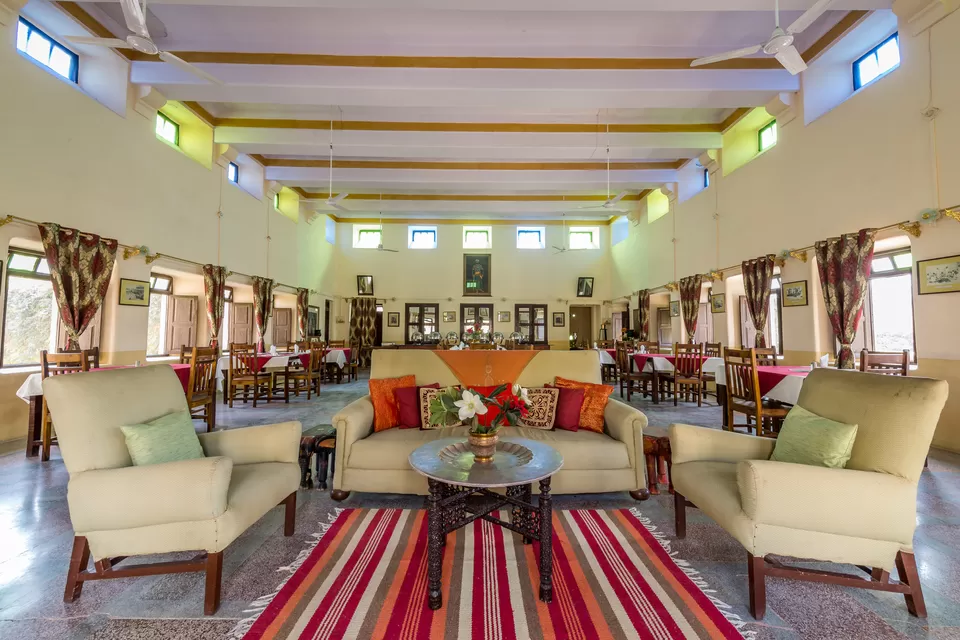 You can also check out V Resorts Royal Castle Ghanerao that dates back to more than 500 years and is still home to the Mertiya Rathores. In fact, the royal family still resides in this marvellous marble and stone structure.
Every room in the resort is uniquely-designed and is aesthetically-decorated to transport its guests to the bygone era. The beautiful marble-carved Badi Mahal and an inviting swimming pool only add to the charm of the castle.
Best time to visit
Located in one of the hottest states of the country, Kumbhalgarh enjoys a warm temperature for most of the year. It is advised to visit the fort between the months of October and March for a more pleasant climate.
How to reach
Dabok Airport (168 km) in Udaipur is the closest airport, while the nearest railway station is in Rani (35 km), Pali. Although there are no direct bus routes to Kumbhalgarh from major cities, the nearest bus stand can be found in Nathdwara, some 64 km away.
Frequent Searches Leading To This Page:-
best tour packages in rajasthan, rajasthan family tour packages, rajasthan travel packages, rajasthan trip packages, rajasthan tour package for family, honeymoon packages in rajasthan