College mass bunk for Holi – "Everything planned for Northeast India", said a friend.
Itiniary – Warangal-kolkata-Guwahati-Shillong-New Jalpaiguri-Darjeeling-Pelling-Gangtok
North-East India is one of the most fascinating places of India and of the world, located at the northeastern region of India, and consisting of 7 states, called collectively as 'the seven sisters'. Much of the region has been left unexplored till date, owning to the regions formidable terrain consisting of mountains, hills, rainforests, river, jungles and predators, and deficiency of infrastructure. The small sized region has one of the highest biodiversity density found anywhere in the world.
Northeast India was the one, totally unexplored by me and the excitement was at the top and I am grateful to have seen some most amazing places I will ever see.
It was mid march,the mass bunk was for a week; we started planning and since we already had been to most of places in South and North,we had two options- Northwest(Rajasthan) or Northeast.
"Its always hot in Northwestern part and been here in warangal for last 2 years,we have had it enough,so lets go get our cool-Northeast",I Said.So we started planning;contacted people in New Jalpaiguri to get information on bikes and for Guwahati part,a friend(Kallu) of friend(Manish) arranged everything at IIT Guwahati.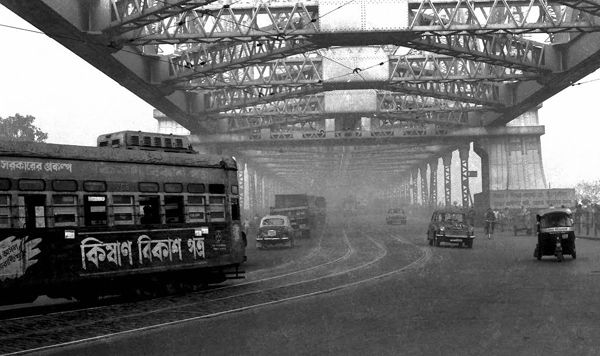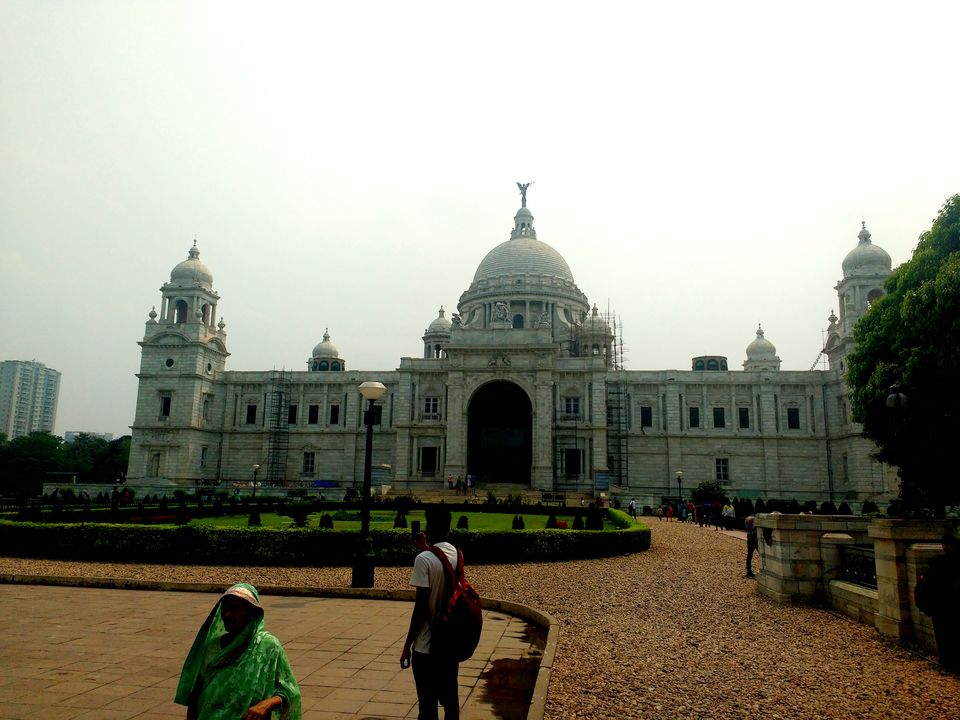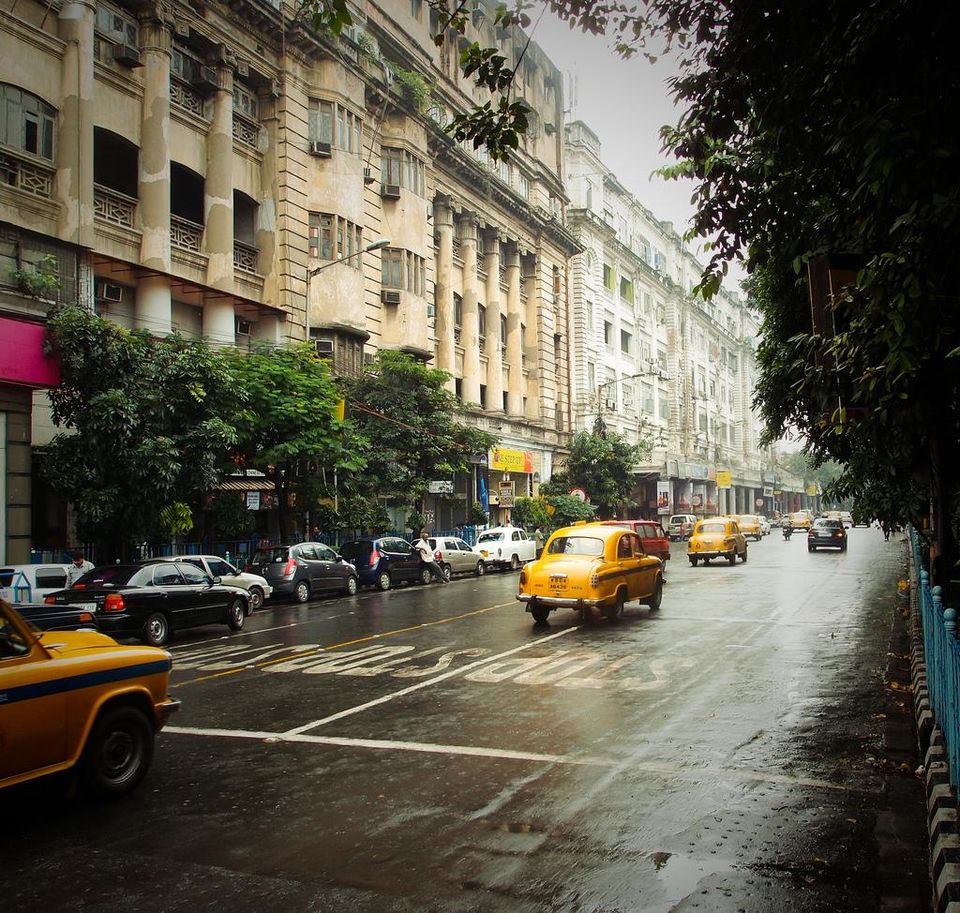 Upon reaching Kolkata,we had 12 hours or so to explore the city.We went around like wanderers.Victoria Palace,Howrah Bridge,Park Street are the places we found ourselves to be and finally boarded the Northeast bound train in the evening for Guwahati. It was morning 6 o'clock when I opened my eyes due to sudden halt at a station called Salakati. We reached Guwahati in another 3 hours and this mutual friend(Kallu) arrived to take us to IIT Guwahati. We explored the place that day from Brahmaputra boat ride to exploring various bars to trying the best homemade local drink called rice beer.
Next day we headed for Shillong which is a hill station in Assam and obviously like any other hill station,it has its mall road and other places but we booked a cab and went to Dawki which is famous for its clean,pristine river DAWKI. So clean that you can see everything that's down there.From here one can see Bangladesh and we stood like 30-40 meters away from the border and did our things like a rode a wooden boat across the river and see the light of the day vanish.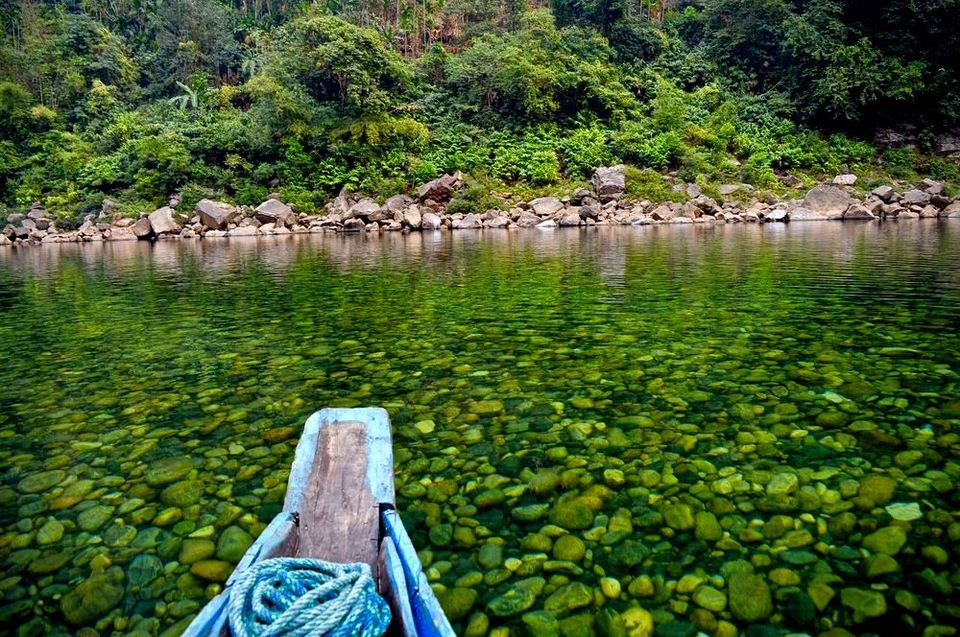 Back to Guwahati,we had to board a train to New Jalpaiguri to meet the bike dealer and next day in the evening,we were having our joy ride finding ways to Darjeeling and imagine this-sitting behind someone(Gaurav Bhaukali) who has no experience of driving bikes or hardly some 40-50 KM all his life, in the Himalayas.Risk of a lifetime.I experienced some horrible things and almost met with an accident.It was a risk but in the end it was worth more than anything else.A ride I will cherish for the rest of my life. As we progressed,the cold started gripping in and soon it was so much of cold that we took a break and ran here and there to get rid of numbness.Soon we booked a hotel for our stay in Darjeeling which was awesome at that price.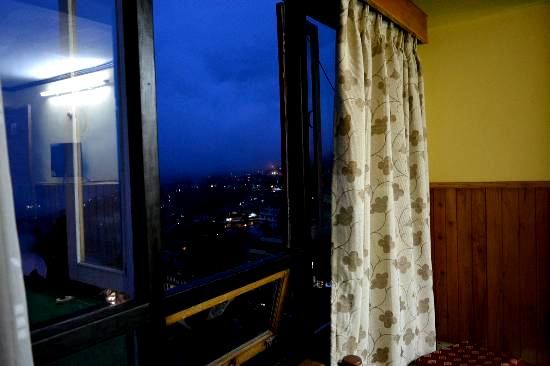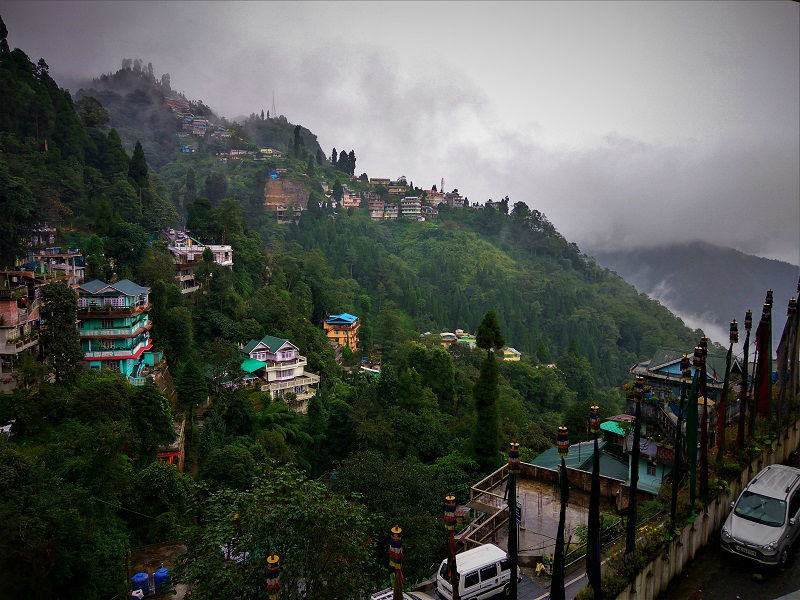 Birds chirping and as you move the curtains,you see something so beautiful that your gaze across from the window comes to a standstill.That's Darjeeling for you.Since it was Holi,the streets were colorful and the first thing we did was to take a rope-way down the valley and then the Tiger hills.Soon by 3 PM,we headed for Pelling and the condition of road was so bad that slowly we reached to a small town some 20 KM away from Pelling where we stayed that night for it was so tiring to ride in those Himalayan roads.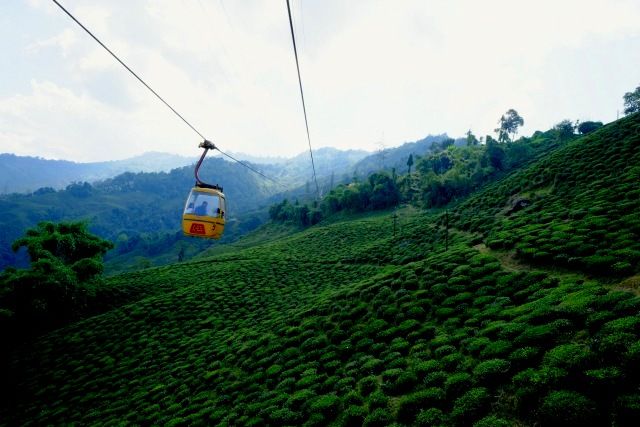 New people tell you new stories and this time the story was about the colourful flags in the northeast roads.Locals say that they fix these flags specifically in memory of people who have died in the nearby area.Goose bumps.I thought that was for fun.The night was clear and the stars we more visible that day for I thought I was 2000 meters above sea level, a little closer to stars.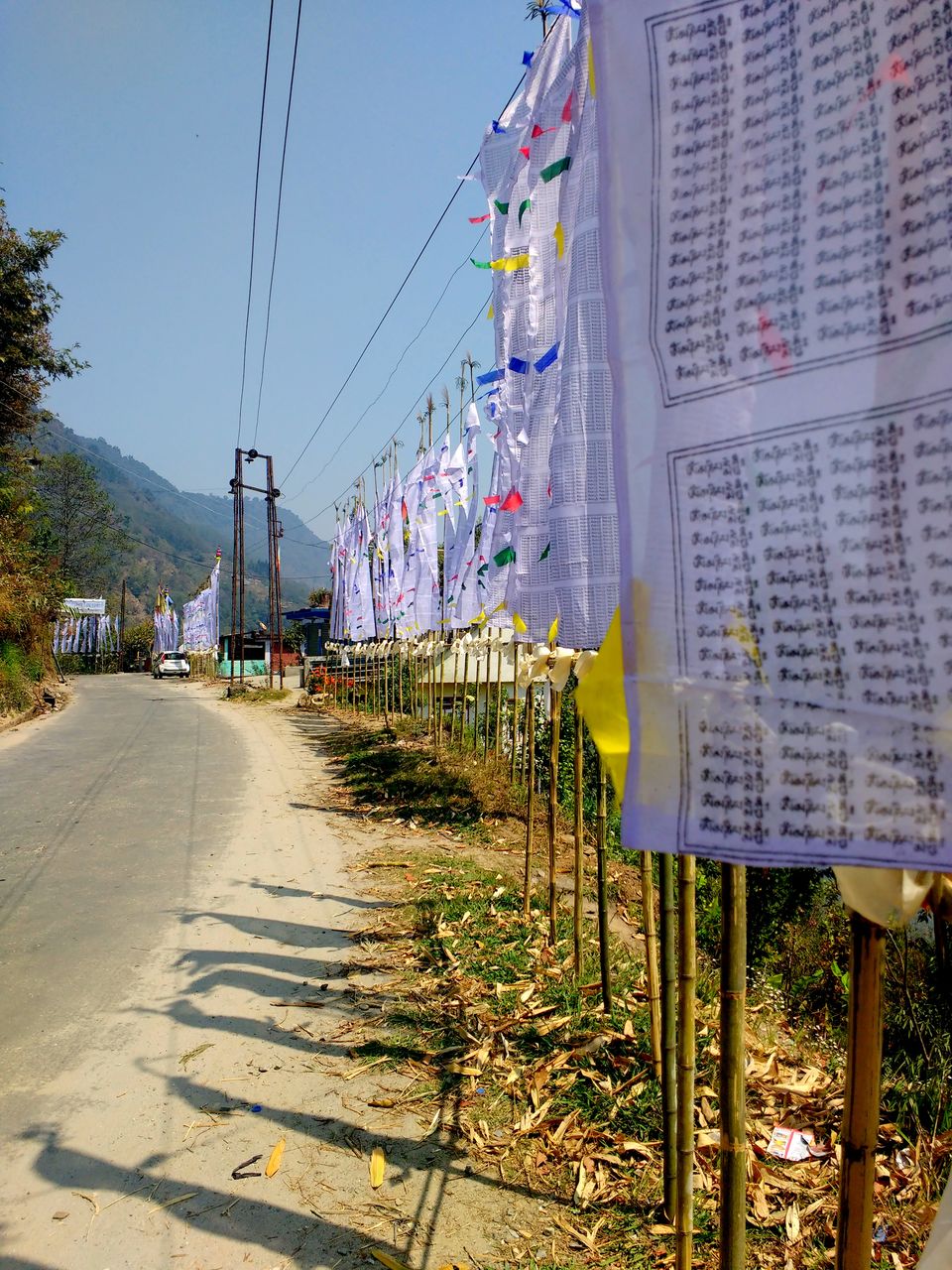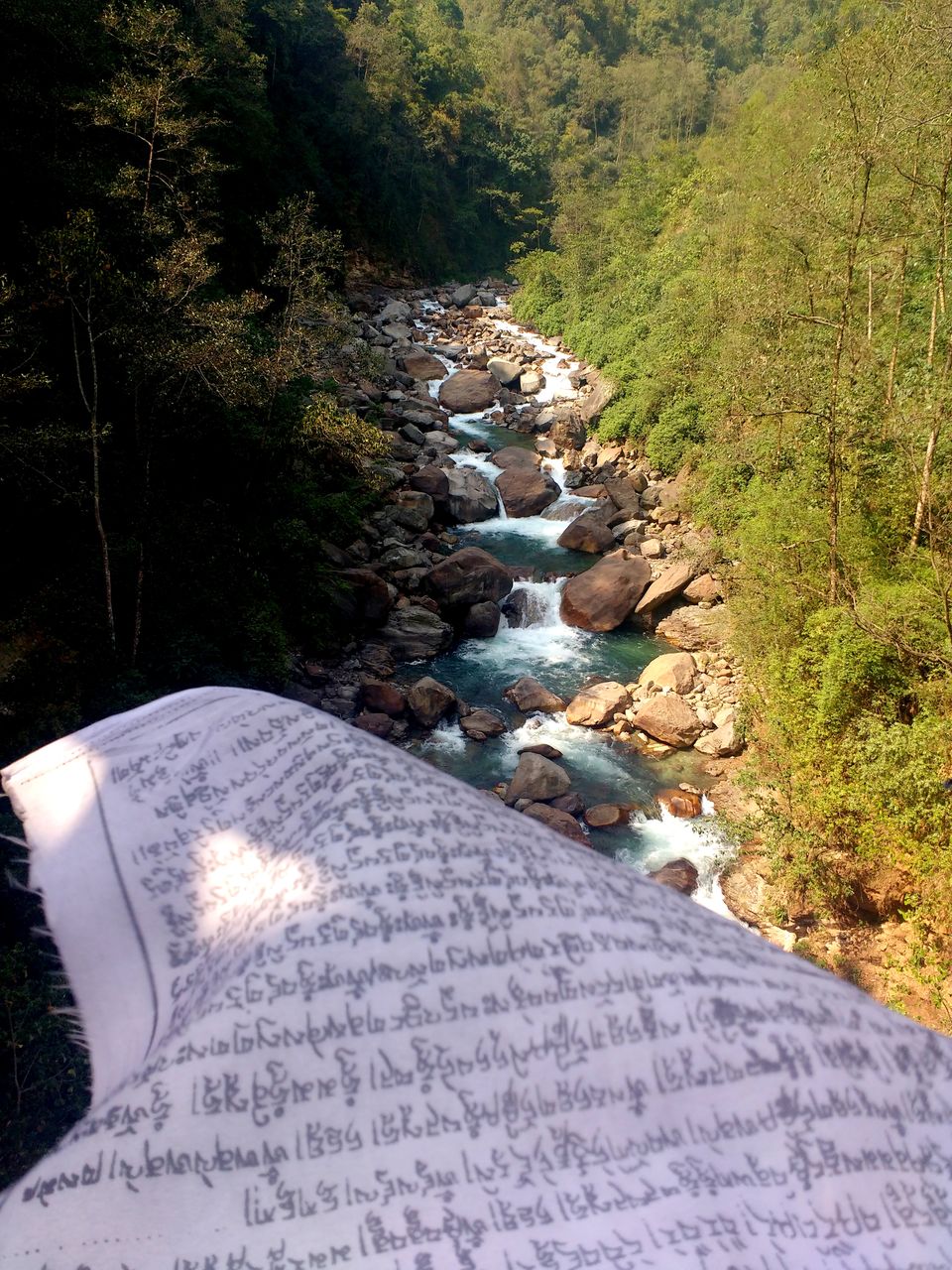 Pelling or view of kanchanjunga,say whatever but this place is amazing with food,culture and Pagodas.We went to Singshore Bridge, a 198 metre suspension bridge located at a short distance of 5 km from Pelling. It is also the highest bridge of Sikkim and second highest gorge bridge in Asia.After visiting some more places,we headed for Gangtok and at around 9 PM we reached the hotel and the plan was to visit Tsomgo lake in Sikkim where only Indians with proper documents are allowed(Permit) and after lot of hustle and bustle to get our permit,we started off in a cab to Tsomgo Lake.Slowly we began to see snow and more snow and then, a lot of snow.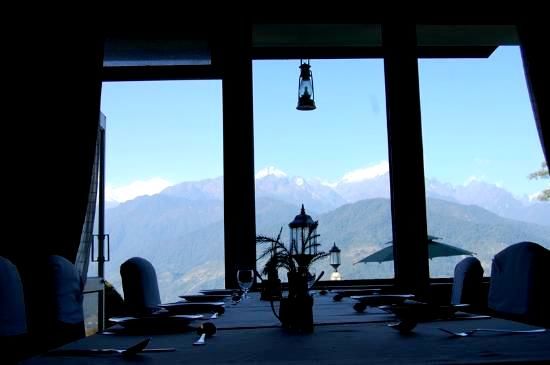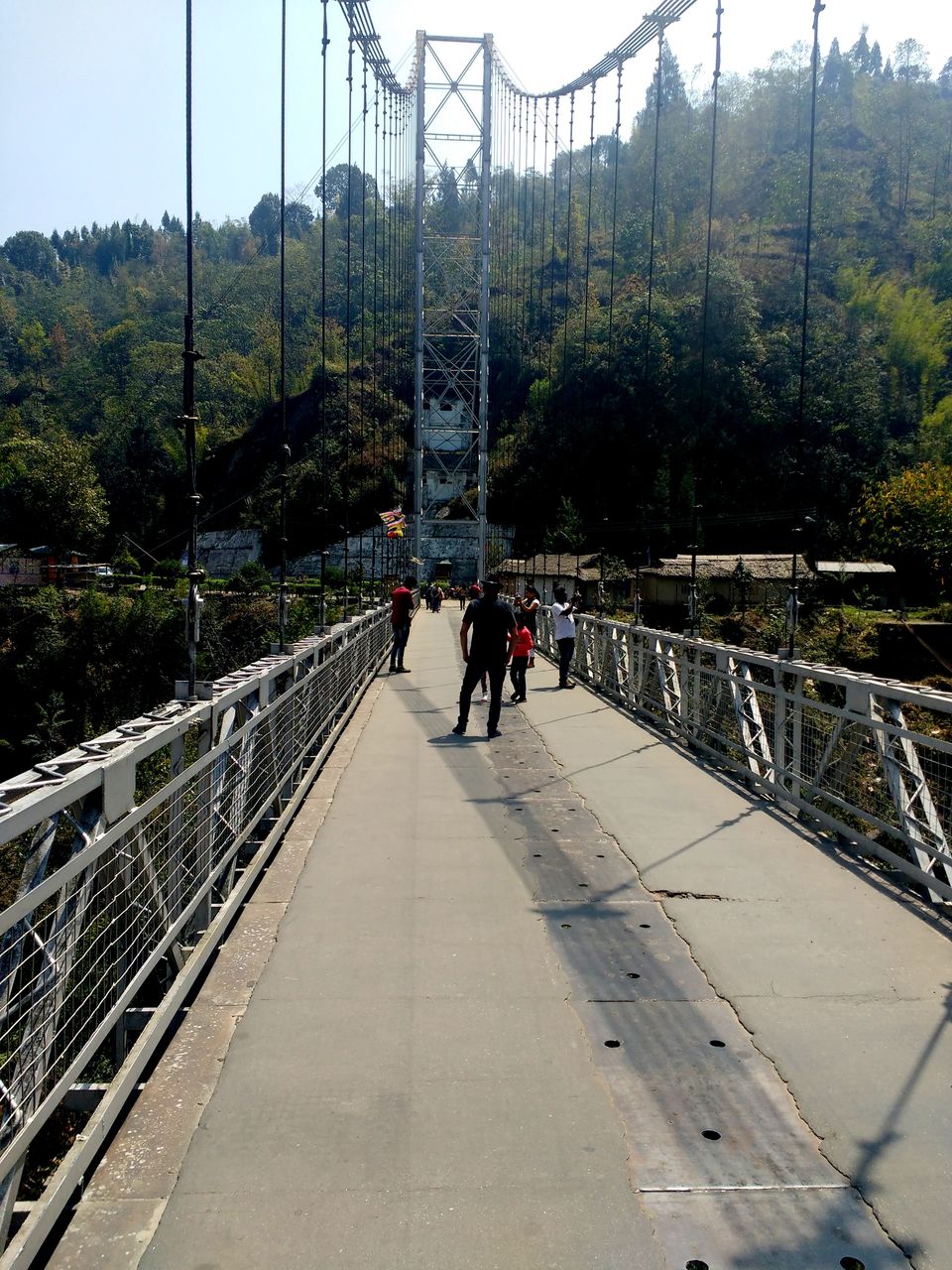 Tsomgo lake is a glacial lake in the East Sikkim district of the Indian state of Sikkim, some 40 kilometers (25 mi) from the capital Gangtok.This place is a beauty,the ones you see in movies and beyond the mountains lies China.The local area comprise of many army camps and you will see a lot of army people guarding the borders.Amidst the border chaos, people and this place has a lot more to offer than just the amazing landscapes like food,drink and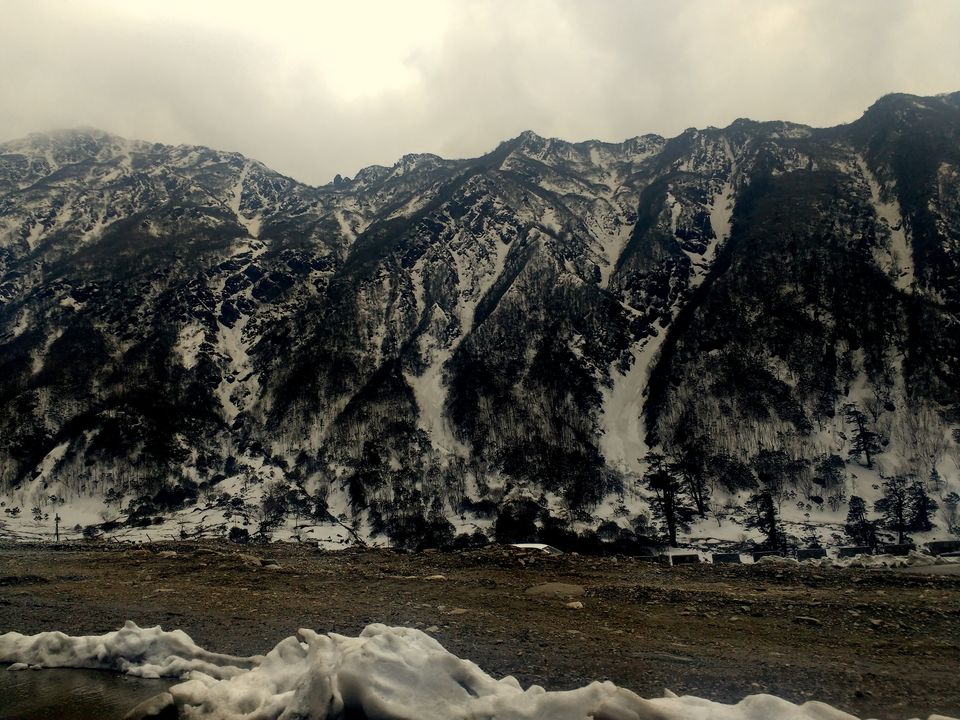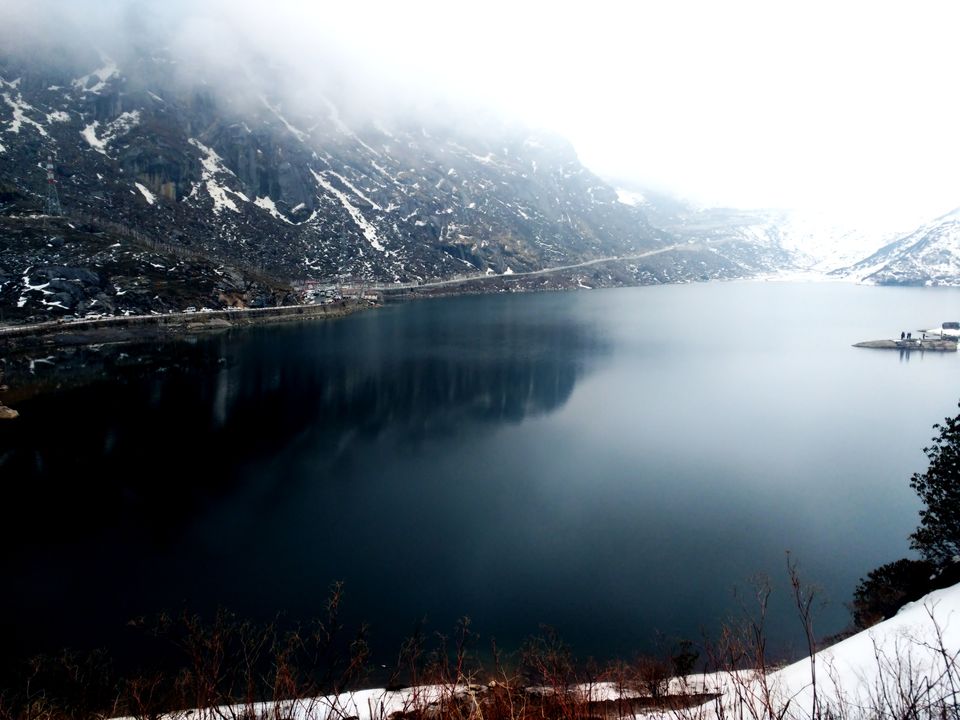 We took boots and ran from here to there in fear of Yak chasing us down the bridge,went to the top where we sat for sometime to let this beautiful scene sink in.
We left after sometime and upon reaching Gangtok, the bikes were at its full pace for we had to catch our train at night.
Funny things happen when you travel with people you love;I by mistake dropped the helmet down the valley into the river and so we raced our bikes for like 2-3 KM ,got down the valley to get that helmet which was flowing with the water in Teesta River. I was hanging downward holding my friend's(Manish) hand trying to reach out to helmet with a stick. Pheww,We got it after a lot of efforts.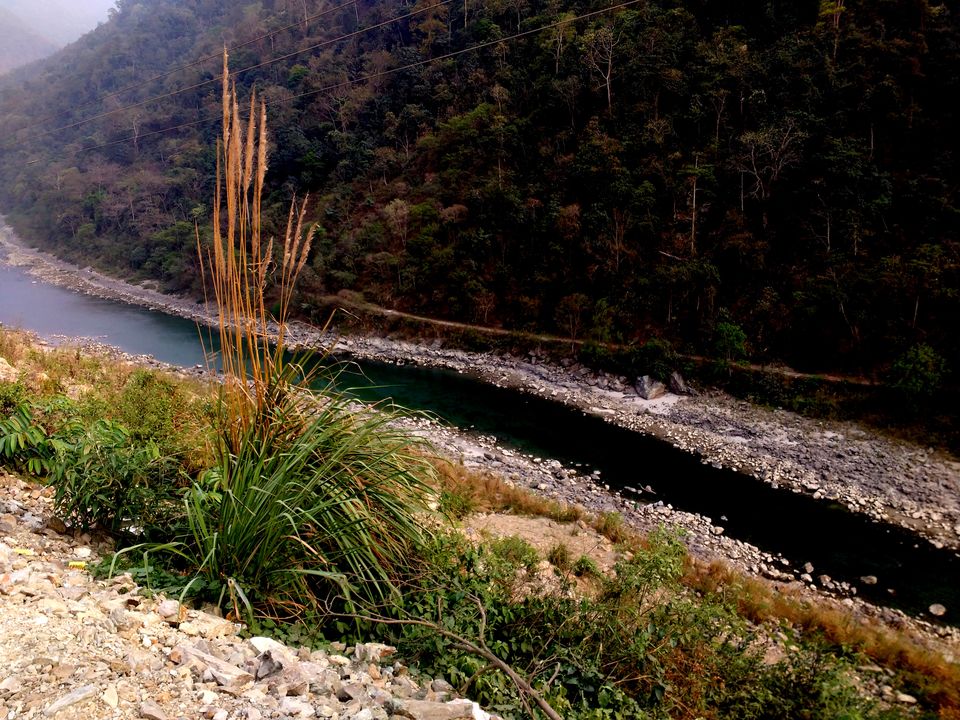 The sublime natural beauty of the North East of India can be every traveler's haunt. Amidst the blue mountains of the Northeastern frontier of India, there's a melange of cultures and social values in this land untouched. These seven states are pride of India embracing an overwhelming ethnic diversity bound together in the sacred bond, known as 'The Seven Sisters'.
My joyride with Gaurav Bhaukali,CCand Manish in Northeast – Risk of one time,memory of lifetime(the bike ride)