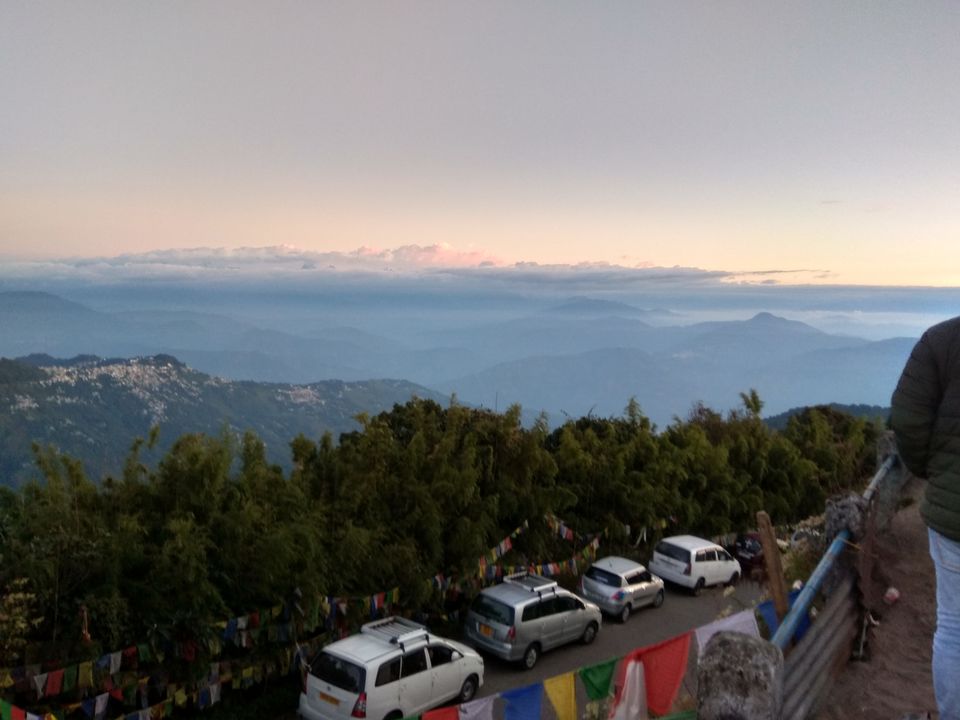 Exploring Sikkim through a bike ride
For the day one, we started our trip from Bengaluru International Airport and landed in Bagdogra Airport. We hired bikes(RE-Himalayan) for rent which has pre-booked and finalised over phone and started our journey with 7 bikes and 11 members to Gangtok via Darjeeling. To avoid night travel we stayed in Darjeeling.
Will list you few important things which is essential while planning to explore Sikkim..
  - There is no direct flights to sikkim
  - Bagdogra Airport, which is in West Bengal, nearest airport to reach Sikkim
  - Traveler permit is compulsory to visit tourist places in East and North Sikkim
  - You can get permit in Gangtok, taxis are available there
  - Hindi and English are common language
  - Bargain as much as possible
  - Pre-booking is preferable
  - Less number of Atm's, keep enough cash
  - Avoid night travel
  - By 5.30 it will be darker, early sunset.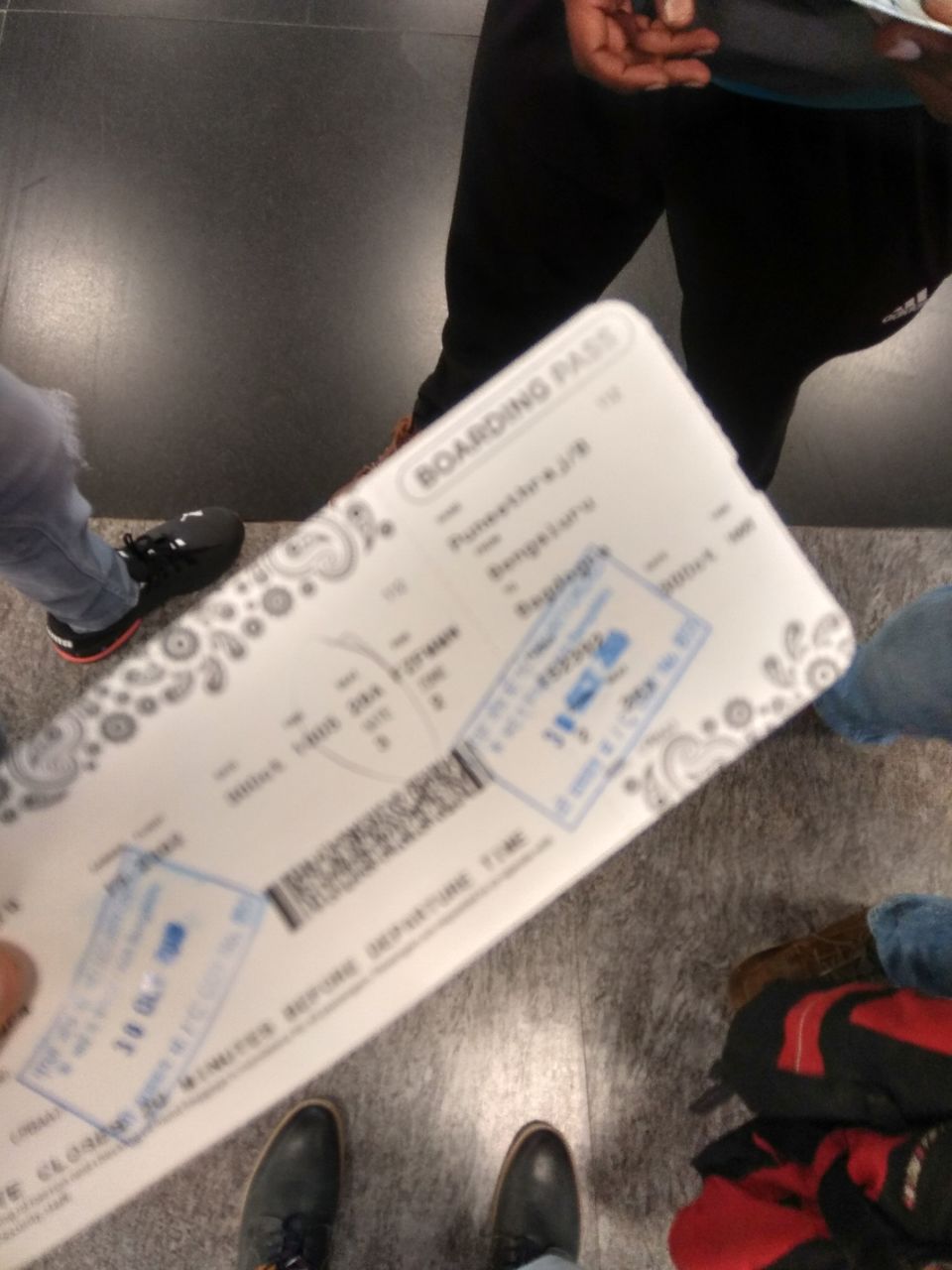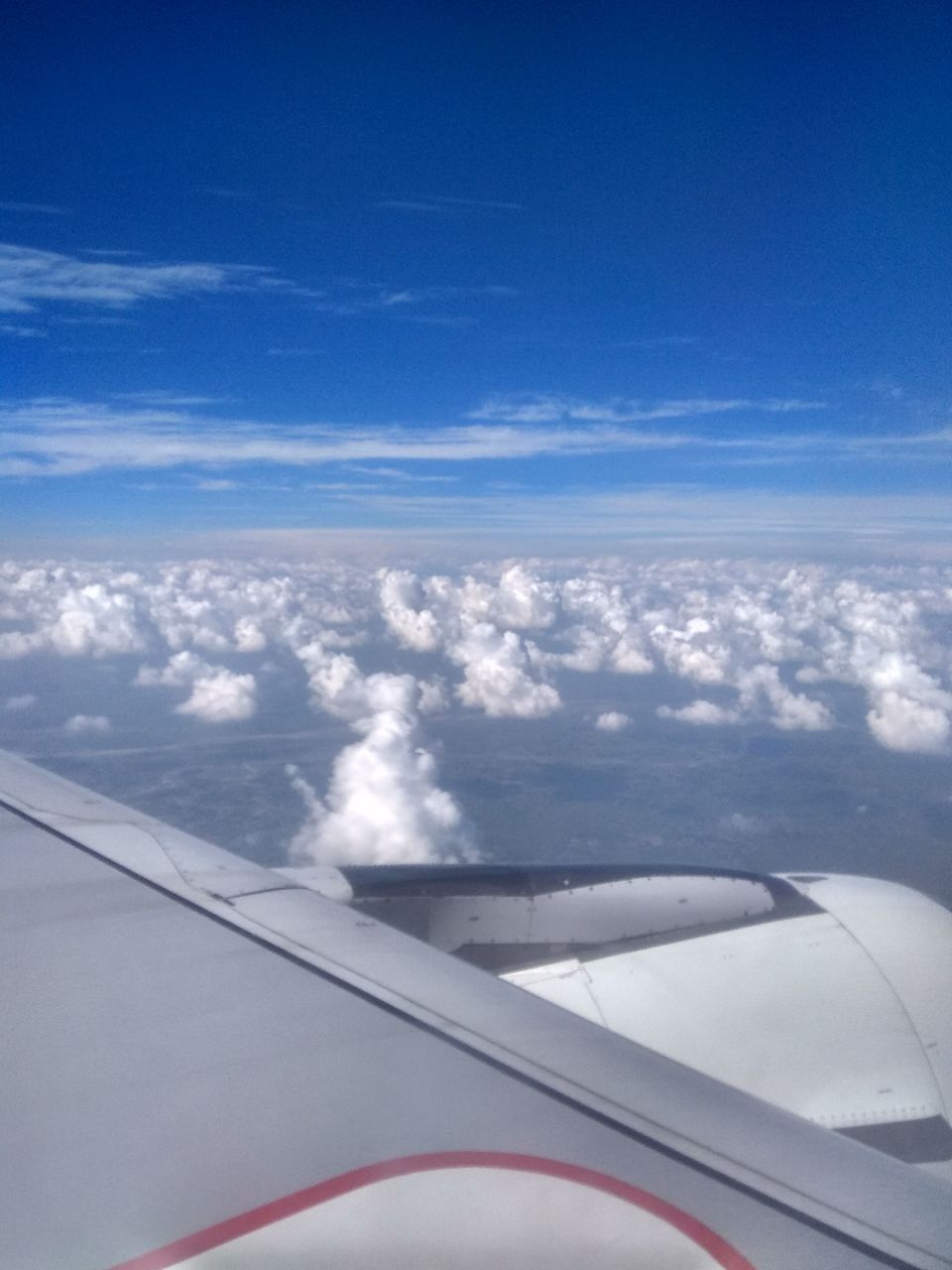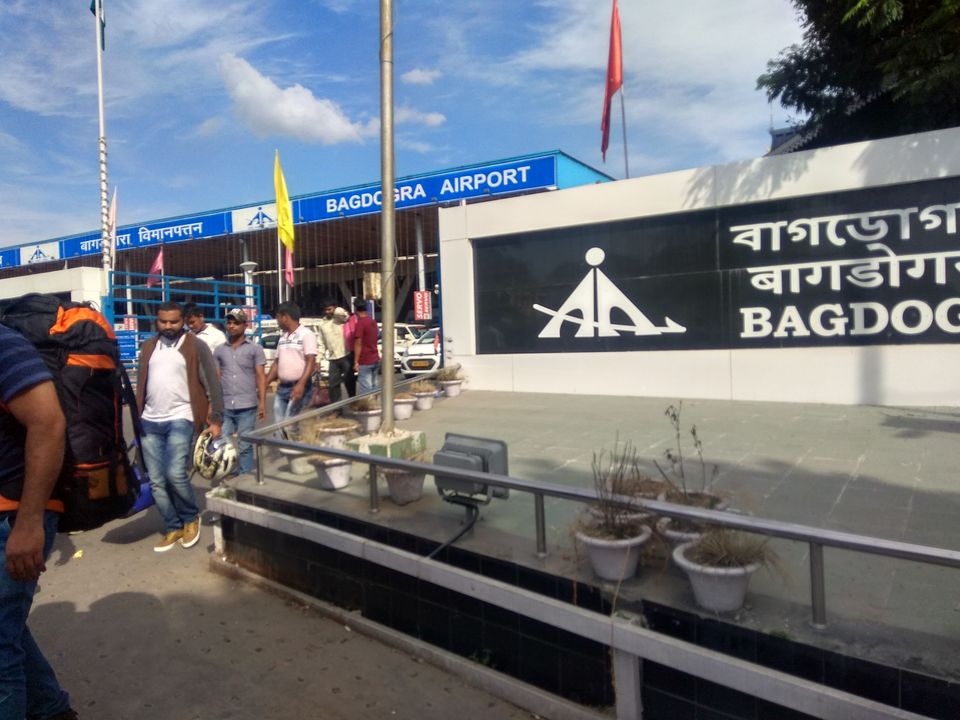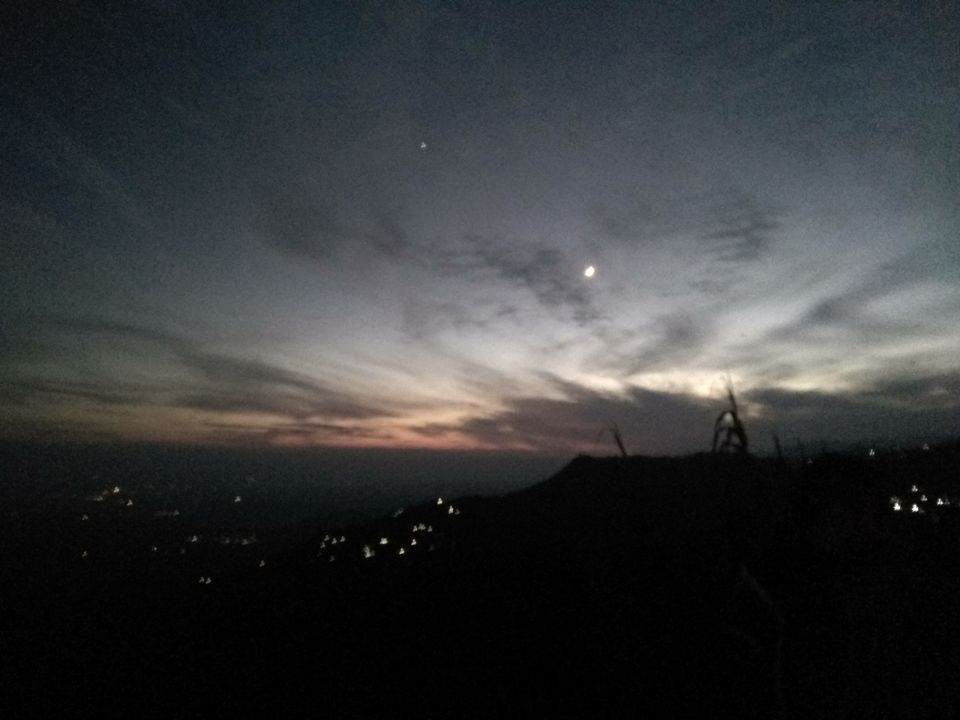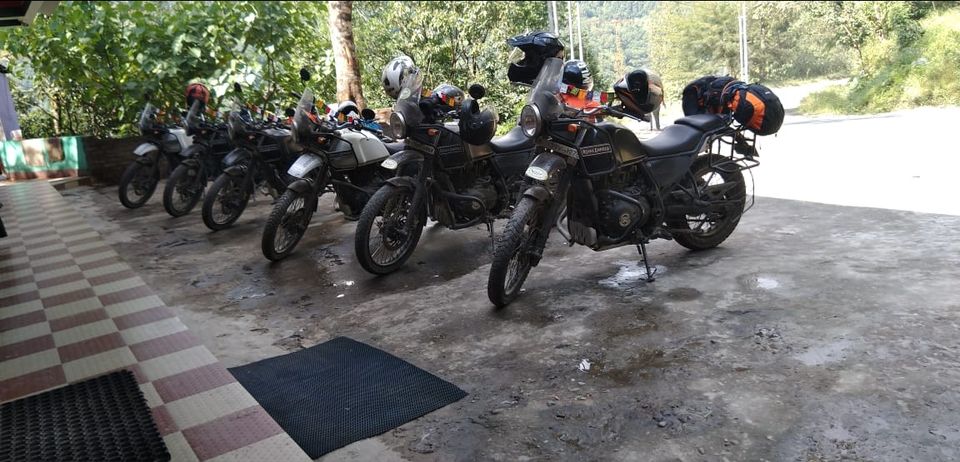 Day 1 night we reached Darjeeling from Siliguri (62kms) after we rented the bike in late evening ane started our journey towards Sikkim via Darjeeling, day 2 explored Darjeeling city, Queen of hills station and Darjeeling tea Estate. This area tea is of different taste compare to any region. Early morning 4.30 we left towards Tiger hills sunrise point, one of main tourist attraction places in Darjeeling. Then we visited famous Darjeeling tea Estate and view point. Had tea and left towards Gangtok, Sikkim(98kms). After getting vehicle service, went to hotel and rest for the day.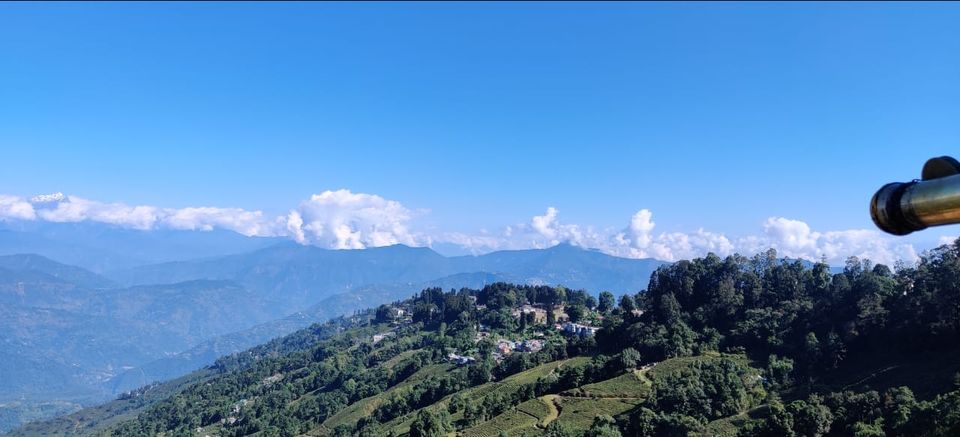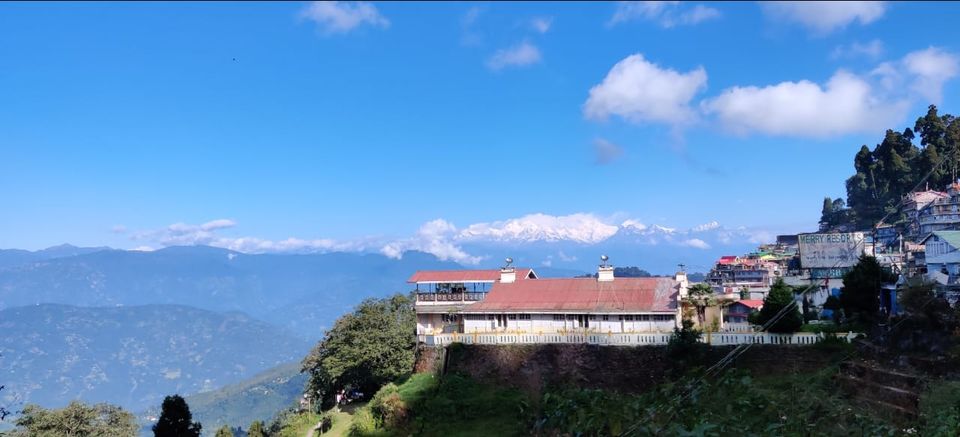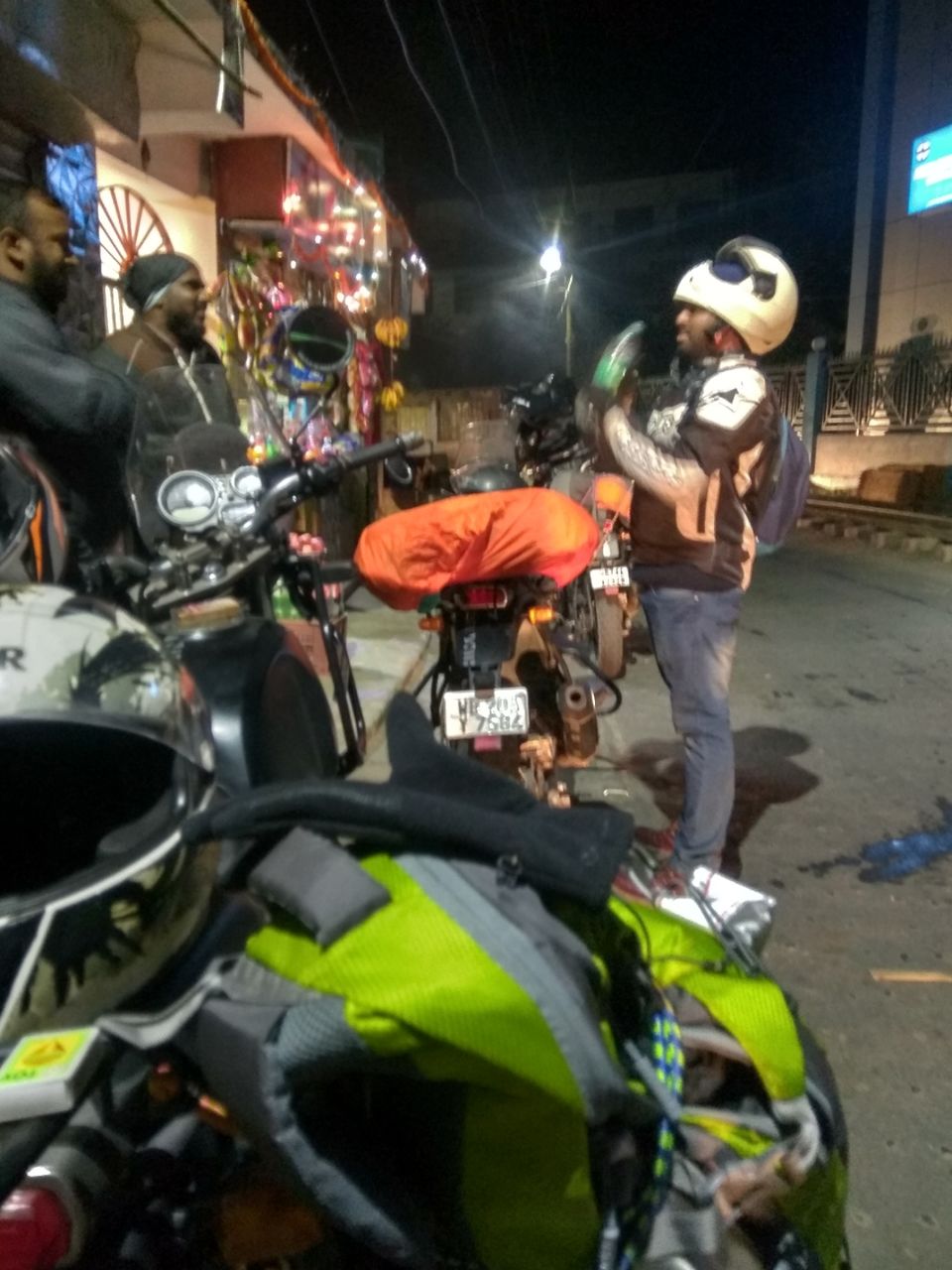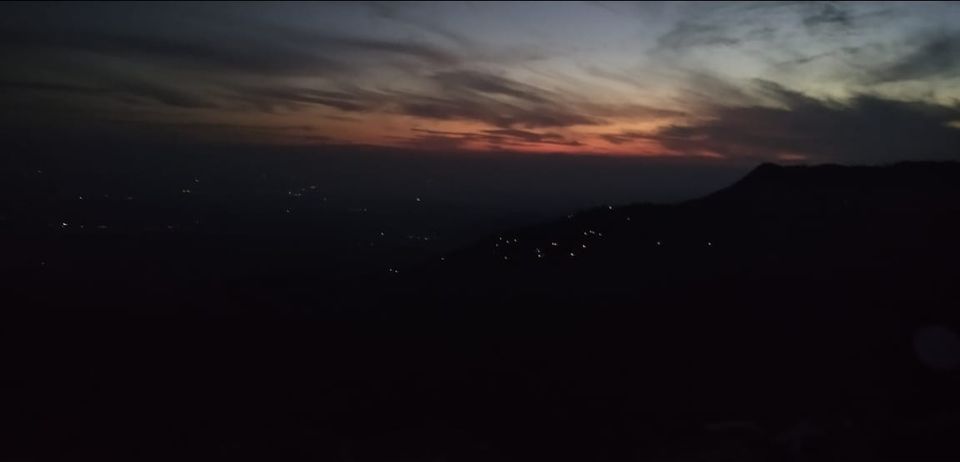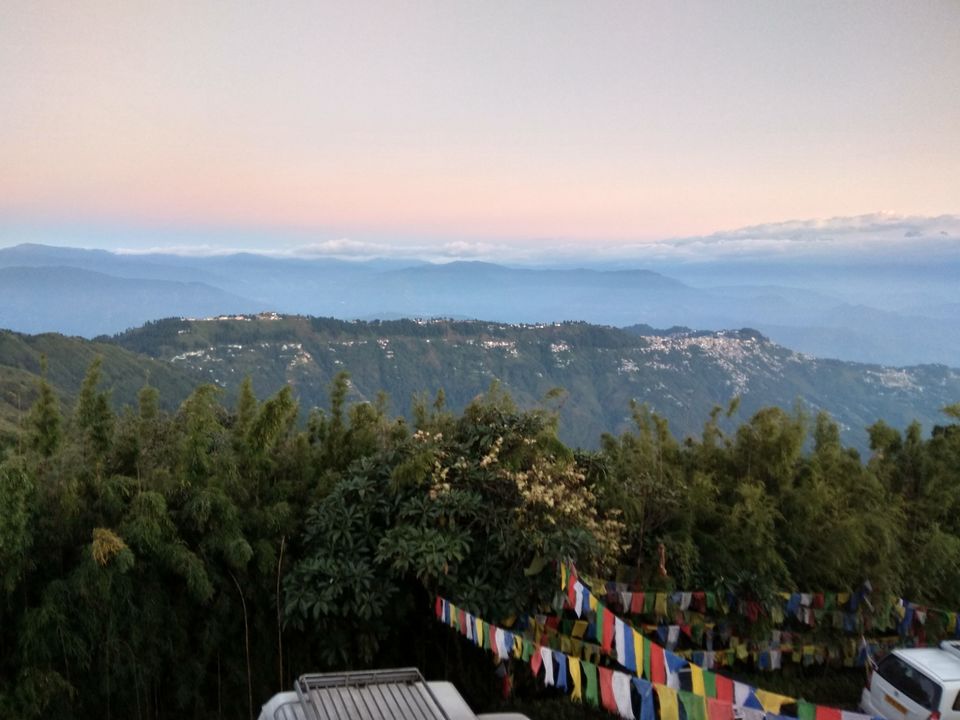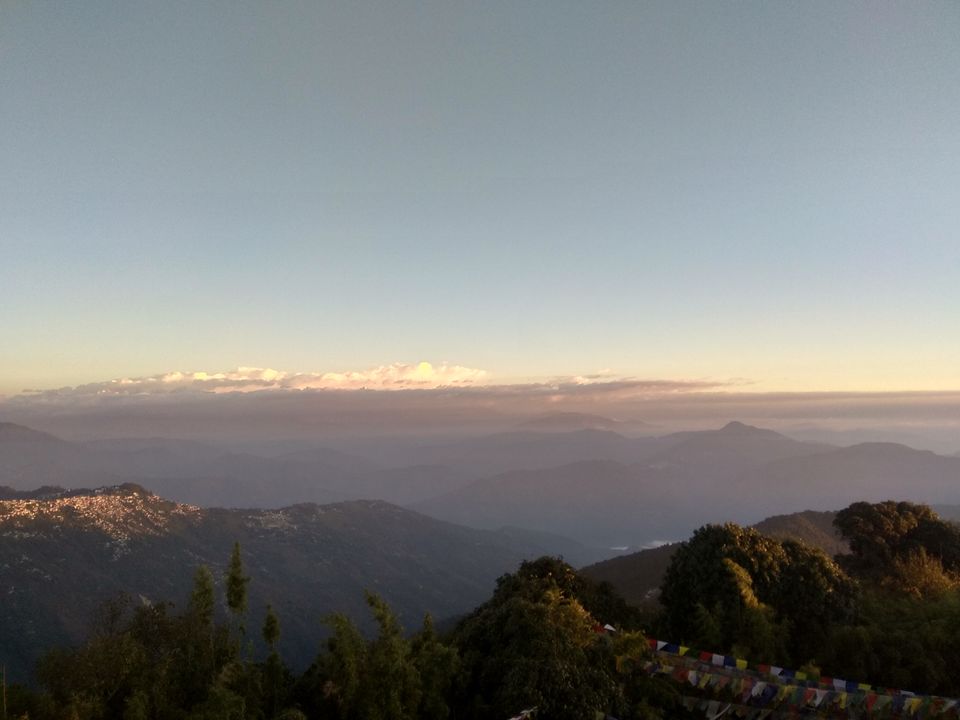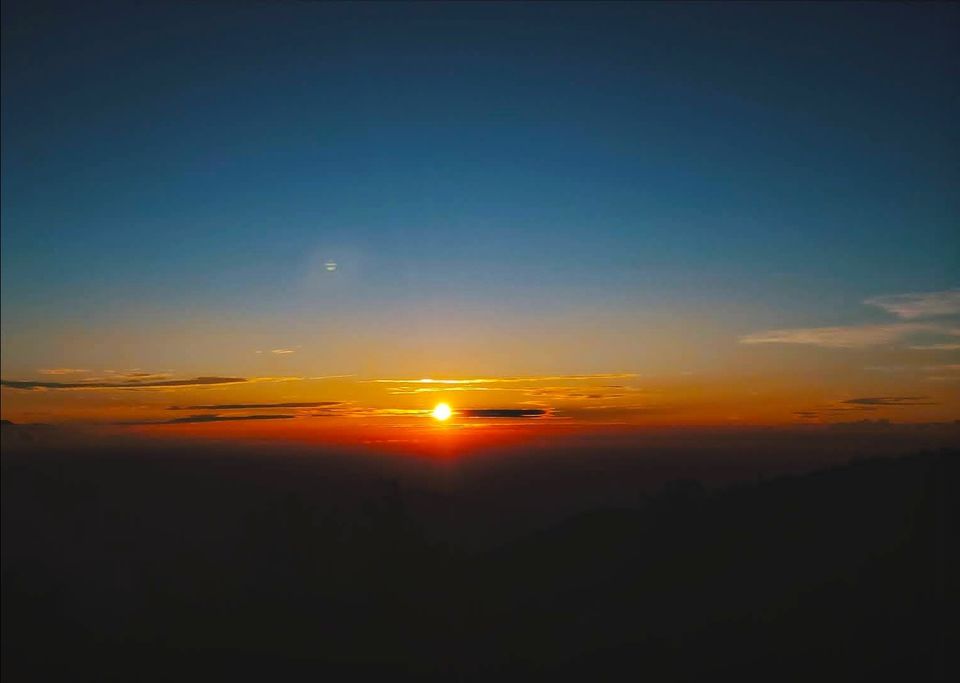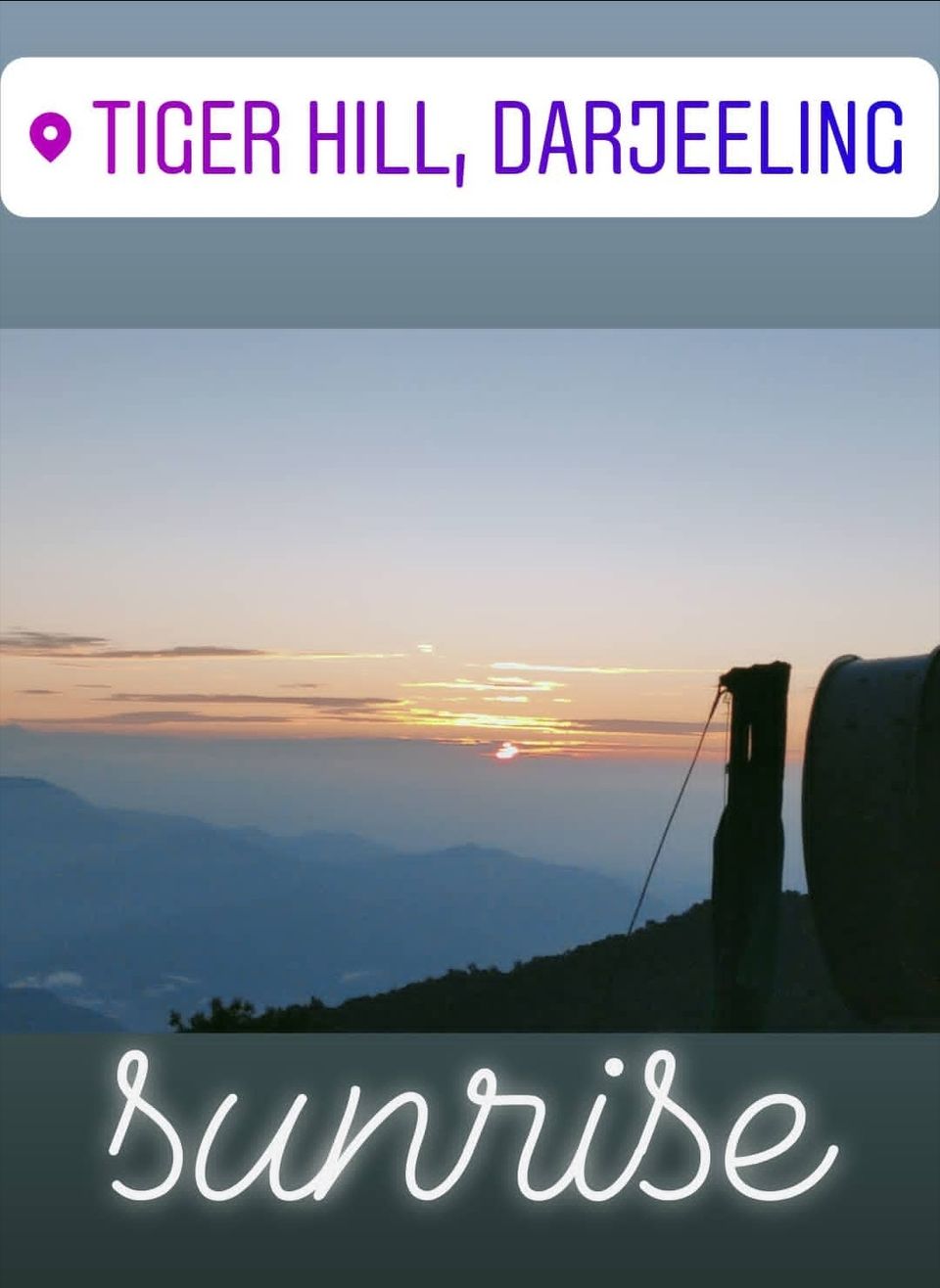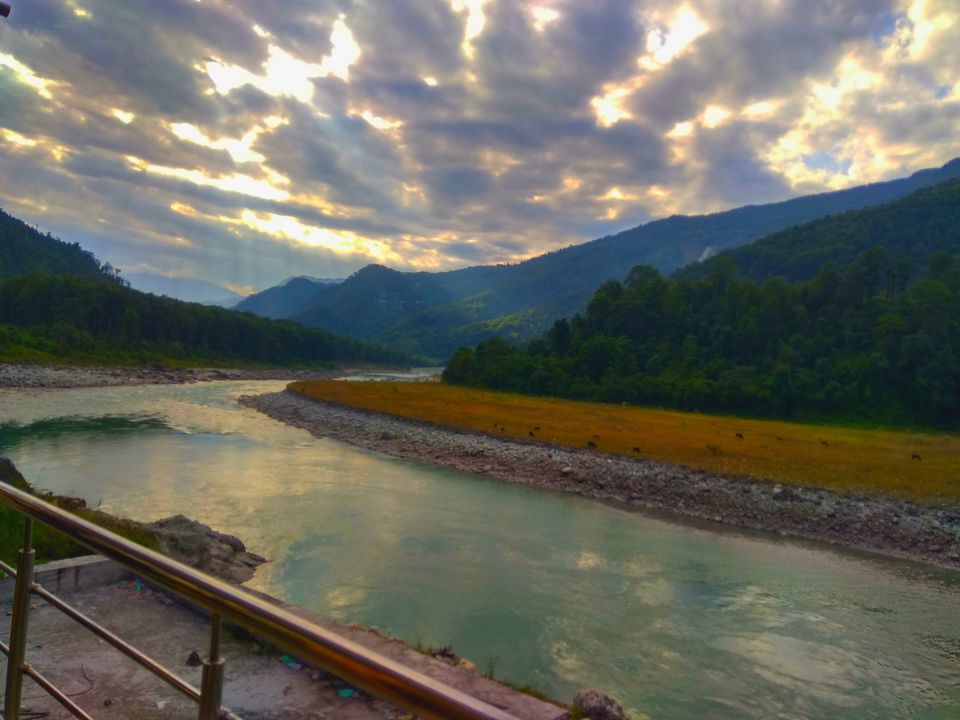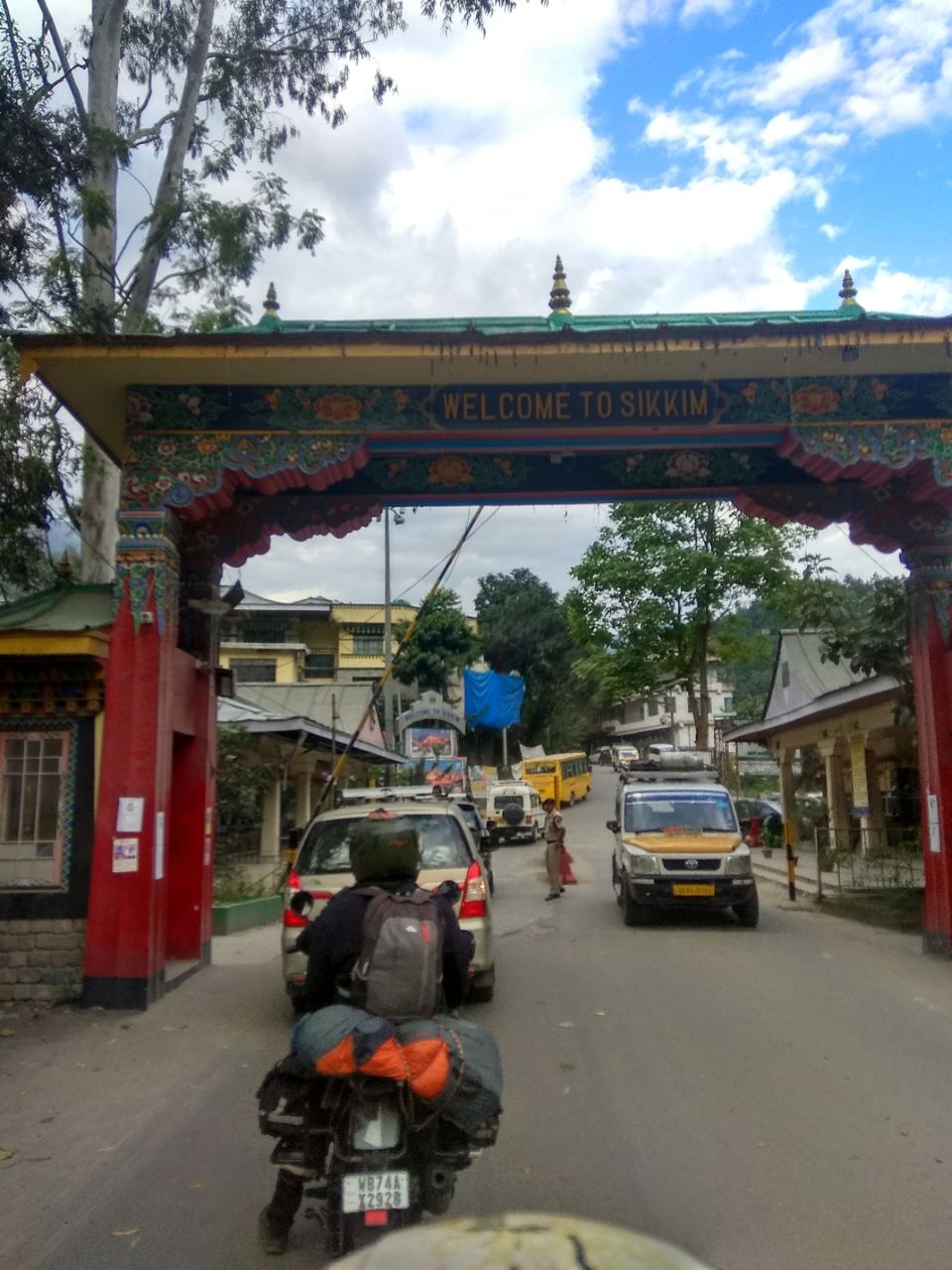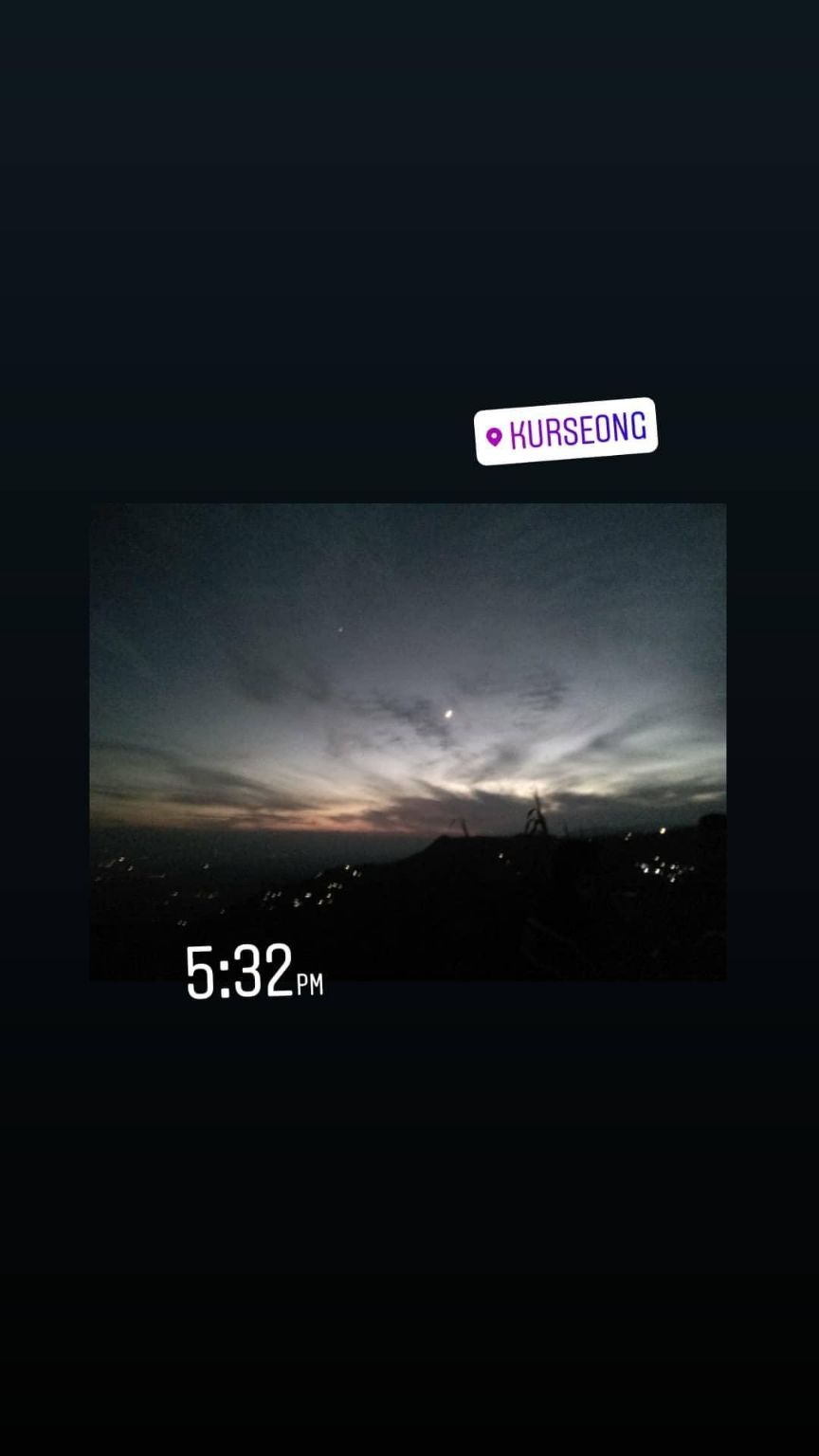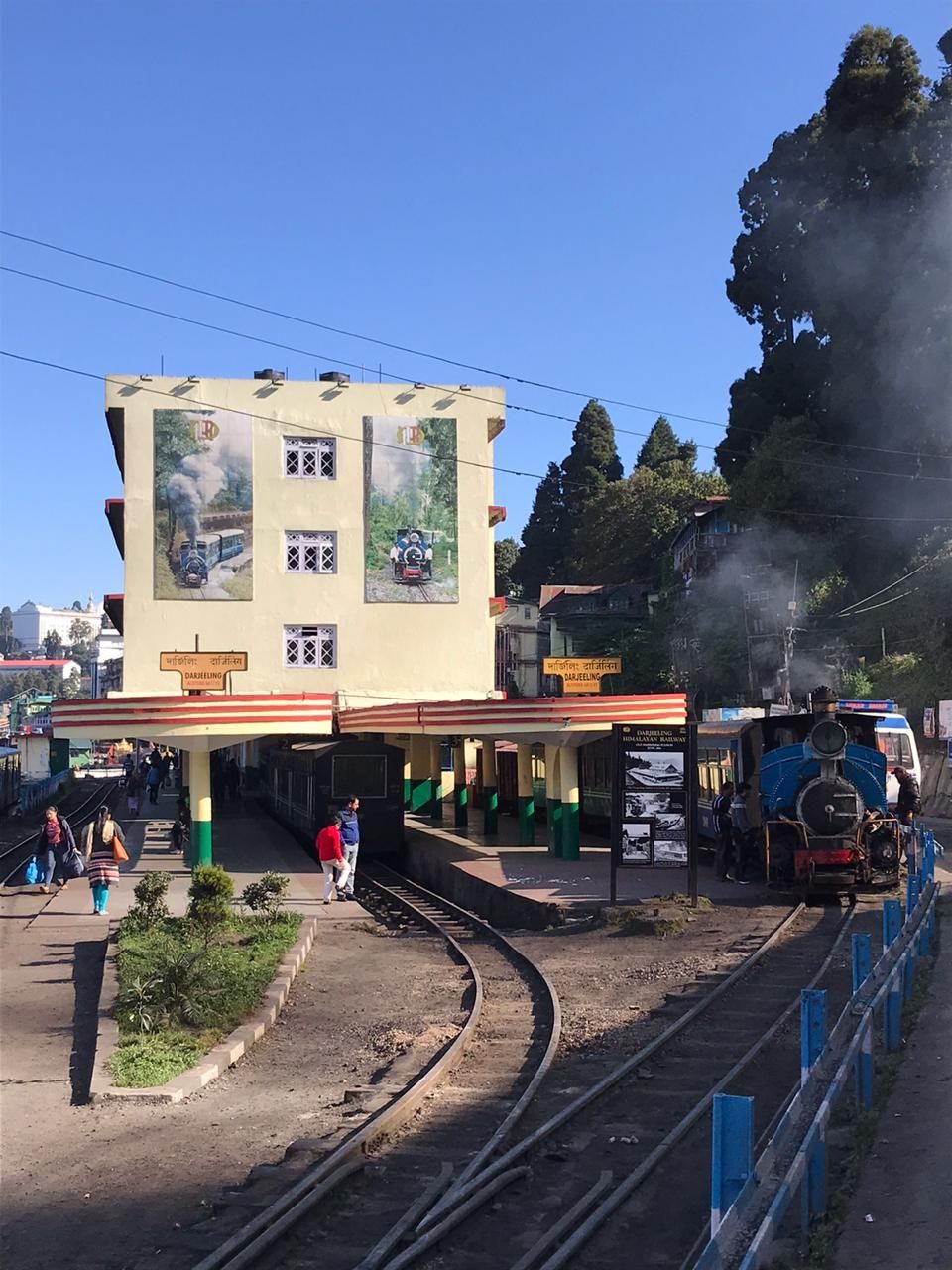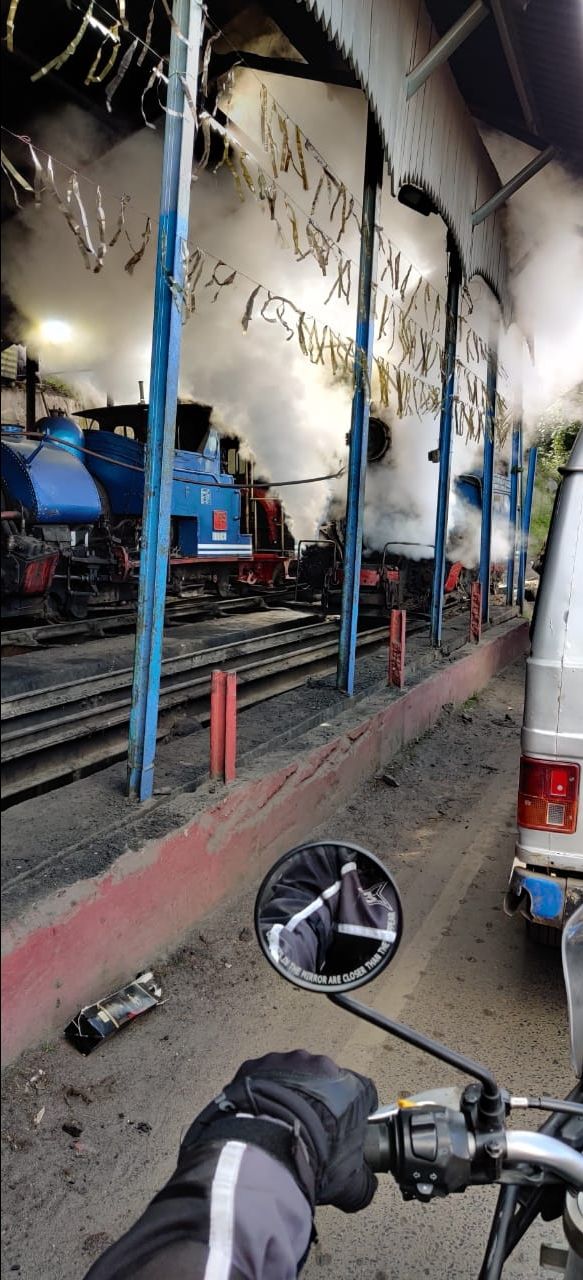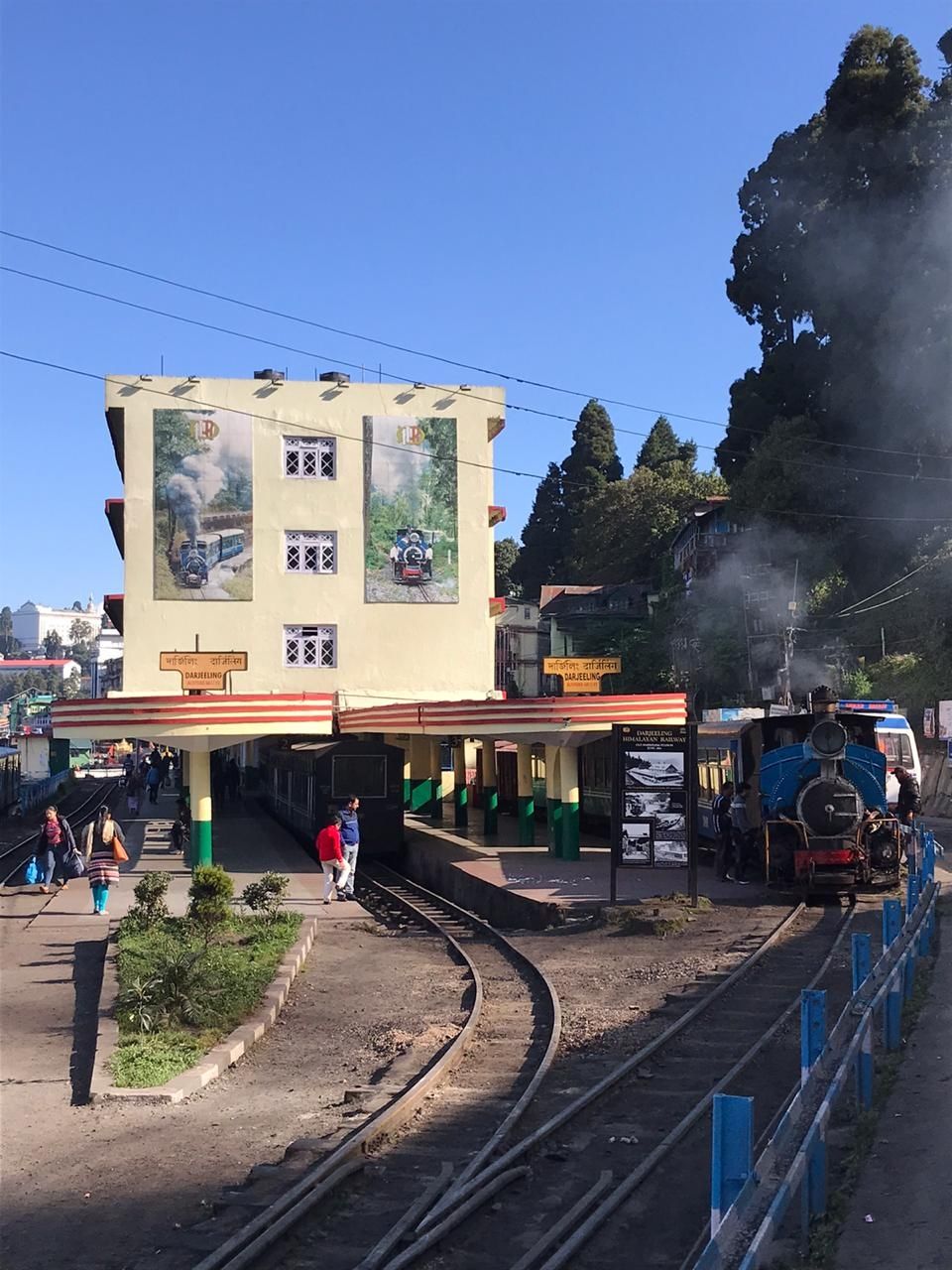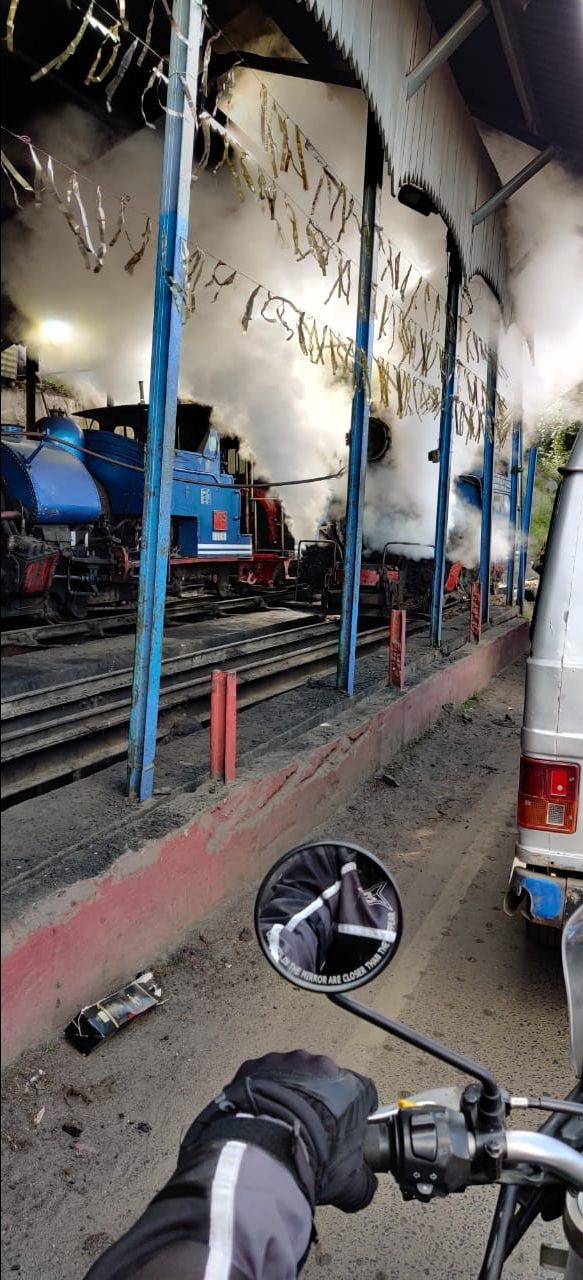 From Gangtok, we started our journey towards Zuluk, East Sikkim. Famous old Silk route, via Nathula pass. Experiences severe cold weather after a while. Nathula, is a India-China border, where Sikkim and India ends. Most of the time it will be cold due to 14600 altitude height from sea level. You can't stay for a long time there and you can't stress out as you loose oxygen soon. Entry and exit to this place will close by 2.30 afternoon. We stay there for 20mins and proceed towards Zuluk. That was the first day of the ride in freezing cold so it took this whole day to set with this climate.. After passing Zuluk pass, we stayed in Homestay with good hospitality in Padamchen. Total of 150kms, highest kms covered in a day in our entire bike ride. The family were so happy and offered us healthy food, yea and even offered little space of big kitchen to prepare dish.
As we were stressed out of first day ride with that cold. We didn't proceed towards Gangtok. And even it was dark evening. So end of day 3.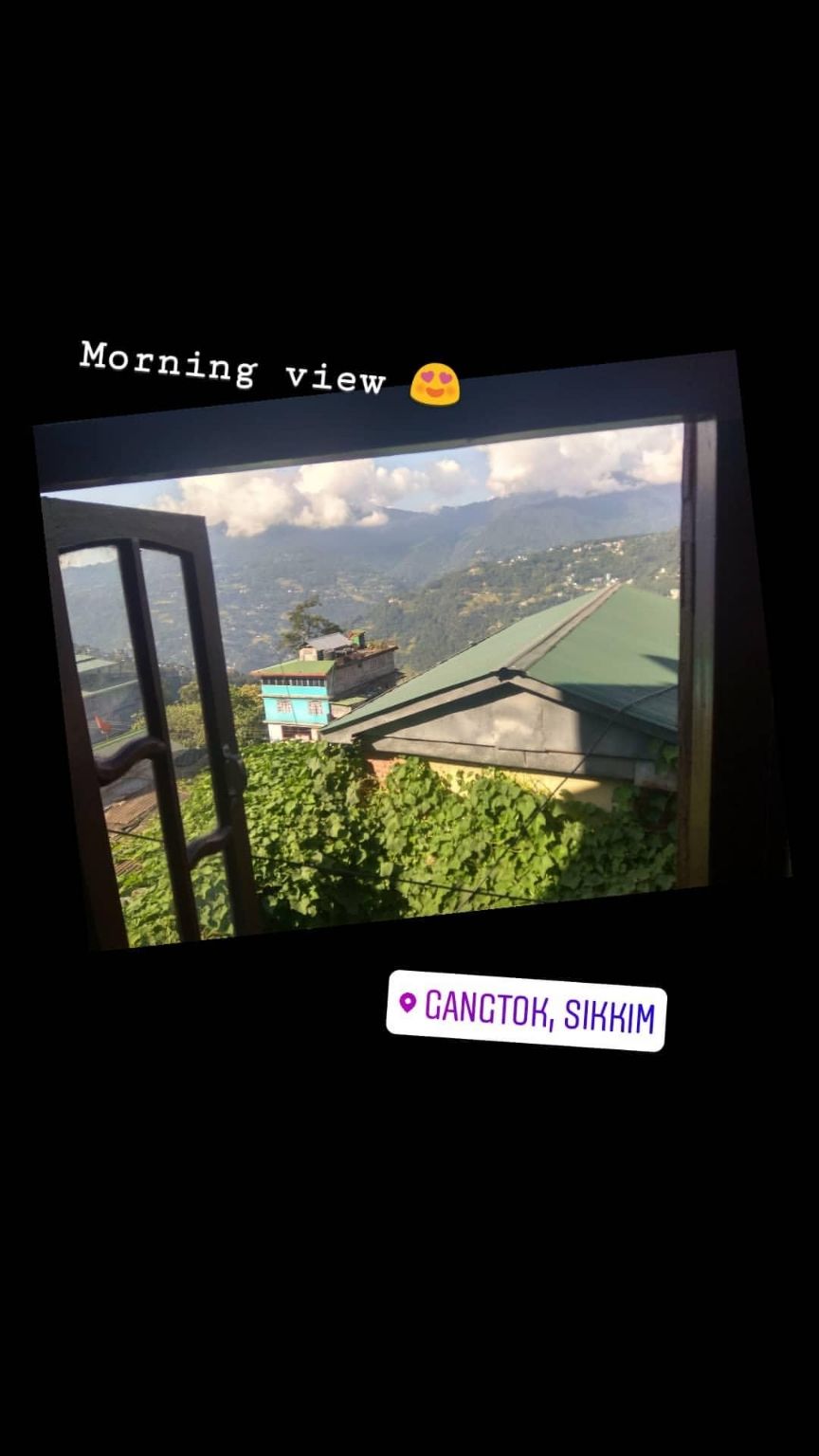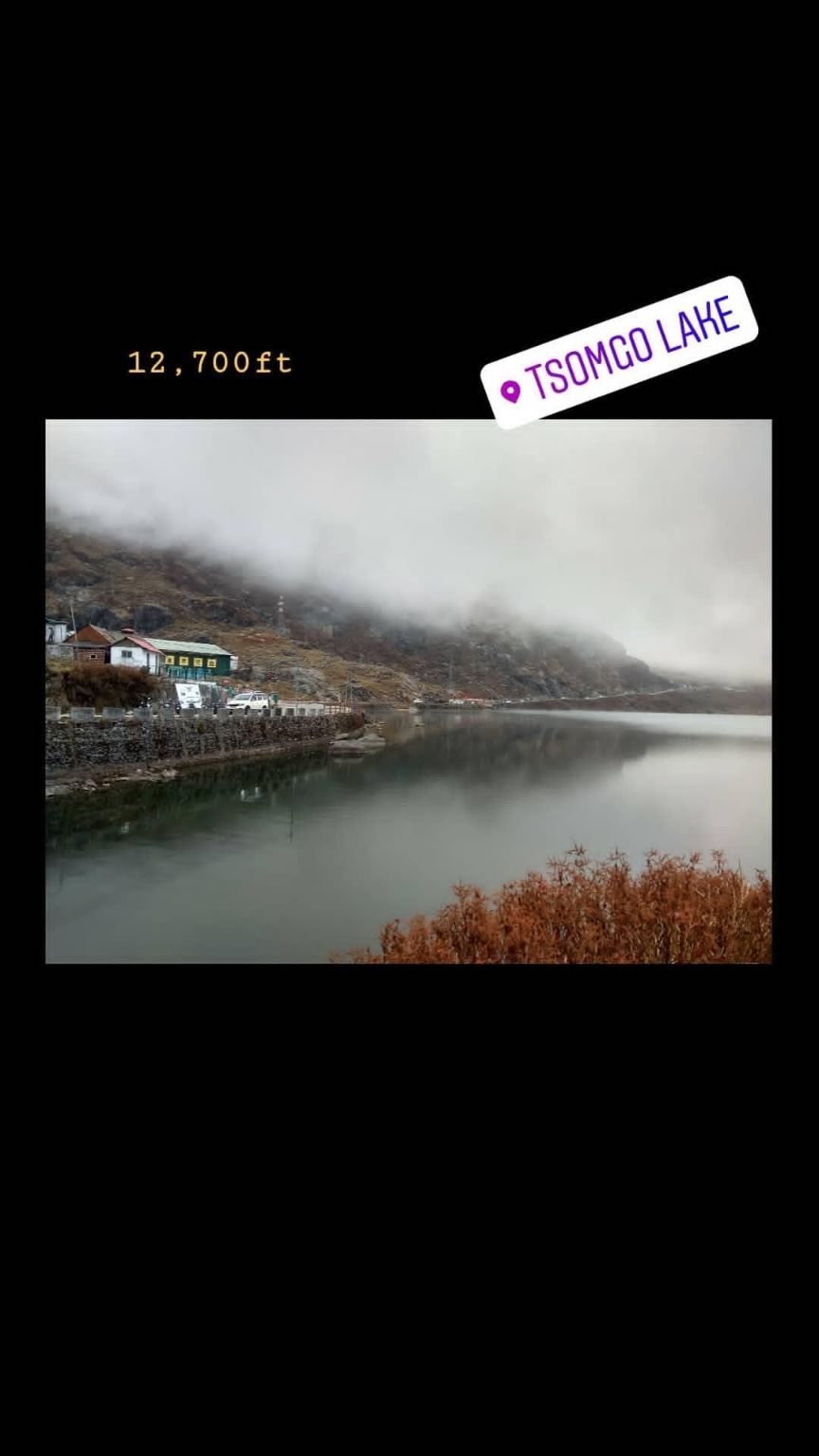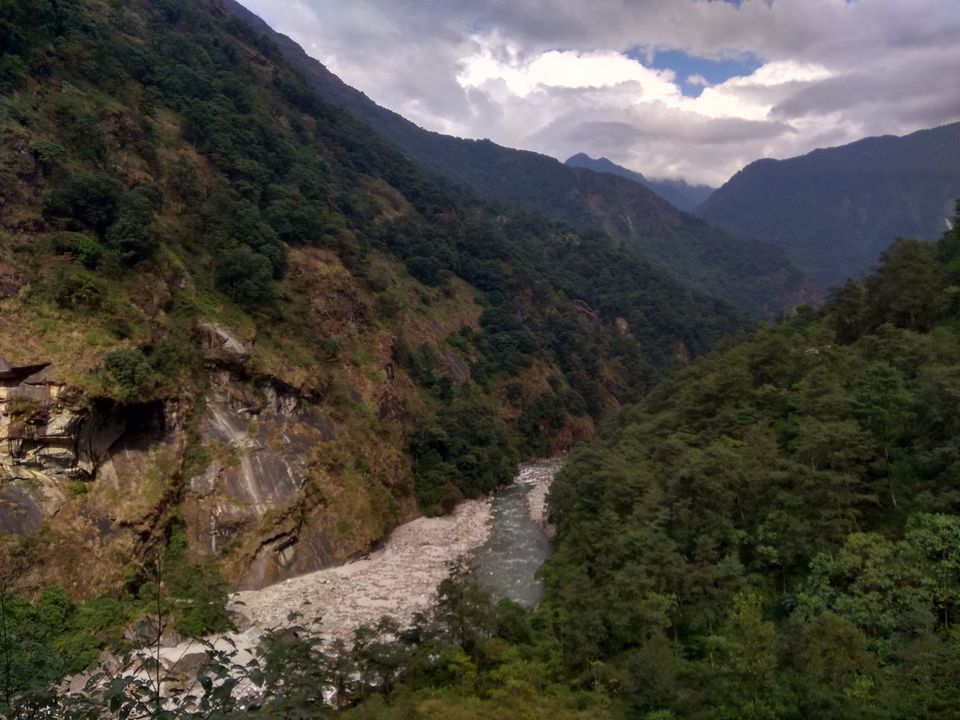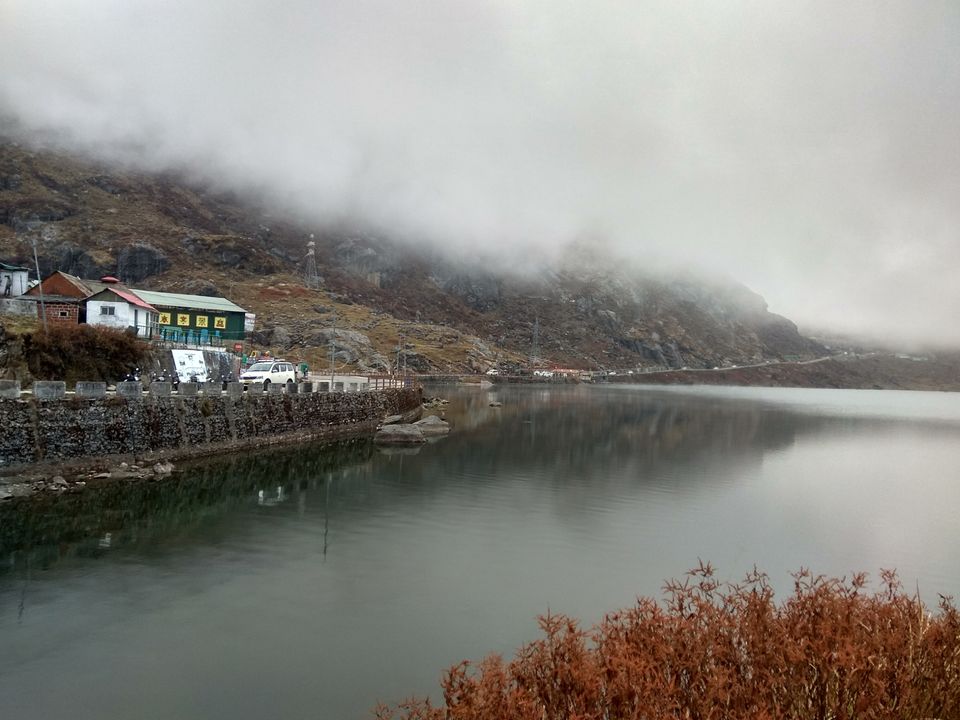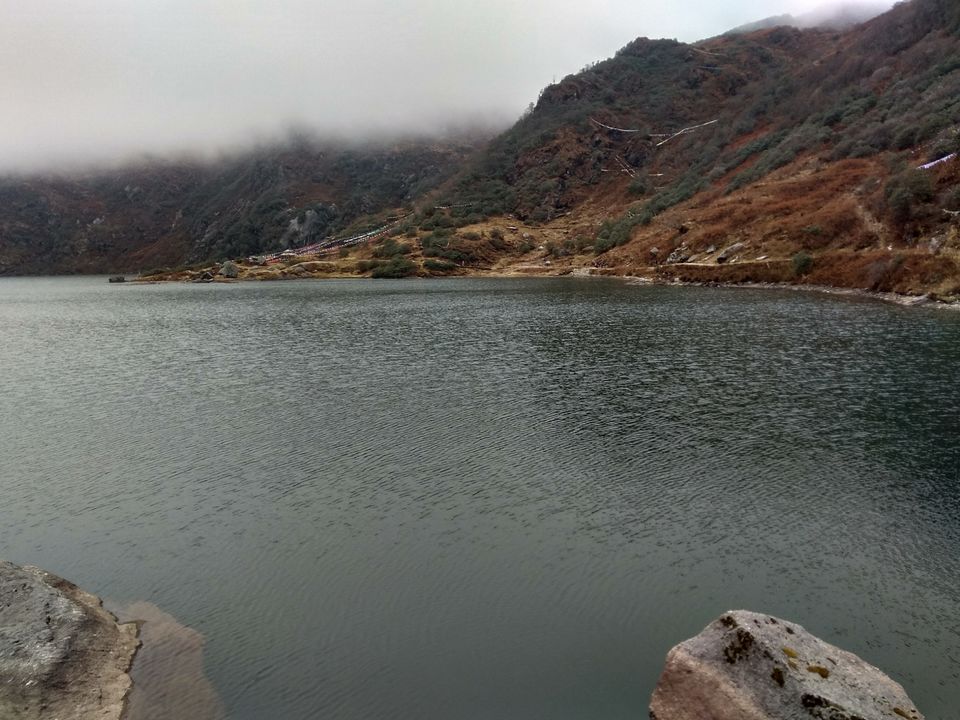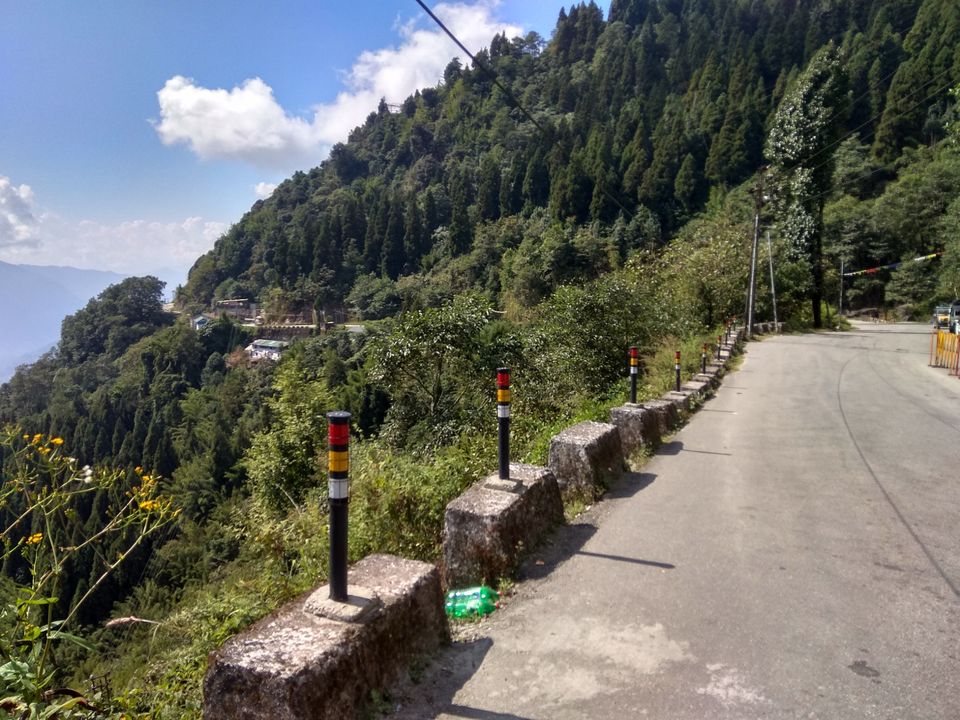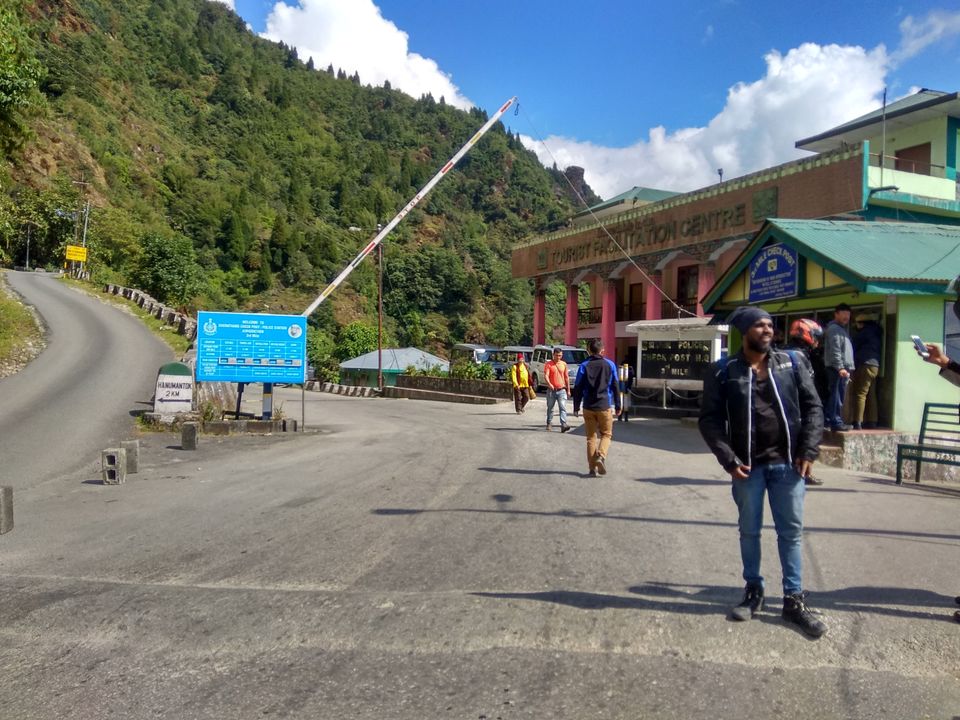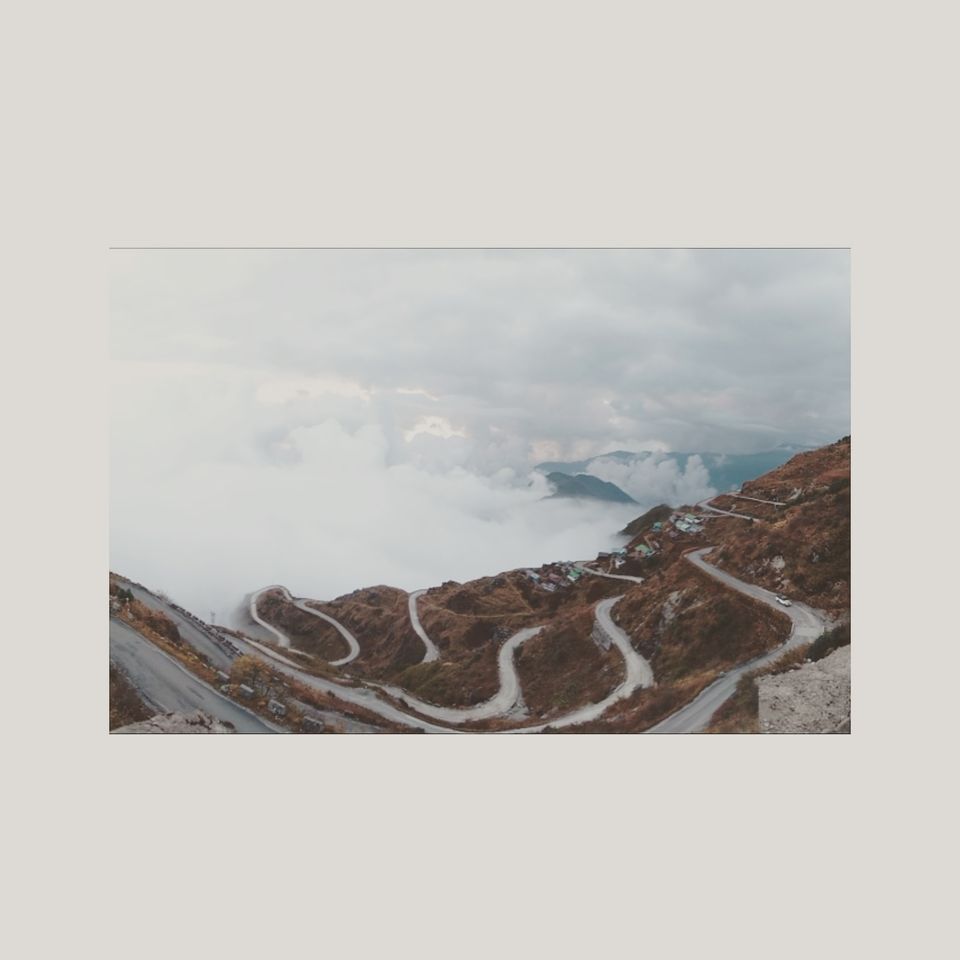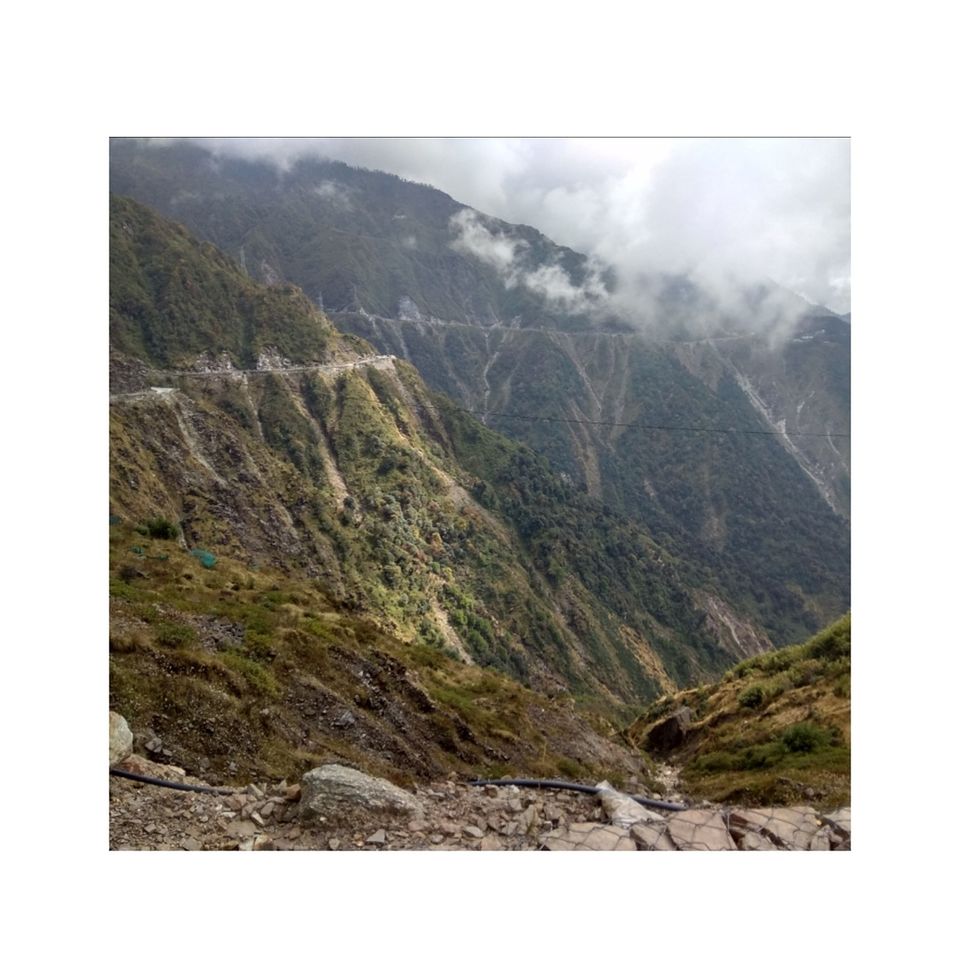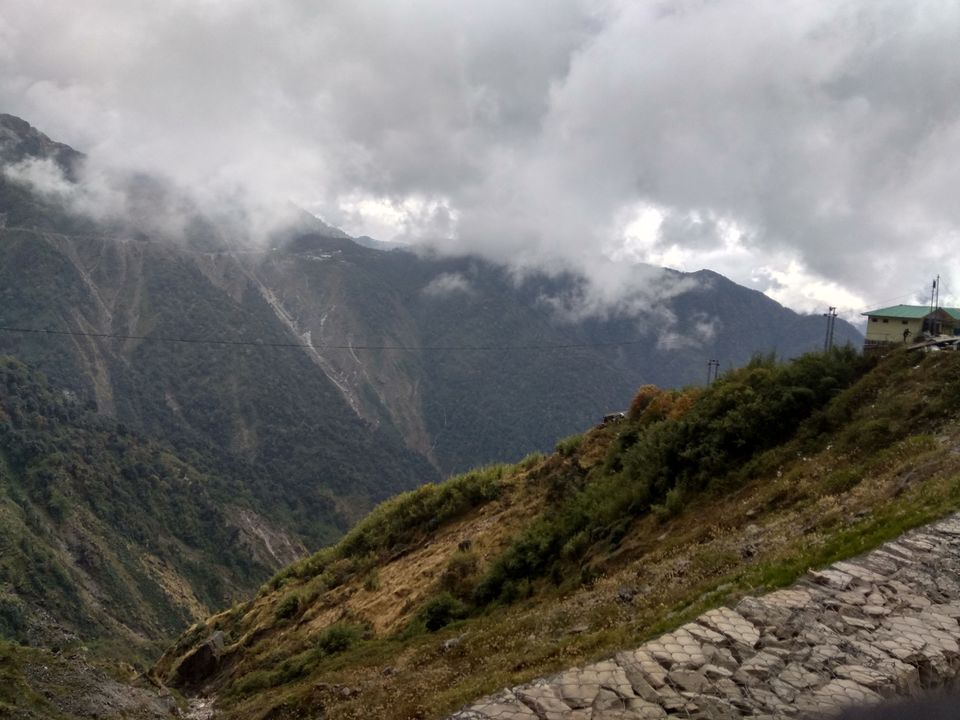 East Sikkim was done, and we headed towards Gangtok(50kms). Even this ride was so tired and long enough due to bad road condition, landslide clearance in few places. So we decided to stay over in Gangtok and waited for North Sikkim permit. On the way we saw few falls and beautiful scenaries, breaks. Got some time to go for walk in Gangtok famous MG Road and shopping complex..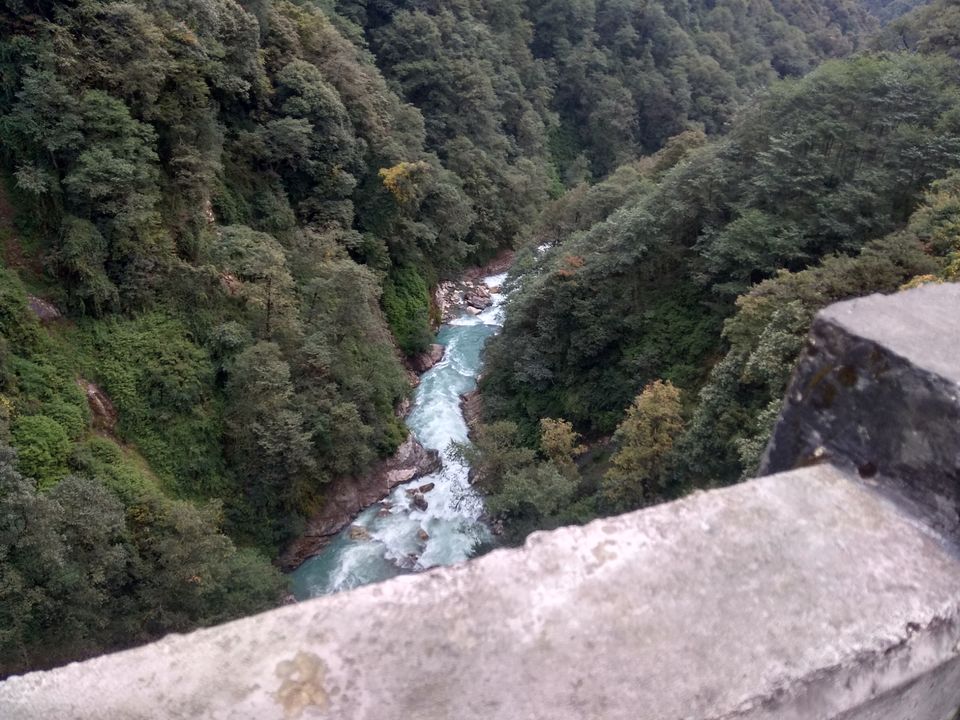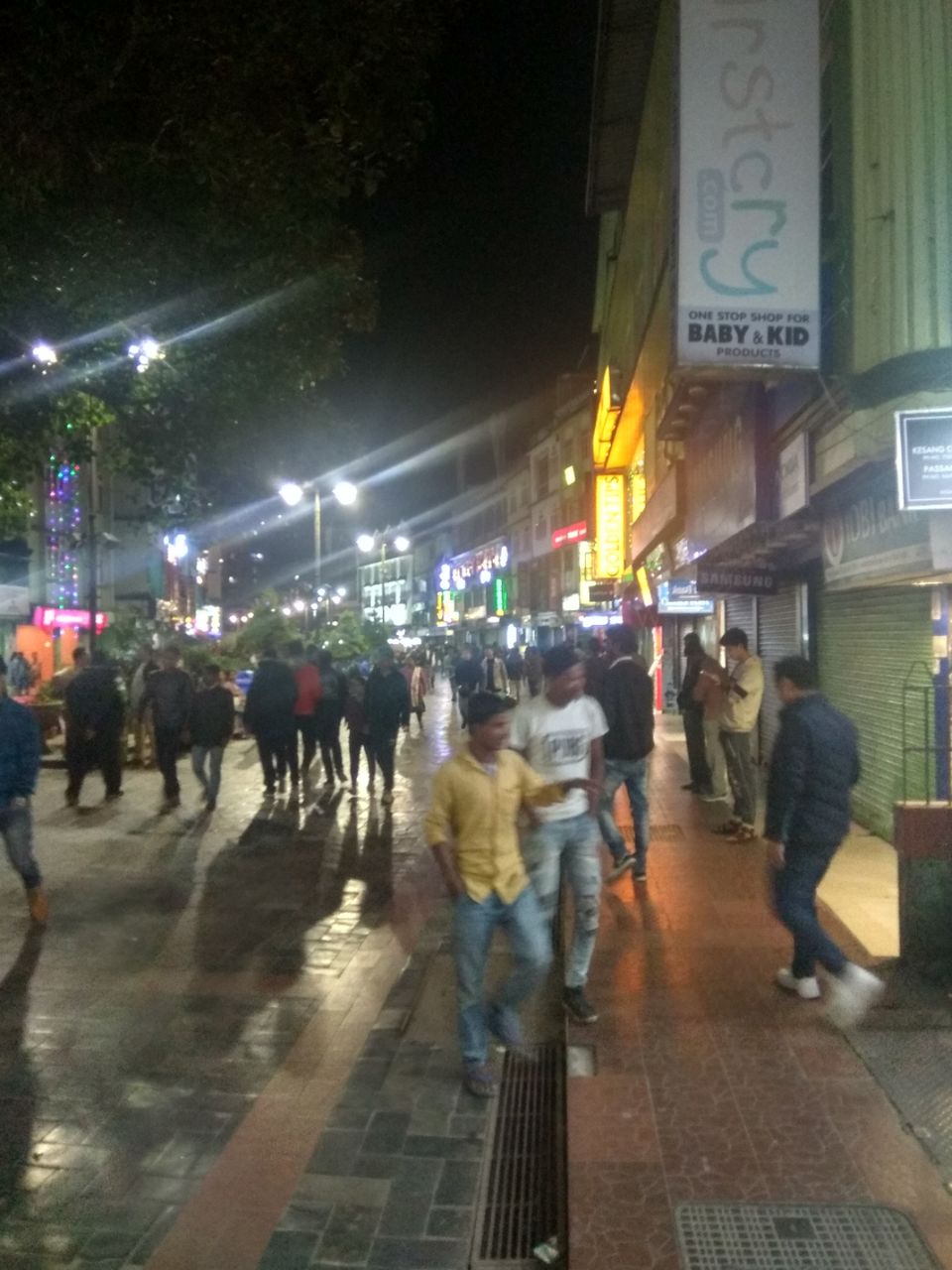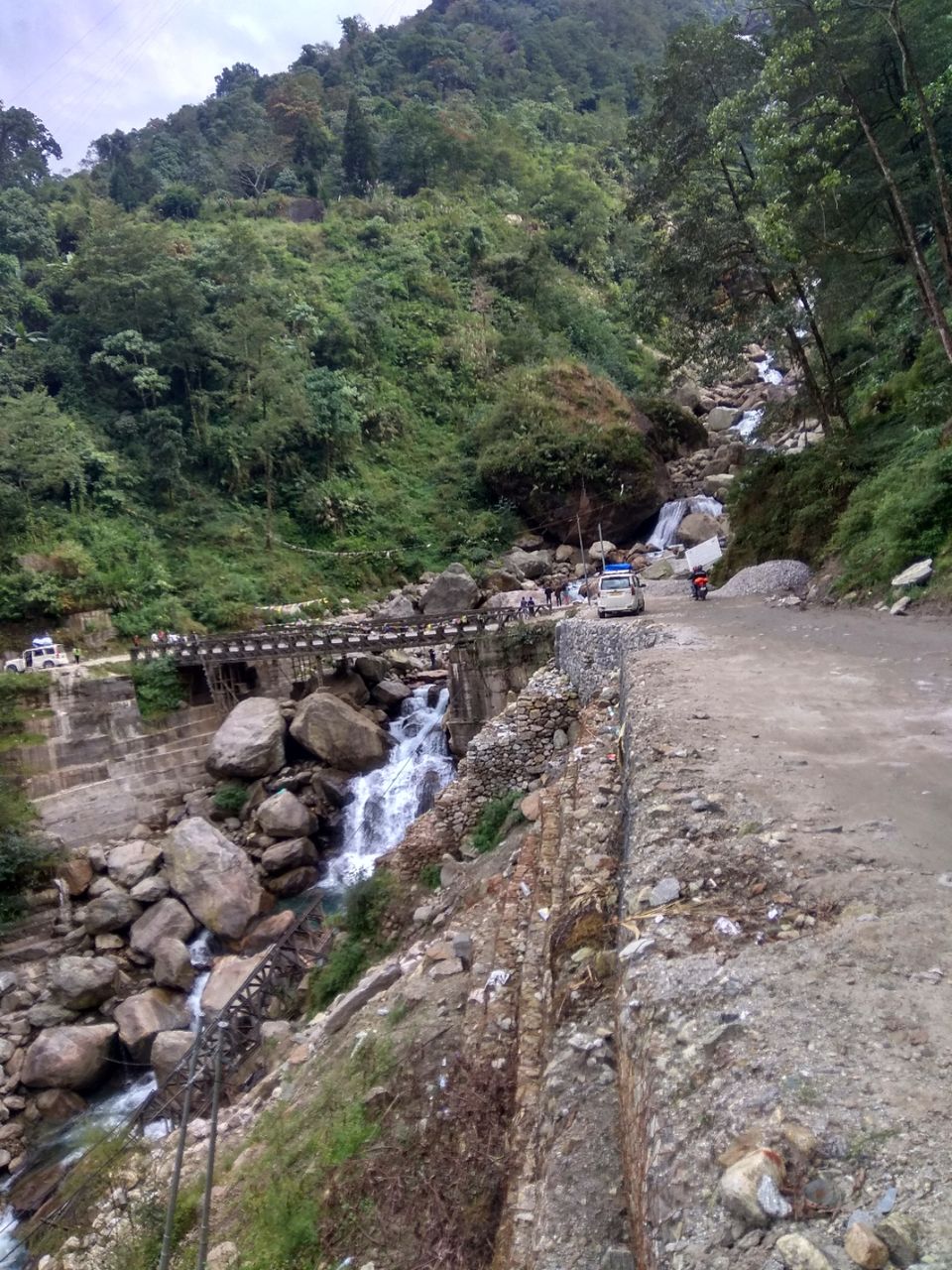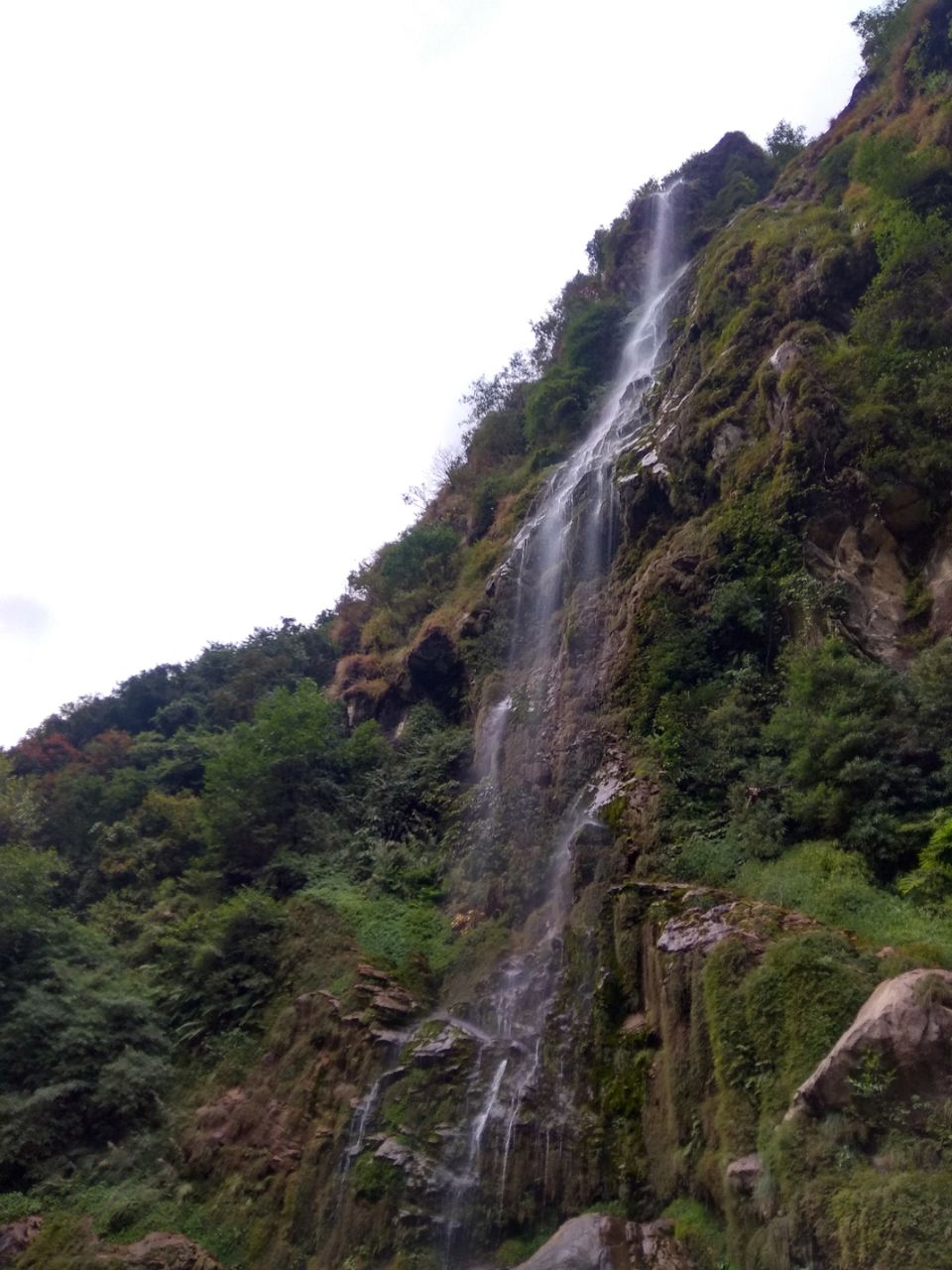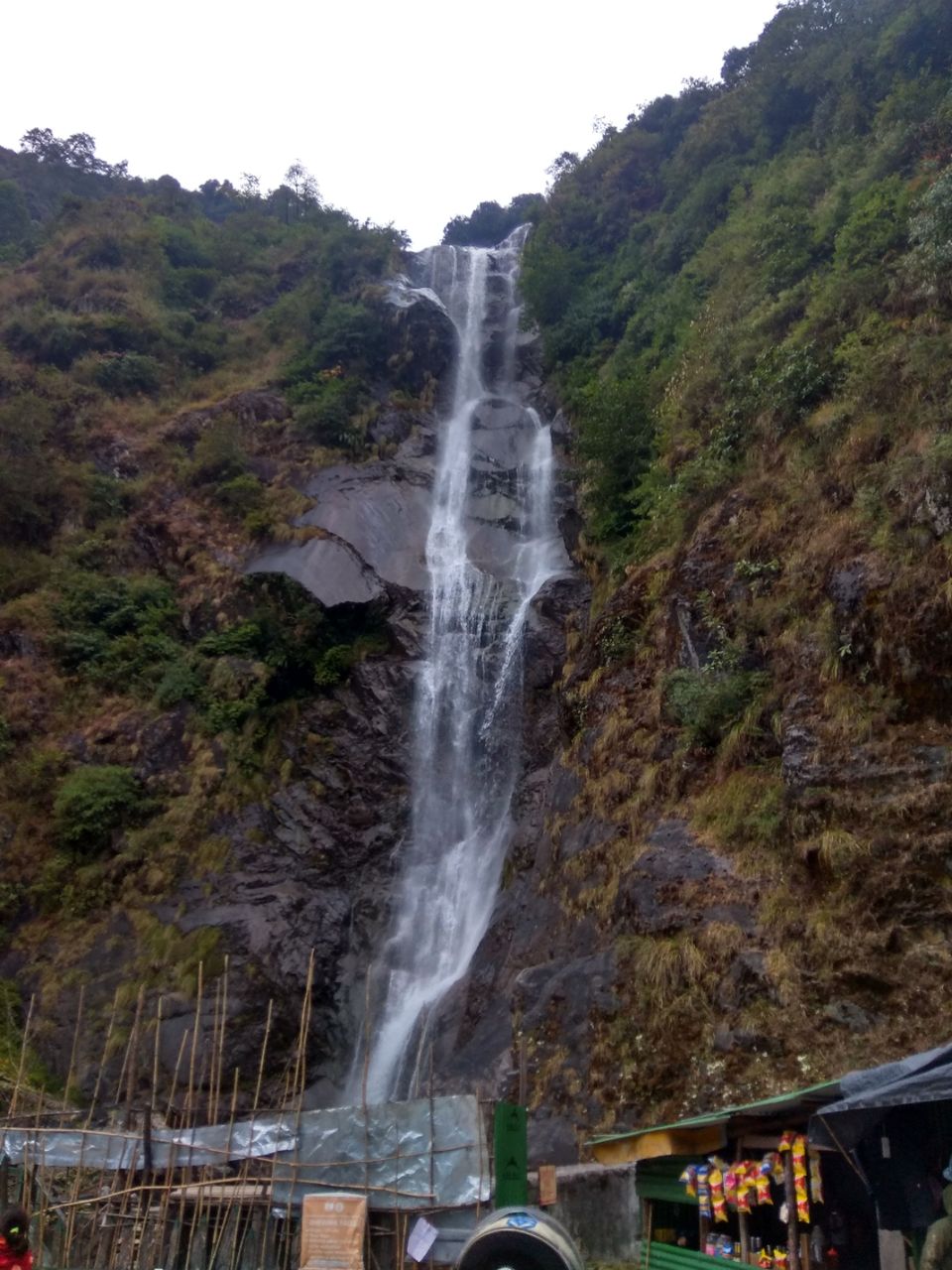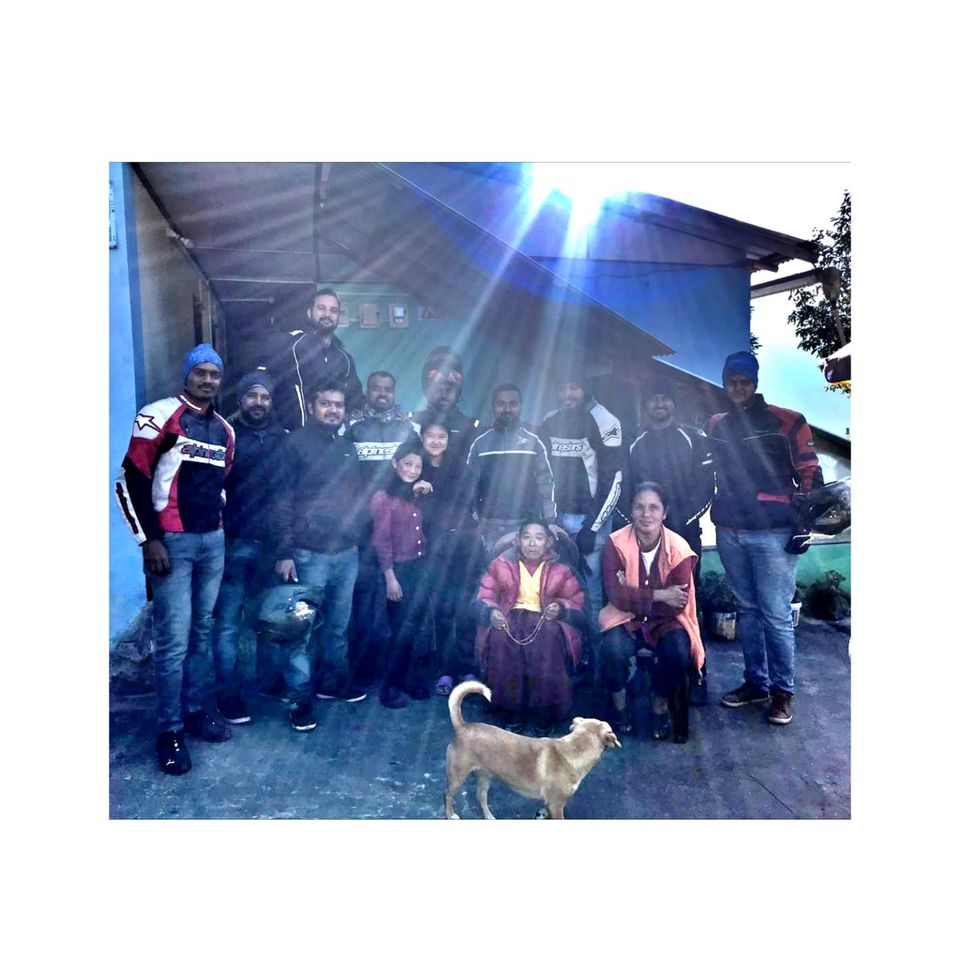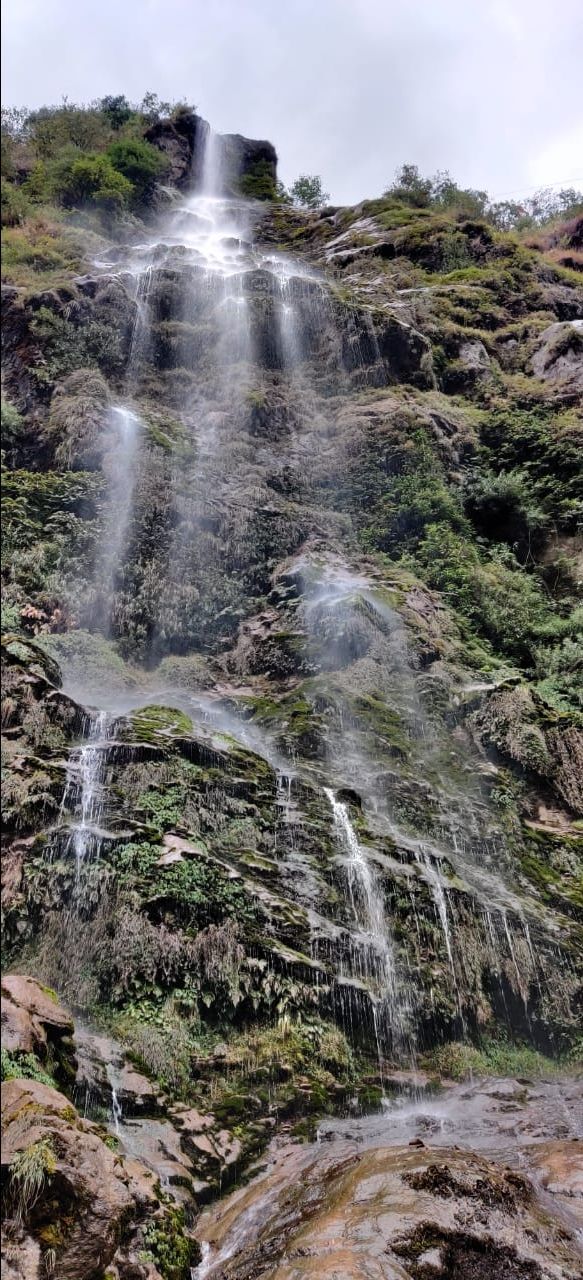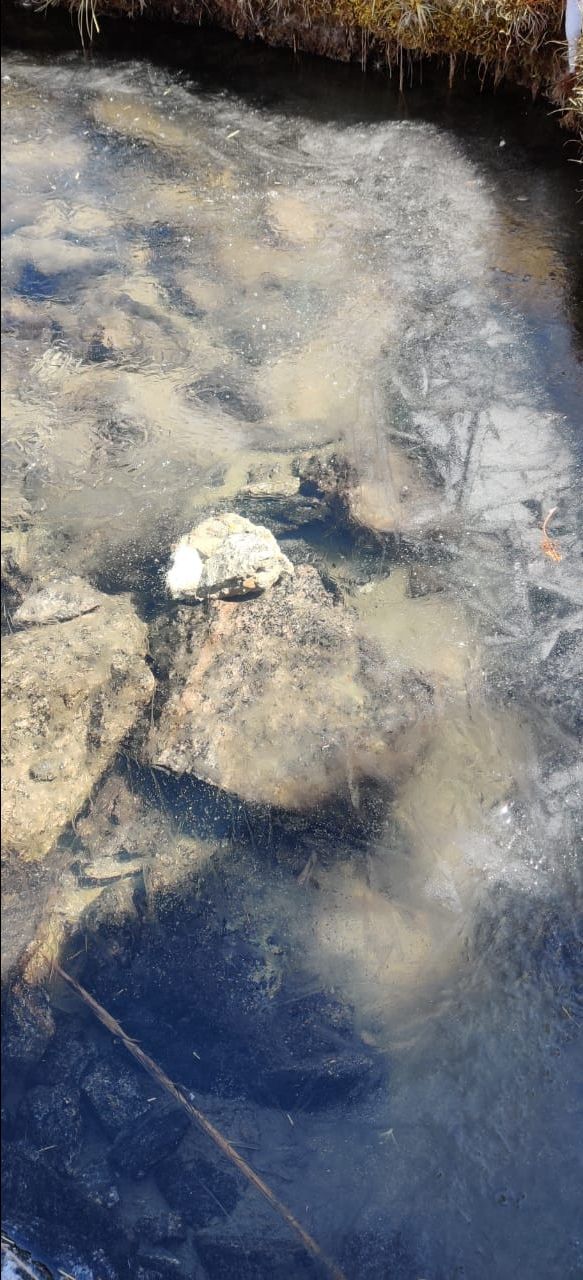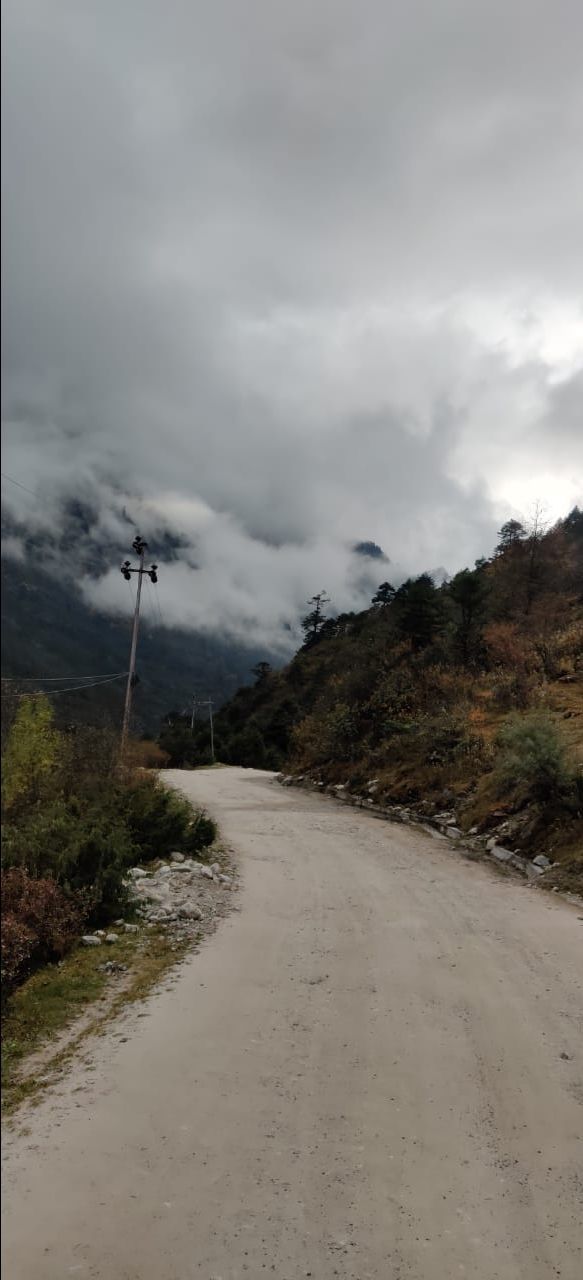 Started a day early with a excitement to explore North Sikkim. Main tourist spots in Sikkim like Lachen, Lachung, Yumtang Valley, Zero point, Gurudongmar lake. The most challenging here is, there is no petrol bunk. To cover these places, Mangan is the last town to get petrol. This problem will be only for bike riders. Becoz, if you hire tourist vehicle like Jeep or cars, sufficient fuel will be there with them and they cover places fast by 2 days max to max.
First we plan to reach lachung(102kms) and stay over there. With the expectation to see the snow in Zero point.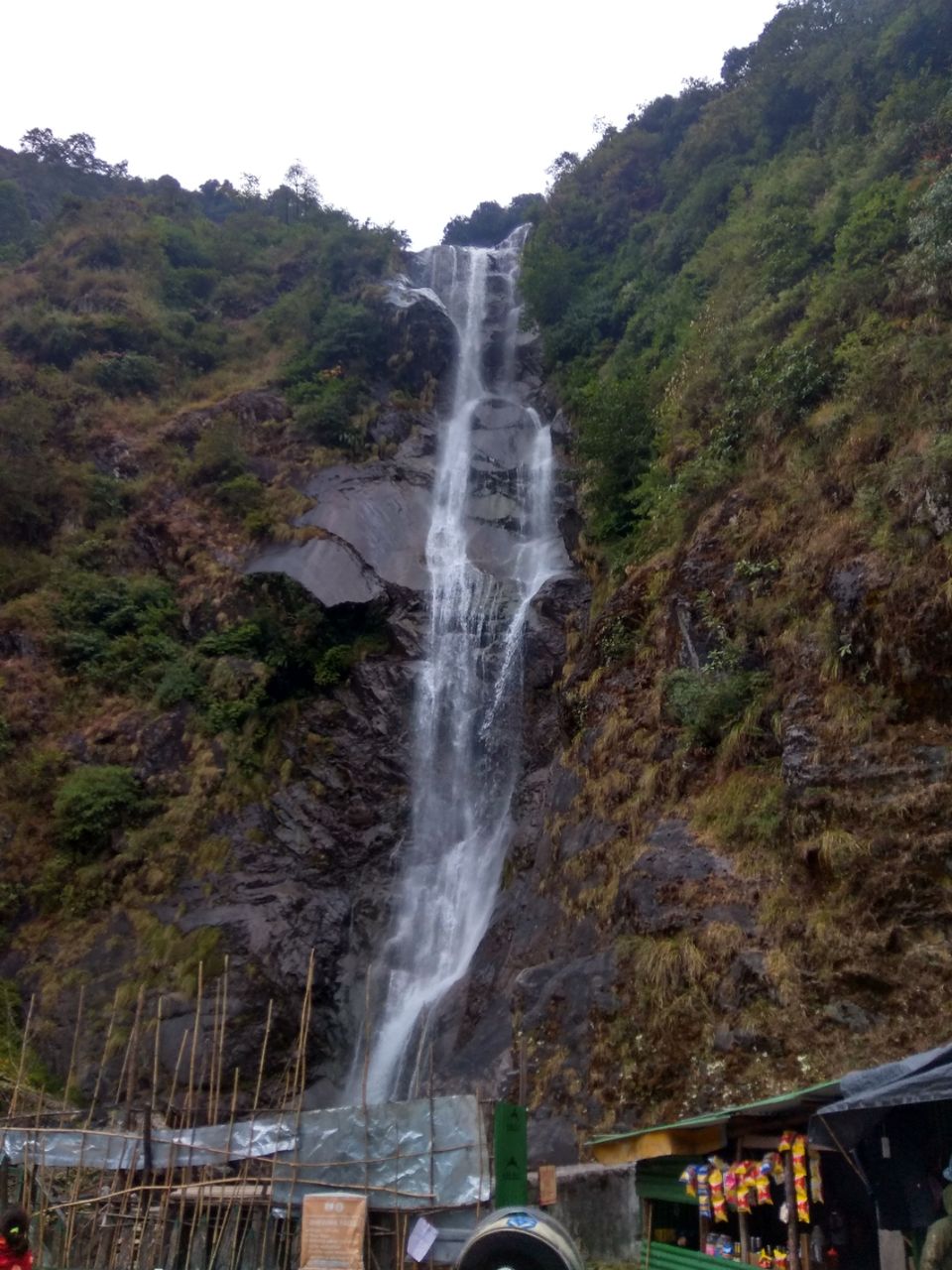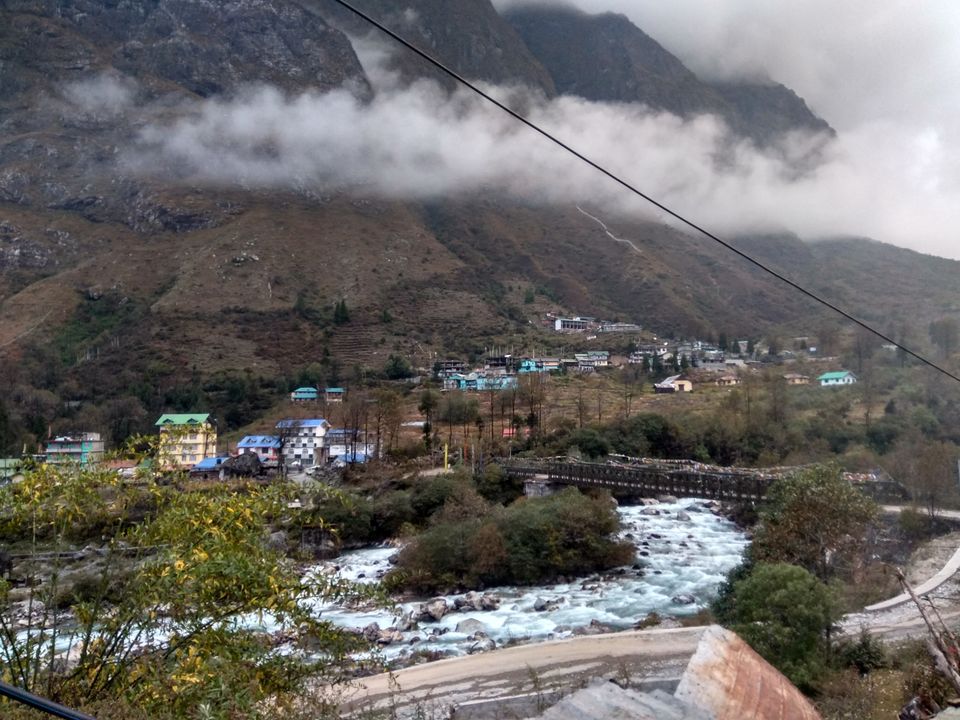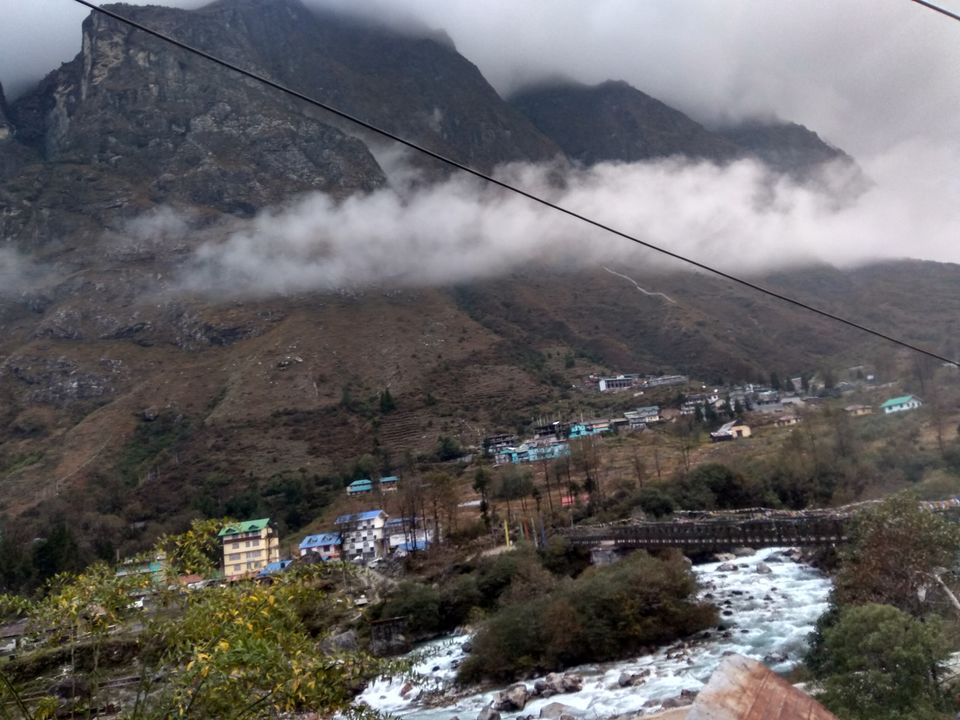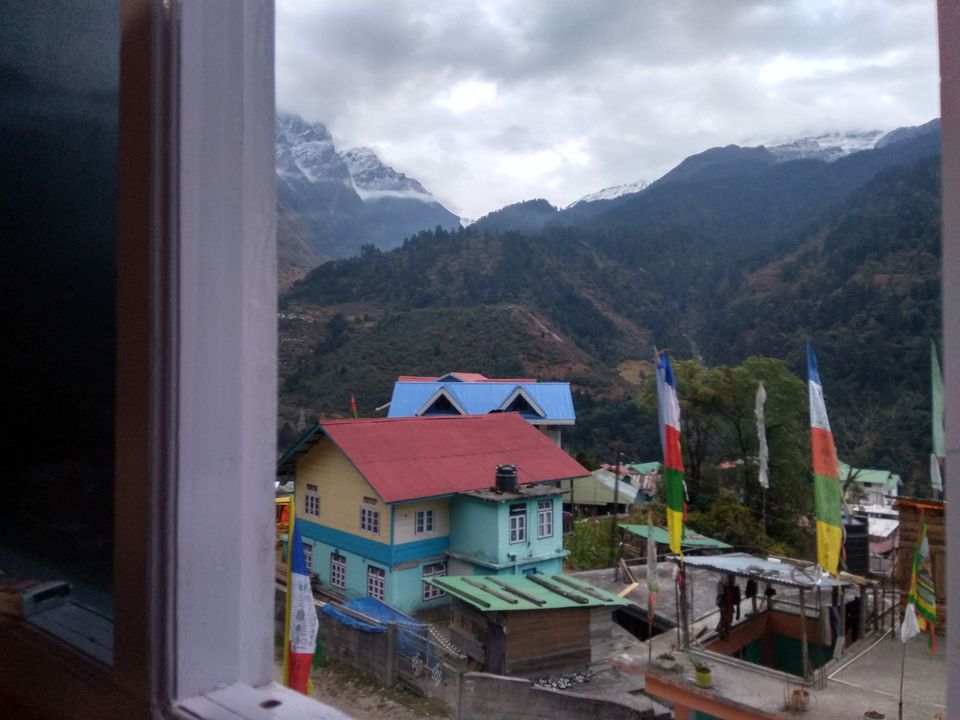 Minus degree ride was so challenging in these regions(ufff). Shivering, as we were riding bikes can feel more col. Didn't felt uncomfortable anywhere with this Mighty Himalayan bike from Royal Enfield. Starting from yumtang Valley, we experienced slight snow fall. Even Zero point is in high altitude. Don't stress and loose oxygen. Stay cool and enjoy the snow covered place. In this place afternoon 2 is the end time to enter and exit. Mountain, valleys are so colorful. Cool breeze. It is a blissful ride. We headed back to lachung and rest for a day.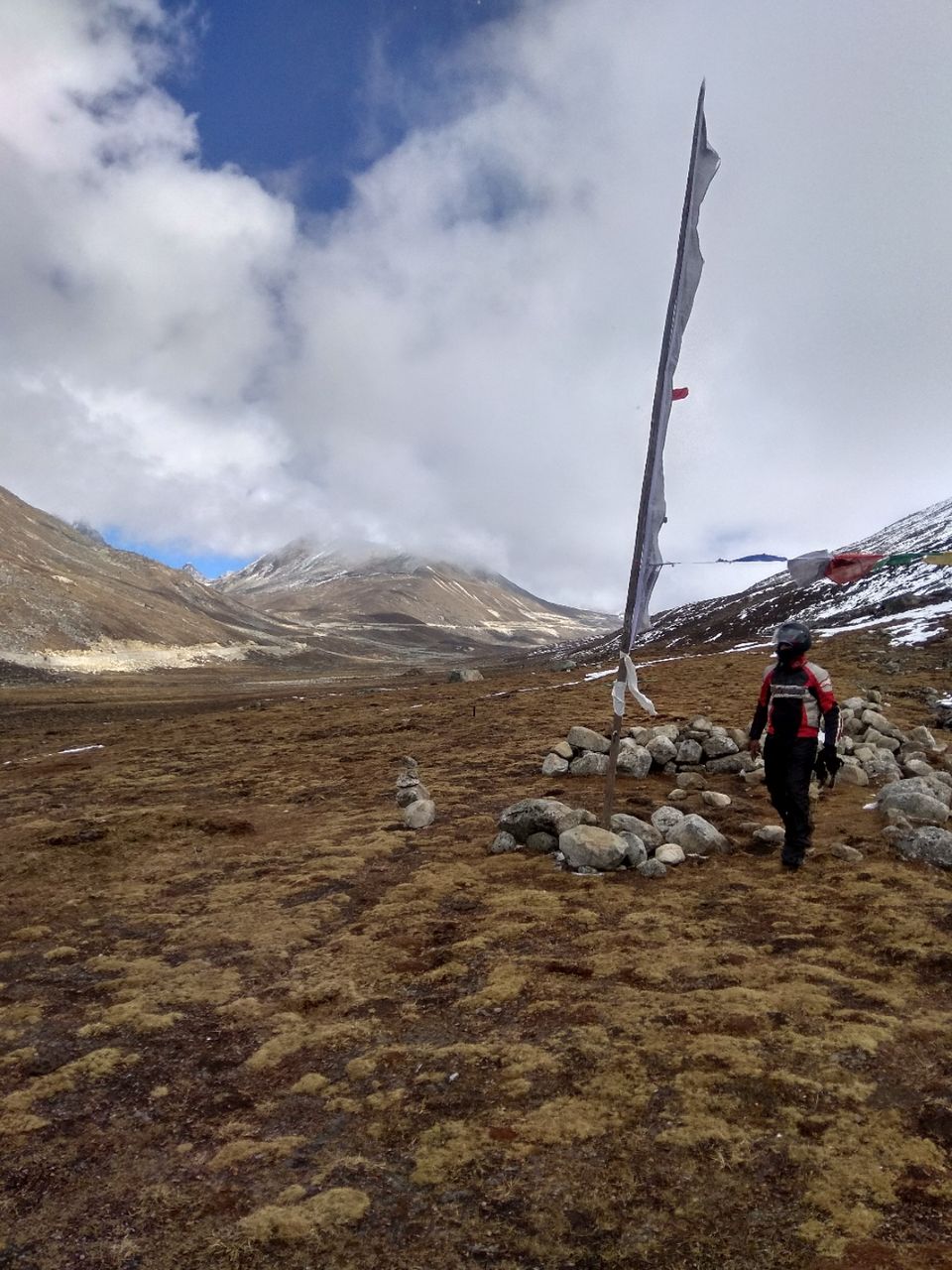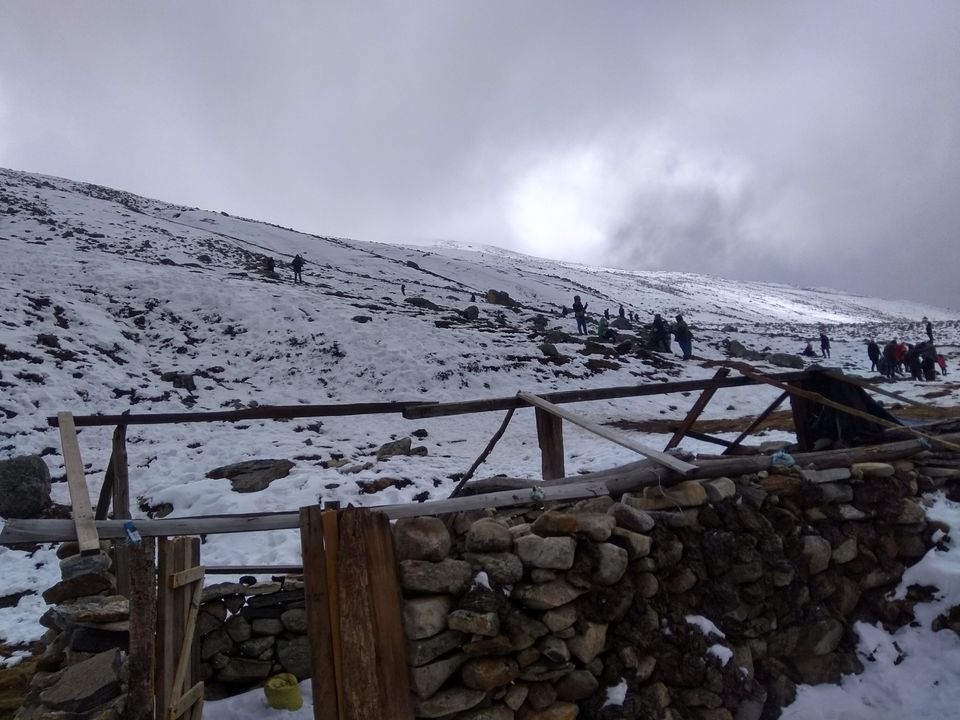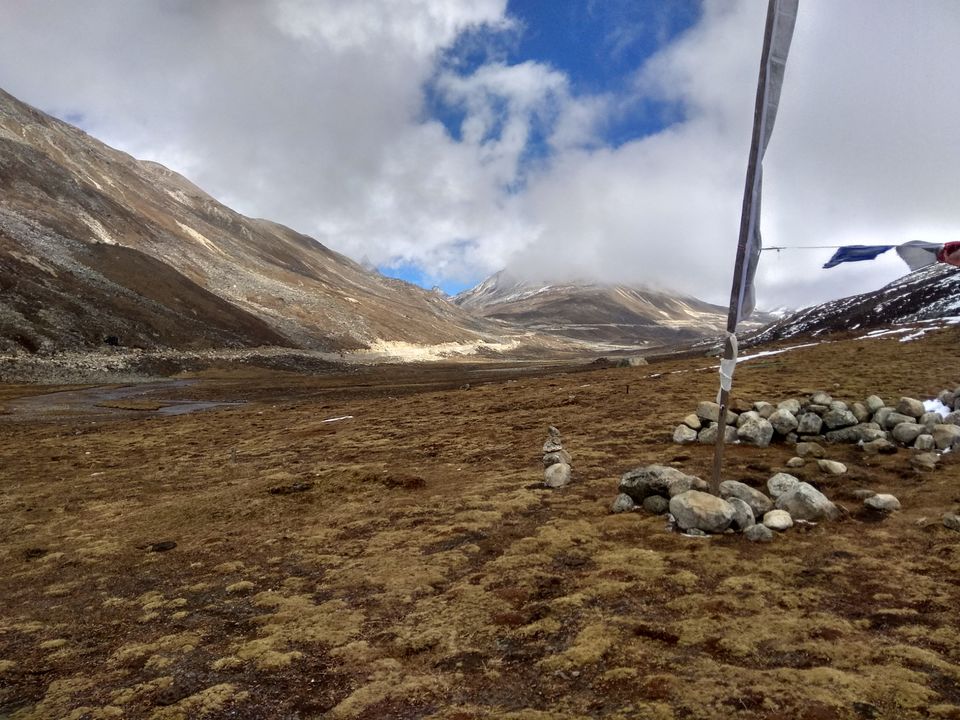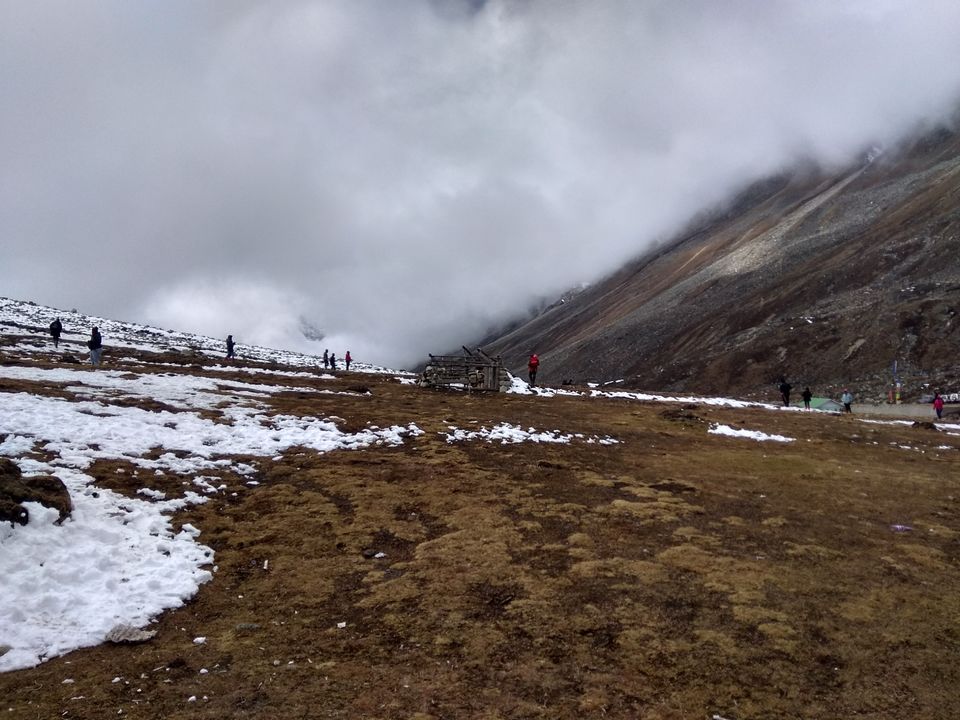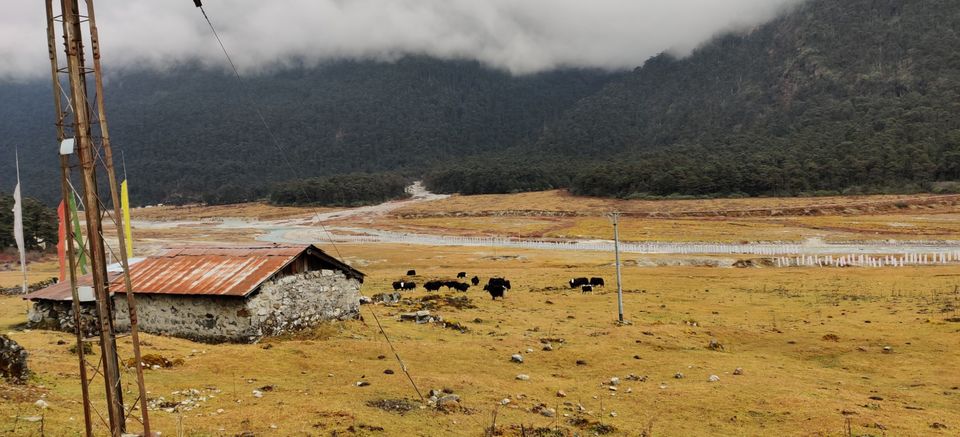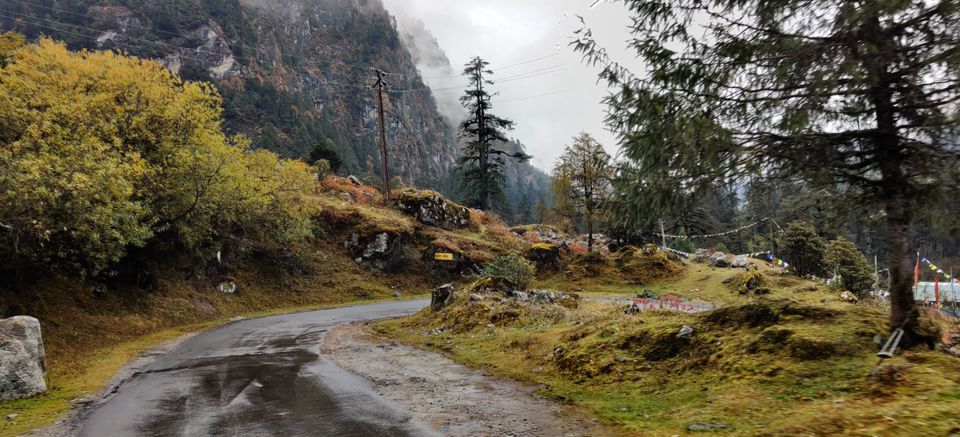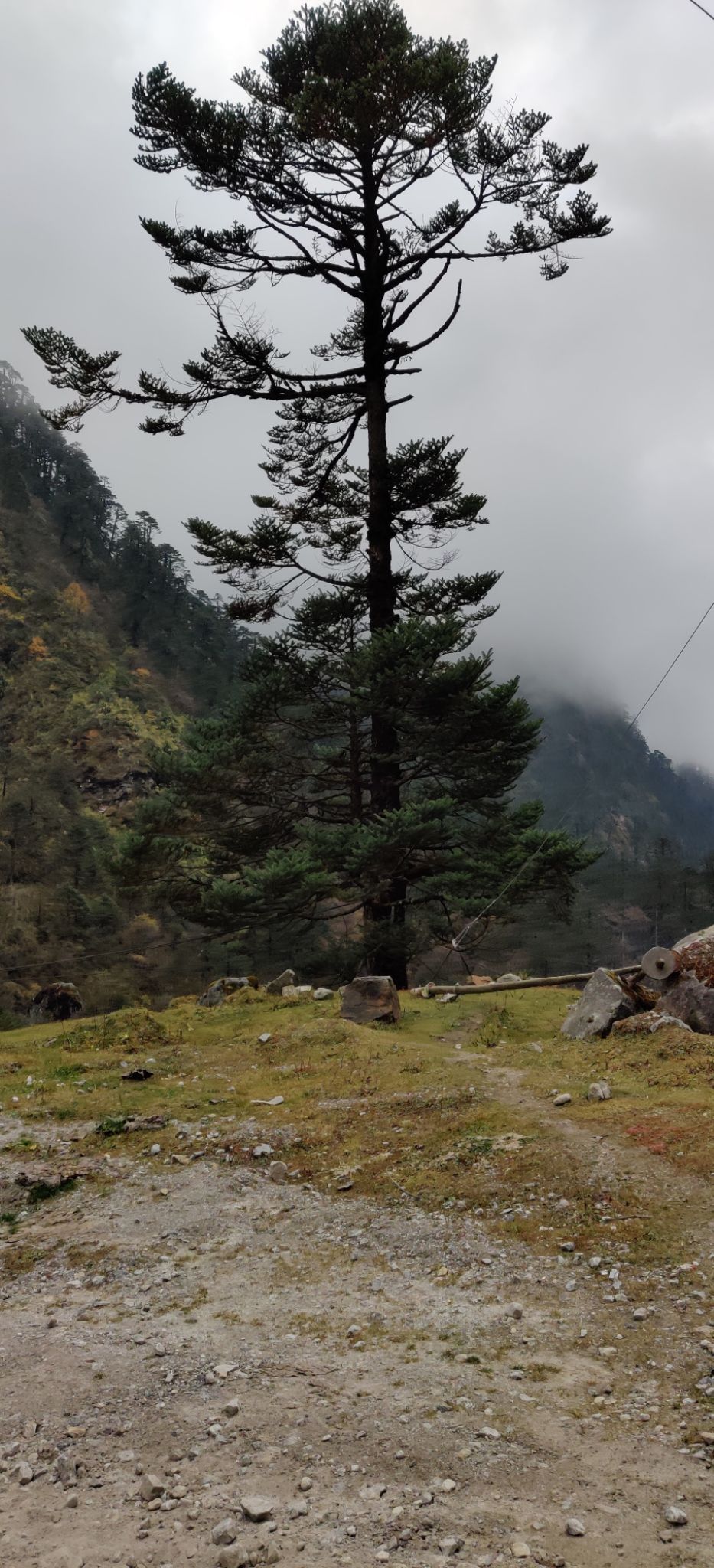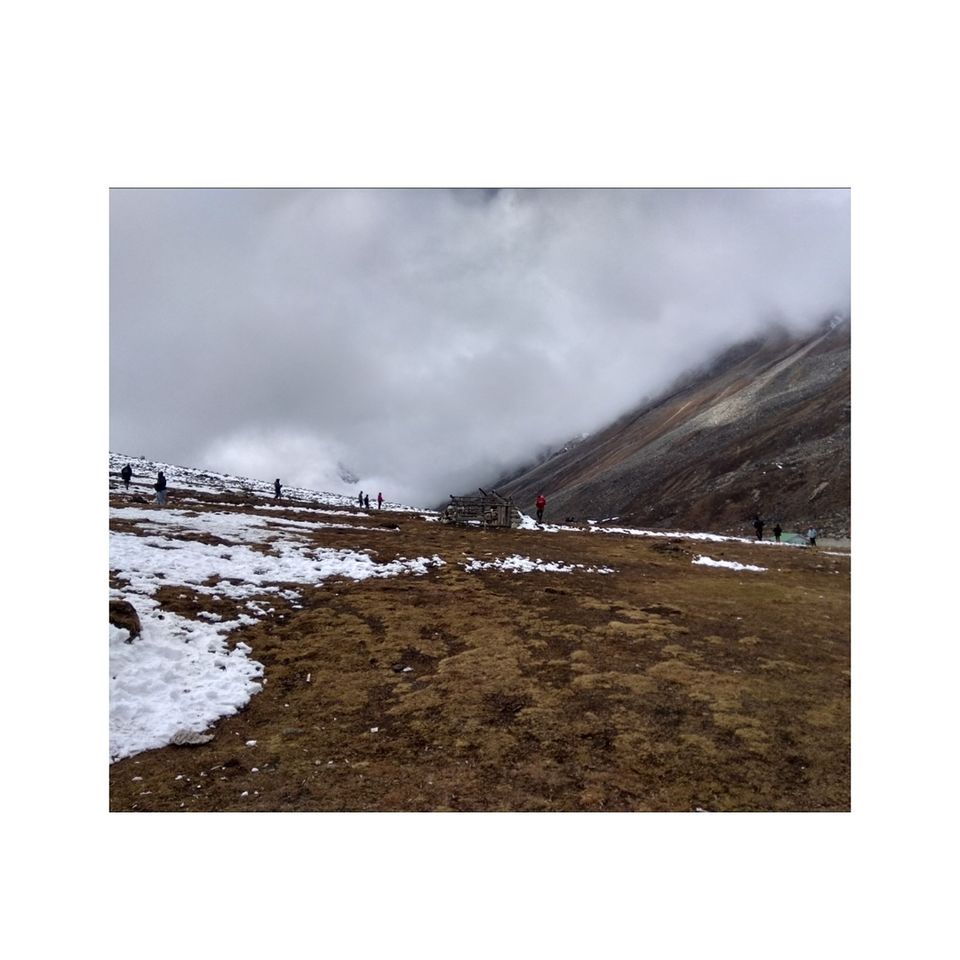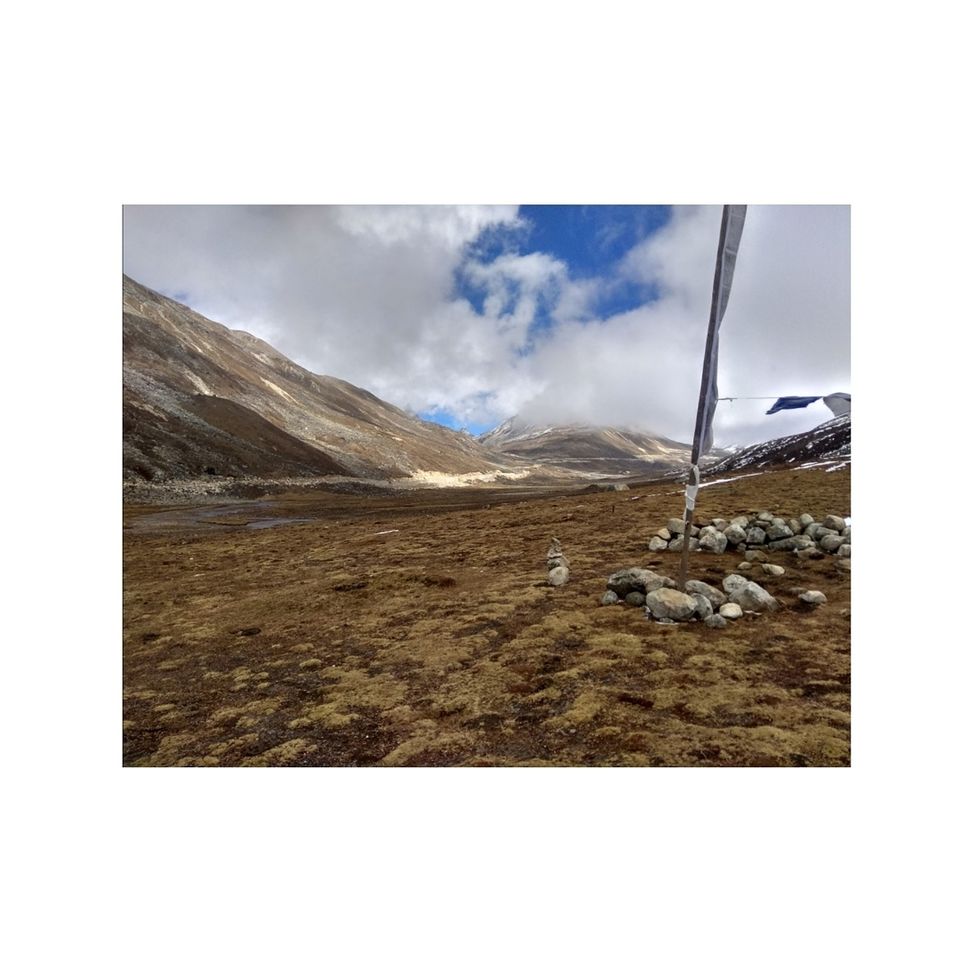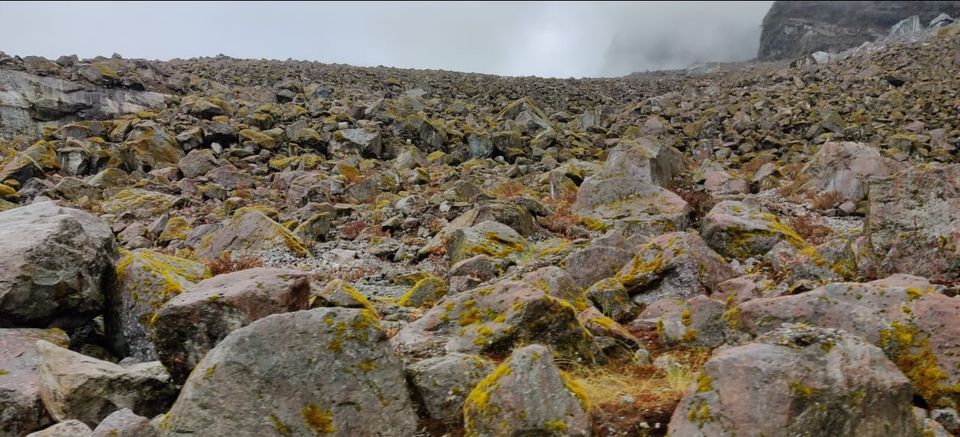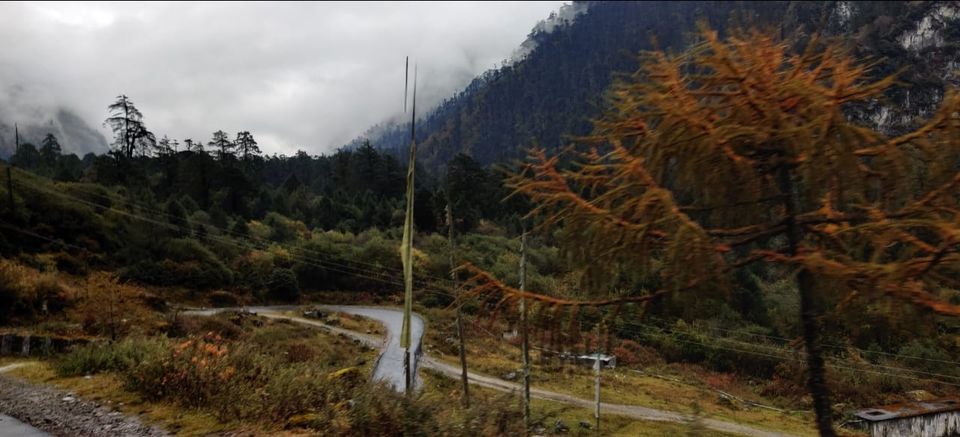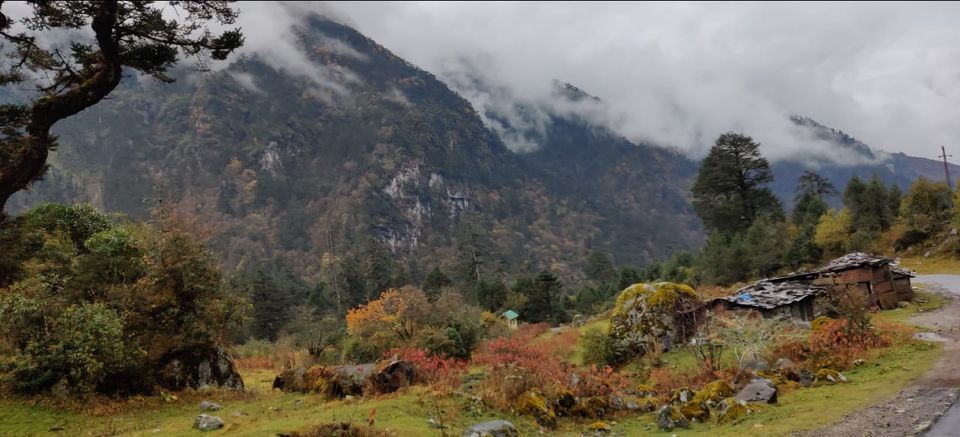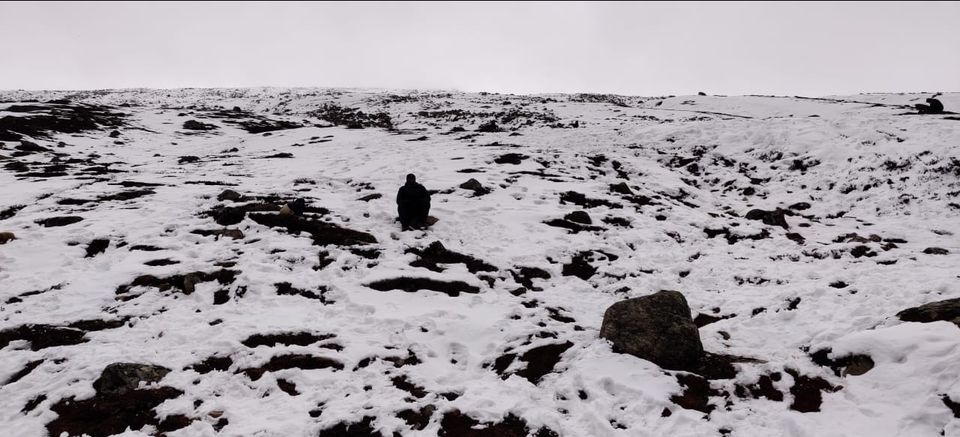 We started our journey towards lachen (47kms). Lachen and lachung are quite similar place,similar weather. Journey was so tired due to bad roads. We got little shortage of fuel so 2 bikes went to mangan(40+40=80kms extra) and rest of them left to lachen. There was a particular homestay which will be provided for bikers specially. The owner of that homestay(lady in the picture down) is a rider too,provided with super meals.
Rest for the day, as we plan for early morning ride to Gurudongmar lake.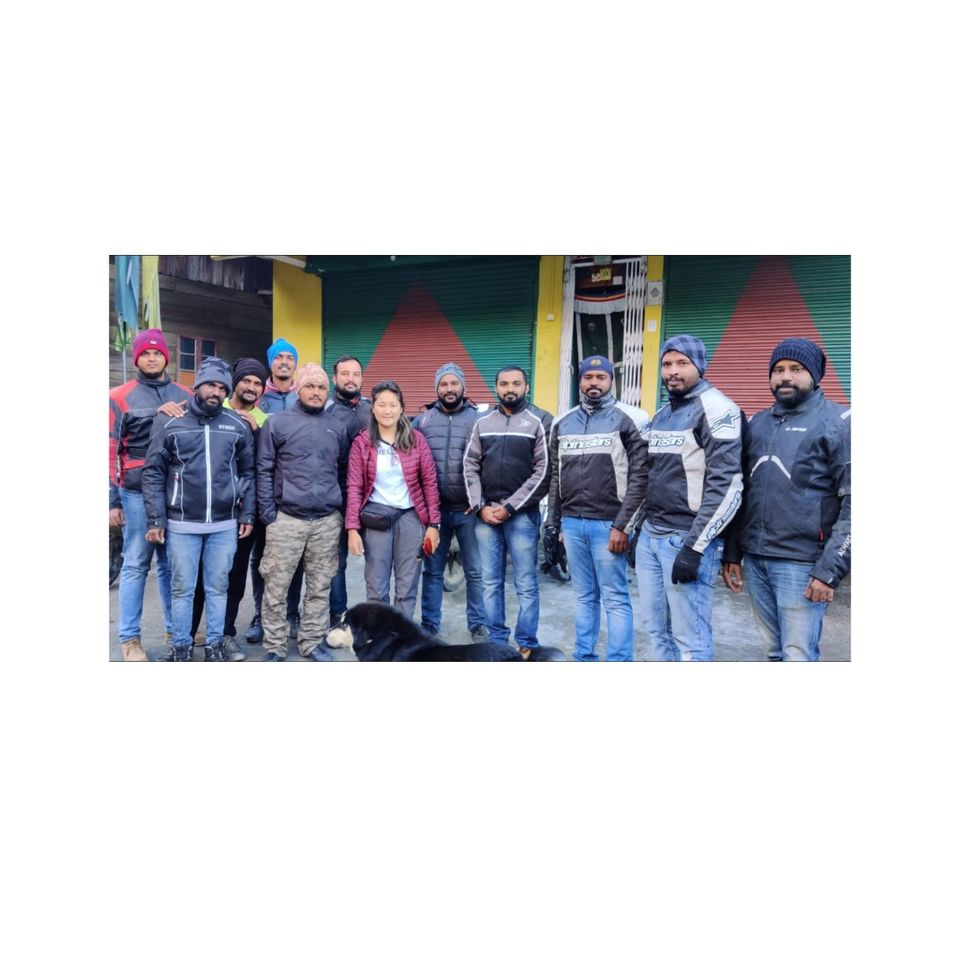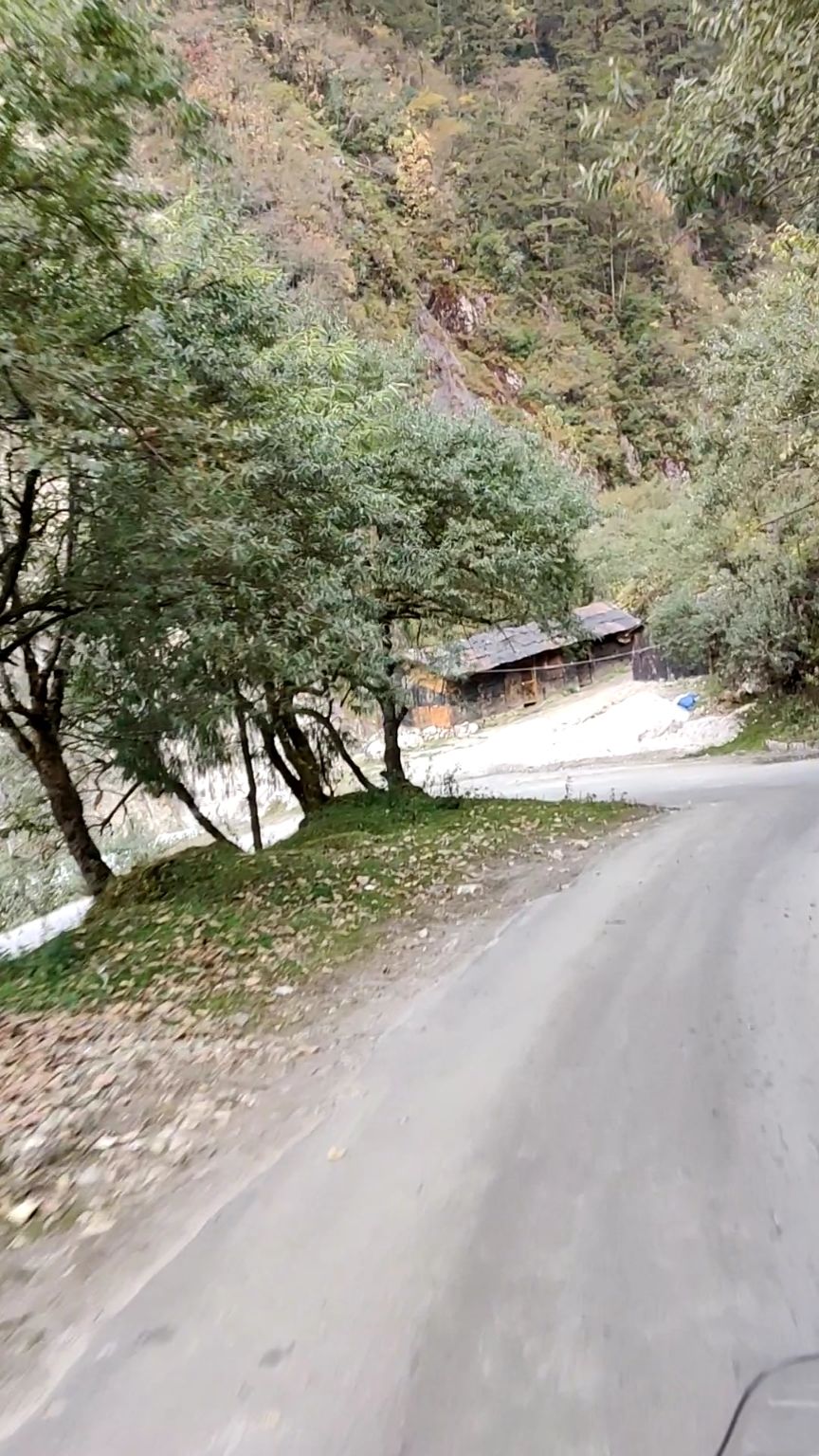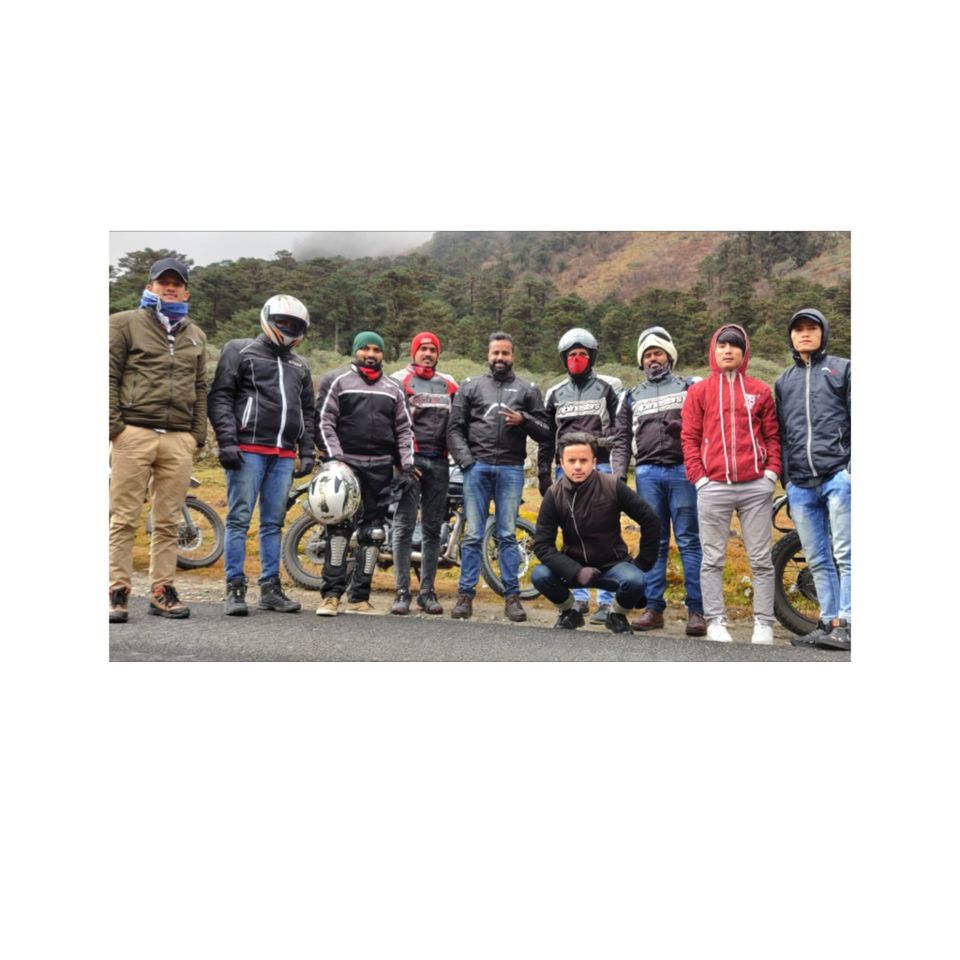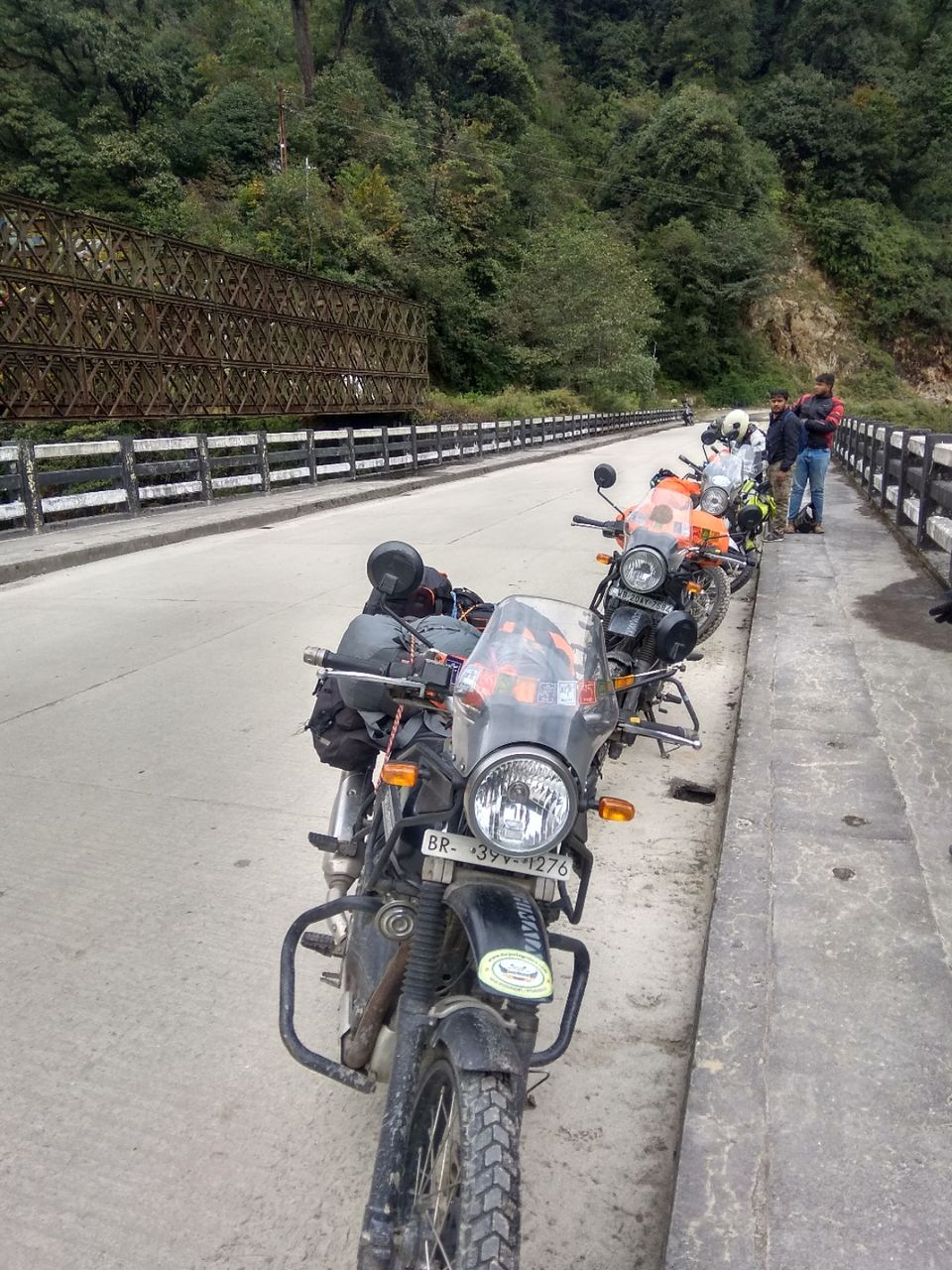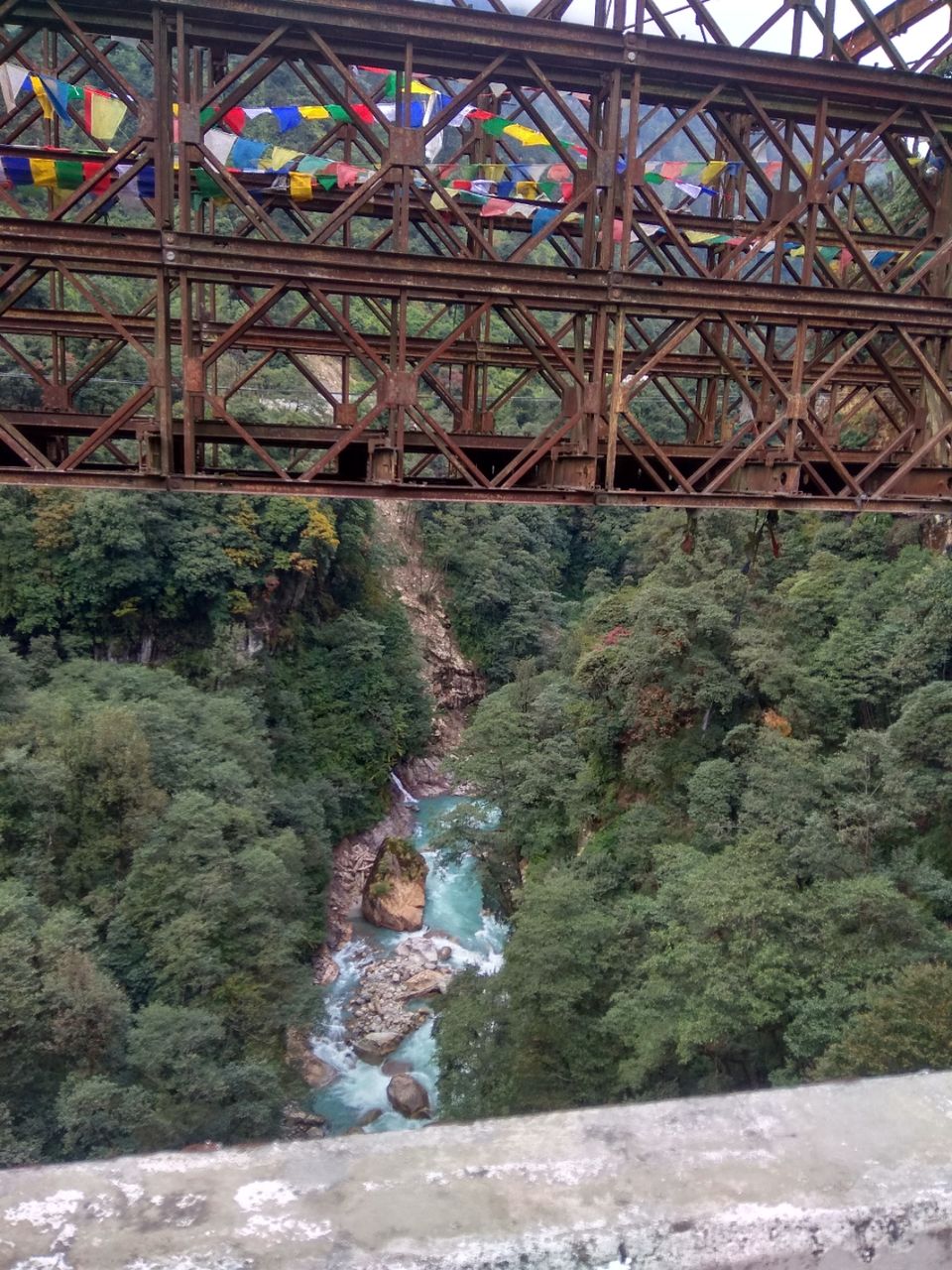 This was so memorable ride, we headed towards gurudongmar lake via Thangu valley(66+66=132kms). Which is said to be located in highest altitude of 17,100ft above sea level.
Which is said to be located in highest altitude of 17,800 ft in India. Again this place is in height, might face suffocation due to less oxygen supply. The place and its feel is amazing. Not to say more about this place, pictures say a lot more than words. Thangu Valley roads are so beautiful just like yumtang Valley. Half the distance is mud Road. Kinda off road feeling in this route.
In all those freezing, shivering cold. We managed to get some good pictures. Haha. The struggle is so real, we need to take out gloves to take pictures. OMG!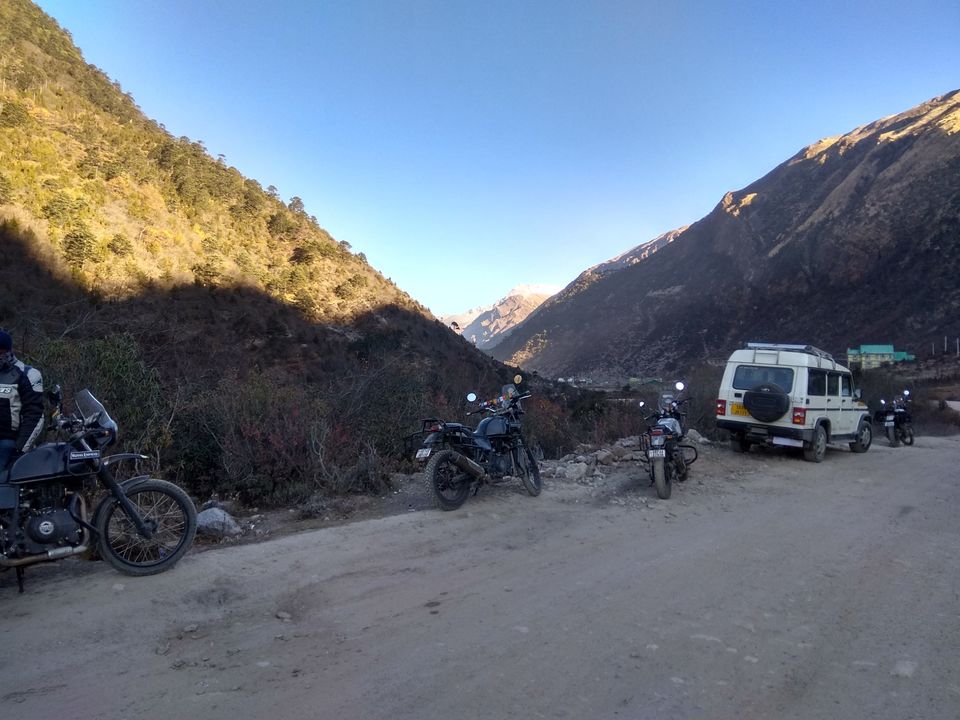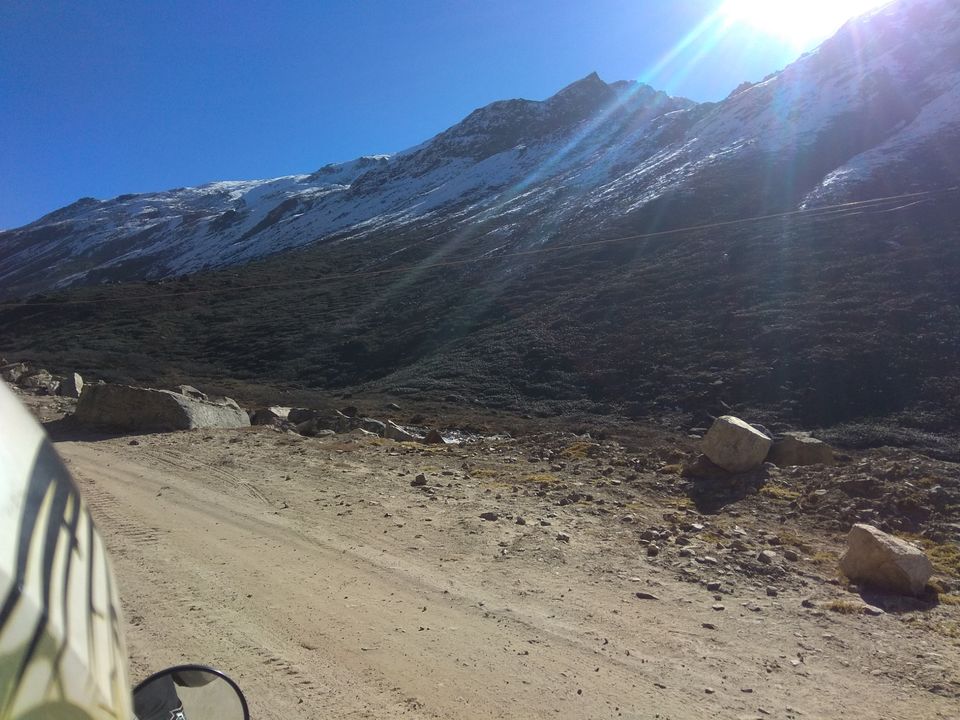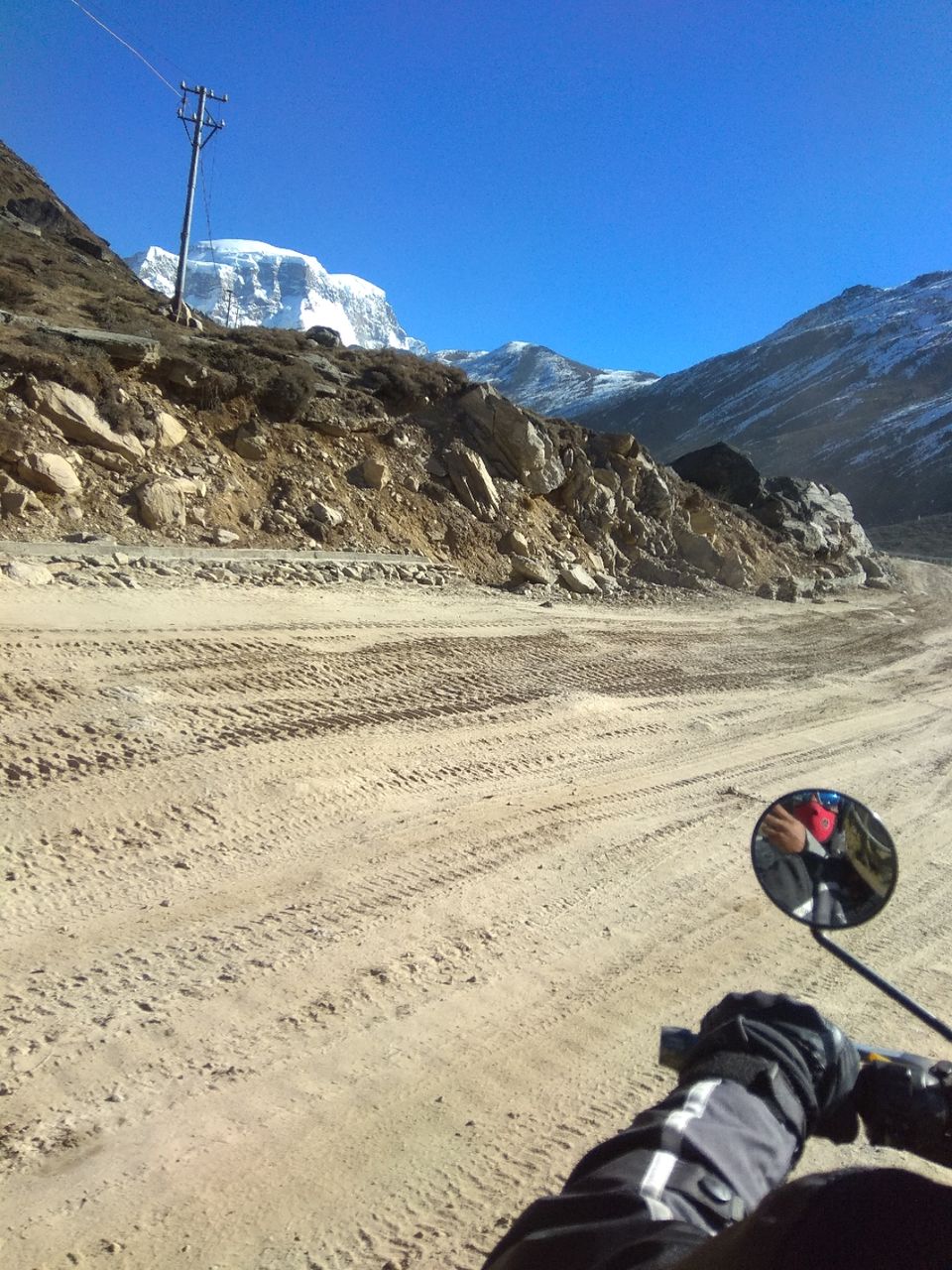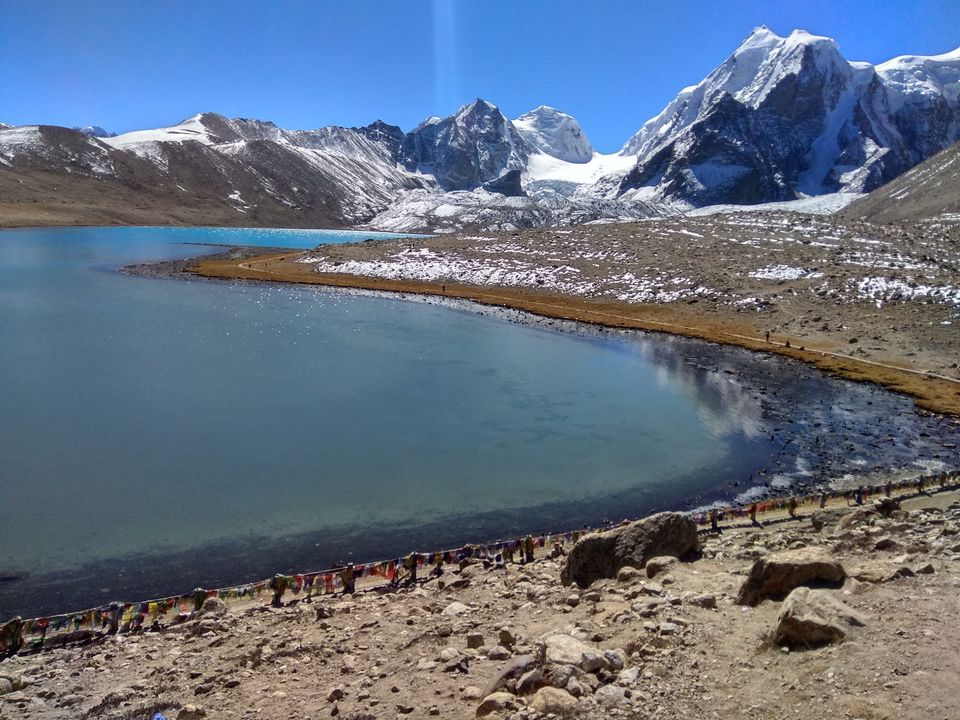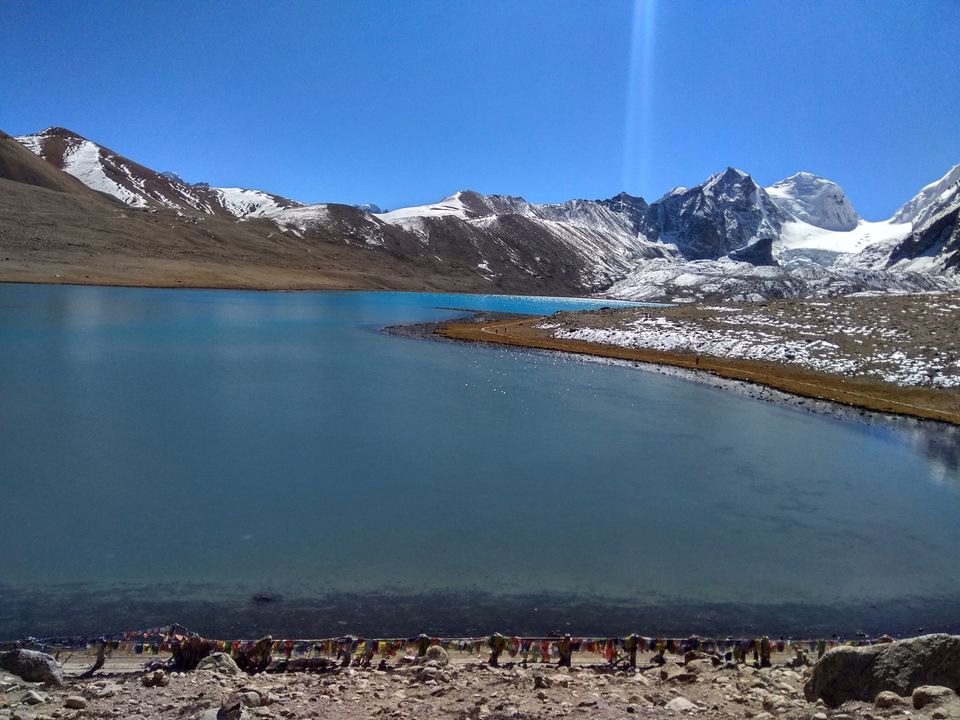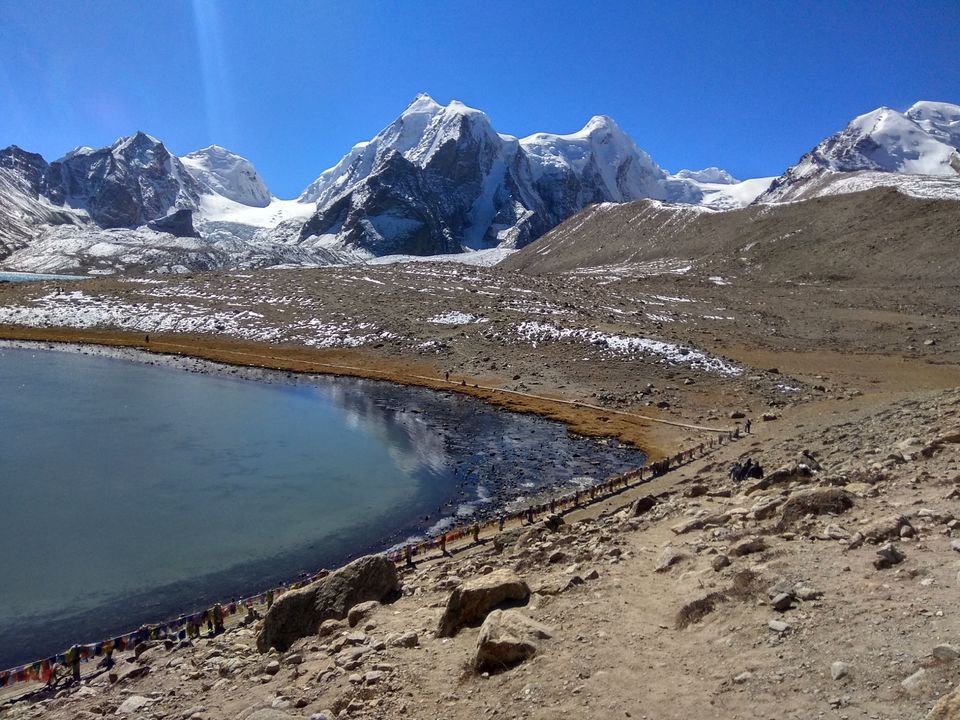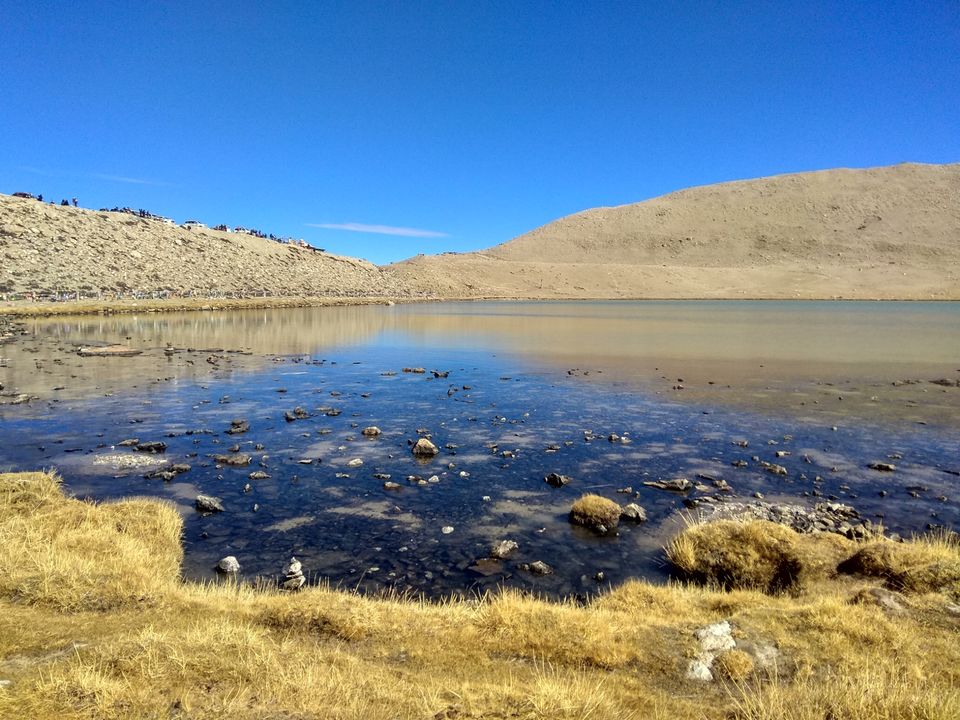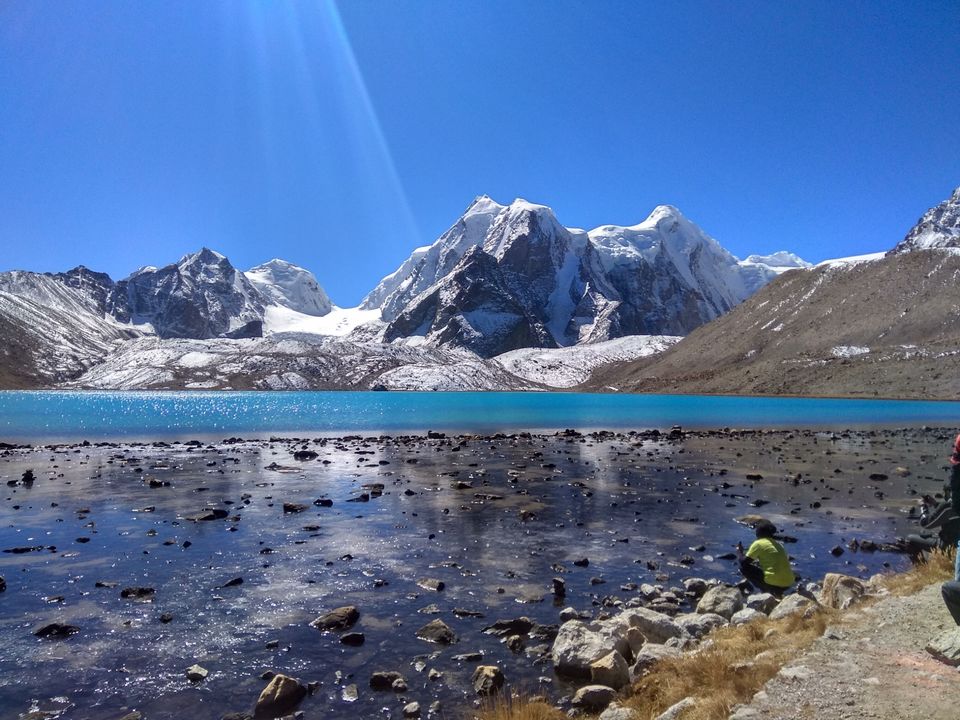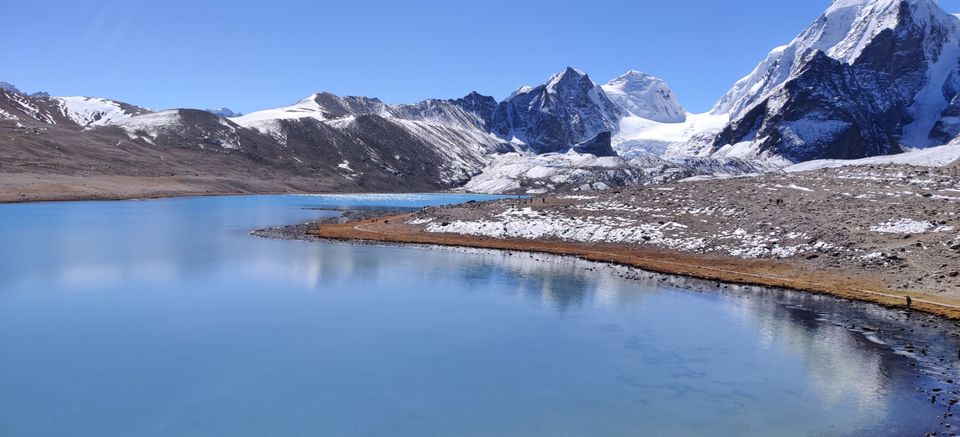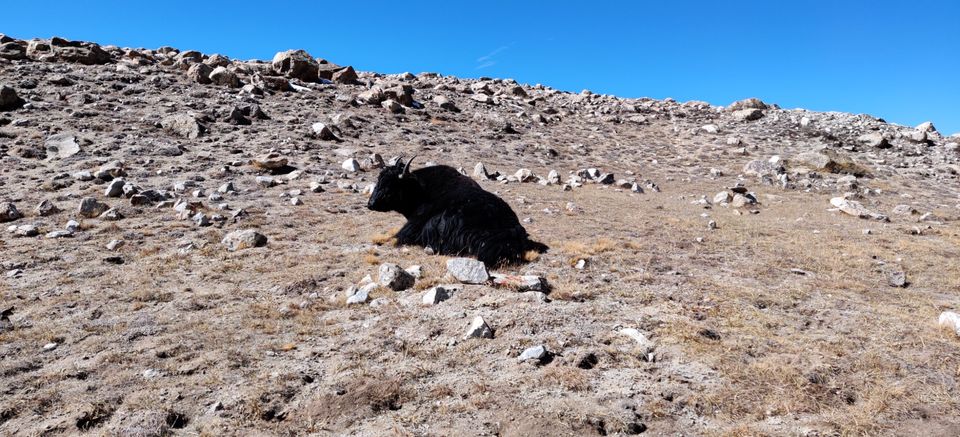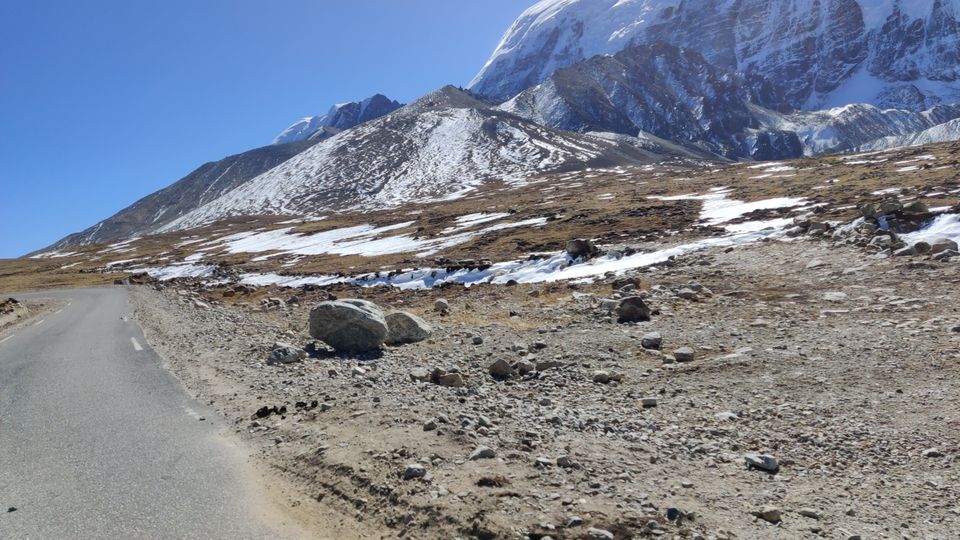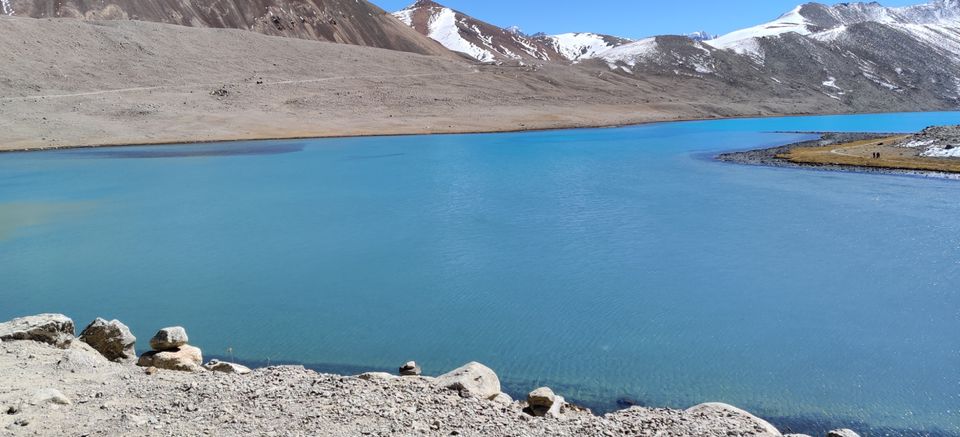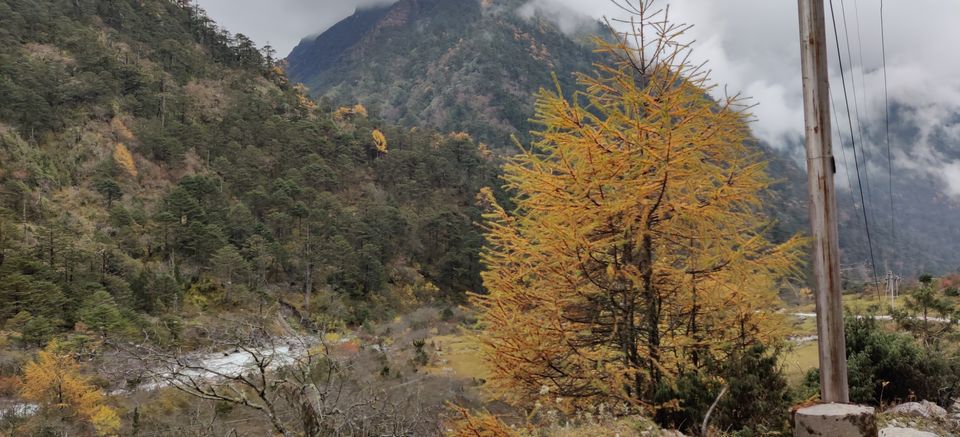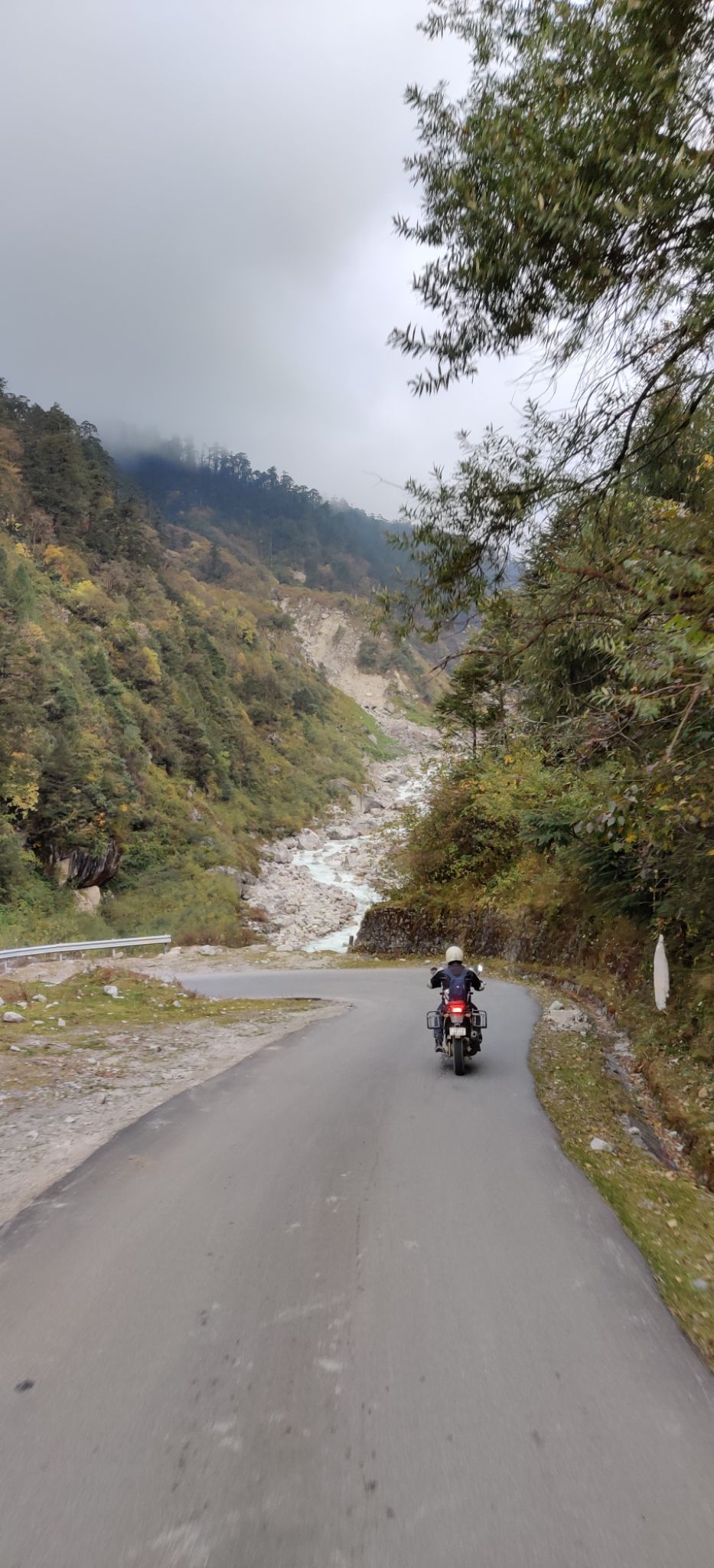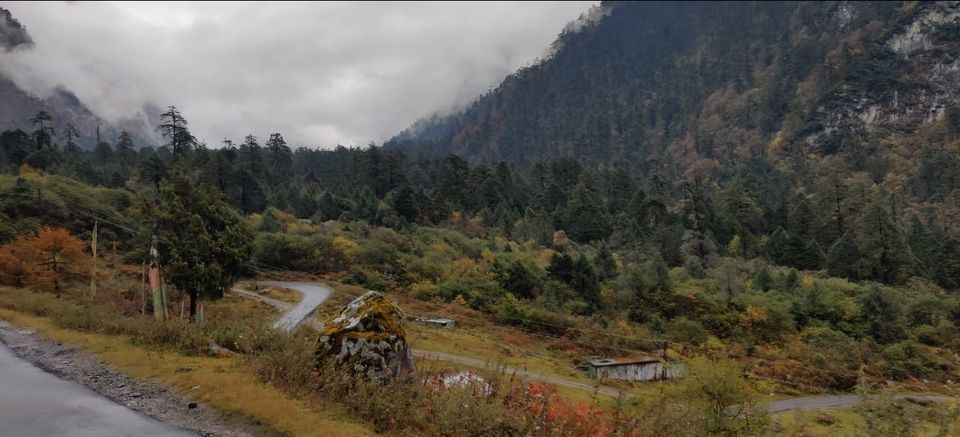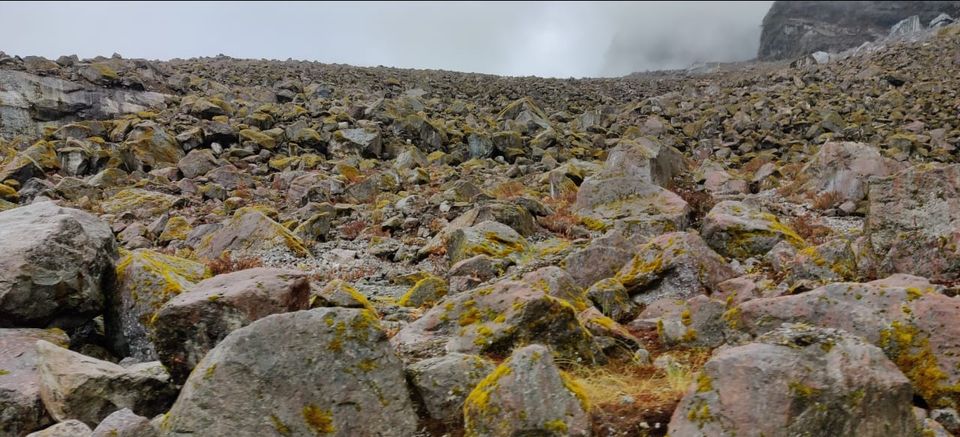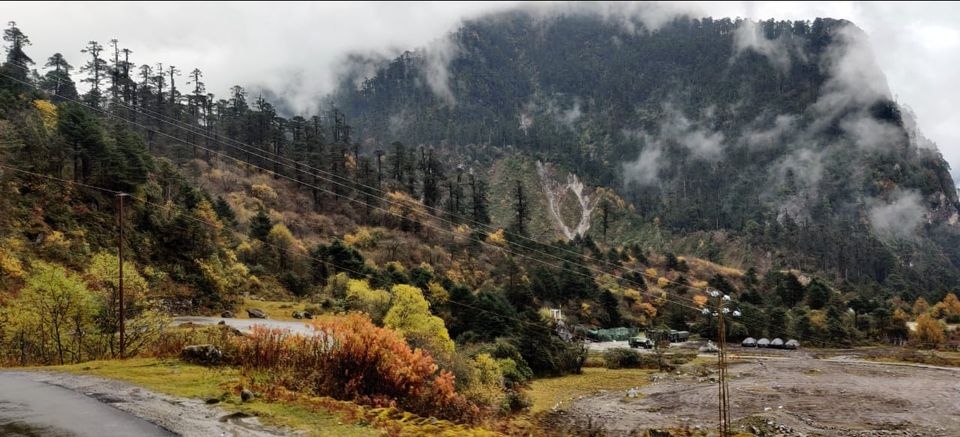 From lachen we were planned for Gangtok for shopping, sudden plan change as Ravangla and Pelling is such a beautiful place and tourist have lesser information about these places in Sikkim. Actually, after all these stressful rides these places are must visit for the peace.
Anyhow we had kept spare day, we left to Ravangla(127kms). We thought North Sikkim roads are horrible and adventurous but Ravangla Road was even more adventurous after taking a deviation from Mangan. Wow. I forgot to mention, landslides were common in all these places in Sikkim. We experienced Road deviation in this particular route due to landslide. We thought roads in North and East were so adventurous, but this route gave us amazing surprise with that deviation. After riding in those cold weather, this route especially after Mangan it was an hot weather which was so stressful. This day it was all about adventurous ride and visit to Buddha Park in Ravangla. After visiting Buddha Park, that positive vibes, energy made those stressful into peace of mind. So peaceful place. We spend half a day over there.
Ravangla and Pelling is said to be West Sikkim.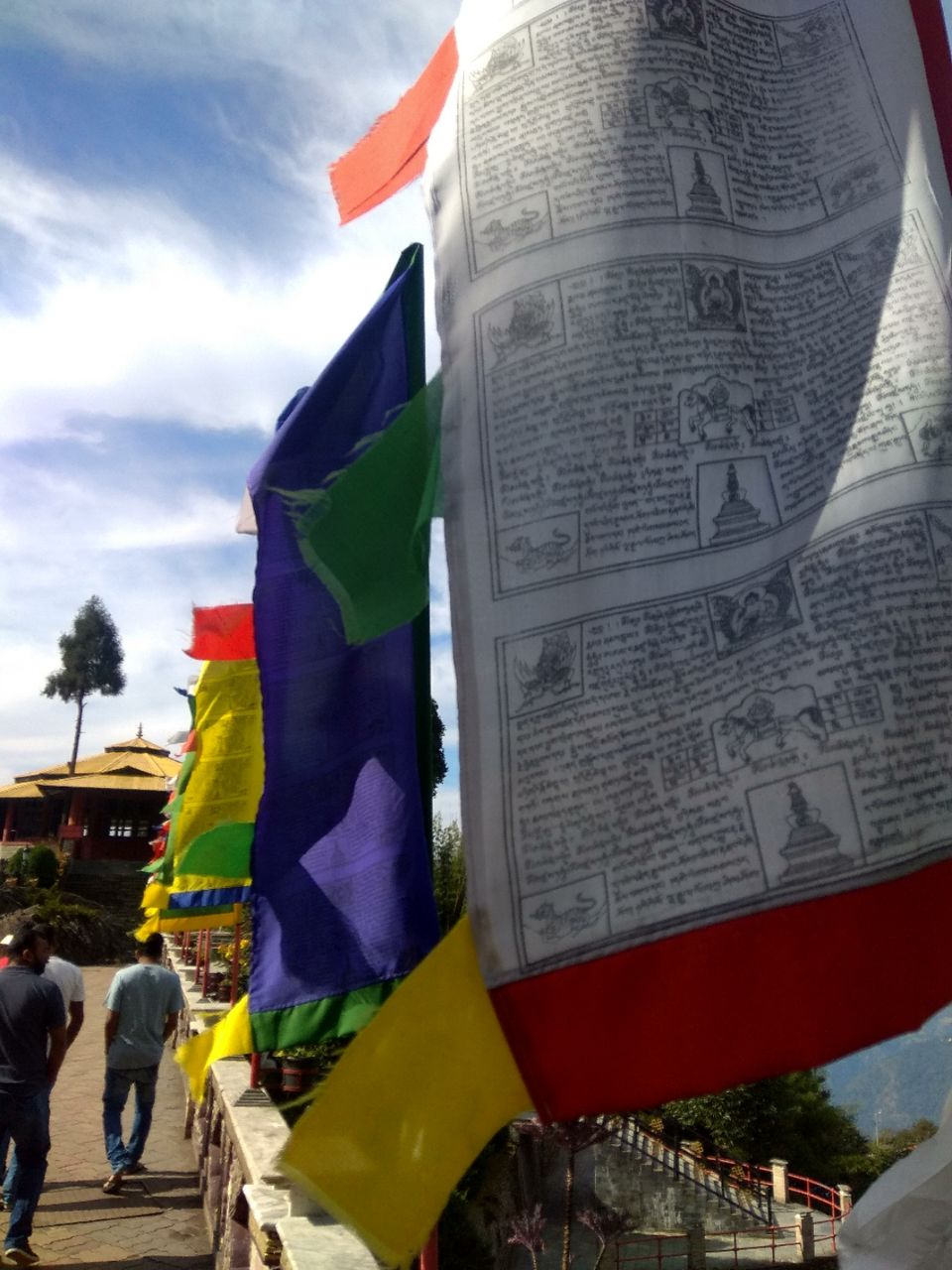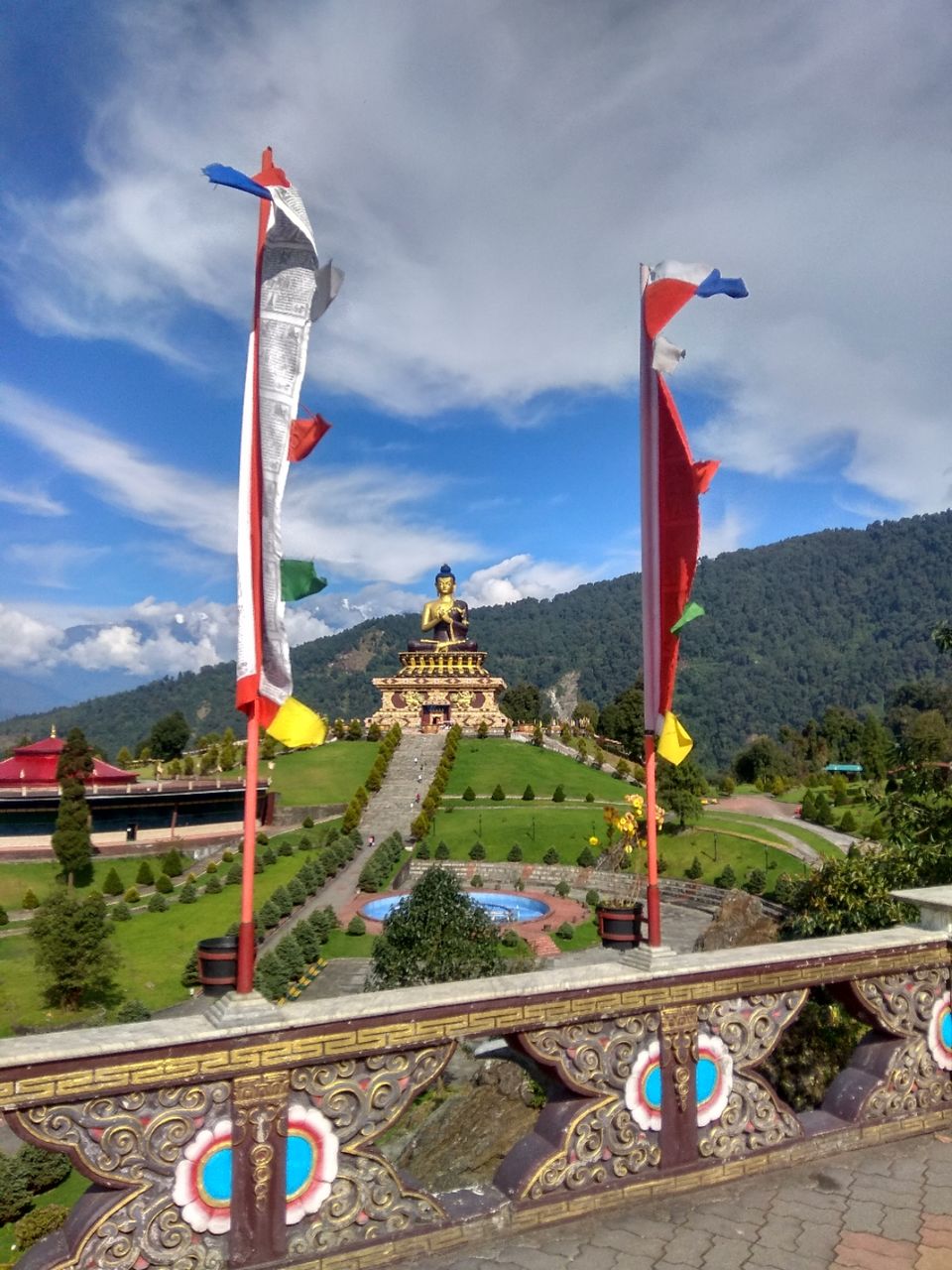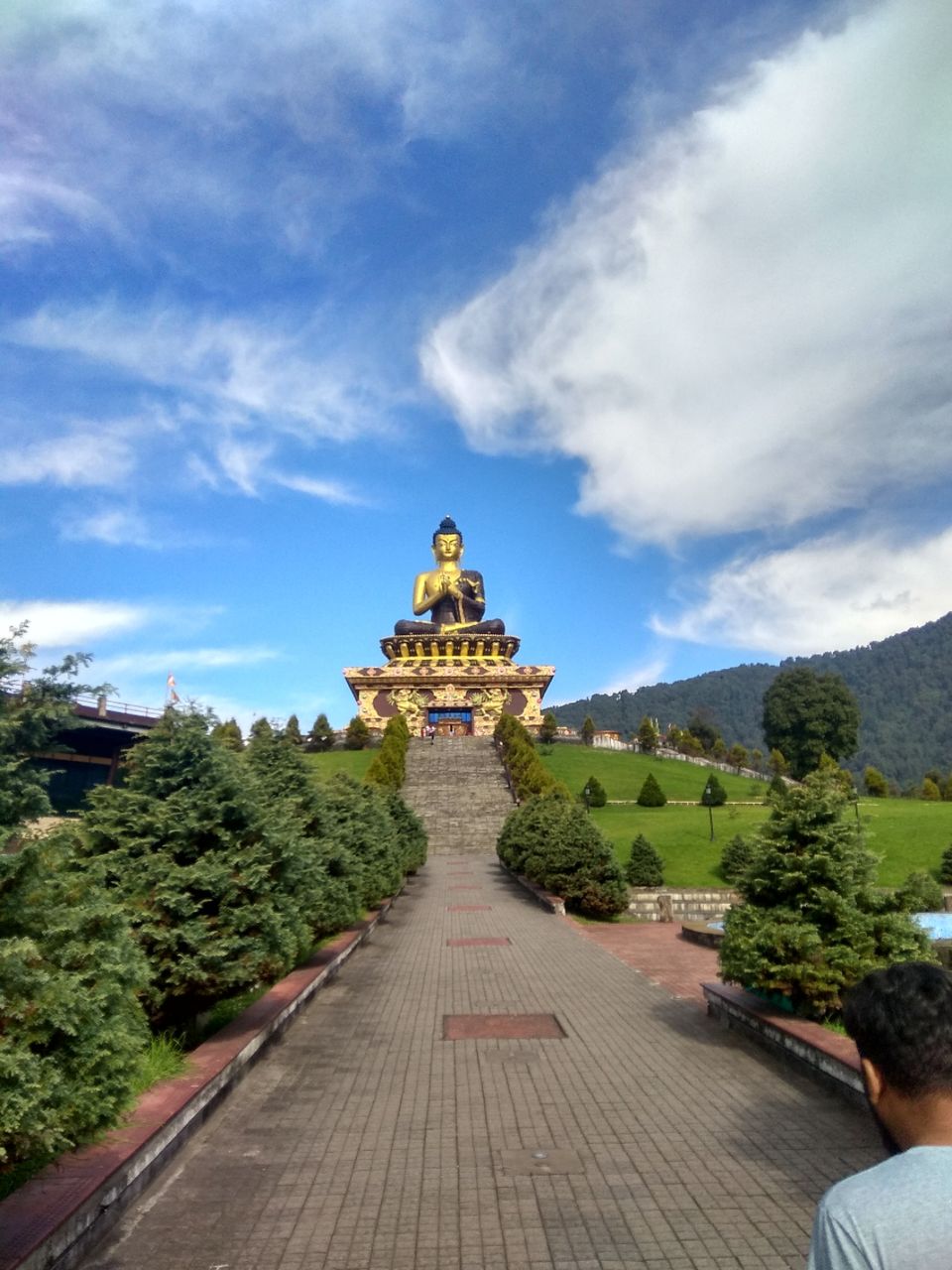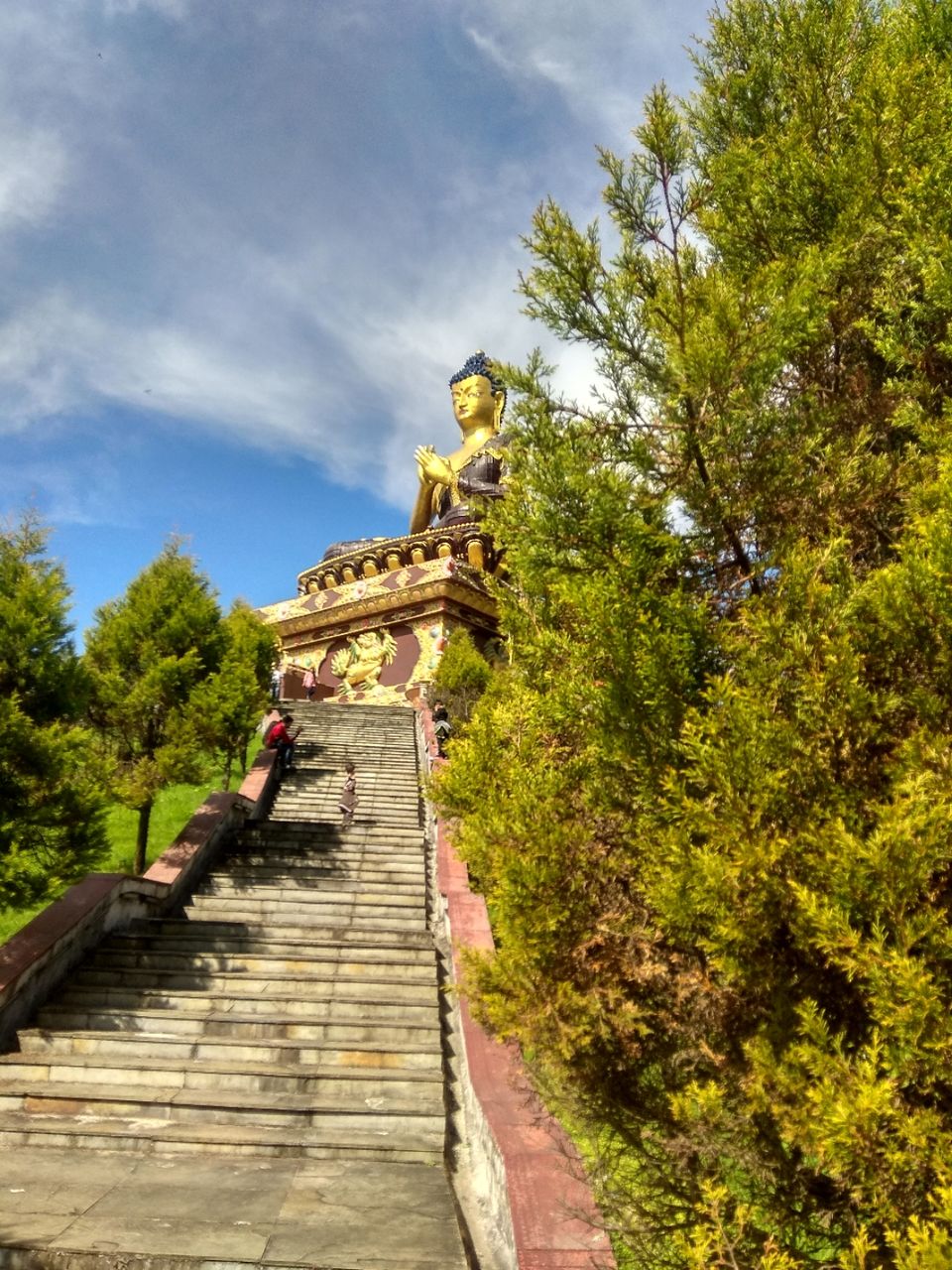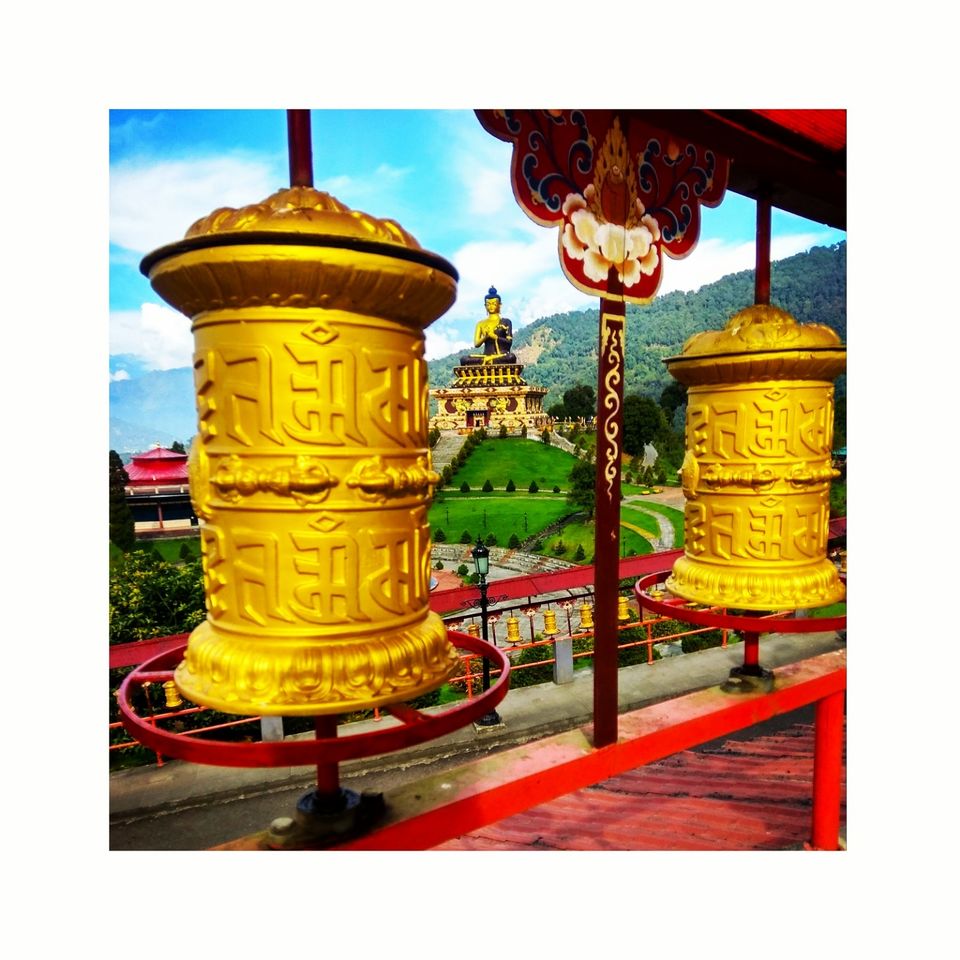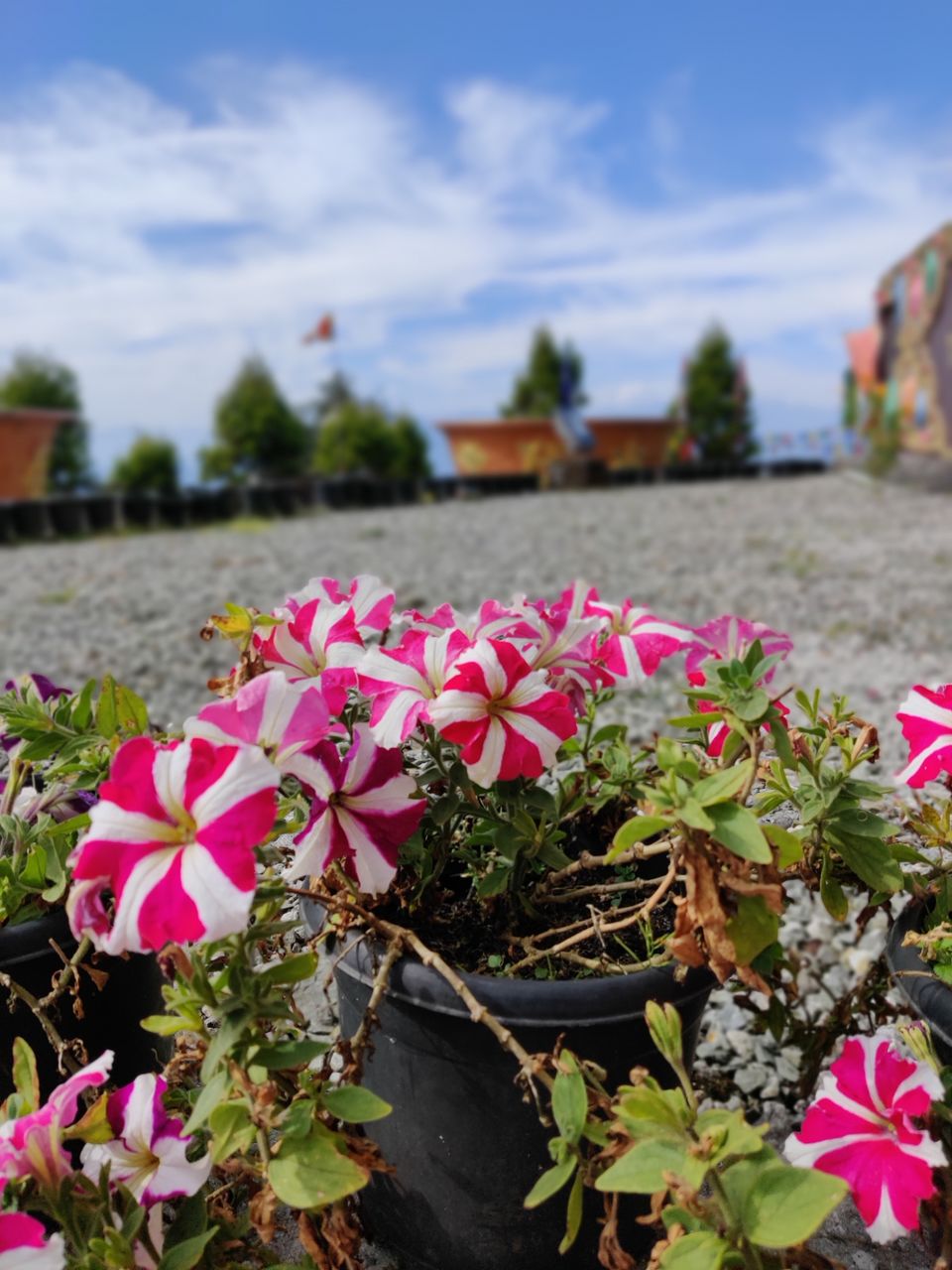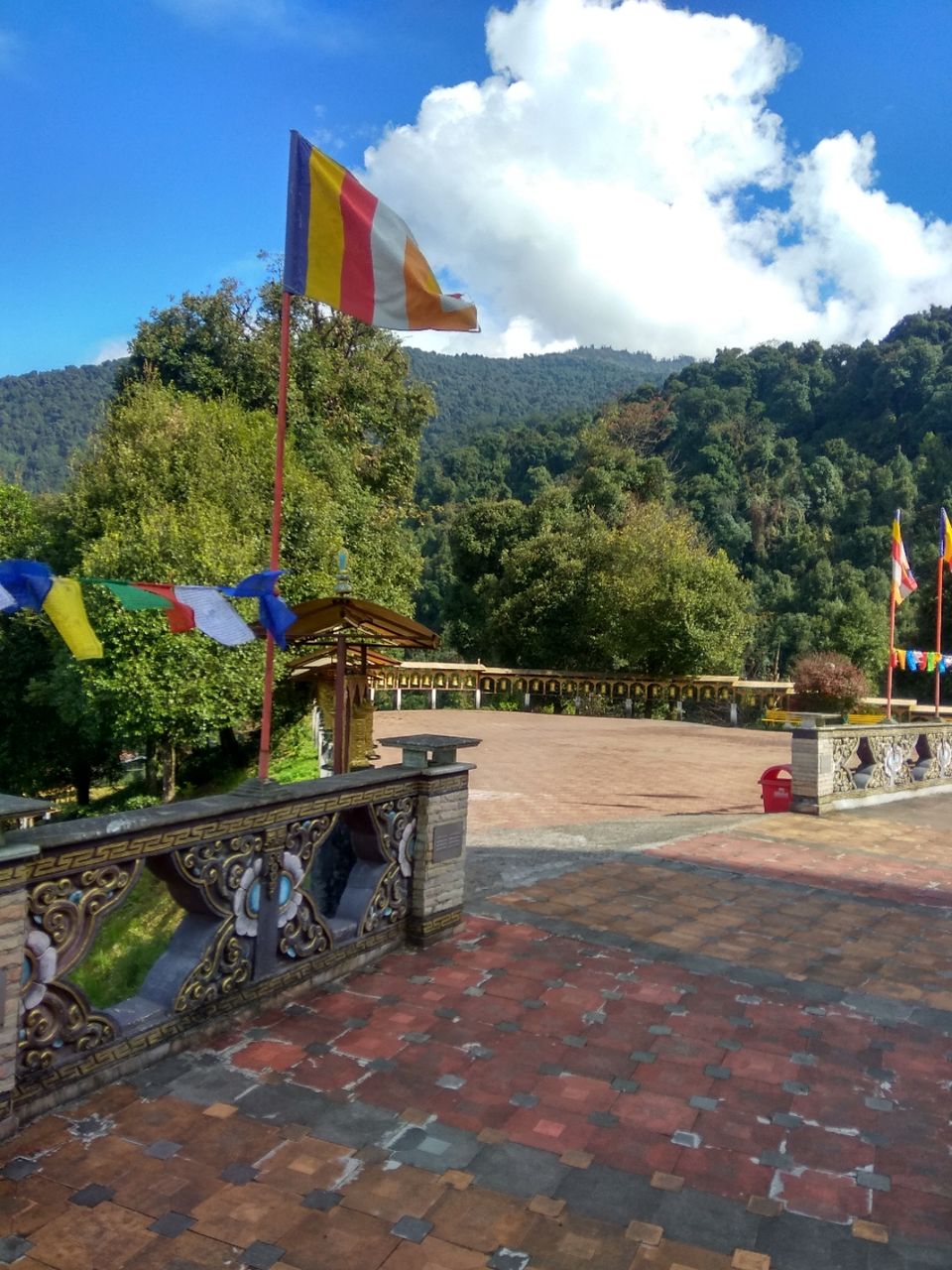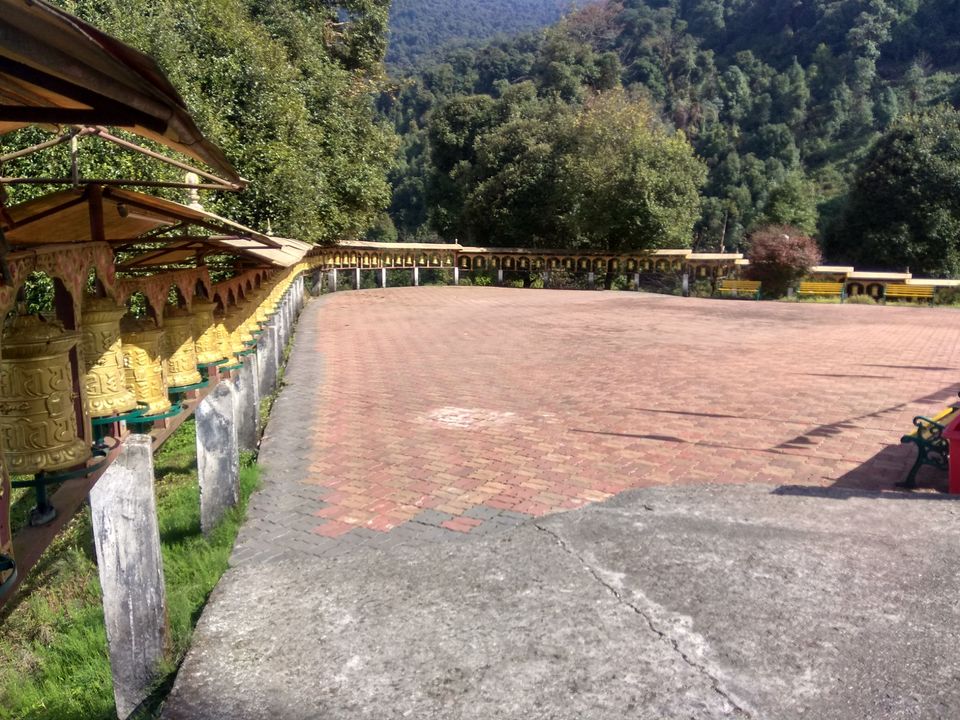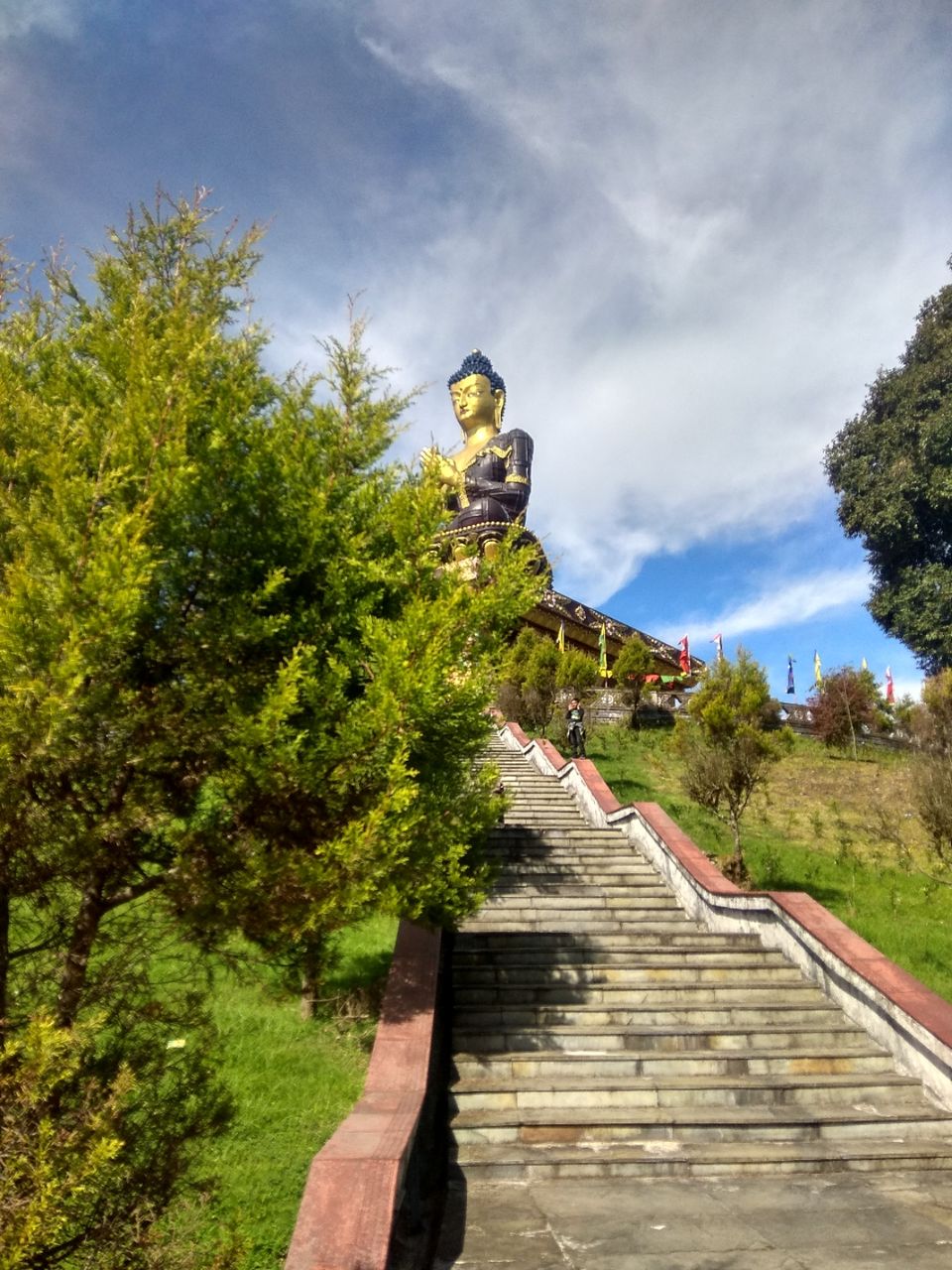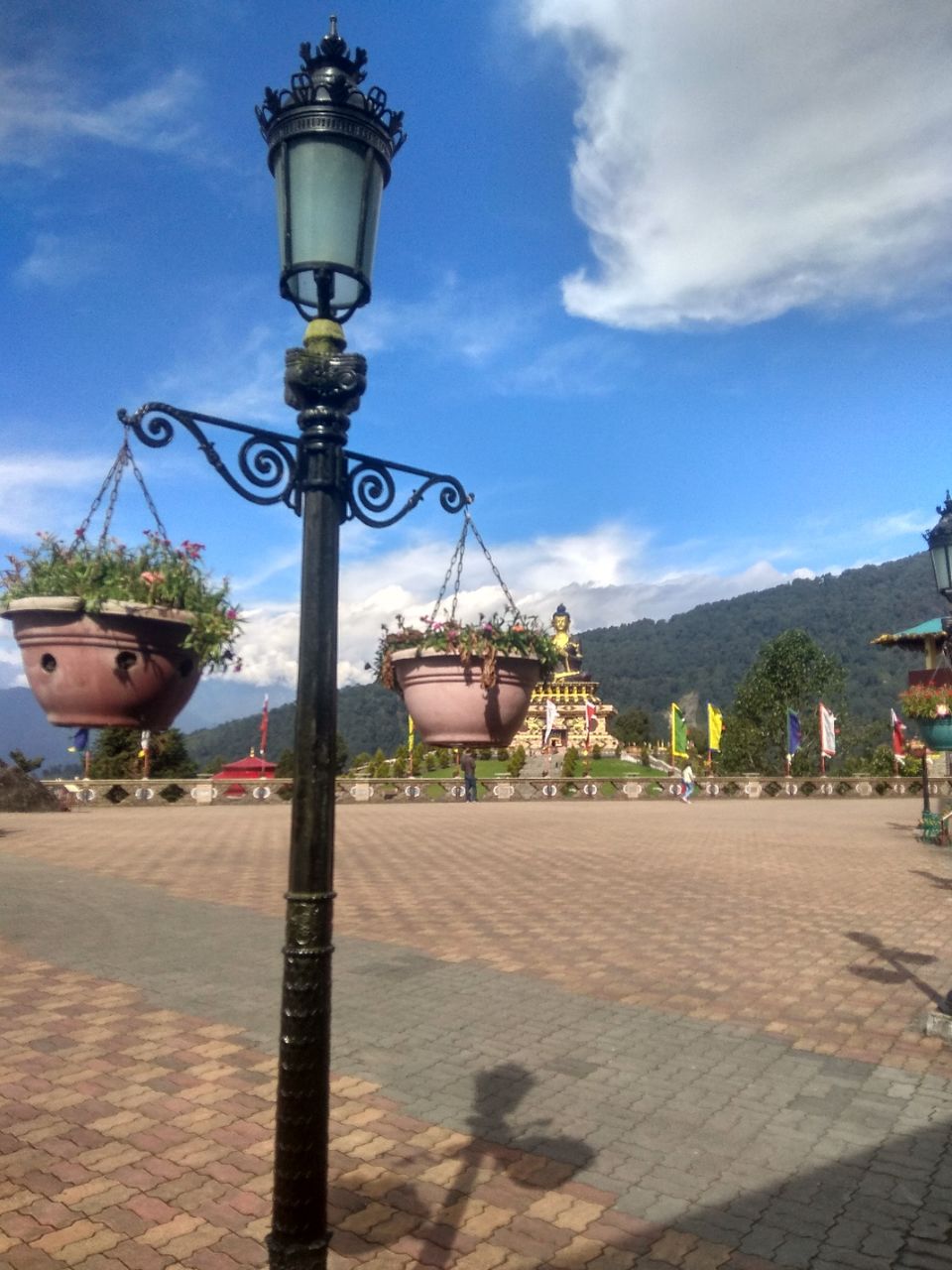 From Ravangla, we headed towards Pelling(52kms).
It was almost mid-afternoon when we reach here. So we could cover only Skywalk, there was a biggest hanging bridge in pelling little bit far from town and it is in other route. We were running short of time and it was late evening too. So we decided to stay over in Pelling, so that we have to cover maximum distance to reach Siliguri to return rented bikes on time and even to make sure we reach on time for our return flight to Bengaluru.
We were out of extreme cold weather condition, Ravangla and Pelling was normal wheather like Gangtok.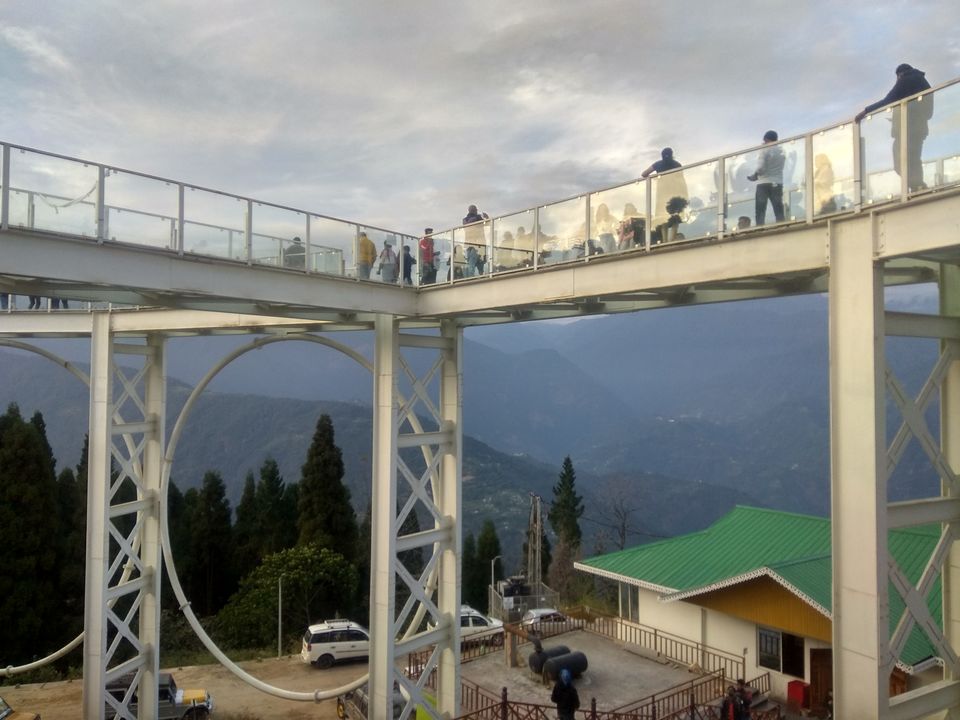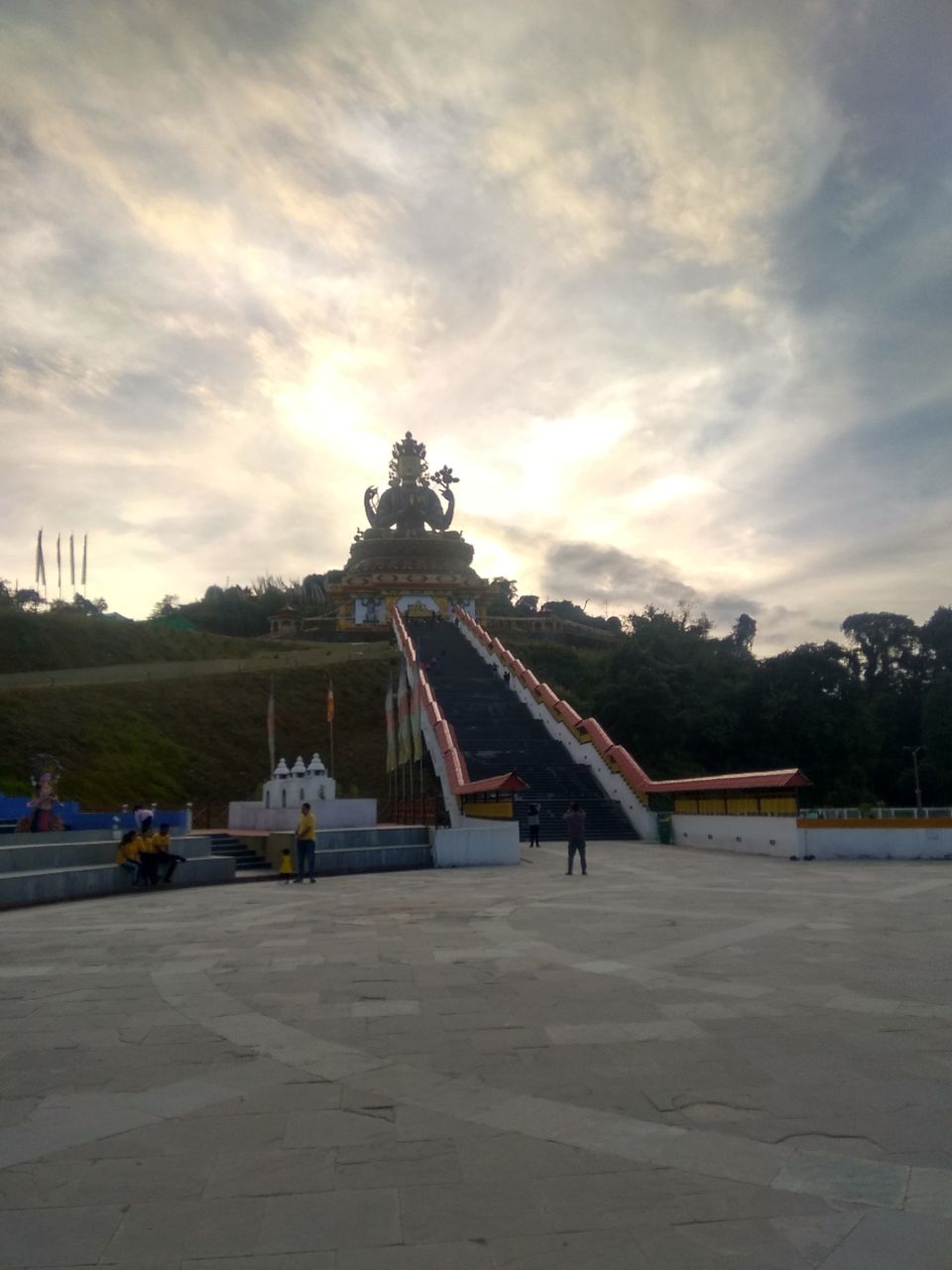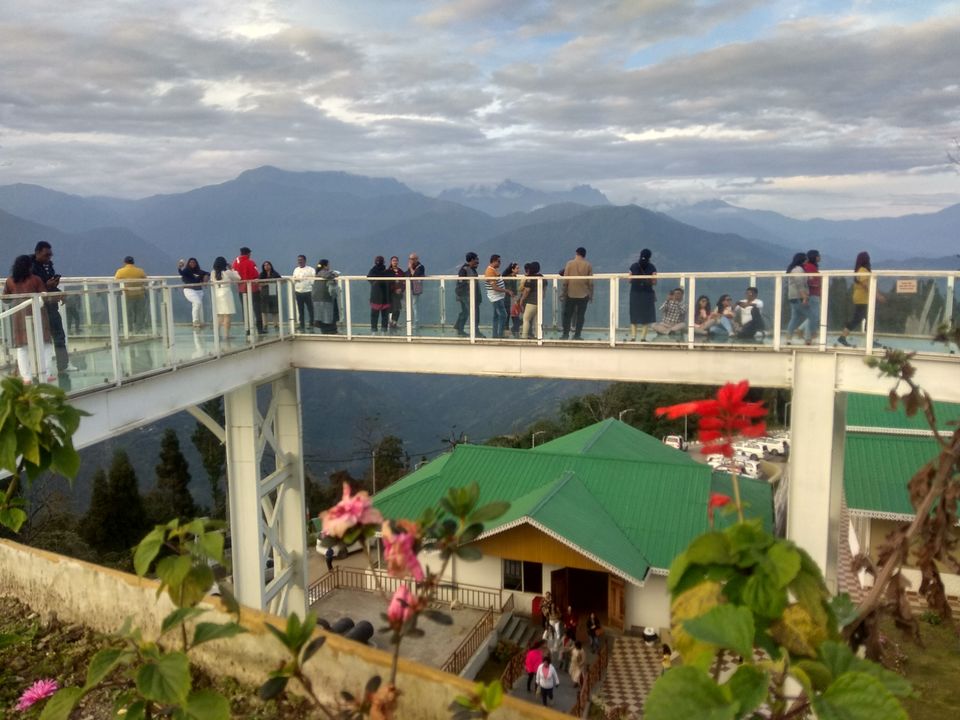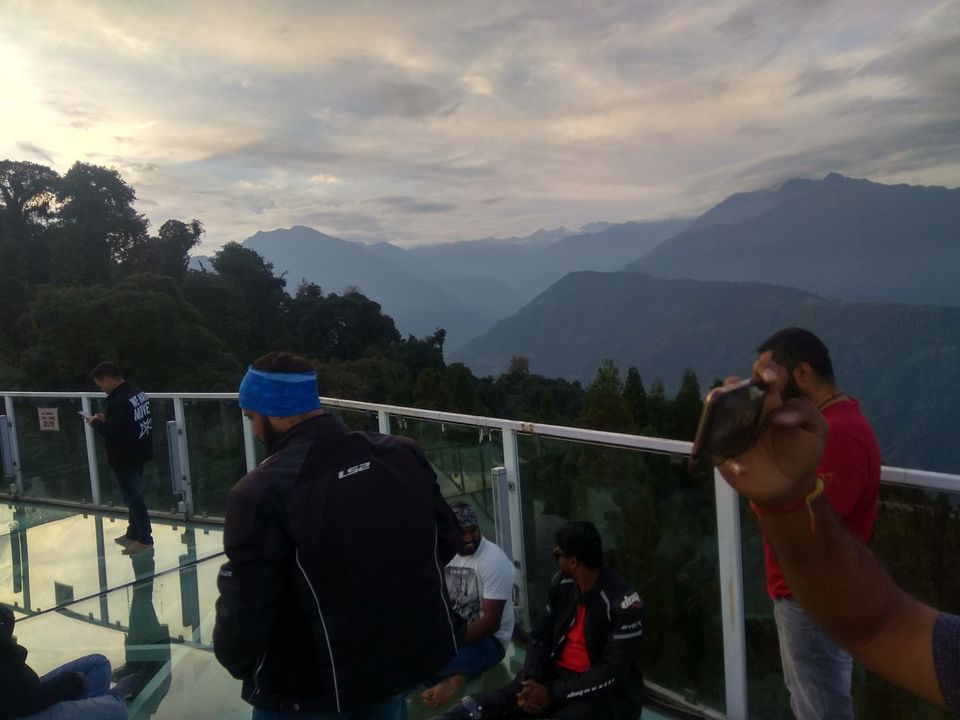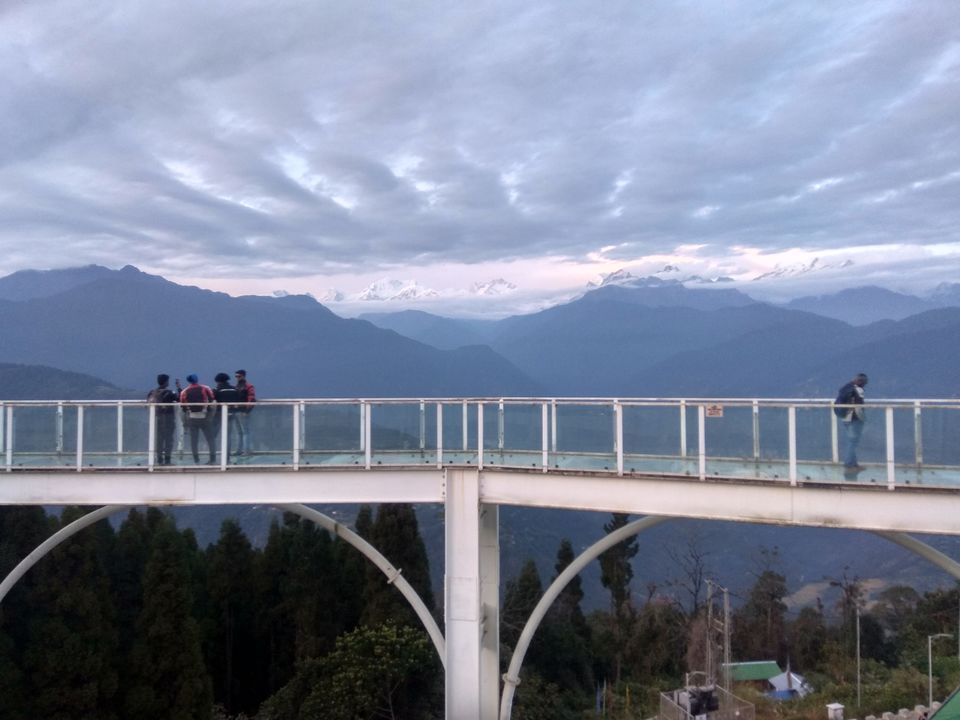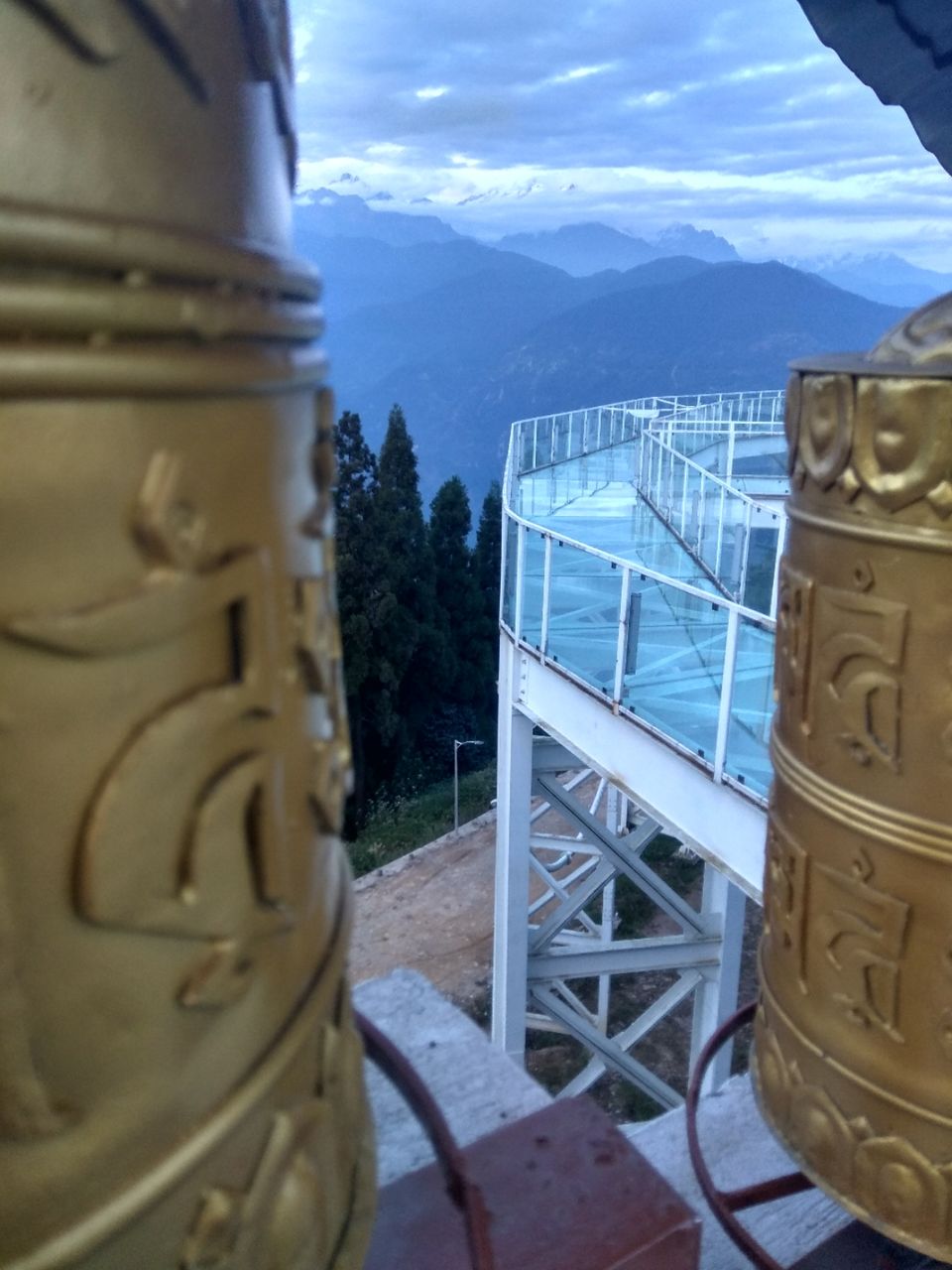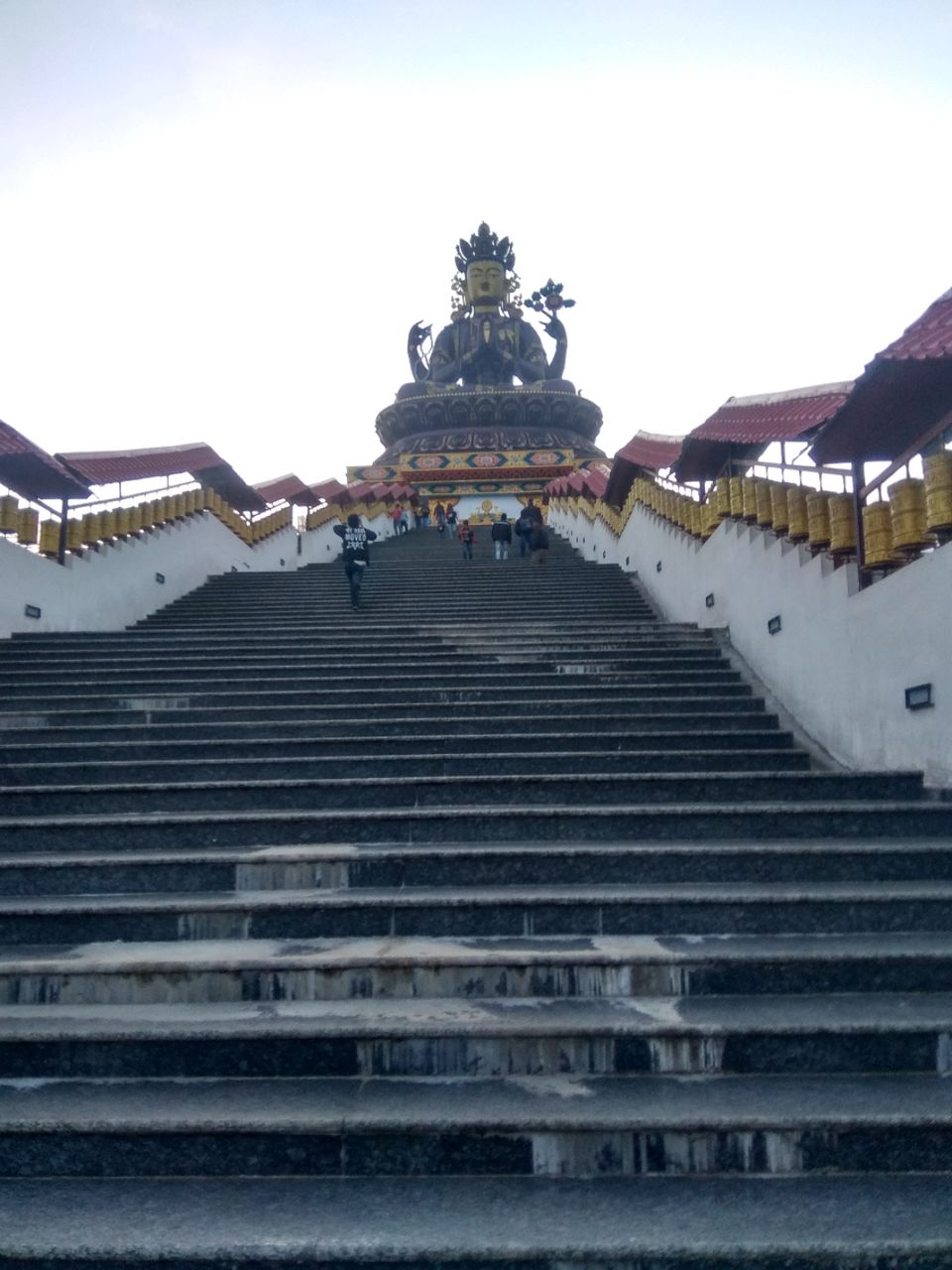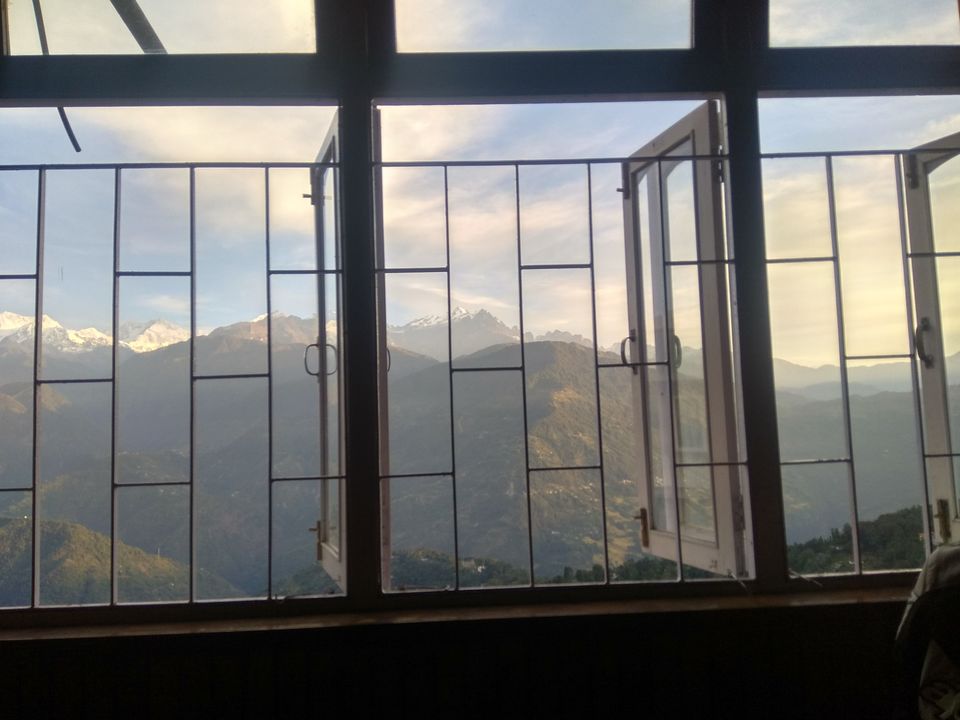 From Pelling we headed back to Siliguri(135kms), to return the rented bikes via Geyzing. Geyzing is a town almost similar to Gangtok as I felt. Major town of South-West Sikkim. Covering a distance of 128kms. Sikkim is a state where all these cities, towns and villages in mountains. You have to climb up and down and go round through the mountain to reach these places. All through the mountains you will find one river Tresta, which is so pure from the mountain mist. You can guess through the roads that you are out of Sikkim.
Siliguri - Gangtok highway is heavy traffic and dust. You can find river rafting near border. In this highway in river Tresta, which is also seasonal adventure.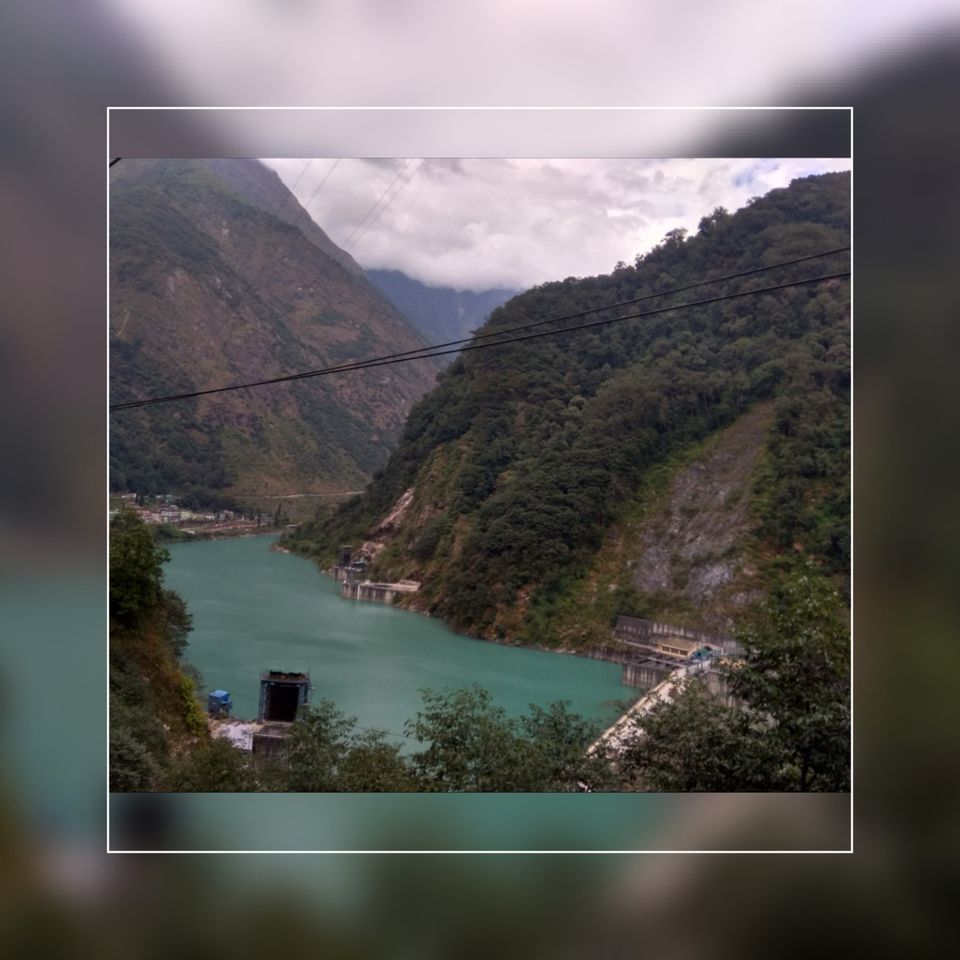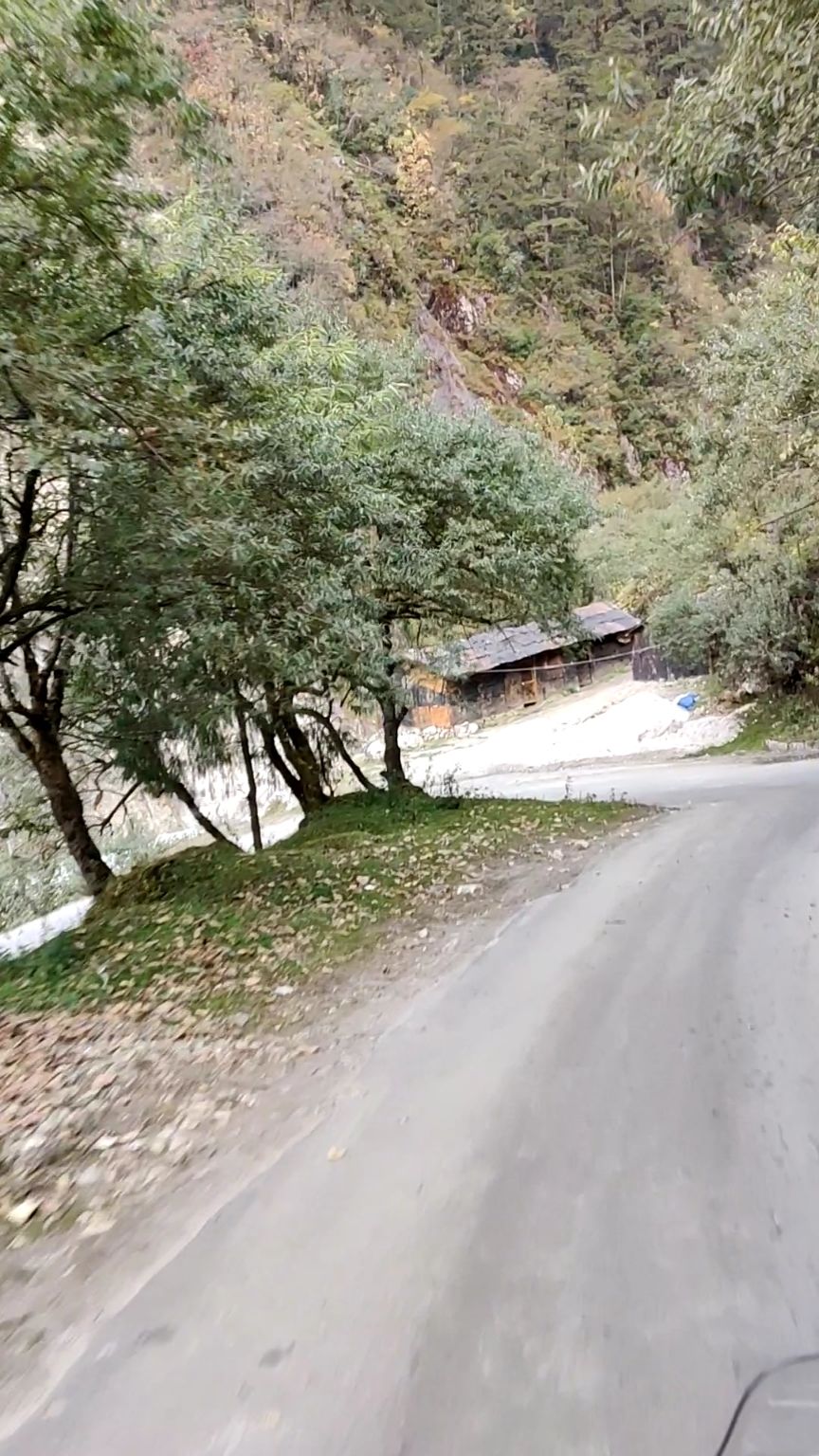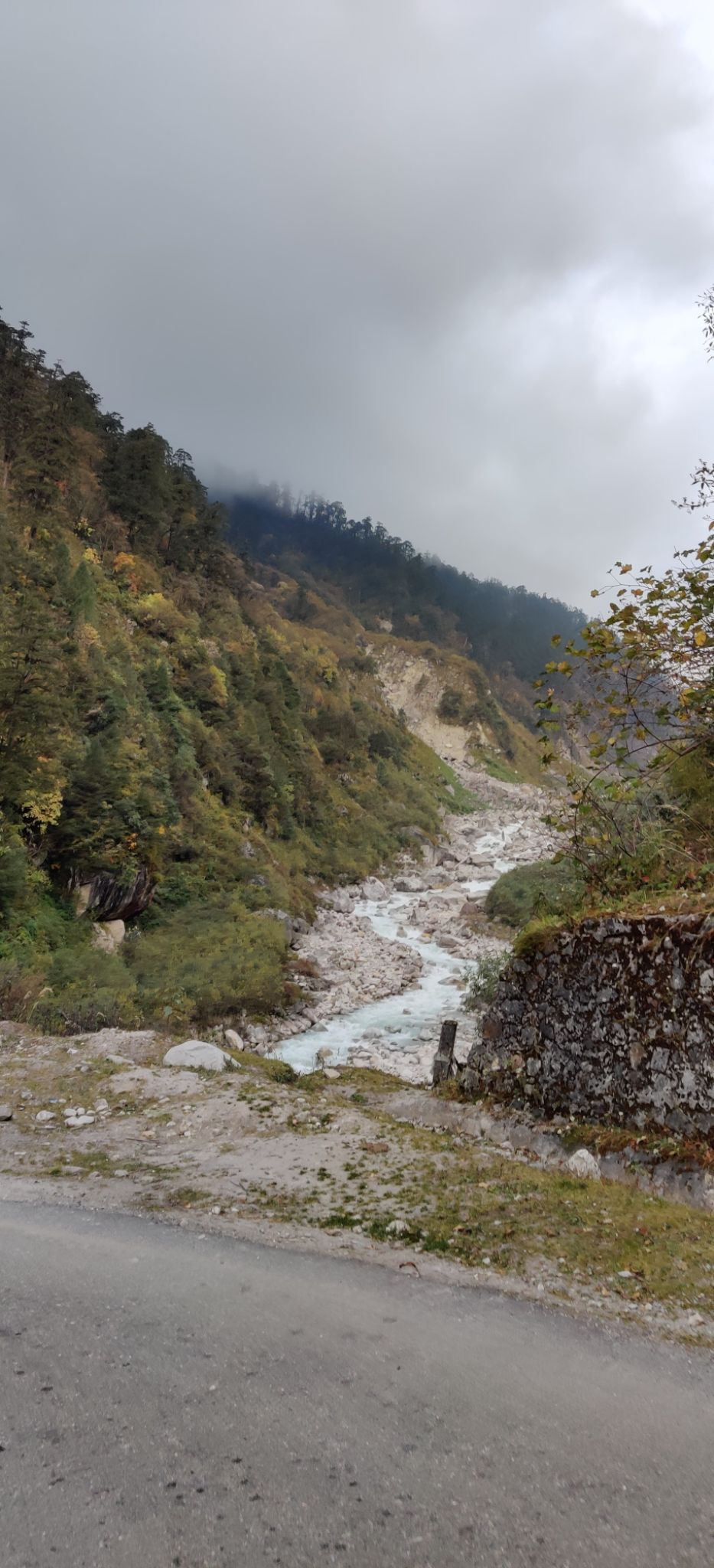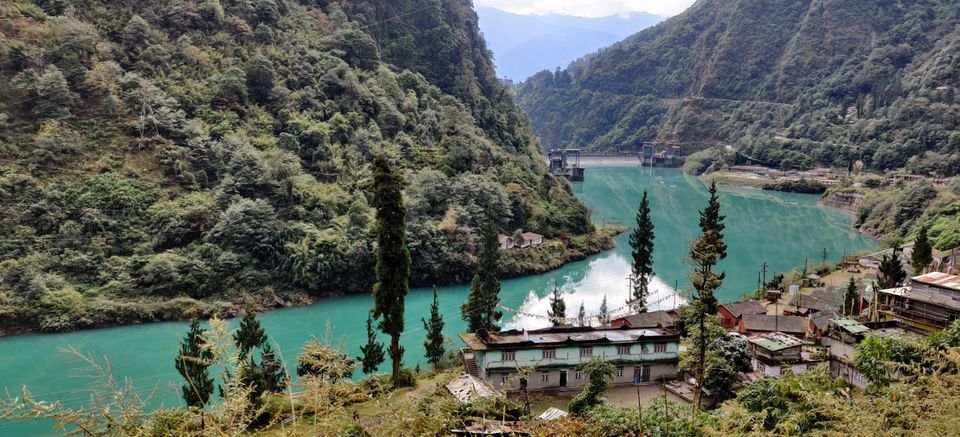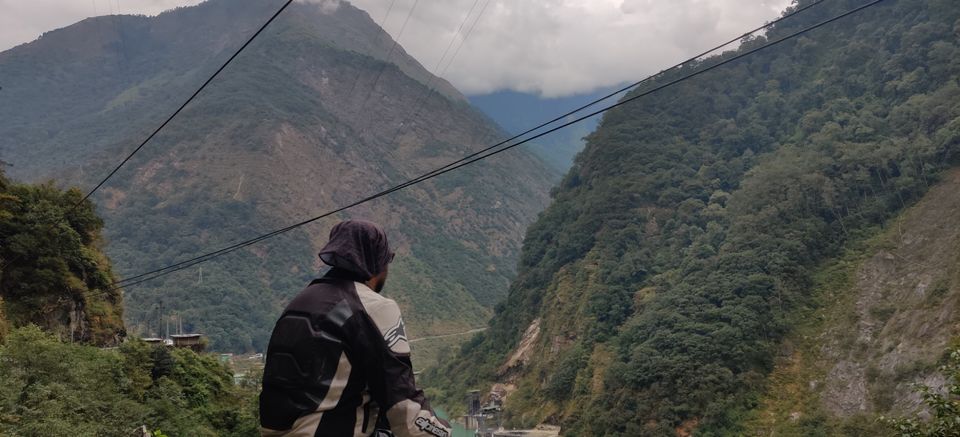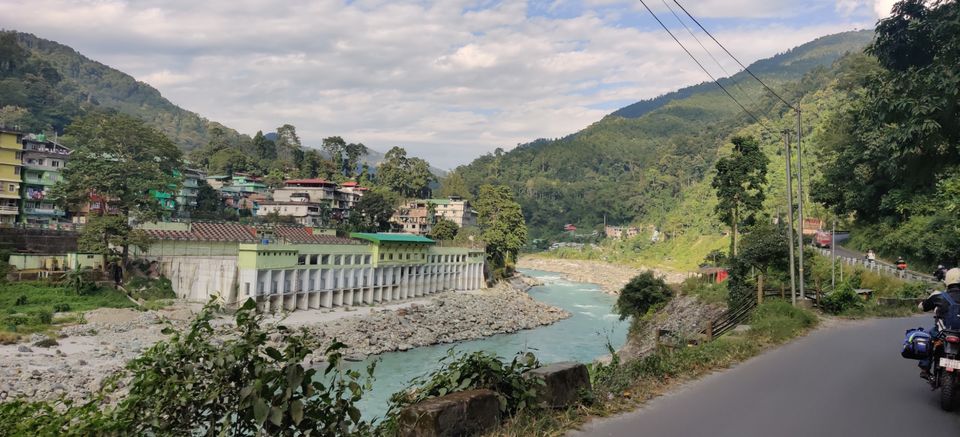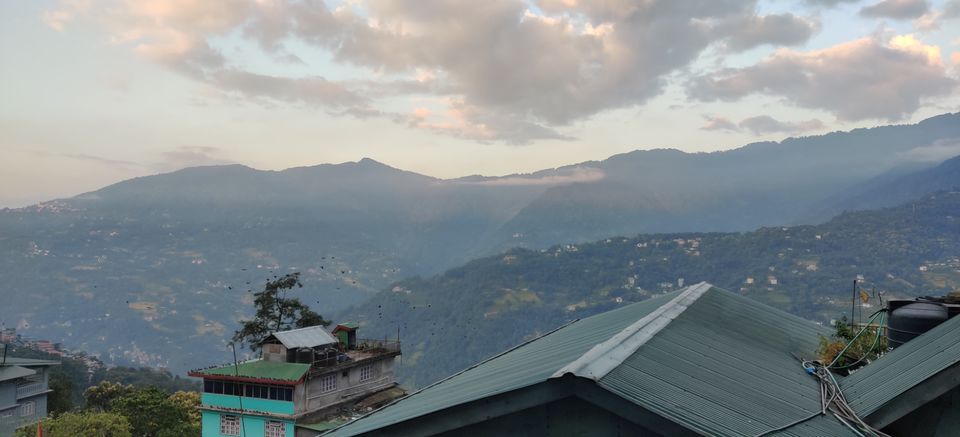 With lot of memories and wonderful places we were back to our hometown. There is no limit to happiness in returning home. This place, weather, snowfall, won't fade away from us. This state is of something different. With the border sharing with West bengal towards South, China in East and North, Nepal in West. Buddhism culture is more, apart from that we can see Nepalese culture, bengali tradition.. One state many cultures. This state is one of most trending tourist attractions in coming days.
People here are so humble, down to earth. If you want to see and learn what is real women empowerment visit here. Only work where we couldn't see women is in tourist taxi vehicle. These people know several languages. English and Hindi is a common. Compromise should be there for food lover's, you cant survive with memos, Maggi, noodles, roti for many days. Ready to serve, packaged food is suggested to carry if you are not okay with food. And foods in any restaurant is costly too. Hotels and homestays are many in all places, starting from low of 500 to star hotels of 20,000 price range. Only thing is to have patience and search. It is better to book room in advance, prior to your visit.
Seasons to visit - August starting to mid-November. March-end to June-first week.
Have a proper plan and safer journey....