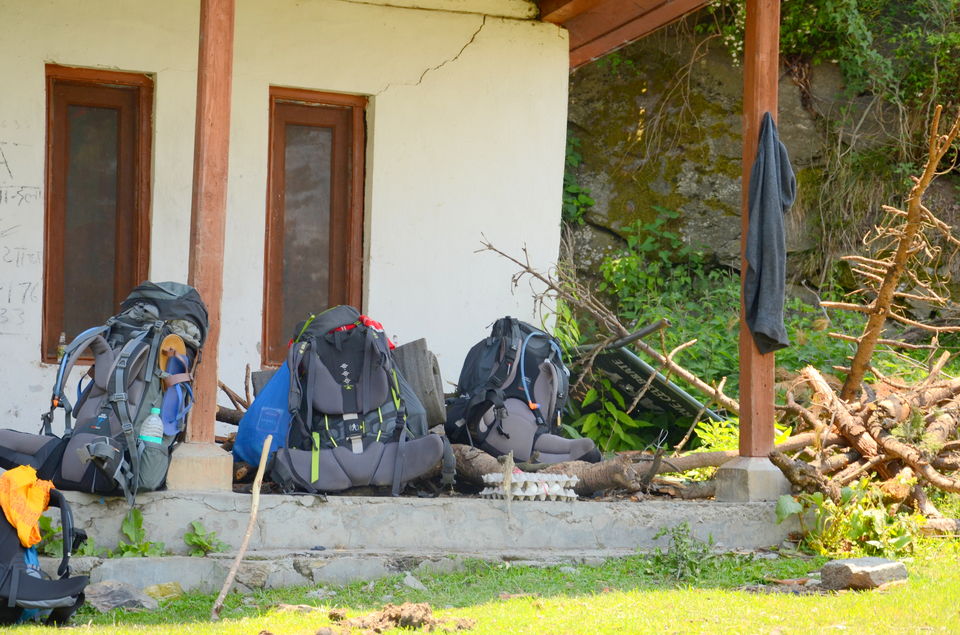 When you are planning for big/small treks, these tips can help you to make it a comfortable one.
I love trekking and hiking and all the tips are from my personal experience and from the past adventures.
You need things which should not restrict your movements.
Rucksack – If you are a planning for a long trek, let's assume 20 days. You need a rucksack of 70ltrs. But for small treks; 50ltrs is the best option.
I use "WILDCRAFT" – TRAILBLAZER 50ltrs for all my treks, cause I know the art of bag packing (Bragging detected).
Clothes and Footwear- My advice is to pack light. Do not fill your sack with kilos of clothes.
When I pack for treks. I usually keep 3 T-shirts, 3 shirts, 1 jeans or track pant, 1 trek shorts(pyjamas), gloves, woolen cap, a good windcheater and a sweater. This is for a month. A good pair of trekking shoes(Quechua, Woodland, Northface or Adidas) and flops or sandals. (Do not forget your undergarments)
Accessories – Sunglasses and a waist bag(to keep your stuff like phone etc)
Toiletries and utilities – Tissue paper roll, sunscreen, moisturizer, face cream, sanitizer, a soap bar(small), and shampoo pouches(if you have enough guts to bath while trekking). Torch and batteries and a good compass.
Rain gear is a must. Buy a rain cover for your rucksack and for yourself.
Try to pack light and enjoy your treks and hikes. Also, keep in mind about the place and temperature. Choose your clothes wisely for the places where the temperature drops down to minus X(Let X be any number).
Happy Wanderlust