I love going on long trips for it allows me to slow travel. And since I have decided to travel full time, I always plan a trip which are at least a month long. This is especially true when I am planning an international trip.
So, when I decided to explore Central Asia, it was no surprise that I decided to travel for two months. After all, there were two countries to explore so I would need a month in each of those.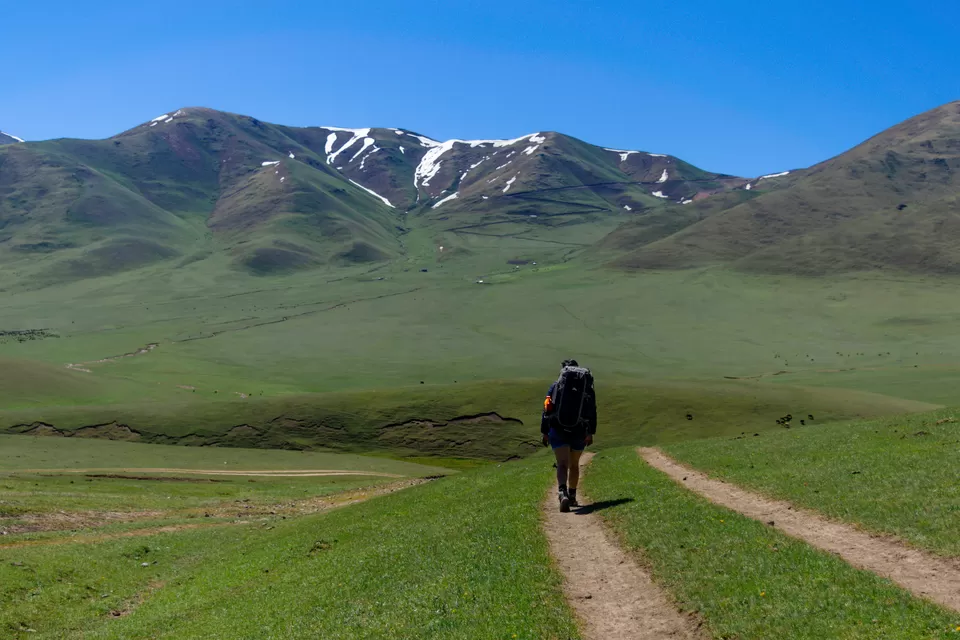 But the hardest part of this trip was packing my bags as I would be gone for a long time. So, I had to carry my essentials and be prepared for all kinds of climate and conditions.
If you are planning for a long trip to Central Asia as well, then here are all the packing details that you need to follow.
How many bags did I pack?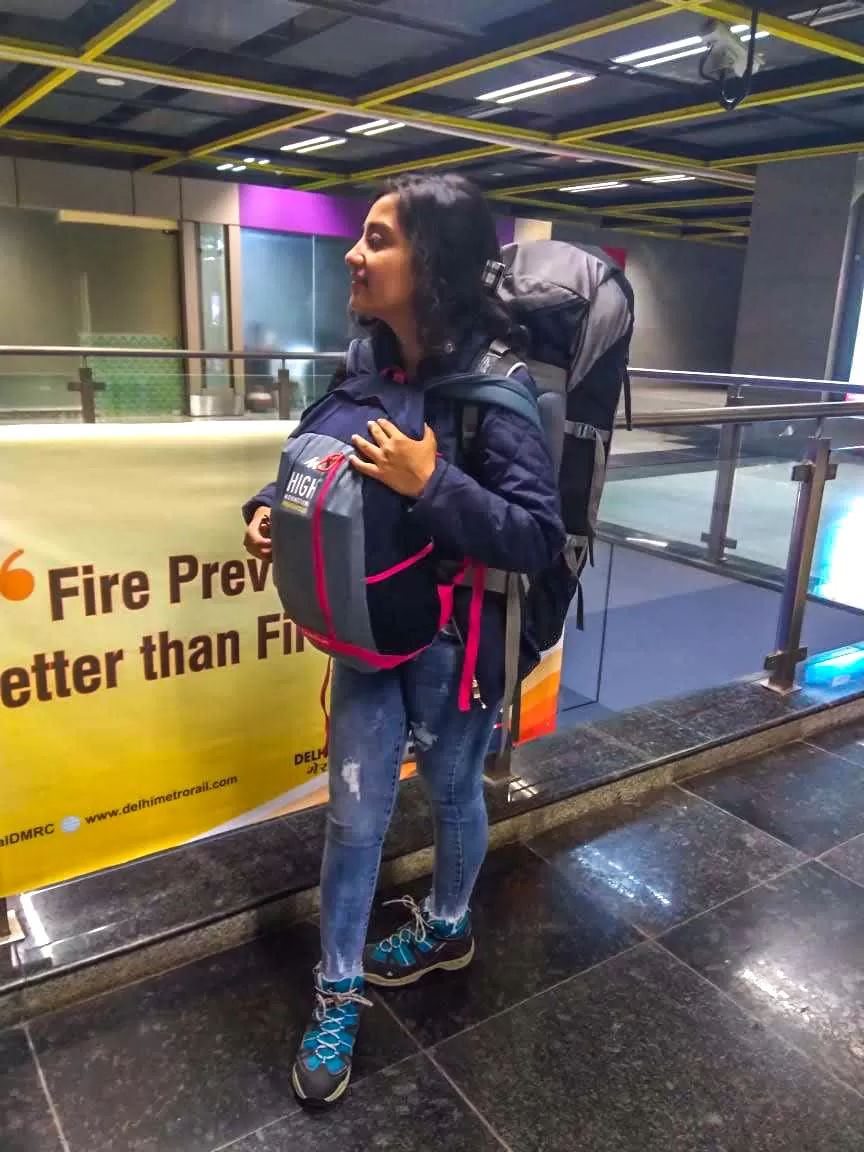 On my 2-month trip to Central Asia, I took a rucksack and a day pack with me. My rucksack was around 75 L and easily accommodated my clothes, footwear, sleeping bag, and personal care items.
In my day pack of 2o L, I kept my laptop, camera and camera accessories, mobile charger, power bank, snacks, first-aid kit, and other titbits.
One thing to remember when you are travelling for a long time is to always pack light. However, don't leave out the essential items in trying to do this.
What kind of rucksack to carry
The type of rucksack that you will carry on your trip depends a lot on the destination and trip duration.
Since, I was travelling in Central Asia for two months I needed a rucksack big enough to carry my clothes. That's not all though, I also needed to fit my sleeping bag and warm clothes in the same rucksack.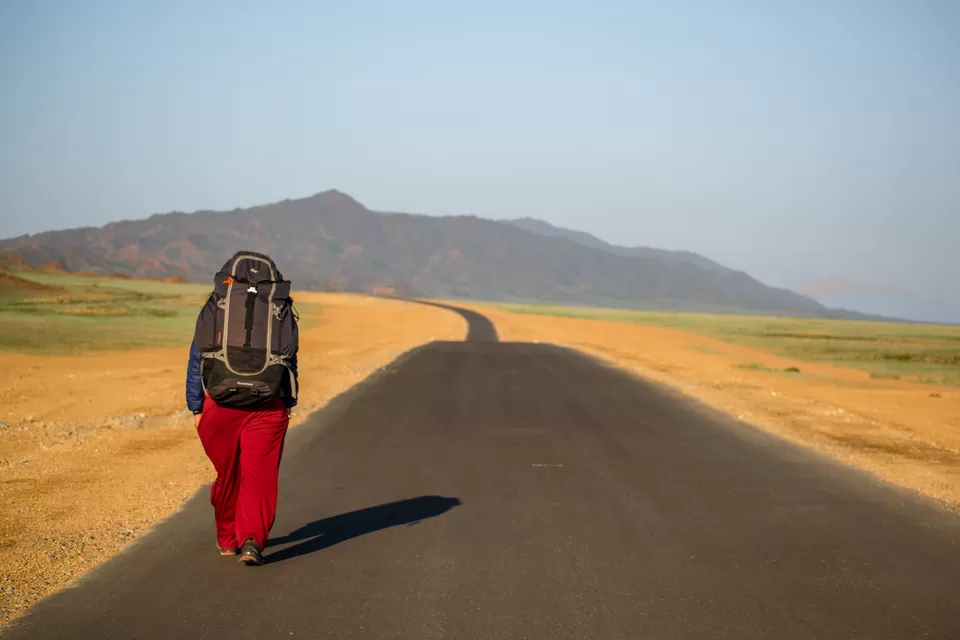 So, while I usually take my 40 L backpack for 15-days trip, I had to buy a 75 L backpack for this 2-month trip.
If you are interested in a good rucksack for your trip as well, then you can choose to order from Amazon. Otherwise, you can also head to Decathlon or one of the major markets.
Things to pack for your Central Asia trip
Once you have the day-pack and rucksack ready, it is time to start gathering your stuff and start packing.
Here are a few of the important things that you should pack for a long trip to Central Asia.
Travel documents and money
One of the most important things to carry with you are your travel documents and money. If you forget either of those things, you can be in huge trouble while trying to board your plane.
1. Make sure that you keep your Passport and Visa safely in your day-pack.
2. Also, keep multiple photocopies of your passport and visa and save the digital copies on your laptop and phone as well.
3. Keep your credit cards, debit cards, Traveller's check, Forex card, etc. in your wallet safely. And keep that in your day-pack as well.
Clothes
Once you have your travel documents stored safely in the day-pack, it is time that to start packing some clothes for your trip.
One thing to remember is that Central Asia is usually cold, except for the summer season, which is usually from mid-June to October. So you need to keep warm clothes as well if you are not visiting during this period.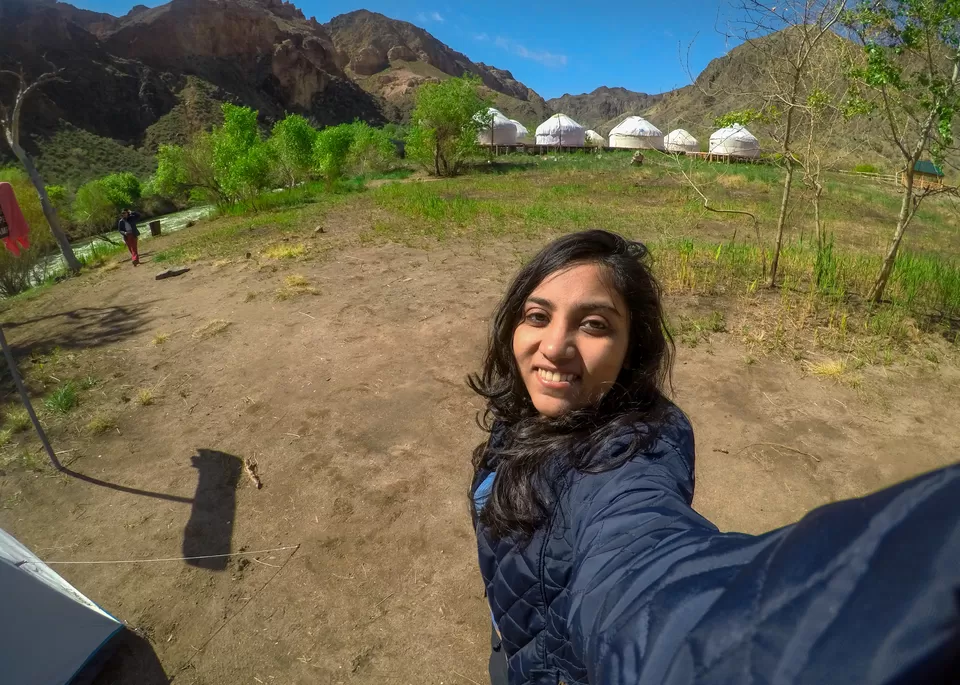 Here is a list of clothes that you should keep for your Central Asia trip:
1. Tees (4-5) - For casually wearing when you are travelling.
2. Shorts (1-2) - If it is hot, then you might want to wear shorts and it is usually good while trekking as well during the day time.
3. Leggings/Jeans (2-3) - If it is slightly cold, then you can wear your leggings or jeans to protect your legs.
4. Track pants (2-3 pairs) - If it is cold when you travel in Central Asia, then track pants for trekking will be perfect.
5. Jacket - Now, this depends on when you are travelling to Central Asia. If you are travelling during colder months, then carry 2-3 jackets. Otherwise you can carry just a single, good-quality jacket.
6. Dress (2-3) - If you are a party person or generally like to dress up, then you can pack a couple of good clothes as well. There are many good party places in Central Asia, so you will have several occasions to dress up.
7. Cotton socks (4-5 pairs) - For trekking, you need to carry a couple of pairs of socks as they can get dirty very quickly in Central Asia.
8. Woolen socks (2-3 pairs) - And don't forget to keep warm socks for night time as well. It gets quite cold at night in Central Asia so woollen socks are a must.
9. Warm inner (3-4 pairs) - As I said, it can get really cold at night, especially in the mountains. So, do carry a few pairs of warm inner with you.
10. Undergarments (5-6 pairs) - You might not get time to do laundry every alternative day. So, do carry undergarments which will last you for at least a week.
11. Sweater/Warm Tees (2-3) - Also, keep a couple of full-sleeves warm tees and sweaters. Sometimes, it can be cloudy and cold in Central Asia so full-sleeves tees will work best on those days.
12. Scarf - You would need to cover your head in religious places so carry a scarf with you.
13. Raincoat - It can rain or snow unexpectedly here so do carry a raincoat or wind cheater with you.
Electronics and Gadgets
Apart from the clothes, you'll also need to carefully pack your electronics and gadgets. Here is a list of essentials that you should pack for your long trip:
1. Phone charger - Of course, unless you want to be stranded without a phone, do take your charger.
2. Power bank - Also, do carry a power bank for your treks. You would need a fully charged phone once you are back in civilisation and in the mountains to navigate using GPS.
3. Torch - A torch can be really useful at night and can also keep the animals away.
4. Universal adaptor - Carry one with multiple sockets so that you can charge multiple devices at the same time.
5. Camera - Central Asia is full of gorgeous locations. So, make sure that you carry your camera with you to capture these moments.
6. Extra camera batteries and charger - This one is a no-brainer, especially if you are into photography.
7. Memory card - You will easily need multiple memory cards because there are just too many beautiful places here.
8. Laptop (if you are planning to work)
Footwear
As for what footwear to carry, it is pretty simple. You can't over pack so take minimum footwear and wear the one which is heaviest of them all.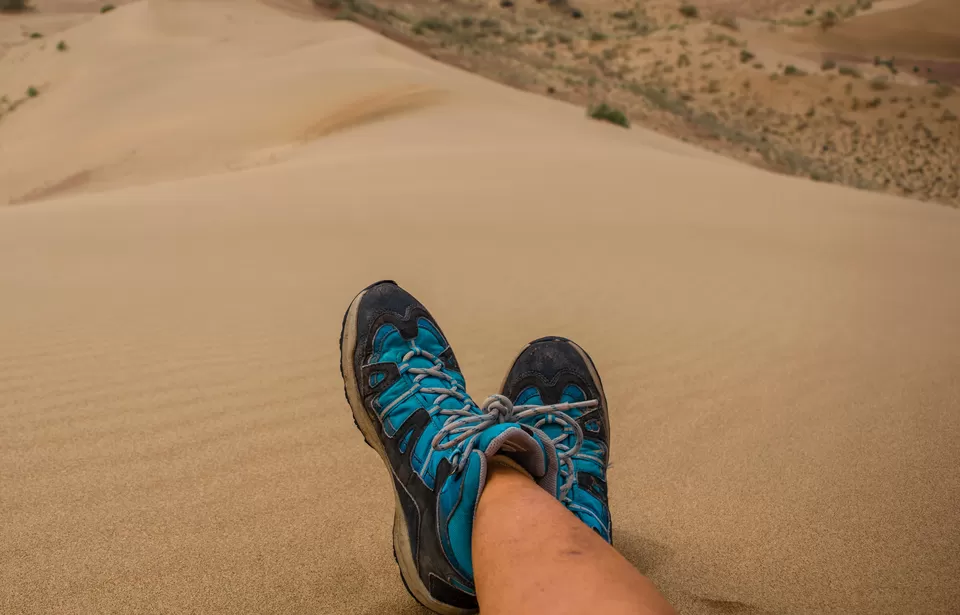 Here is what you what need in footwear in Central Asia: trekking shoes, sandals, and casual shoes.
I literally took these three pair of footwear for the entire two-month trip. A good pair of sandals and casual sneakers or shoes will work in most places.
And for trekking and hiking stuff, you need to carry a good pair of trekking shoes with you.
First-aid kit
Since you are travelling in a foreign country, it is always good to carry your own First-aid kit. So make sure that you bring all your daily medications as finding right medicines here might be tough.
Apart from your regular medications, make sure that you keep the following items as well:
1. Band-aid - For light bruises or cuts
2. Crepe bandage - For sprains
3. Savlon and cotton - For cleaning cuts and bruises
4. Systaflam Gel - Helpful in case of muscle or joint sprain
5. Basic medicines for cold, fever, constipation, etc.
You can also visit a doctor and get a few prescribed medicines for your trip.
Other miscellaneous stuff
Apart from clothes, footwear, gadgets, and the first-aid kit, you will also need camping equipment (if you are planning to camp).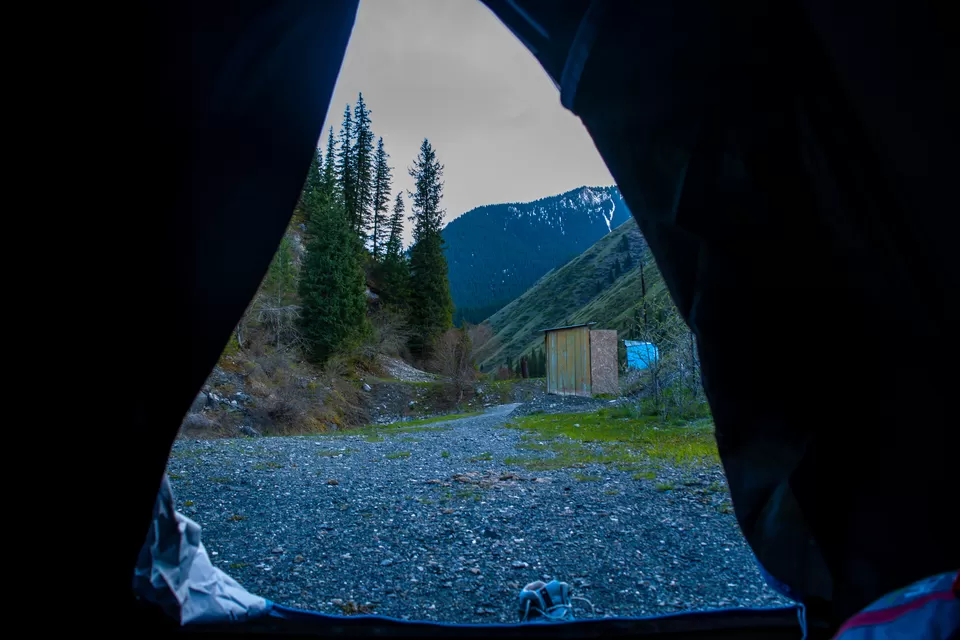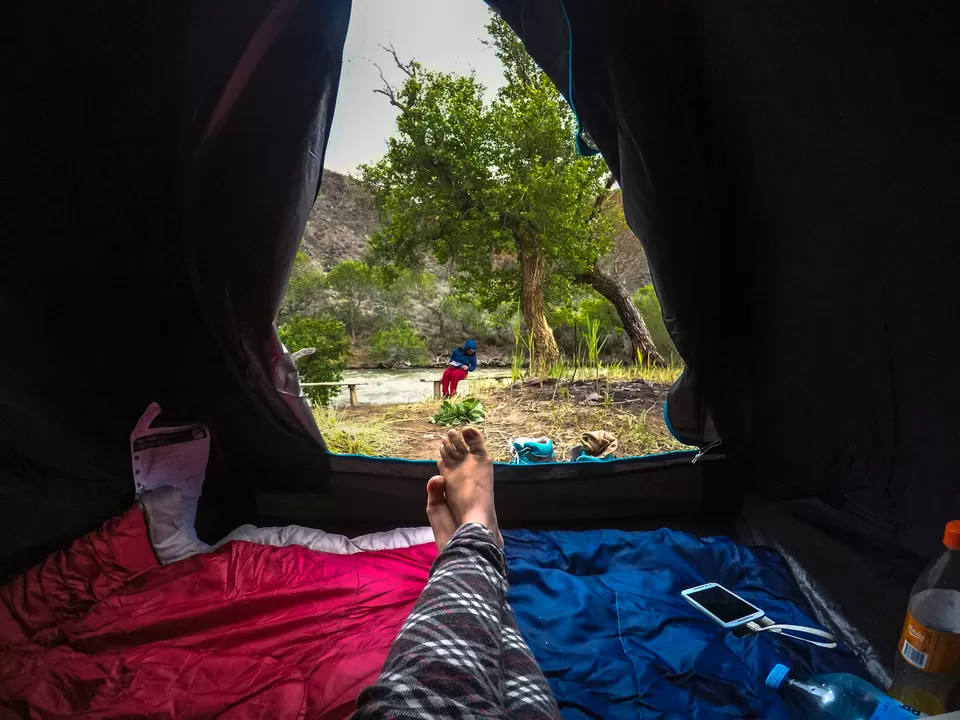 So, you would need to pack the following items as well:
1. Camping tent - You can always rent a camping tent in Central Asia. But if you want to save a few extra bucks, then pack your own camping tent from home.
2. Sleeping bags - Obviously, if you are planning to camp then you need to take a good sleeping bag. Make sure you get a sleeping bag which will be warm in -15 degrees as well.
3. Sleeping mattress - You will need to take a sleeping mattress if you want to sleep comfortably in your tent.
4. Reusable water bottle - Since you would be travelling for a long time, it is more eco-friendly and cheap to get a reusable bottle. Tap water in Central Asia is clean for drinking, so you can refill it anywhere.
5. Stove - If you are planning to cook your own food while camping then you need a travel stove as well.
6. Lunch box and utensils - This will be good to store food and eat from when you are travelling.
7. Cap, sunglasses and sunscreen - It can be really sunny in Central Asia in summers. So, better carry these things to keep yourself protected from the harmful UV rays.
8. Swiss army knife - This multi-purpose knife could be used to cut vegetables, start a fire, scare away animals, and so on.
How to pack and conserve space
Finally, once you have all your travel stuff ready, you need to pack it in your bag. But, if you want to fit all the items then you need to use packing strategy and make the most efficient use of the rucksack space.
Here are a few tips for efficiently packing your bags:
1. Always keep the footwear in the top hood or the lower pocket which is specifically made for it.
2. Put your sleeping bag at the bottom on your rucksack. And then keep the clothes on top of it.
3. Always roll your clothes into military style to save space. It actually takes just five minutes and you end up conserving a lot of rucksack space.
4. Keep your grooming products in a plastic bag so that it doesn't spill and spoil your clothes.
5. After rolling your clothes, fit them in every small crevice or crack in your rucksack.
6. Fit your camping tent inside the rucksack at the side so that you don't have to worry about losing it.
7. Keep all your gadgets, documents, and other small items in your day pack. But make sure you don't keep any liquids in the day pack else it will be taken at the airport security check-in.
8. Finally, just remove a couple of extra tees if you are short on space. Trust me, you are likely to end up not using them anyway.
How to roll your clothes
Here are the steps to roll your clothes like an expert to conserve space.
Rolling your pants
First, fold your pants sideways and smooth it out.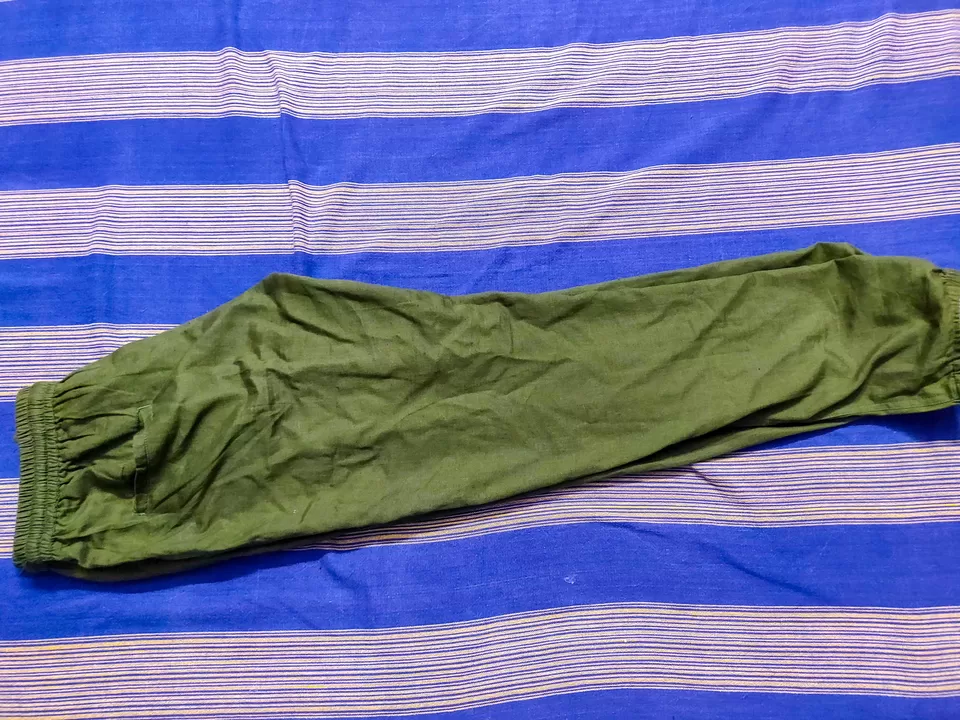 Next, take the upper pant leg and fold it half-way perpendicular to the pants.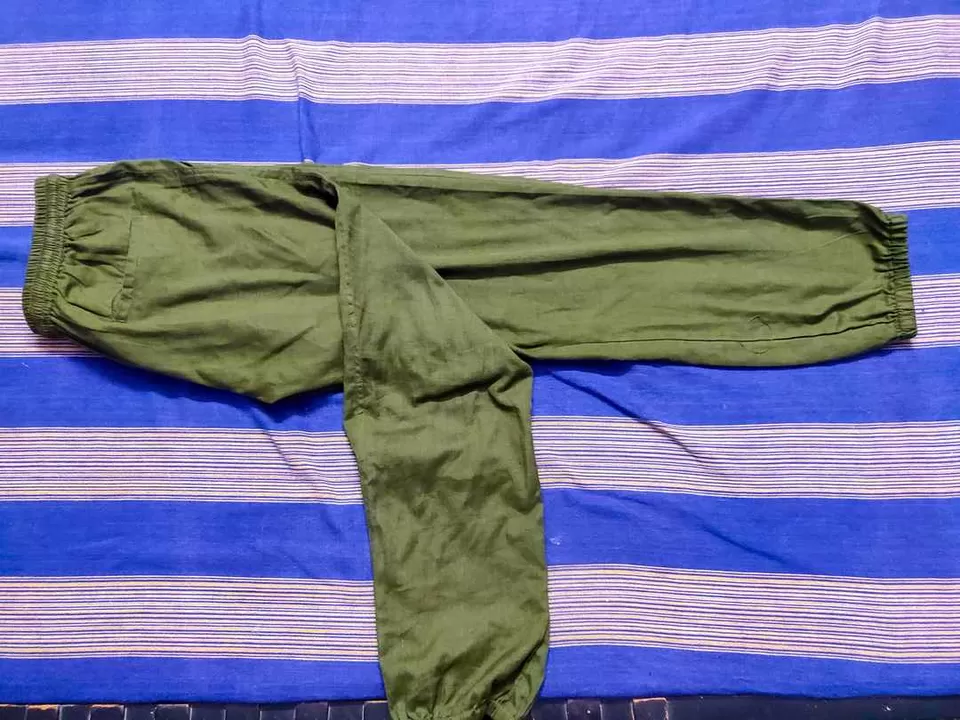 After that, start rolling the pants from the top till the bottom.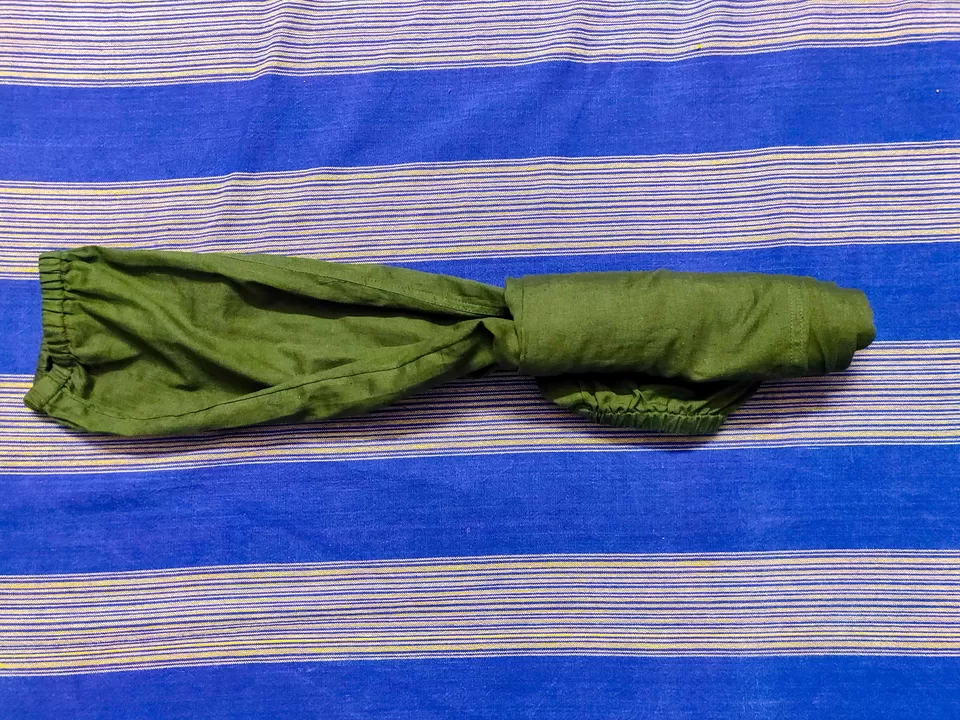 And then, slide the folded portion inside the pant leg to make it small and compact.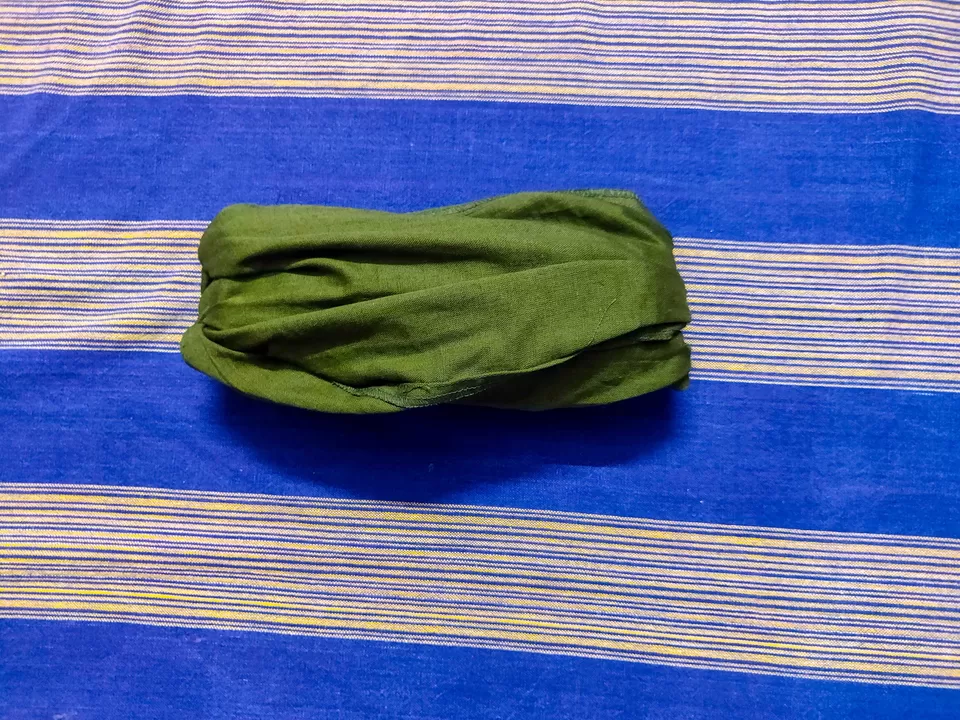 Rolling your Shirt/Tee/Dress
First, smooth out your shirt on the bed completely.
Next, fold the shirt into 3/4 proportion and place it such that the smaller portion is facing upwards.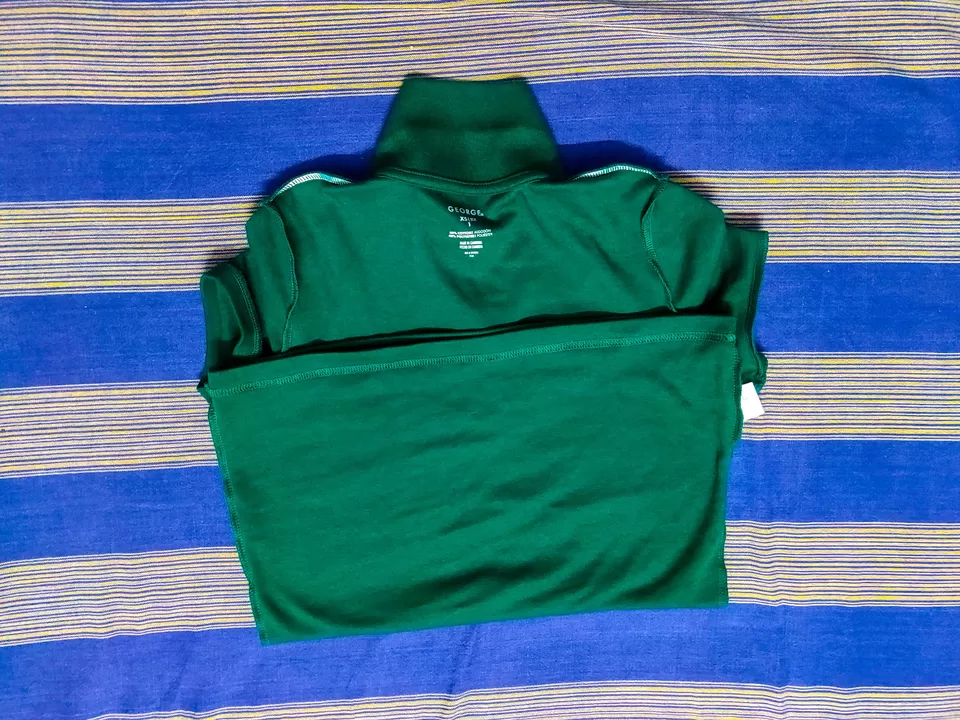 Then, fold the shirt inwards from both the sides.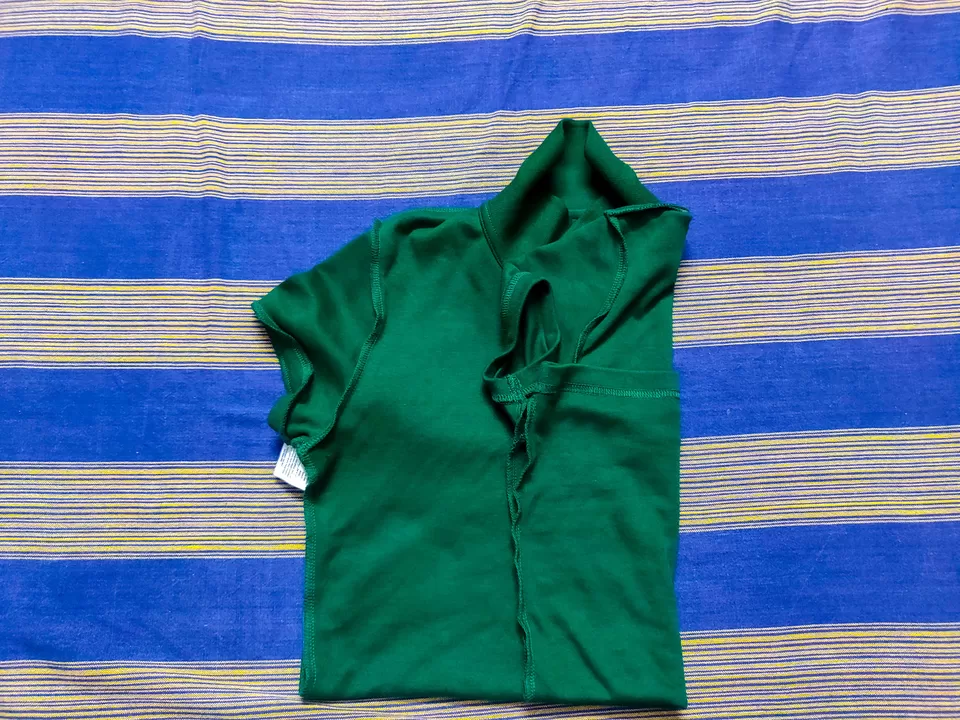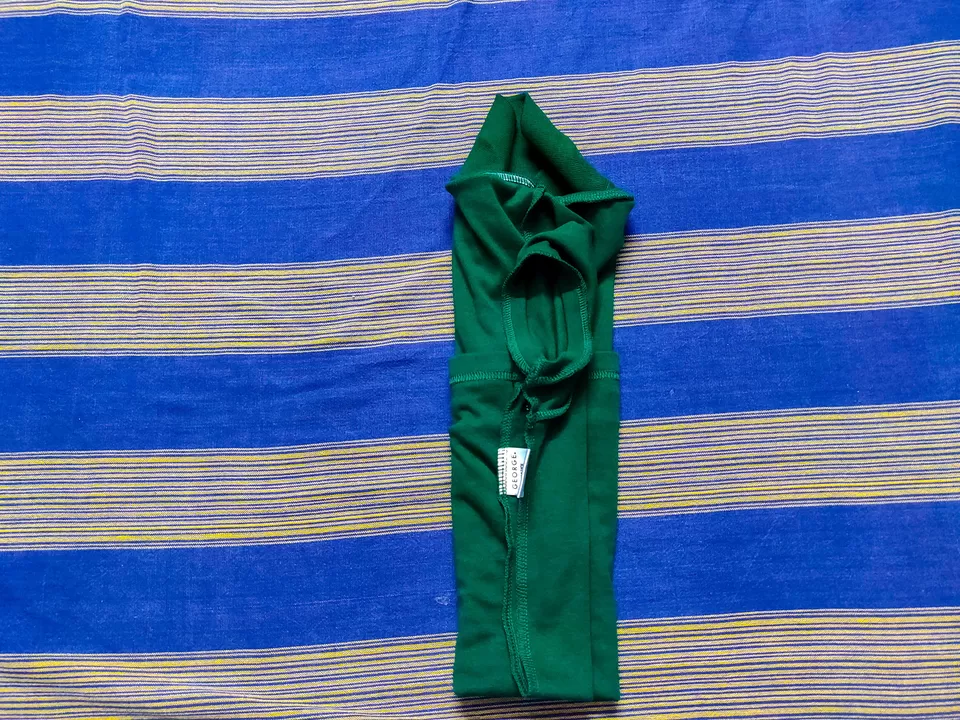 Again, start rolling from the top till you reach the bottom part.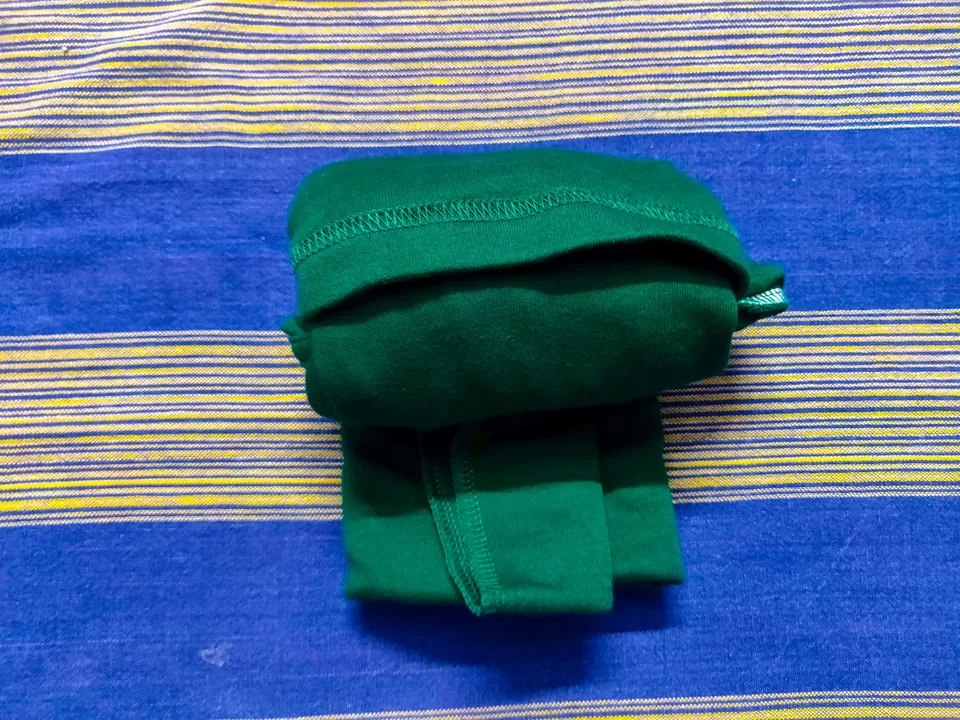 Now, wrap the shirt inside this small pocket which you can see in the above picture.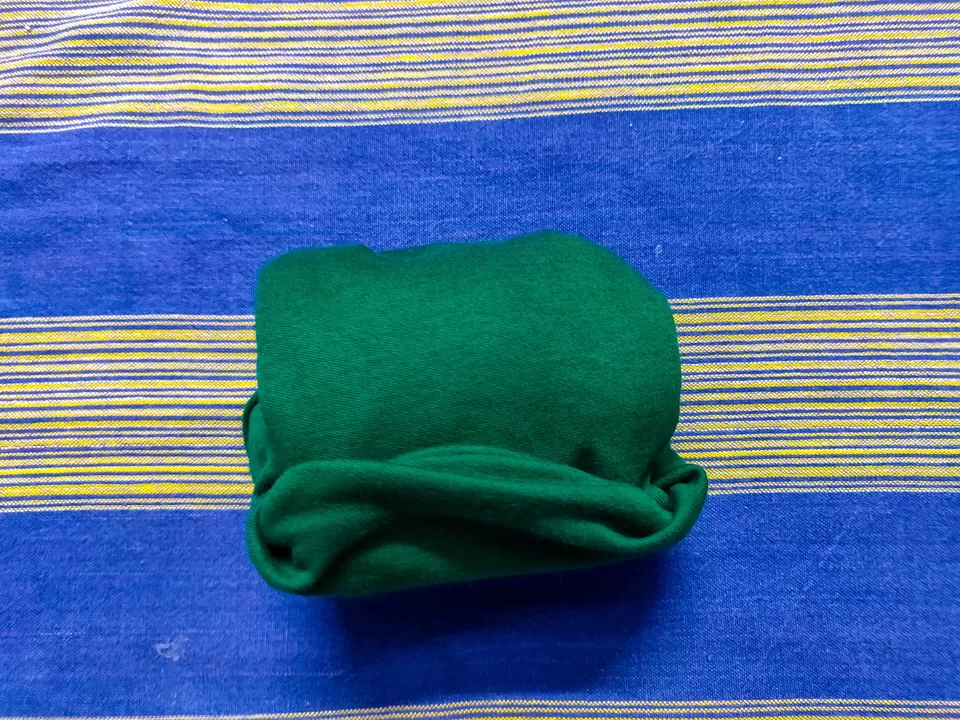 Voila, your clothes are now properly rolled to fit into your rucksack!
These were (just a few of the many tips) that came together to make my trip a success and I hope that they helped you too!
Get travel inspiration from us daily! Save our number and send a Whatsapp message on 9599147110 to begin!
Think we missed out on something? Tell us about it in the comments below. Or write about it here on Tripoto and earn Tripoto Credits!