Friday Night. ISBT Kashmere Road. Rs. 1000 in my wallet.
Bus ticket, Rs. 313. Maggi masala at the midnight toilet stop, Rs. 10.
This is how much it costs to wake up to the tease of the Himalayan silhouette behind the curve of the inclining mountain road.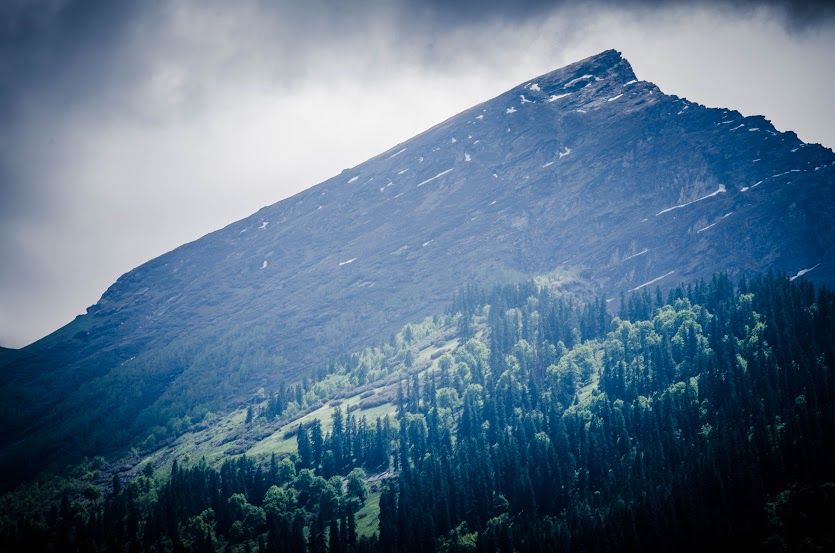 How far can you stretch Rs. 1000 in India?
As someone who prefers travelling on the cheap, what I seek from my trips may differ from other people. In the country that practically invented budget travel, it doesn't take long to start appreciating that your budget doesn't necessarily dictate the quality of your experience.
Why travel so cheap?
Often, the thrill of a bargain isn't in the thrift, but in the experience itself.
Like stumbling upon a cheap guesthouse with broken windows and stellar views.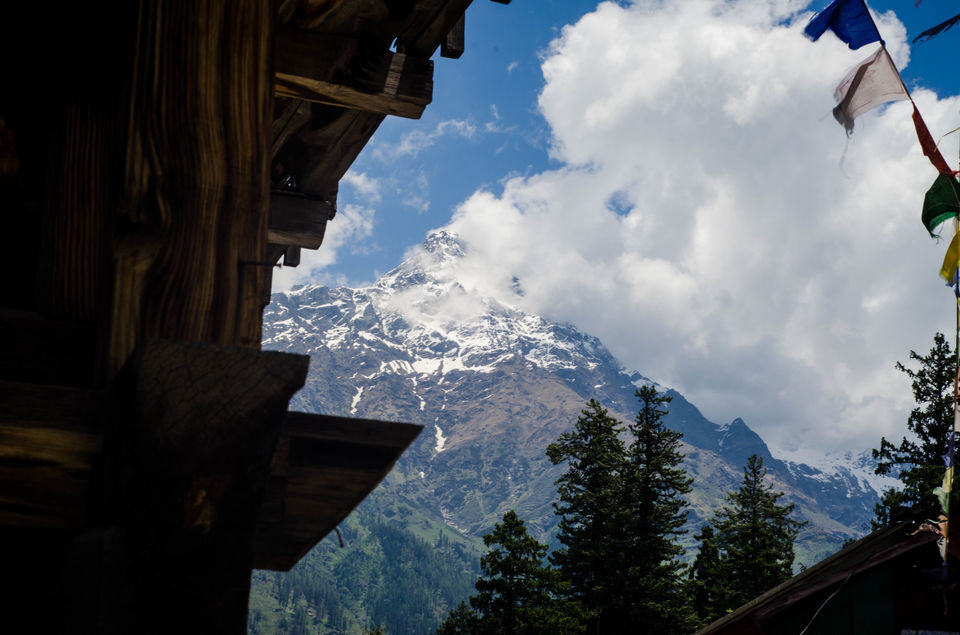 Or in discovering that bad English = great food!
Experiences have nothing to do with how much you paid for them. Some of the best food is served in tiny cafes with no names and I believe that you can't really put a price tag on hospitality.
Some of India's most commercialised destinations were built on the backs of budget guesthouses and eateries catering to backpackers and budget travellers. Travelling cheap is more authentic and more enjoyable. Try it!
So, what does a Rs. 500 day look like?
It was early morning when the bus dropped me off at Pathankot. The next bus to Dharamshala wouldn't leave for another hour. I jumped on to a shared taxi that was on its way to Palampur. The empty window seat next to the driver was too tempting to give up.
"Are you really travelling alone?" I turned around to answer the question. There were three other women in the taxi, on their way to Palampur. We chatted about Himachal and Kangra Valley till it was time for me to get off near Gaggal. I was tempted to head all the way to Palampur, but decided against it. I paid Rs. 40 for the ride.
It was around 9 AM when I reached Mcleodganj. The cost of two buses to get here was Rs. 95. I walked up to my favourite cafe with the Rs. 50 tofu thukpa that I'd been craving for weeks.
I walked up to Dharamkot (2 kms) and by the time I found a guesthouse within my budget, the sun was high up. Rs. 150 for a single room, shared toilet and bathroom. I took a quick shower and headed out to do what I came to do. To take a long walk in the wilderness of the mountains.
Lunch was simple. Two parathas (Rs. 40) from the corner cafe in Dharamkot that I had packed in my backpack before I set out. I stopped at the point where the path got too narrow for a picnic stop. It was 3 PM by the time I was where the path ends. It leads to a beautiful secret waterfall in the middle of nowhere.
Sunset at a cafe in Dharamkot, with a Rs. 10 ginger tea. Dinner at 7 PM, minestrone soup with steam rice, Rs. 60. Dinner was followed by an impromptu, live jam-session in the cafe. Absolutely free.
My day in the paradise mountain village cost me Rs. 445, including food and accommodation.
Travelling on a tight budget highlights the joys of the simpler things in life. Beautiful walks, great conversations and watching the world go by, which is what backpackers like me travel for.
So again, what does a Rs. 500 day look like? It looks something like this..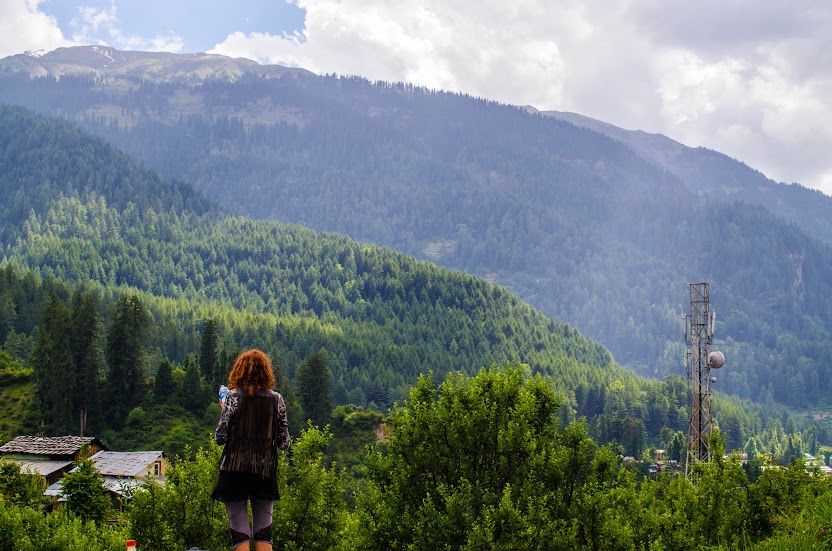 Some things to keep in mind while travelling on a tight budget :-

Trains and buses
Sleeper and second seaters and government-run buses (non AC, hard seats) will rarely cost you more than Rs. 500. There's no air-conditioning and the seats can often be uncomfortable, but this is how most of the country travels.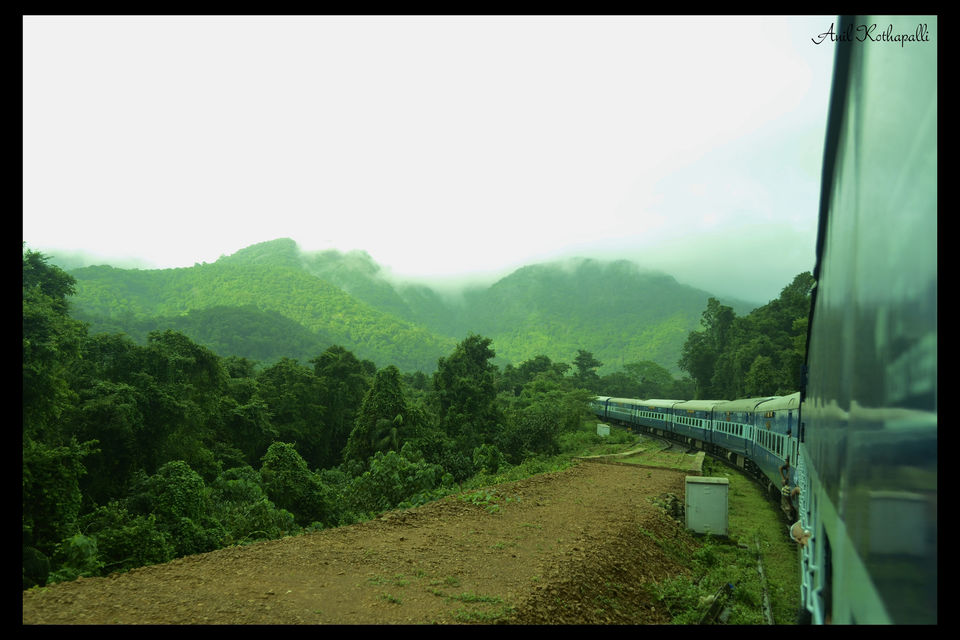 Where trains are not available or buses are intermittent, there is often local infrastructure that supports the commuting population. Shared taxis and vans are prevalent throughout the country, connecting thousands of towns and villages to transportation hubs. Avoid taking private taxis, unless absolutely necessary.
Overnighters
Your two big-ticket items will be accommodation and transportation. Plan ahead to make sure you are not paying for both on the same day.
For example, on a weekend trip out of the city, take an overnight bus on Friday night. Check into your room on Saturday and check-out on Sunday. Leave your luggage at the reception and explore the day as usual till it's time for your overnight bus back to the city. This way you will only spend on one night's accommodation during the trip.
Refrain from indulgences
Hunt for the cheapest meal deals – usually traditional eateries or street food. Skip that paragliding tour and go on a hike instead. Ditch the Rs. 150 cup of coffee for the Rs. 5 chai. The list goes on.
Travel slow
The cost of buses, trains and other transportation can quickly add up. You can experience much more, for much less, if you follow the mantra of travelling slow.
Linger; don't rush to check places off your list. If you find a nice guesthouse, you can often negotiate a lower price if you are staying longer.
If you are planning to backpack long term, budget out at least five days in one place. You will get to know the place properly to discover cheap, offbeat destinations nearby. Your money will last longer and your experience will be more fulfilling.
Eat wisely
Try to not spend over Rs. 50 on a meal and try to make sure that every meal is filling and nutritious. Many travellers even carry their own cooking equipment and supplies.
Where the cheap guesthouses are
A little research will ensure that you don't get dropped off at the posh corner of town, where hotels are far out of the reach of your budget. If you do find yourself in a place where prices are steep, simply ask a local about where the cheap guesthouses are.
Don't spend more than Rs. 300 on accommodation. Ask around for the cheapest deal. If you are up for it, pitch a tent if the weather, environmental conditions and laws permit.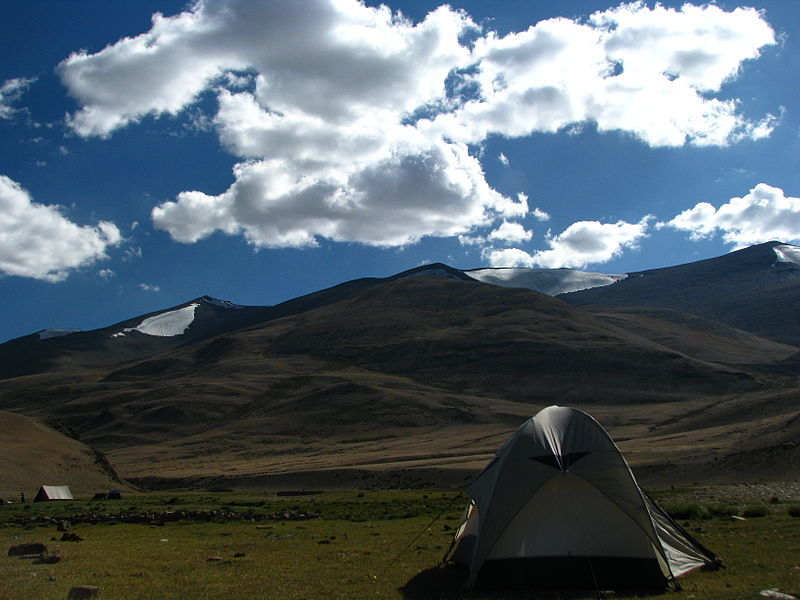 As travellers, we strive to live as the locals do, while completely understanding the absurdity of it all. We travel not to escape reality, but to dive right into it. In a world divided between privilege and struggle, we travel to belong. From cities infested with mobile phones and WiFi, we escape to feel connected. We have a deep relationship with places, and a deeper one with the roads that get us there.
And trust me, travel is every bit an indulgence. Perhaps the most indulgent of them all. But it just doesn't cost that much.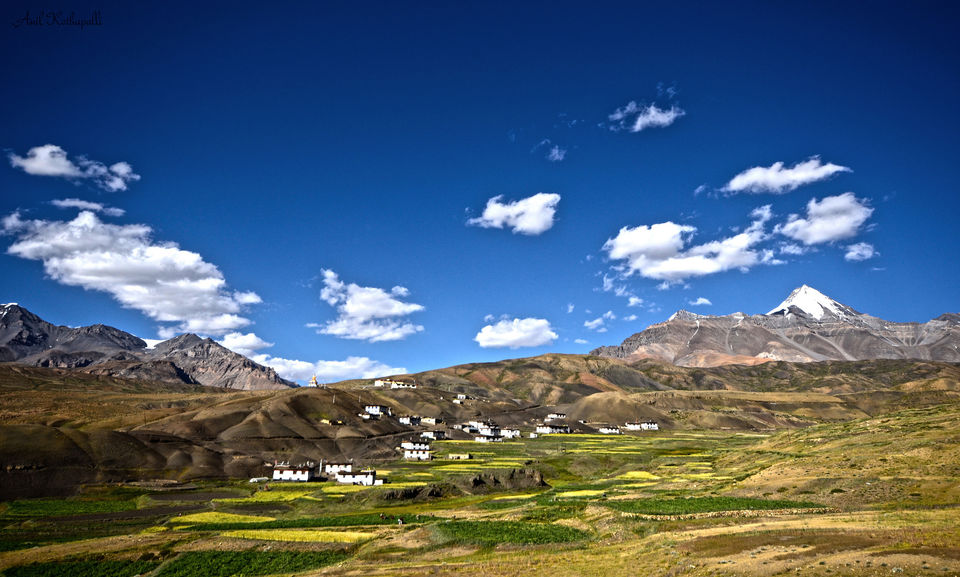 What are your thoughts on traveling ultra cheap? Share your opinions and travel advice with the Tripoto community.