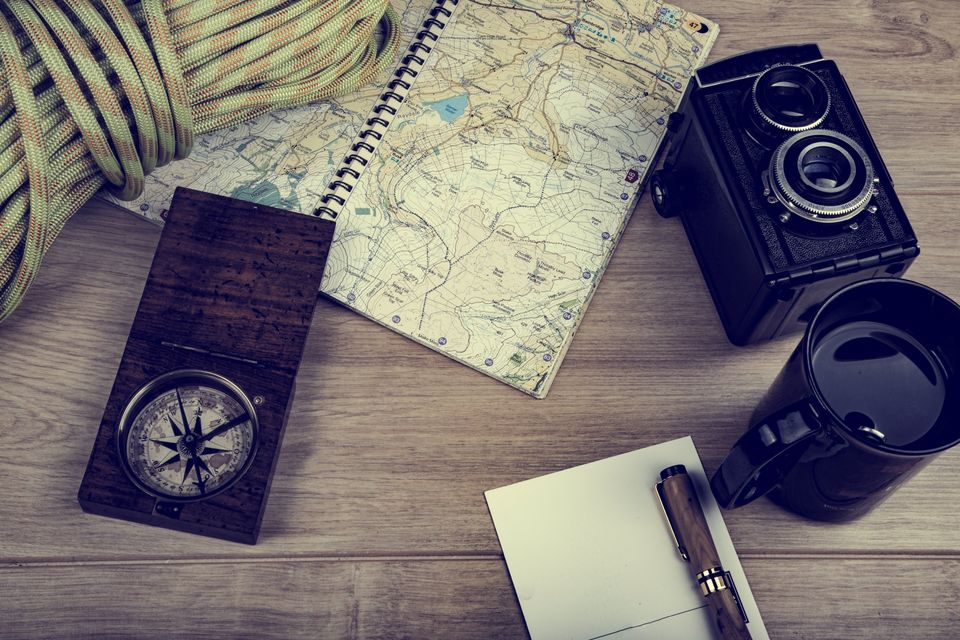 Here at Tripoto, travel is quite literally our bread and butter. It's our passion and what we essentially live for (apart from food, water, and air of course). But if you, like us, are travel enthusiasts, you know how expensive it can be! And since we also have rent to make and bills to pay, we can't (no matter how much we want to) spend all our money on travelling.
So with years of experience and some research, we've developed our own little quirks that help us save big bucks while we're on the road. Here's sharing the coveted inside information with you guys – budget travel hacks our editors swear by:
1. The ticket trick
"When flying via budget airlines in Europe, I buy the handbag-only flight ticket and then purchase extra luggage separately. It is cheaper and more convenient." – Aakanksha Magan

2. Secret bookings
"Make bookings using private browsing. Since all travel websites track user data, they end up showing inflated prices upon multiple visits. To avoid that, I always use incognito mode while booking and more often than not, I end up getting the best deals." – Siddharth Sujan
3. Eating cheap
"The easiest thing to save money on is food! Skip the 'top rated' places for small joints or dhabas where locals eat. A meal will barely cost you more than Rs 50 and fill you with the authentic taste of the place." – Sreshti Verma
4. Breakfast buffets
"Eat as much of the complimentary breakfast you can at your hotel and as late as possible so you're not hungry for lunch. Then eat a light dinner. Trust me, it helps you save." – Pallavi Paul
5. Couch-surf and cook
"If you can crack couch-surfing, you can crack budget travel! Also, cook your own food whenever possible. Especially in a foreign country, where it is fun to experiment with local ingredients and produce. Eating out everyday adds up." – Trisha Singh
6. Tuesday blues
"I've found Tuesdays and Wednesdays are the cheapest days to book domestic flights. While booking my flight tickets, I make sure I clear my cache, cookies, history and browse in incognito mode." – Ishvani Hans
7. VPN is the way to go
"While booking flights and hotels from OTA's, avoid app and website. Go Incognito or use VPN! The VPN will make it look like you are booking from another place. Cookies help increase the price point for your hotel bookings and flights, so it's better to keep them in the dark." – Akhil Verma
8. Don't take the taxi
"I am not keen on spending too much on accommodation, as the more expensive ones actually curtail down the experience of the space, with limited people to interact to. I rather opt for camps/ hostels that would help me interact with more people and be lighter on the pocket as well. Additionally, I like to walk around, and don't mind taking a little effort to find that stay well within the budget. After all, looking for accommodation is a part of the travel experience for me." – Kanj Saurav
9. Travel when others don't
"Always, always travel during the off season. Reason? Because you'll get the best deals such as slashed rates, personalised service from the hotel/resort staff, amazing weather and no crowd."
–
Gunjan Upreti
10. Ban the bottle
"Carry water bottles instead of buying and get them filled at your hotel or restaurant to ensure clean water! Buying water bottles can add up to thousands of rupees in travel every year! Not to mention the load they're putting on the environment." – Adete
Have you developed budget saving hacks of your own? Share them with our community of over two million people on Tripoto and help fellow travellers!