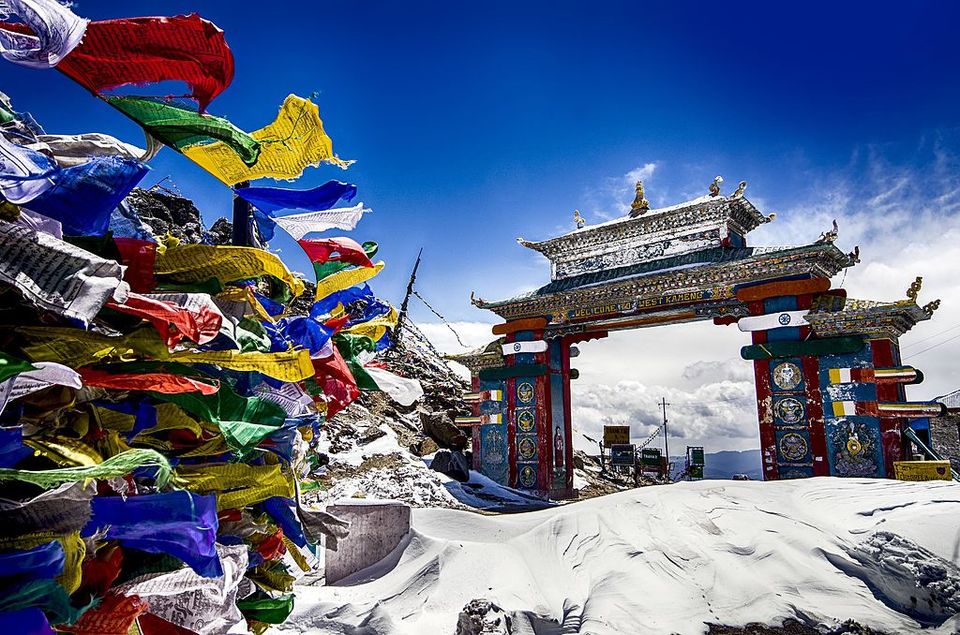 Tawang is such a destination in Arunachal Pradesh that is fascinating to anyone who visits the place. The hilly destination is surrounded by glacial lakes and boasts of unending beauty. And to celebrate the beauty and uniqueness of Tawang, the Tawang Festival is held every year in the month of October by the Arunachal Pradesh Tourism Department. Tawang Festival is so designed to promote tourism and culture of Tawang as well as Arunachal Pradesh. The festival was started in 2012 and since then it has become a colourful cultural extravaganza with dignitaries participating from around the world.
The festival displays the rich traditions of the monastic tribes with Buddhist religious functions, masked and traditional dances, showcasing of handicrafts and handlooms and of course, food. The festival begins with a religious tradition called Sebang. It is a religious rally of the monks from Tawang Monastery to the festival site. This tradition is followed every year to declare the festival officially open. This is followed by welcoming the dignitaries. Last year, Bollywood biggies such as John Abraham (who also happens to be the brand ambassador of Arunachal Pradesh), Arjun Rampal and Anuksha Manchanda (who have been a part of the previous editions), to politicians such as Richard Varma (former US ambassador to India) and Sarbananda Sonwal (CM of Assam) had graced the event.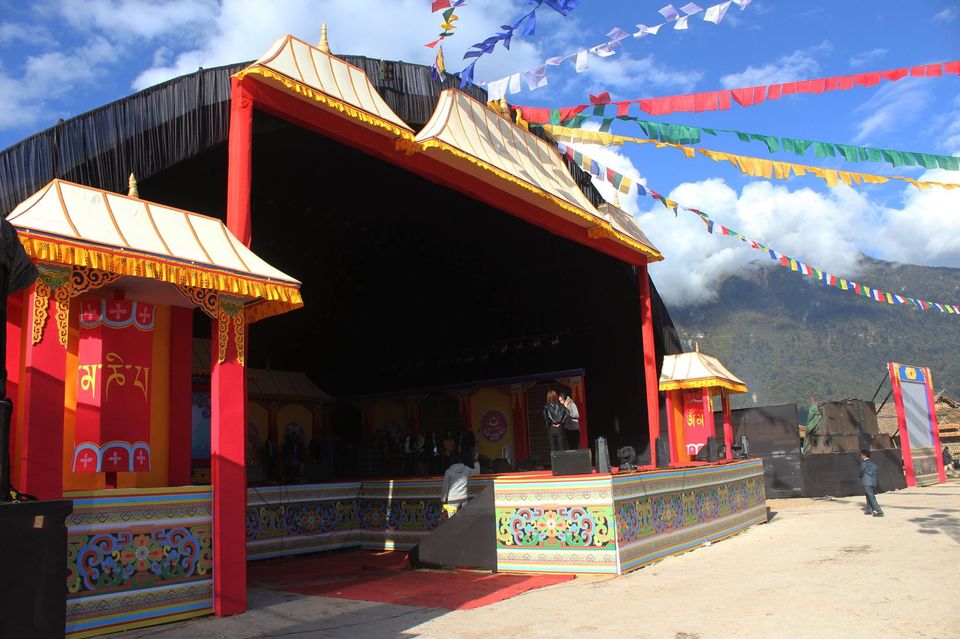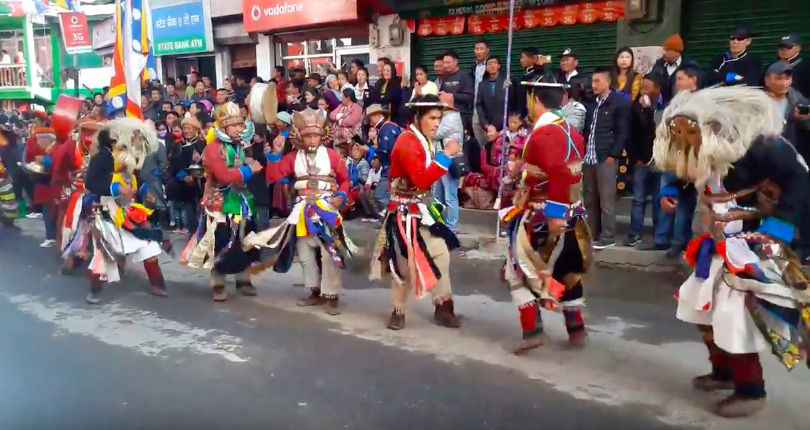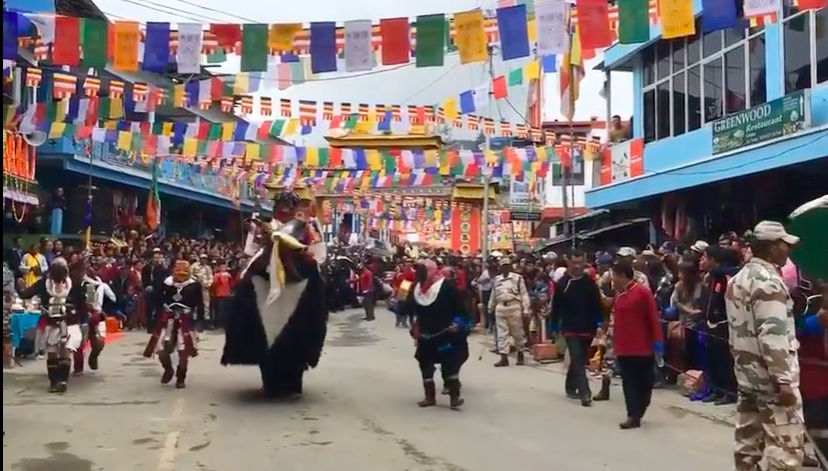 The streets are decorated and everyone is in a carnival mood. There are street performances with tribal participation, Buddhist religious functions as well as monastic dances. There are indigenous games and sports held to showcase the talent of the local youth. Exhibitions of handloom and handicrafts are held during the festival. Apart from all these, films and documentaries are shown and photography and painting exhibitions are also held. In the evening, cultural and music and dance shows are also held. The stage lights up with performances from artists from different Arunachali tribes. In 2017, Tawang Festival was awarded the title of "Best Cultural Festival" and the "Best Tourist Destination". Another special event is the yak dance.
Food is a special part of any festival. Traditional food, delicacies and local liquors of the tribes of Arunachal Pradesh like Adi, Nyishi, Apatani and Monpa are found at the festival. Although not famous like Ziro Music Festival or Hornbill festival, Tawang Festival is gradually gaining prominence.
How to reach Tawang
Tawang is located at an altitude of 3048 metres. The nearest domestic airport is at Tezpur while Guwahati is the nearest international airport. Tawang is located at a distance of 500 km from Guwahati and it takes approximately 13 hours from Guwahati to reach Tawang. You have to reach Tezpur from Guwahati, almost 4 hours away. From Tezpur, you will get sumos round the clock.
For visiting Arunachal Pradesh, you will need Inner Line Permit (ILP). You can obtain ILP online.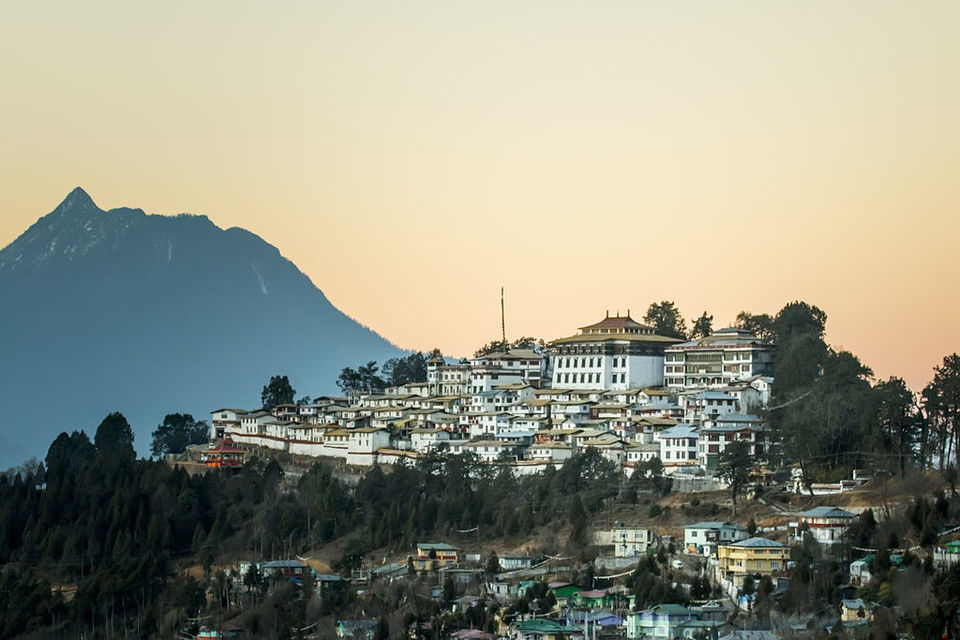 Places to visit in Tawang
Tawang is a beautiful town with lots of attraction. The Tawang Monastery is one of the oldest and largest monasteries of India. Apart from that visit the Madhuri Lake, Bumla Pass, Sela Pass, Tawang War Memorial, and the spectacular Nuranang Falls.
Places to Stay:
Tawang has many hotels and homestays of various budgets. But it is better to book your accommodation beforehand during the Tawang Festival.
Tawang Festival Dates:
This year Tawang Festival is held between 29th to 31st October, 2019
Frequent Searches Leading To This Page:-
Tawang holiday packages in arunachal pradesh, tawang tour 4 days, Landscaped Heaven Tawang Tour Package, Tawang tour packages from Mumbai, tawang monastery trip