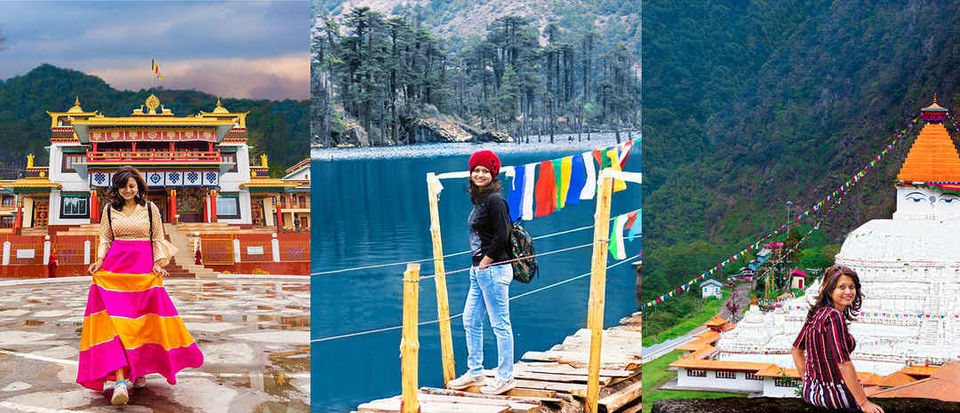 Two roads diverged in a wood; And I took the one less traveled by... And that has made all the difference-Robert Frost
I wanted to try something unique and adventurous. I wanted to drive through the road that is less traveled and nature that is unexplored. The excitement of the unknown entity that awaits beyond the bend aptly describes the road to Tawang in Arunachal Pradesh. Arunachal Pradesh has 82% forest cover, gets 3000mm of rainfall per year, 26 major tribes, with just 13 persons per sq/km making it the thinnest population density in the country. The natural beauty of Arunachal Pradesh is truly unparalleled. A 9 days road trip will give us the thrill of adventure along with a mix of cultures, local arts, and rich heritage history.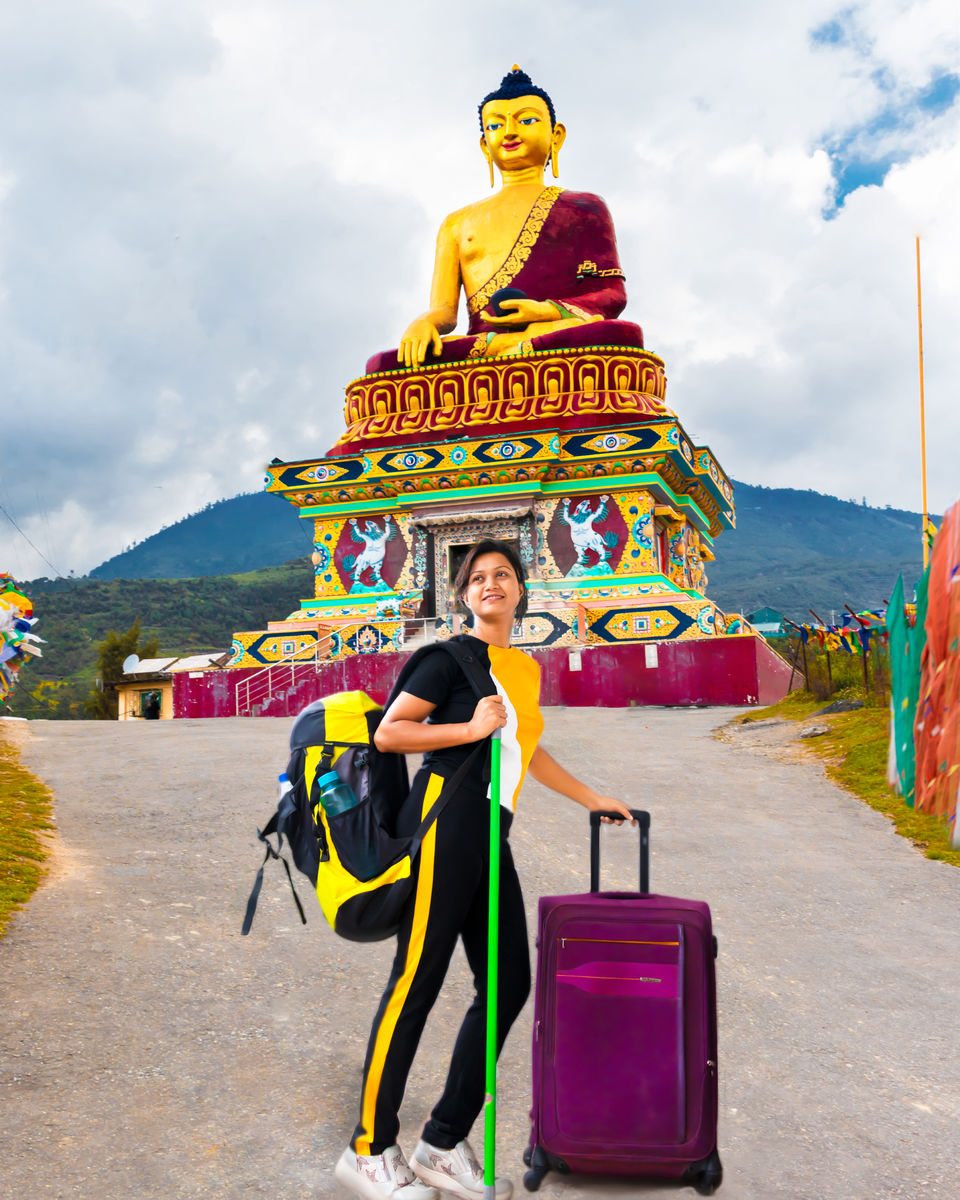 Things to know before opting for Tawang road trip
Guwahati, the starting point:Guwahati, Assam should be your starting point. If you are staying far from Guwahati, take a round trip flight to Guwahati. Air tickets to Guwahati are mostly cheap. Also, there are good number of trains to Guwahati from most of the places in India.
A. Inner line Permit(ILP):
The Inner Line Permit (ILP) has to be obtained by everyone (Indians and Foreigners) who enter Arunachal Pradesh. ILP is not required to enter or land at Guwahati, being in Assam. At Assam and Arunachal border, you need to present the ILP at check-post to cross the border and enter into Arunachal territory. The good news is ILP can be obtained online from arunachalilp.com. I too applied for my ILP from this site and got the soft copy exactly the next working day, took a printout and explored Arunachal without any problem. They charged Rs.100 as a service charge(paid online). Please note: When you fill-up the form, enter your current residential address as a "local reference details" .
B. Special permit for Bumla Pass(India-China border) and Sangestar Tso(Madhuri) lake:
Bumla pass and Sangestar lake are located 75 km from Tawang, at an altitude of 17,000ft. As these two places are at stone throw distance from China and weather conditions here can be challenging, the Indian army has made it mandatory to avail a pass before traveling to these two places. This helps them to keep track of civilians who are traveling to these dangerously most beautiful place in northeast India. In the case of a calamity, the Army can help people. As soon as you reach Tawang, contact your hotel and submit your documents(ILP and Adhaar Card) immediately so that they can apply for these passes on your behalf and the next morning it is ready.
C. Modes of Travel to Reach Tawang:
There are many ways to reach Tawang from Guwahati:
1. Helicopter: The helicopter services between Guwahati-Tawang are available only on Saturday, depending on weather conditions. Very few tourists use this option, as it is better to travel well than to arrive- Buddha. The long and unwinding 1,500km road journey offers so many landscapes to beholders which can be enjoyed through your car window.
2. Shared Cab: You can also take a shared jeep/Sumo from Guwahati (starts at 04:30 am). These shared vehicles cover the whole distance from Guwahati to Tawang in a single day. You get cabs from organized tourist agents/ operators at Guwahati, charge approx Rs.1500. Unless you are used to traveling on high ranges, I wouldn't recommend this as it takes a toll on your body.
3. Bike: To explore this beautiful land, passionate bikers take 10 days Guwahati to Tawang Bike trip. This north-eastern state is still virgin territory, beautiful and ravishing in natural beauty. Riding on the mountains and taking in the majestic spectacle as you ride is one of those experiences you will want to do again and again. Personally, I feel, this circuit is far beautiful than Leh-Ladakh which has become a famous tourist hub these days.
4. Drive your own or rental car: The roads of the high mountains are not very generous. There are headpin-bend turns now and then, potholes, friction-less road due to landslides, zero visibility due to clouds and lot of past accidents stories will make even expert drivers think 100 times to get on the driver seat. Few people are passionate to drive themselves on treacherous, barren, boulder laden road to creep up the hills and I am of that variety. I booked a zoom car(Baleno- very low ground clearances) from Guwahati for 9 days, cost me approx Rs. 14,000 including fuel. The suspension took a pat during the transit up and down the winding roads, (or what is left of them). I would not recommend low ground clearances car as my car got a lot of damages underneath, luckily I didn't pay any penalties to my car rental.
D. Best time to visit Tawang:
The best season to visit Tawang is the summer season and the onset of the monsoon season. The temperature remains comfortable and is apt for sightseeing. The best months to visit are March, April, May, June, September, and October.
Summer(March, April, May, and mid-June ) The months of April, May, and June mark the presence of the summer season in Tawang, avoid March as it is slightly crowded due to kids summer vacation. I went there on the last week of May(19-29), the day was pleasant(14-16 deg) while the night was still a little cold(5-8 deg).
Mid June-Mid September If possible, try to avoid visiting Tawang in monsoon as the risk of landslides and the bad condition of roads during the season often upsets the mobility in the region.
September and October I feel this is the best time to visit Tawang as weather is pleasant and this is the time when lakes look crystal clear blue and due to the clear sky you can enjoy the breathtaking views of the mighty Himalayan peaks visible from Tawang and can also make visits to the nearby tourist attractions.
November-March The winter season in Tawang is known to be harshly cold. The month of November marks the onset of the season in Tawang and the place remains quite cold till the mid of March. Usually, it snows here during December and January months, cutting it off from the nearby station for days. I would not recommend these months.
E. Route options:
Tradition circuit: Guwahati-Tezpur- Bhalukpong( Transit)- Tenga- Dirang( Transit)-Tawang( Transit)-Bumla-Tawang-Zemithang-Tawang-Bomdila( Transit)-Rupa-Kalaktang-Orang-Guwahati( Transit). This is the circuit I completed. However, the road from Bhalukpong till Dirang is broken at patches, badly affected by landslides and you will never get the speed above 50kph. However, Bhalukpong to Dirang has breathtaking landscapes and I didn't want to skip this although BRO workers warned me several times against self-driving in this route. Sometimes due to landslides and rain, the car slid perpendicular to the road. Remember the 'Man from Snowy River'? "If it were easy to get there, it wouldn't be challenging" right?
Alternative Route(Easy drive): Guwahati-Tezpur( Transit)- Kalaktang-Orang- Dirang( Transit)-Tawang( Transit)-Bumla-Tawang-Zemithang-Tawang-Bomdila( Transit)-Rupa-Kalaktang-Orang-Guwahati( Transit). If you like easy and fast drive, avoid Bhalukpong and take Kalaktang road. This route is also called Trans Himalayan Highway. I took this route while returning and you can reach Tawang in 2 days via this route covering Guwahati to Dirang in a day. Shared cab that I mentioned above starts at 4.30am and follow this route to reach Tawang by late evening.
Itinerary
Route: Guwahati- Bhalukpong NH 15
Distance: 215 km
Time: 5 h 30 min
Lunch: Tezpur
Overnight: Bhalukpong
Begin your drive from Guwahati early in the morning to avoid the heavy truck traffic on its fringes. It is very important to book an early morning flight from your home town to Guwahati so that you can start this most adventurous road trip of your life right from the morning, without wasting time in Guwahati. Enroute is Orang National Park, located on the northern bank of the Brahmaputra. Covering a small area of 79 sq km, the national park is home to a huge population of the great Indian one-horned rhinoceros.
Anyone heading for a trip to Tawang plans to stop by here at Bhalukpong for few hours in the evening and night. It is known for its breath-taking scenic beauty and serene and tranquil ambiance which casts a spell on its every visitor.
Places to visit in Bhalukpong: Gurgling Kameng river which is just 2 mins walking distance from town is the place where you should enjoy your evening of day 1 or early morning of day 2. Lumum waterfall located 5km from town en-route Dirang can be visited on day 2 while heading for Dirang.
Budget stay option at Bhalukpong:
Prashanti lodge run by Arunachal tourism charges Rs.700 for a cottage. It is located right on the bank of the Kameng river. However, there is no option to book it online and you have to book on spot but being a budget option, it is generally sold out.
Hotel eagle nest residency: Another budget option(less than Rs. 1000), clean rooms, parking available and this is where I stayed.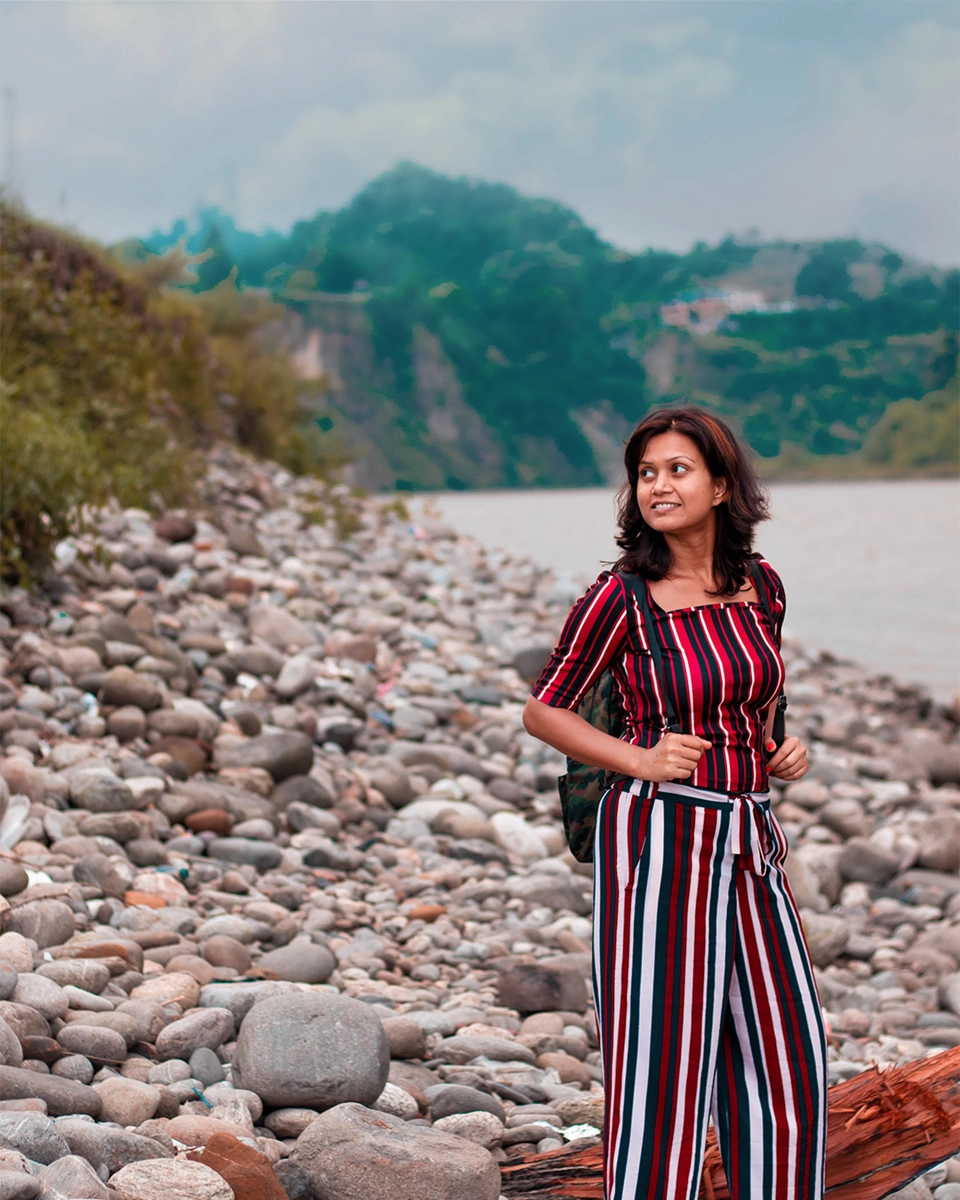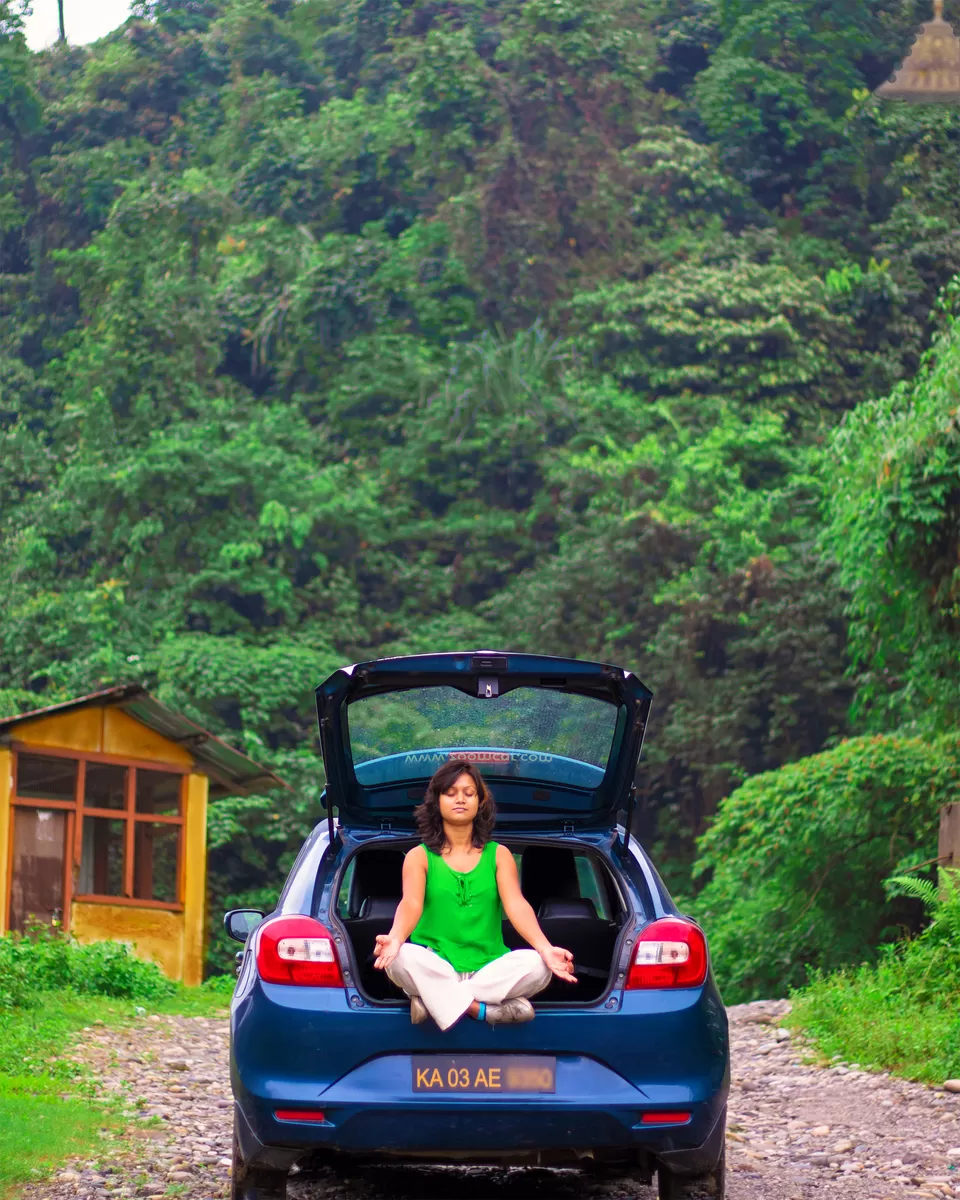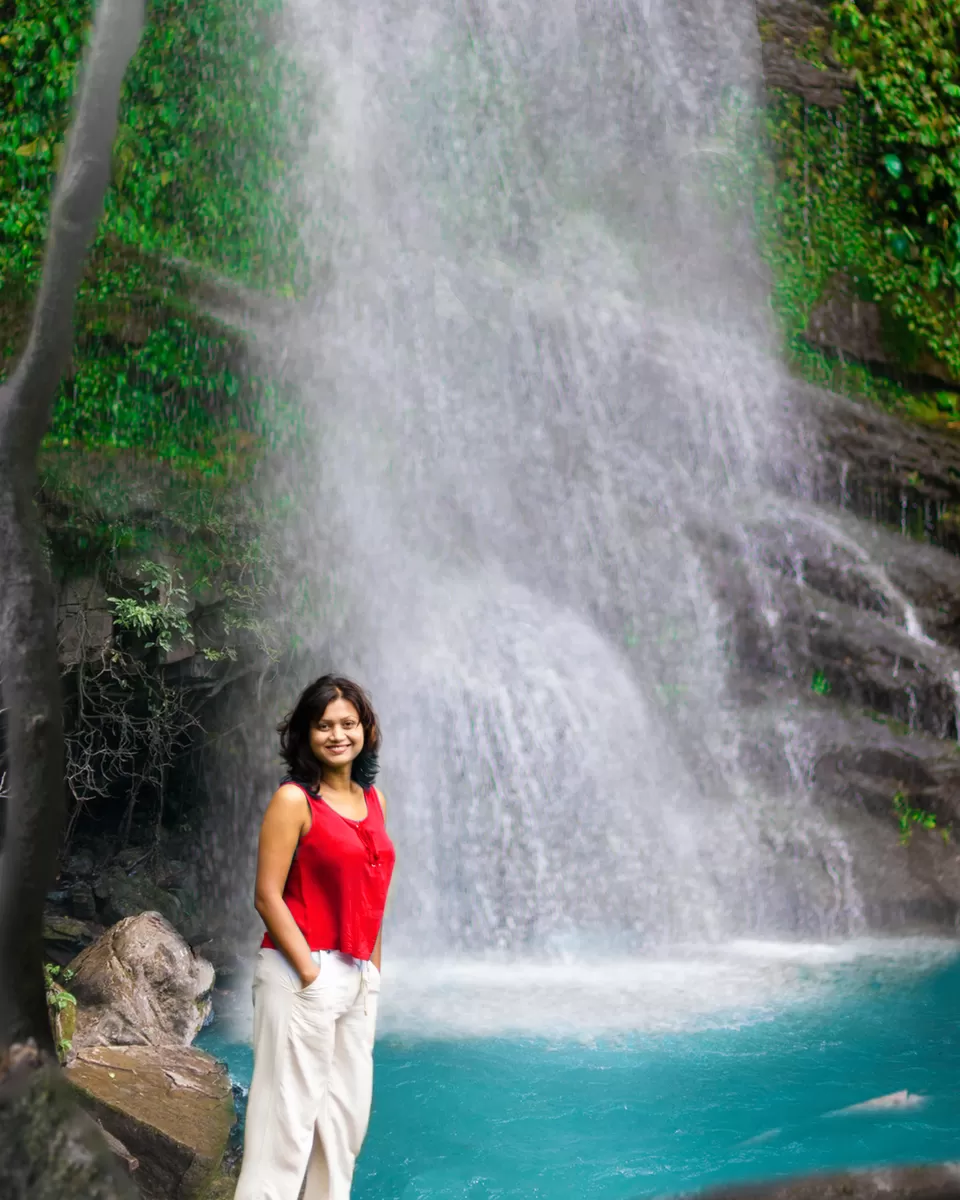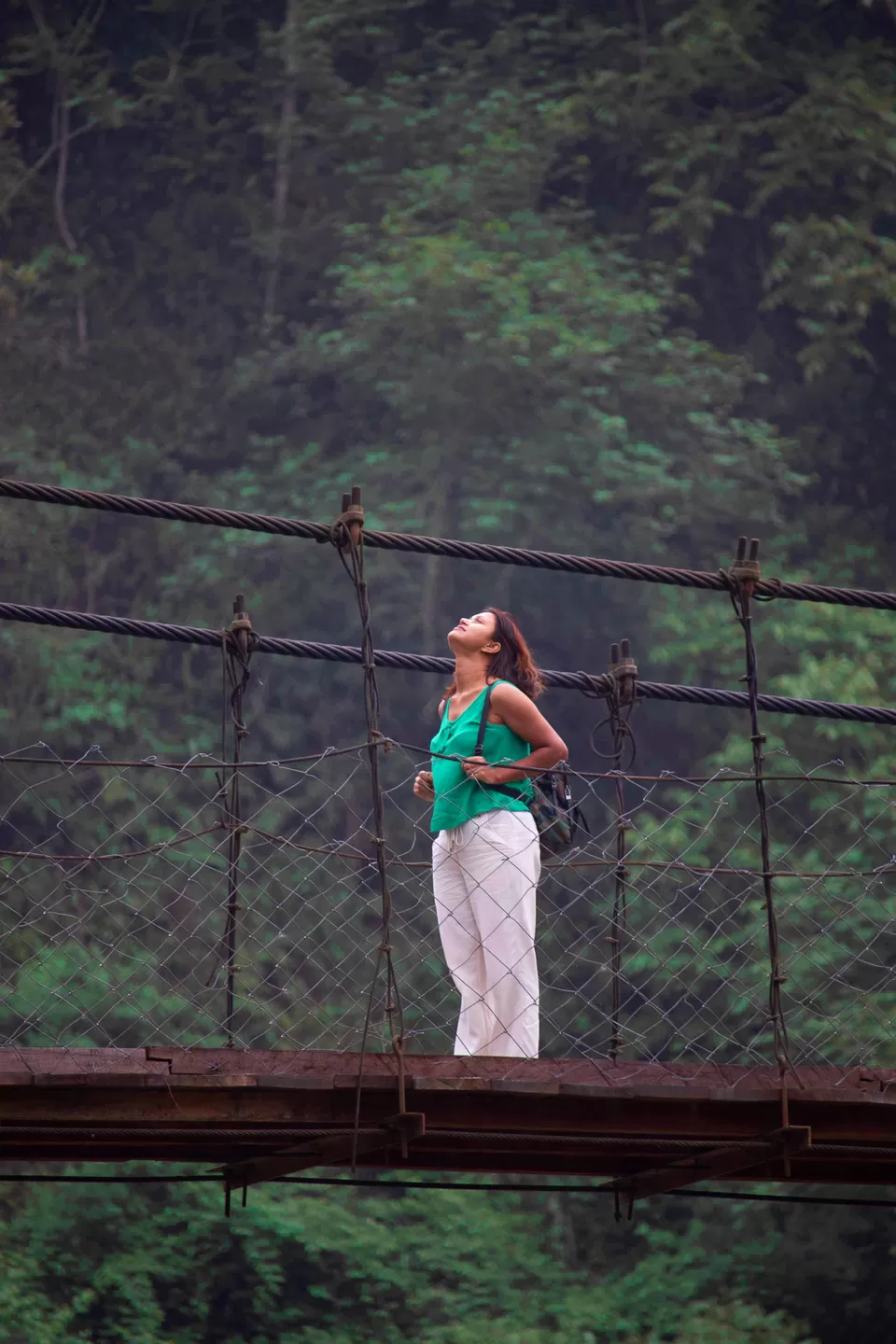 Route: Bhalukpong-Dirang
Distance: 140 km
Time: 5 h 30 min
Lunch: Heavy breakfast at Bhalukpong
Overnight: Dirang
Today, I leave early after heavy breakfast. Dirang is about 150 kms from Bhalukpong, and on these mountainous roads, it takes about 6 hours to reach. The road from Guwahati to Bhalukpong is a scenic stretch with many waterfalls and streams on the way. You will see mesmerizing landscape after every miles and you will park your car too often to take photographs. However, this is also the stretch where the road conditions are bad during the rainy season, there are massive landslides and visibility is poor due to mountain clouds glued to the car front mirror throughout the trip. Locals and BRO workers on the road will give you an honest advice not to go ahead and risk your life along with the vehicle. To be an honest, its not that dangerous as they sound. If you have medium level driving skill, you will manage. If you need a confidence booster, the fact is that I was able to drive Maruti Suzuki Baleno without any problem. If you need further a confidence boost, it may be noted that all locals have Maruti 800s and Altos. Additional confidence booster, I saw a man and his wife driving activa on this road.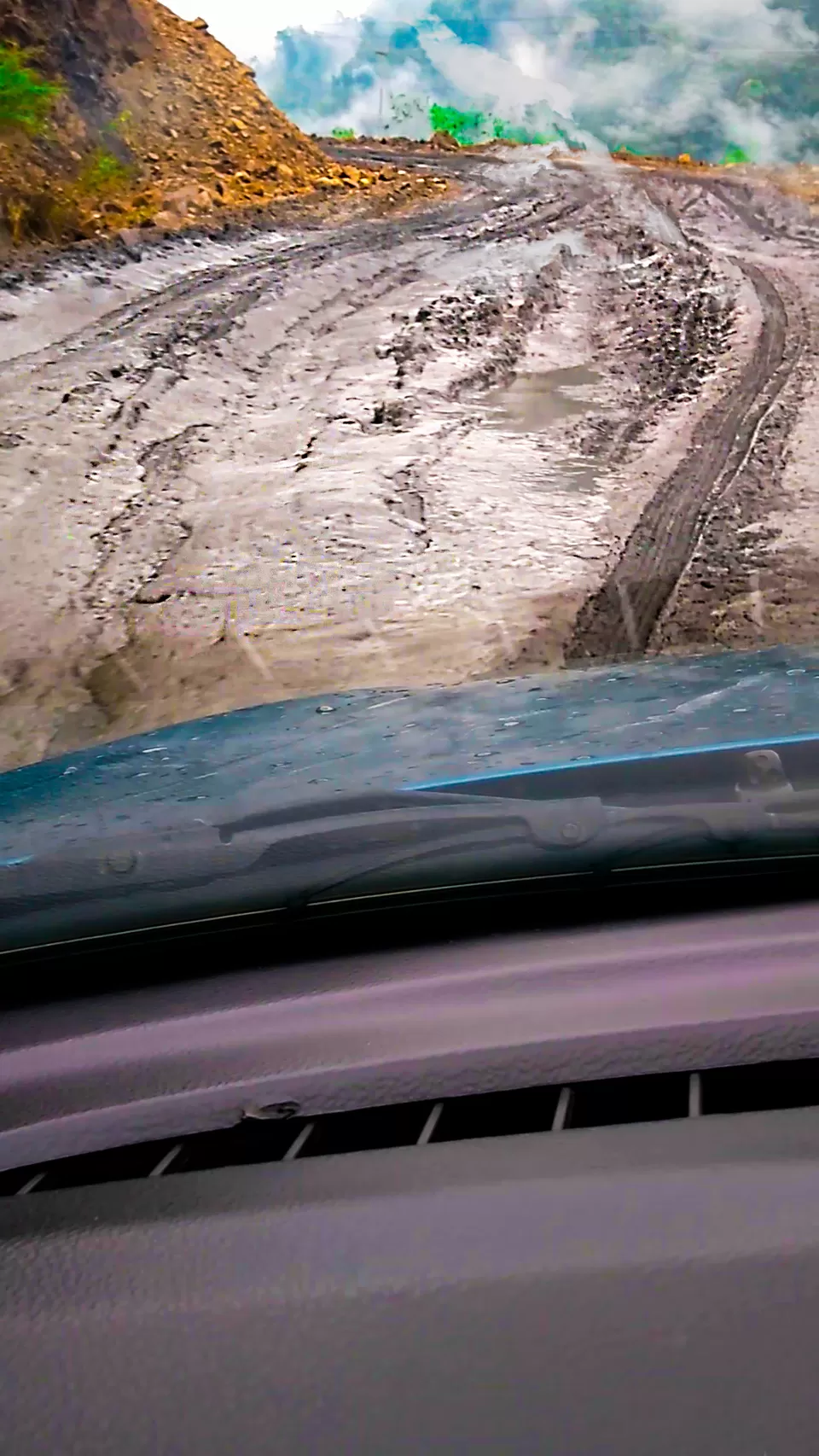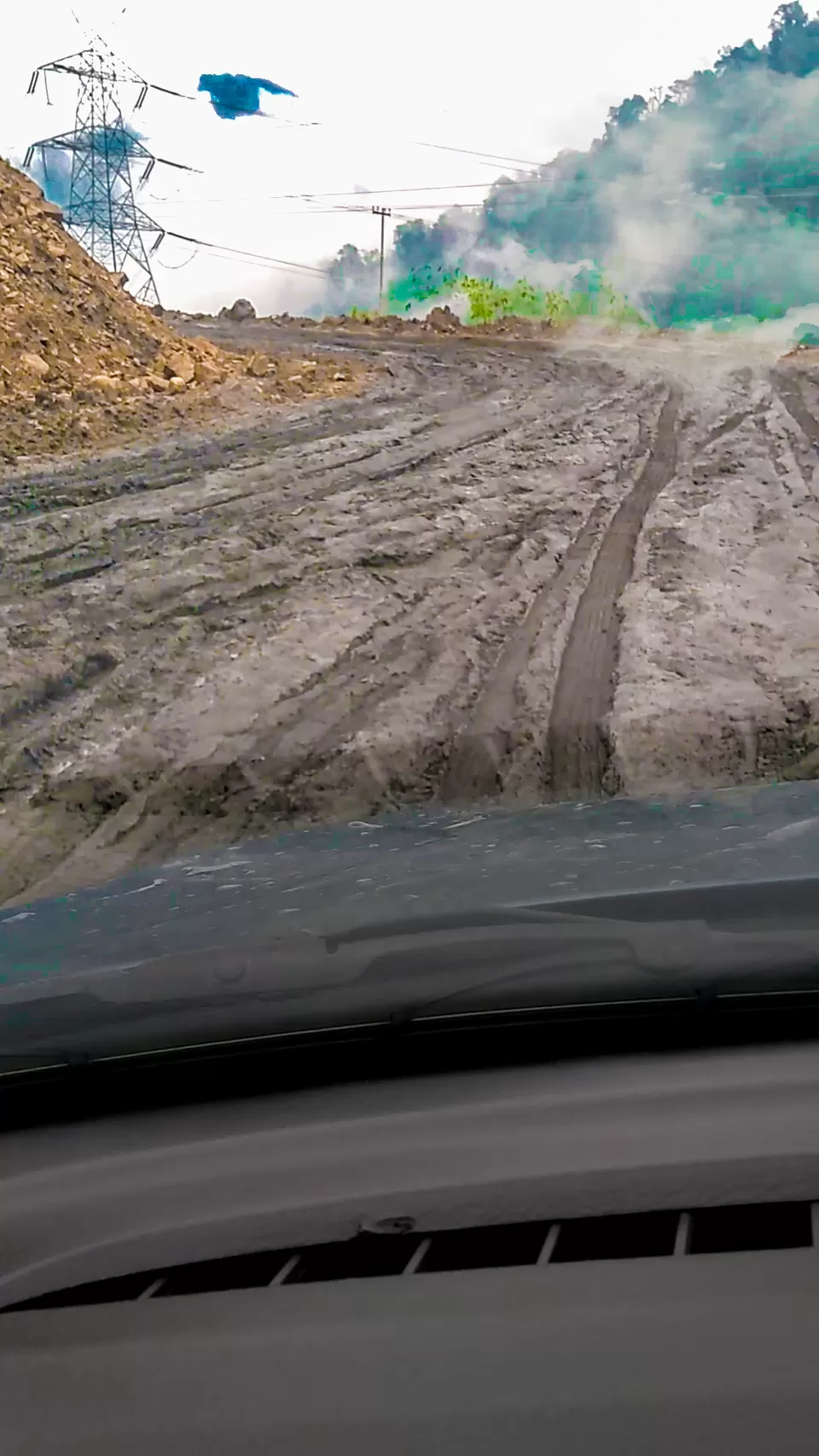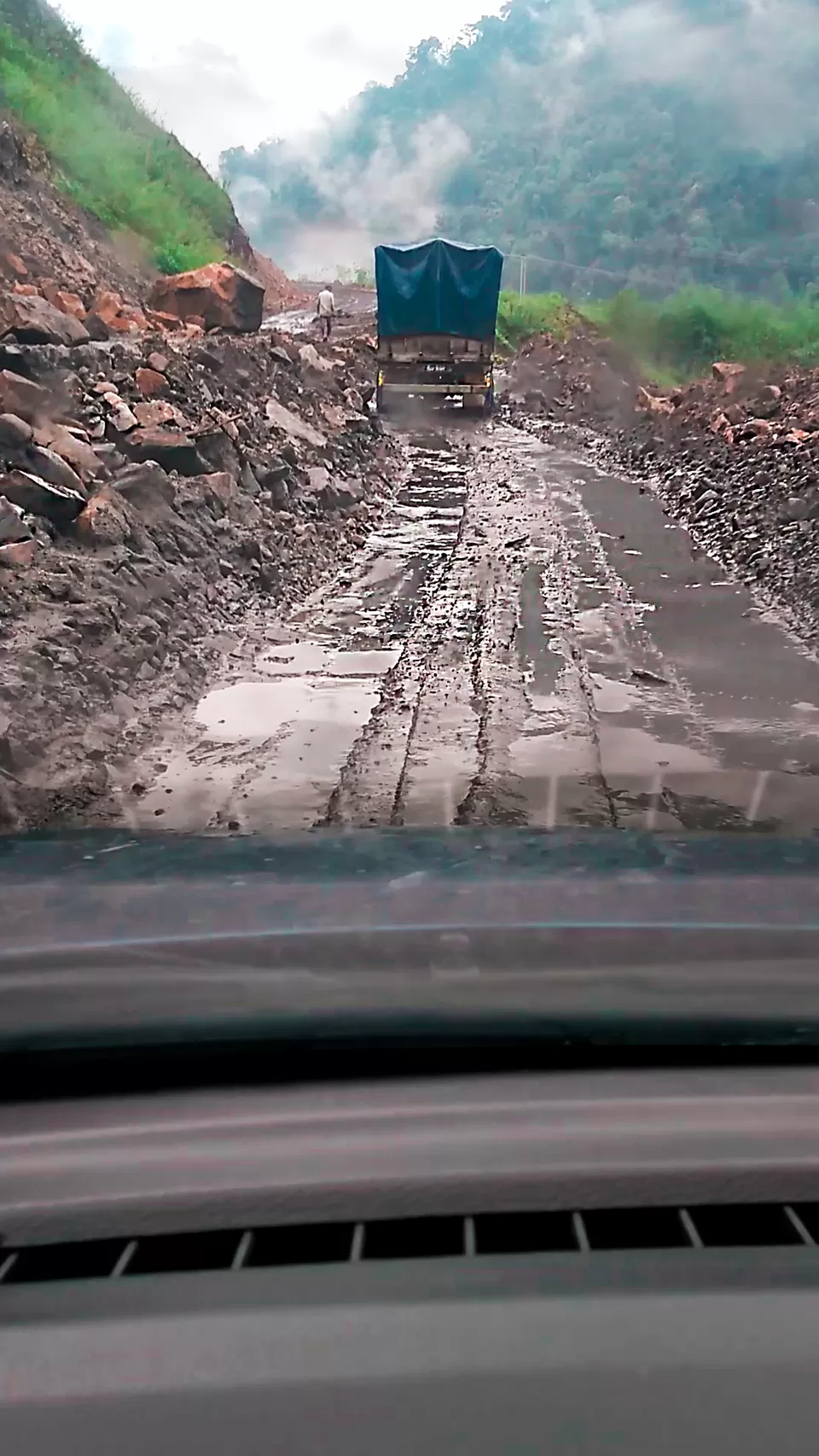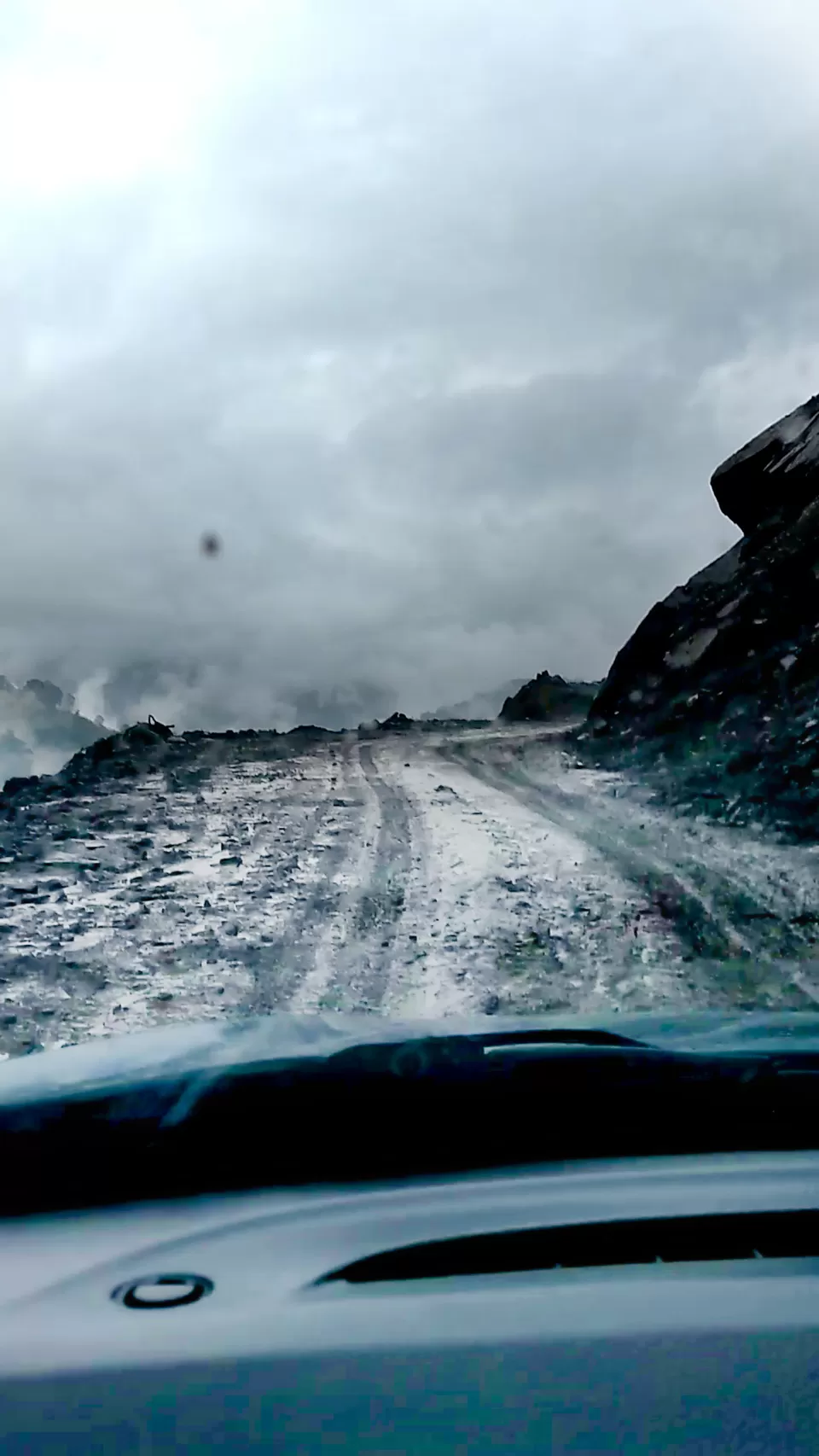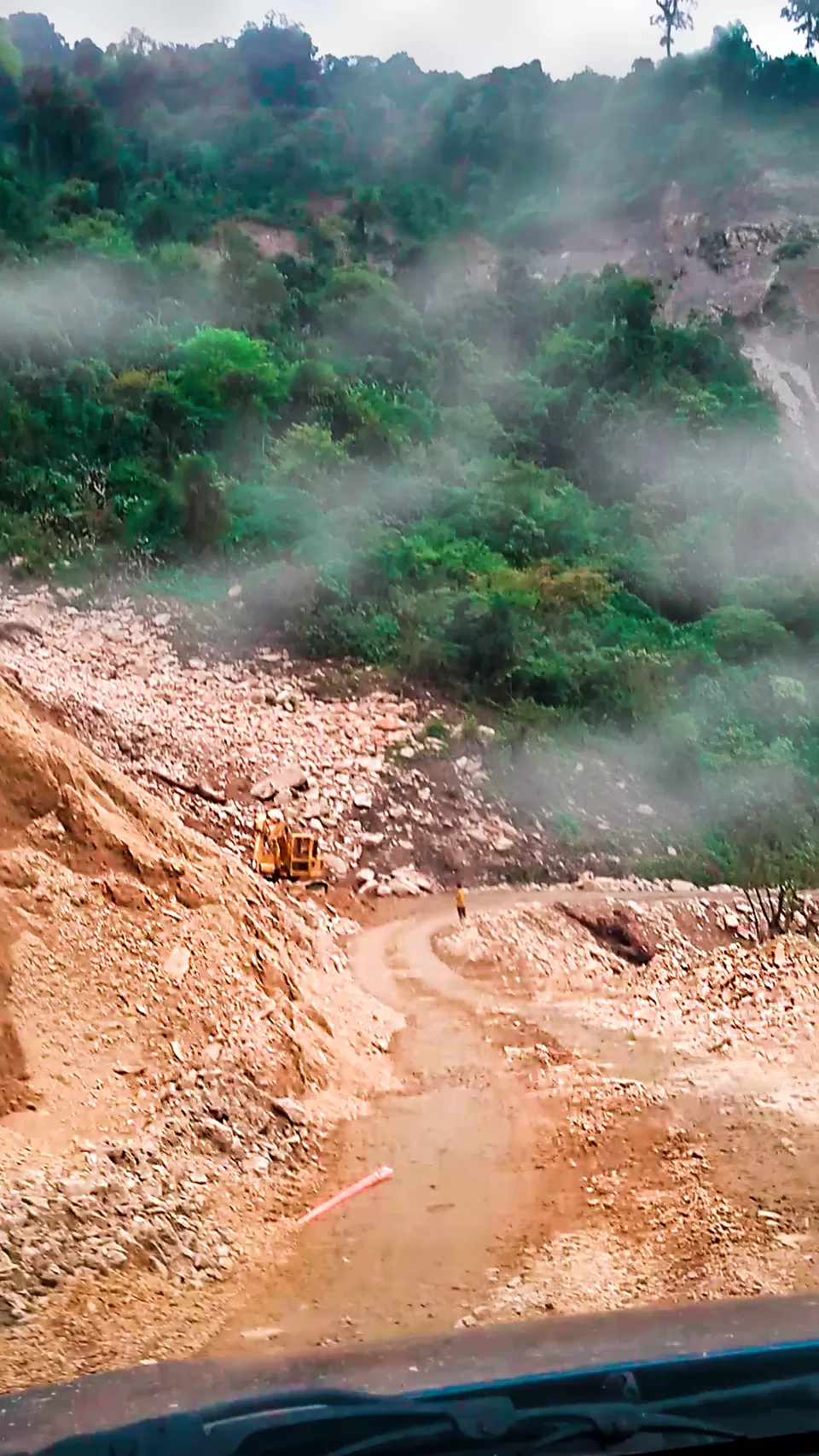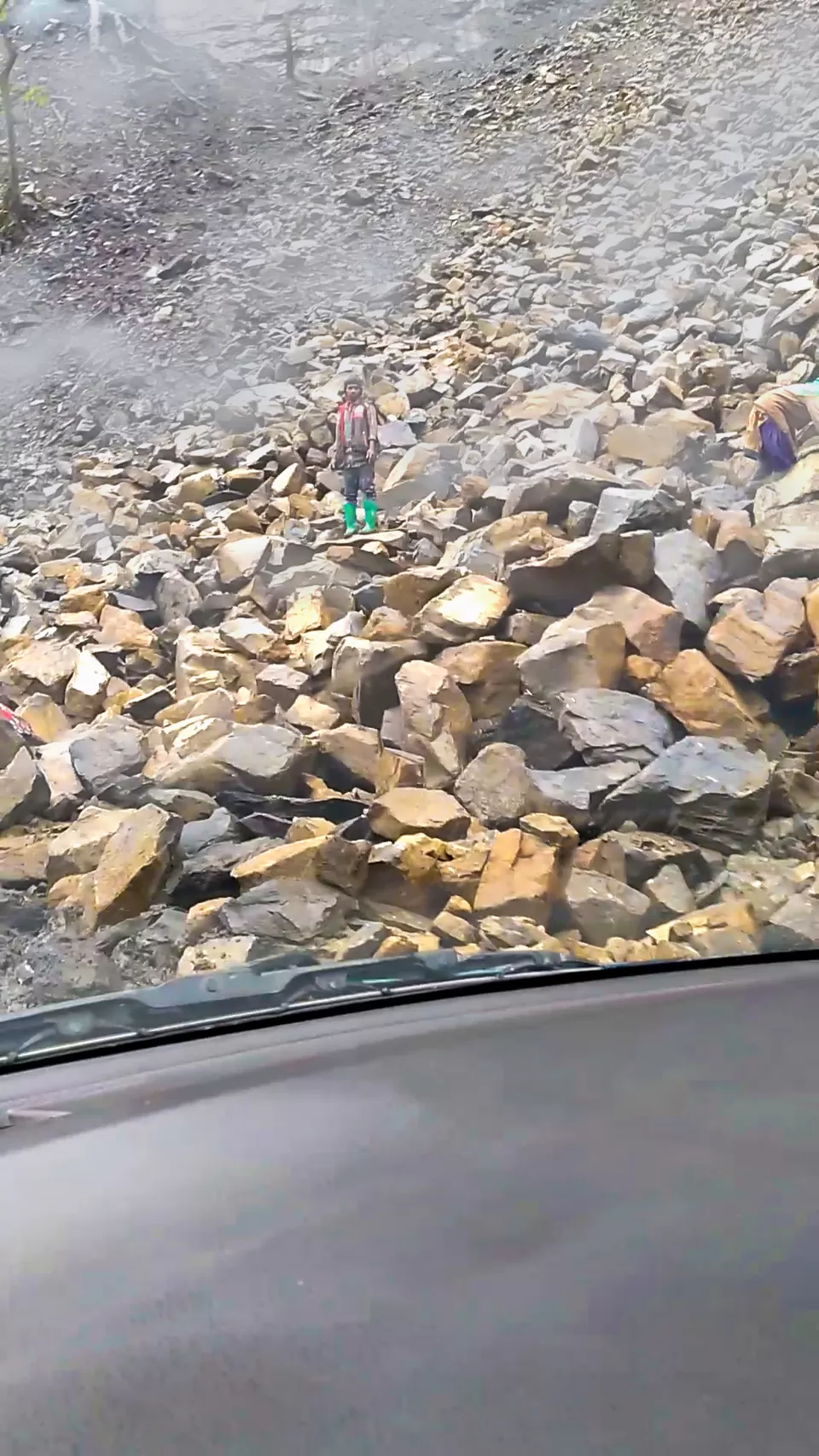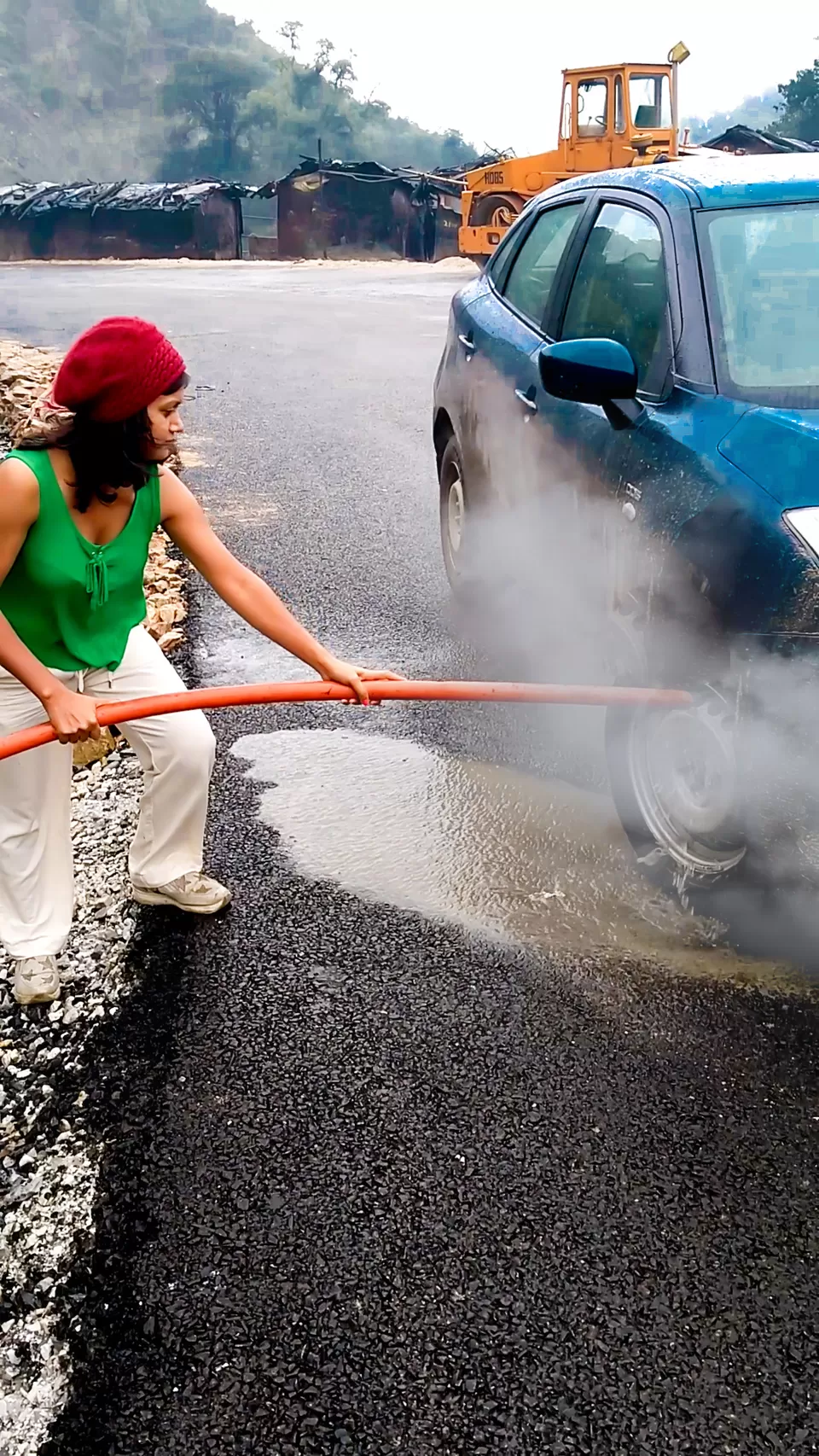 I reached Dirang by evening, and after dinner took rest to wake up early on day 3.
Where to stay? I stayed at Norphel Retreat. The hotel and its premise were splendid. It was surrounded by orchards of oranges and figs, gardens of flowers of various kinds. The distant view of Sela pass mountain from the balcony was breathtaking. The rivers were located right in the backyard. One word to describe this hotel- "The hotel is itself a landmark".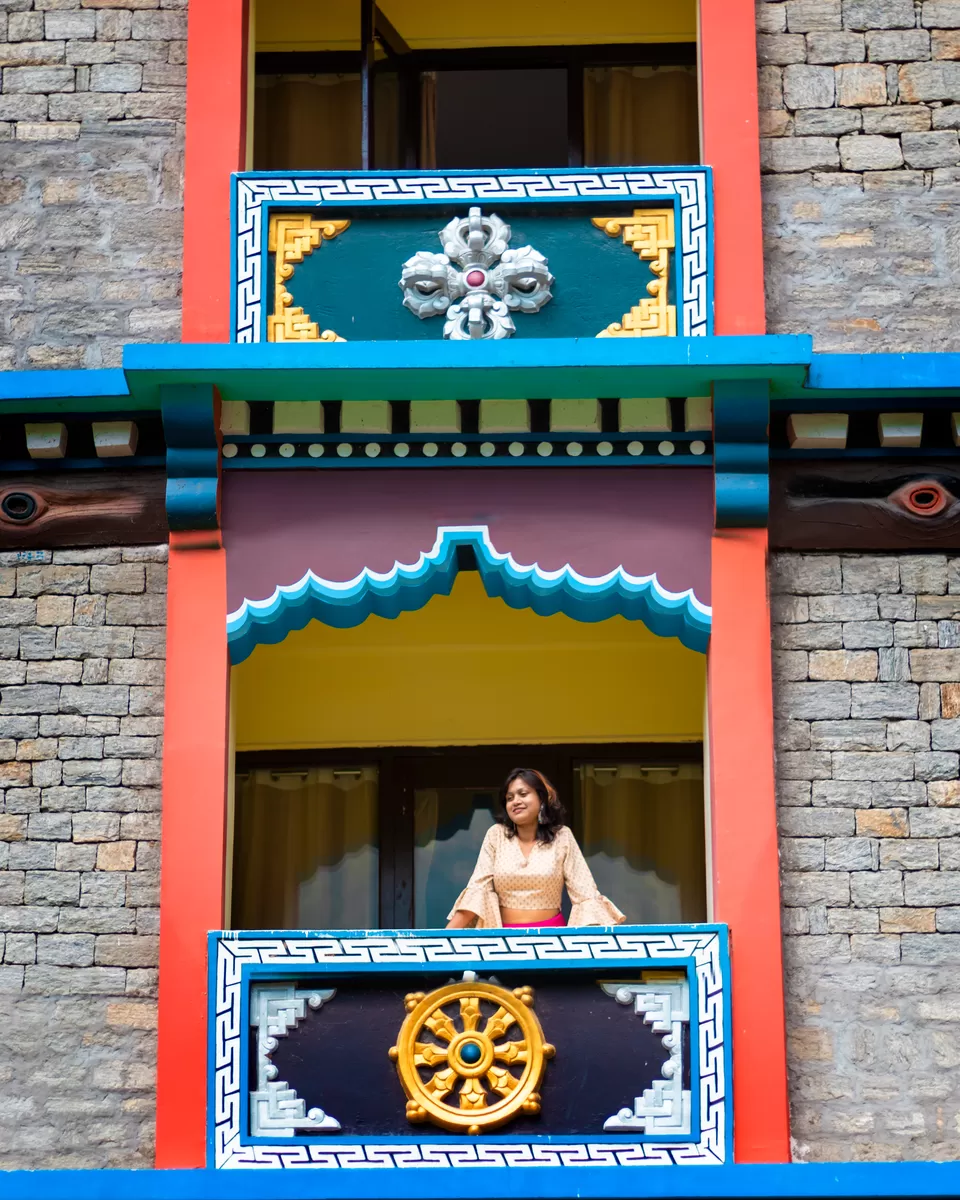 Dirang and Sangti Valley
Overnight: Dirang
Dirang is one of the most offbeat places in North East India that is sure to cast a spell on every visitor. The view of Dirang valley is mesmerizing in itself. Early morning, I visited the Dirang Chu river which is located in the backyard of the hotel. For hours, I listened to the music of the icy-blue river and danced without a pause, the whole stage was mine and there was no one humans around. This river originates and travels from Tawang but it's still as fresh and clear as it was from the source.
In the afternoon, I went for sightseeing to Sangti Valley located 7 km from Dirang. Not well known to the outside world, Sangti Valley is one of Arunachal's secret treasures. This pretty valley is surrounded by the towering ranges of Eastern Himalayas, covered with fruit orchards (kiwi fruit, apple, apricot, orange), and dotted with pristine forests and meandering fast hill rivers. In the afternoon, I went to a sheep breeding farm, spent time in landscape photography and return to Dirang by evening.I stayed at the same hotel, Norphel Retreat.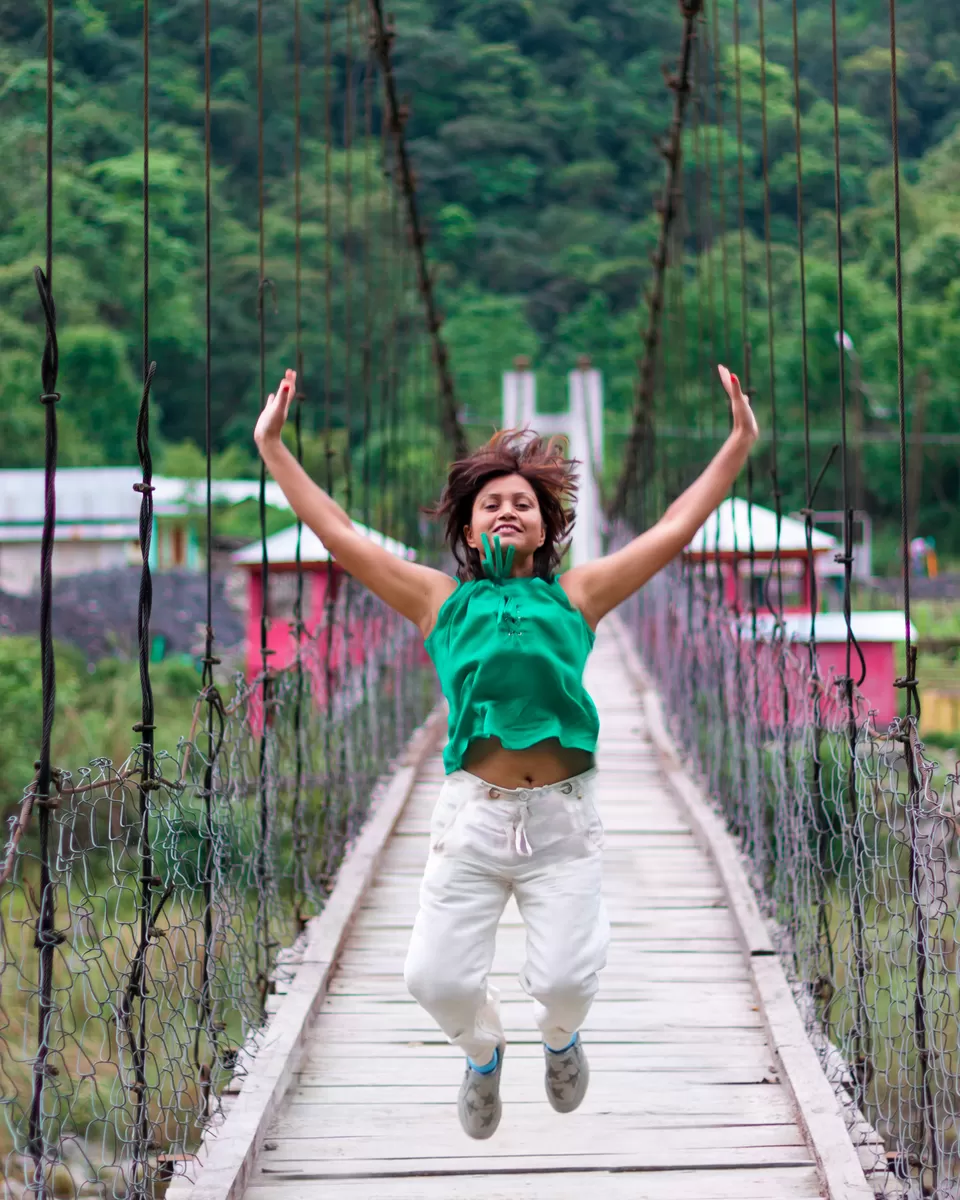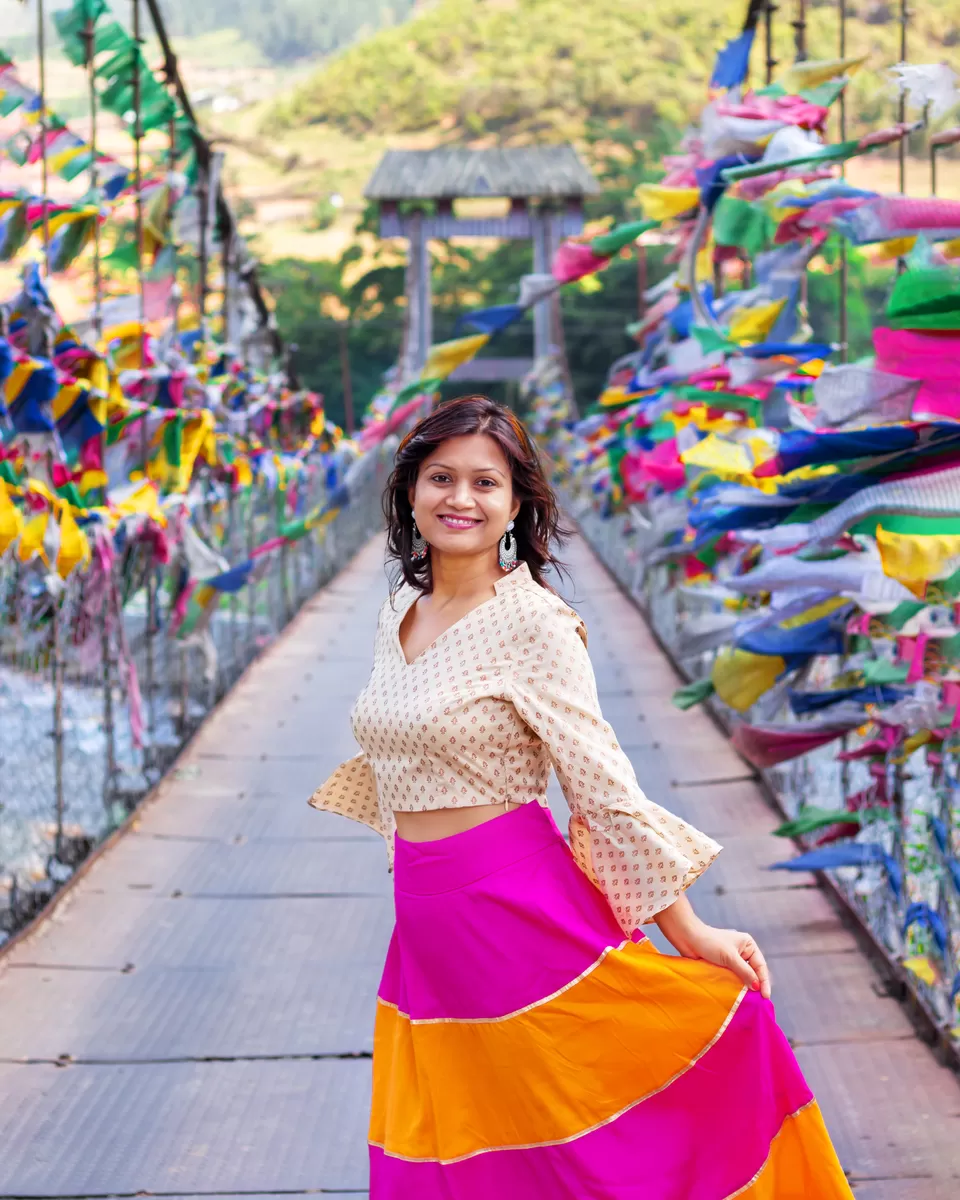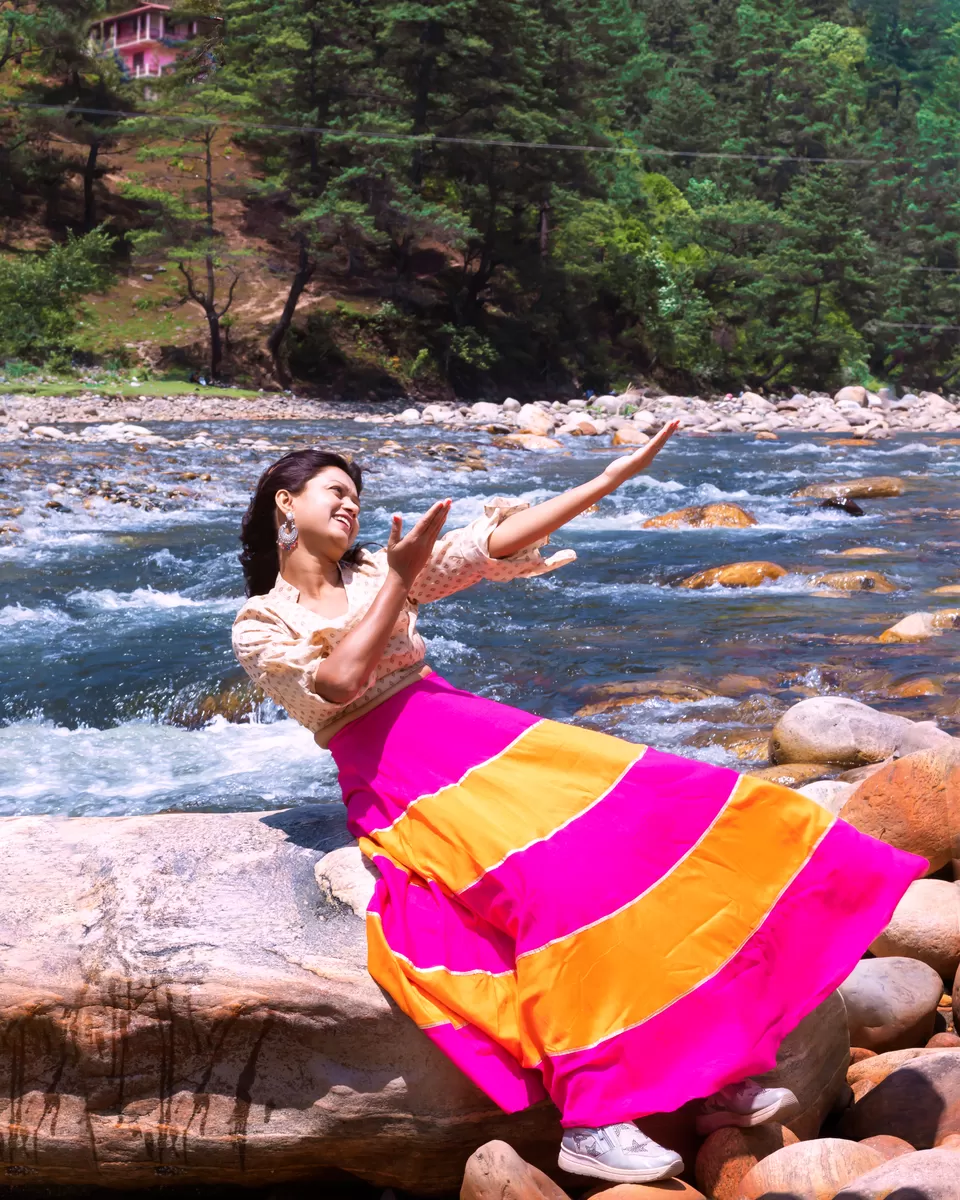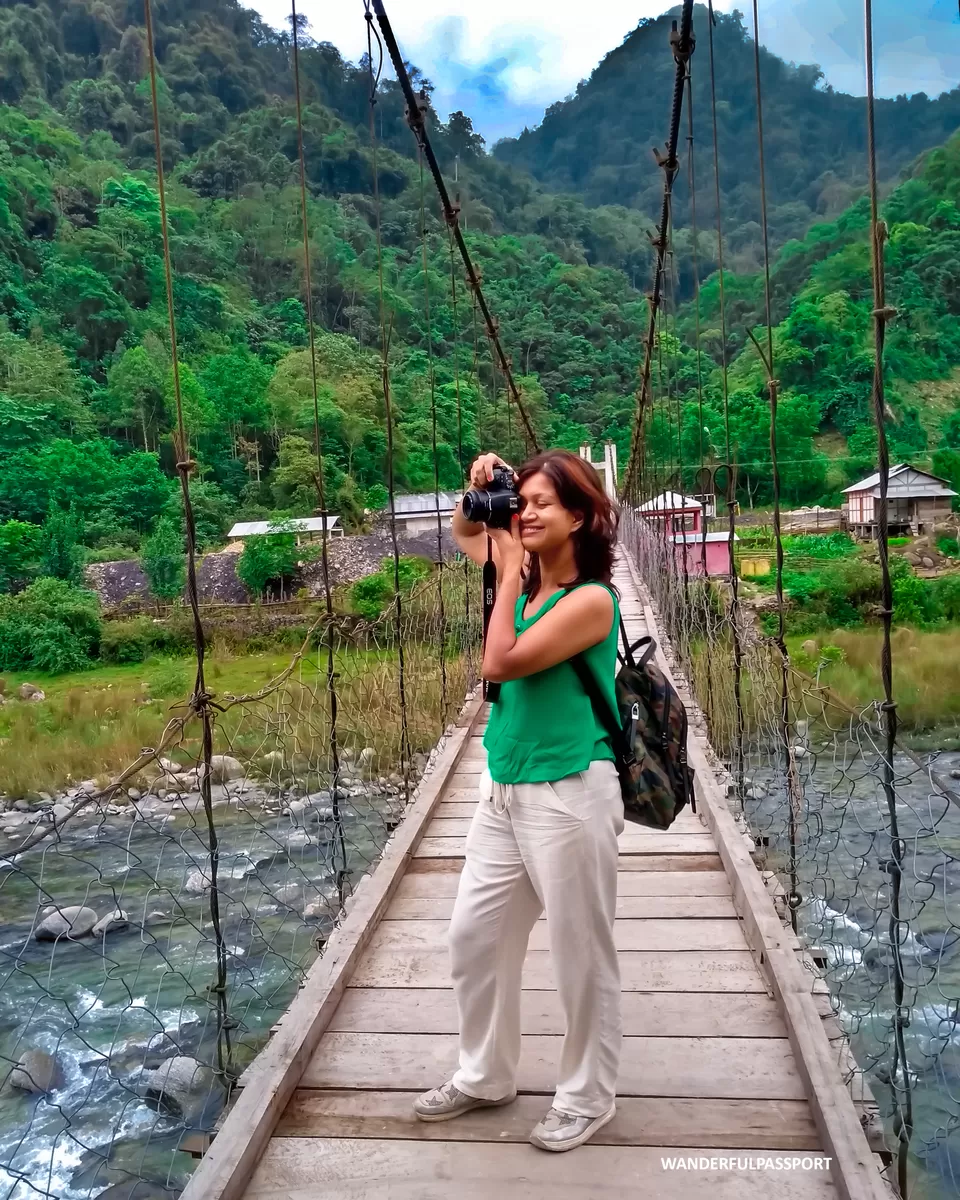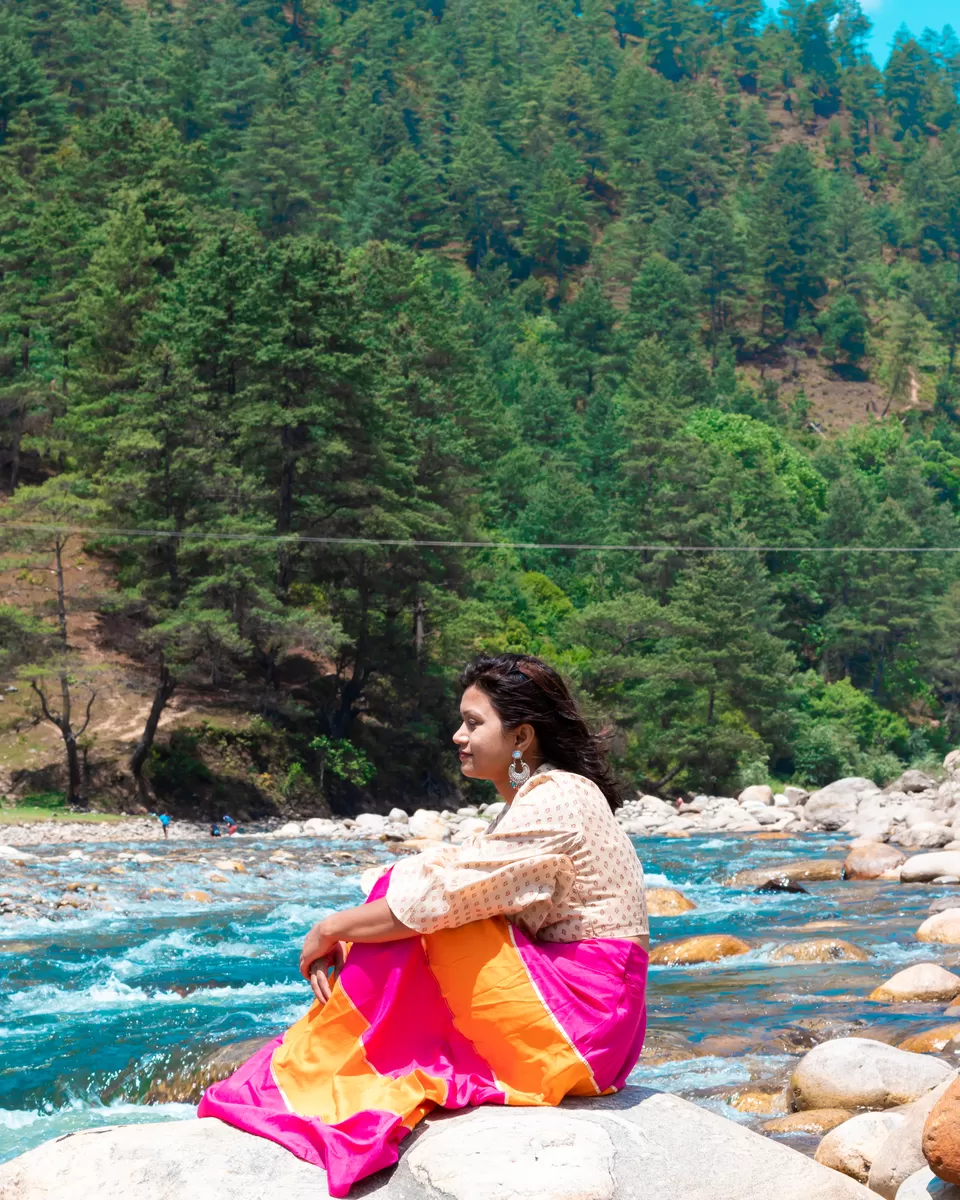 Route: Dirang- Tawang
Distance: 130 km
Time: 6 h 30 min
Lunch: Sela Pass
Overnight: Tawang
This is the day when we drove through the most challenging road. This stretch has the most mesmerizing landscapes that will make you jump off through the car to enjoy the view. As there will be several stops, start from Dirang as early as possible.
Stop 1: Sela Pass(13,700 ft) and Sela Lake(Paradise Lake)
To reach Tawang, we crossed Sela Pass which is in the midway, at 13700 feet above sea level. The famous "Welcome to Tawang" gate is located here which is snowed in almost all through the year except May-June. We were lucky to experience the snowfall even in May as soon as we reached here. Sela pass is the second highest motorable road in the world. It was n't easy to drive through the hairpin-bend road and ascend to 13,500 ft from 4,900 ft within 1.5 hrs. From Dirang to Sela, the net distance is just 65km but the differences in height gain are 8,800 ft. Yes, you read it correctly- 8,800 ft elevation gain in just 1.5 hrs, that's 135 ft per km(I am using a calculator while writing this). There is an interesting story regarding the origin of the name of the Sela Pass and none of us know this story. According to legend, a brave and valiant Indian Army sepoy called "Jaswant Singh Rawat" single-handedly protected the open borders against a planned Chinese invasion. Had it not been for the indiscrete courage shown by Sepoy Rawat, India would have been annexed by the Chinese forces in the battle of 1962. A tribal woman from a nearby village named Sela constantly helped Jaswant with food and water while he single-handedly kept enemy forces at bay. One morning when she arrived at her usual meeting point, she was shell shocked to see the lifeless body of the gallant soldier who had died protecting his country and immediately committed suicide. It is after her that the pass has been named as Sela Pass. I feel sad that the government never promulgated the story of Gallant Jaswant Singh(famous as the rifleman) and Sela, as we lost that war and nobody want to hear or read the story of a war that is lost. Close at hand is the beautiful Sela Lake, also called Paradise Lake. Massive and powerful freezing and an icy wind blowing around the lake and heavenly view made us feel that we finally found a real paradise.
Stop 2: Jaswantgarh
Sela to Jaswantgarh part is a tough ride due to snowfall and very poor visibility. You should aim to reach Jaswantgarh before 1- 2 PM so that you will be able to reach Tawang comfortably before it gets dark. Jaswantgarh is a memorial to the brave soldier who singlehandedly tried to stop the Chinese soldiers from approaching the Sela Pass in the 1962 war.
Stop 3: Jung Fall(Nuranang Falls)
Also Known as Jung/Jang Falls or Bong Bong Falls, Nuranang located in the Tawang district of Arunachal Pradesh falls drops down from an altitude of 100 meters. It is one of the most spectacular waterfalls I have seen in India. Due to its relative anonymity, only a few travelers know about it. The spectacle of huge volumes of milky white water hurtling down into the river below throwing up sprays up to several ft high provides an exhilarating experience. This waterfall creates a mist and spray till 200mt distance and as a result, my camera and lenses were all wet, enforced me to pack up for the day.
Stop 4: Tawang
We continued the journey and reached Tawang by late evening.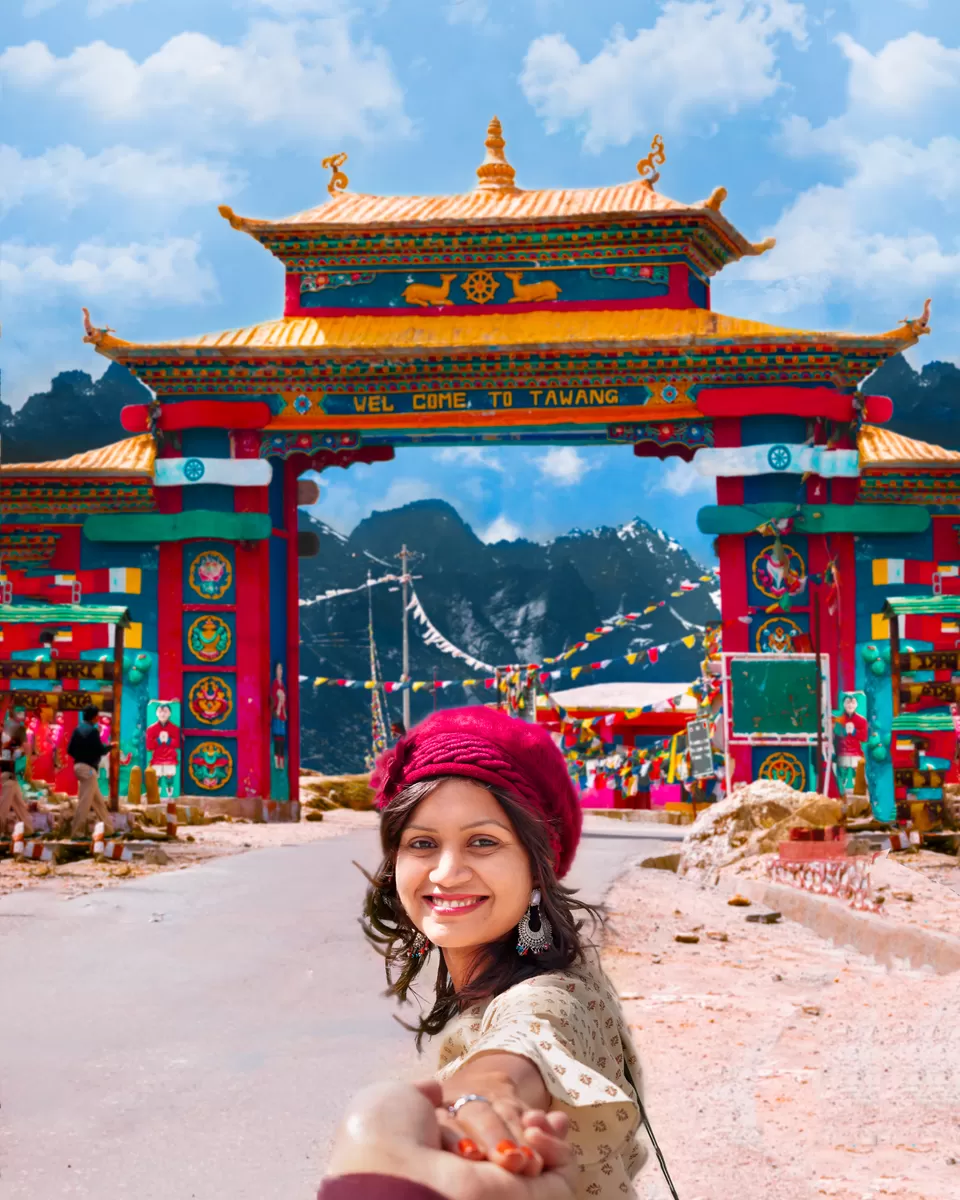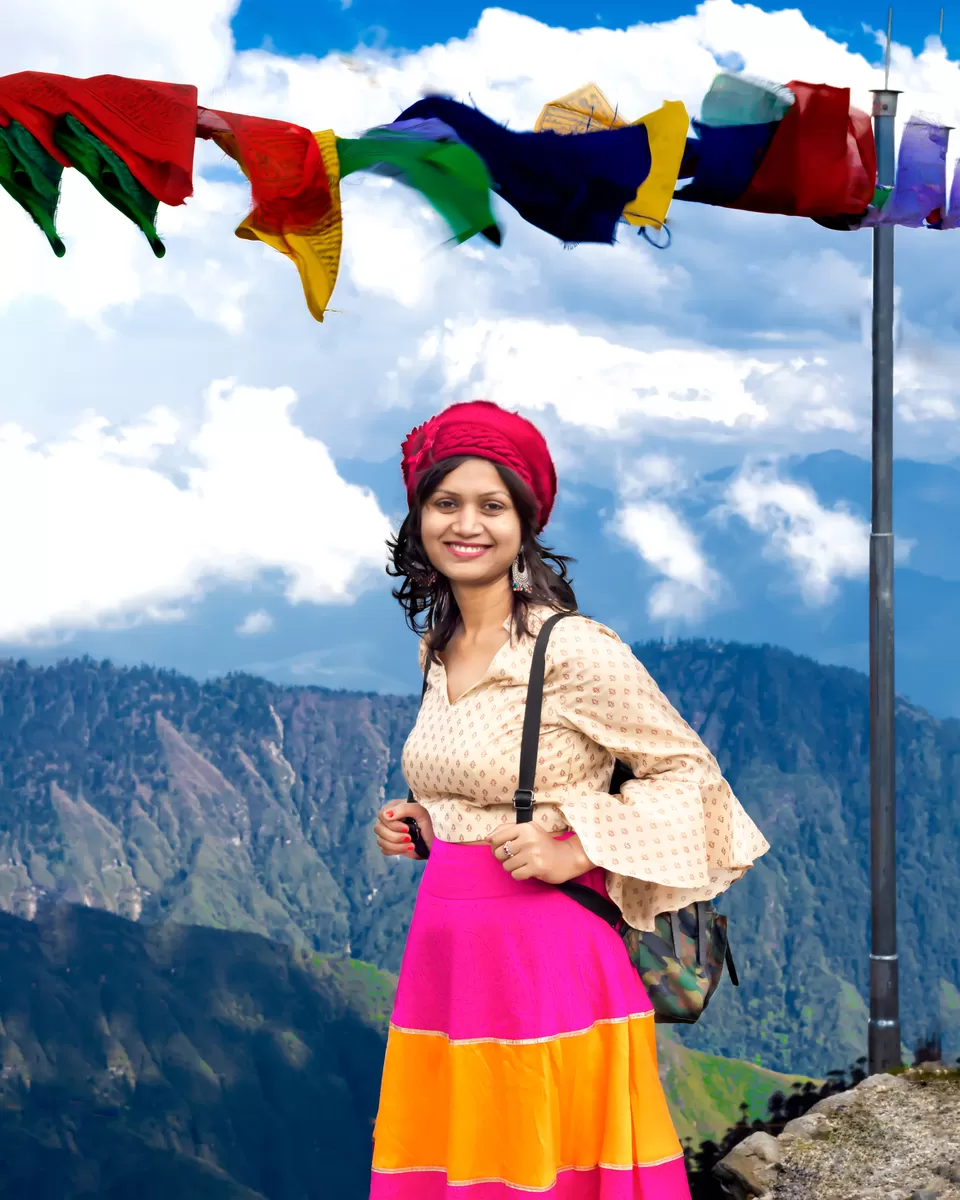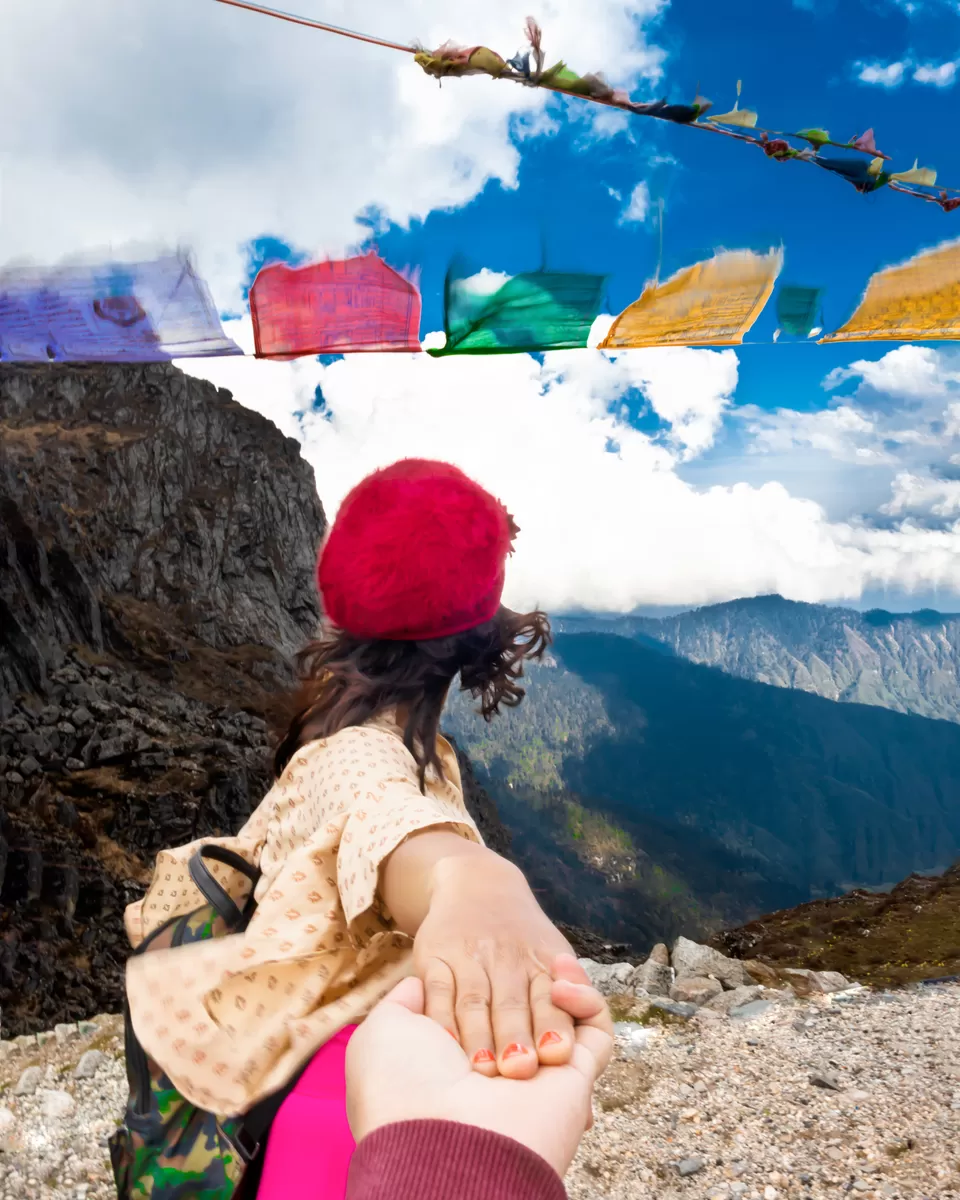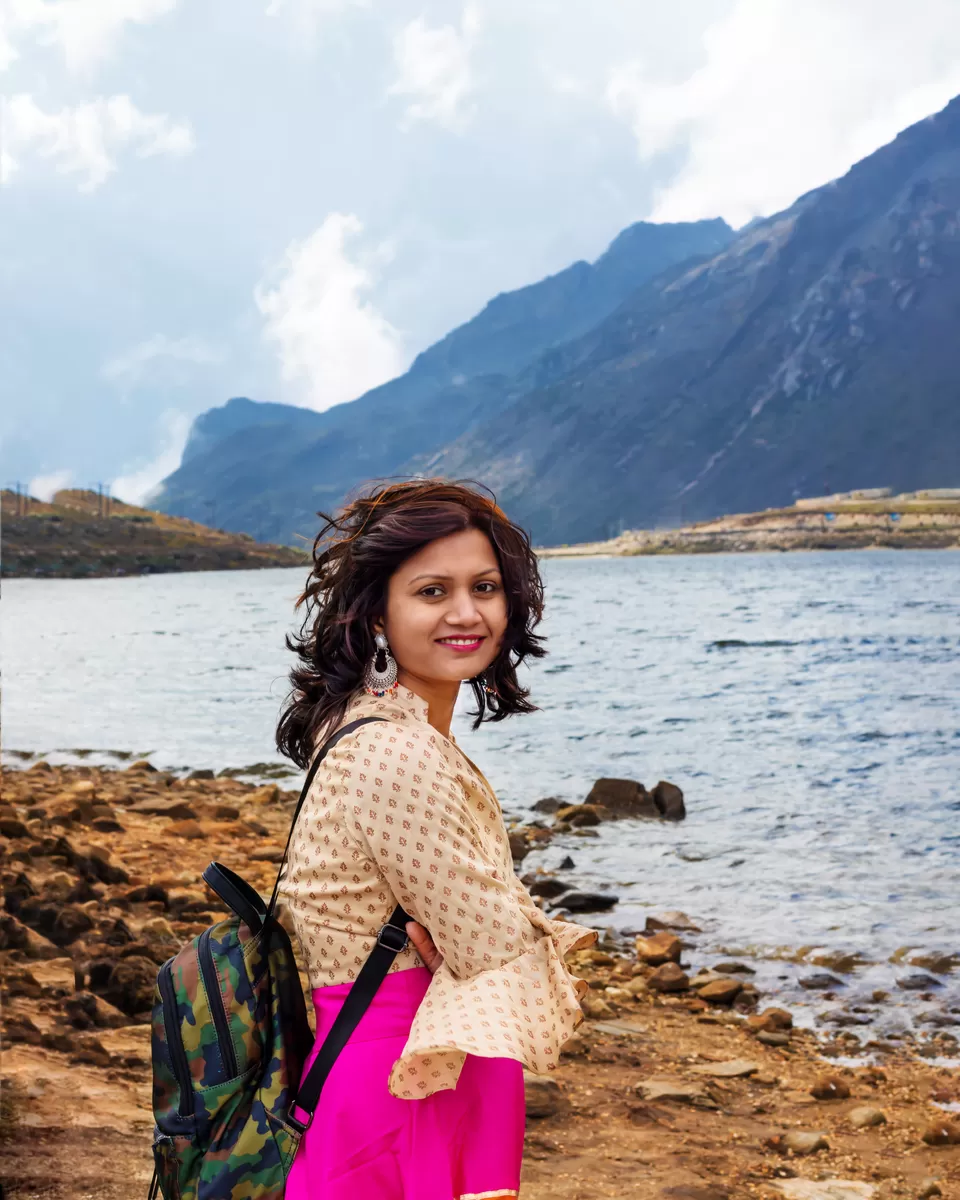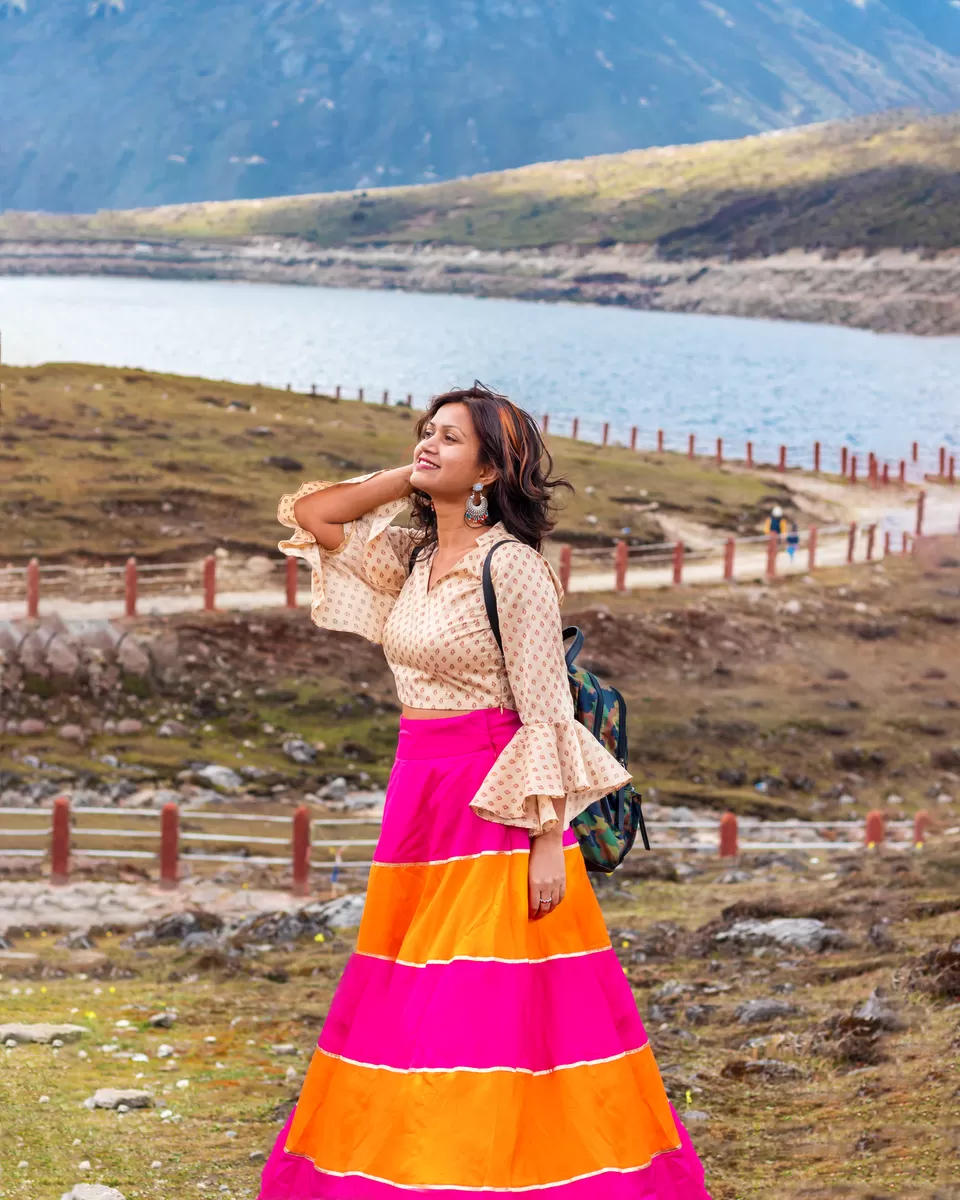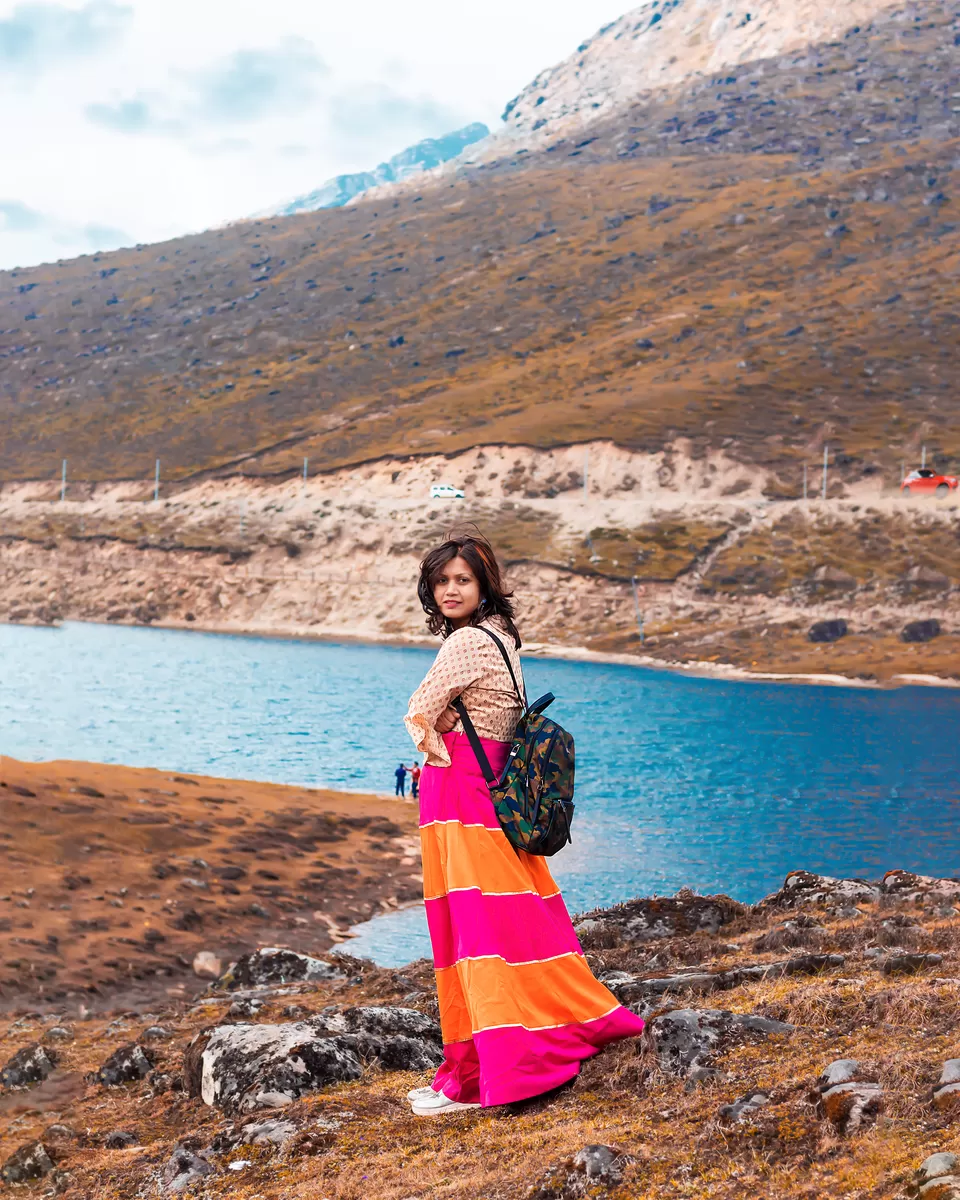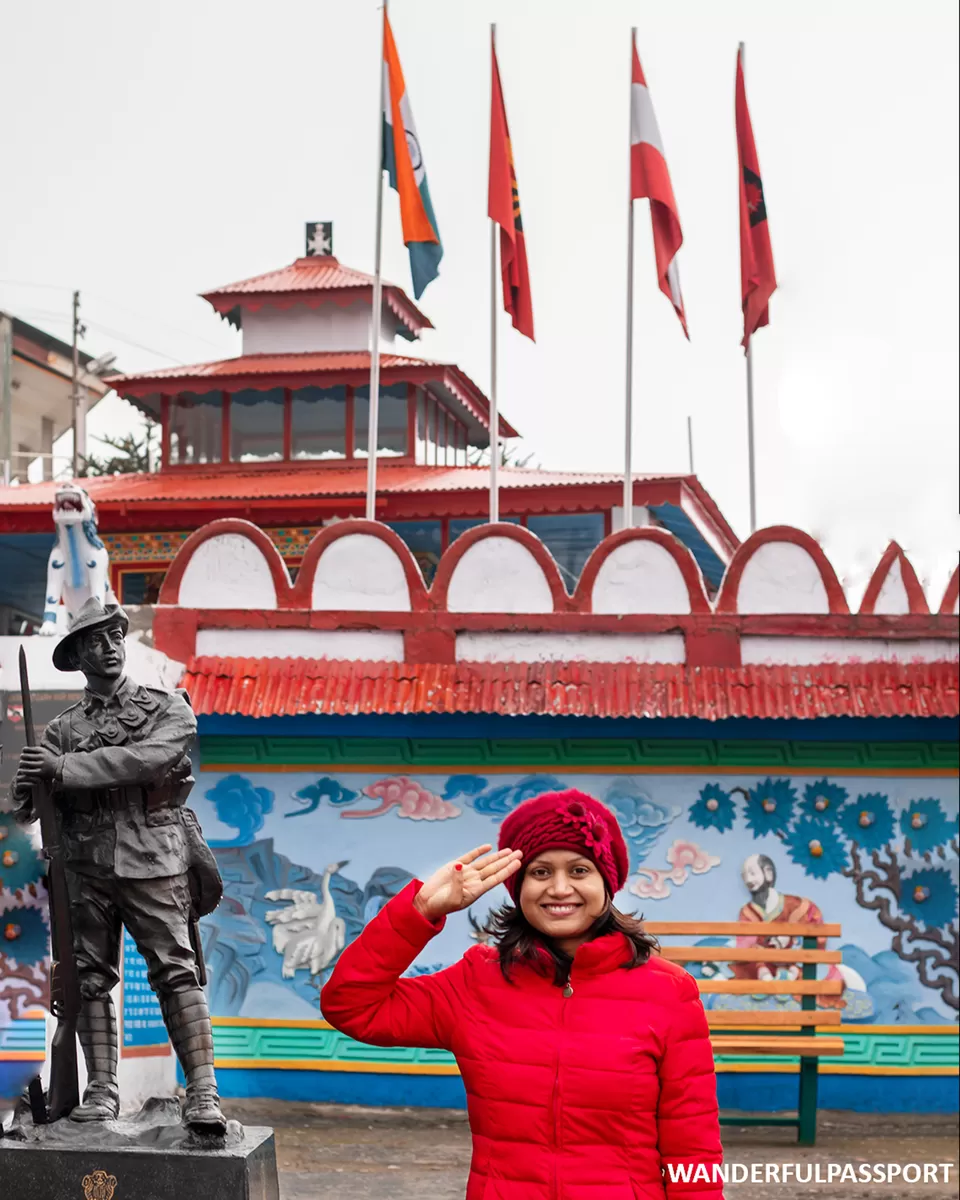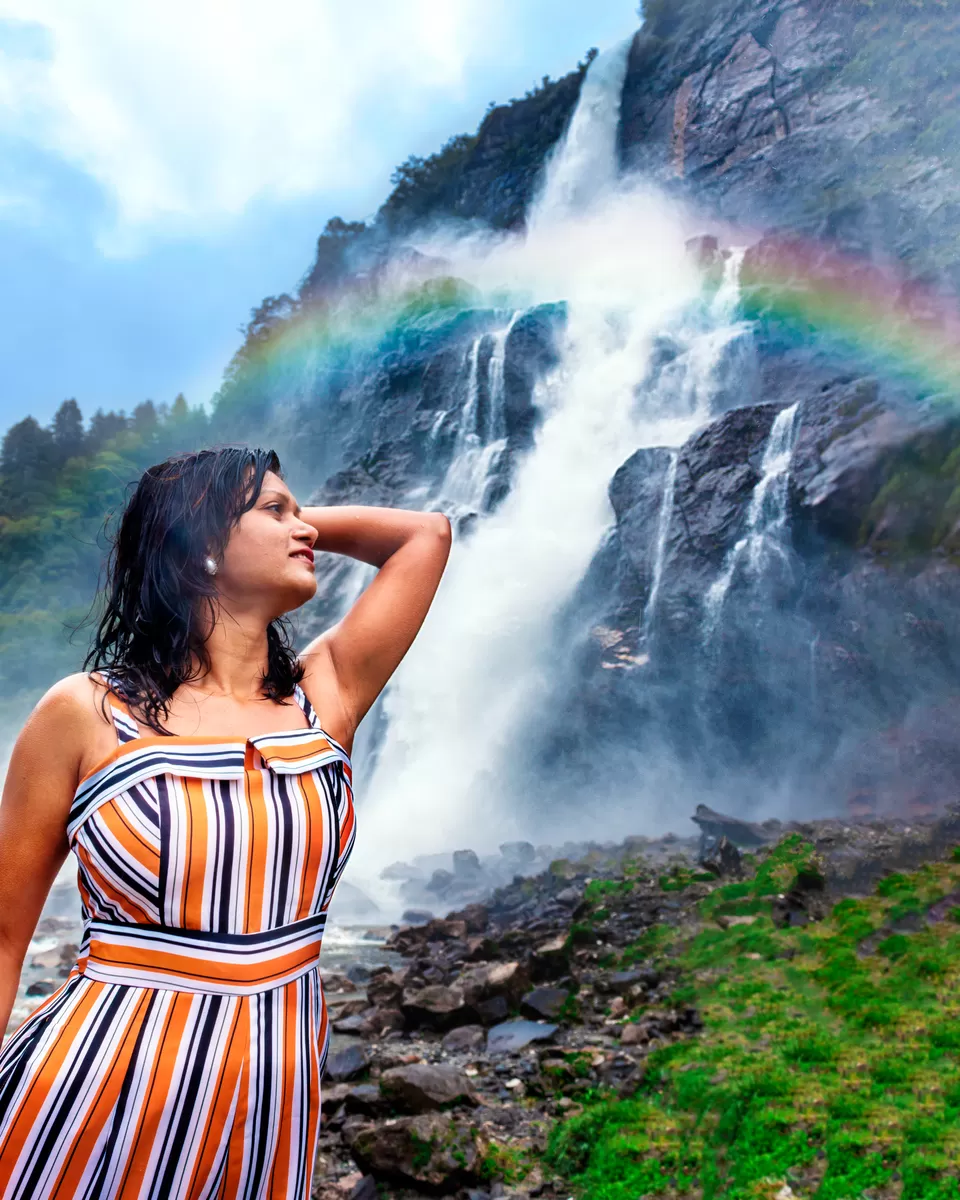 Tawang local tour
Overnight: Tawang
Tawang is situated in the northwestern corner of Arunachal, close to the borders of Tibet and Bhutan. It is a sacred place for the Buddhists as it is the birthplace of the 6th Dalai Lama. Giant Buddha Statue meditating at the top of Tawang can be viewed from anywhere in the town. Picturesque view of the valley with colorful flag-waving all around in the lap of the blue mountain along with the dramatic lenticular cloud, aah how fabulous were those views!! We started the day and went to the Tawang Monastery that was built in 1681 as per the wishes of the 5th Dalai Lama. It is a beautiful monastery perched on top of a hill and from far looks like a fortress that was meant to guard the valleys. It is the largest monastery in India and the second largest in the world. Inside the monastery, there's a 26-ft high brass statue of the Buddha.
After this, we visited the Giant Buddha Statue which is located just 2 minutes walking distance from here. This statue located at the hilltop has a backdrop which is covered with fog makes it perfect picturesque. In the afternoon, we headed to Tawang War Memorial for a light show which is dedicated to the Indian soldiers who died in the 1962 war. It is a moving experience and a must for everyone who wants to know a little more about what transpired in the war. Please note: Although the light show starts at 6 pm(first show) and 7 pm(second and last show), try to reach there an hour early as tickets(cost Rs.30) are limited.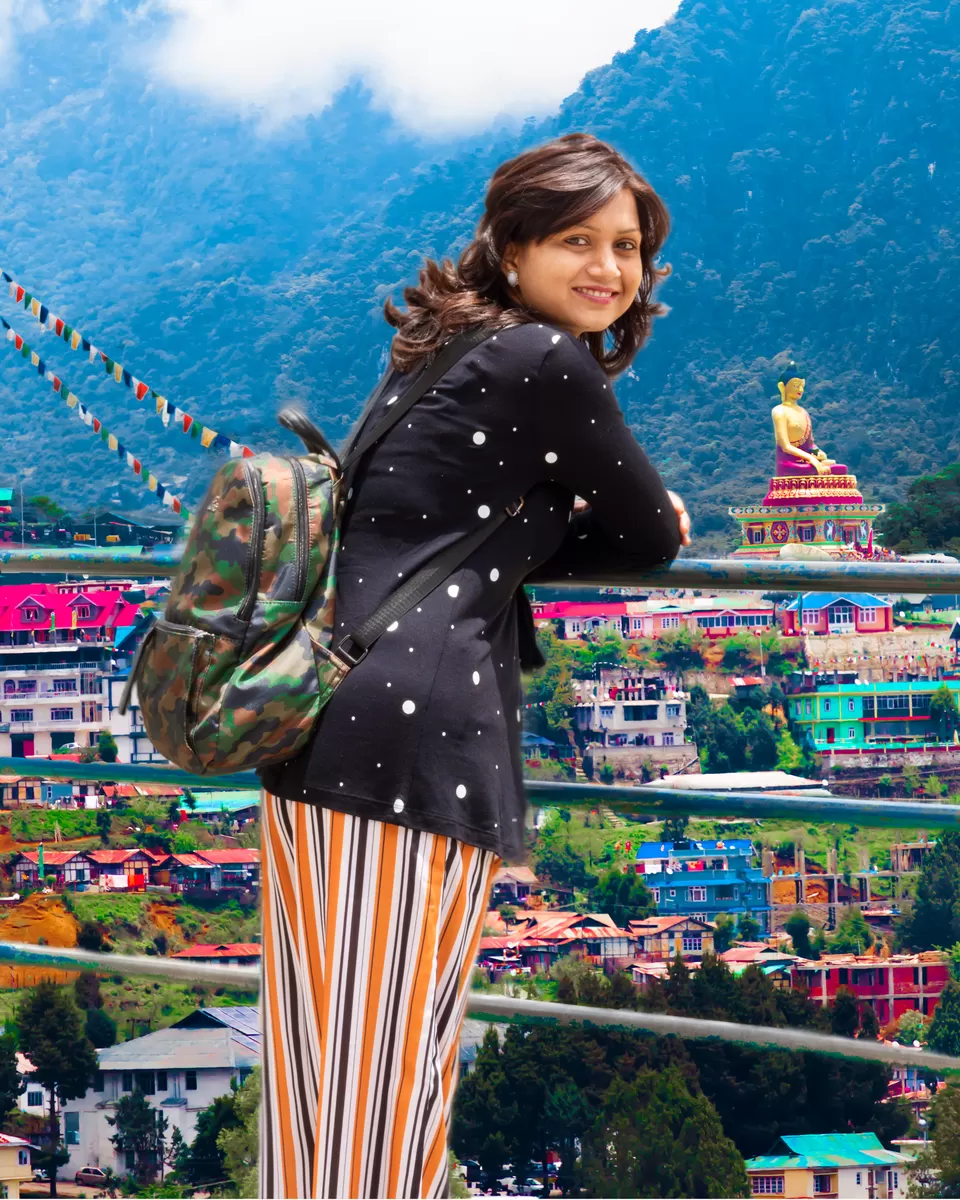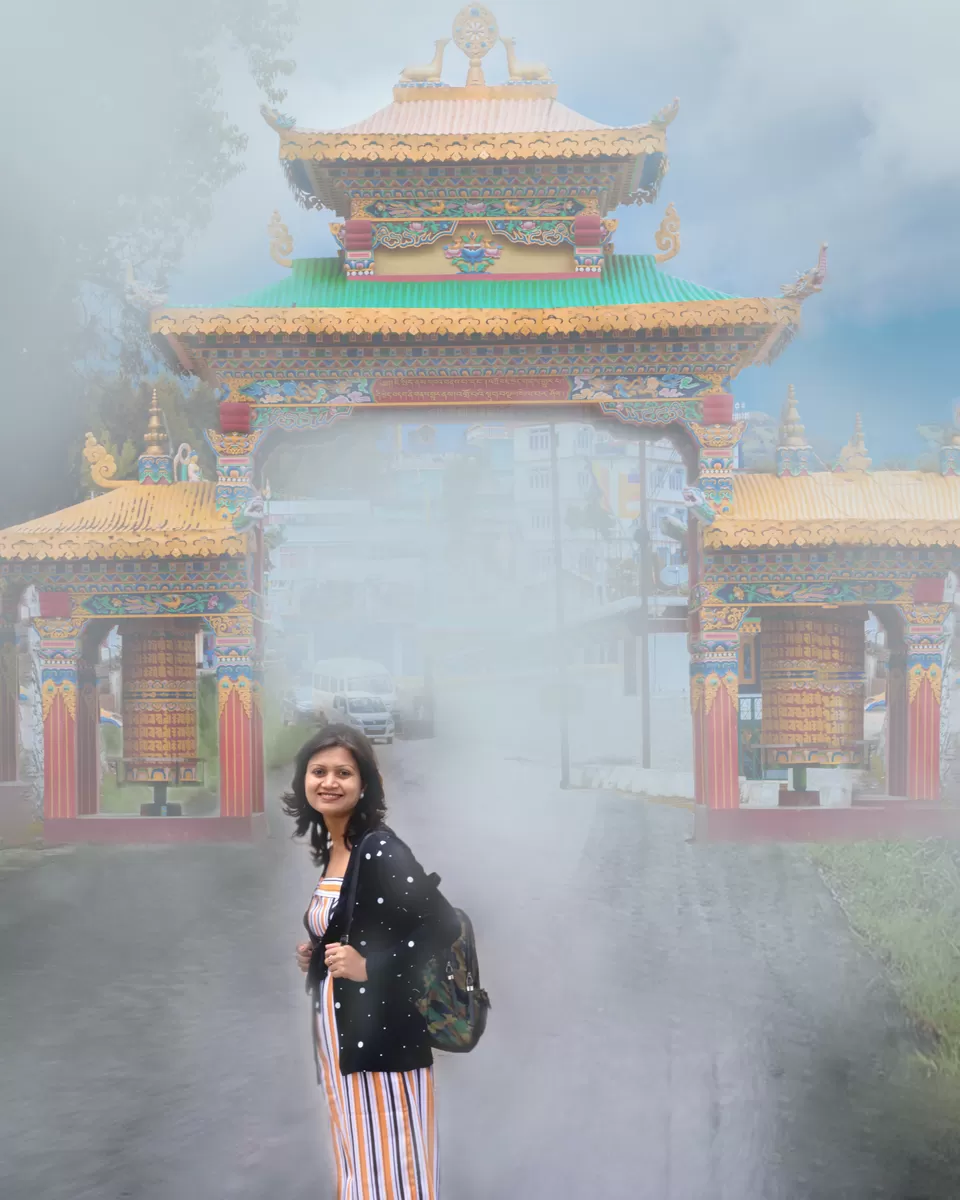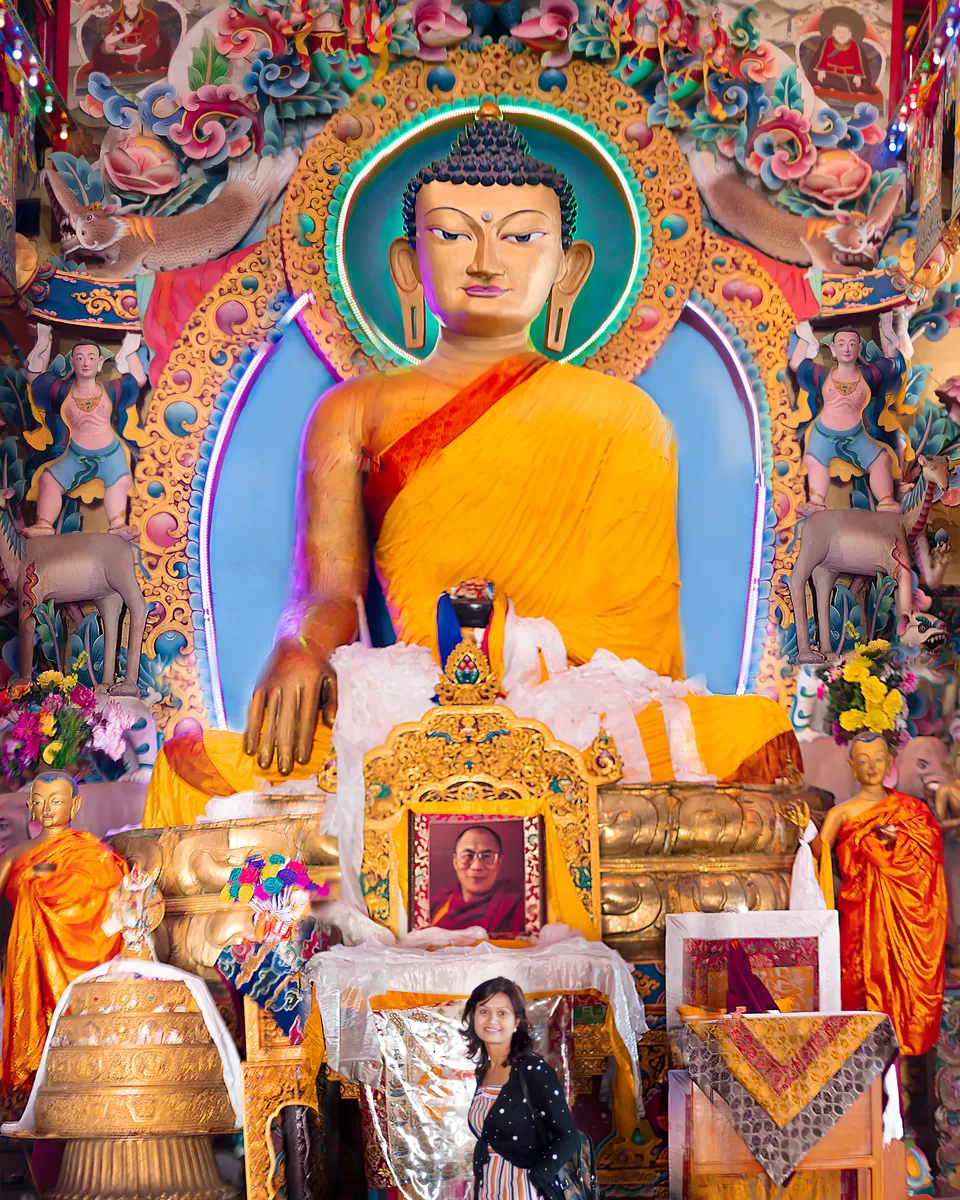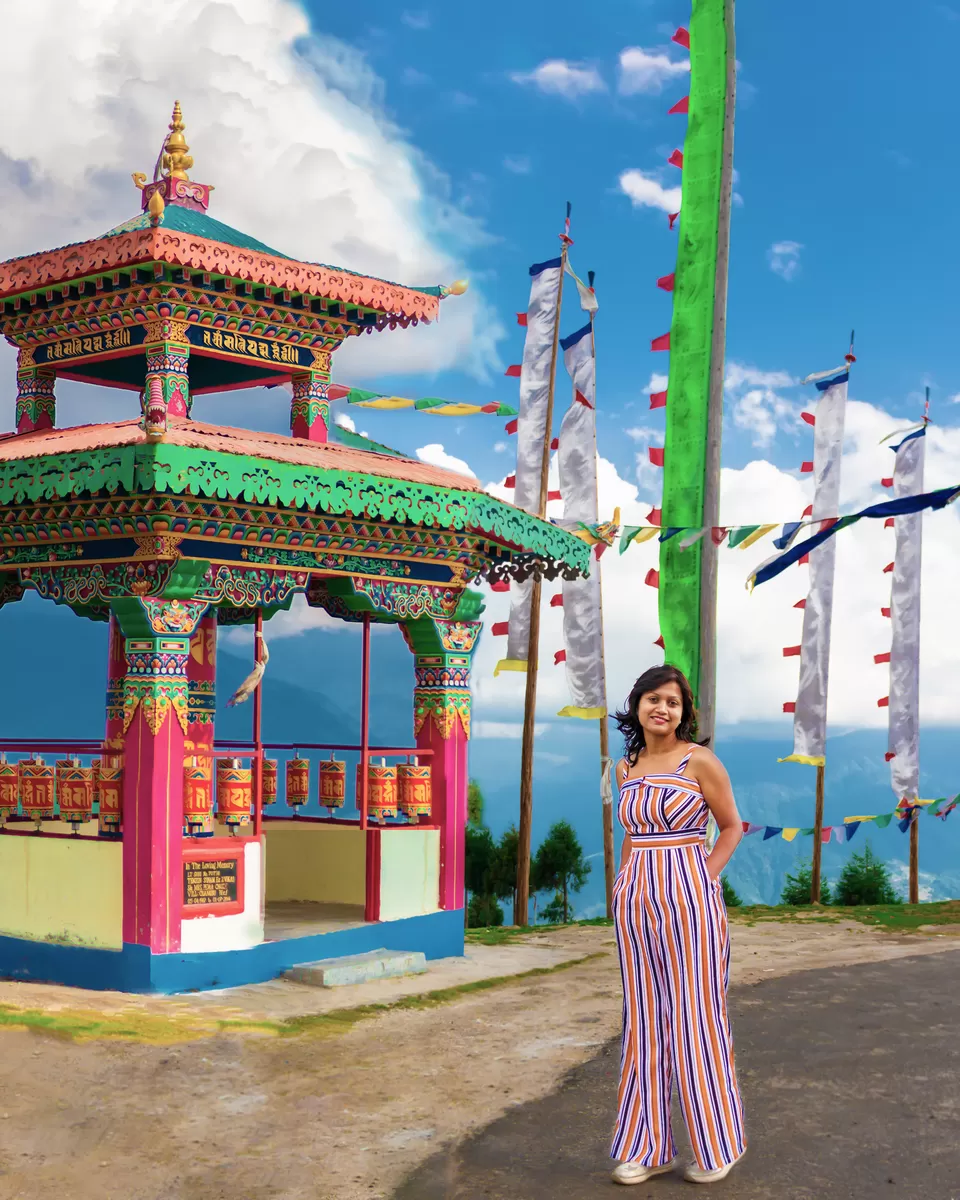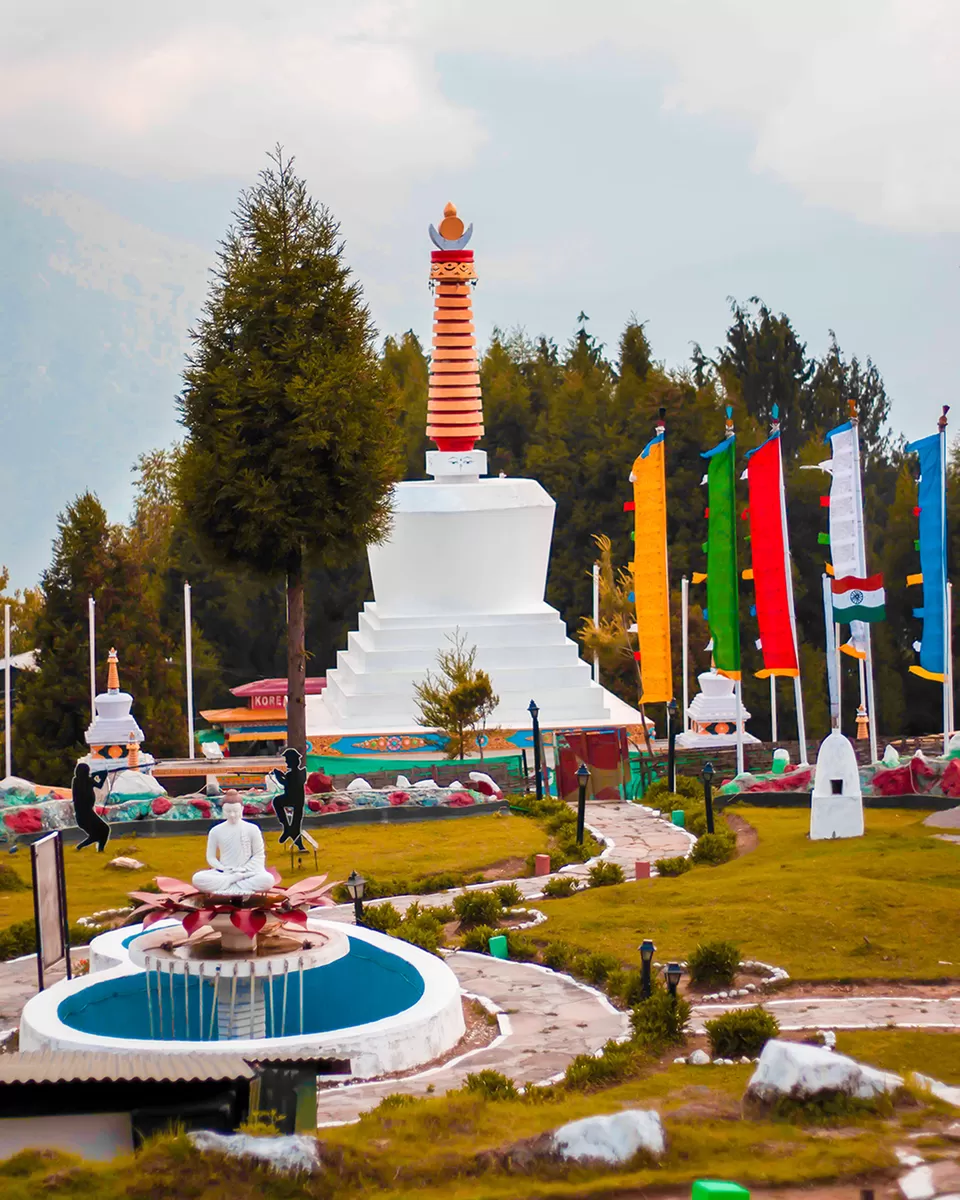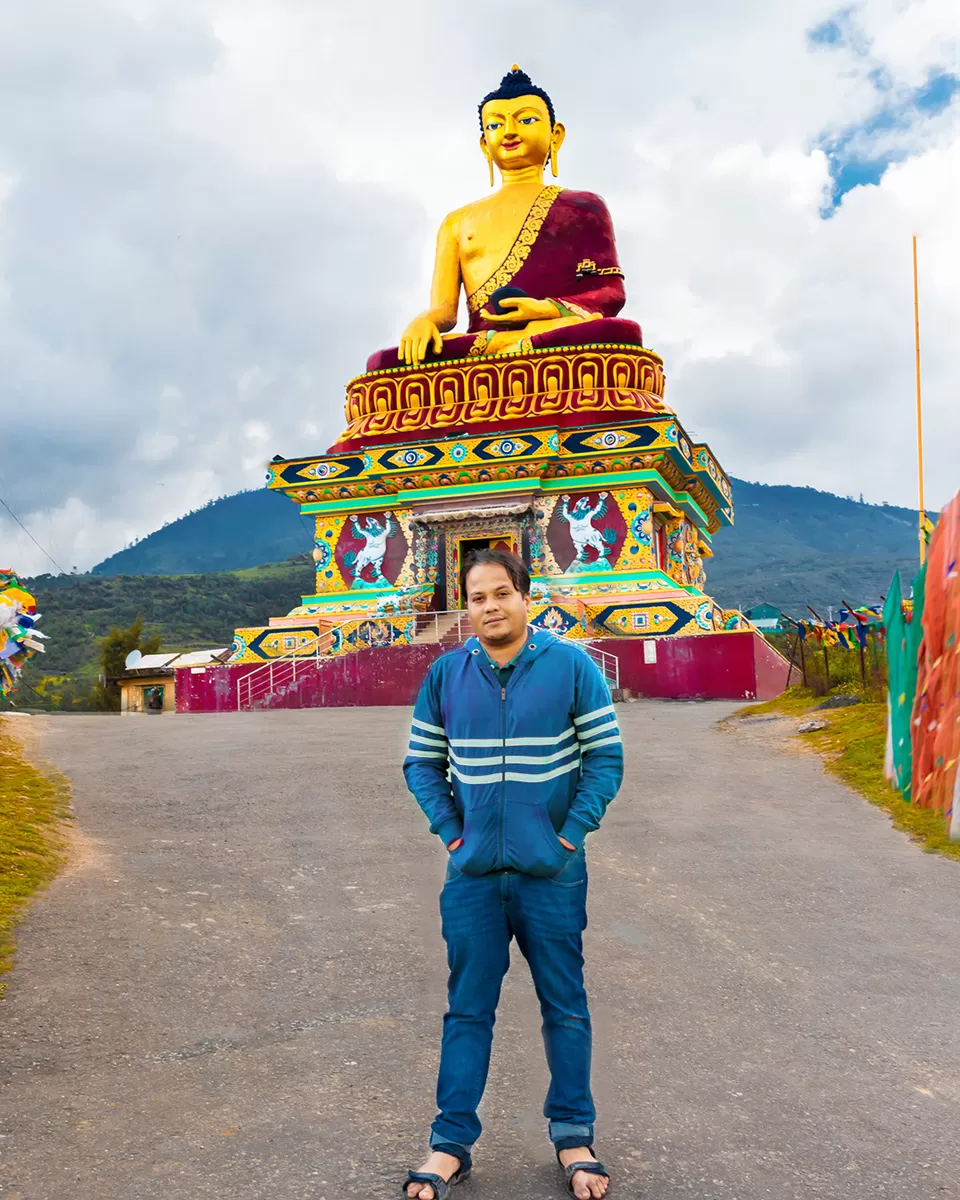 Bum La Pass, Sangetsar (Madhuri Dixit) Lake, PTSO Lake
Distance: 90 km (5 hours)
Overnight: Tawang
This is the day we discovered best of Tawang, I can say best of Arunachal Pradesh. We started early and aimed to reach Bum La by around 10 am and Sangetsar Madhuri (Dixit lake) by 12 pm. However, the road was pretty bad, worsened with an inclement weather throughout, reducing visibility to near Zero as we climbed uphill to 15,500 feet. Still, we managed to reached Y-Junction in time. Y-Junction is the point where one path diverged towards Madhuri lake while another one diverged towards Bum La pass(Indo-China border). The main reason of starting early is to reach Y-Junction before cut-off time as the Army might disallow your journey if you reach here late. This, we were told, is part of the caution as the weather up at Bum La can worsen in the afternoons.
Stop 1: Bum La Pass(15,200 ft Indo-China border)
Bumla Pass is the most scenic Indo-China border above 15,200 ft above sea level. Army is God, and so is omni present in this area. If you get stuck somewhere, they will happily help you out. Jai Hind! This is the pass from where Dalai Lama entered India escaping from Tibet. This is the same pass from which people's liberation army of China invaded India during the fiercest 1962 Sino-Indian War. Indian Army Jawaan has installed the bincocular here so that the tourists can use it to see the radar that chinese have installed on hill-top on their side, facing the Indian side. You will actually get WiFi signal of China and you can see the chinese electric poles on the other side. This is an awe-inspiring tourist spot which gives a true picture of the challenging conditions in which soldiers of the Indian Army are defending the nation's borders.
Stop 2: Sangetsar (Madhuri Dixit) Lake
Sangetsar lake and its backdrop look completely different every two months. Purple & Blue Rhododendrons were covering the mountain base on the way to this lake, just to welcome me, cough! Plucked few for the photoshoot. According to what the locals have to say, initially the lake was approximately 1 km away from its current spot but during the earthquake, a shift in tectonic plate caused the move of the lake to its current location. It submerged a great part of a pine forest too and if you visit the beautiful lake, you will see tree trunks of pine tree pop out of the lake which makes it a unique, offbeat picturesque travel destination. Well, do you remember the song Tanhai Tanhai from ShahRukh and Madhuri Dixit starred Koyla?
Stop 3: Pangateng Tso Lake
Although PTSO Lake comes first when you start from Tawang, it is always recommended to cover it, at last, considering the challenging weather at Bumla. Blessed with serene surroundings and wonderful scenery, Pangateng Tso lake is a hidden paradise with splendid beauty. The calm water, silently moving clouds, the earth with its wetness, chirping of birds and warmth is all that one gets while visiting PTSO Lake. The lake is well maintained by the Indian Army and offers a soothing and tranquil atmosphere to its visitors. The path towards the lake is laden by bright rhododendron flowers that add to the exquisiteness of the place. One can also find colorful birds on the lakeside and engage in wonderful nature photography.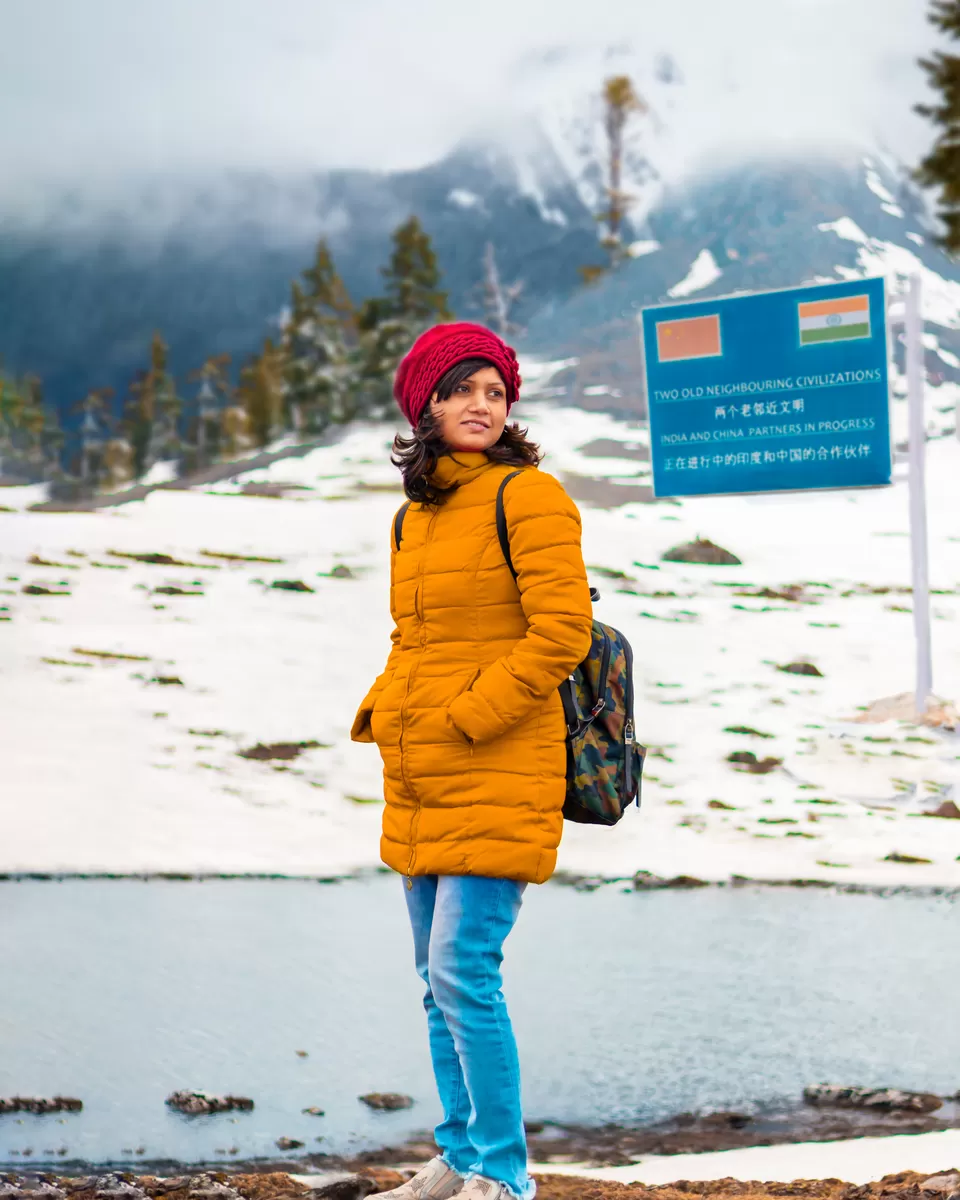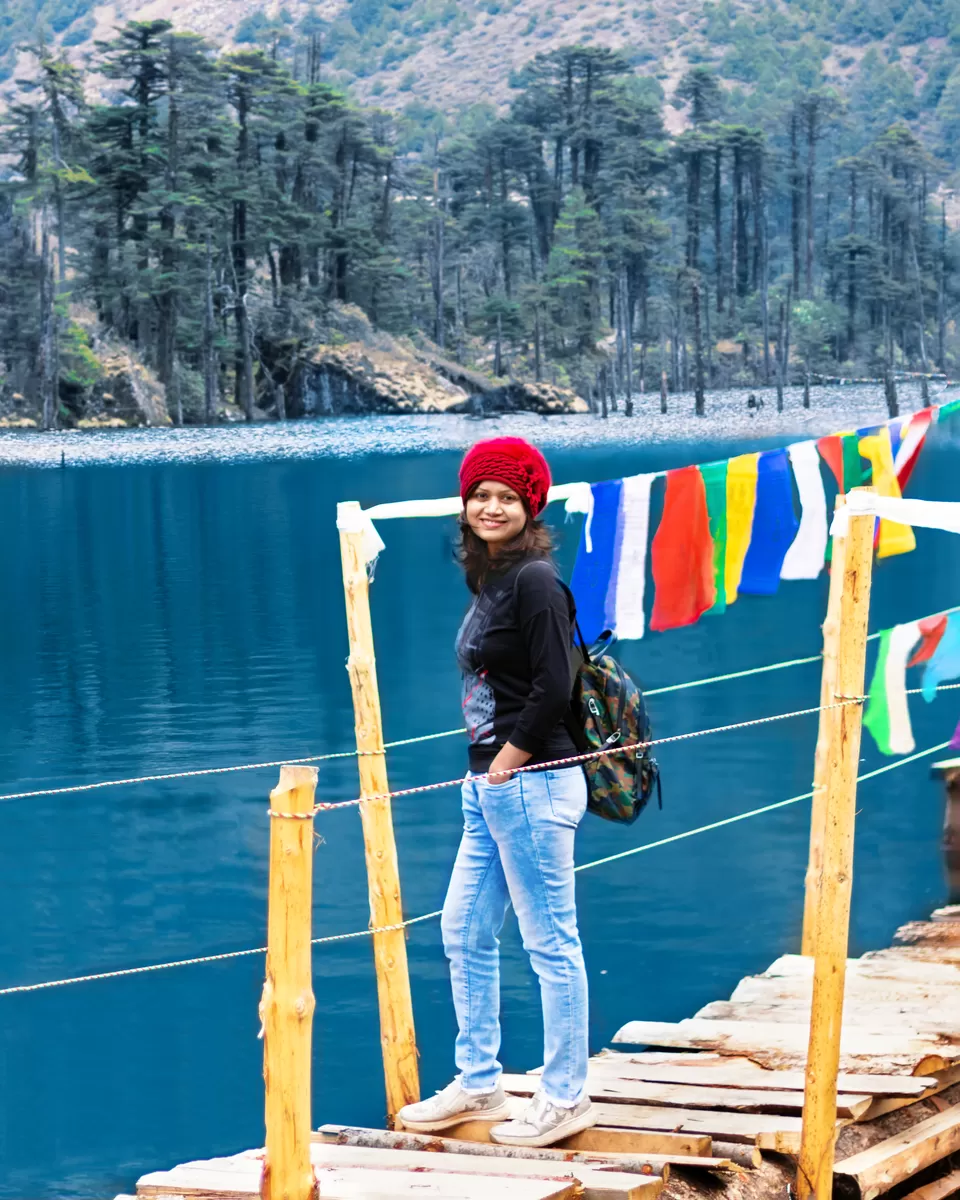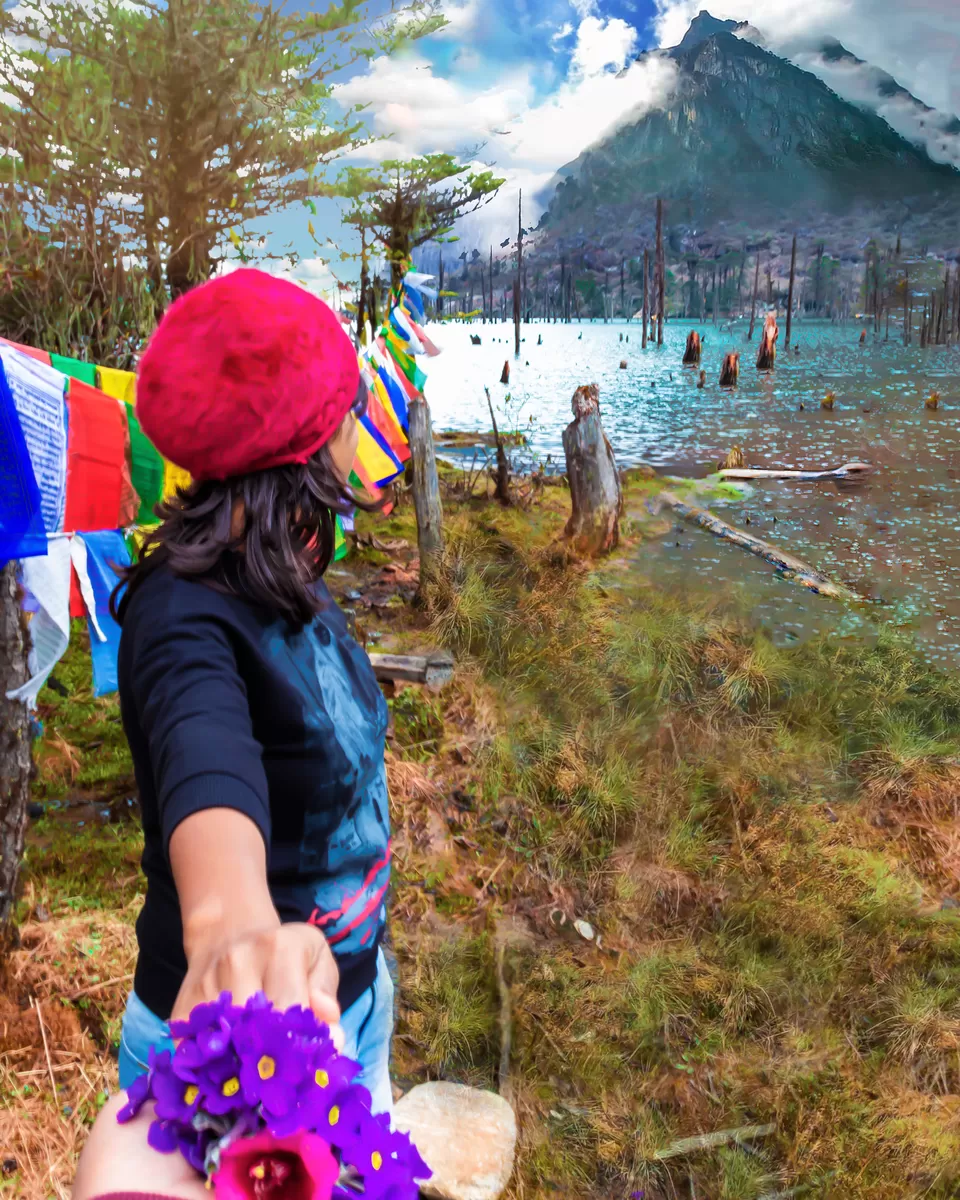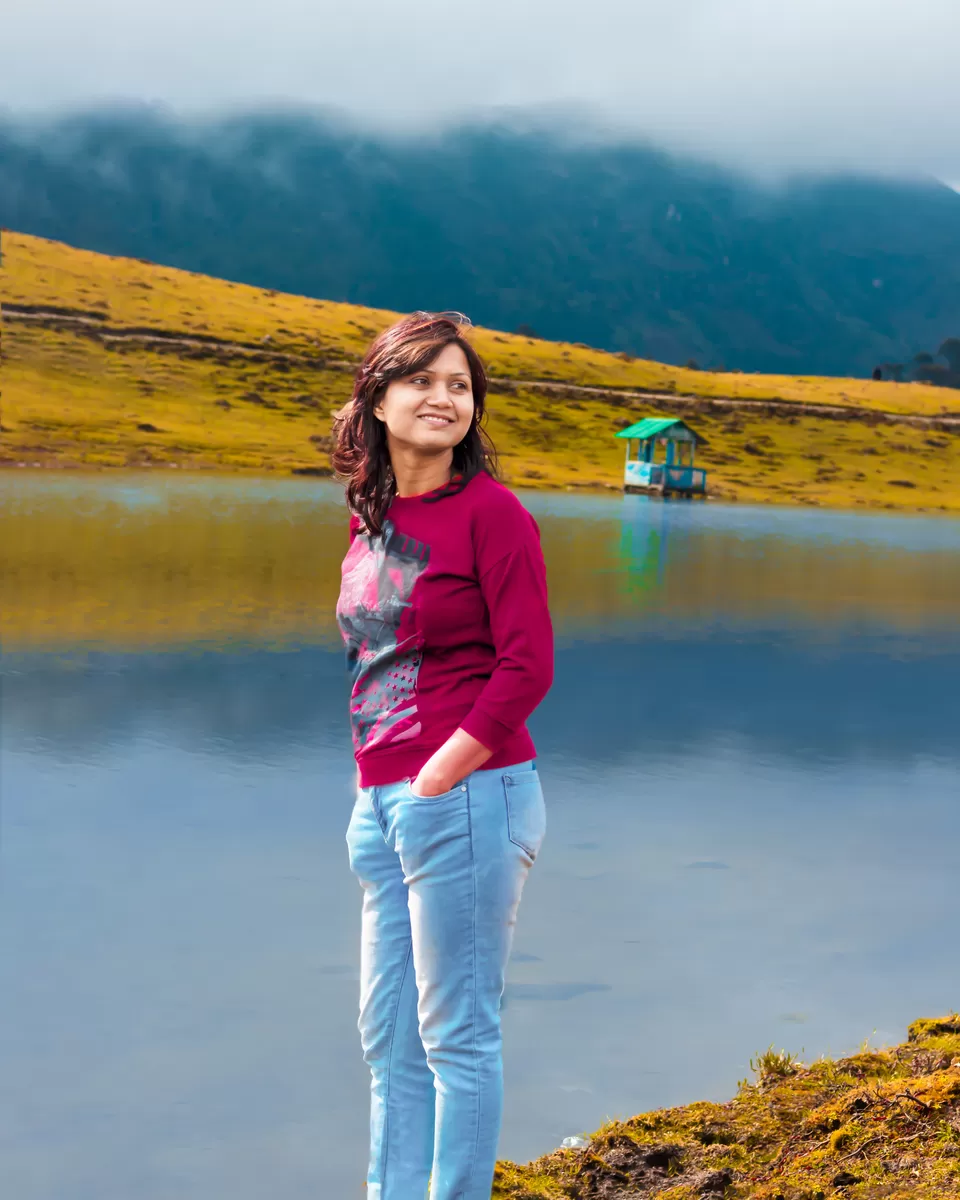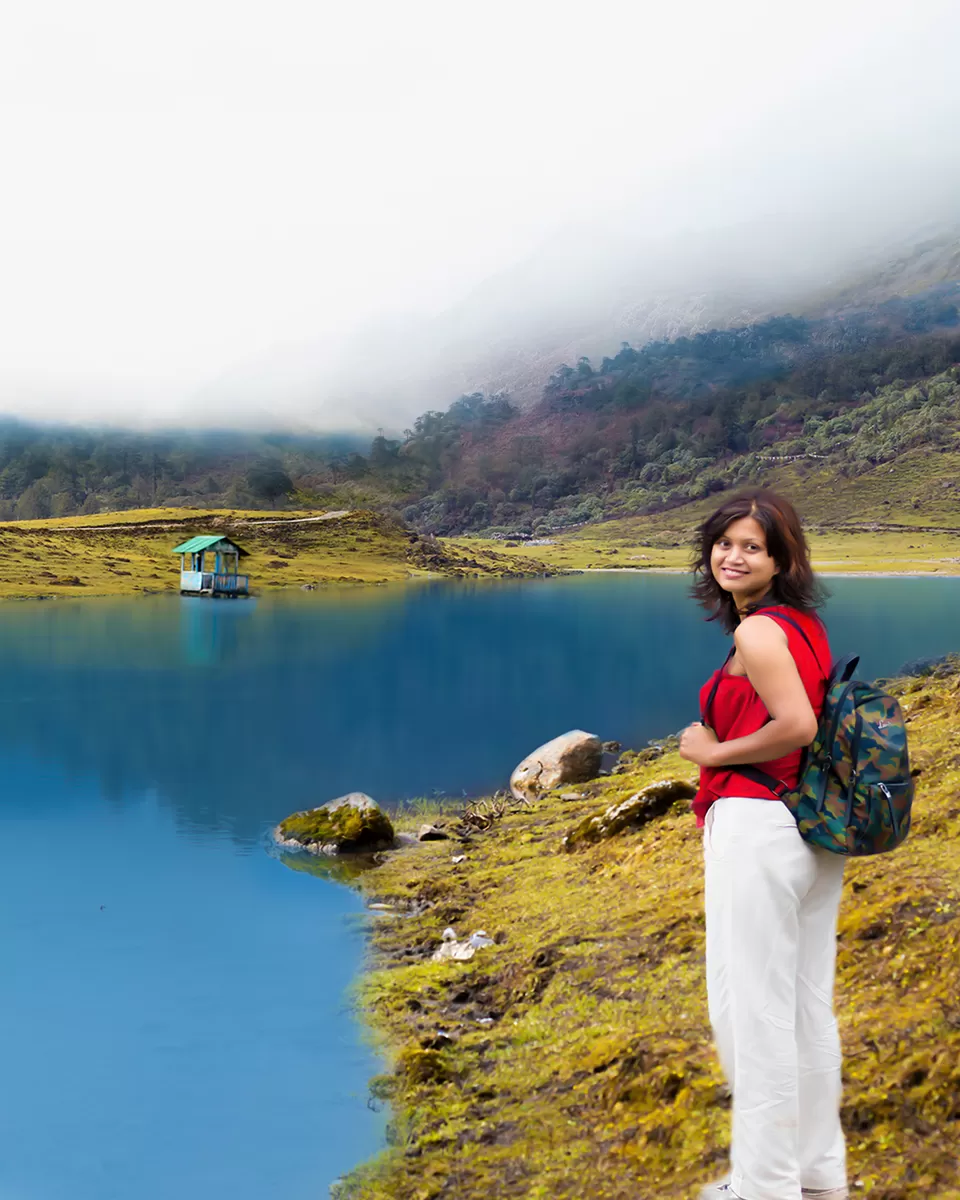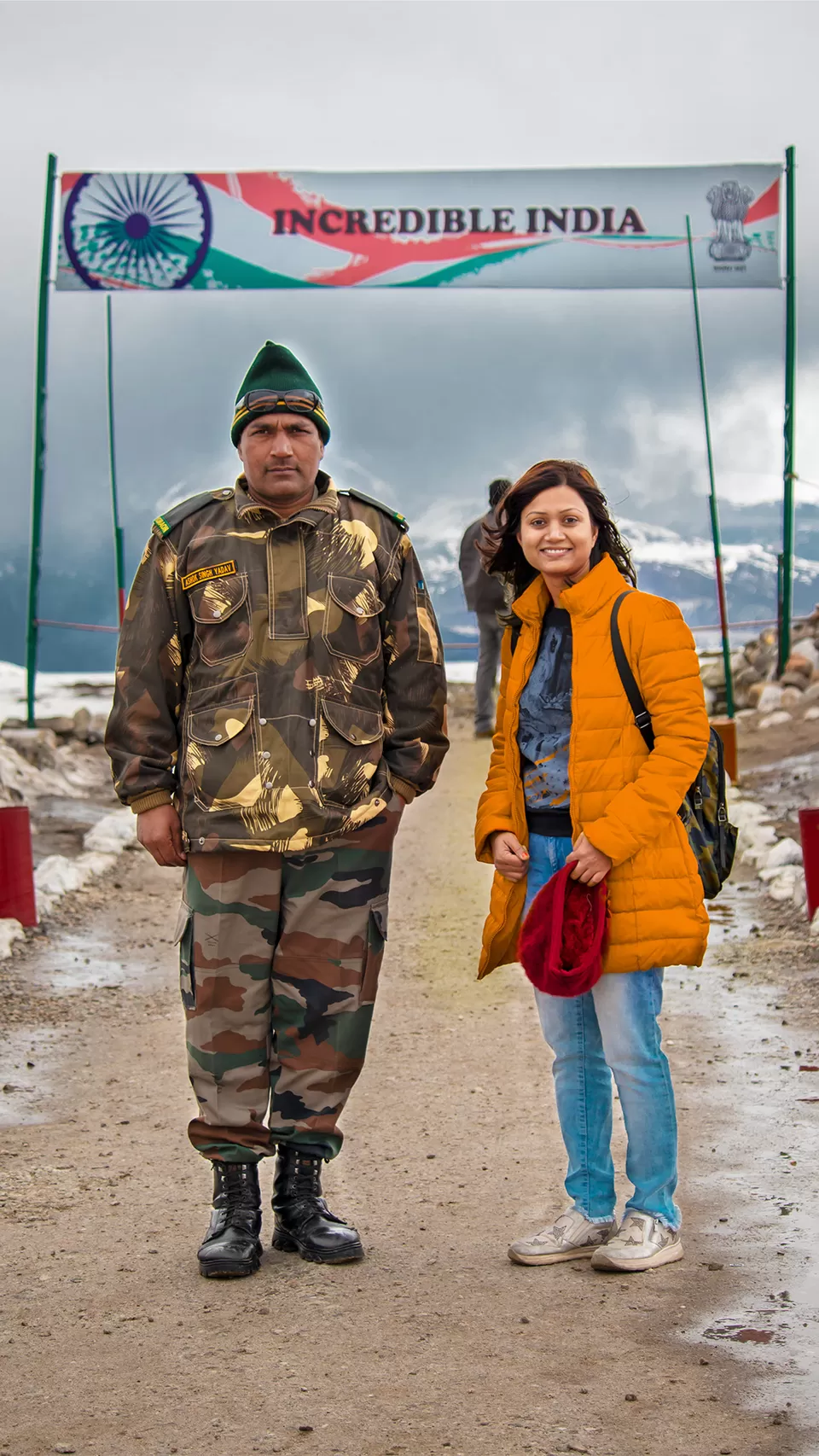 Tawang to Zemithang
Distance: 190 km(round)
Overnight: Tawang
Today, we made a day trip to Zemithang and drove up to Bhutan and Tibet border. Zemithang is the most offbeat location tucked away in a remote corner of Arunachal Pradesh bordered by Tibet on one side and Bhutan on another. The 14th Dalai Lama is reported to have escaped in March 1959 through the same route from Tibet to Tawang via Zemithang. As a result, the Buddhists considers the escaped road as the most sacred one and is most noteworthy in the Buddhist community.
Stop 1: Lumla Village
Lumla village which is 45 kms from Tawang(on the midway to Zemithang) is famous for the great Tara Devi Temple. Tara - the female Buddha is also known as the mother of liberation. The location of the statue is its greatest advantage. One can see Bhutan from one side and Tibet from the other.
Stop 2: BTK Waterfall
Bap Teng Kang Waterfall is situated 20 km before Zeminthang. This 100ft tall waterfall can be seen from the road.
Stop 3: Gorsam Stupa
Gorsam Stupa located 5 km before Zemithang is the replica of "The Boudhanath of Nepal", the other replica being Chorten Kora in Bhutan. There is no written history and no one knows the exact date it was built. According to the locals: Lama Sangye Pradhar(Monpa), who supposedly built this 100ft stupa traveled to Kathmandu Nepal and secretly carved a miniature model of the Nepalese Boudhanath using radish/carrot. He constructed this isolated Gem after he secretly brought that carrot back to Zemithang.
So many unnamed stops:
The entire Zeminthang village has a glorious view every mile, we parked the car in the middle of the road as there were no tourists around, which shows how unexplored is this Arunachal hidden paradise.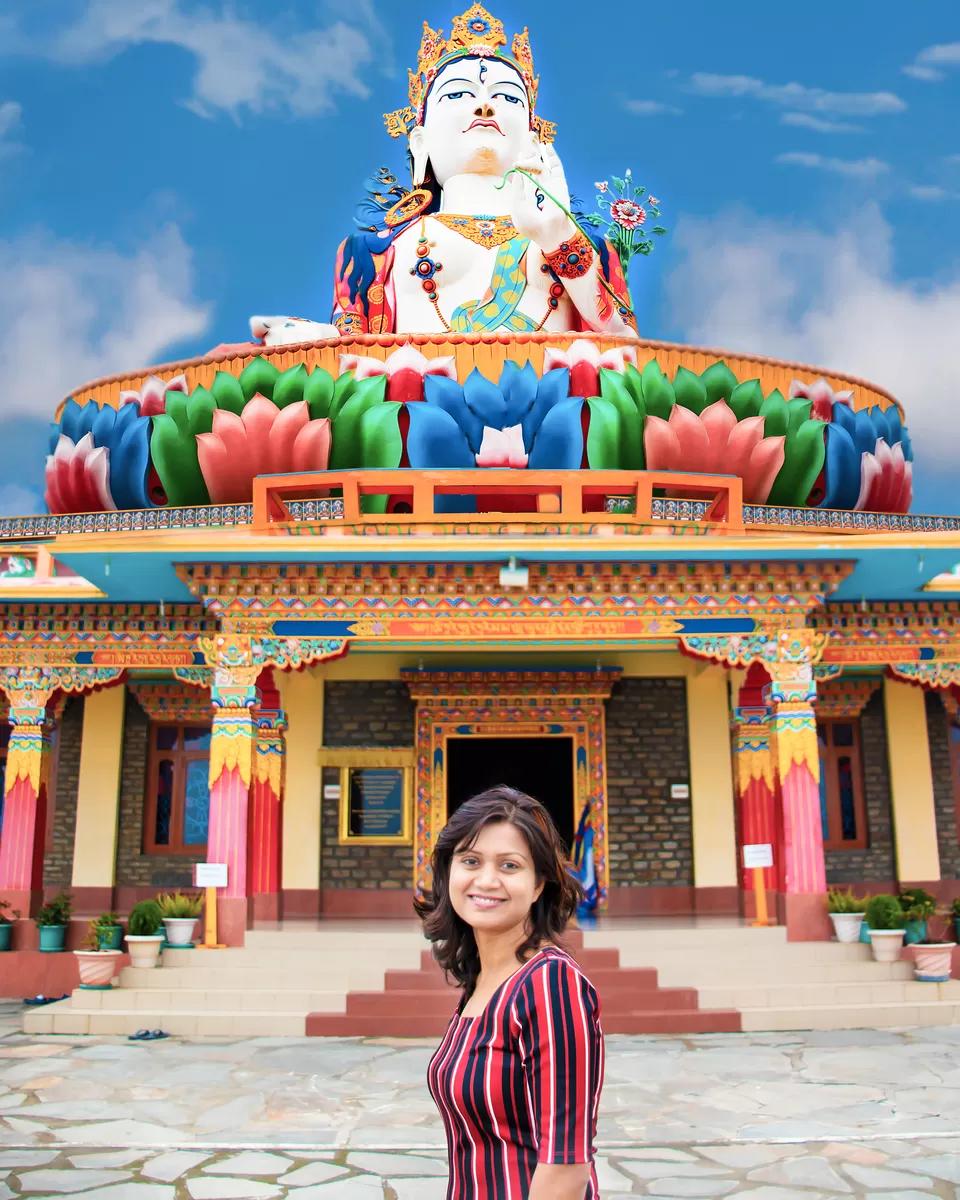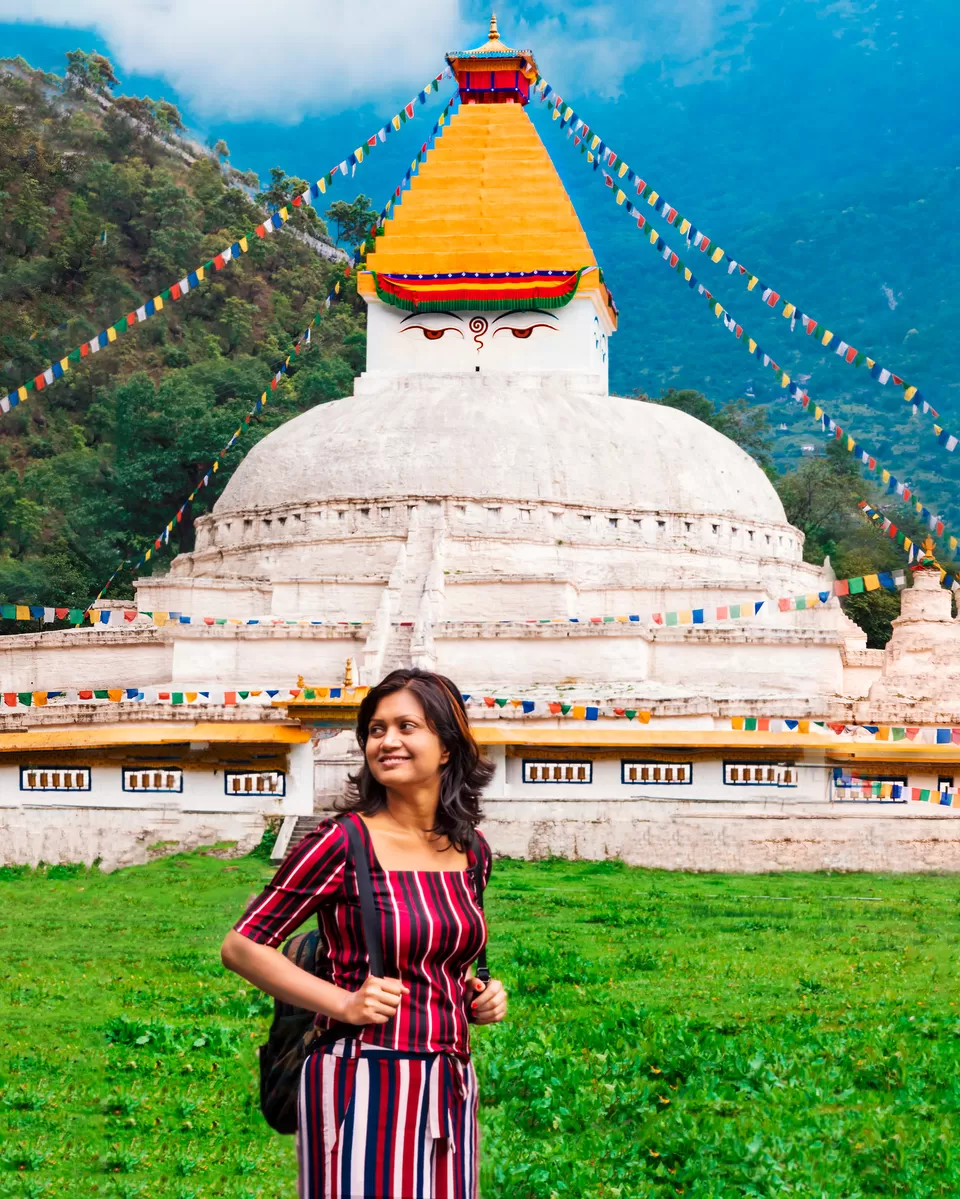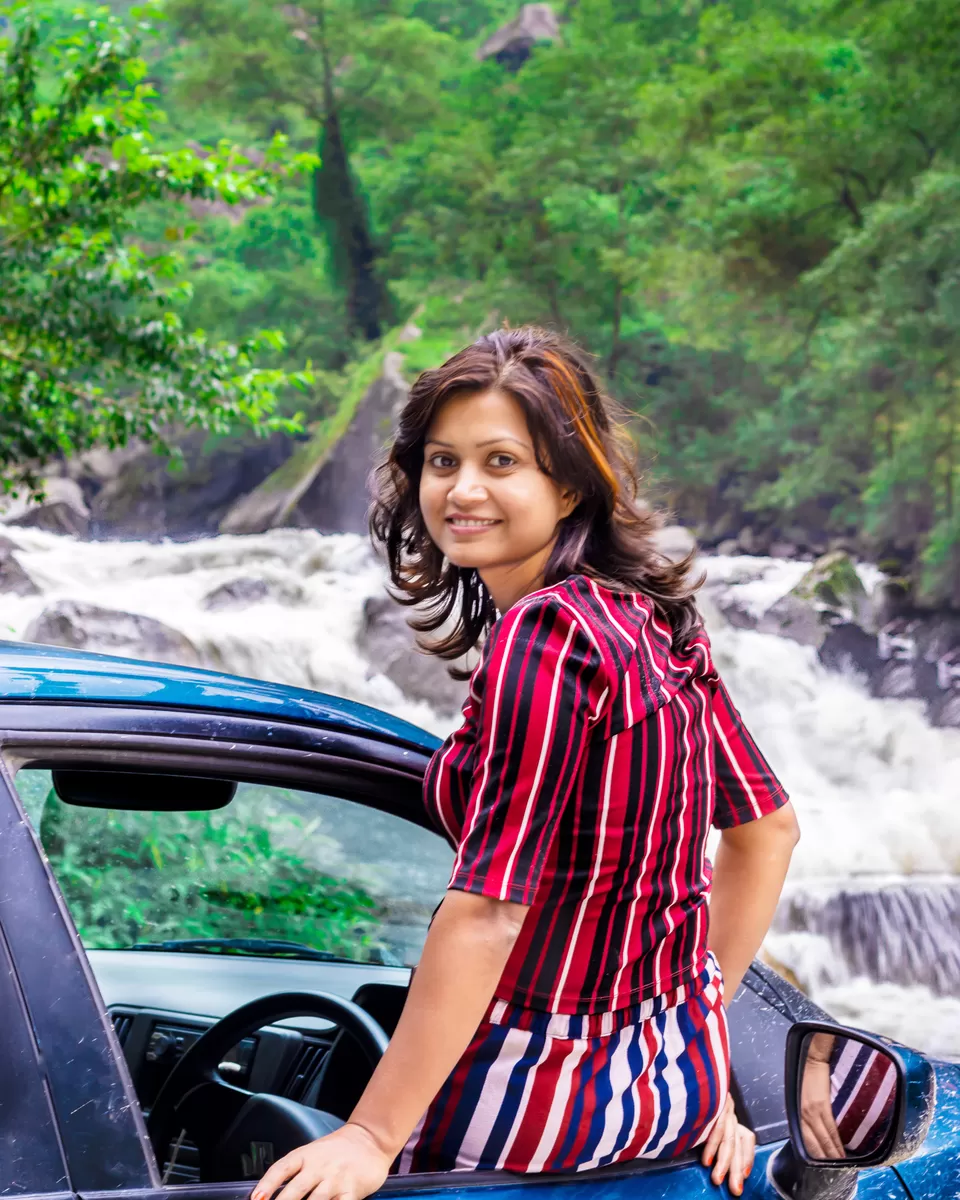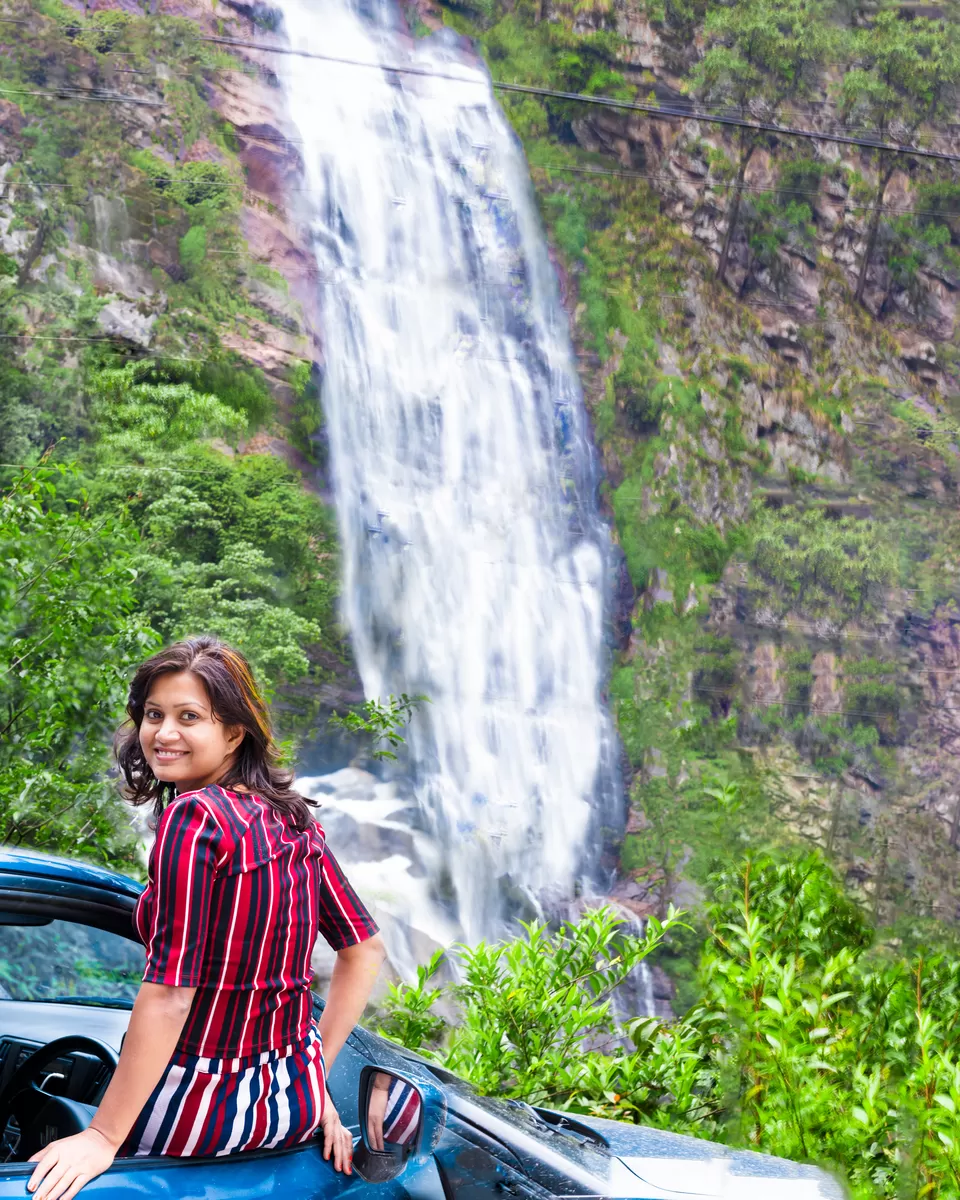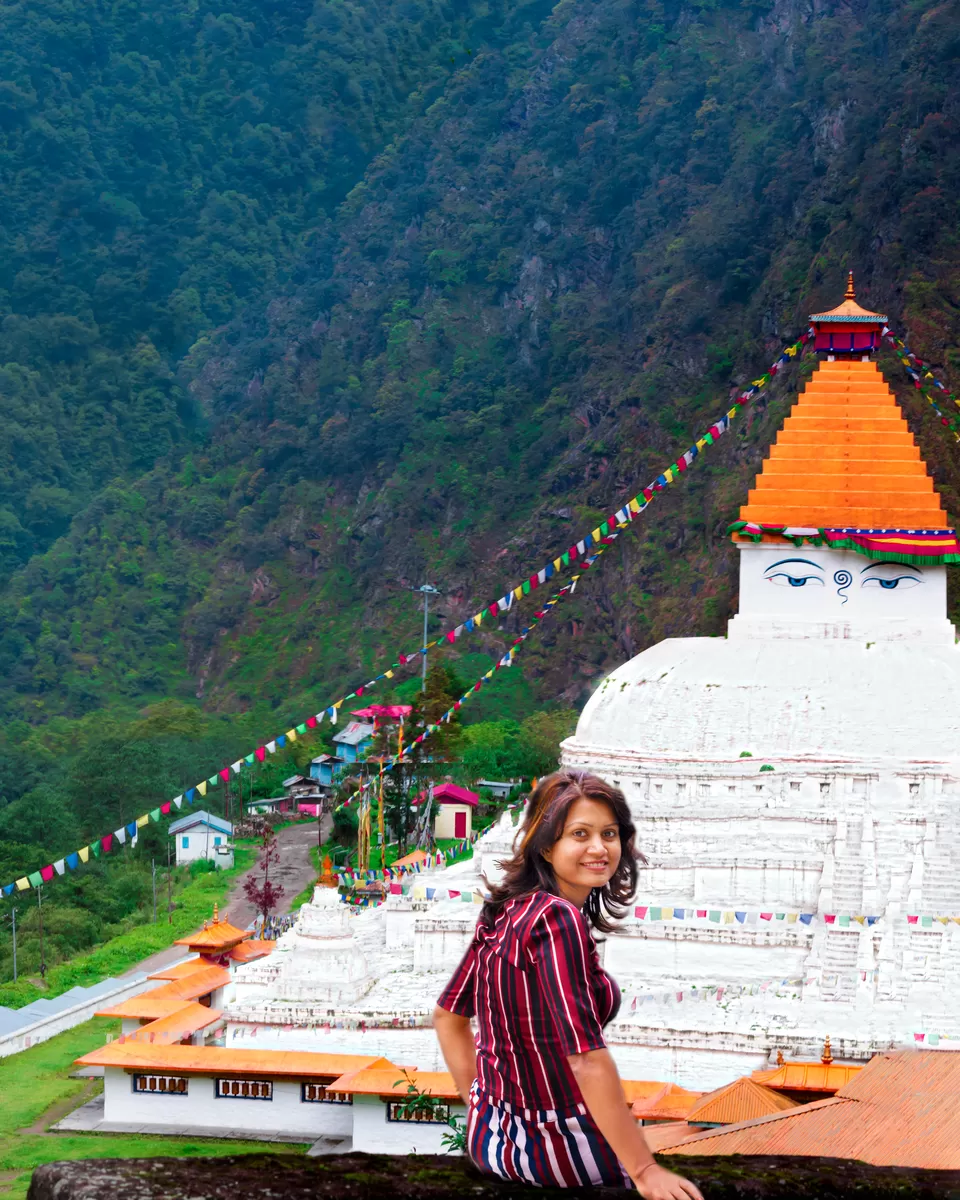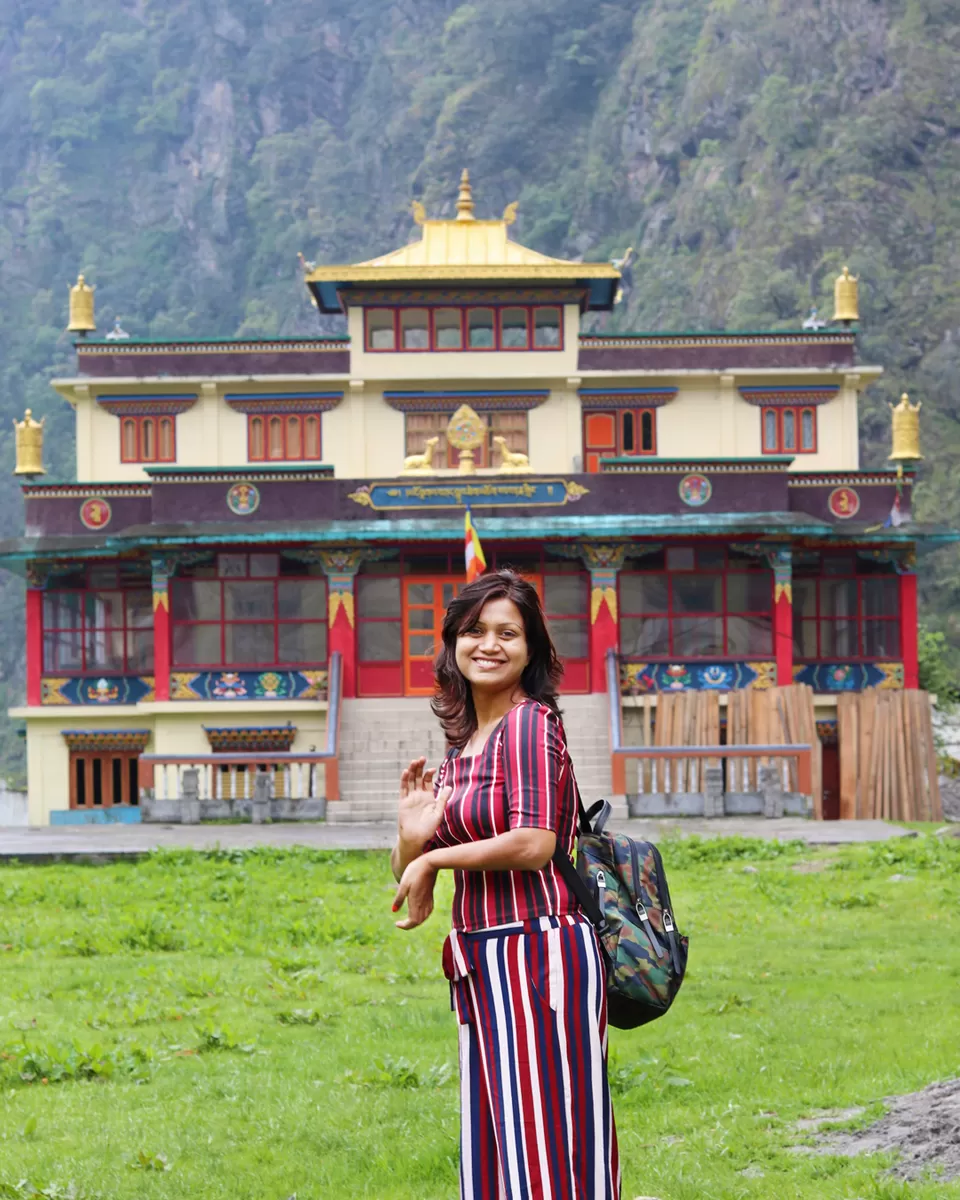 Route: Tawang- Bomdila NH 13
Distance: 170 km
Time: 6 hrs
Overnight: Bomdila
After 3 days in Tawang, we left early to retrace our route back to Guwahati. However, this is not the end of the journey as we took a completely different route and picked a different transit point. The best is yet to come. We now headed southwards to Bomdila, a pretty hill station with apple orchids, monasteries and numerous trekking trails. As soon as we reached Bomdila in the afternoon, we searched for the hotel(not digitally), checked in and visited Bomdila monastery atop a hill. A car can be driven all the way. The view from up here is sure to take up a permanent space in your memory and its beauty will be unforgettable. Clouds kissing the ground, the massive Himalayas towering all around, the panoramic view of the Kameng Valley - not a single one of them will let you down. Then we visited apple orchards as Bomdila is famous for apple.
Route: Bomdila- Guwahati NH 13
Distance: 290 km
Time: 9 hrs
Overnight: Guwahati
Last day of our road trip through the untrodden path of Arunachal Pradesh, but there's still one place left to visit near Bomdila:
Chillipam Monastery(Zangdokpalri Monastery)
Only 1% of travelers successfully discover this offbeat place, located on a hillock near to Rupa town, 25 km from Bomdila en-route Guwahati. Hence, start early from Bomdila for Guwahati to spend significant amount of time at this stop. One has to take a deviation from Rupa to go upwards the hill to reach this picturesque and eye-pampering hillock. The natural beauty of Chillipam Monastery is unbeatable and the view is heart-stealing, it is tranquil, quaint, calm, oozes an ethereal charm. This is the only monastery in Arunachal built by a Chinese architect. I would rate as the best amongst the monasteries in the Tawang area. Google maps were not reliable in finding this heaven.
After spending 2 hours here, we continued our drive to Guwahati through the highway that has tea-estates on either side of the road.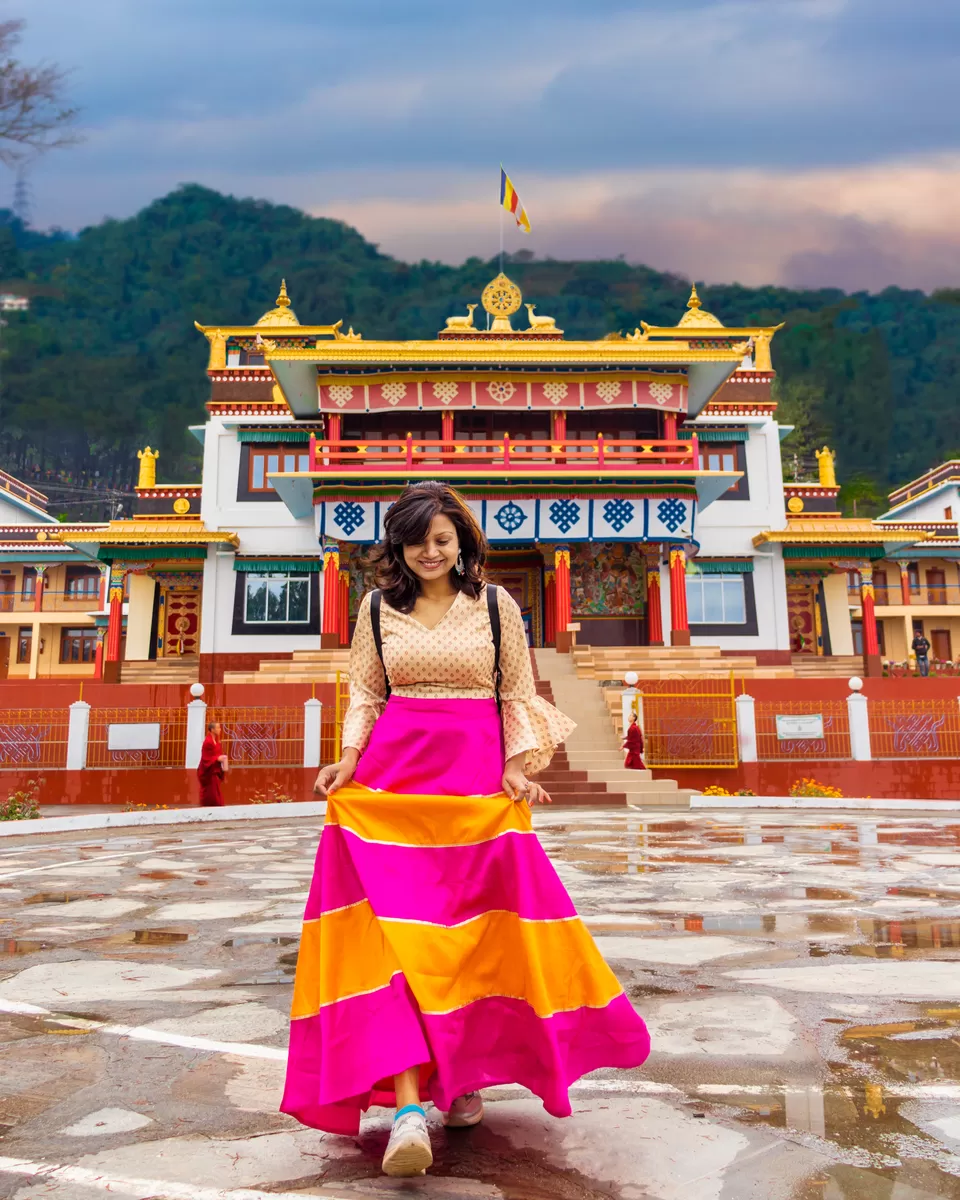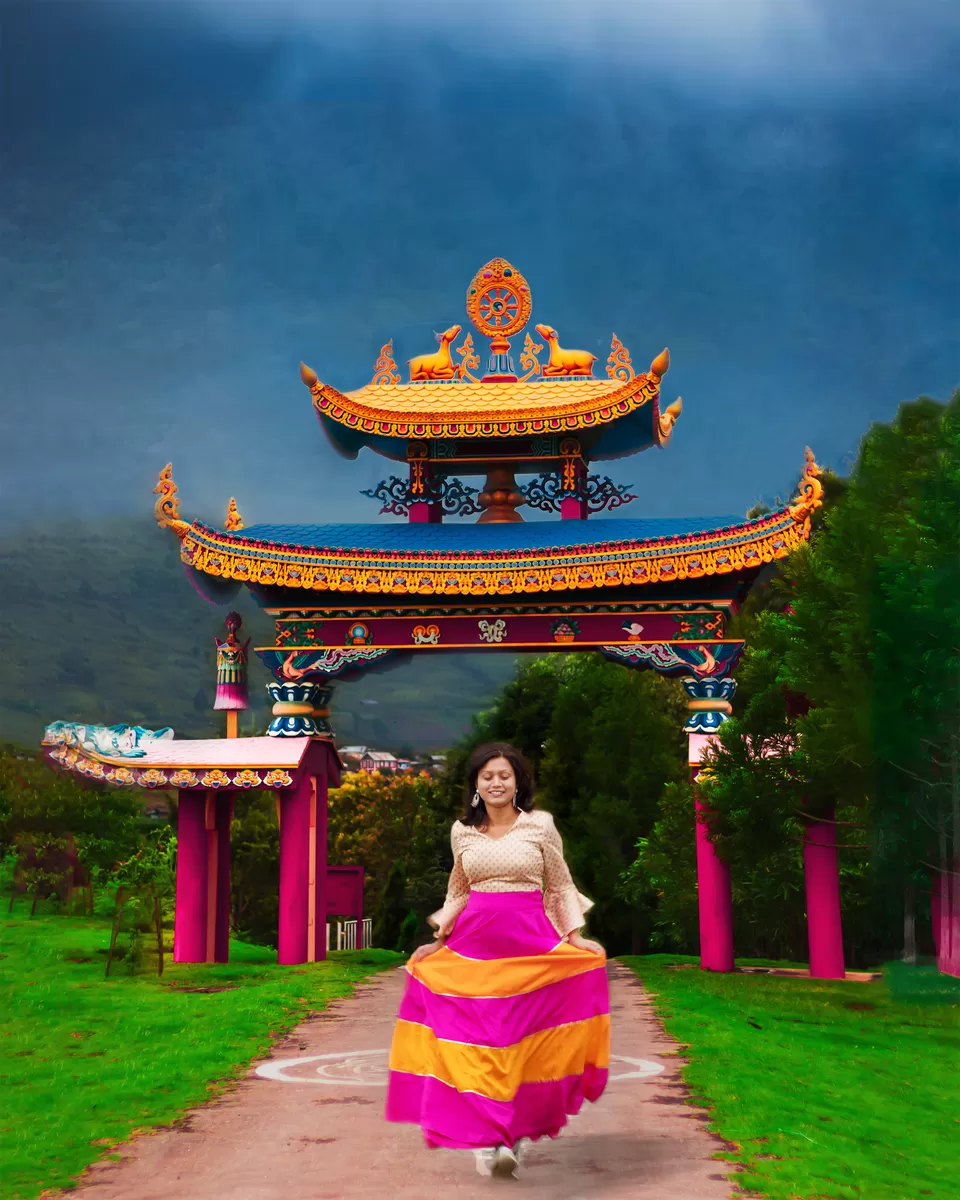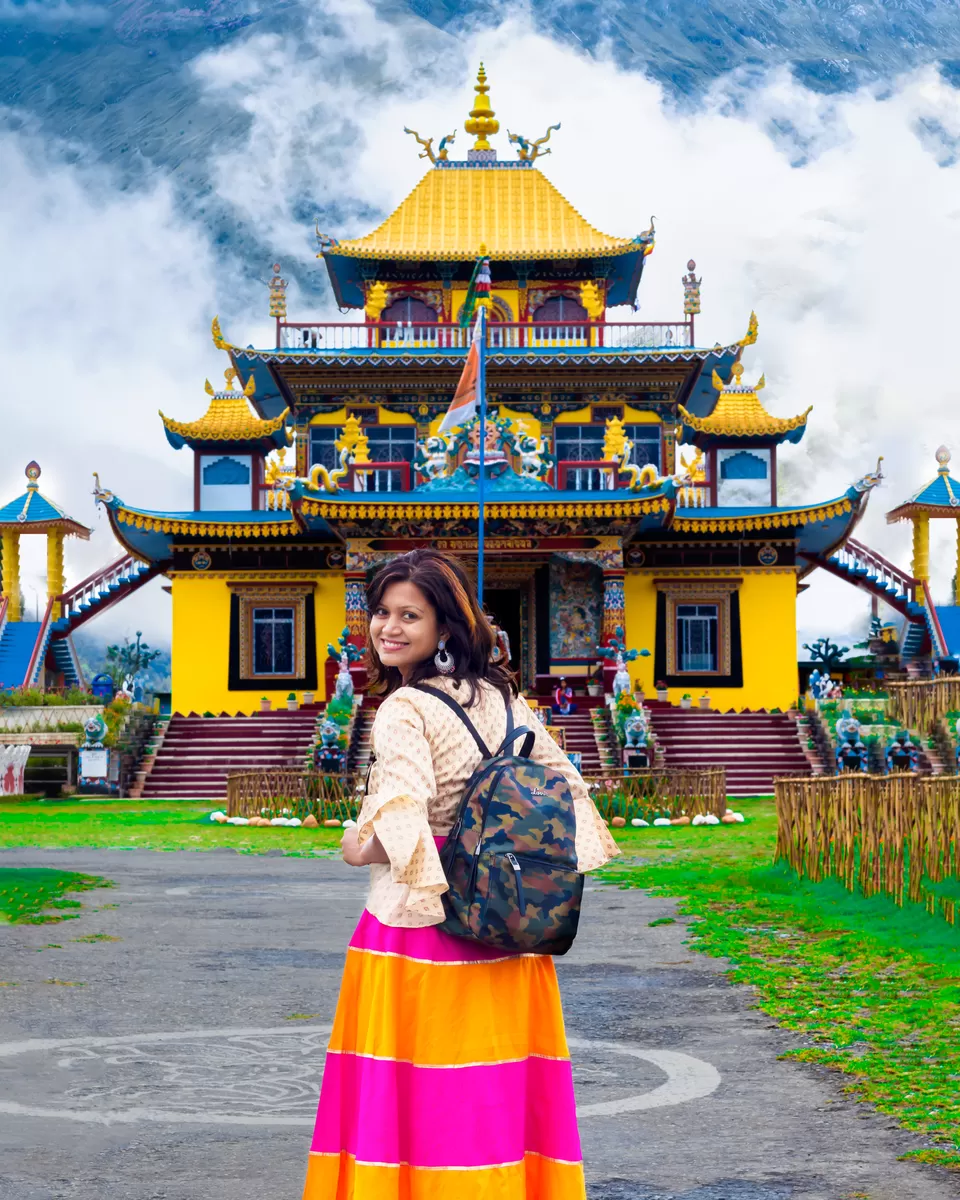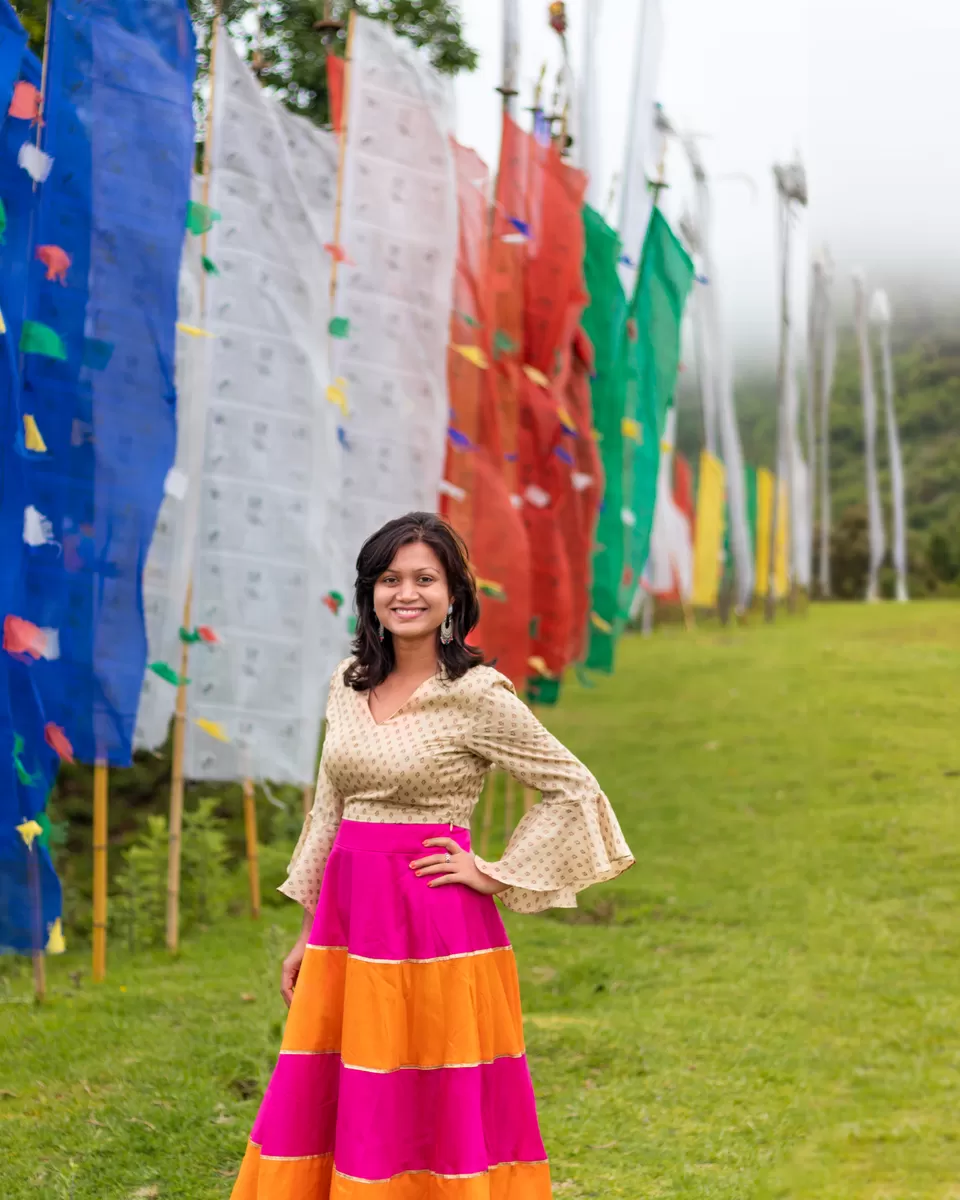 Checkout my instagram (username: @wanderfulpassport) for more photos, videos and budget hack about this journey of a lifetime.