Polish adventure-photographer David Kaszlikowski, captured stunning pictures of the icy tundra of Baltoro glacier, one of the largest glaciers in the world and K2, the second highest mountain in the world, as part of his expedition to the Karakoram region to shoot for a documentary.
Kaszlikowski managed to capture the beauty of this gigantic and inhospitable, but beautiful glacier in a way that has never done before by anyone! He sent his drone on flights to scout the surrounding landscape, at the Baltoro and Godwin-Austen glaciers near K2. This was in addition to employing some of the best imaging tools commercially available, a Canon 5D Mark III in his case.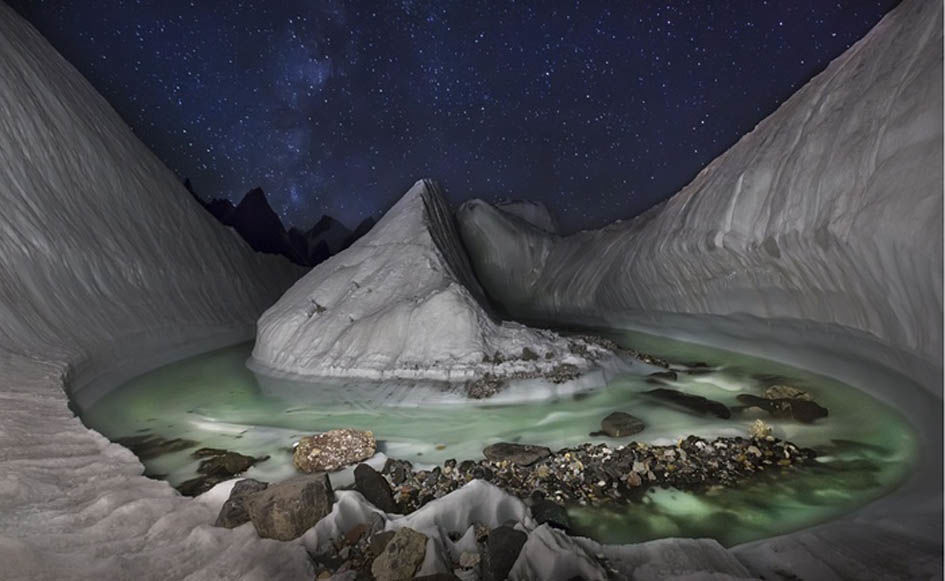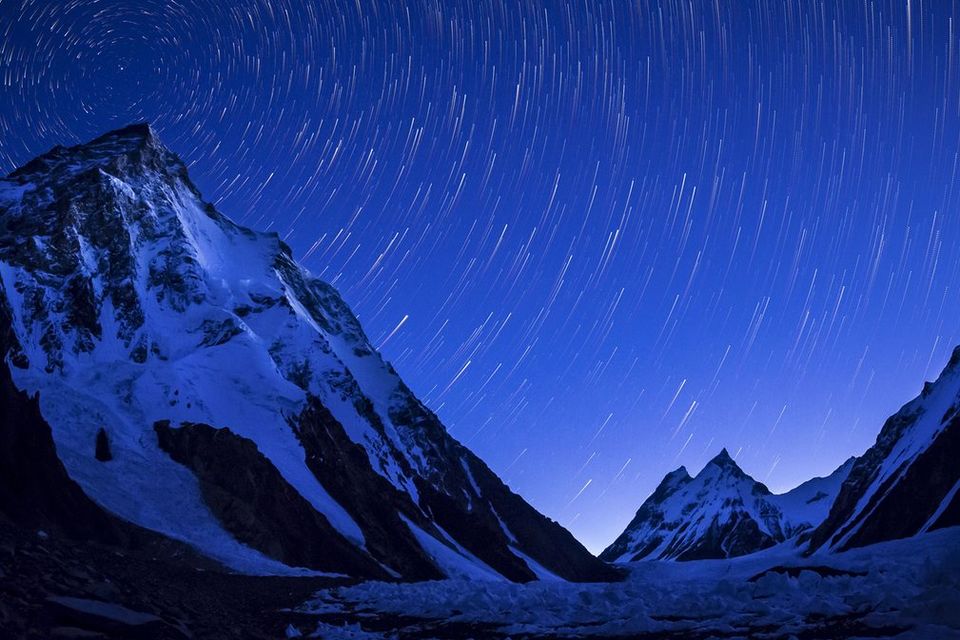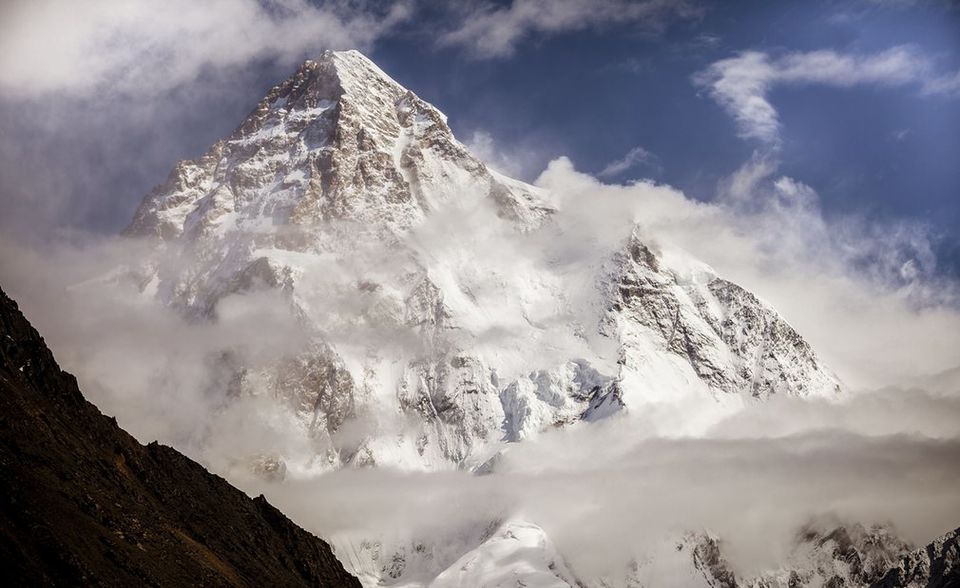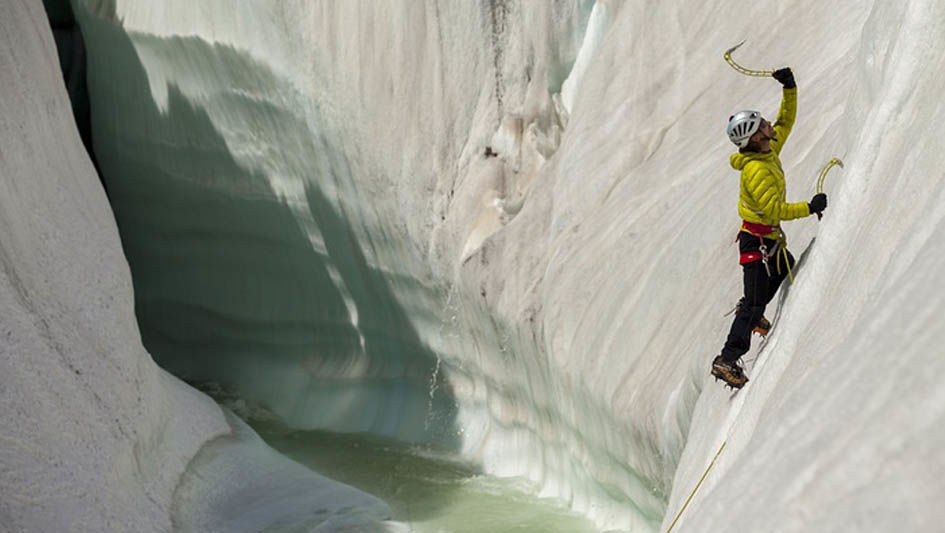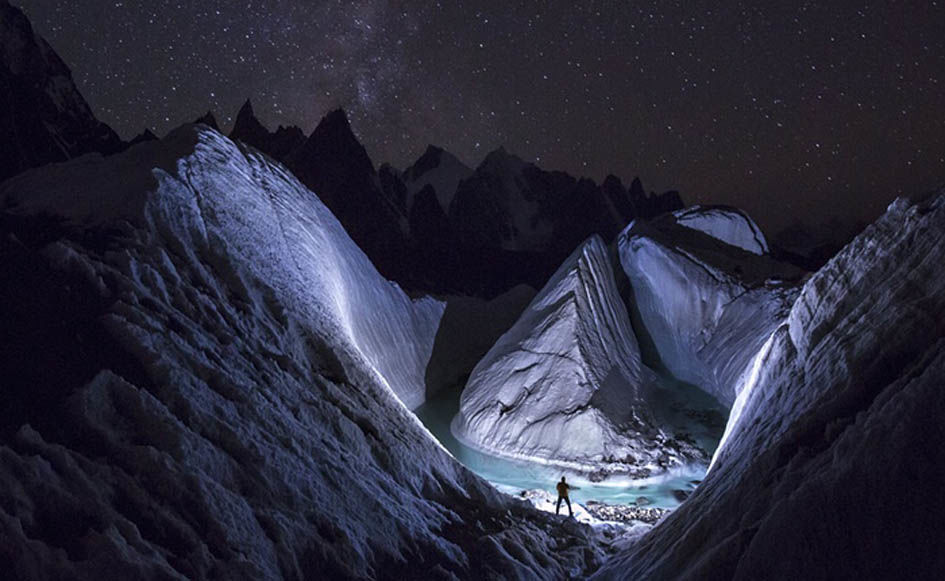 This is a picture of the porters' tent at K2's base camp which is just a tarpaulin stretched over the stones, on the left, while the other tents on the right belong to expedition members.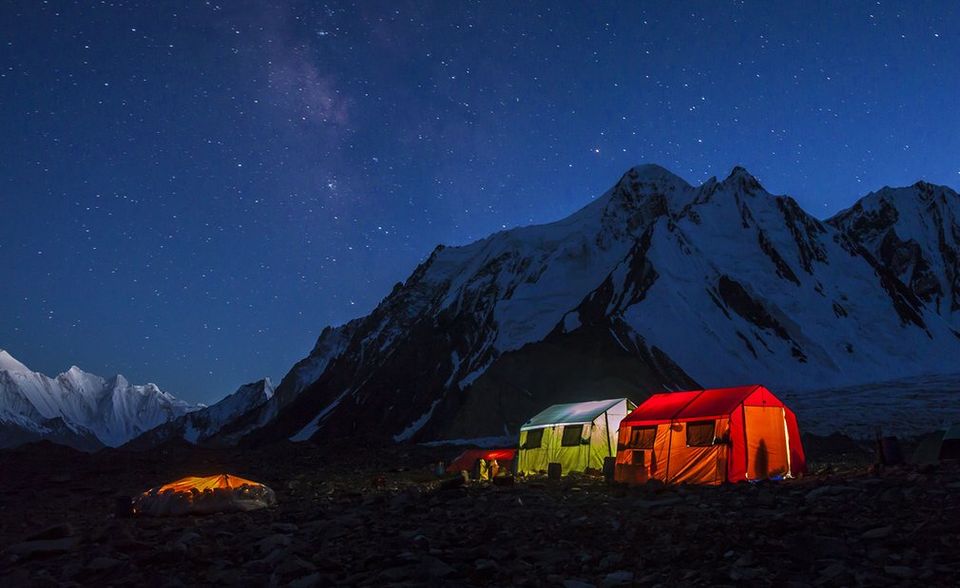 This picture shows expedition members meandering between crevasses with the Gasherbrum IV massif visible in the background.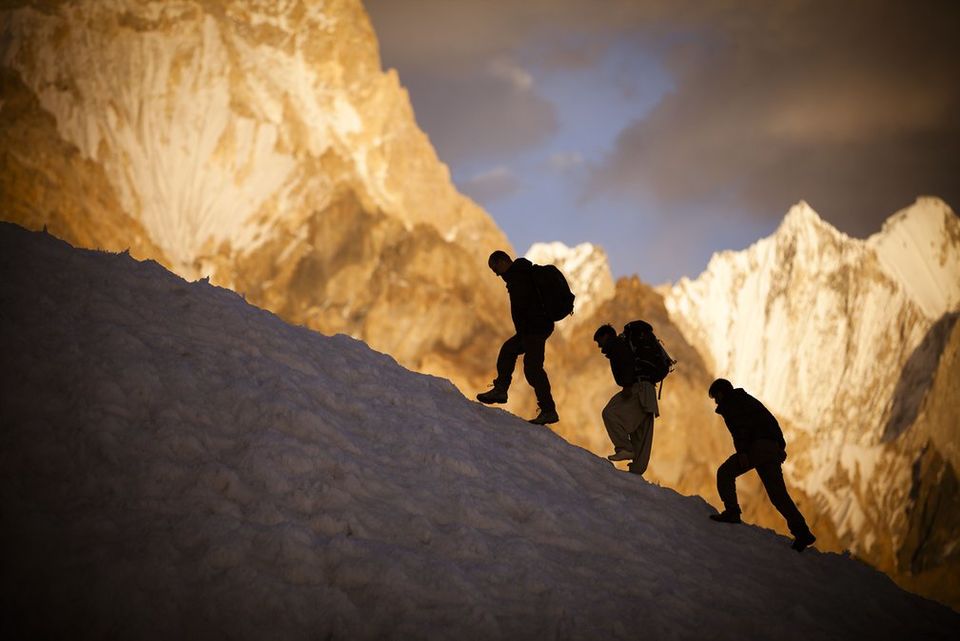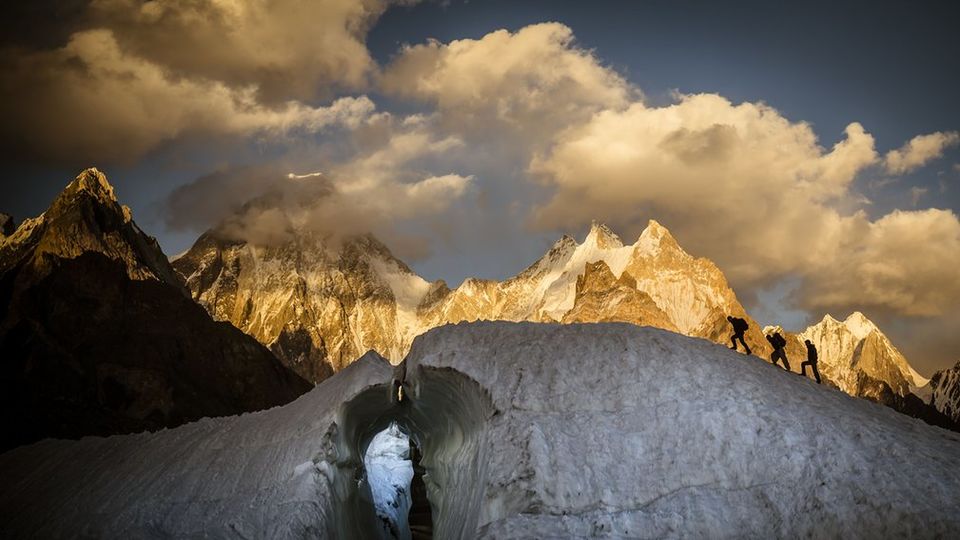 The photograph below shows Balti porters carrying loads which range from 25kg to 50kg, a task they undertake often wearing only basic rubber sneakers filled with fresh grass to stop their feet slipping.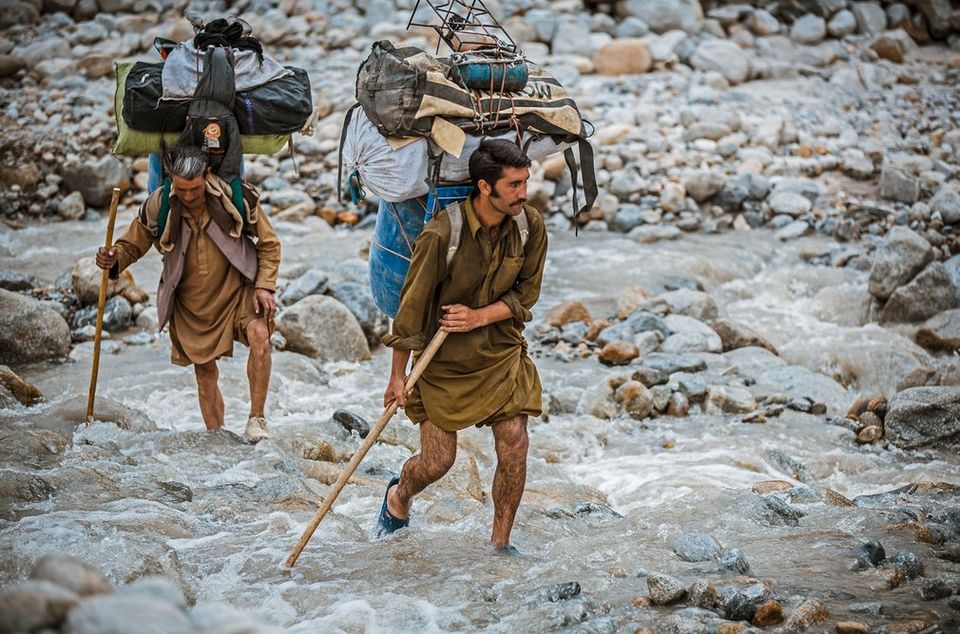 Here is a photo of the porters photographed outside at the base camp. They sometimes light fires using rubbish from the expeditions.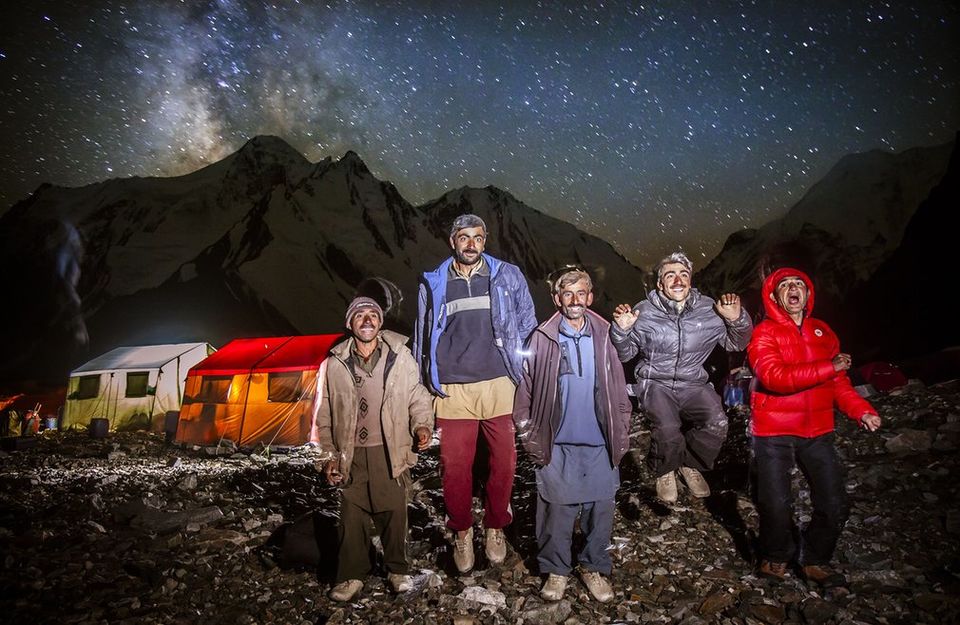 Read more about this here.