Well as you see i am Pakistani.. we people are very adventurous, we have giant gigantic mountains, 5 out of 12 in the world, we have world's first and second largest glaciers.. We have Deosai, It is one of the highest plateaus in the world with height over 4,000 metres.. I am young outdoor lover, but in free time motivates others to go into the wild through organizing trips, even on cost to cost basis, hikes and other fun things. The most amazing thing I have done is that I trekked for few days, more than 200 km, from Askoli to K2 Base camp in June 2014 ..
DAY 01 – RAWALPINDI/Skardu. Total drive time from Islamabad to Skardu is 22-24 hours. We have K2, (The savage mountain) more challenging and dangerous than Everest..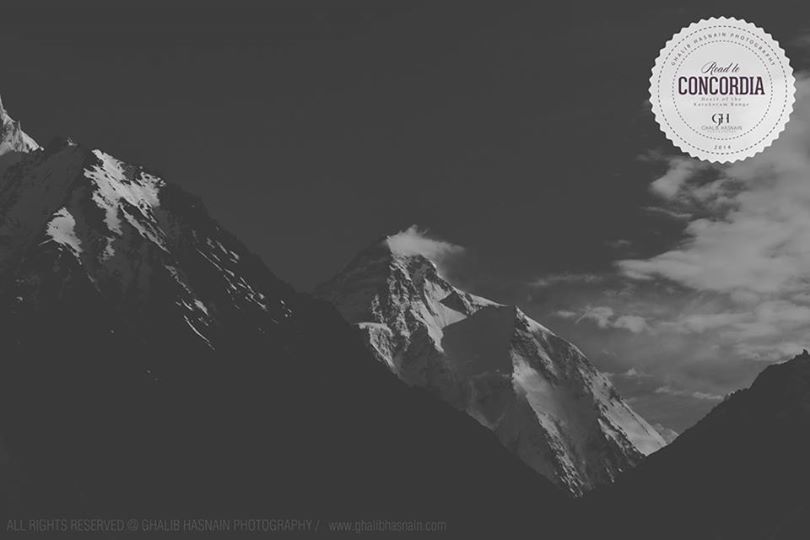 DAY 02- SKARDU (HOTEL) It was free day for rest, shopping or sightseeing. While staff made final arrangement for the trek.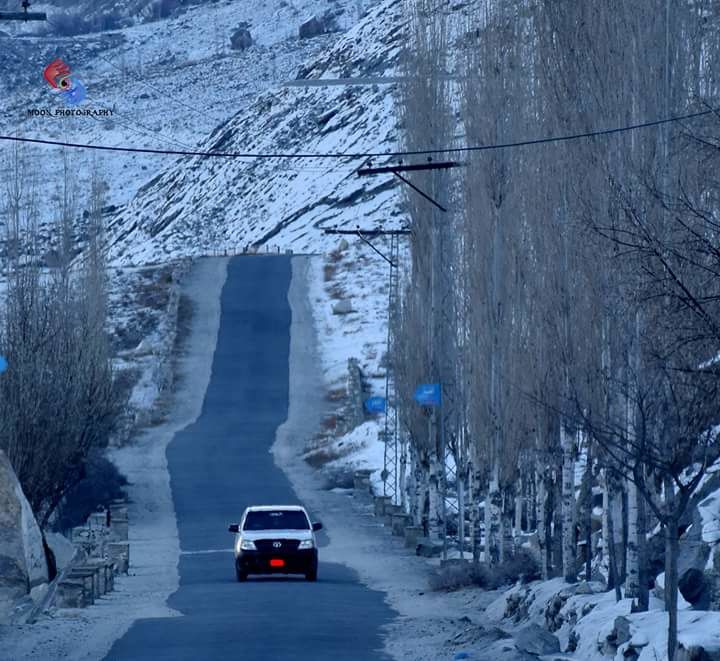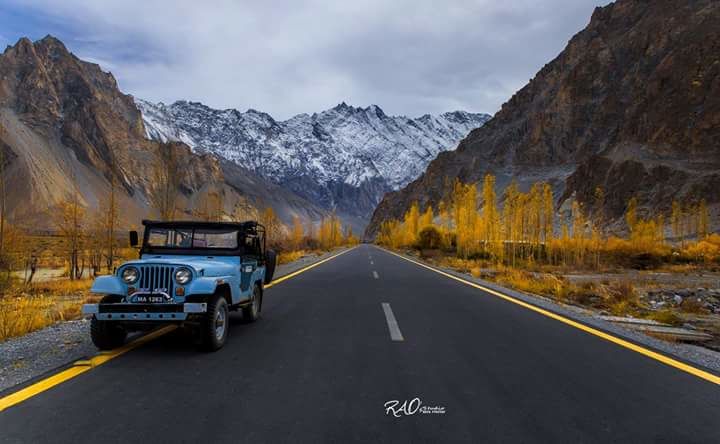 DAY 03 –SKARDU -TO- ASKOLE (CAMP)The road to Askole comes undergoing rapid erosion and gets closed quite often. If unable to jeep, the group disembark & walk to Askole on the same day or camp for overnight (subject to distance). we started our trek from Askole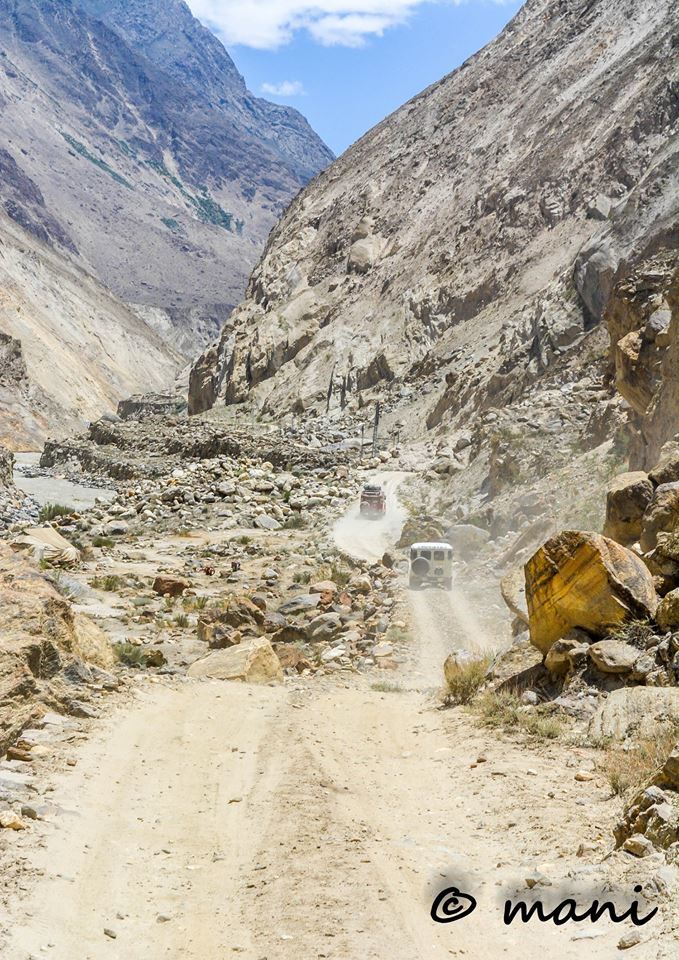 Its like a strenuous and demanding but rewarding as well..Trek starts with green fields opening up to small up downs full of rocks and then a large plane leading to lunch site called Korofong which is full of green trees and cold water stream making it beautiful place.
DAY 04-ASKOLE -TO- JHULA (CAMP) Today we leave the last inhabited village. For the remaining portion of our journey we rely on our porters who carry our food and equipments and sustain our expedition.It took us 4 hours to reach there and 5 more hours to reach our camp site Jhola. Second half of trek was narrow trek along the river on right and mountains on left..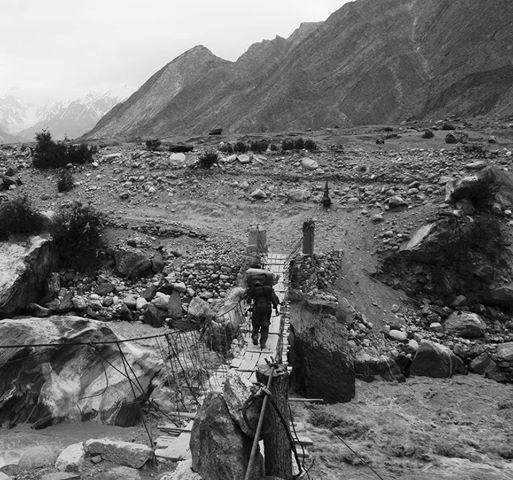 DAY 05- JHULA -TO- PAIJU (CAMP) Second day of trek starts with rocks and all the way ups downs which sometimes make you feel crazy as each up looks the last one whereas it is never the last one here. Lunch place is 4 hours away, Bardumal also called Two rooms place stands out as there is no green patch here, just took lunch there before take the last part of day's trek of 4 hours which ends at Paiju camp site...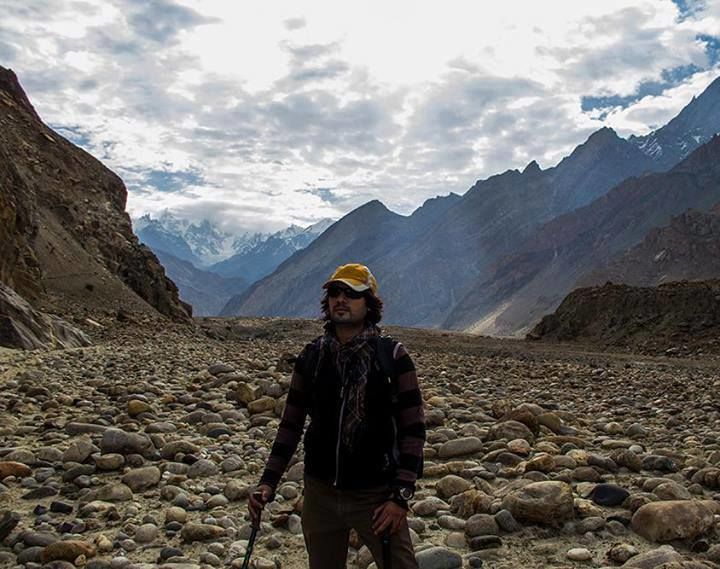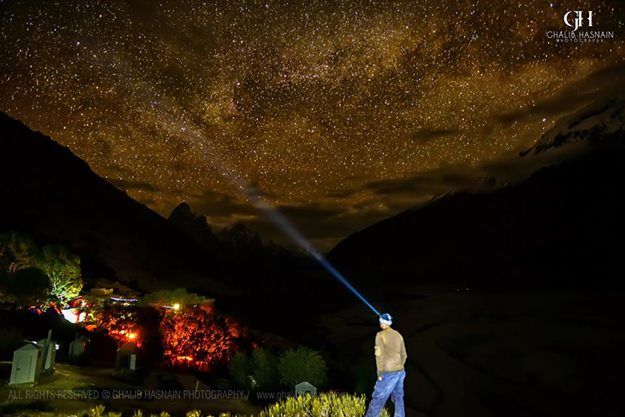 DAY 06- PAIJU rest day.. All porters get together here and sing balti songs here that sound so sweet and makes you feel that you can understand each word they are singing. Rest day is all about meeting other groups, enjoying food and sharing experiences..This evening, the porters made their own music which went on till late in the night. The night was unbearably cold, here porters were at the peak of their creativity, belting out the Balti music to everyone around camp, through drumming, clapping, singing and dancing.. the night was the way to relax after carrying 25kg or plus their personal stuff all day.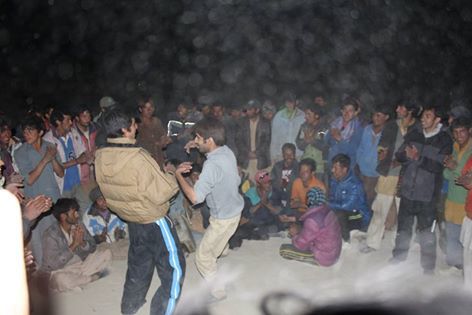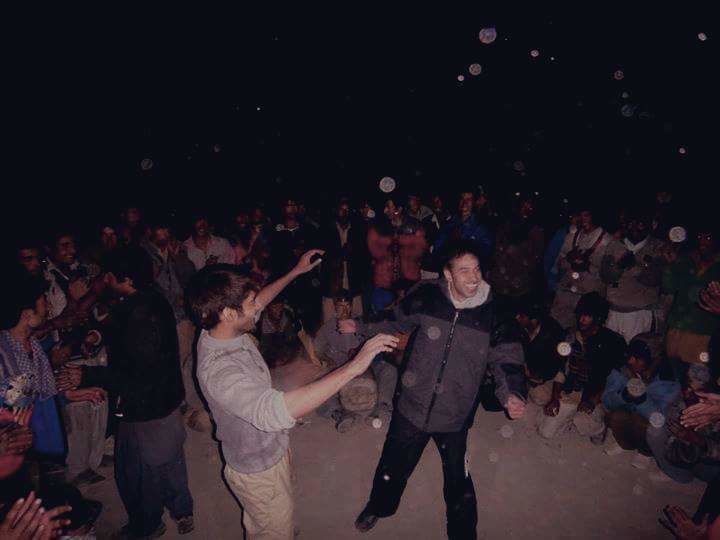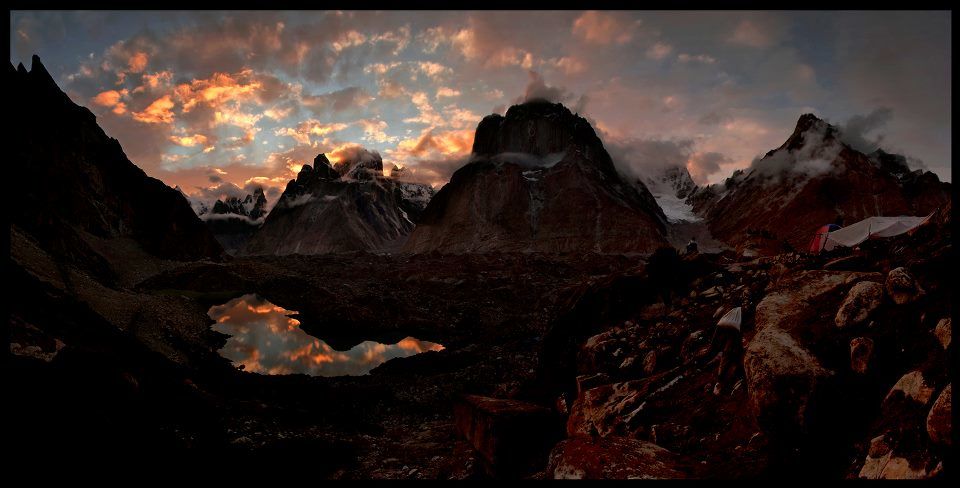 DAY 07- PAIJU -TO- URDUKAS (CAMP) We had to begin our trek after an early breakfast. Traverse the junction of Paiju - Baltoro Glaciers through crevasses & lunch below Liligo, the traditional camp under the muddy cliffs with fine views of rock spires. Cross the Khuburse torrent early morning and ramble over two glacier moraines to reach the grassy slopes of Urdukas offering splendid views of the Trango, Uli Biaho & Bial Groups.. It was longest day of trek as glacier starts after one hour of trek, its Baltoro glacier which the biggest glacier outside poles and can be seen from space. After 6 hours of rocky and up down trek we reached Khuburche which is lunch place.. There is a small shop there too for tea and cold drinks. I remember we had to face heavy rainfall here, and stormy wind...Rest place is little higher than trek which gives you good view.. We were (Me & my team) lucky enough to meet a climber who had just finished climbing of all 8000 meters plus peaks.. We left Khuburche quickly for remaining part of trek to reach camp site before sun set. This camp site is called Urdukus which means Sad Rock as there is a big rock there which looks sad for some reason not known to anyone. You get the first glimpse of K2 from here but only possible if weather is clear..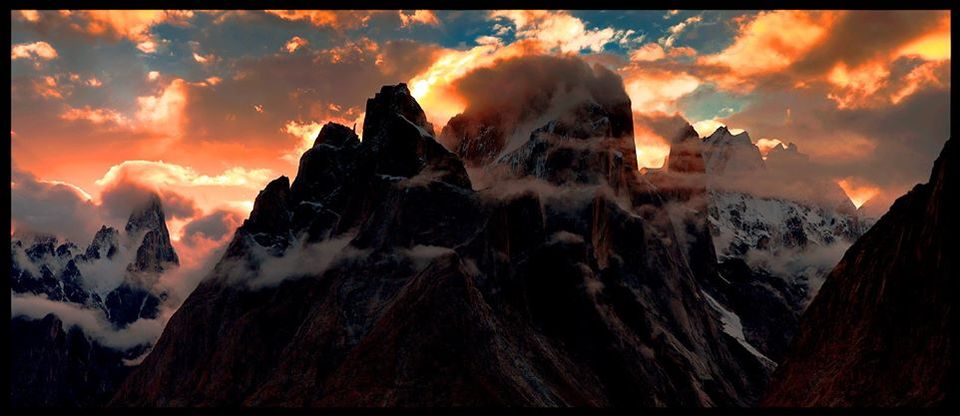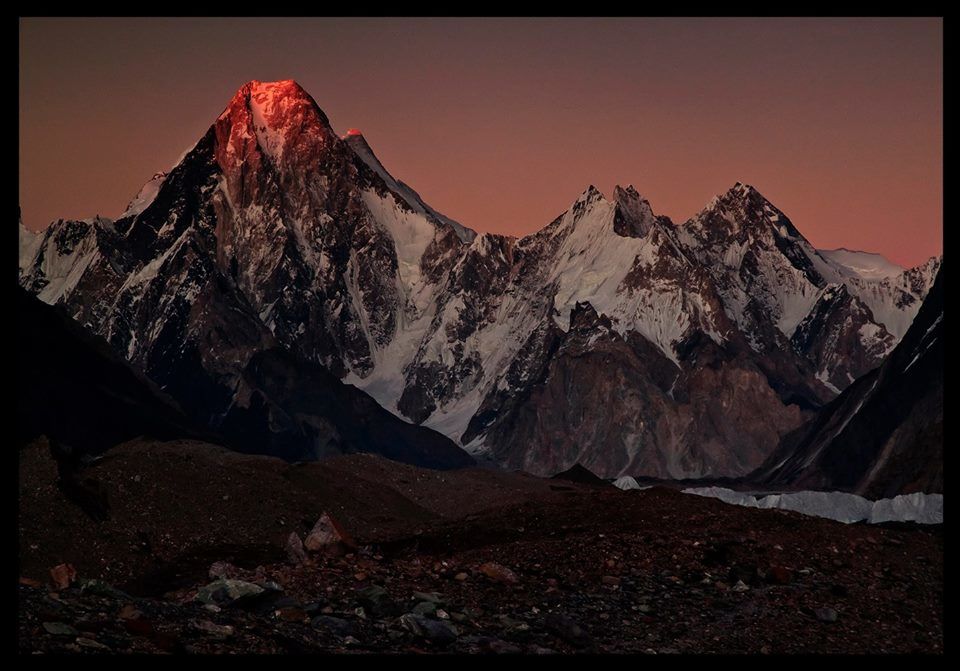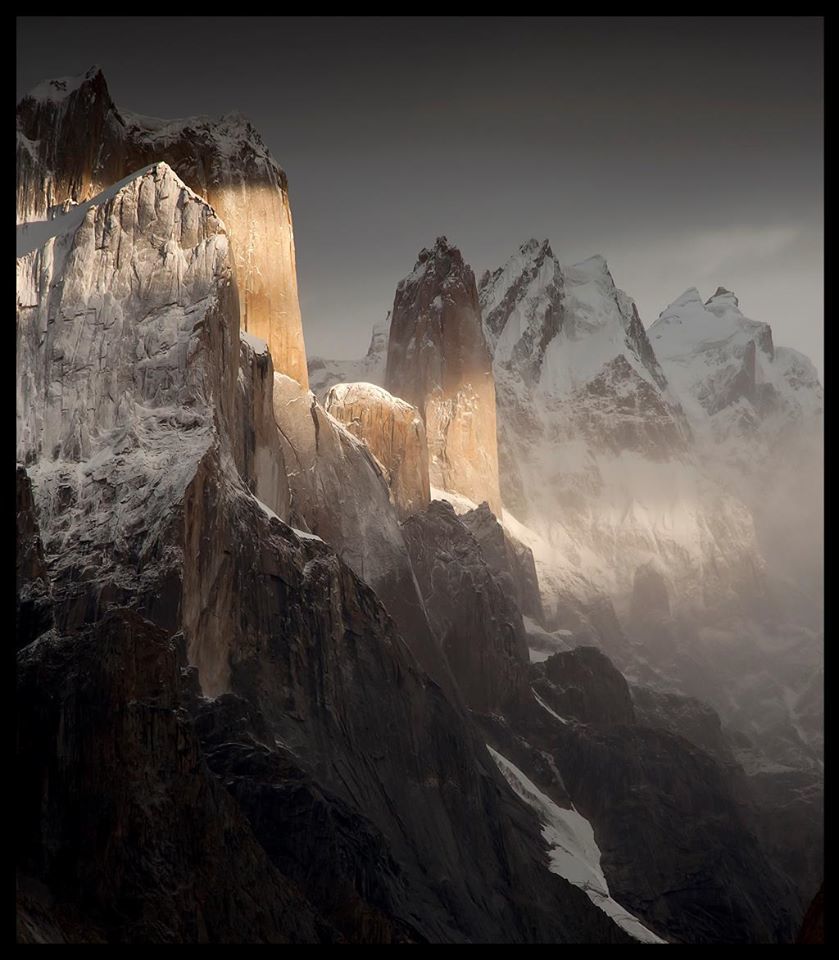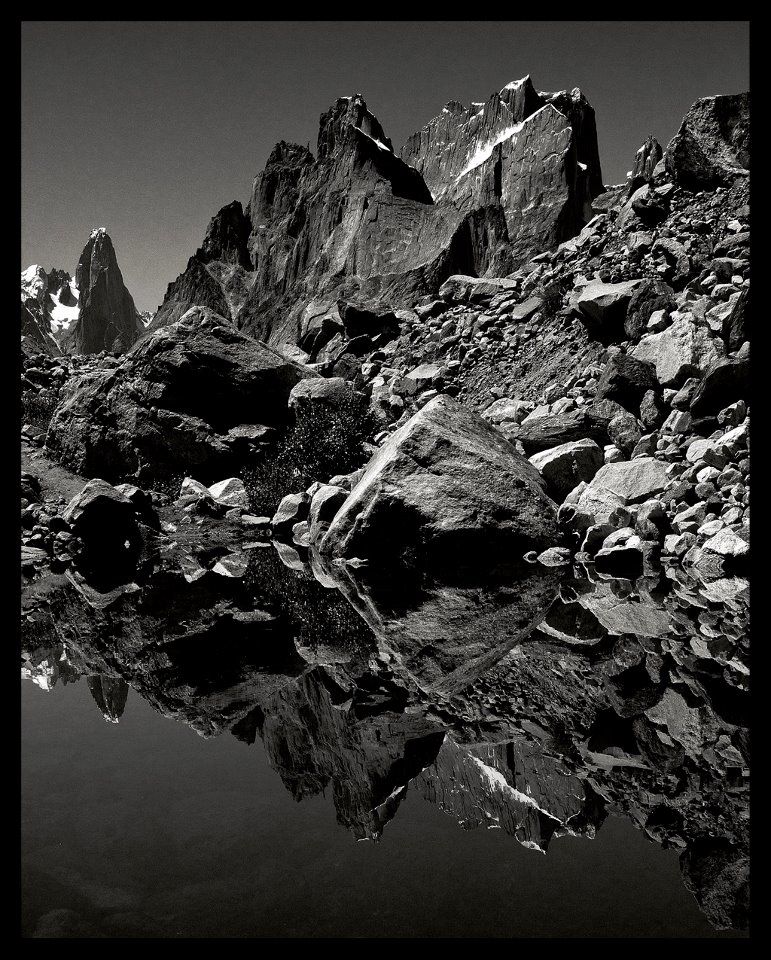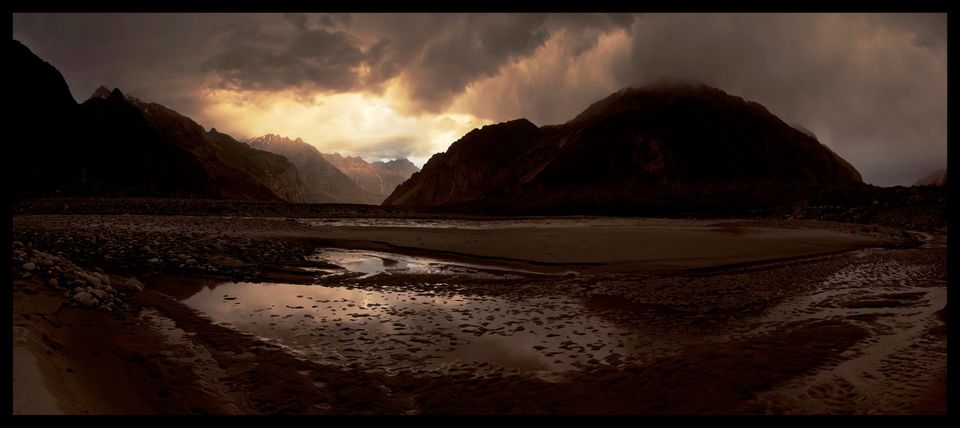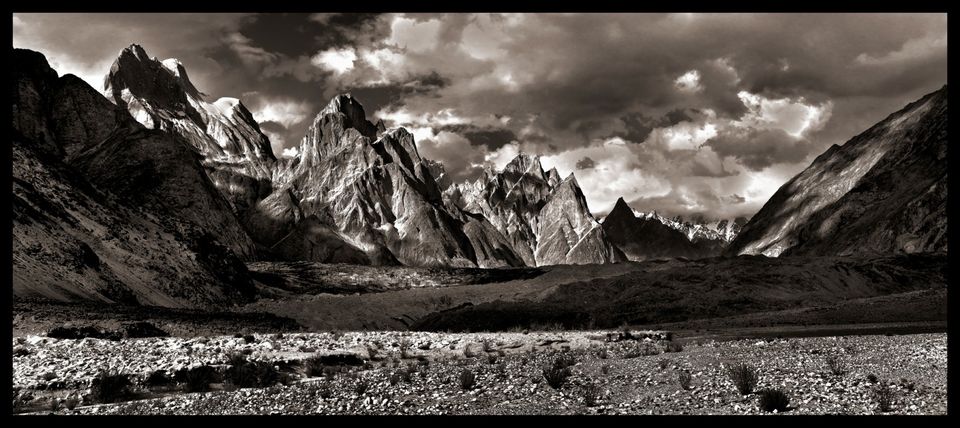 DAY 08-URDUKAS -TO- GORO II (CAMP) It was a long walk on the icy Baltoro Glacier. Traverse the Yermanandu Glacier which flows down from Masherbrum & joins the Baltoro. Magnificent views of Muztagh, Mitre & Gasherbrum IV.. After Urdukas, we went to Goro II, A long walk on the icy Baltoro Glacier.. which was our camp site for the day.. Everyone was excited as next day we were going to reach Concordia.. It is a huge junction of Baltoro, Abruzzi & Godwin Austin Glaciers at 4000 meters. Within a short radius of 15 Kilometers, stand 41 peaks over 6500 meters. Including 04 peaks above 8000 M. The 360 view offers a panorama of peaks nowhere to be found on this Earth..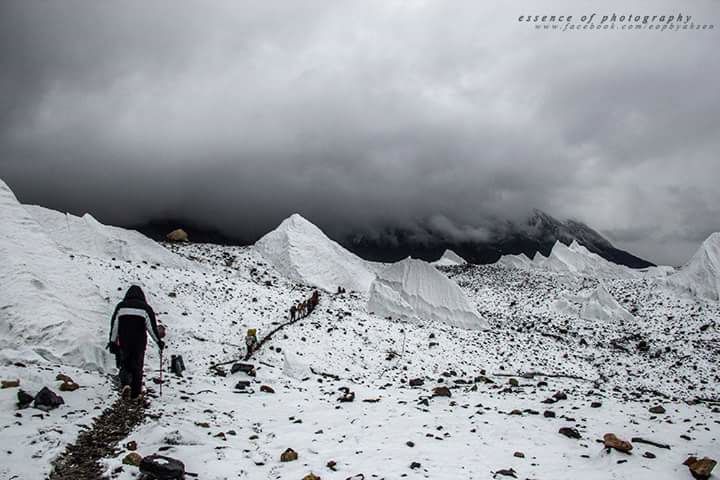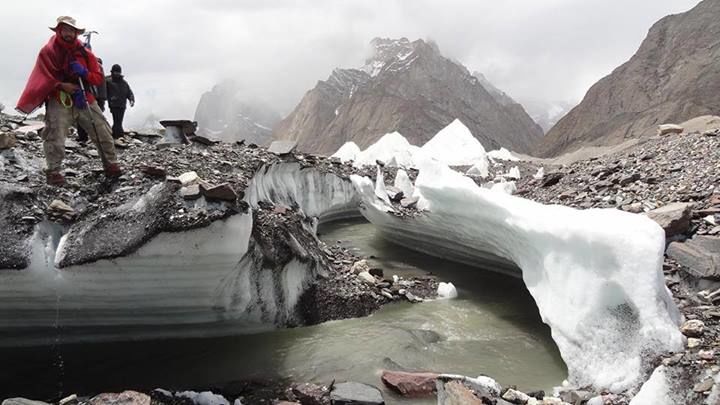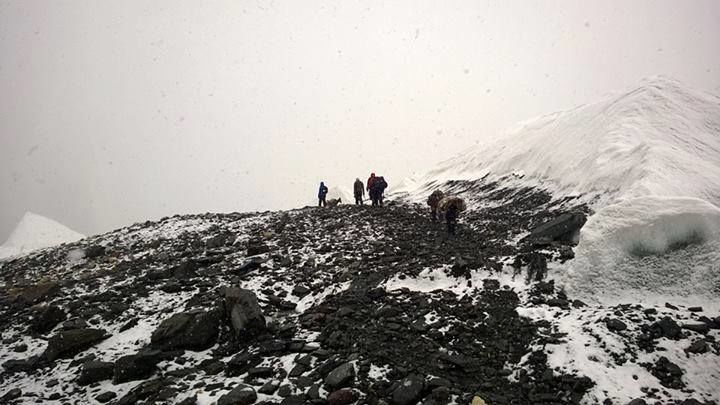 DAY 09-GORO II -TO- CONCORDIA (CAMP) You will see clear view of K2 from Concordia.. Believe me Miss, K2 stands so proud with steep slopes giving it look to die for.. We could not stop look at its summit. Overall, we had a really good time in these mountains..You will see clear view of K2 from Concordia.. Believe me, K2 stands so proud with steep slopes giving it look to die for.. We could not stop look at its summit. Overall, we had a really good time in these mountains..
DAY 10- CONCORDIA REST DAY (CAMP) Members were free to explore K2 base camp (A day trip 4 hrs up 3 hrs down)
DAY 11​ ​-​​ To - DAY 20 ​- VIA COME DOWN SAME WAY.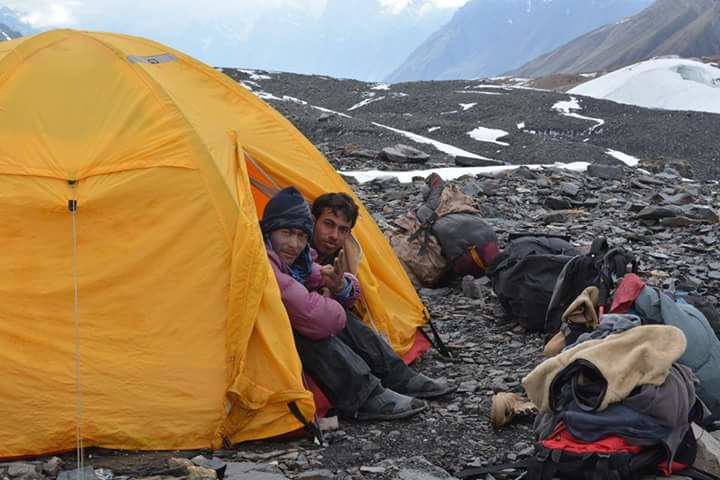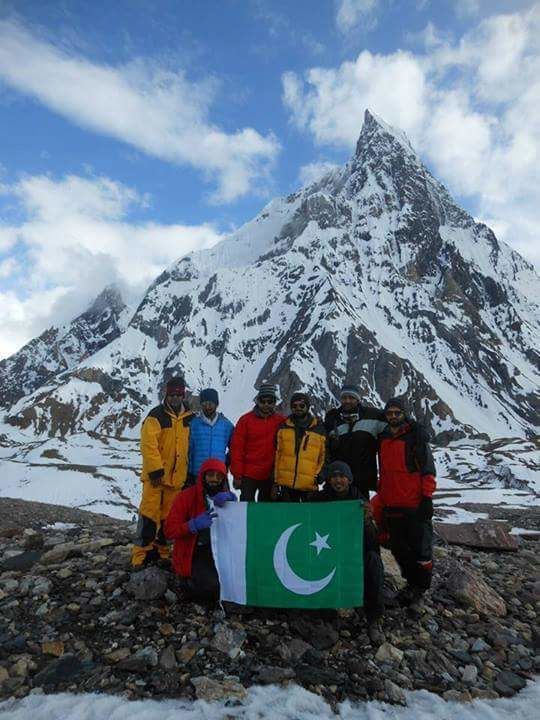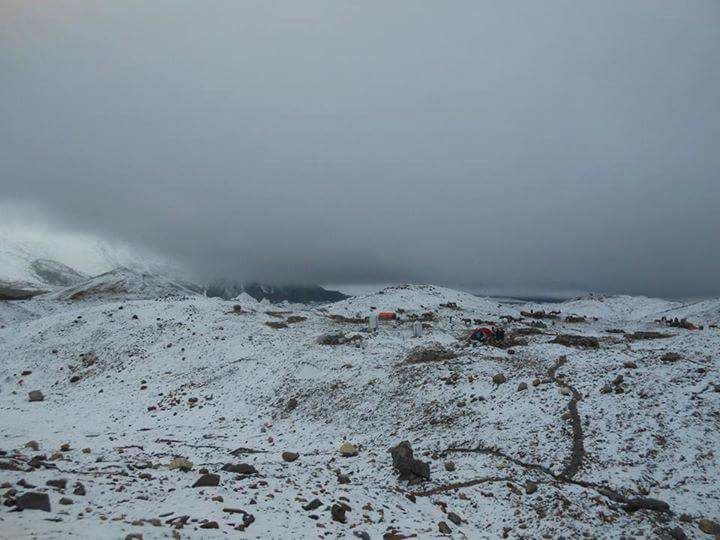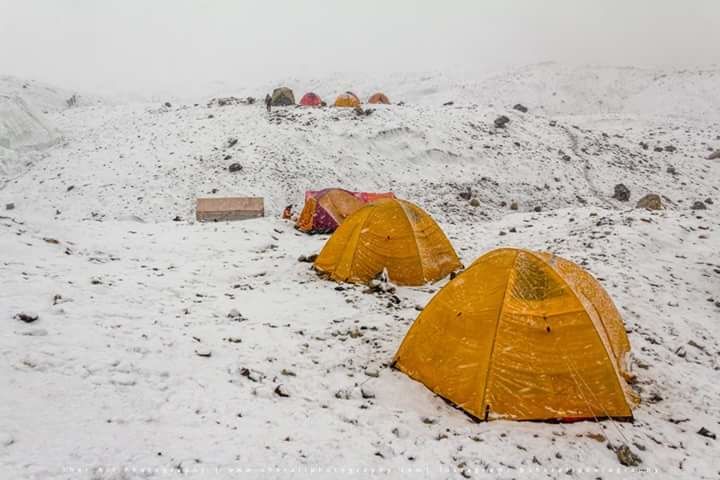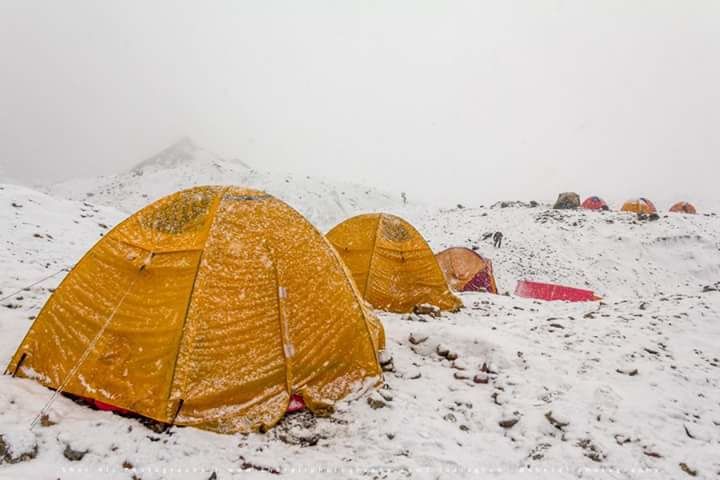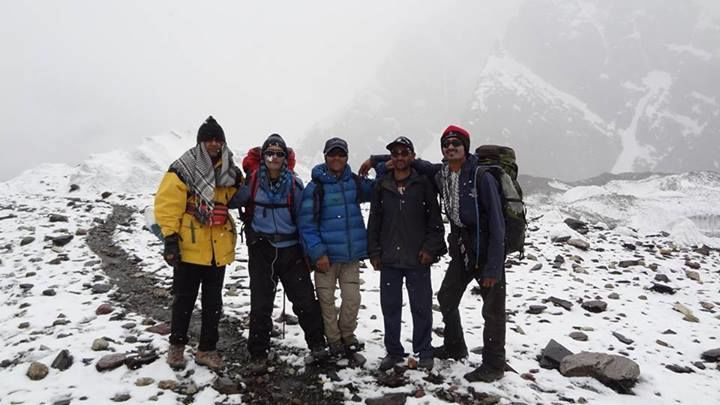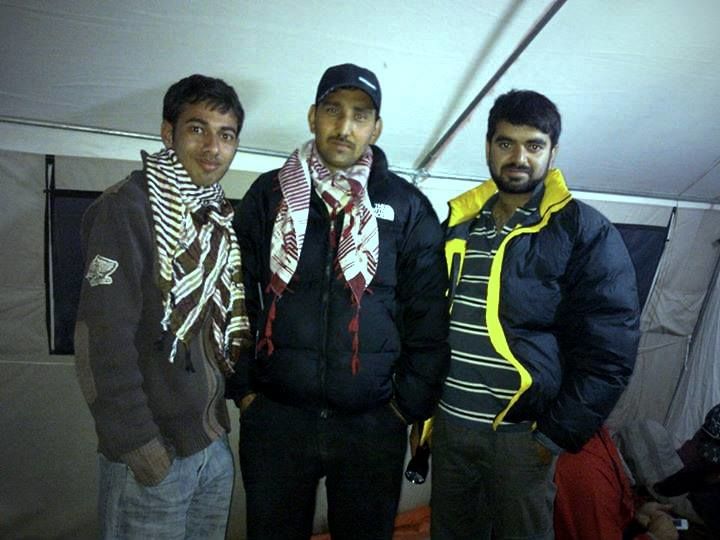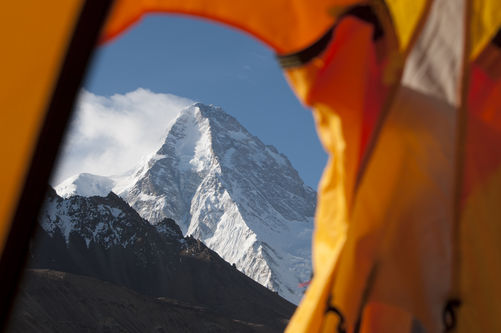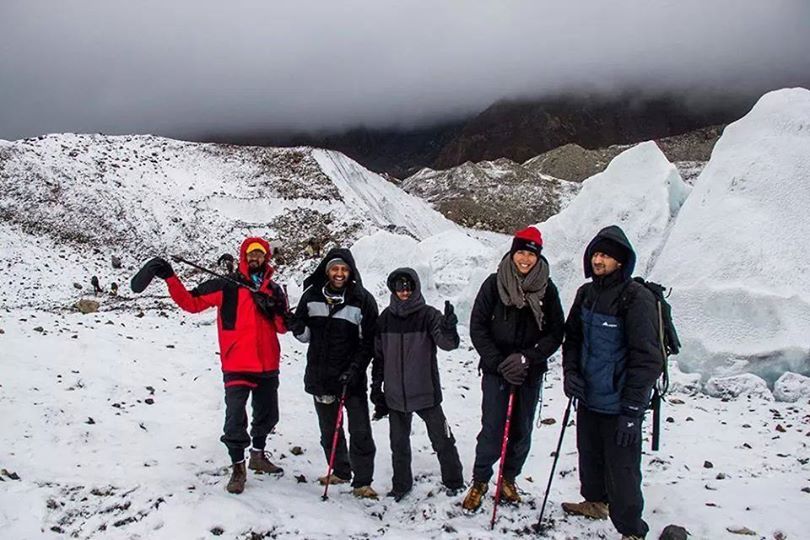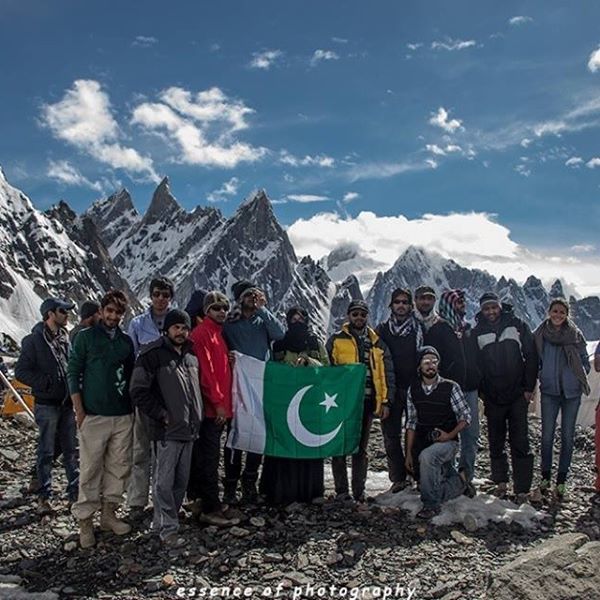 The traditional trekking season in Pakistan is June to September. K2 BaseCamp trek will have a wide range of temperatures depending on the altitude and the time of day. In the mountains between 1,000m and 3,500m the nights will be cool normally around 5˚C. During the day temperatures can​ ​be very hot even as high as 40˚C in the lower elevations. Bring lots of water, sunhat and sunscreen!