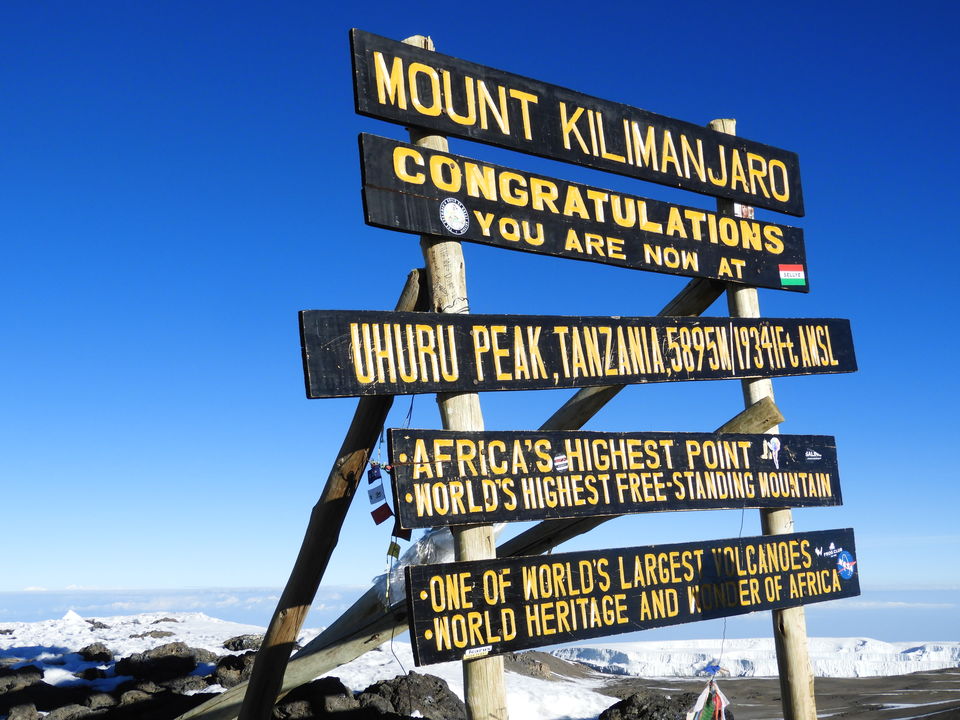 About Mt. Kilimanjaro
Mt. Kilimanjaro is located in Tanzania and is the highest mountain on African continent. It is also the world's highest free standing mountain which means it is not part of any mountain range. It is a huge dormant volcano and also one of the biggest volcanoes on the planet. Its summit stands at 5895m/19340ft making it a mountain to be taken seriously.
This is the only place in the world where you can experience all the textbook vegetation zones within a week which includes rainforest, moorland, heath, alpine desert and arctic/glacier zone. This mountain is so huge that it creates its own weather system ranging from over 30 degree Celsius at start point to under -20 degree Celsius at the summit. It is located 300kms below equator which makes it hot and humid in day and due to its height it becomes freezing and wet during night.
Because of above mentioned facts Kilimanjaro becomes a well sought after international hiking destination. Crowds are usually high during the 2 climbing seasons (Jan-Feb and June-Sept) and for rest of the year it is raining heavily on the mountain.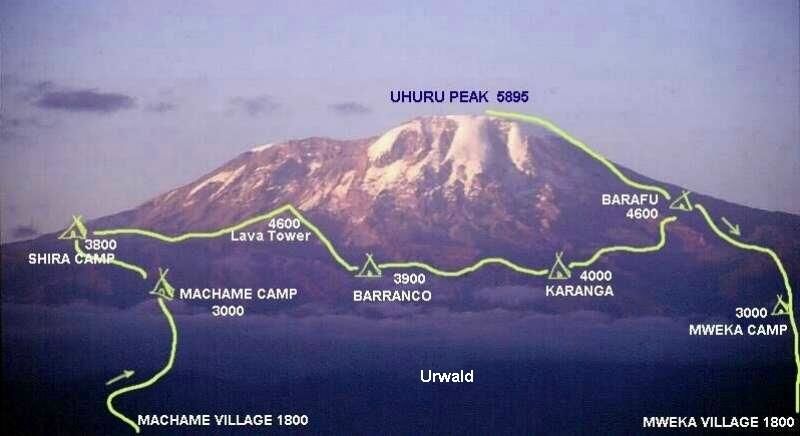 The planning and preparation
The idea of climbing this mountain got stuck in my head since May 2017 and I had to do it. I was then short of cash and trekking experience so I headed to Stok Kangri peak (6153m) in August 2017 and gained experience of high altitude trekking. Within 15 days of coming back from Stok Kangri I got determined for Kilimanjaro and booked a return flight ticket to Kilimanjaro and there was no looking back. I booked myself on a group climb with a very renowned travel company in Tanzania named as ZARA tours and this was my best decision. I planned my trip in such a way that it would take me to summit on 26th Jan 2018 also celebrated as Indian Republic day.
I started training regularly which included trail running, hiking, cycling, staircase repeats and core strengthening. With the variable mountain weather (humid, rainy, cold, freezing) keeping in mind I shopped for all the right gear needed for it. Weather on Kilimanjaro changes rapidly with having sun to snow storm within minutes therefore having right gear is must.
There is Yellow Fever vaccine requirement for Visa in numerous African countries which needs to be taken at least 10 days prior to arrival and the vaccine is available in only select hospitals across India.
Toughest step
With training, gear, tickets, currency sorted I was set to start my trip. I was feeling mentally and physically very strong and roaring to go on my biggest adventure trip so far. But as the departure day was coming closer I could feel butterflies in my stomach. Having never stepped out of India, I was on a solo journey to Africa with an aim to scale world's highest free standing mountain. On 19th Jan I spent a very nervous day at work, picked my bags from home in evening and stepped out of the door of my comfort zone. This was all the courage that I needed and my adventure began! I took flight from Mumbai to Kilimanjaro International Airport with a layover at Addis Ababa in Ethiopia.
Day 0: Reaching Moshi (Tanzania)
On 20th Jan afternoon I reached Kilimanjaro International Airport. Visa on Arrival was very smooth thanks to reception team of Zara tours. An hour drive from airport and I reached a small town of Moshi. Moshi is the nearest town to Kilimanjaro National Park and acts as start point of all expeditions towards Mt. Kilimanjaro. First impression of Tanzania was no different than India with fields next to road and cattle on/around the road. On further observation I realized the difference in cleanliness, road discipline and liveliness of people. People looked poor but they were content with what they have. There was a welcoming smile on faces of all the staff at Springlands hotel where I had checked in. Evening I spent chatting with other travellers, relaxing and sorting my gear according to days on mountain.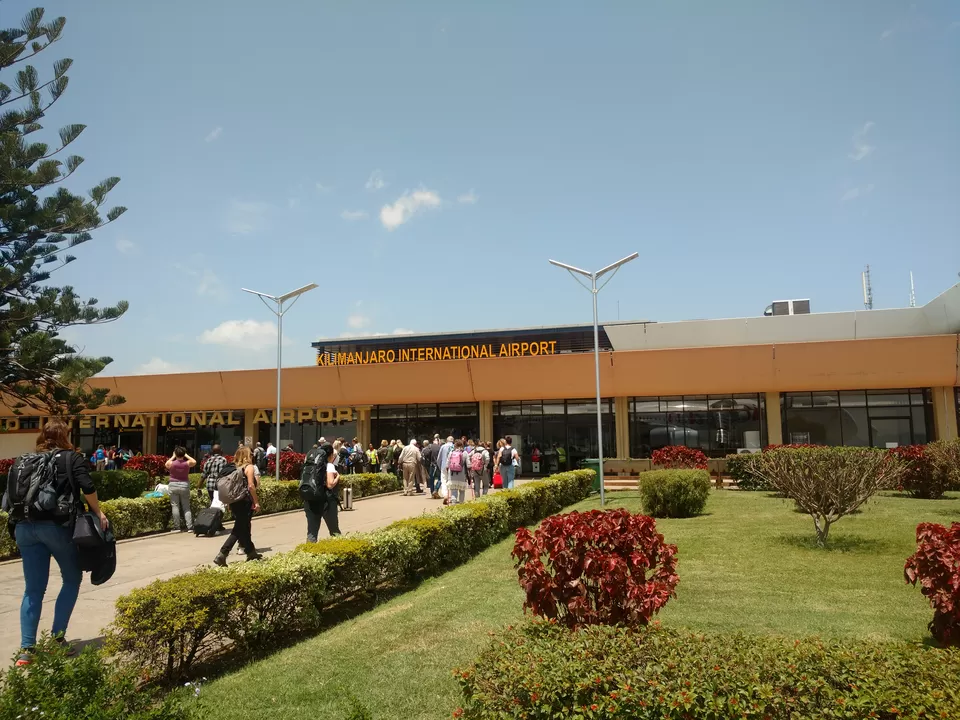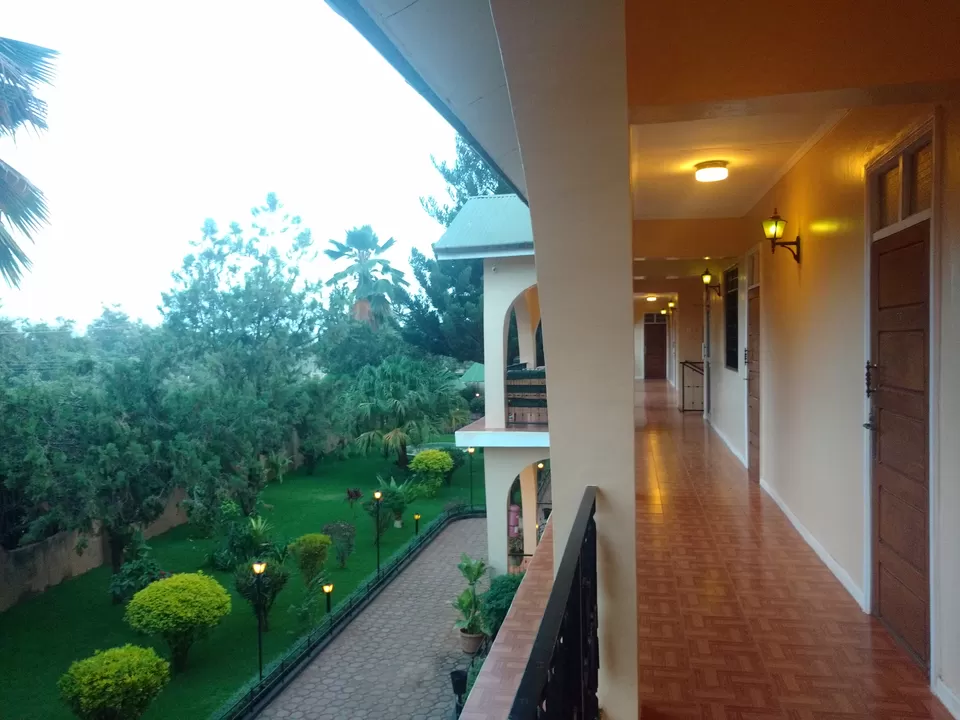 Start of trek / Day 1 (Machame gate to Machame camp)
Distance: 11kms, Elevation: 1800m to 2835m, Vegetation: Rainforest
During breakfast at hotel I met my trek mates. They were a very welcoming family of 3 members from Sweden (Elsie the Mama, Ann the daughter and Anders as Ann's partner). We met our guides Thomas and Living for the trek and after a brief discussion confirming all the essential gear we left for the mountain. An hour drive to Machame gate of Kilimanjaro and we were at the start point of trek. It took a while to sign up at National park gate while the huge team of porters distributed luggage and consumables to be carried. It is mandatory to have a guide and porter for anyone climbing Kilimanjaro. National park is very strict about the weight limit that every porter carries in order to protect porters from exploitation therefore they have weighing scales at all camps.
At noon we started our trek through dense rainforests. Weather kept changing from humid to wet cold as we gradually made progress. Surprisingly the trail was very clean and odourless, contrary to what most articles say about Kilimanjaro as one of the busiest, stinky and dirty mountain on planet.
We had packed lunch on the way that we were carrying from start point. We were moving slow, clicking tons of pictures while knowing each other better. Soon enough we realized that our guides were really knowledgeable by the way they were explaining vegetation around trail. Later in evening just before sunset we reached Machame camp which was our destination for the night. Tents were already pitched by the crew and we crashed after quick tea, snacks followed by dinner.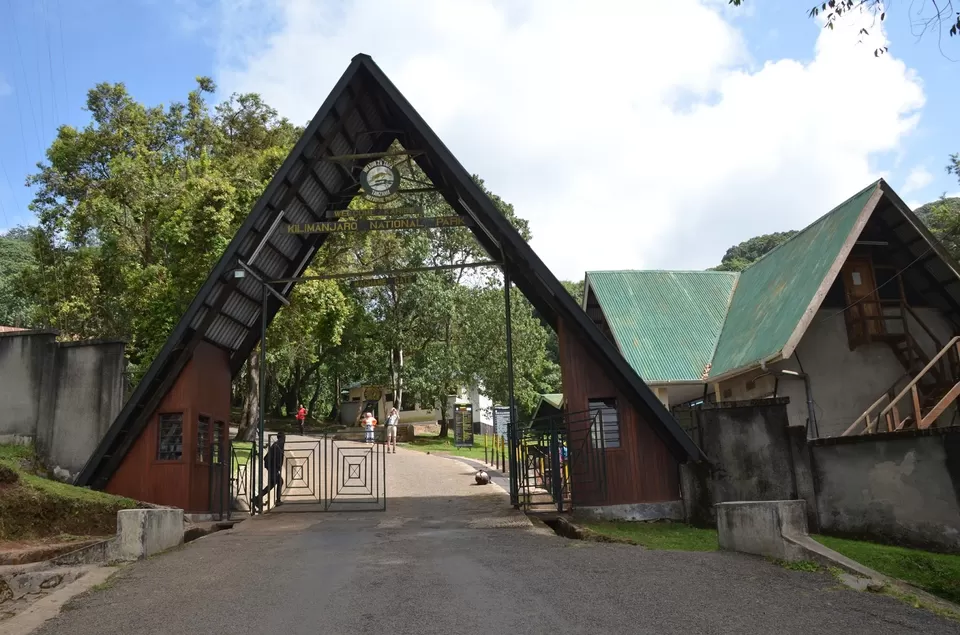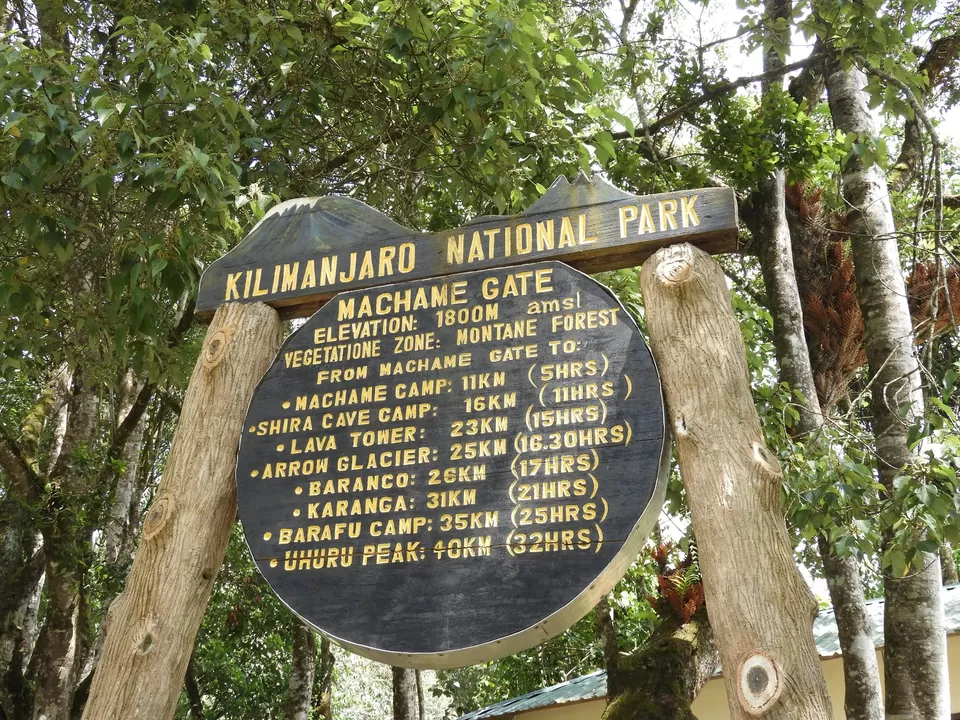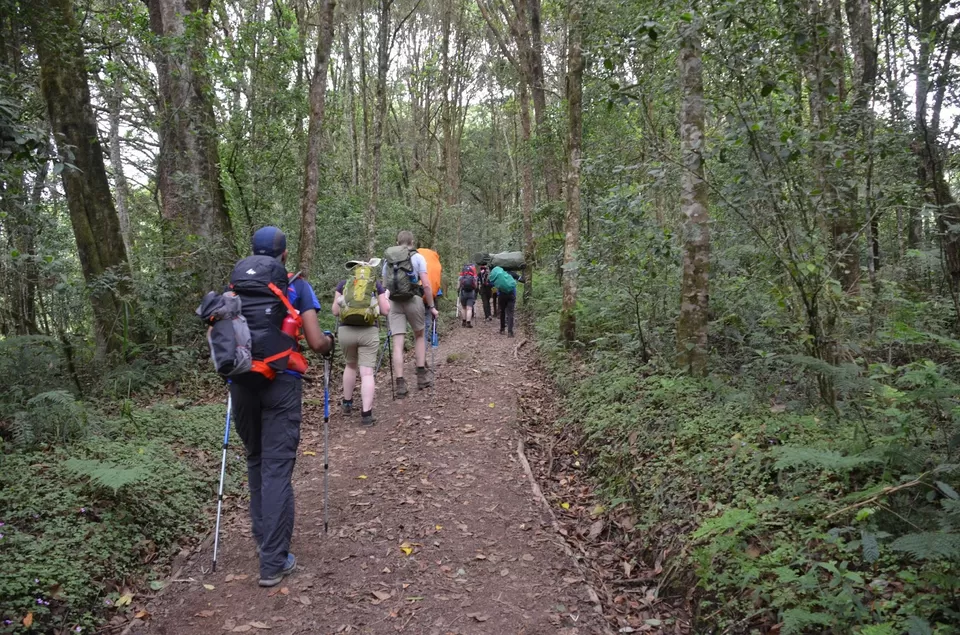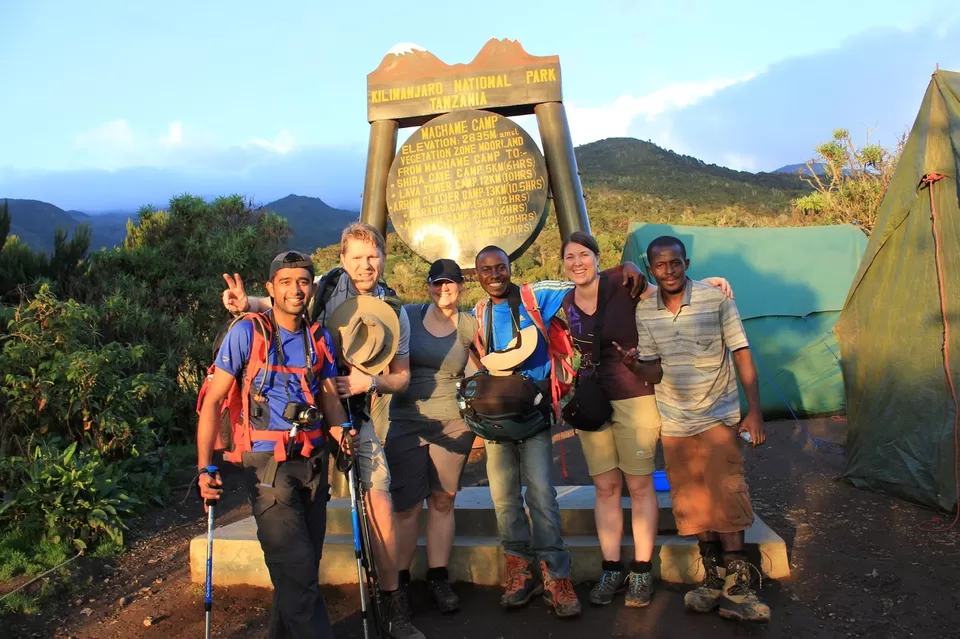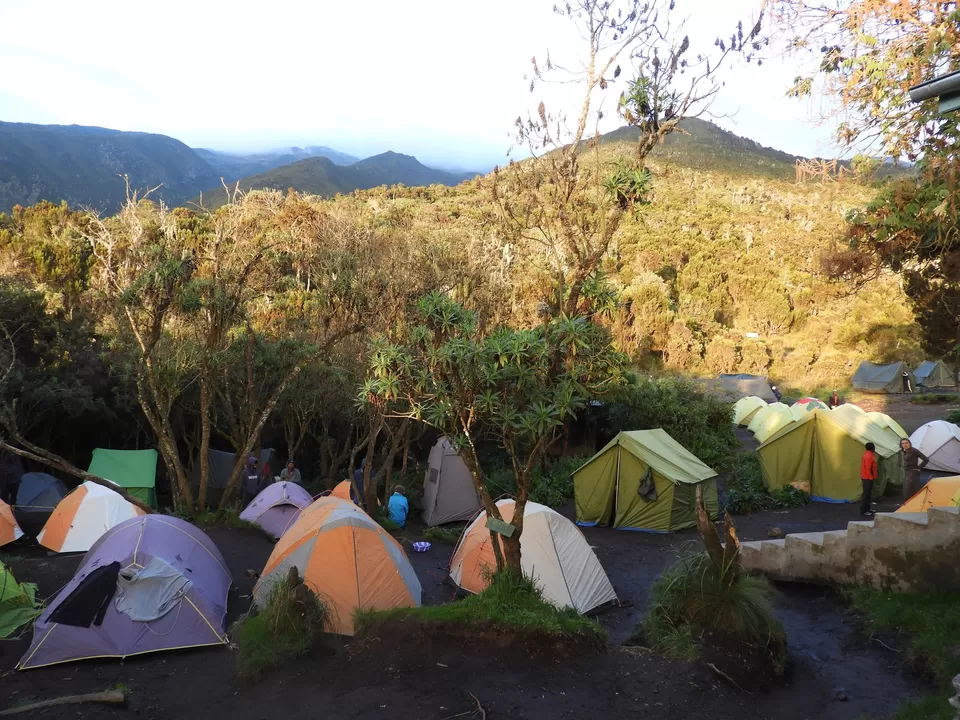 Day 2 (Machame camp to Shira camp)
Distance: 5kms, Elevation: 2835m to 3800m, Vegetation: Moorland
It was a cold night in the tent right from the first campsite on mountain. While sleeping I somehow managed to wet my sleeping bag due to condensation on the inner side wall of tent. After breakfast we left the campsite and proceeded for next camp. It was a relatively short 5 hour hike but was mostly steep uphill with major boulders. Vegetation had changed to moorland having lesser and shorter trees but it was very beautiful. In the backdrop we could see Mt. Meru (second highest peak of Tanzania). We slowly finished the hike at about lunch time and reached Shira campsite. Evening was spent visiting Shira caves and interacting with other travellers. As the night came close by I came up with a genius plan to keep myself warm & protect my sleeping bag from condensation. I covered the bottom part of my sleeping bag with a large dry bag so that no water drops dripping from tent would reach my sleeping bag. I had a warm sleep this night but woke up to see excessive condensation directly inside the dry bag which meant my sleeping bag was even more wet.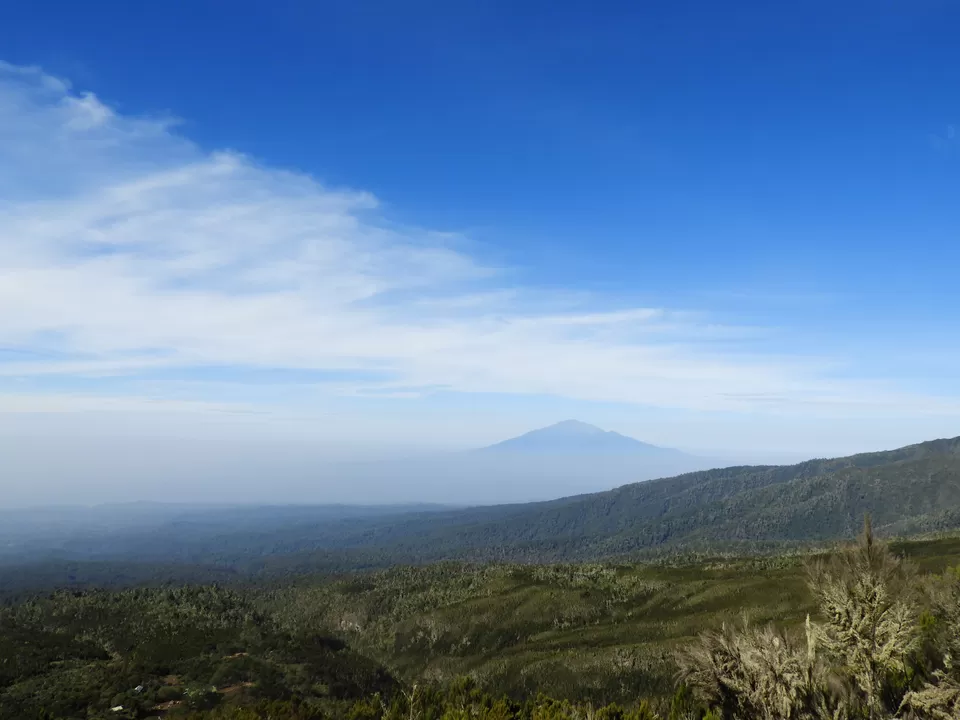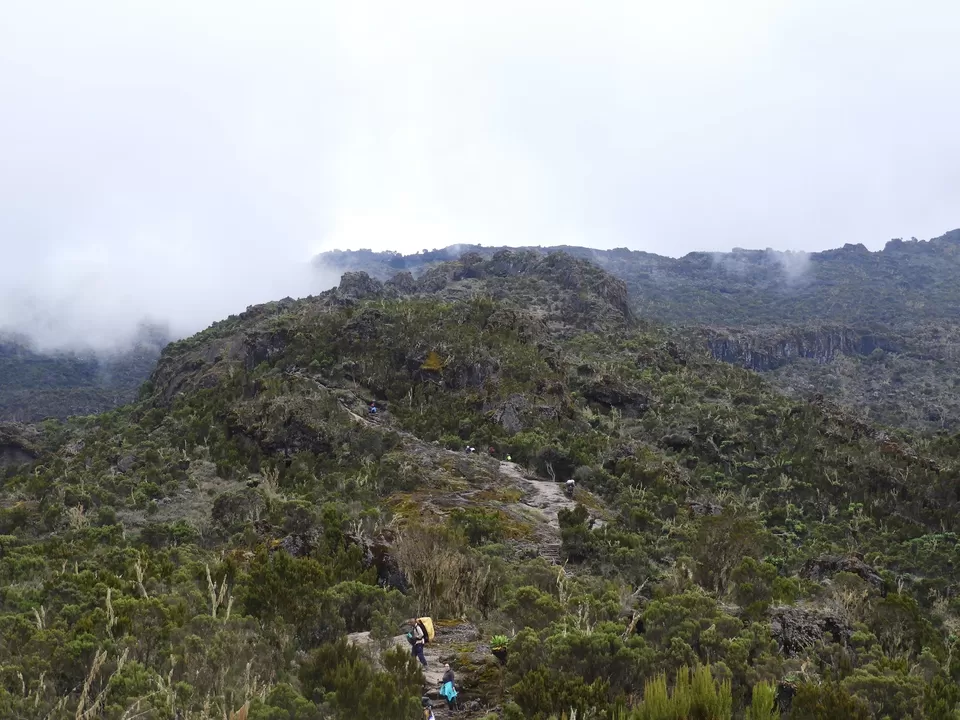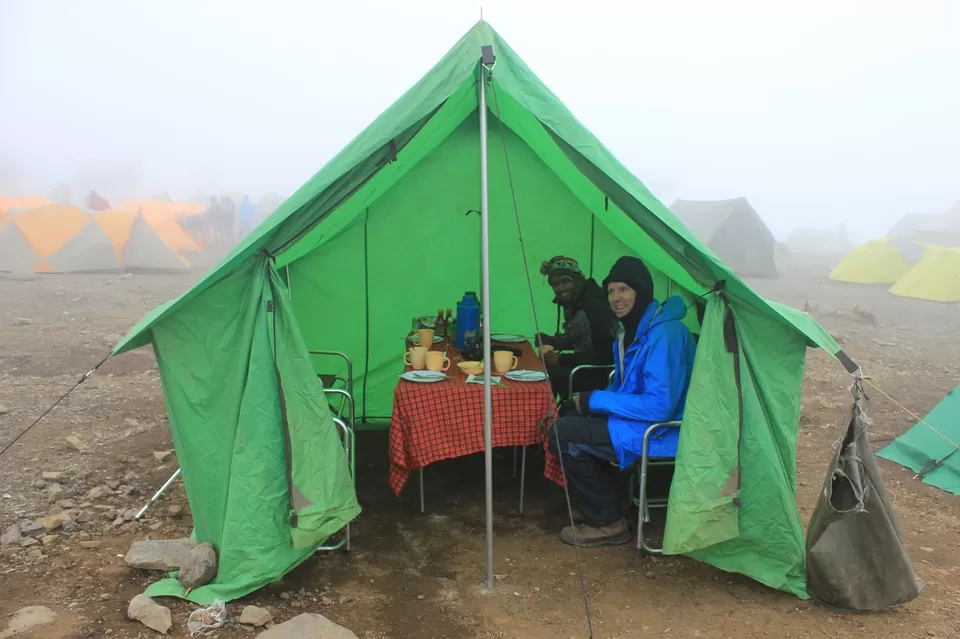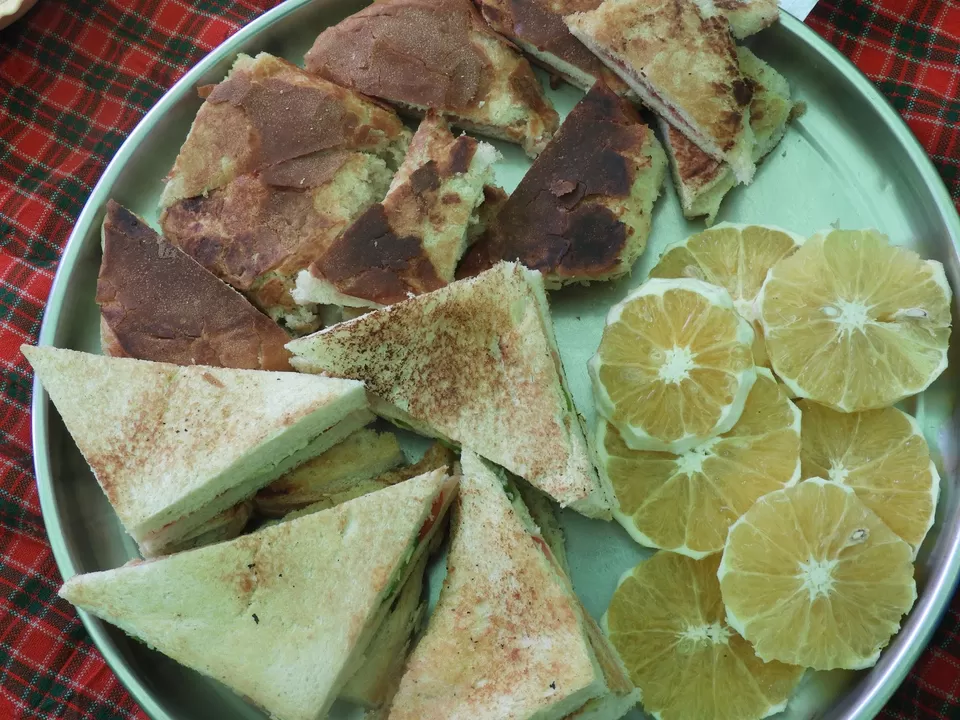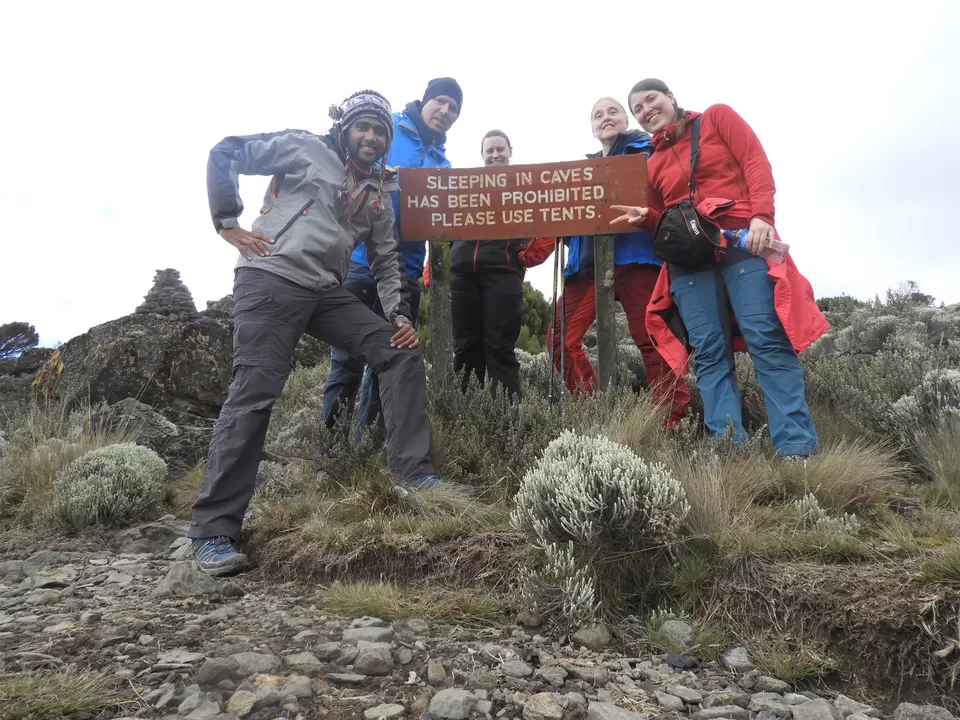 Day 3 (Shira camp to Barranco camp via Lava tower)
Distance: 10kms, Elevation: 3800m to 3900m via 4600m, Vegetation: Heath
After an early breakfast we started our hike for a long day on the mountain. The route took us through continuous gradual uphill to Lava tower gaining 800 vertical meters over 7kms distance. Weather turned bad at noon and it rained/snowed in patches as we approached Lava tower. We could feel the altitude at this point as steps got slower and it took more time to process thoughts. After having lunch at Lava tower we descended 700 vertical meters in 3 kms and reached Barranco camp in evening. It was a long tiring day after spending 8 hours on feet. Weather finally cleared up in evening at campsite and I used a bit of sun to dry my water soaked sleeping bag (which was a result of my previous night's genius engineering). Nights were getting drastically colder as we ascended on the mountain and sleeping was my only worry as my sleeping bag was not holding upto the mark. I wore a lot of warm clothes all over my body and slept just fine that night.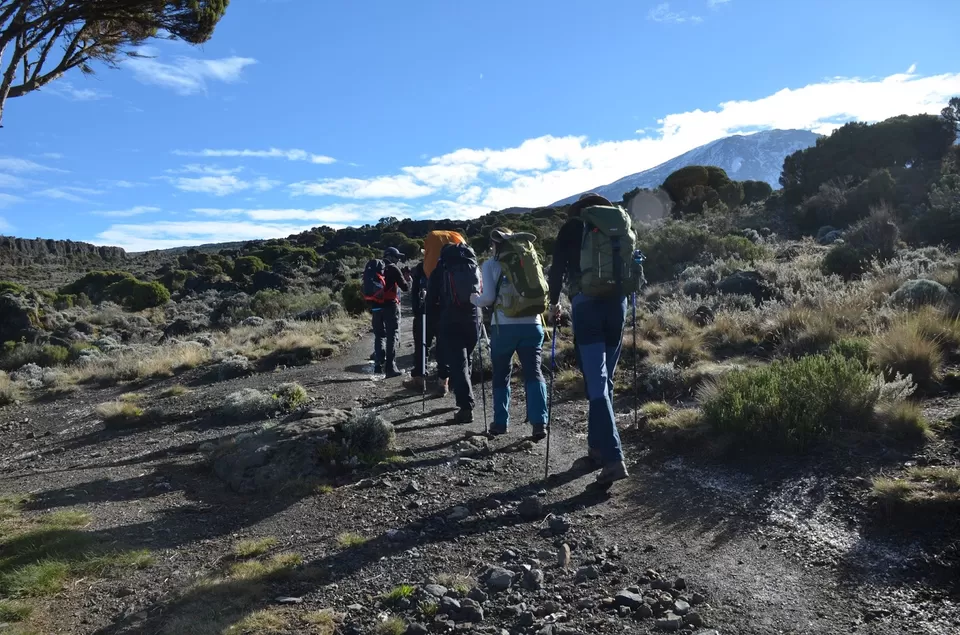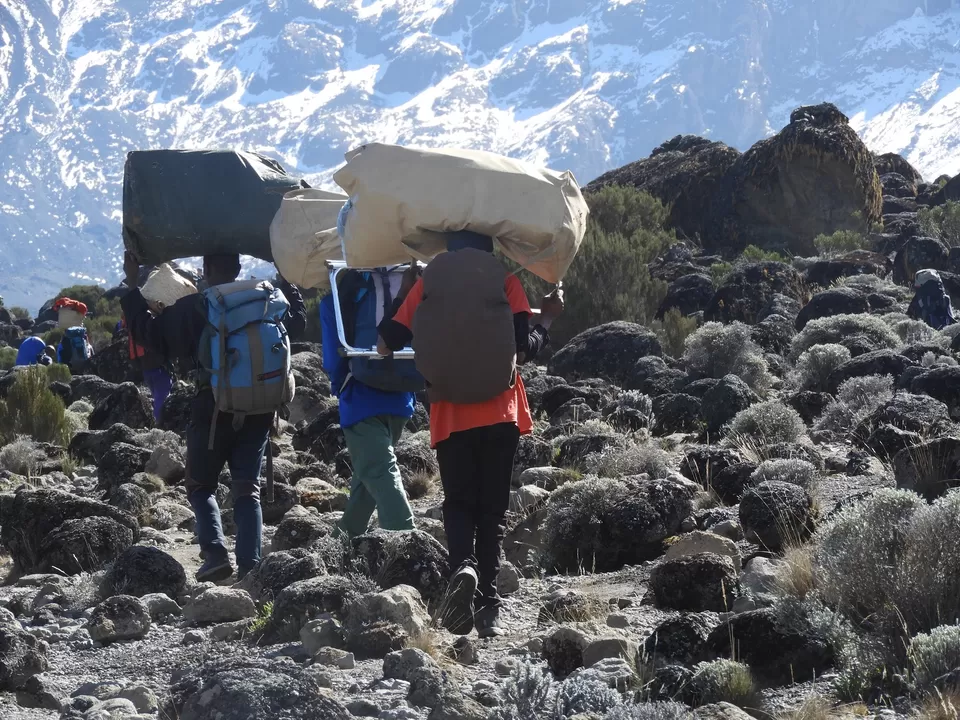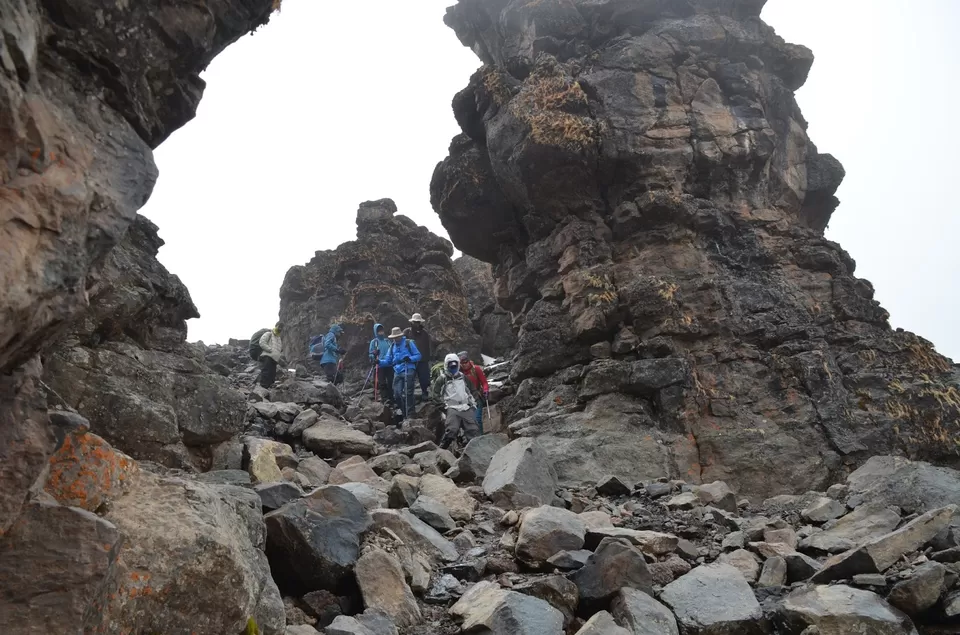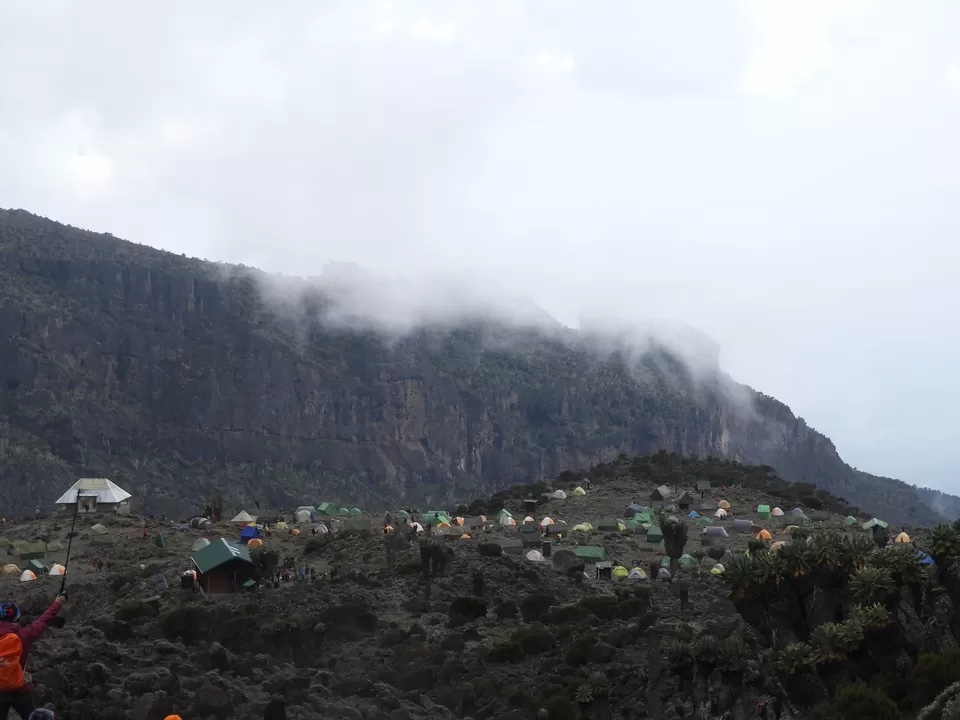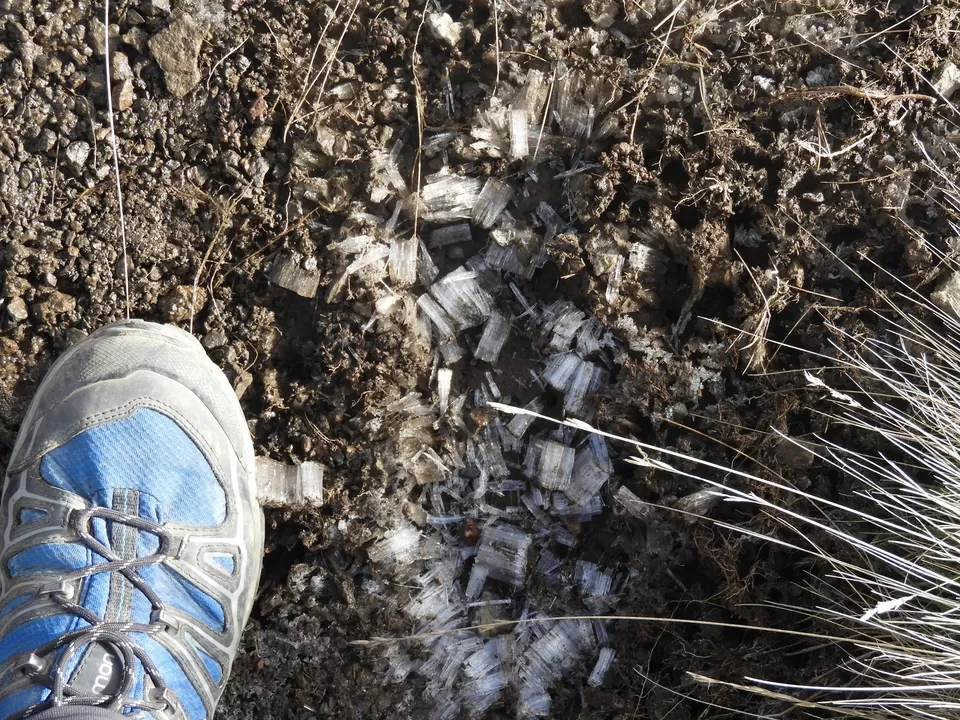 Day 4 (Barranco camp to Karanga camp via Barranco wall)
Distance: 6kms, Elevation: 3900m to 4000m, Vegetation: Alpine desert
Temperature at night was well below freezing as there was a thin layer of frost on all tents and on ground in morning. We left the camp after breakfast to climb the infamous Barranco wall. It is a 300 meters vertical wall where one goes up following zig zag route. It gets tricky at times because of being narrow and the traffic of so many climbers and porters going up at same time. One needs to be specifically careful on this section but I found it to be the most fun part out of all 7 days put together.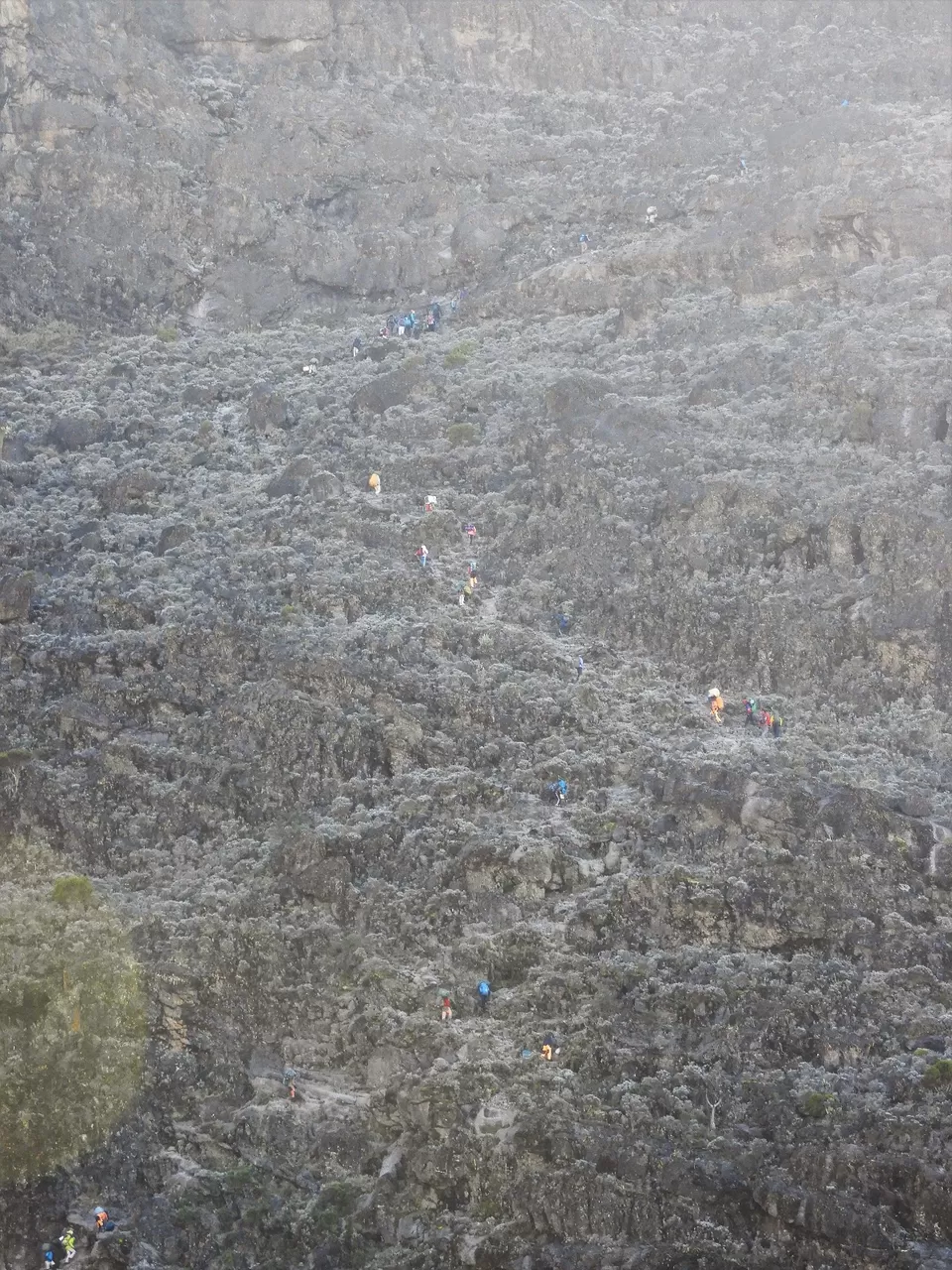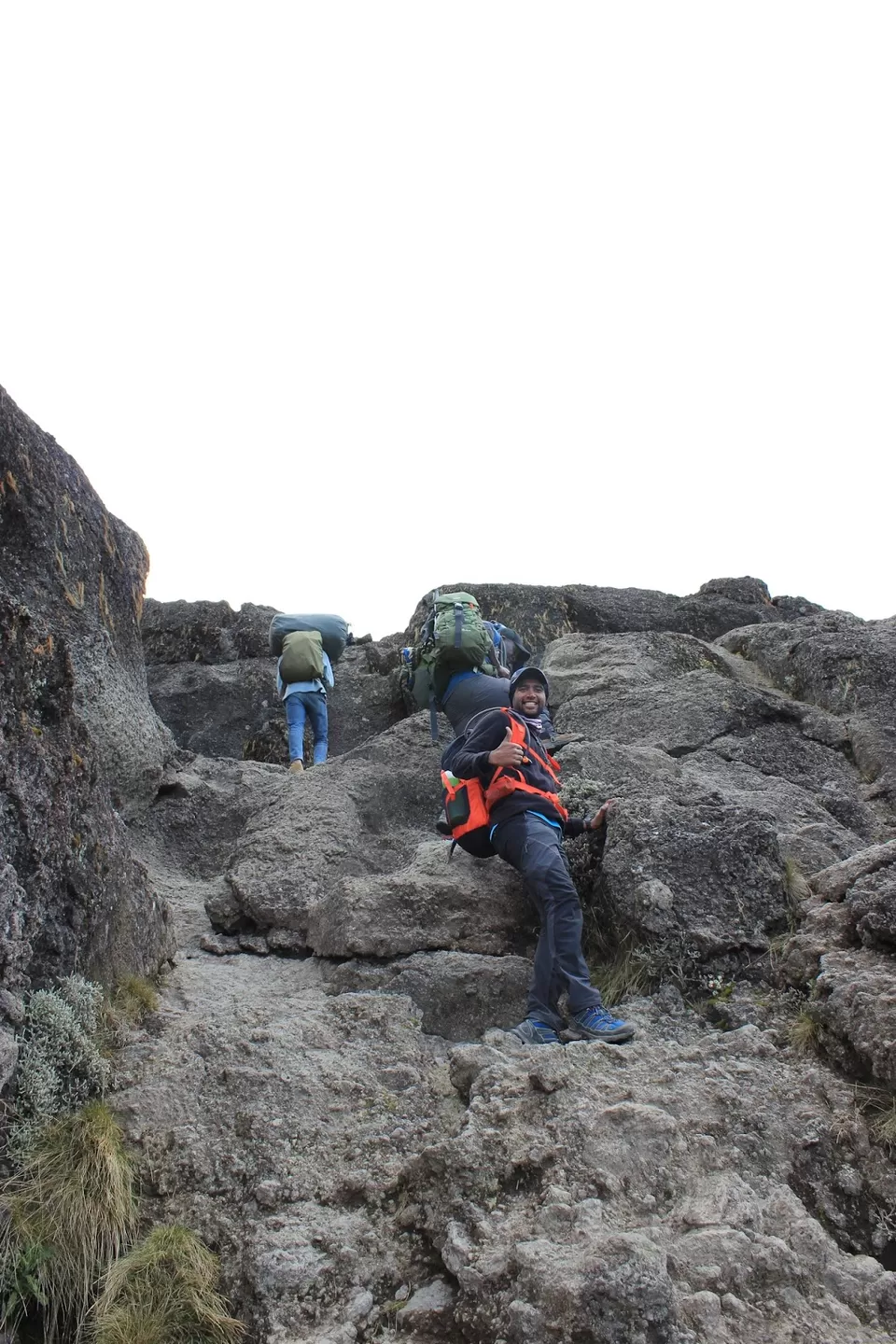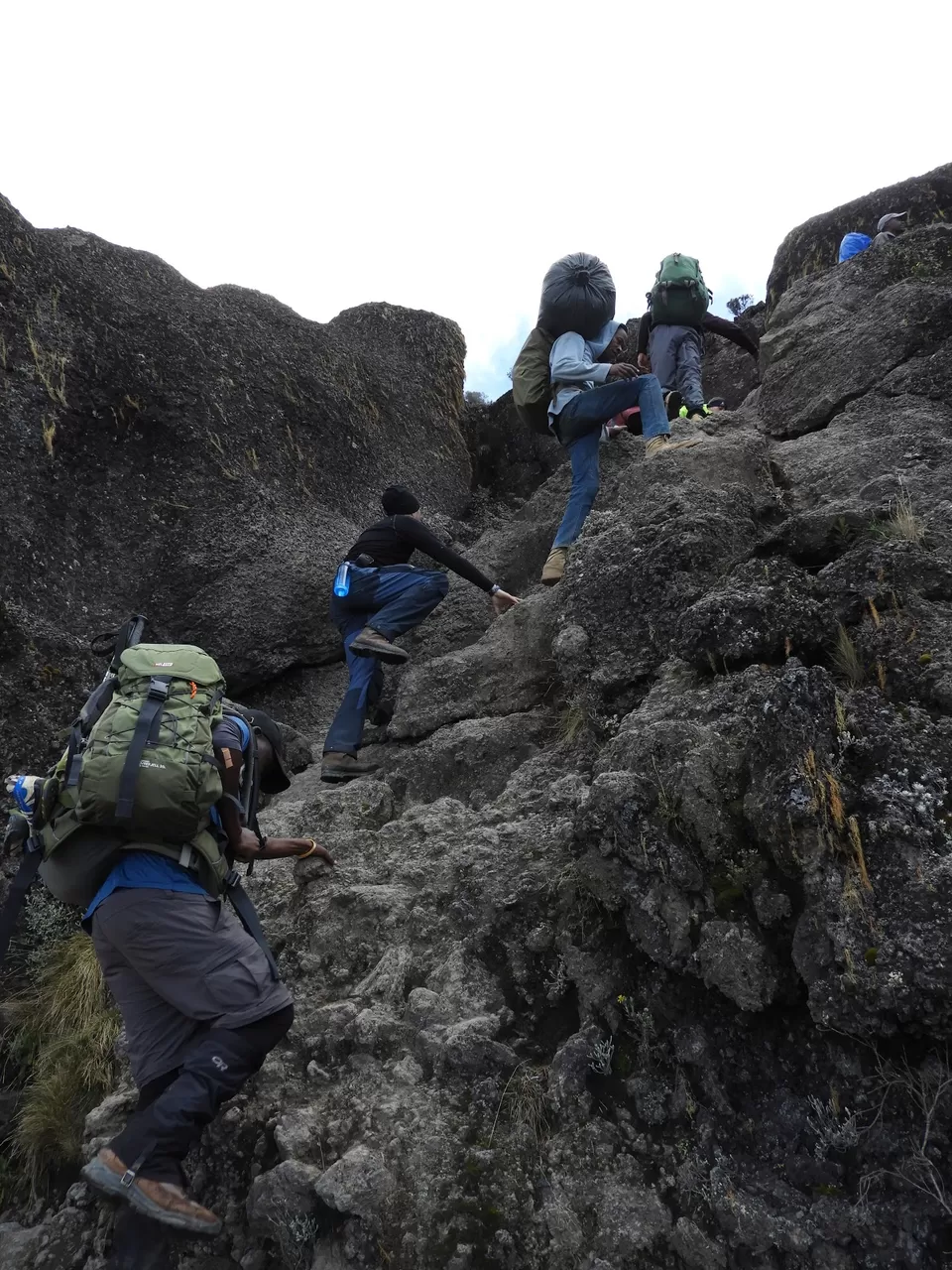 Up and down the mountain we walked through wide alpine desert which had no vegetation and reached Karanga camp by noon. This was a relatively easy day but 4000m altitude was slowing down thought process. Even a simple dice game of yahtzee took some serious mental effort as we killed time that evening. Our teammate Anders was hit by altitude and his appetite was nil accompanied by headache. Karanga camp is an exposed campsite and weather elements hit hard here, it was very windy. I again wore a lot of layers, kept chemical warmer sachets in sleeping bag and slept tight.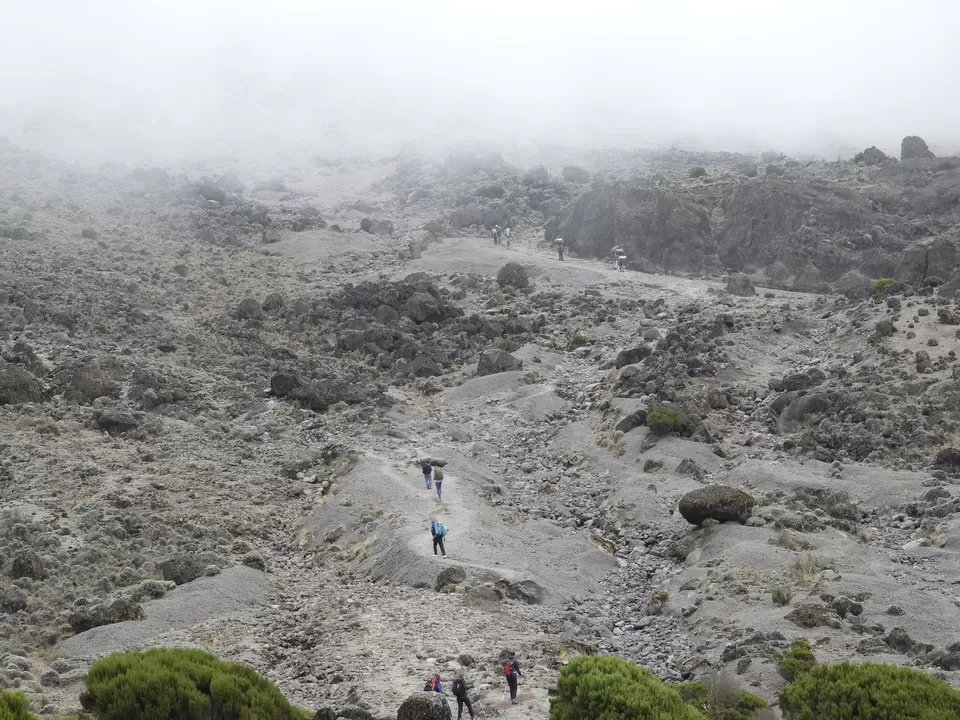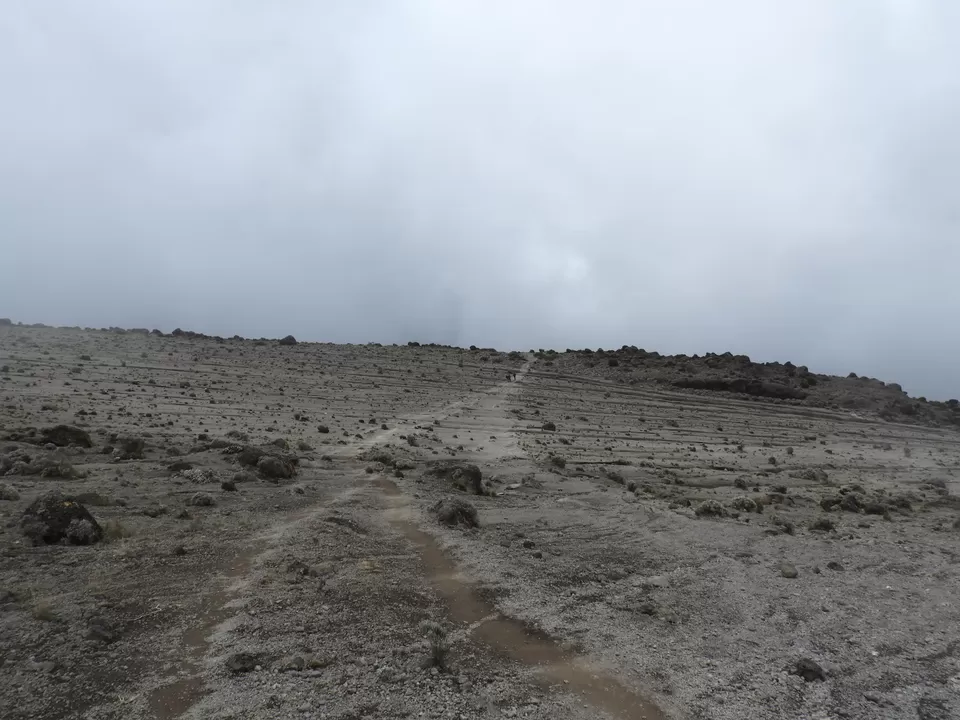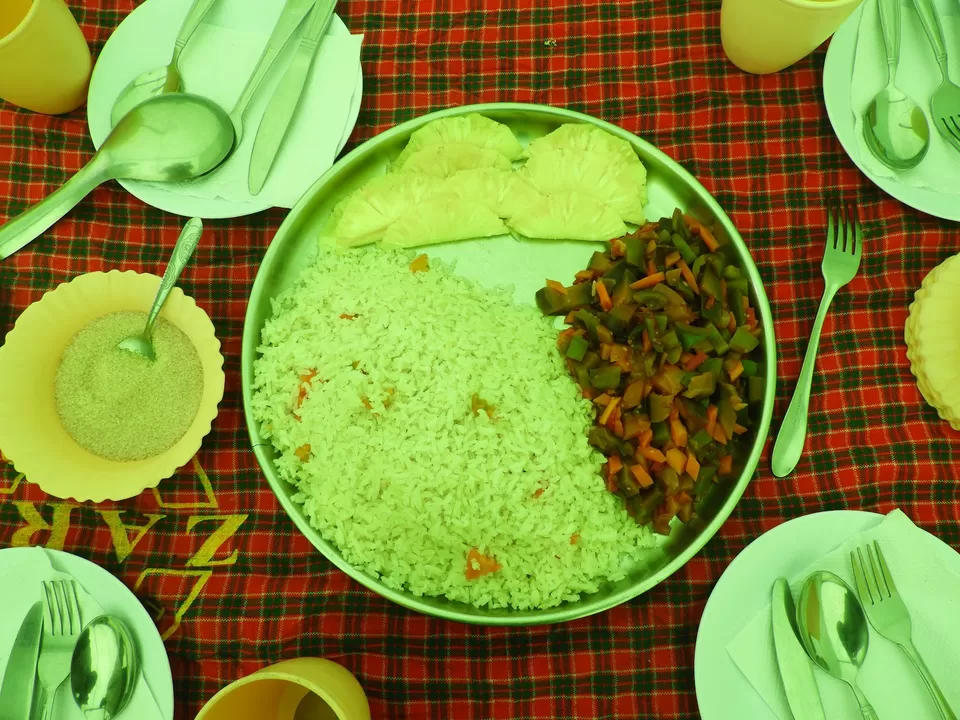 Day 5 (Karanga camp to Barafu/Base camp)
Distance: 4kms, Elevation: 4000m to 4700m, Vegetation: Alpine desert
This was the easiest day on mountain with only 3 hours of slow walking and a gain of 700 vertical meters leading to base camp. As we approached base camp it became very cold and windy. The layers I was wearing were not sufficient anymore to keep me warm. Having discussed my situation with my guide, I went ahead of my group and ran up the hill all the way to base camp. Winds turned into storm and rain turned into hail/snow storm. It was horrible weather up there as I was struggling to find our tents on the campsite which was spread a long way on the exposed ridge. I quickly made myself cozy as soon I found the tents and my luggage. The snow/hail storm lasted for 2 hours painting everything white.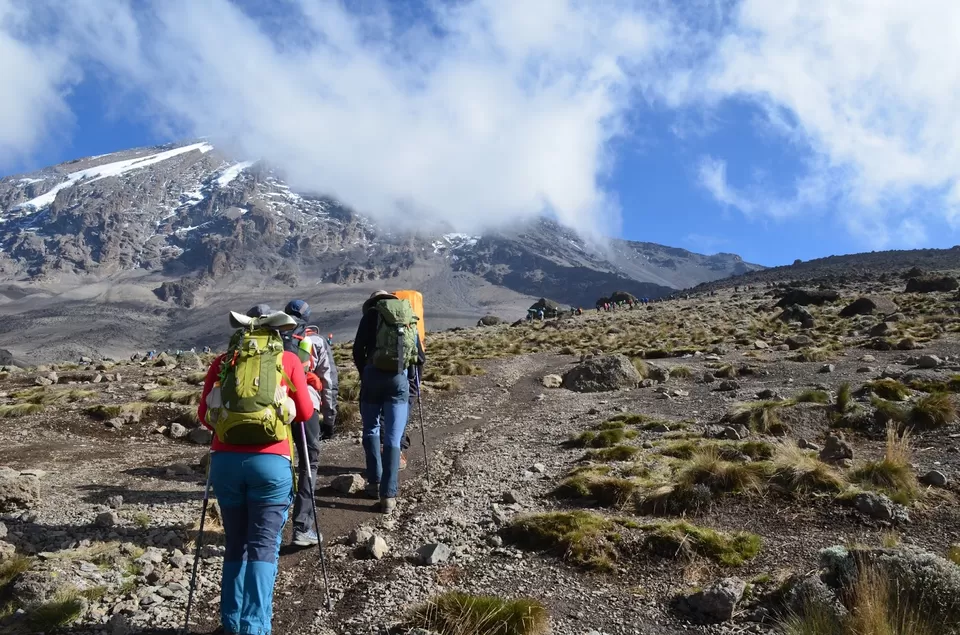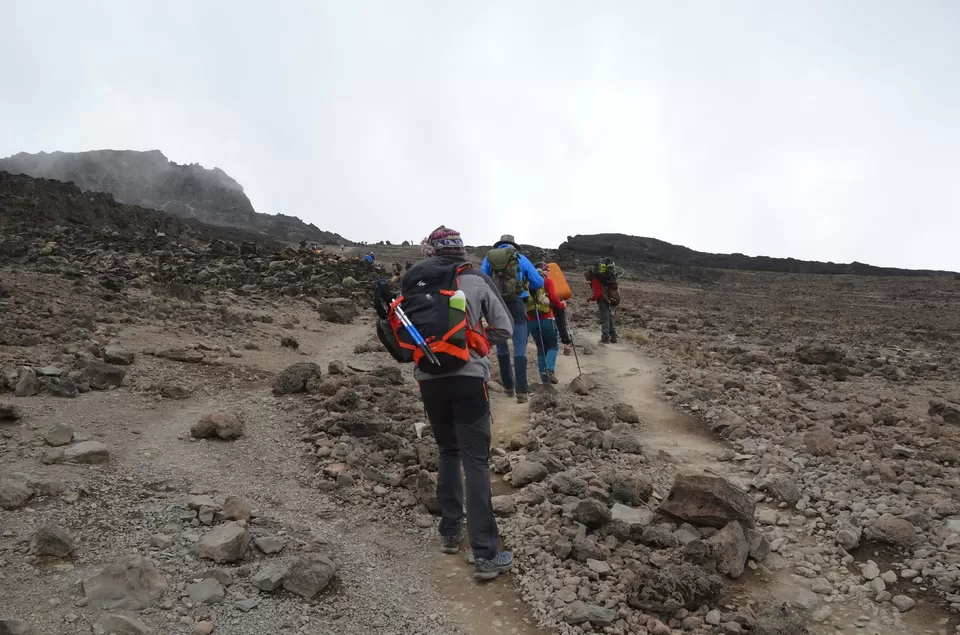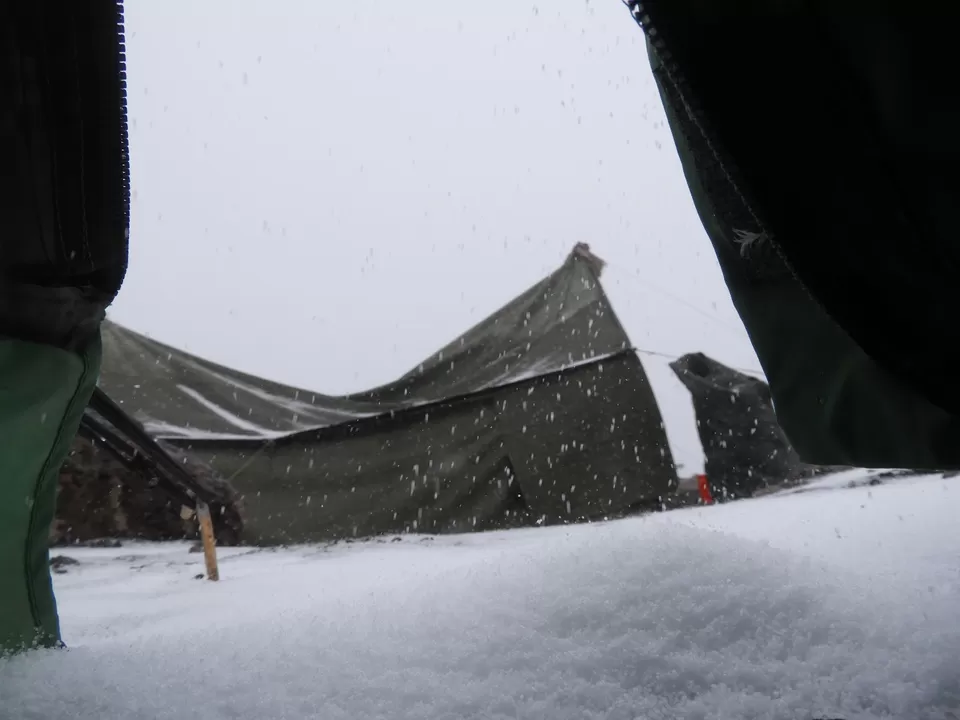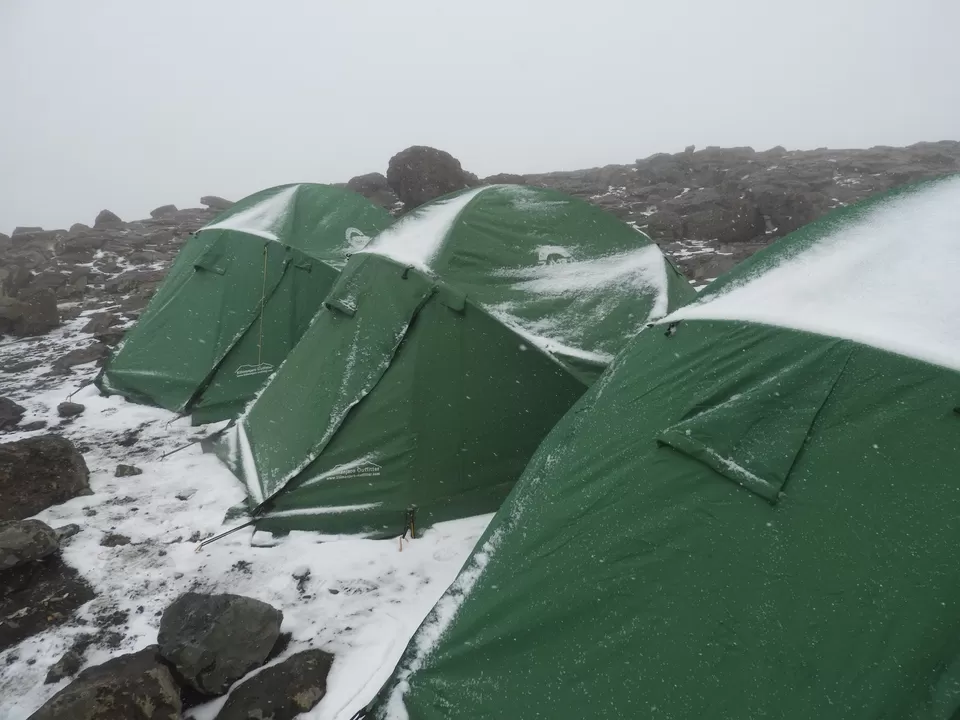 In evening we received briefing for summit attempt. Mama, Ann and Anders would start at 11pm and I would start at 1am from the base camp to meet up together at summit during sunrise. After early dinner everyone proceeded to their tents to catch up some sleep.
Day 6 / Summit day (Base camp to Uhuru peak to Mweka Camp)
Distance: 17.5 kms, Elevation: 4700m to 5895m to 3000m, Vegetation zone: Arctic glacier, alpine desert
I woke up at midnight and put lots of layers on me (4 on top, 4 on bottom, 2 pairs of socks) and got ready for summit push. My teammates had left at 11pm already. Mama had returned back to the camp as she was not feeling well. Anders also came back a while later as he realized that idea of going up at night was absurd and he wanted to sleep.
I started summit push with my guide Living at 1am from the camp. Assistant guide Thomas who had returned to camp with Anders was also with me. These guys didn't allow me to even carry my backpack and took it on their back. It was dark and we could see headlamps glowing of groups ahead of us on the mountain. We were going strong and overtook so many groups on the way up. After walking for couple of hours every time looking up felt like staring at an infinite climb with headlights at far distance. At 5.30am horizon started to become visible at our back, it was the light before sunrise. By now we had caught up with my teammate Ann and her guide who had left base camp 2 hours prior to me. It was good to see her making progress on the climb as we neared the crater. At 6am we reached the Stella point which is the entry point of Kibo crater and marks the end of gruelling climb. I thoroughly enjoyed the most beautiful sunrise of my life from Stella point with some chocolates.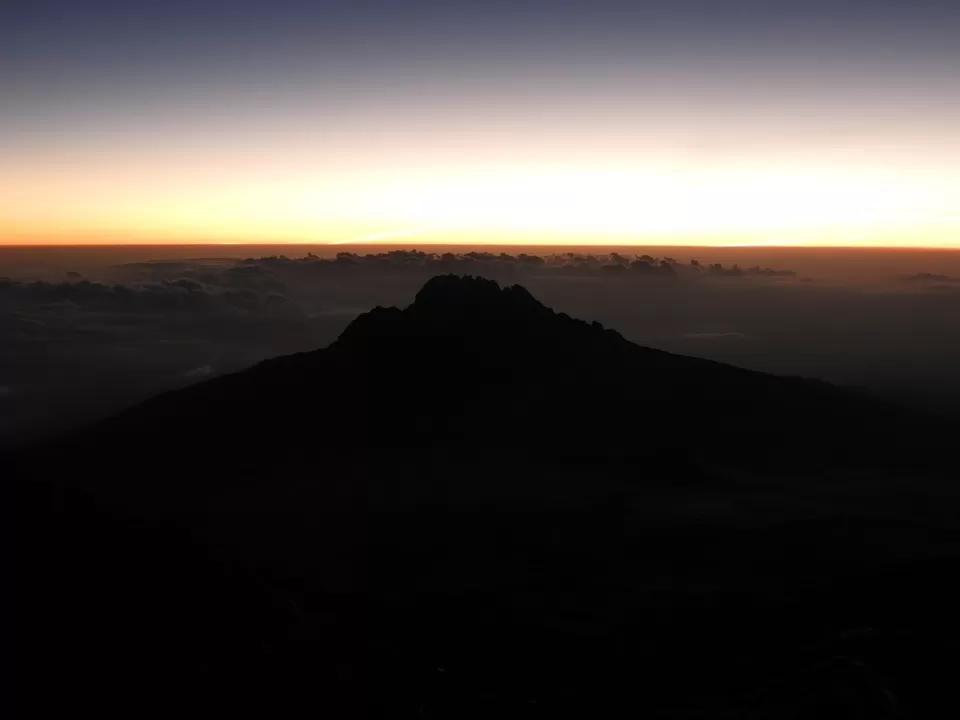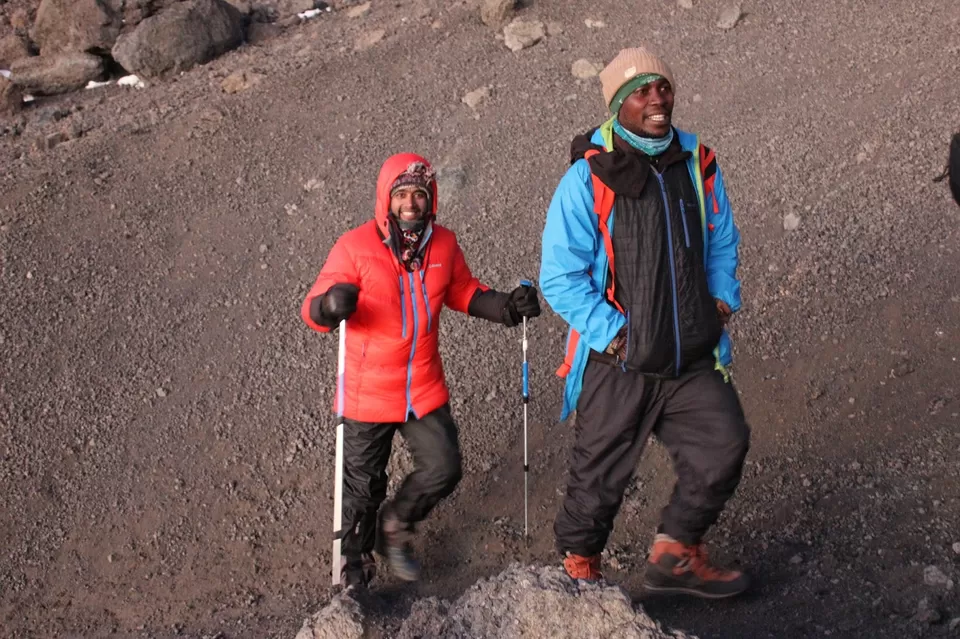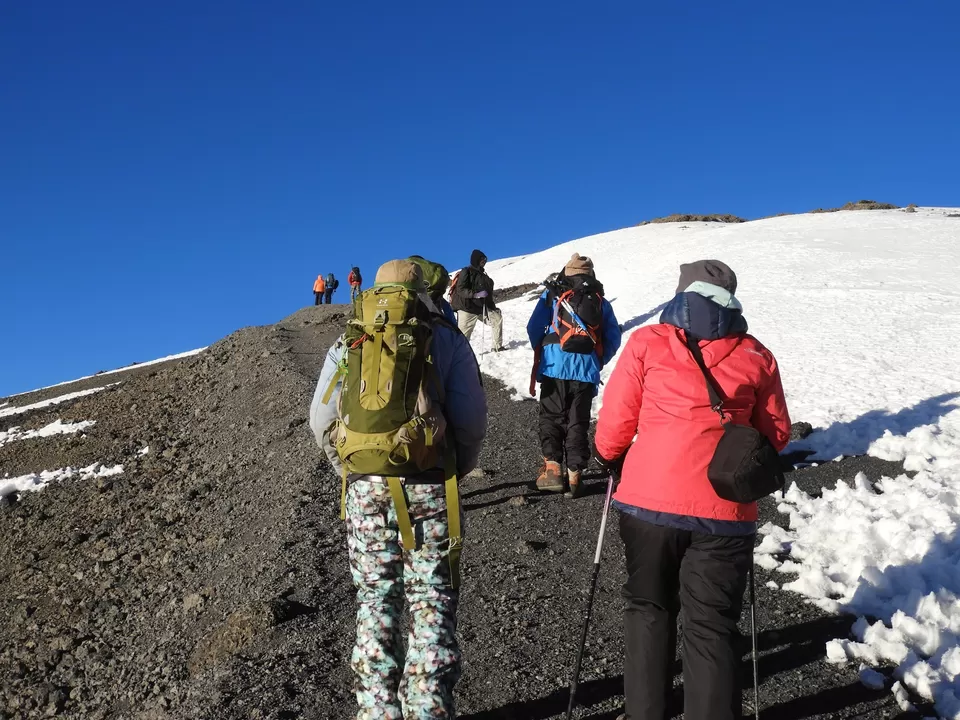 After having captivated the sunrise for 30 mins we headed towards summit taking the uphill ridge. There were huge & magnificent glaciers and snowfields on the sides of the ridge where we were walking, it felt like a dream walk. We were now over 5700m above sea level and altitude was hitting hard, I felt pukish but the toughest part was already over. It was just about time to tick off one thing off my bucket list. At 7.15am we reached Uhuru peak and we were standing at the highest point on African continent. Months of planning, hard work and savings had finally paid off. I had imagined myself holding my national flag on 26 January (Indian Republic day) on top of Kili and now it was a reality.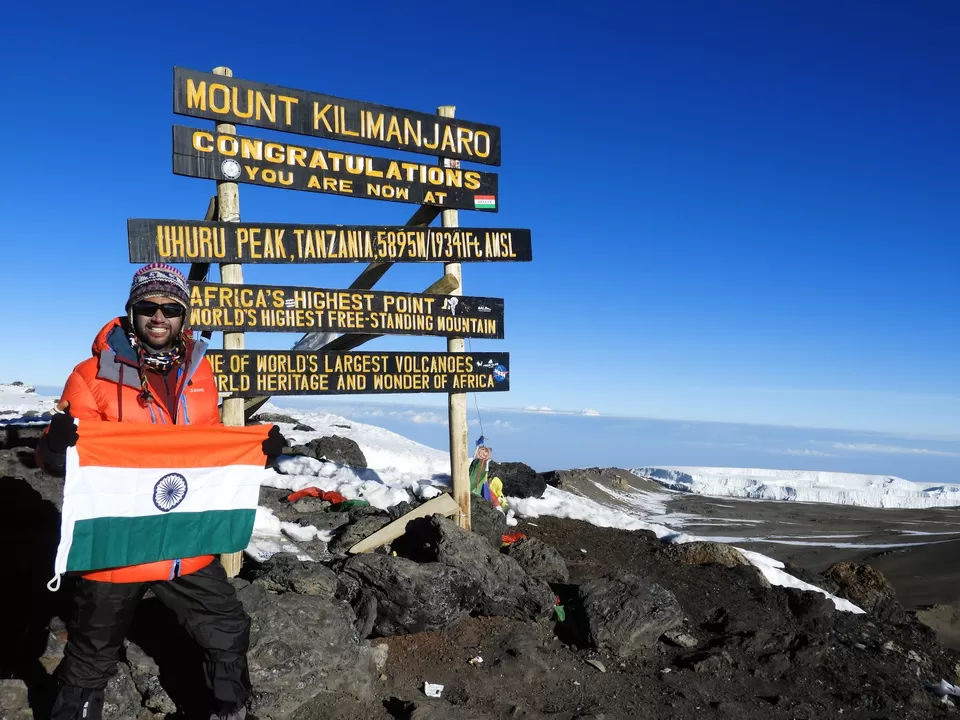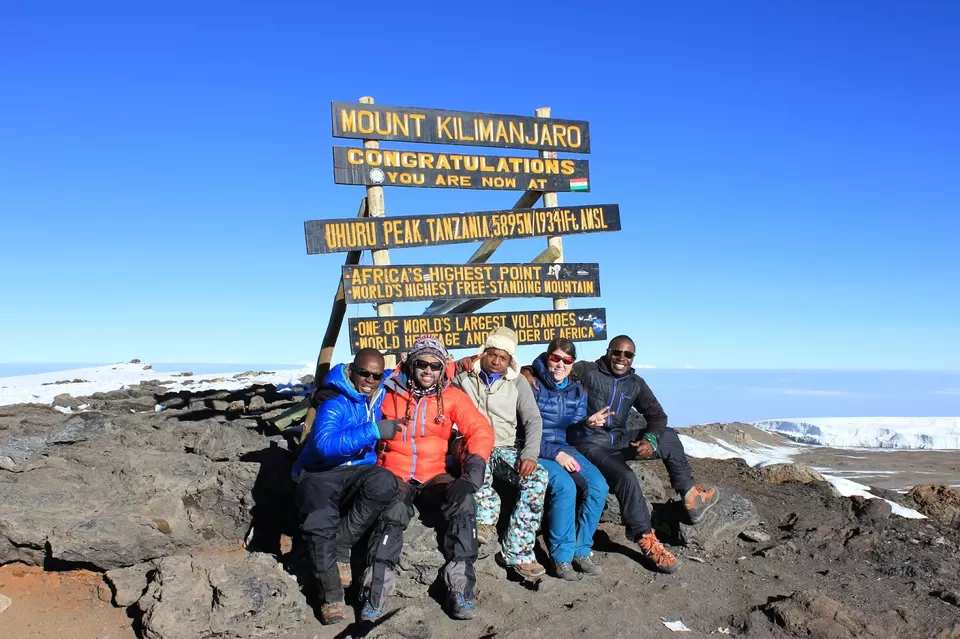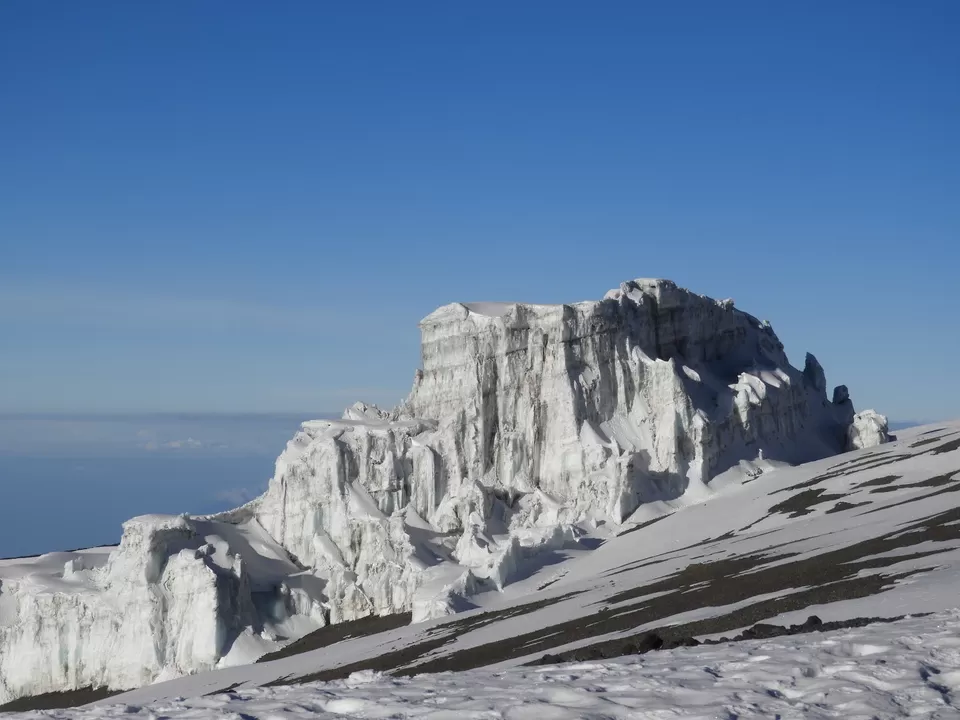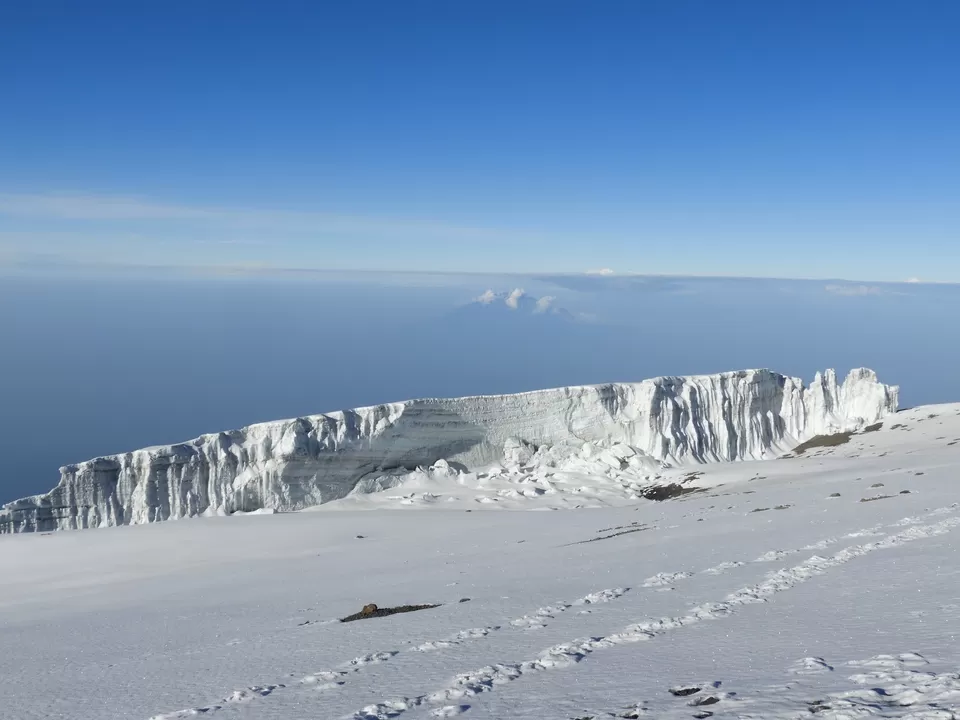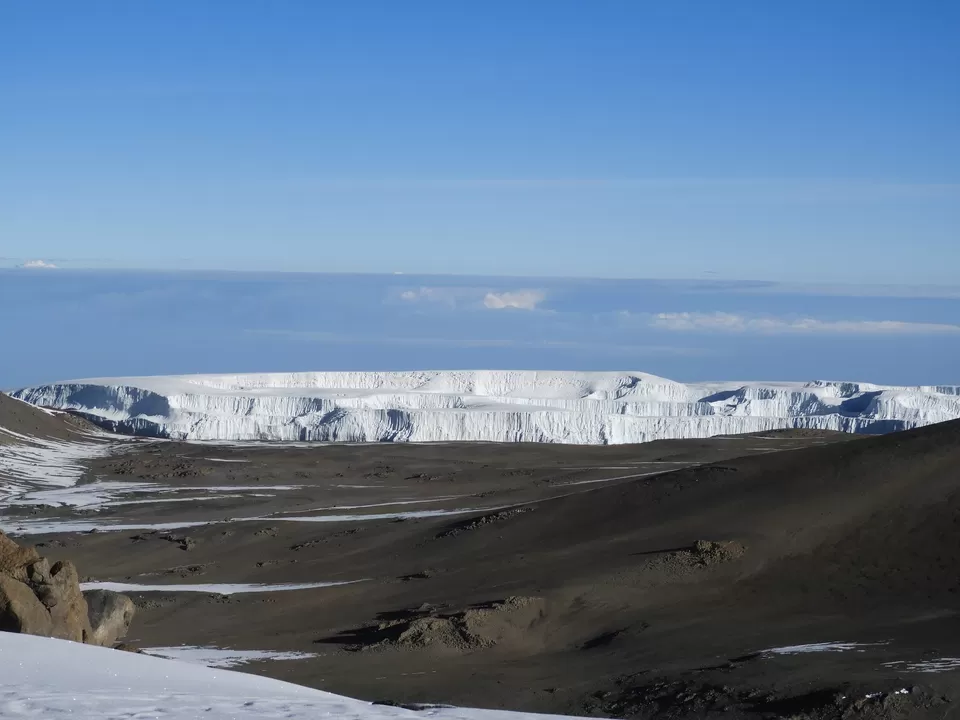 Soon we headed back towards the base camp taking the same route down, crossed Stella point and exited the crater. It was a long horrible never ending downhill full of sand and scree. I am bad at descending and was cursing myself for taking myself up that mountain at first place. Base camp was so far away down that it was barely visible even though it was in line of sight. It took me over 2.5 hours to descend back to base camp. Had some food and sleep and we were off to descend further down the mountain for the last camp at Mweka campsite. At 2pm we left base camp and were soon enough welcomed by a heavy hail storm. As we descended further down, hail storm turned into rain. It was a horrible downhill with so big rocks and steps on the trail. Our knees were crying for mercy while Mama was in a lot of pain. At 6pm our suffering ended and we took a sigh of relief after reaching Mweka campsite. It was a long day and I felt like a satisfied soul. I was so well bonded with my team and it felt like I was part of this family.
Day 7 / Back to civilization (Mweka camp to Mweka gate)
Distance: 10kms, Elevation 3000m to 1800m: , Vegetation: Rainforest
Early in morning we left Mweka campsite and took the final 10kms through rainforests. It was mostly downhill and was possibly the most beautiful trail I have ever been to. Tall trees surrounded by lush green bushes filled the oxygen deprived brain with cleanest natural oxygen. Thoughts of reaching back to civilization felt so good after a thrilling week on the mountain. We reached Mweka gate and ended this adventure by singing Kilimanjaro song with our entire crew of porters and guides. These guys are the real heroes of this mountain, climbers are just tourists.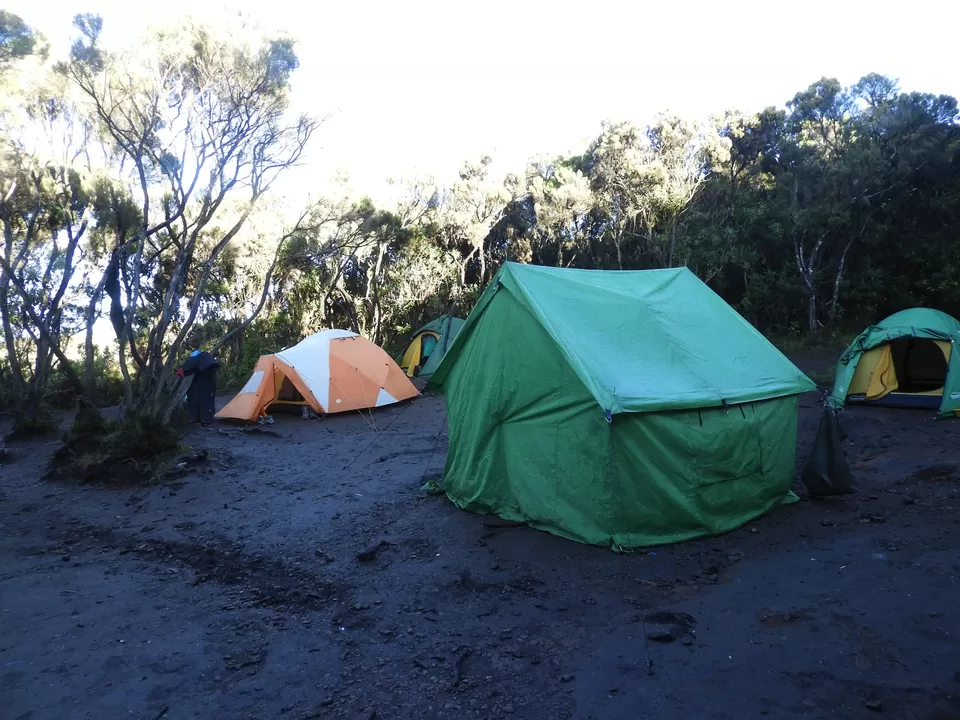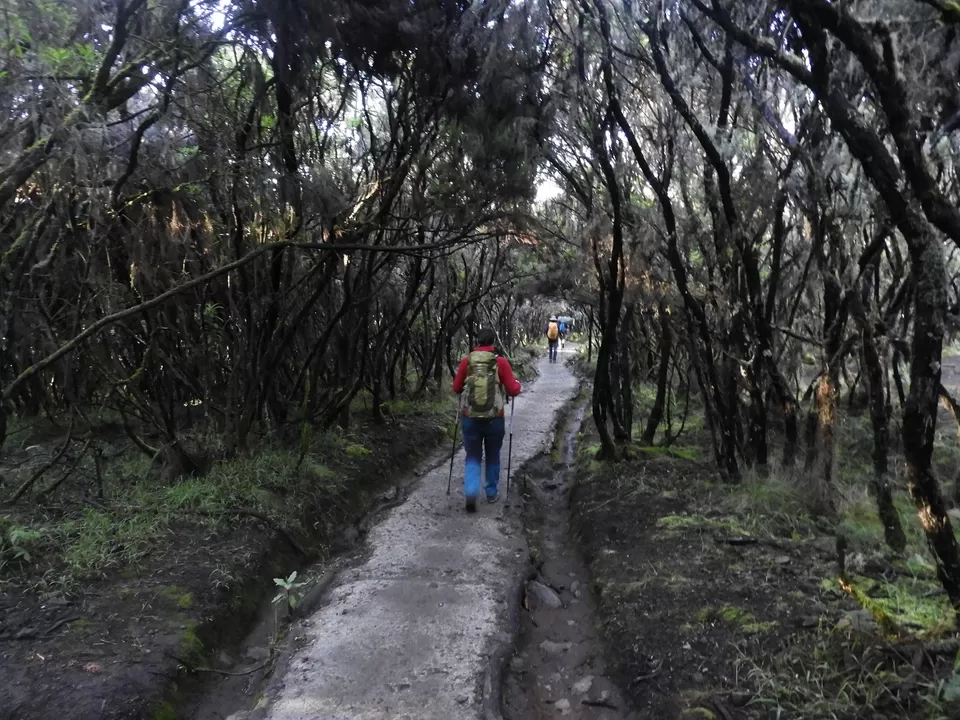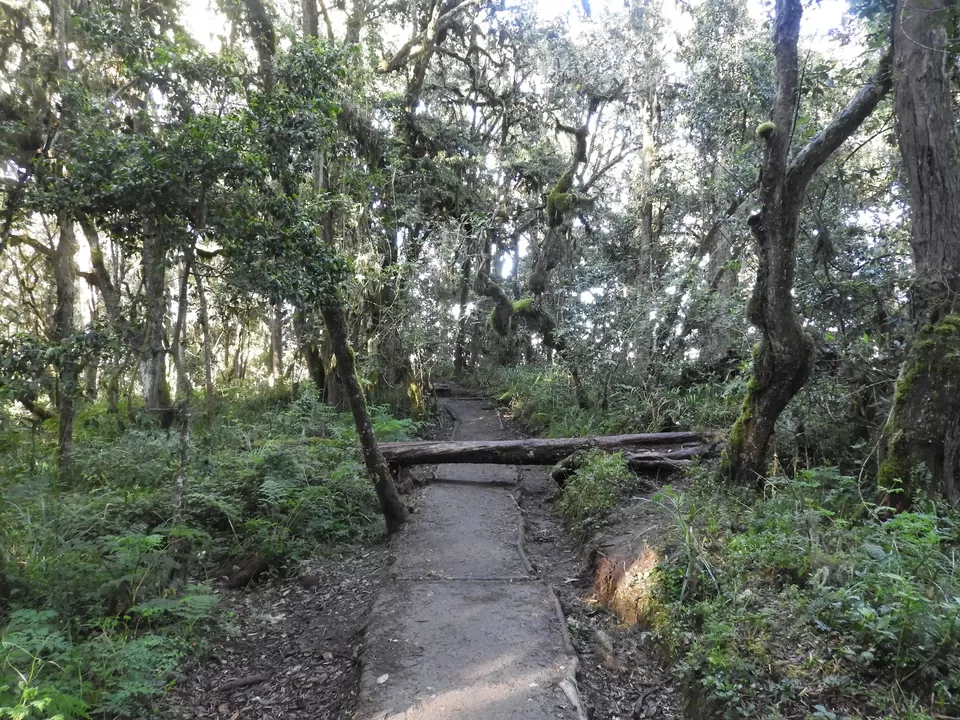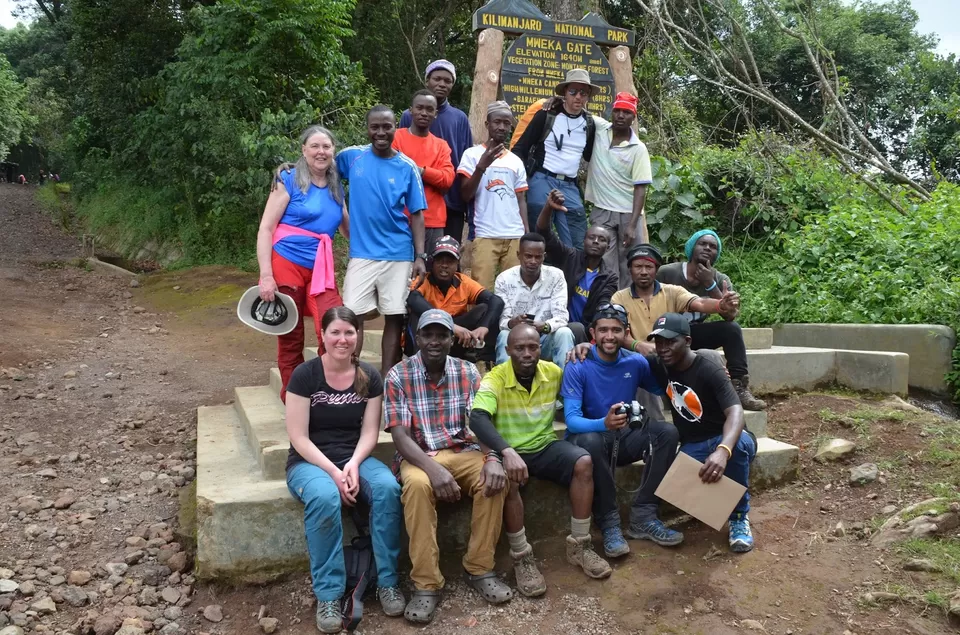 Day 8 / Day 9 Wildlife Safari
Places covered: Lake Manyara national park and Ngorongoro Crater
Since no trip to Africa is complete without experiencing a wildlife safari, next 2 days I spent watching wildlife with 2 strangers turned friends (Marte & Hanne) from Norway. First day we visited Lake Manyara National park which is the only place in world to home tree climbing lions though we did not get a chance to spot them. We spotted giraffes, zebras, wildebeests, elephants, hippo and various types of monkeys.
Next day we visited Ngorongoro crater which is one of the natural wonders of Africa. It is a huge round crater much below the surrounding ground level where wildlife exists naturally in plenty. We peacefully observed Jackals, hyenas, ostrich, pumba, hippos, zebras, antelopes and a huge pride of lions very closely. It is surely one of the top spot for wildlife fans.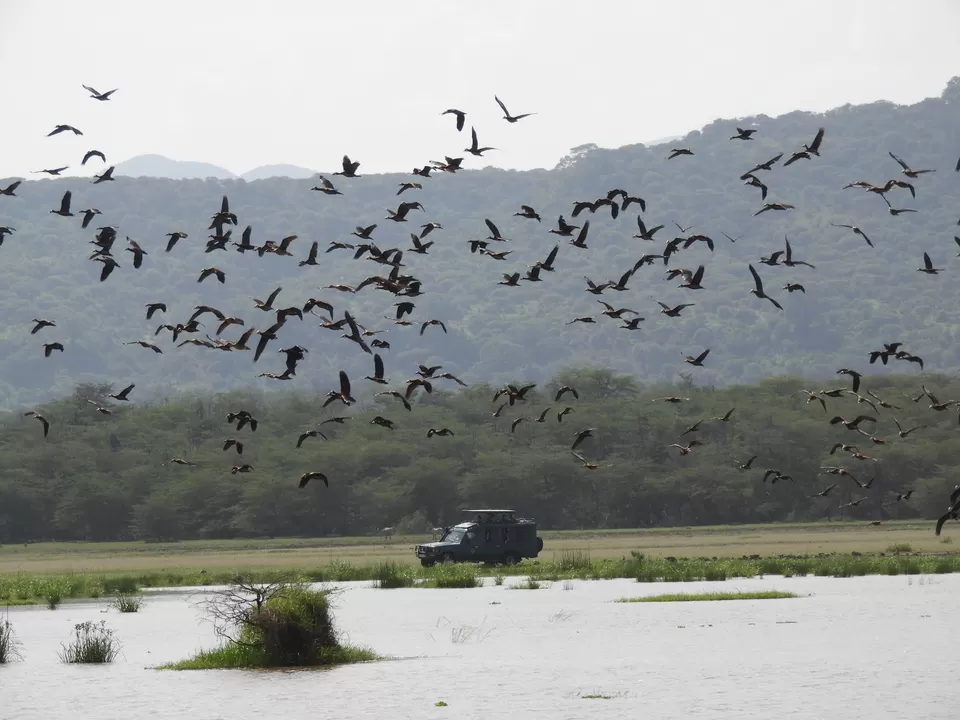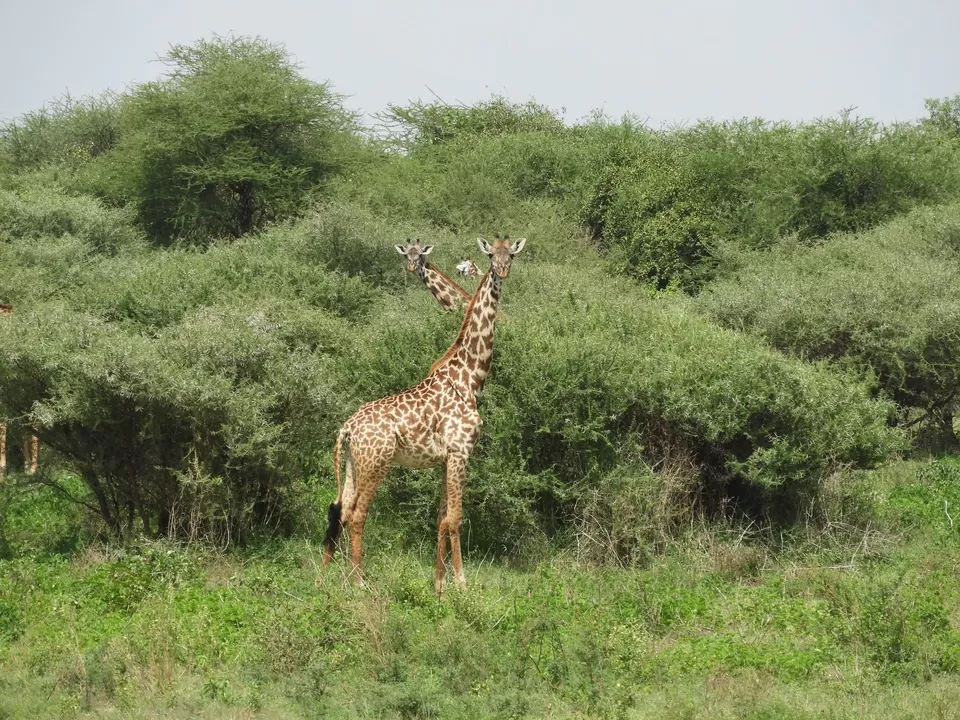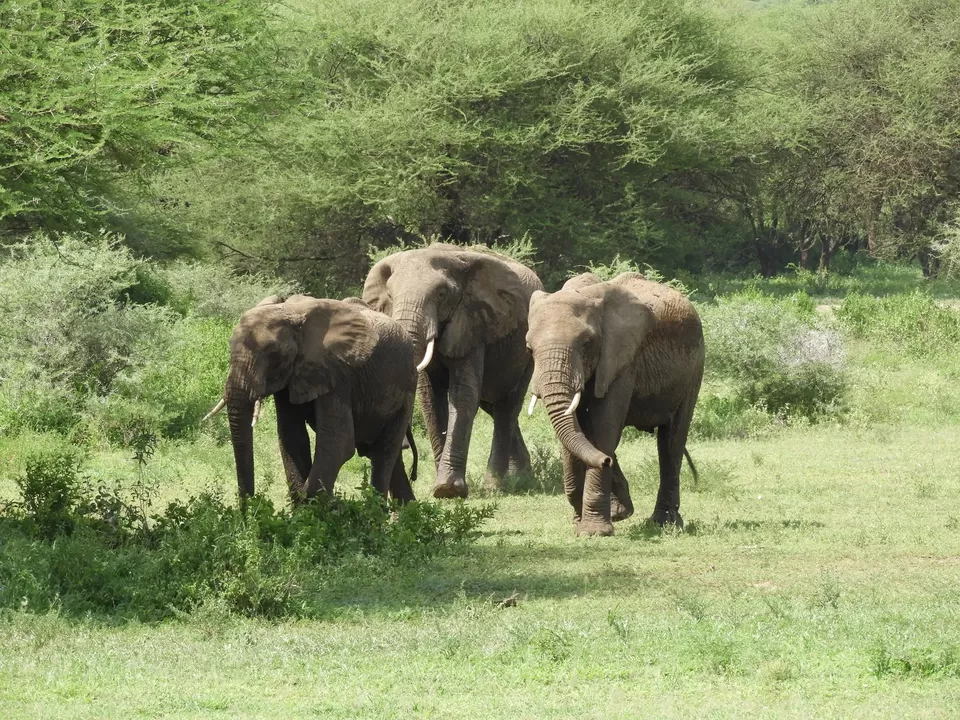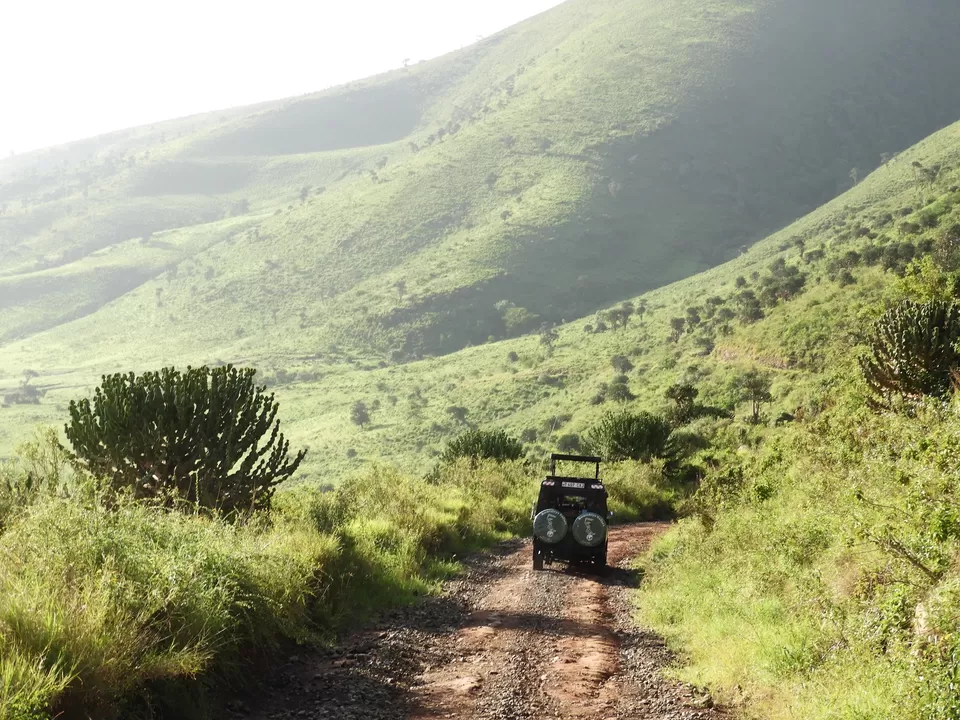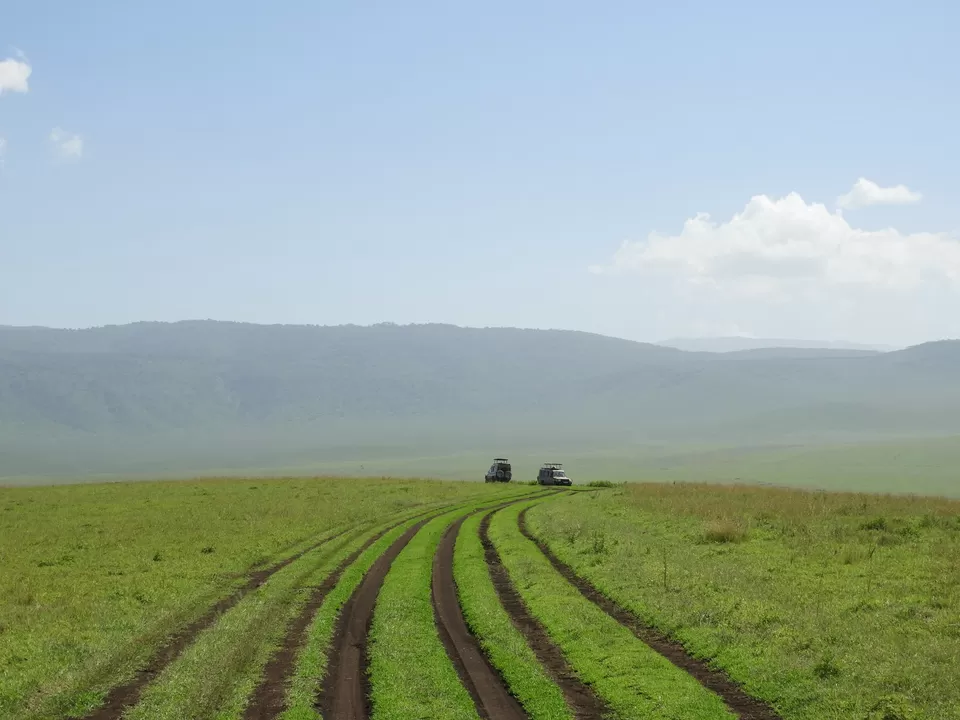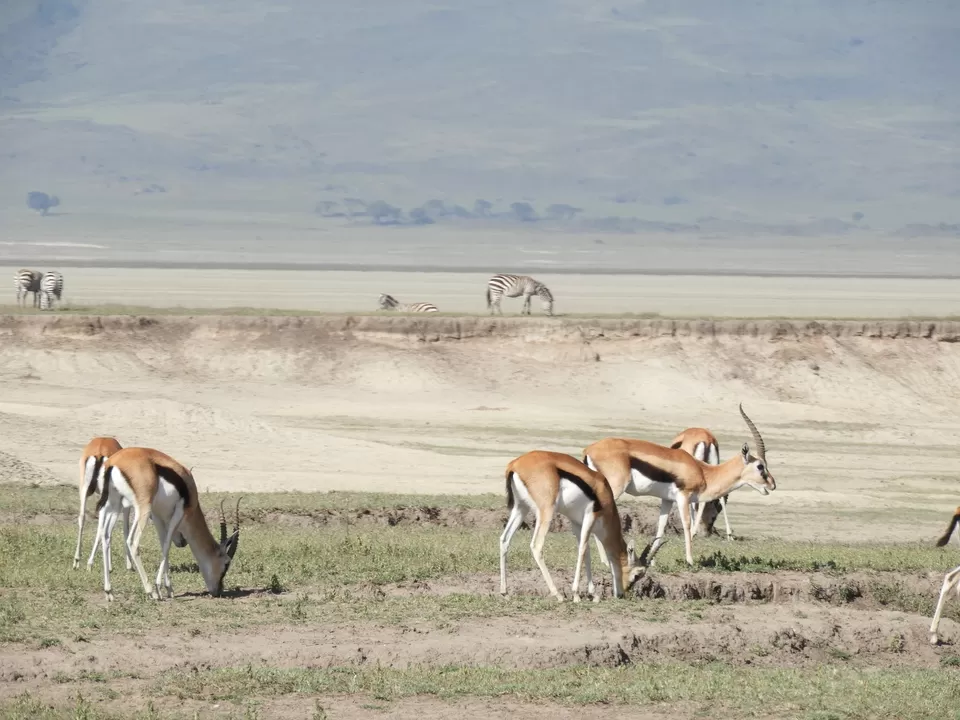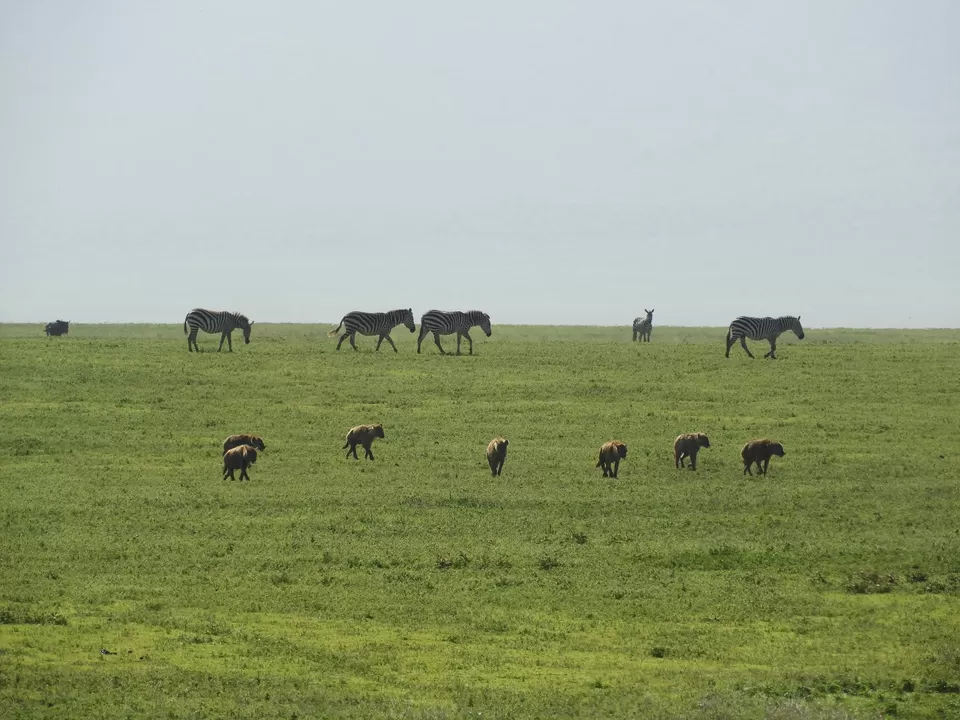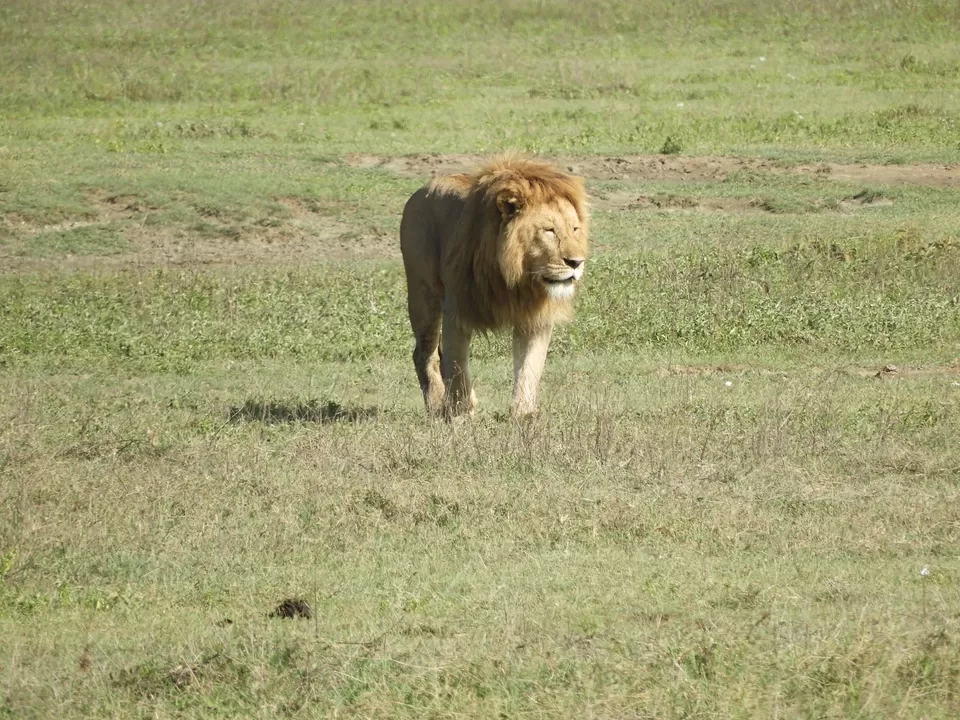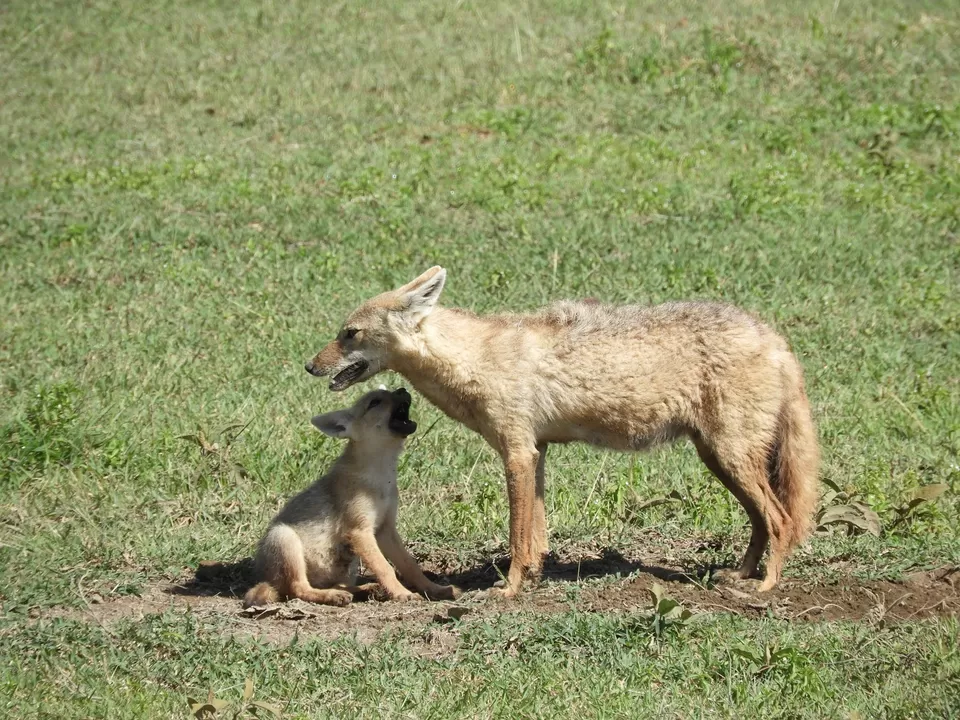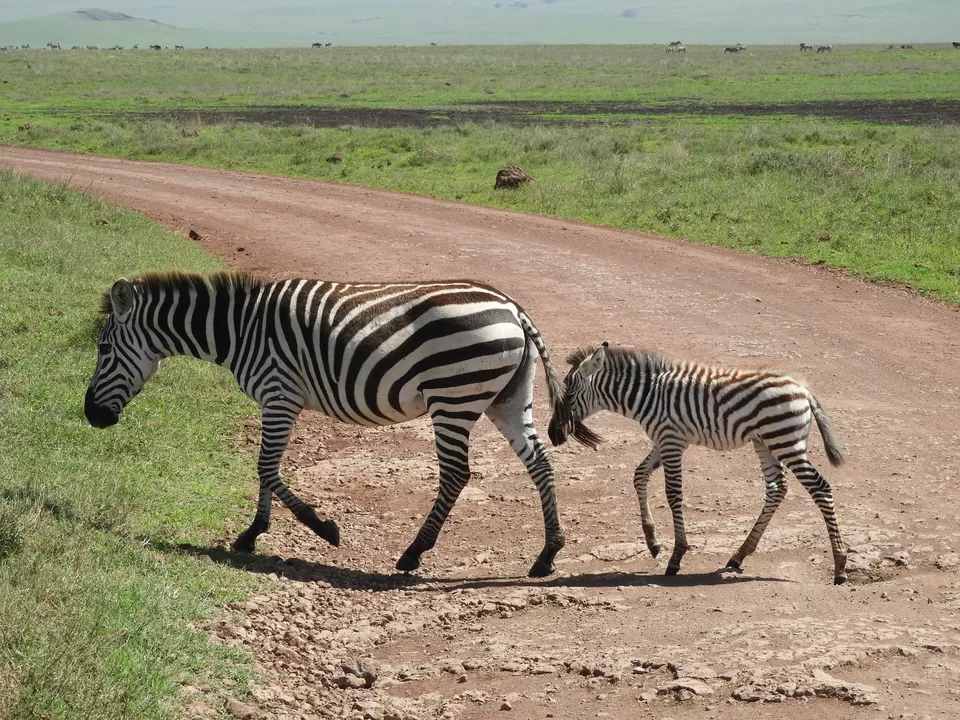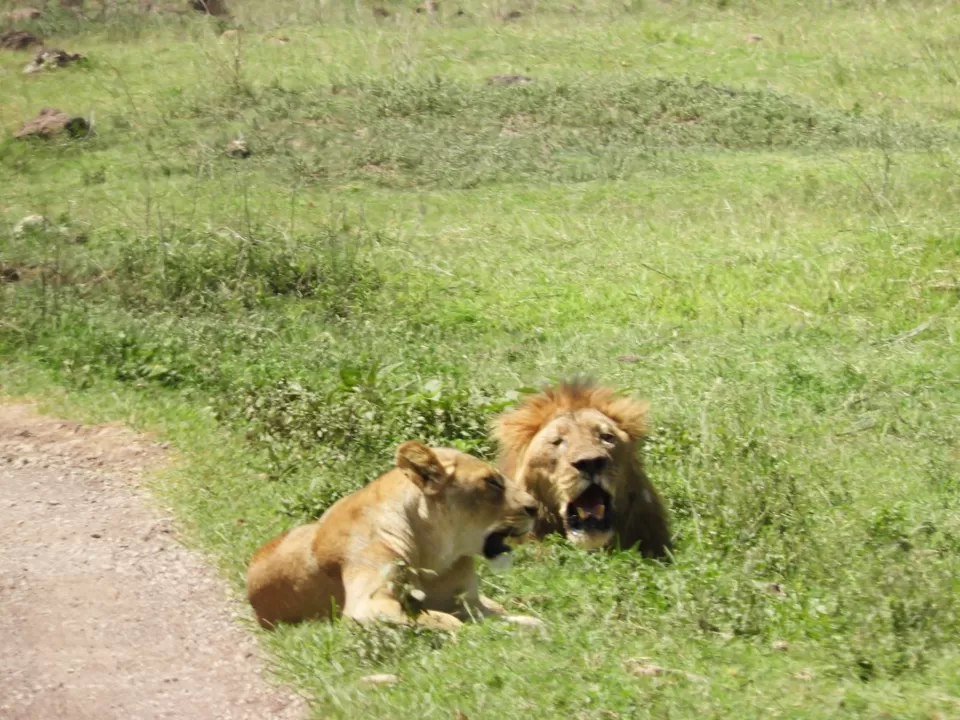 Few pointers if you plan a trip to Kilimanjaro
1. Book your expedition with a reputed trekking company, it does makes all the difference. I highly recommend Zara tours.
2. Try paying most of your expenses in advance so that you have to carry less cash. I paid all expenses (trek + safari) in advance before leaving India.
3. Have a sound budget while planning a trip to Tanzania, it can get really expensive.
4. US dollar is widely accepted (carry small bills). No need to exchange to local currency Tanzanian Shilling.
5. Buy/rent a good 4 season sleeping bag rated at -15 degree Celsius. Nights can turn into nightmare.
6. It is a horribly wet and cold mountain, have all the right clothing gear needed.
Costs of a trip to Kilimanjaro (in US dollars)
1. Expedition fee: 2000 USD (you can get as low as 1600 USD with low budget operators but be ready for compromise on quality).
2. Tips for mountain crew: 250 to 350 USD (this is compulsory, your crew puts a lot of effort to keep you alive on mountain).
3. Visa on arrival: 50 USD for most countries, 100 USD for American passport holders.
4. Wildlife Safari: 500 USD per day (minimum). You can plan wildlife destinations as per number of days you have. If you plan a 4 day safari, it will cost around 4x500 = 2000 USD. You can negotiate before booking.
My learnings from mountains so far
1. It's all about the journey, not the destination so take it slow. There is nothing at summit, enjoy each moment of journey which leads you there.
2. Do not wait for the perfect day to do something, perfect day does not exist. If you really want to make something happen, now is the time to start.
3. If there is something that you wish to turn into reality, write it down and put it in your sight. You will consciously make efforts everyday for it & will not even realize how soon it became a reality.
4. Life begins at the end of comfort zone. Believe me!
To read more of my travel/adventure trips click here: www.travelwithnakul.blogspot.in