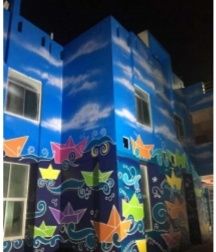 Taken the purging dip at Holy Sangam? Now what next?
The Triad of Holy water confluence at Sangam has much more to offer. Head towards the Allahabad Boat Club that offers a mesmerising view of some of the chief tourists' attractions at Allahabad (Prayagaraj) . Amongst all the hustle and bustle of the boat rides at Sangam, this Beautiful Boat House remains largely ignored. However, this could prove to be an ideal escape for sometime from crowdiness of the World's largest Temporary Township.

From this vantage point, one can spot the Old Naini Bridge on one side and the New Yamuna Bridge on the other. And as you will continue to row towards the New Yamuna Bridge, the Fort of Akbar will welcome you with it's all majestic view.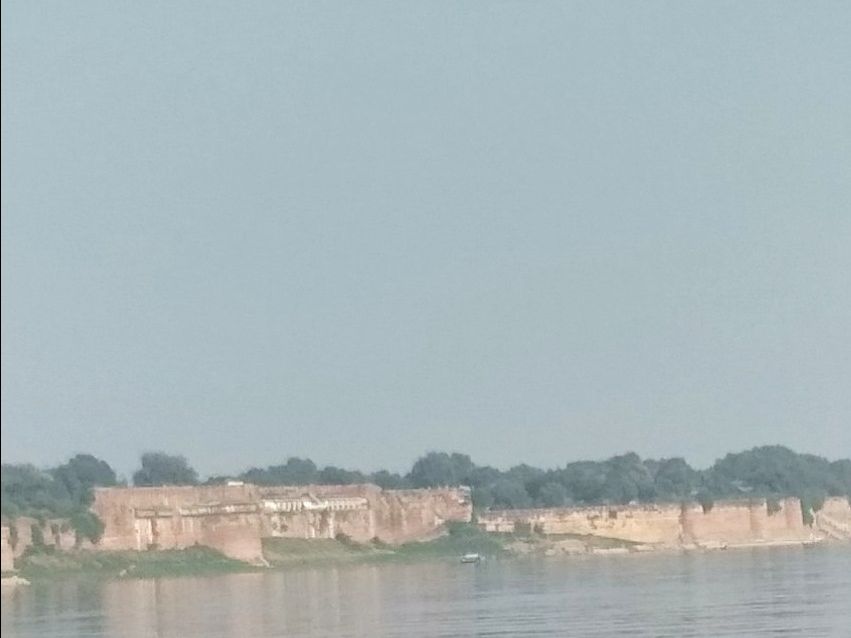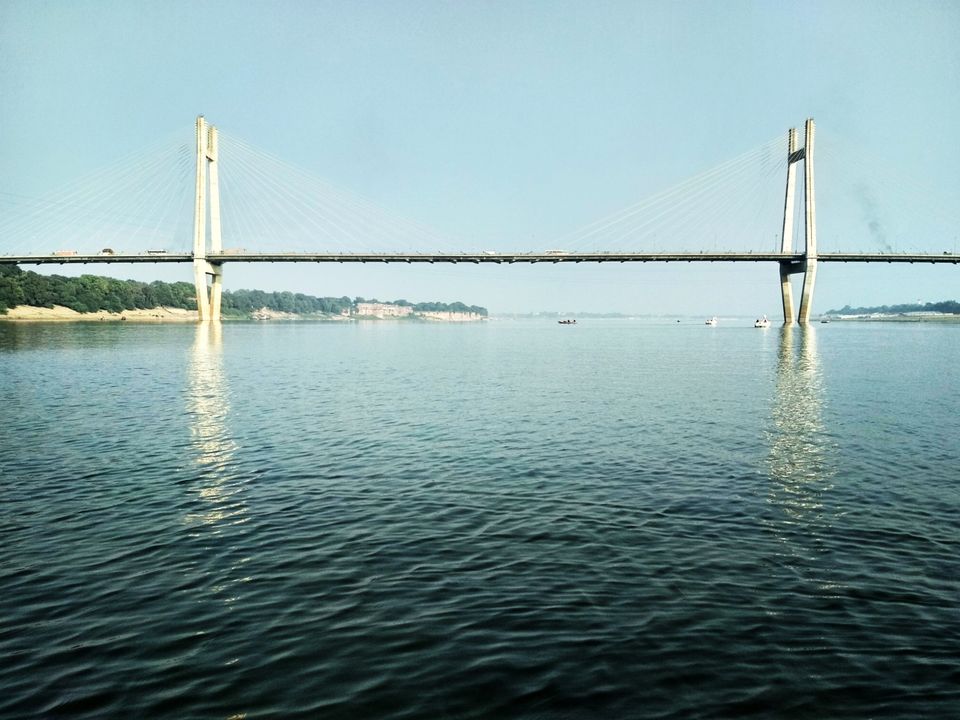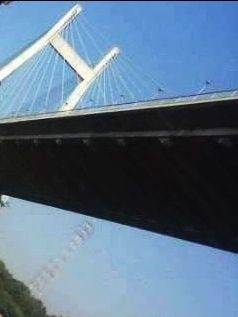 The few paddle boats and streamers at your disposal will give a pleasant relief against the heavy traffic of boats in the waters of Sangam as well as the roads of the city. And the annual migrants from Siberia never fail to mesmerize you at the Banks of Yamuna too. Once under the Yamuna Bridge, make some sound and hear it reverberating and echoing from the other side of the bridge.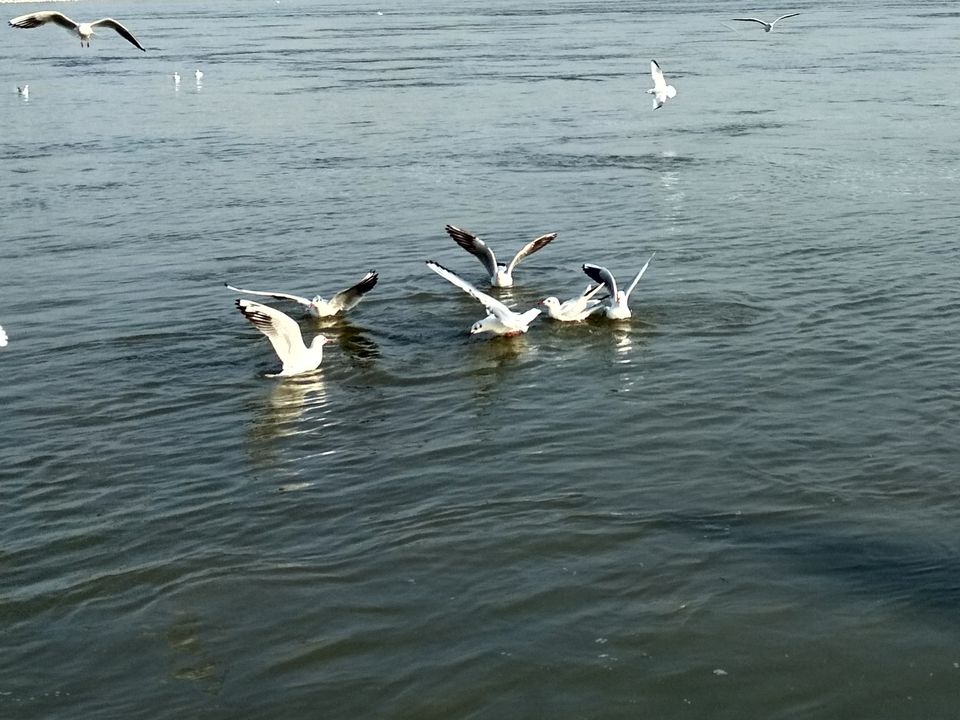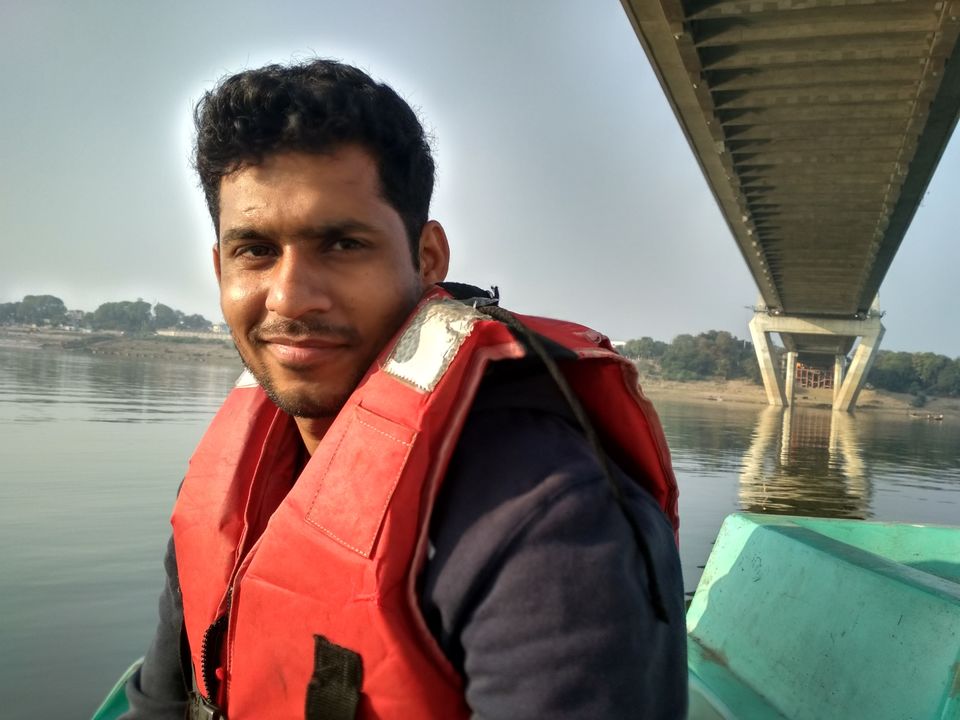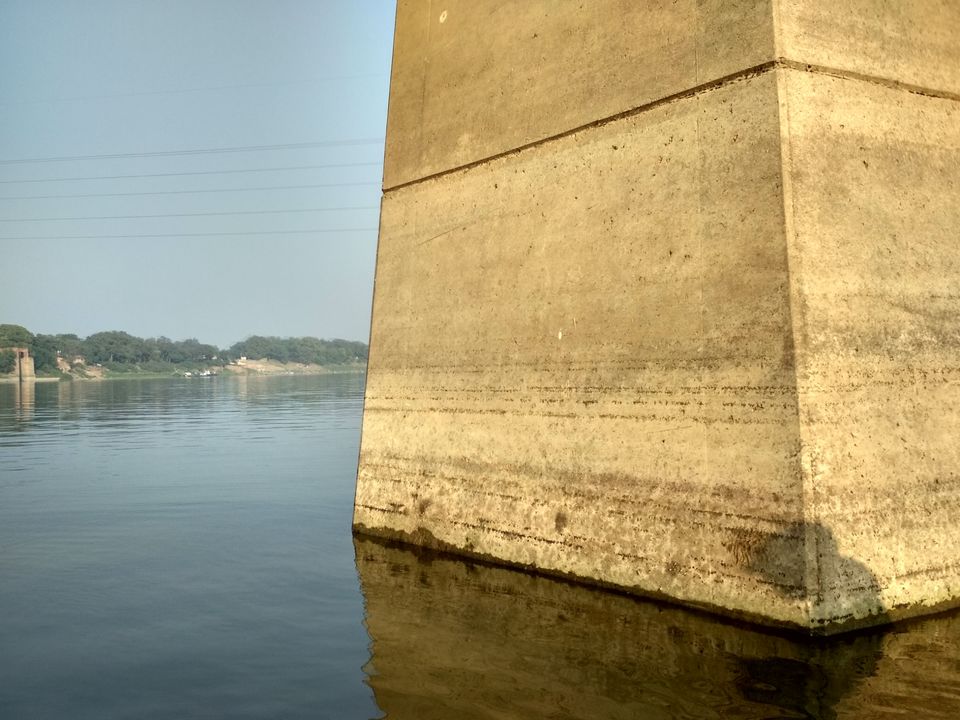 If you have seen the Ganga Arti in the evening and have already done the boat ride across Sangam at twilight and night, then afternoon is the best time to visit the Boat club.
You can hire a paddle boat, paddle your way against the upstream till the New Yamuna Bridge and upon your return you could witness the sunset that will spellbound you for the rest of your life. Here the sun kisses your forehead before sinking begin your aura.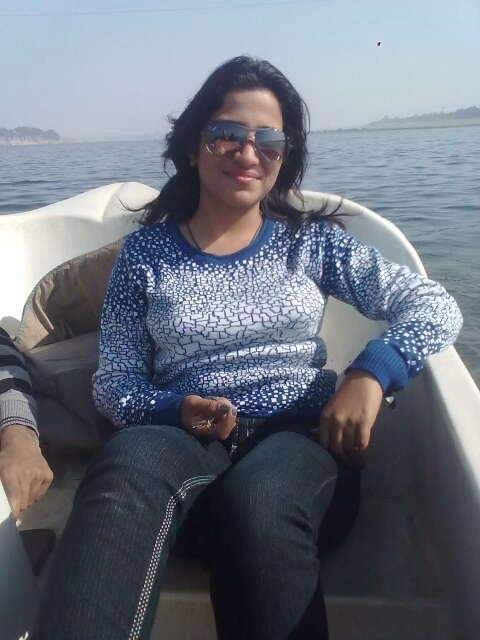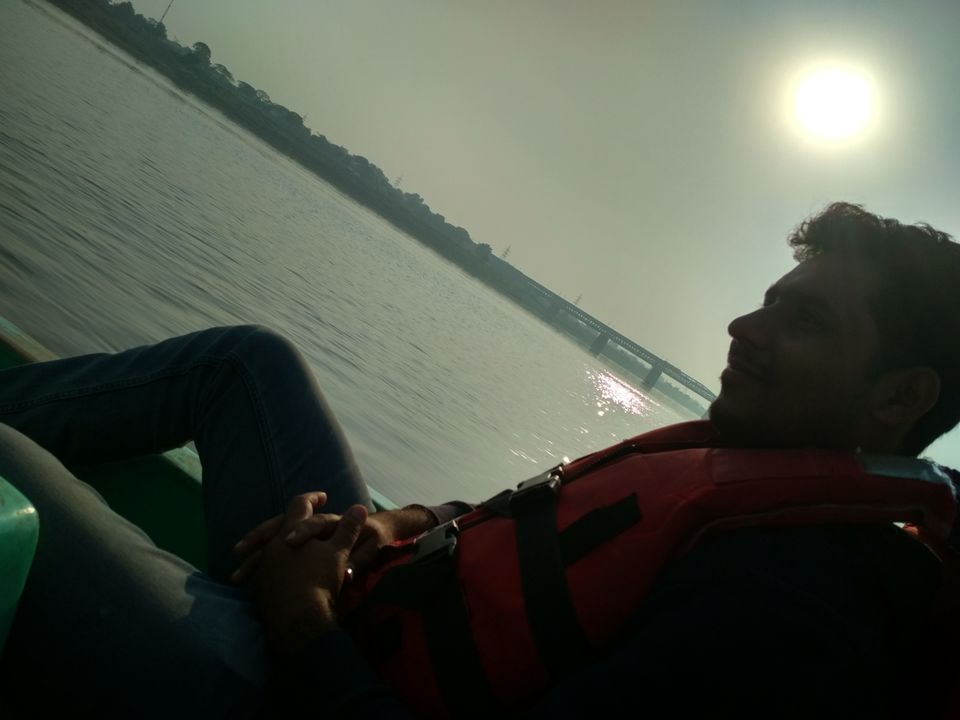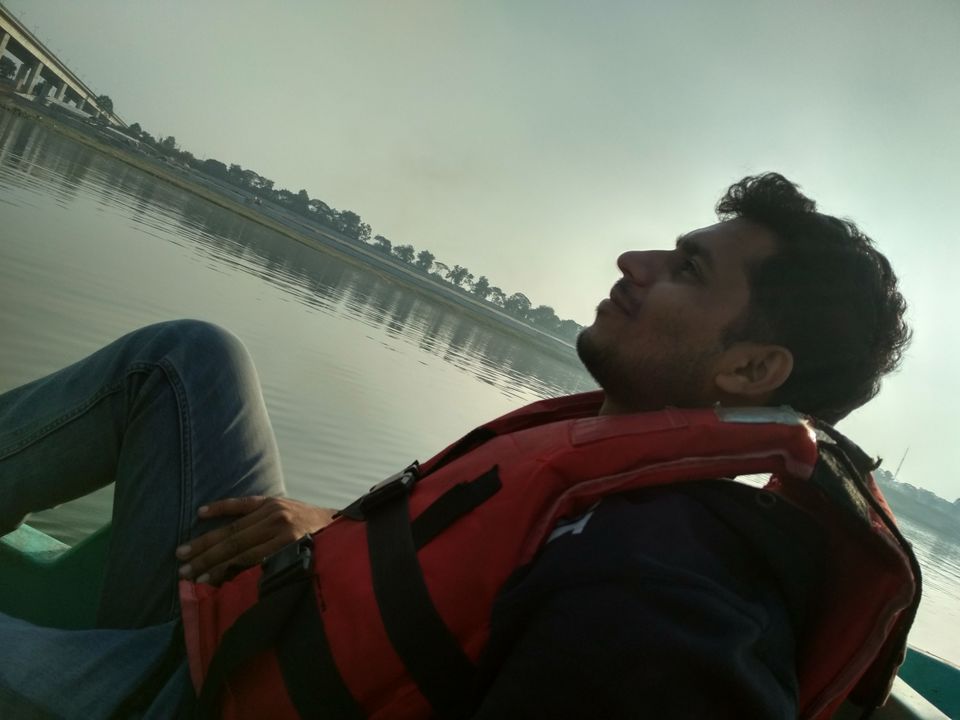 And if you have appetite for more wait till the night blankets the Heavens and waters here to awe yourself with the lighting at these bridges. You can climb the steps to New Yamuna Bridge from near the Mankameshwar Temple that is close to the Boat Club and emerse your eyes in the beauty these lights have to offer.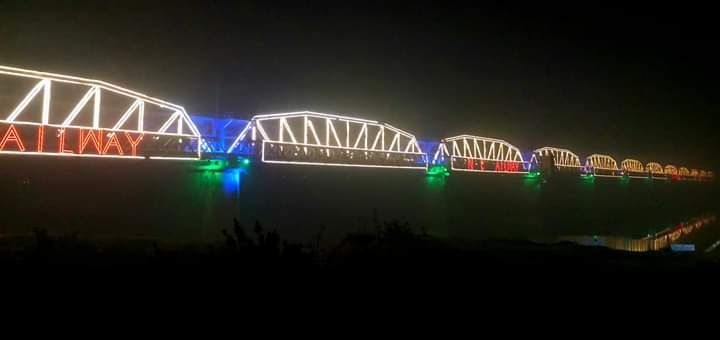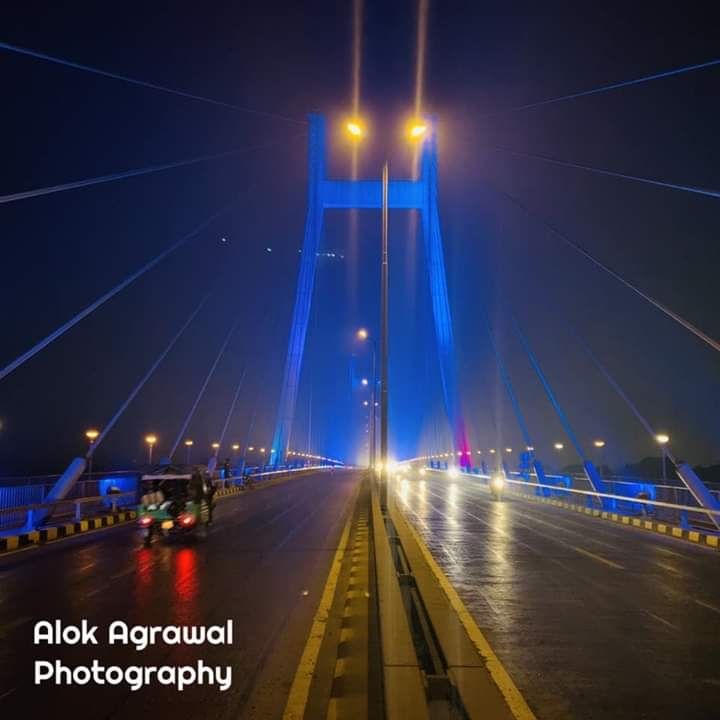 P.S. An hour of paddle boat ride will cost you around Rs. 120 for four people and Rs. 60 for half an hour.
#Bespectacled_adventurer
© Nishtha Mishra, 2019