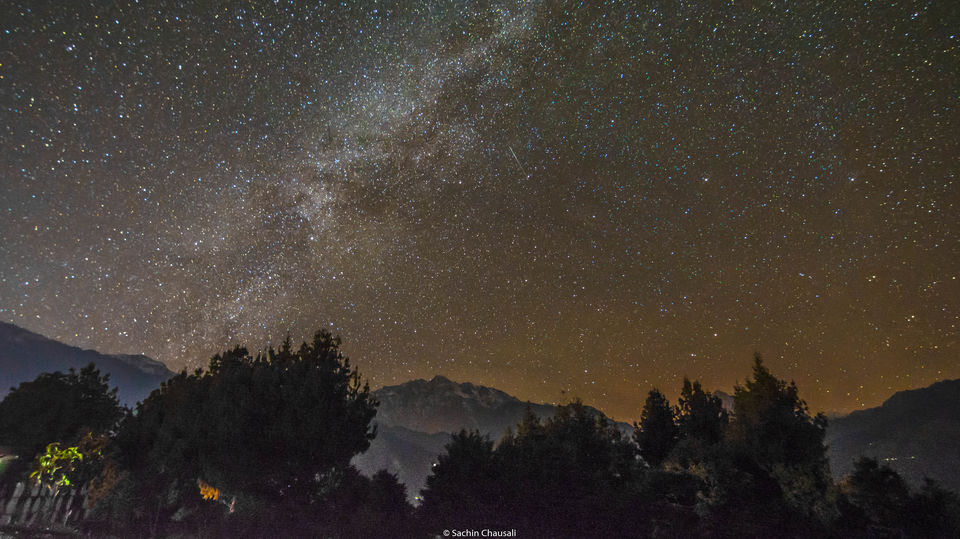 Uttarakhand the hill state of India also referred and popularly known as Devbhoomi is popular for its Temples, Scenic glory, Mesmerizing places and definitely the beautiful hill stations( Nanital, Mussoorie, Rishikesh, Kausani etc. ) you like to visit during New year and Christmas Eves. But the sad part is that there are many more underrated beautiful destinations which are much more beautiful and exquisite than the so called mainstream locations in the state. Hidden amidst the clouds and alpine mufflers, one of such underrated places in the state is Munsiari town also called as "Himnagri" (Himalayan town ) by localities.
I came across this "Himanagri" last year while I was planning for my next photography tour to a place which is unexplored and not much commercialized and figured out that Munsiari would be the best place to be.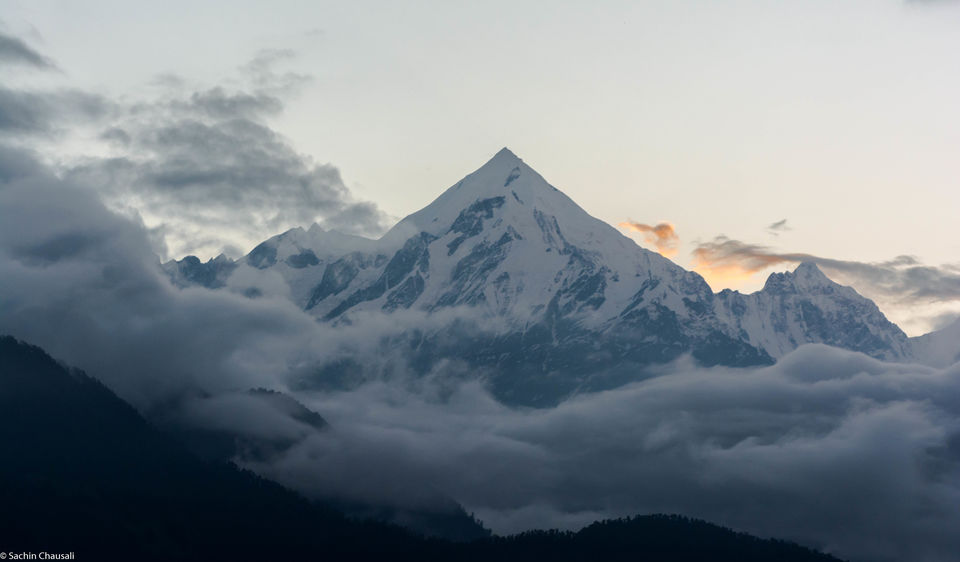 Munsiari a sub Division in the Pithoragarh District in the hill-state of Uttarakhand, is almost about 600km from Delhi lies at the base of the great Himalayan mountain range, at an elevation of about 2,200 m (7,200 ft.) and is a starting point of various treks into the interior of the range.
Reaching Munsiari
You can reach the city by two ways from Delhi. You can either take a bus from Delhi directly for Pithoragarh or can travel by train/bus to the same via Haldwani which is almost about 550kms . From Pithoragarh you can find any private transport or cabs for Munsiari which will not take more than 250 INR and the journey will take upto 5 hours.
On reaching Munsiari after a backbreaking journey from Delhi with breathtaking views all along, Panchchuli peaks greet you invigoratingly, which I had always heard from my family as how magnificent they were. Being a media student and a big photography enthusiast, the knack of capturing moments through my lenses and documenting it to the world out there has always been my first priorities that I am such passionate about.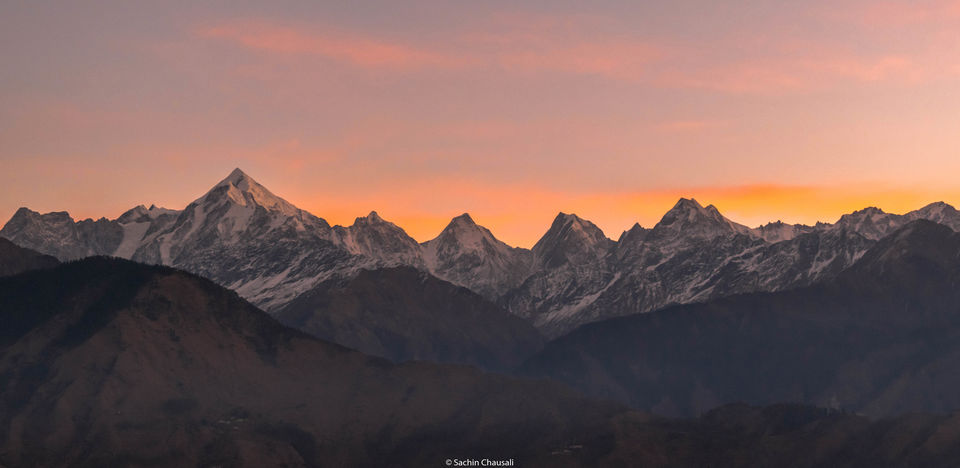 After discussing with my hotel staff and some local people around the hotel area, I got to know about Mr. Sher Singh Pangtey, the founder of the museum called the "Tribal Heritage Museum", which is about 2kms from the main city is the only individual who has seen Munsiari and know about its history from India's Independence to this Era of Globalization. Retired history professor, built the museum 16 years ago with his sole dedication and hard-work to preserve the culture. After a 2km walk to the museum from the hotel, I finally got to meet Mr. Pangtey and asked him to enlighten about the history and he was happy to do so.
Munsiari - The Old Days
Munsiari, as Pangtey elucidates, was a checkpoint to reach Tibet and Nepal. It was the main trade hub for all sorts of goods starting from rock salt, jaggery, cotton wool to aluminium to motorbikes. Tibet was the main benefiter and year after year the Indian- Tibet relationship grew stronger. East India Company had a major role in uplifting Munsiari as a trade market and saw ways to bring it to the limelight:
1. Education for kids
2. Road to Tibet for trade.
In 1962, when China invaded Tibet the borders were seized and the business of trade barred. So, the government of India provided the people of Munsiari with reservation quotas. This made them leave the city to live a modernized life. Upon realising the emigrating population and culture loss, he took the initiative and efforts of collecting the artworks and what he thought was a diminishing reflection of their roots and decided to collect and make a museum of all such artworks and cultural heritage.
Mr. Pangtey also highlighted how Munsiari got highlighted due to its beautiful spots and scenic landscapes when no government officials cared about and helped in developing the town. He also highlighted the main places of attraction in the town and the people from where I can get the correct information of the places too.
Places Of Attraction
I decided to visit the very famous and most worshiped Goddess temple of Uttarakhand – Nanda Devi temple. Temple is about 2 km from the Munsiari town with scenic landscapes and mesmerising views on the hike to the temple.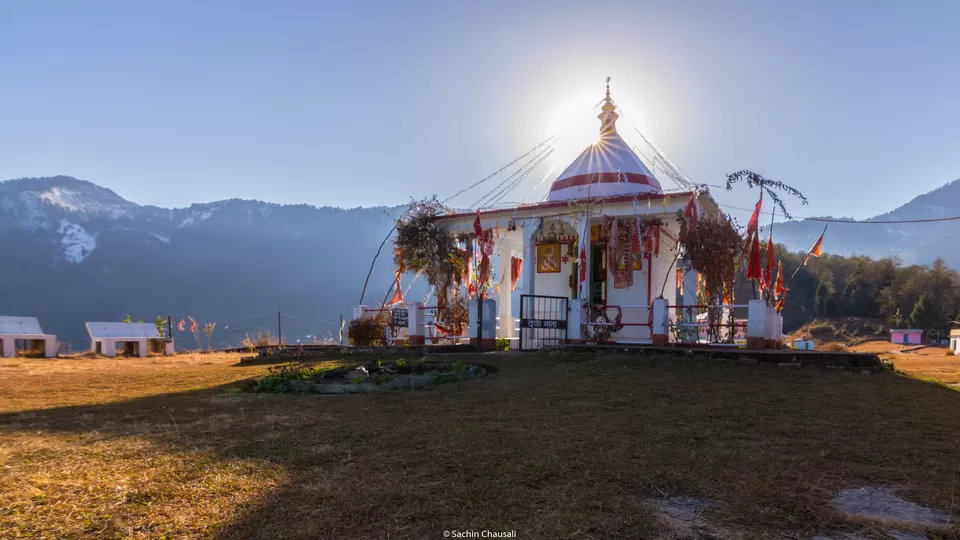 Residing in the lap of the mountains this temple had the prettiest view surrounded by lush green mountains behind and snow-capped ones beyond that and meadows and valleys all around, this structure basks in its full glory. The view was enough to have left me hungover for a thousand days to come.
Luckily I found Mr. Dev Singh Papra, Ex Army person who now take care of the temple. On interacting with Mr Dev Singh Papra who is a pujari(Priest) there, I found out some really intriguing information about the place.
It was in 1857 a pujari established Nanda devi temple in Munsiari with all the means he had. Back then its structure and premises weren't greatly built and later was remodeled by ITBP solider Mr Bacchi Ram. Eventually, the place became more popular. Due to its scenic beauty and landscape the temple became more of a picnic spot and the negligence in maintenance demolished the pilgrimage.
It was in 2013 when Mr. Papra took the responsibility, left his home and stayed in the temple and worshiped the goddess. Mr. Papra renovated the temple and its premises for such a demolished picnic spot back to its spirituality and making it a major attraction of the place.
With hardly any network available and detached from all the social media nuisance, waking up to sweet, delightful morning with sunrise shades over Panchachuli peaks, were kind of best mornings one can wake up-to. After a good breakfast at the hotel I picked up my essentials and left, for I knew the day was going to be long and consuming. Like the previous two days, I had my trip planned and agenda has set already. I had decided to cover Thamri Kund for the day. I left the hotel at 8 AM, took a share cab from the city and departed. The lake is located around 18 km away from where I was staying which is followed by another 6 km hike from Belati Band (a hanuman temple). I reached the lake at 11:30 AM.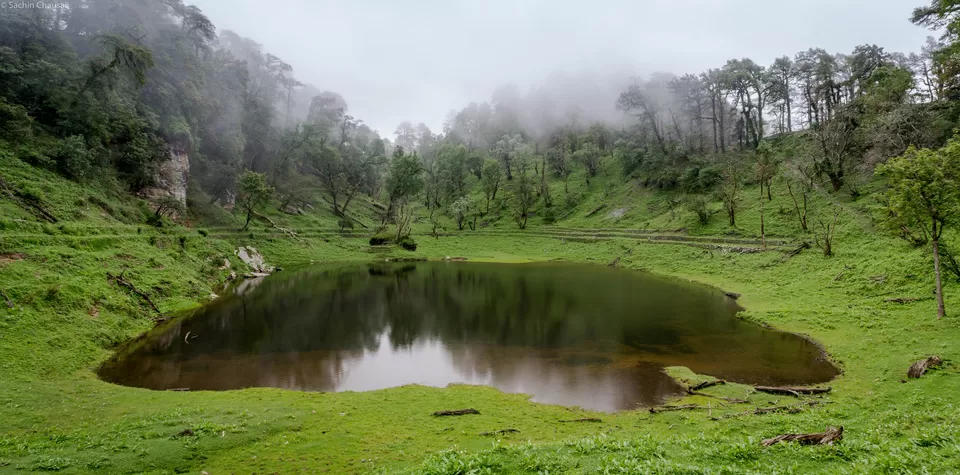 Thamri Kund or Thamri Tal, is situated atop Himalayan city Munsiari and daubed with alpine trees. Enveloped in layers of clouds, this lake is situated at about 7500ft above the sea level, it is almost magical for a lake to be present at such height. With plethora of cotton candy like clouds covering the lake you can see the Panchchuli peaks through them, like you're watching them from a window.
There are several beliefs that say the Lake is the home of a Hindu Goddess and shouldn't be littered, if done so the clouds overspread the whole city and rain heavily. It is also believed that a pair of swans keep the lake untainted and that people who have never been sinful in the past and performed good deeds are lucky enough to see them.
I took some pictures of the place and afterwards left for my hotel.
I decided to conquer khaliya top trek of Munsiari town which is situated almost 11500ft above the sea level hidden amidst the alpine trees with scenic views of Panchachuli peaks along the whole trek. Actual trek Starts from Balati Band about 18 km from the town. Trek is moderate and takes about 5 hours to make it to the top.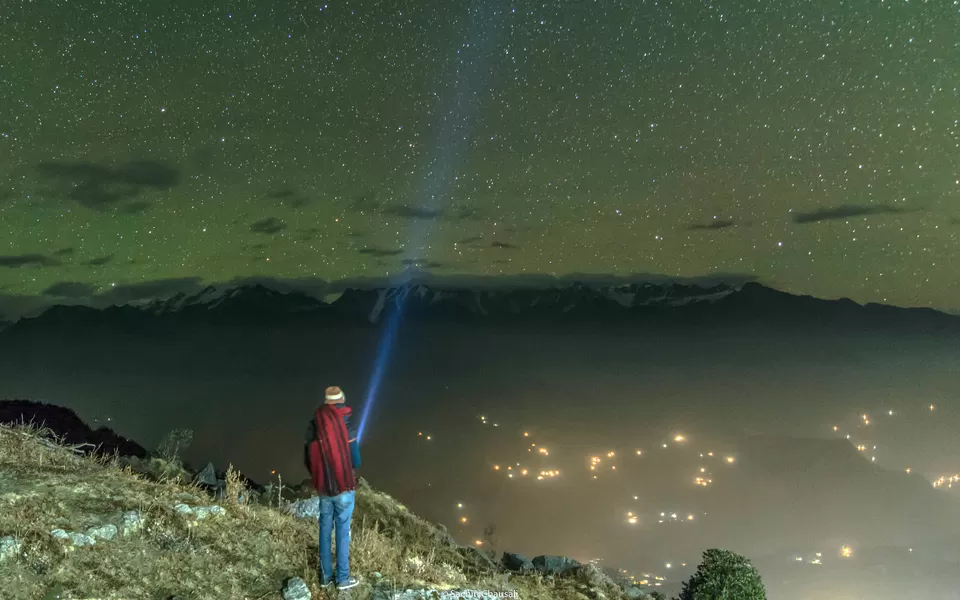 Khaliya Top or Munsiari town itself is also a good spot for stargazing and is best for Astro-photography which would be the best spot for Astro-photographers to practice.
Munsiari is also a base camp for many other glacier treks like Rilam, Lilam and Nanda Devi Trek.
Birthi Fall
The petrichor emanating from the earth and a chilly breeze accompanying it, I knew my day would be no less than exhilarating. I started from the hotel at 10 AM and reached the destination by 11.15 AM.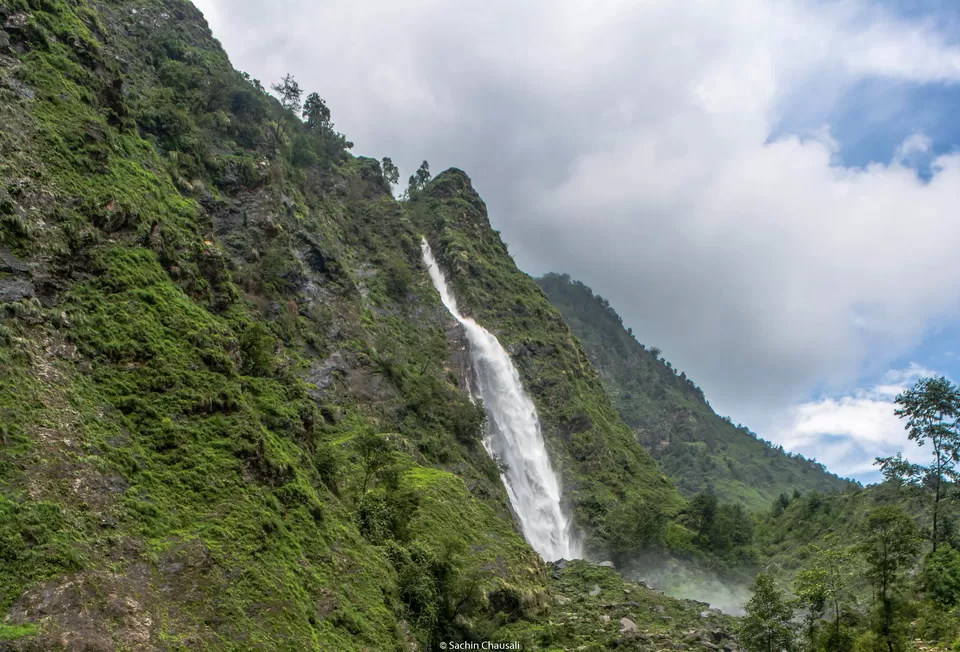 This waterfall is a middle ground, landmark for Pithoragarh and Munsiari. Located about 22km from the main city, at an appalling height of 400 ft, it can be sighted and heard from a long distance. The Kalamuni top which is the highest place in Munsiari and this waterfall is situated there. The waterfall eventually meets Gore-Ganga river. And marks as the major attractions of the town. I stayed here for some time, took some pictures and made time lapse and videos. On strolling near the waterfall I found a small tea stall where I had some tea and snacks before making my way back to the hotel.
One of the main checklist or the major attraction of the town is the view of Panchachuli Peaks at sunset. After getting back from the bhirthi fall, It was so beautiful to observe these mesmerizing Panchachuli peaks just in front of us which was getting warmer as the sun was setting. It was so magical how these mountains change their shades from white majestic peaks to orange and then to red during the sunset, it was a purely a blissful and magical to watch.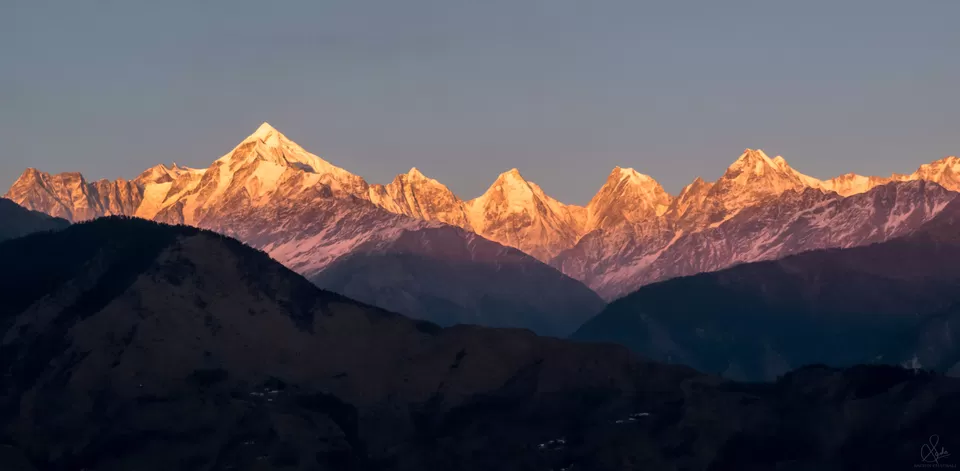 Panchachuli peaks are a group of five snow-capped Himalayan peaks touching the eastern kumaon region, Munsiari. And the best part about them is these snow peaked mountains are visible from all over the town but the breath-taking beauty can only be witnessed if on a high altitude. Panchchuli – 'Panch' means 5 & 'chuli' which means the cooking hearths. People believe that 5 brothers (The Pandavas) along with their wife Panchali cooked their last meal here before proceeding to the heavenly abode. But after interacting with the hotel staff I got to know that there are several other myths which say that the Pandavas and their wife came to this town via Badrinath. They believe that Lord Shiva (Hindu Mythological god) visited them in this town (shiv darshan) after which the brothers converted into the 5 high altitude mountains along with their wife who also got converted and stood still with her husbands. People say that the dvapara yug (stages or cycles of world described in Sanskrit sculptures) hasn't completed yet, after the ongoing kali yug, the last phase of dvapara yug will occur and the Pandavas will come back to their normal forms. It was just magical to watch sunset with a hot cup of tea enjoying the time of life in such beautiful place.
After observing this beautiful sunset, I decide to head back to the hotel room and rest for a while in peace and solace consuming the reality of a 6 day stay at a destination I always wanted to be at and finally ticking it off of my bucket list.
This one haiku always tempts me to find more such places, discover them, know their stories and paint it out for the unbeknownst world out there. It has been a terrific experience spending ample time at such a beautiful place and knowing the stories of people and places. Let's explore and evolve ourselves in these places!