Bored of same places in Coorg(Kodagu)? Wanna see new places other than usual tourist spots in Coorg? Do you want to get rid of the busy schedule, phone calls, same office, boring job and experience mountains, coffee plantation, amidst nature of Coorg? Here is the place to get rid of your daily busy life.Have you heard of Somwarpete (Somvarpet) or have you visited?Not yet?Then do have a look at it these places. I am sure it will be one place among your list
The list of places most of the people are unaware of goes like this.Here is the iternary for 2 days.
How to get here? From Bengaluru its about 240 km, Mysuru - 120km, Mangaluru - 180 km. Madikeri- 40 km. There are many KSRTC buses regularly available on this route. If you are staying at Somwarpet there are many homestays and resorts according to your budget. In Somwarpet town budget lodges are available.
DAY1
Kotebetta
This is the third highest peak in the Kodagu district. If you see google map it shows 1 hr and 33 minutes to get here from Somwarpet. Taxis or Jeep are available from Somwarpet There is a shortcut to get here through Bagganmane-Garvale-Kotebetta( for safer side ask locals for direction) which would take 40-50 min. If you go to the bottom of the hill there is a temple and to trek to the top of the hill again come back till Garvale take another route. Its easy to trek to the top of the hill. We found one waterfall while which could be seen from the road while going to the bottom of the temple. There is no signboard or name for that falls. But the water was so cold, crystal clear and sweet. If you are trekking please carry your own food, there are no shops around.Ideal for group trekkers. The ideal time to visit October to January(for greenery). Don't litter. Keep the place clean.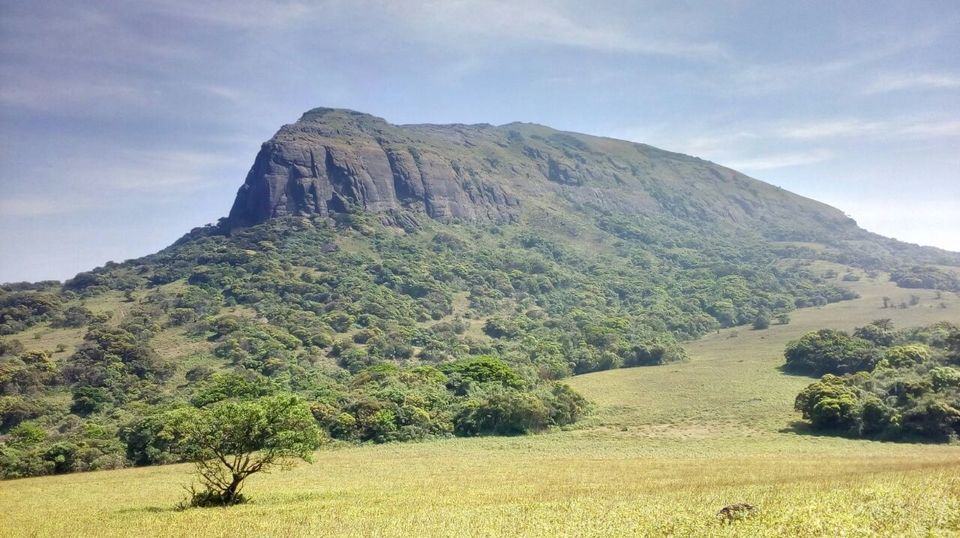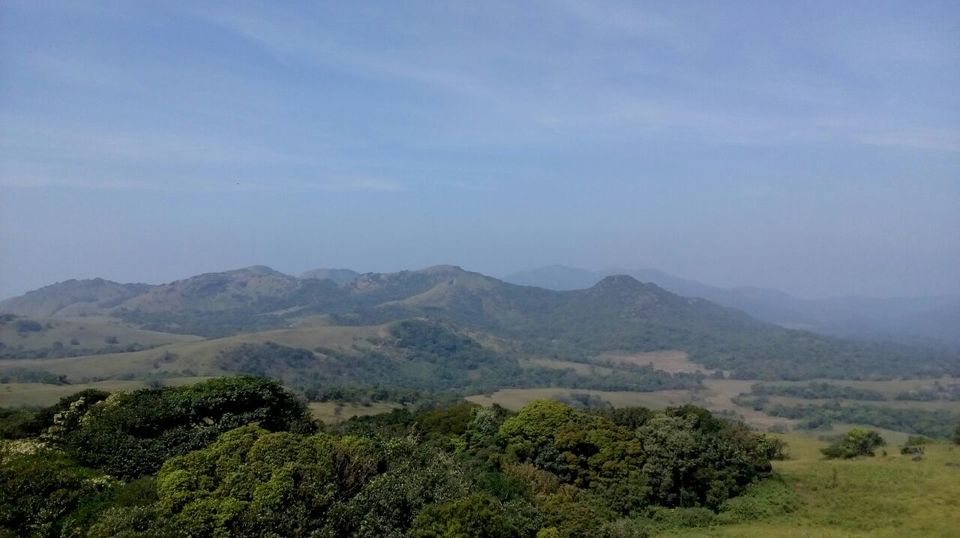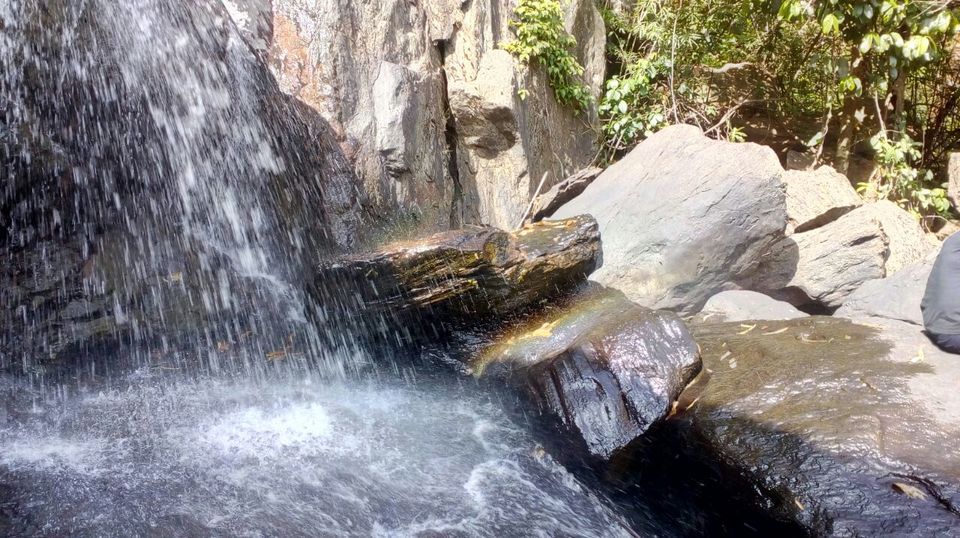 Day 2 Mallahalli Falls
This water falls is 21 km away from Somwarpet in the middle of thick forest.Ideal time to visit during July to October.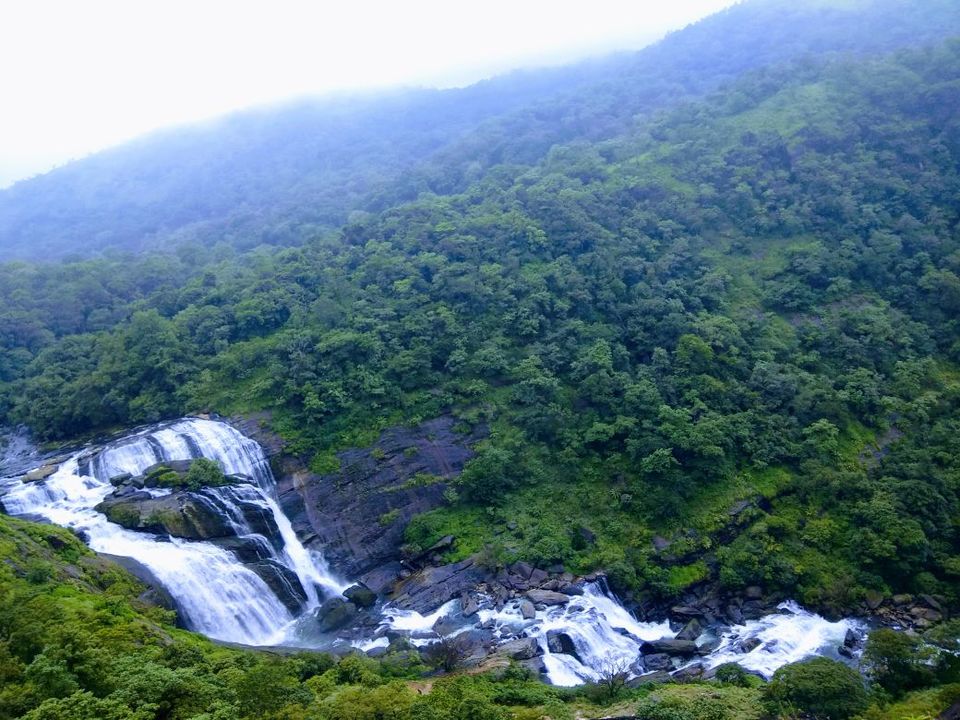 From here you can visit Pushpagiri temple which is the base point of Pushpagiri hill also called Kumaraparvatha. This is another route from Coorg District. Pushpagiri trek takes one full day.This is also an awesome place to trek. If you would like to extend one more day you can trek this hill.
Difficulty level - medium to high
Honnammana Kere
A historical lake and a temple 6 Km away from Somwarpet. The biggest lake in Coorg district. This lake is surrounded by paddy field, coffee plantation with two cliffs called Gavi Betta and Pandavra Betta. Gavi betta has a small cave in it. It is accessible through steps, further, if you go can reach the top of the hill. Don't miss the sunset from the top of the hill.
Difficulty level- Easy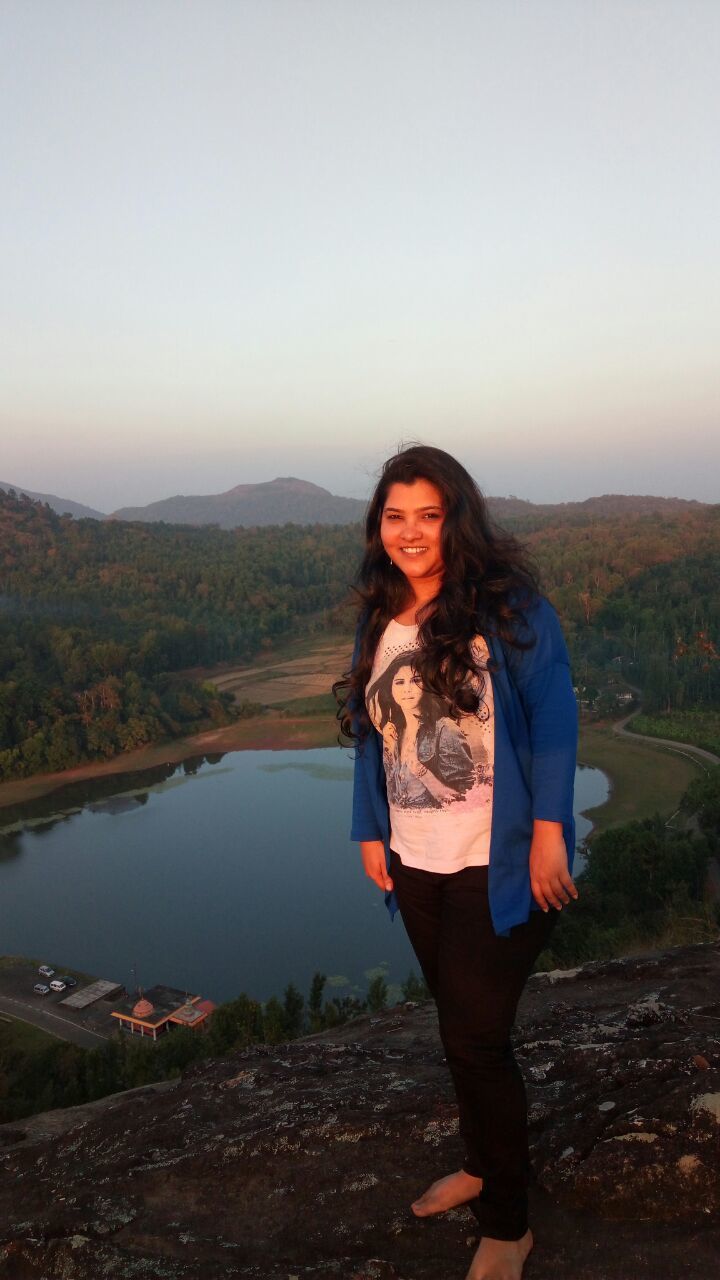 Below you can see the lake,temple. Paddle boating is available. All the places are easily accessible by roads. No buses are available to these places. People who are coming from Mysuru or Kushalnagar to Somvarpet, on the way you get Big Golf Ground in BELUR BANE don't forget to take pics, and spend some time in the evening.
There are many home stays where you can get away from your busy routine and chill.
So, What are you waiting for ?Plan a trip