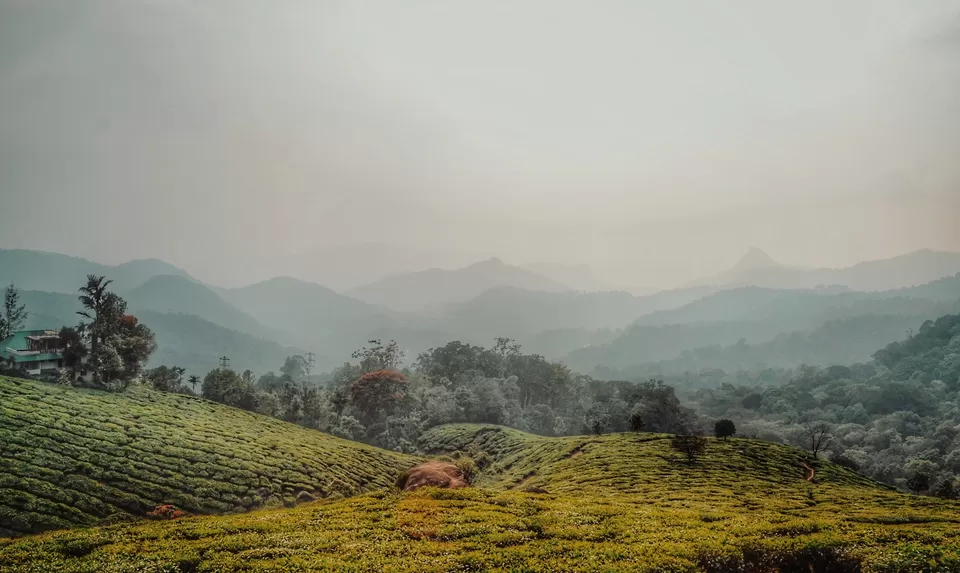 Known as the 'Scotland of India', Coorg is a land of beauty and magic with lush green mountains, dense tropical forests and cascading waterfalls; all wrapped delicately by a thick mist.
Situated along the Western Ghats in Karnataka, Coorg offers a dreamy environment best suited best for trekking, river rafting and bird watching. Some of the best places to visit in Coorg are nestled in the countryside, filled by endless greenery.
Also known as Kodagu, Coorg is home to the Kodavas, a native community of hunters and warriors, known originally for their hospitality. There are plenty of places to visit in Coorg – all brimming with natural beauty, culture, history, and adventure.
Looking for eco-stays in Coorg? Check out this article to find the best homestays in Coorg for nature lovers.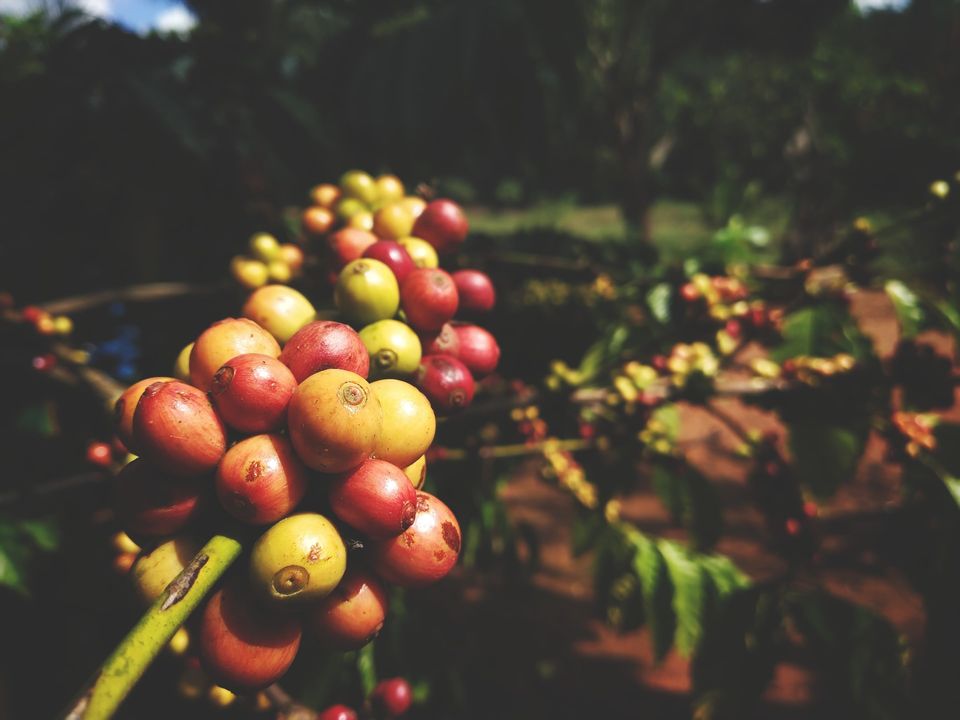 Reminiscent of its colonial past, Coorg is full of bungalows that have now converted to lovely homestays. When visiting this incredible district, it is best to stay at a homestay instead of hotels to learn more about the offbeat places to visit in Coorg, the local life, or simply try out scrumptious Kodavan meals, and relax with a cup of coffee.
Places to visit in Coorg: Architectural delights
The Namdroling Monastery was established in the year 1963 by Pema Nobu Rinpoche, and is today renowned for their true preservation of the teachings of Buddha.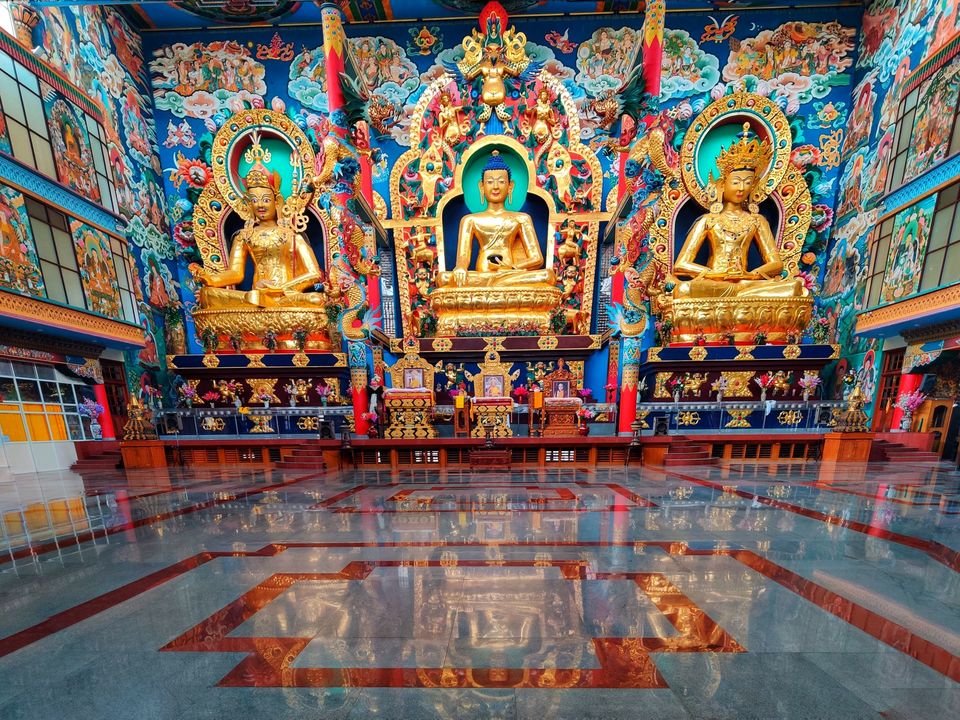 When you stand before this white-walled monastery surrounded by the rich green hills, all you feel is serenity. In fact, just looking at the green lawns on either side of the main building fills you with a sense of peace. Rich Tibetan paintings adorn the walls of the monastery, all depicting a Buddhist myth. The spacious prayer hall is lined with prayer desks where you might even catch a monk meditating in front of the golden statues of Buddhist saints and a 60 feet tall statue of Buddha himself.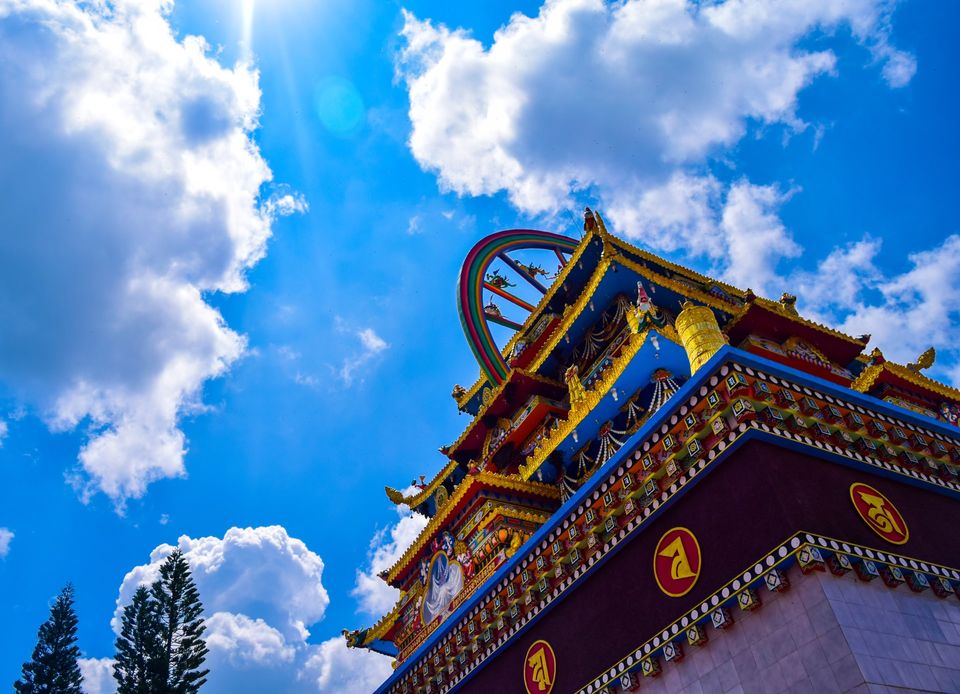 When you walk out the gates of this tranquil monastery, you will suddenly be more aware of the air around you, the chirping birds and the delicious aroma of coffee. You will feel the positive change around, and in you, with a feeling of being a little closer to a force greater than all of us.
Built in the 17th century by Muddu Raja, the founder of Coorg, Madikeri Fort is the embodiment of the bygone days, where every brick and stone whisper stories of valiant kings and long, bloody battles. The Madikeri Fort has seen kings come and go; have been claimed and reclaimed, yet it stood the test of time and will continue to do so for centuries to come.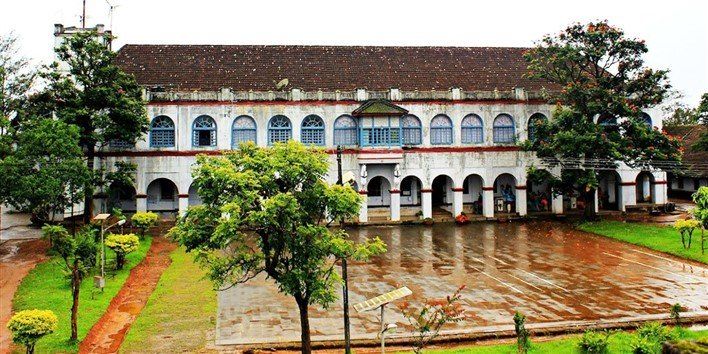 Originally made out of mud, the granite of the Madikeri Fort that we see today, was constructed when Tipu Sultan captured it. However, the Kodagu rulers reclaimed the fort and added more oriental features to its construction later on, showcasing an interesting blend of European and Indian style of architecture. Under the British rule, the fort underwent yet another change in the form of St. Mark's Church, which was built in the place of the demolished Vidarbha temple. Amid changes, the Madikeri Fort has continually been one of the most revered places to visit in Coorg.
Places to Visit in Coorg: Splendid Waterfalls
One of the most famous Coorg tourist attractions, the Abbey Falls is located at a 10-kilometer distance from Madikeri. This waterfall roars down from a height of about 70 feet to join the river Cauvery, and is exceptionally beautiful in monsoon, making it one of the most crowded places to visit in Coorg during this season. Though you might be tempted to, bathing is not permitted here.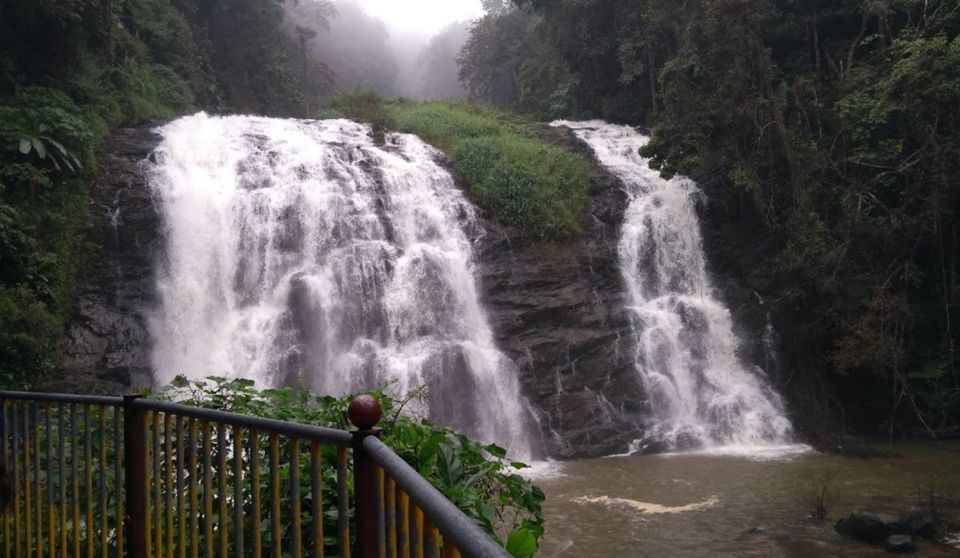 Surrounded by coffee and spice plantations, this Coorg tourist place is a popular location for photoshoots. An over-bridge located across this waterfall provides an alluring view and a perfect spot for a picnic. The sound of the gushing water paired with the sounds of birds and crickets will have a calming effect on those who visit, making it one of the most relaxing places to visit in Coorg.
Iruppu Falls is located in the Brahmagiri Range, and is also known as the Lakshmana Tirtha Falls after the river Cauvery's tributary of the same name. Apart from its natural beauty, the Iruppu Falls is also well-known for religious reasons.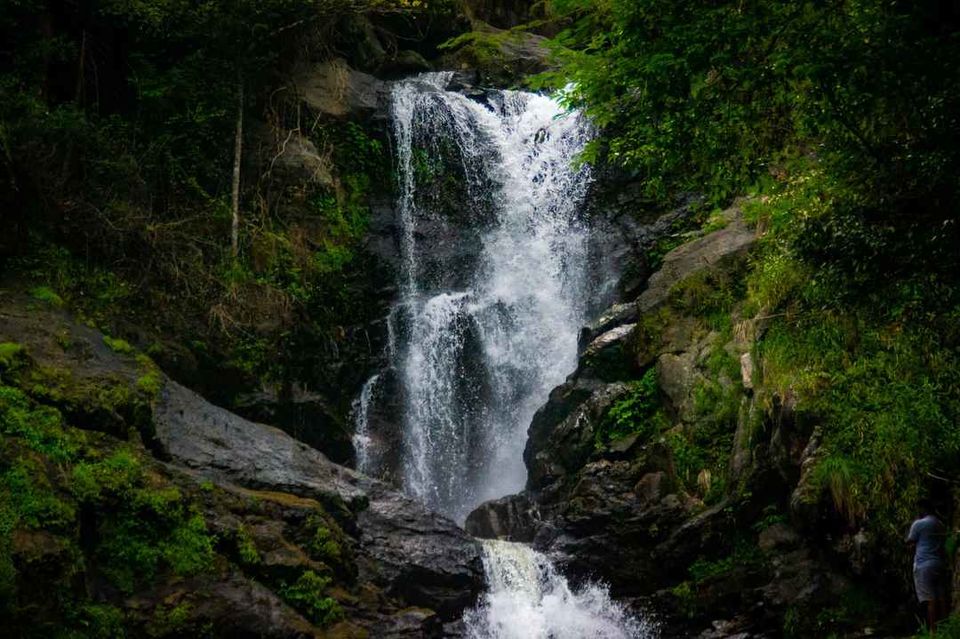 It is believed that Lakshman's arrow pierced the Brahmagiri hills, cracking it open, and giving rise to the clean stream now known as the Lakhsmana Tirtha. The Rameshwara temple was constructed here owing to this history. Considered a holy place, hundreds of tourists today, visit the Iruppu Falls in hopes of having their sins washed, making it one of the most revered places to visit in Coorg.
Tourists have to trek for about a kilometer from the entry point. With the luxurious greenery around you, this trek would seem like a walk through the gardens of paradise. This path is known to be slippery during monsoon, and wearing appropriate shoes is a must when visiting this popular Coorg tourist place.
As the fog lifts from the crags of the Pushpagiri Hills, you witness the wondrous sight of the Mallalli Falls pouring down with a mighty power from a height of 200 feet. The sight of this alluring waterfall is what makes Coorg a tourist attraction.
Wrapped intimately by viridescent foliage, trekking is the best way to reach the Mallalli Falls while enjoying the sights and sounds of nature. While trekking towards the waterfall, you might even be greeted by the waterfall drizzle! A great way to feed your thirst for adventure is to visit the lower part of the waterfall by carefully climbing down the massive rocks. The view that this new point offers is magnificent and makes the trek worthwhile. There are several private coffee plantation estates around the location which enhances the beauty of this magical place.
Places to visit in Coorg: Dense National Parks
Among other forests to visit in Coorg, the Brahmagiri Wildlife Sanctuary is worth a visit if you want a glimpse of nature in its purest form. This captivating place to visit in Coorg is bordered by the Wayanad district of Kerala in the south and the Coorg district of Karnataka in the north.
Established in 1974, this sanctuary is home to a wide array of flora and fauna. From the elephant, gaur, sloth, to the jungle cat, leopard and tiger, this popular Coorg tourist place boasts of around 240 species of birds. Bamboo trees occupy the majority of the flora section of this wildlife sanctuary, followed by eucalyptus and axle wood trees.
The sanctuary derives its name from the Brahmagiri Peak, standing at a great height of 1608 meters, and a popular place to visit in Coorg for trekking.
Nagarhole came into existence when the Venugopal Wildlife Park was divided in the year 1941, and more than a decade later, Nagarhole was recognized as a national park.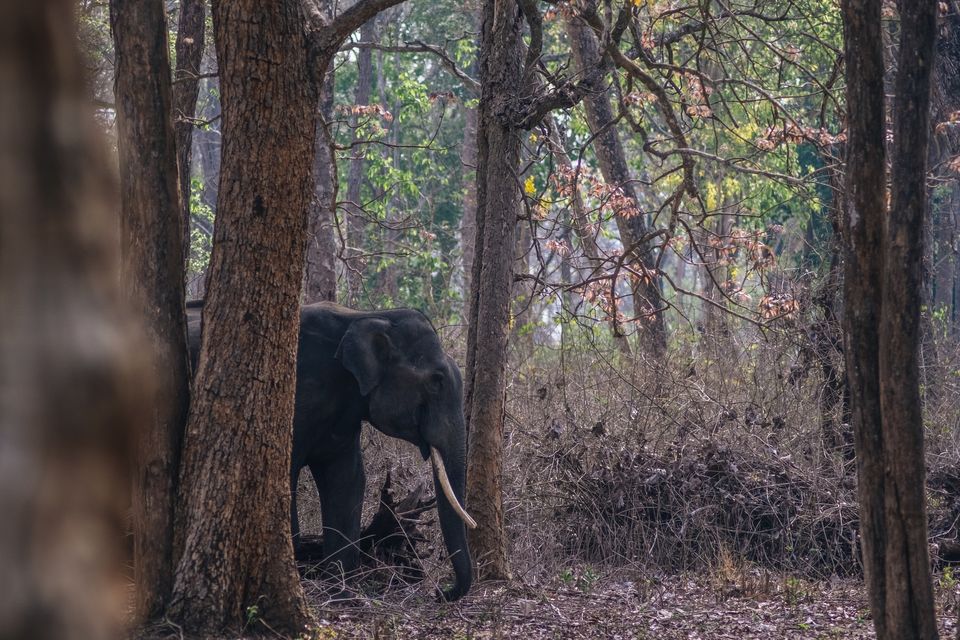 The word Nagarhole means 'snake-like river' (Nagar meaning 'snake'; Hole meaning 'river') referring to Cauvery's tributary, Kabini. True to its name, Kabini slithers through the forest grounds amidst rows of bamboo, teak and rosewood trees.
Home to around 250 different types of mammals, reptiles and birds, the most favorable time to visit this park is from October to March for the best wildlife sighting experience. What makes this national park one of the most exciting places to visit in Coorg, is the fact that you might encounter a wild animal when you least expect it. Tiger viewing is quite frequent here.
Places to visit in Coorg: Trekking
Chomakund's beauty can only be compared to Scotland. With open fields and sprawling mountain ranges, the Chomakund trek is genuinely one of the most heavenly places to visit in Coorg.
Located near the border of Kerala, the trekking trail begins from Chelavara waterfalls and runs deep into the dense forest. After a relatively easy trek, you are rewarded by the view of the clouds kissing the cliff where you stand. Prepare to be blown away by the stunning view of the mountain ranges if you stick around long enough to witness the cloud clearing away. Chomakund is counted among the most enthralling places to visit in Coorg, for the rocky path through the misty hills, and the aroma of cardamom wafting in the air, is bound to leave you mesmerized.
he trail is through the green forests of the Western Ghats and past heavenly waterfalls, where you might be lucky enough to encounter wild animals or exotic birds. Among all the places to visit in Coorg, Kakkabe boasts of the highest peak in the district, from where you may even catch a sight of the coastline if trekking on a clear day. This magnificent village is also famous for producing superior quality honey. On the whole, the Kakkabe trek is an experience that you carry for the rest of your life.
This is surely one of the best places to visit in Coorg if you are an avid trekker.
This is said to the kings favorite view point where he would sit and watch the glorious sunset with his wives. The panoramic view is absolutely breathtaking especially at dusk.
Nishani Betta Hills
If you are one of those who prefer trekking in offbeat locations, then the Nishani Betta Hills is your perfect match. Located in the Brahmagiri range, this is a relatively tougher trek, owing to its steep slope. Green meadows, coffee plantations and sparkling streams, make it one of the most beautiful places to visit in Coorg. The initial trail leads to a grassland full of varying flora and fauna. Administered by the Tala Cauvery Wildlife Sanctuary, the Nishani Betta is home to leopards and elephants. Add it to the list of places to visit in Coorg if you want to be closer to nature.
Places to Visit in Coorg: Food
Coorg Cuisine is notably one of the best places to visit in Coorg to satisfy the foodie in you. Easy to locate and budget-friendly, Coorg Cuisine is a food lover's paradise. Without fail, try their pork dishes, especially the famous Pandhi curry (pork curry). If you're a vegetarian then their bamboo shoot curry and akki roti, or neer dosa should not be missed for the world.
This is one of the best places to visit in Coorg if you want a taste of its traditional cuisine. The saying, 'What's inside is what matters' rings true for this small and inconspicuous eatery, for the homemade food here is bound to make you come back for more. Taste of Coorg is one of the best places to visit in Coorg to have desserts and Noolputtu, a rice noodle dish.
For authentic Coorg meals, this is one place you must try. It is inside the luxurious Taj Madikeri Resort, and is pretty expensive, but every bite is totally worth every rupee spent.
Places to visit in Coorg: Shopping
Friday Market
Close to the railway station, the Friday market should be in your list of places to visit in Coorg if you want to take back some of the authentic spices of this region with you. The constant calls of the sellers, the haggling customers and the aroma of fresh spices together give rise to an experience that must not be missed when visiting Coorg.
Coffee Market
A visit to Coorg without buying coffee is incomplete. The shops selling coffee from the nearby plantations are too tempting to just walk by without a second glance. Here, you get a variety of coffee, all being sold at an affordable price. The coffee here is unlike any you have ever had, therefore, make it a point to add the coffee market to your places to visit in Coorg list.
Coorg Flea Market
When you are finally steady on your feet, will you see the colorful collection of items displayed. With clothes, utensils, toys, home décor items, fruits and vegetables up for sales, the Coorg Flea Market is a one-stop solution. However, we advise doing a quality check before buying electronics or jewelry here. This market, though one of the most crowded places to visit in Coorg, is a budget-friendly option for tourists who wish to take back souvenirs.
Tibetan Market
Carry a tiny piece of Tibet with you back from your trip to Coorg. Selling authentic Tibetan statues, jewelry, carpets and clothes, this quaint market is one of the many places to visit in Coorg. If you get hungry from all the shopping, there is nothing to worry about. After all, what is better than a plate of steaming hot momos?
Located on the eastern slopes of the Western Ghats, Kodagu, or more commonly known as Coorg is a land best known for its aromatic coffee, natural beauty and friendly populace.
Kodagu is a rural administrative district located in the southwestern part of Karnataka. One of the most sparsely populated regions in the state, Kodagu is famed for offering travelers a chance to connect with nature.
With several national parks, adventure activities, virgin trek routes and hidden camping spots, a trip to Kodagu will surely bring out the nature lover within you!
And in case you're planning a trip, here's a detailed list of properties to stay in Coorg.
Have you ever visited Coorg? Write in here and share your travel tales about places in and around Coorg and share them with like-minded travellers in the Tripoto Community. Be a part of the largest online community of travellers on Tripoto's Facebook page!
If you liked the article, share the love and follow me on Instagram - #Whereizmyboardingpass