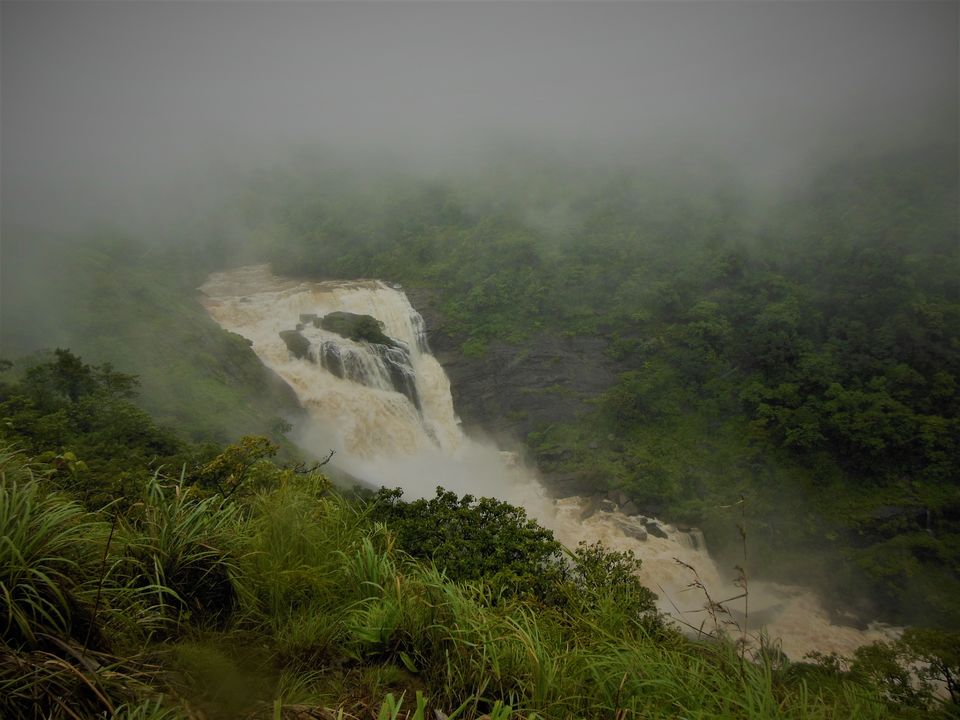 Anyone from Bengaluru, we think of Kodagu/Coorg at the first instinct if someone says "Let's plan for a weekend trip.."
It is obvious because Coorg is one of the most popular destination near Bengaluru known for its natural beauty & cool weather. It poses wide variety of options for all ages to trip here. Starting from water falls for playing to peaks (or hills) for trekking, temples for praying to view points for relaxing and rivers for rafting (adventure lovers).. It has everything to offer for everyone..!
I had been to Coorg earlier and its conventional to visit places like Raja seat, Abbey falls, Dubare elephant camp, Kushalnagar and Nisargadhama that are close by Madikeri taluk of Kodagu district. This time, as an unconventional trip we planned to explore the Somwarpet taluk of this district in mid of July.
Being monsoon, many suggested its not the right time to visit as it will be raining most of the time there. We being bachelors (boys alone) traveling, we didn't mind drenching in rain and visiting places and have an adventure packed in this visit. Based on that we planned to follow the below itinerary
Planned to start on Friday night from Bengaluru and cover the below
Day 1: Mallalli Falls, Mandalpatti (Mugilpete), Raja seat
Day 2: Bhagamandala, Talacauvery and Barapole river rafting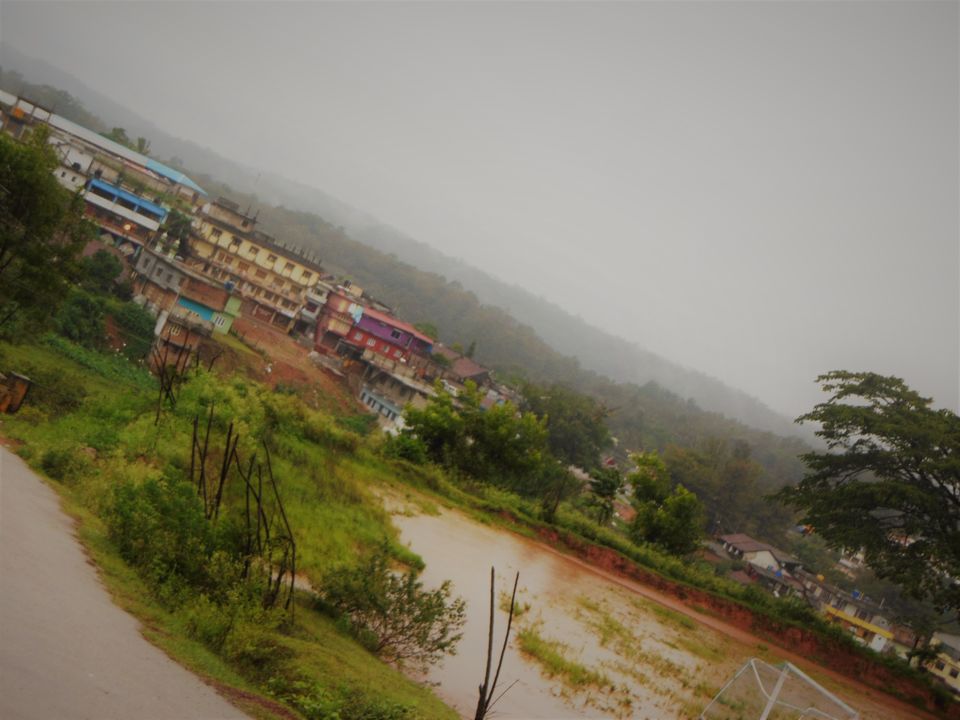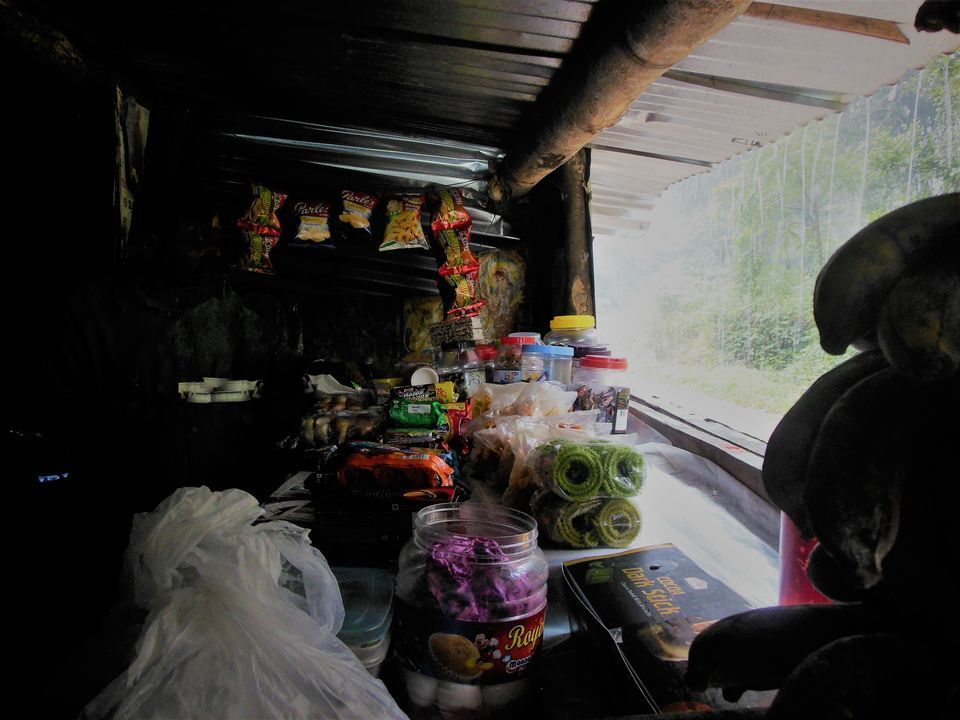 Found a small lodge/dormitory for fresh up after having a bed coffee in cold morning from a road side chai-wala. We had to pack up ourselves with sufficient fuel for a enthusiastic journey and hence had a local food in a small hotel and started towards Mallalli falls
By the time we reached Mallalli falls, it stated to rain and we had to take shelter at the available shop near the parking before we proceeded to walk down the route to view the gorgeous falls
Once, the rain slowed down we started to march down to view the rustic water falls
Heavy rain and adventurous down trek to reach the view point of the falls consumed most of our day 1 and had to reshuffle our visiting places which we did it during the lunch. Took some inputs form the local people there in the hotel. They suggested to skip visiting Mandalpatti (Mulgilpete) as that day being too foggy (or misty) and people cannot find the one who is in front of them also. This place is known for its classic views from the hill top (mainly visited for photography as it poses lot of photogenic localities)
As we were yet to find a room for overnight stay, we decided to move towards Madikeri and visit Raja Seat (we have lot of options to stay near this place and can get rooms easily unless it is long weekend)
This place is always crowded and bachelors can always cool their eyes and mind by moving around the entire place once slowly and gazing the beauties
Had a cool ice cream in that romantic weather and covered the entire place slowly and by then few of my friends went and confirmed the room for our stay.
Then, we planned to visit Omkareshwara temple which is nearby to Raja's Seat
After the temple visit we went for dinner and ended our first day in Coorg.
We got ready and had a tea and biscuit (best combination and the routine breakfast during our college days) before we moved towards Bhagamandala
We visited the Bhagandeshwara temple after clicking few snaps and sprinkling the holy water @ the Triveni Sangama
Tasted all the items available (in the name of breaking the fast) in the hotel which is situated right diagonal to the temple. Its was light on pockets, tasty on the tongue and heavy on stomach
Due to heavy rain at Talacauvery, we could not capture the starting point of Cauvery river.
Then we started towards last adventure of the weekend, Barapole white water river rafting
We had to contact people many times (had their numbers luckily) to reach the rafting place and found it bit difficult to locate it without contacting them, as google maps were not that extensively used by us to reach any unknown places then.
Finished our lunch on the way and reached the place for rafting finally by evening 4 pm.
"Due to heavy rain in last 48 hours, the water level has increased and is difficult to have 5 rapids which we generally make you to experience" one of the instructor explained while we were equipping ourselves for a ride
Is it considered safe? one of us questioned.
Even if you don't know swimming due to presence of life jackets which can float the human who is around 150 kilos and 2 trained instructors who accompany you, it is all safe.. one of the instructor assured us.
So, we finally agreed for lesser price since it includes only 2 rapids during that session and started for rafting. Here it is known for white water rafting, due to heavy rains and new water, water seemed to be brown in colour during our visit
On the way back, we passed through the soothing tea estates that called us with open arms to halt our vehicle and pick up our cameras to capture some mesmerizing photos.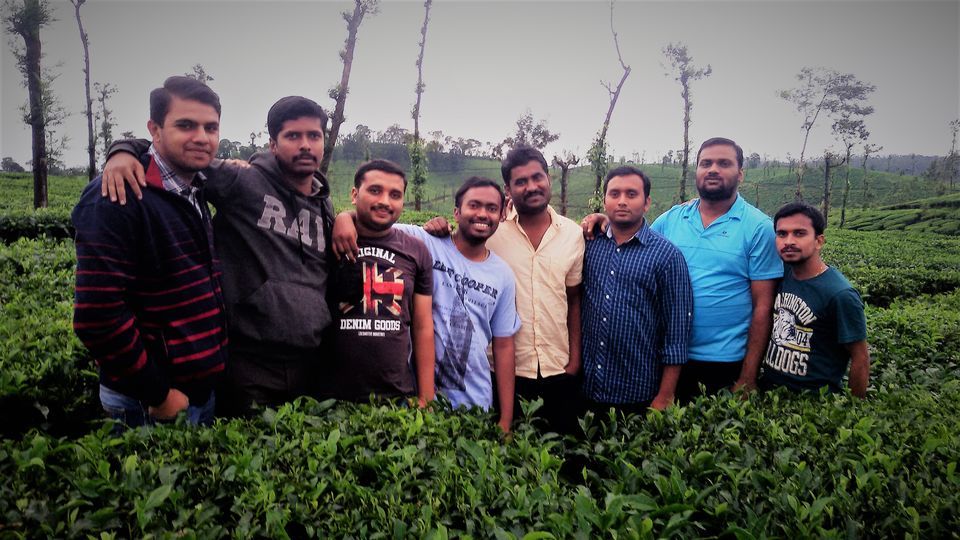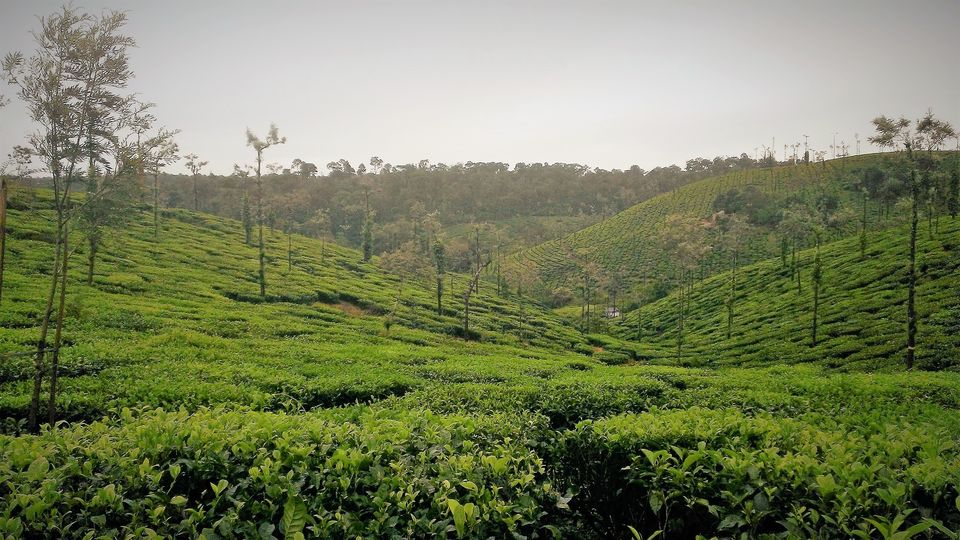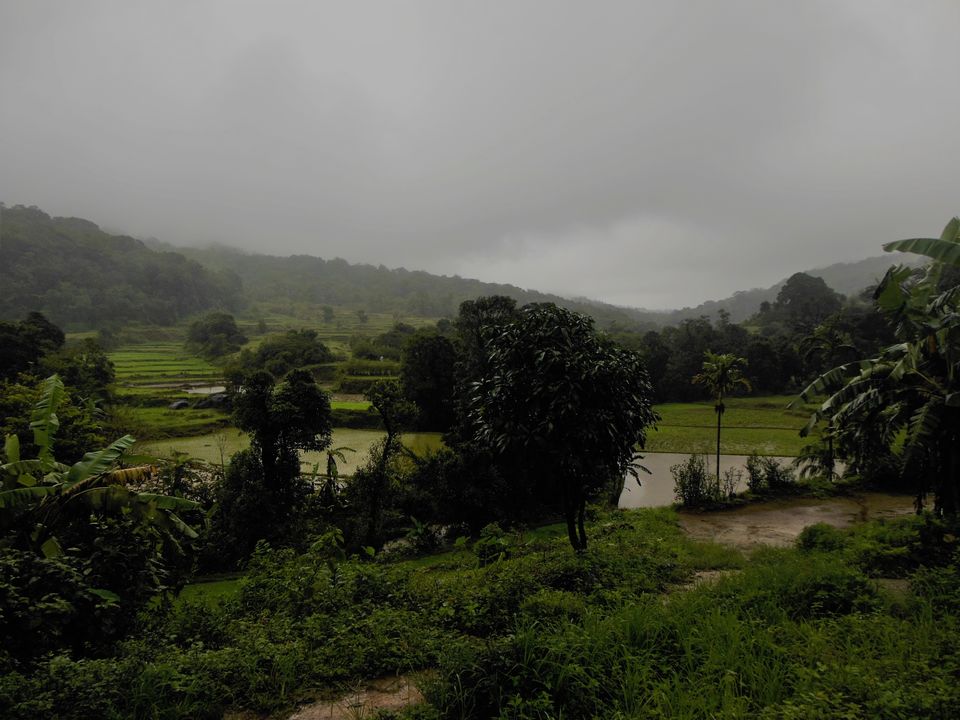 After this we relaxed back in the TT till the driver stopped for dinner on the way at a dabha. Then we returned back to our normal lives by early in the morning @ Bengaluru after a wonderful weekend in Coorg
How to reach
We hired a Tempo Traveler for this journey and its worth the penny. Covered around 1100 km's for the round trip. We went to Coorg via Mysore and returned in the same route dropping one of our friends at Mysore
Even though we have a large number of buses for traveling, it is suggested we hire our own vehicle so that we can cover more places or go at a leisurely pace.
Expenses:
Travel expenses include TT fare, driver bata, toll charges, parking charges. In addition, accommodation charges for night halt, fresh up in a hotel/dormitory. Food expenses depends on the food we eat, where we eat and how much we eat. Rafting expenses costed less due to reduction of rapids in our session, else it would cost around 1200 to 1500 per person.
Interested people can contact me for contacts for Rafting or can google it out and many contacts are available online.
Frequent searches leading to this page:-
top coorg itinerary for 7 days, 03 nights coorg itinerary, coorg itinerary for 6 days, coorg tour packages from chennai for 4 days, coorg trip packages for couple, coorg jungle camp holiday resort, places to visit between coorg and ooty, stay at nature homestay in coorg, hotel in coorg with tariff, best things to do in coorg, evolve back coorg tripadvisor, budget romantic getaway in coorg