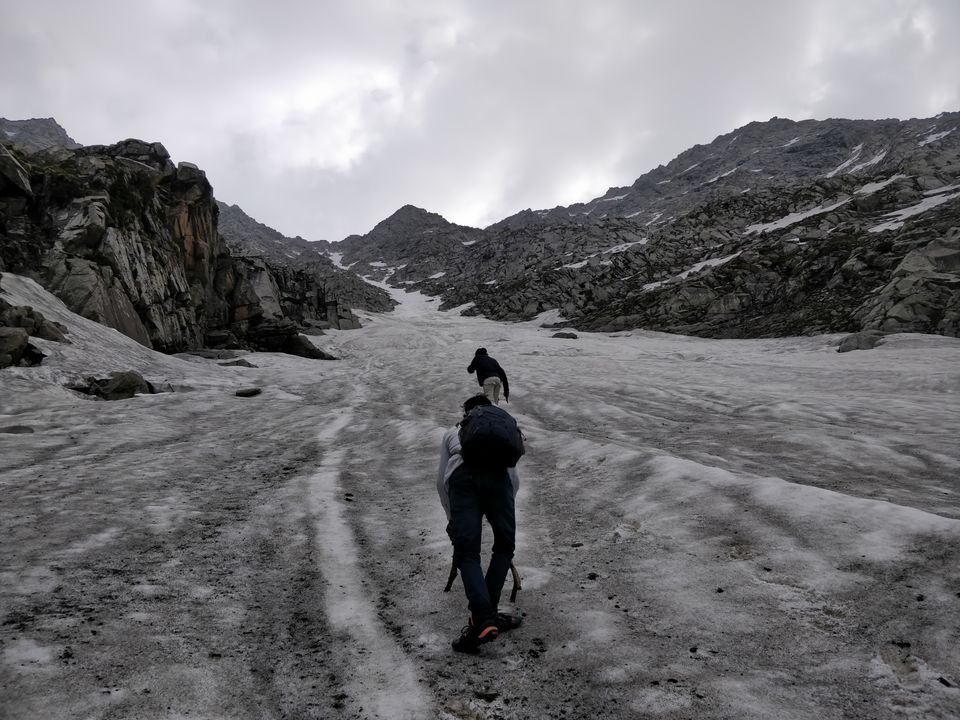 My second attempt
I started trekking a few years back and since then I have covered a lot. Mcleodganj-Triund was my first experience in the field of adventure. I trekked to triund and spent the night up there and that's when I have heard about snowline.
Last year I had made the plan to summit indrahar pass via triund, snowline, laqa. I was fit and did well to reach snowline on the first day. We were a team of 3 with a guide but on Day 2 we had to turn back because of bad weather and medical emergencies. That is a story for some other day.
This June i had decided to attempt indrahar pass second-time solo within 2 days.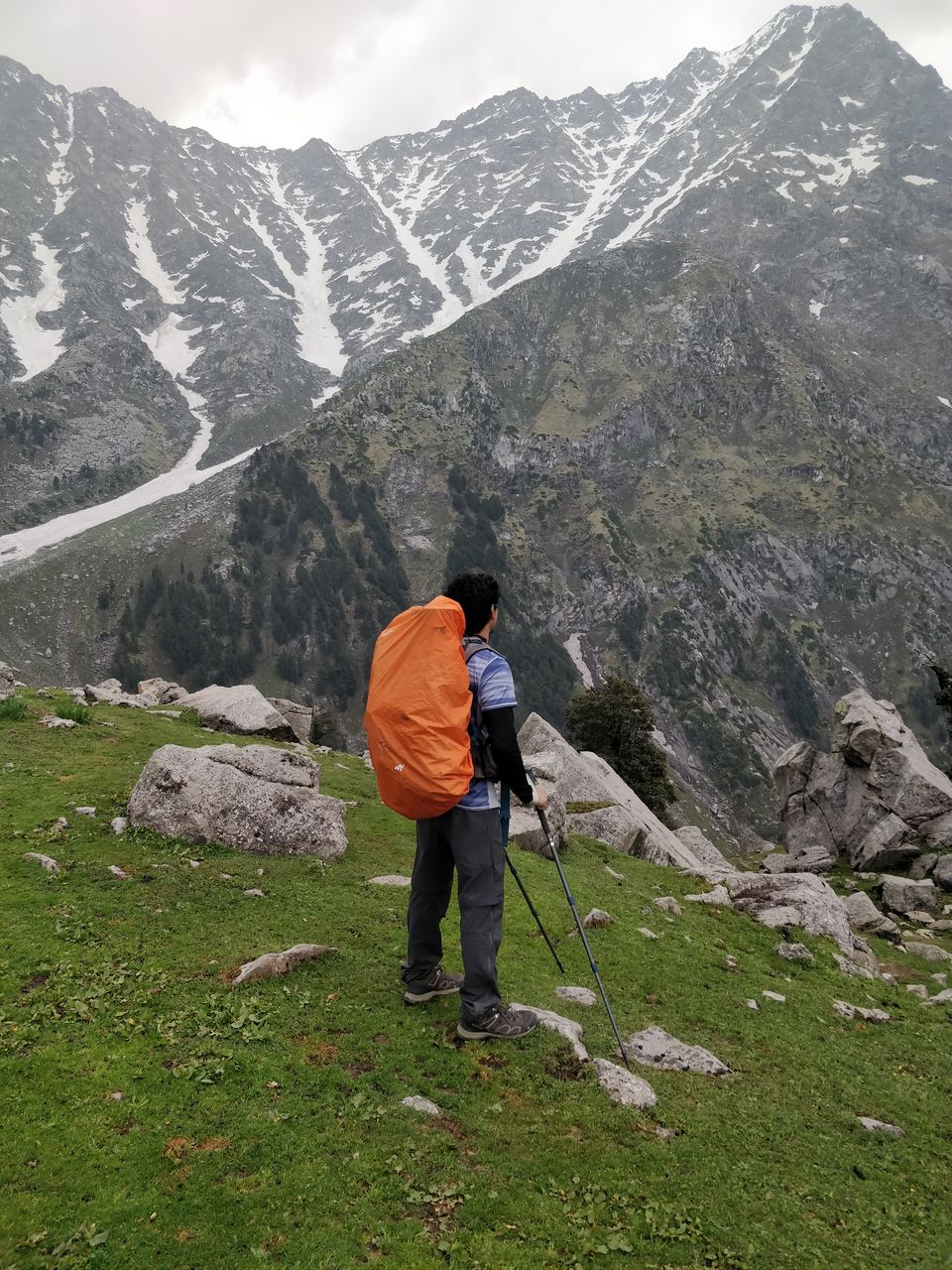 Importance of fitness
As it was my solo attempt for any trek I had prepared well for the trek. During my basic course at HMI, I got to know the importance of fitness. I had worked really hard in the gym and running. I had never felt so strong and confident about me. I always carry my stuff (tent, sleeping bag, etc) with me, so my backpack always weighs around 12-25 kg. It needs some fitness and confidence to trek with this weight.
Experience
I started from Delhi on Friday night and reached Dharmshala on Saturday morning. Took a bus and taxi to reach Dharamkot, from where the trail to triund starts.
The trail to triund is an easy one and its around 8-9 km till triund top. It took me around 2 hours to reach triund. There used to be a lot of shops on the trail but HP police demolished all the shops on the trail and at triund top beacuse of High court orders. High court banned the camping at triund top to minimize the use to plastic and save nature from the harm of human involvement in nature.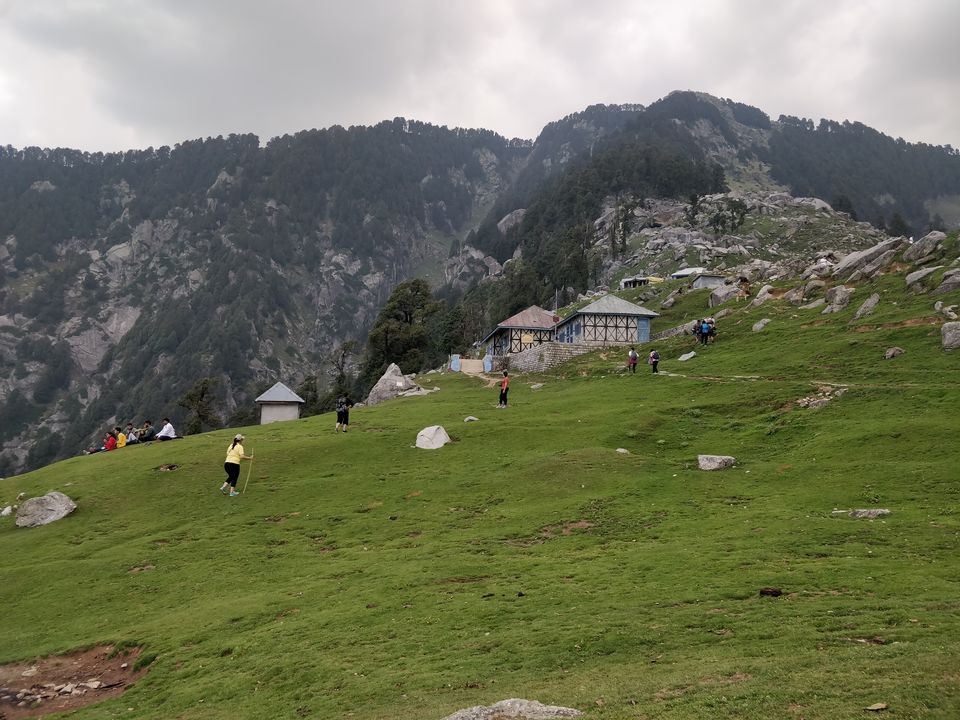 My target for the day was laqa. So after resting i had continued to snowline, it took me around 45 minutes to reach snowline, Snowline is a open grazing land and have famous snowline cafe. I rested there and had some food. I met a dutch couple there who were on a 6 week vacation to India(mostly himalayas). Meeting such people always make me to think wether i am really wan to live in city ?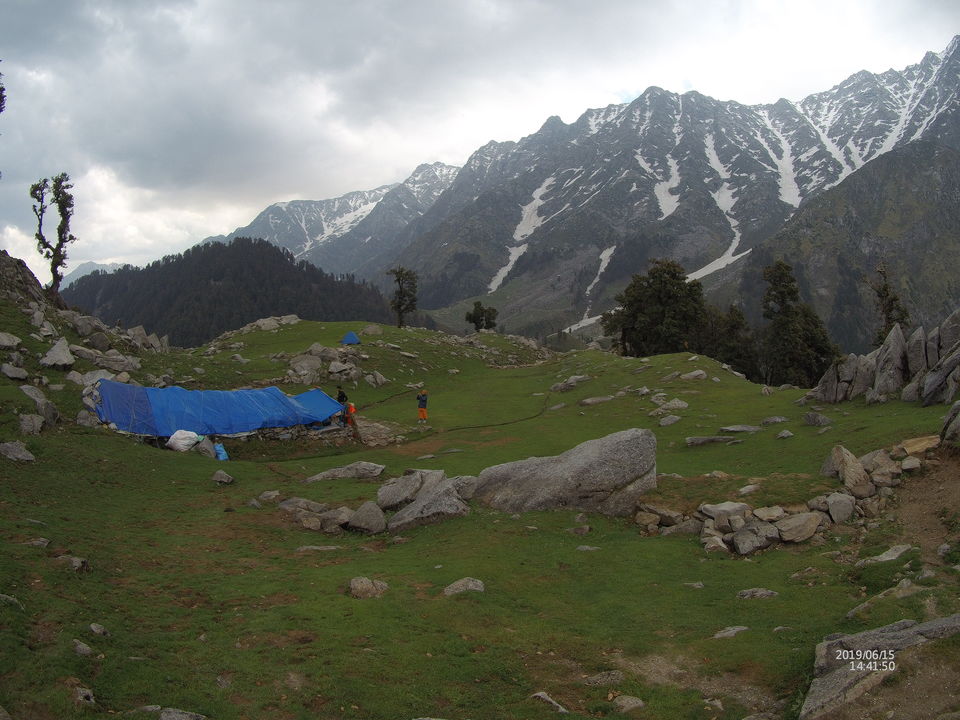 From there i trekked to laqa and reach there in another 20 minutes. Laqa is a place at the foot of laqa glacier , mostly moraines. That was the place where i had decided to pitch my tent and prepare for next day trek to indrahaar pass. I got food from famous Dhauladhar cafe at laqa.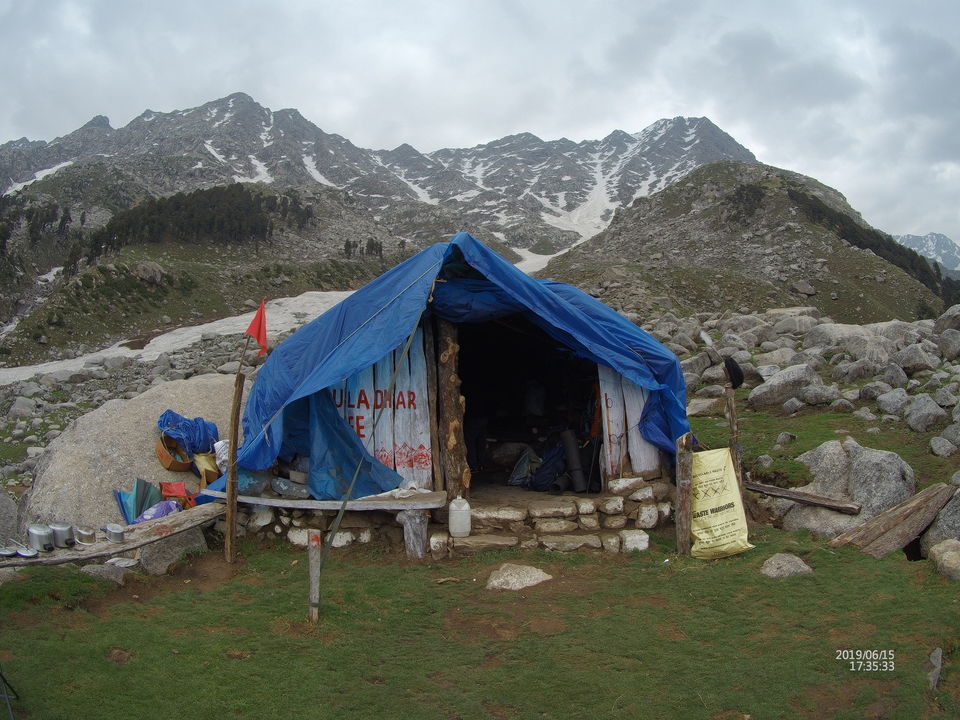 As the route to indrahar pass goes through laqa glacier and at that time there was a lot of snow near the top, my primary task was to look for a guide or a team for the final ascent. It was a difficult task as no one was making a summit attempt because of snow on the top. That evening i did not find any team or guide to accompany me to the indrahar pass. After having my dinner i went inside my tent to get some rest.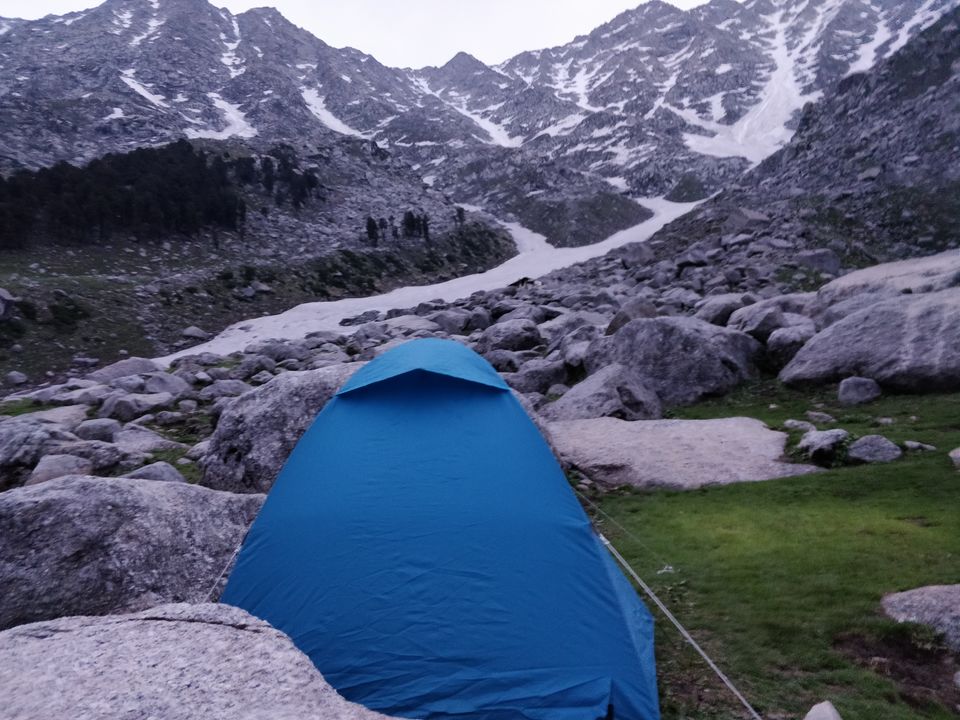 On Sunday morning I wake up at 5 a.m in the hope to find someone to make the final attempt.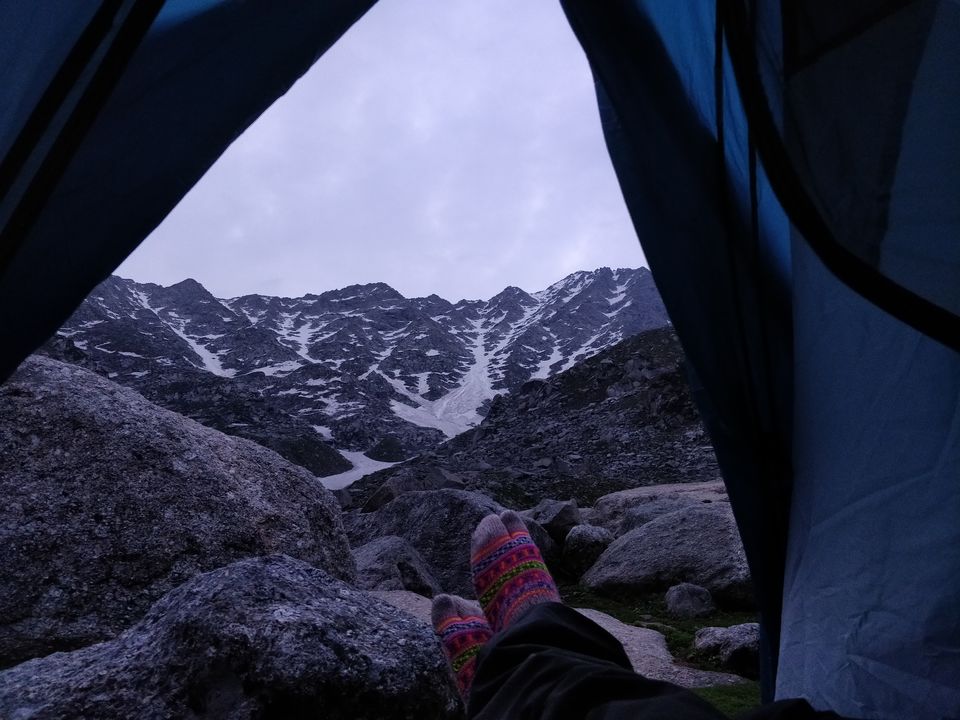 Finally, i met 3 guys who were passing my tent and trekking towards indrahar pass. I joined them as it was my only chance, they were local and have past experience to summit indrahar pass. I did not get a chance to had my breakfast, I packed the minimals and started the adventure. The route was moderate to difficult one. I had started well and moved pretty nice. There was a lot of boulders and steep gradient. The first challenge was to walk in the glacier. The route through glacier seemed shortest but it was challenging. It was very difficult to trek on the glacier without crampons. We had moved slowly and spent around 2 hours on the glacier and finally decided to change the route to go through boulders which are steeper but had a proper grip.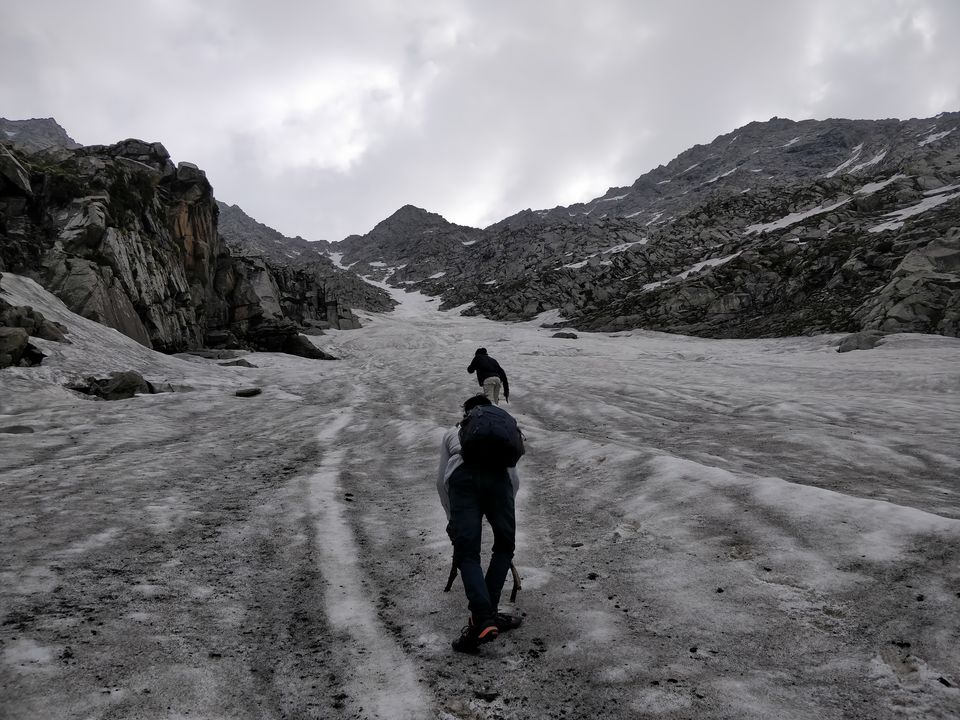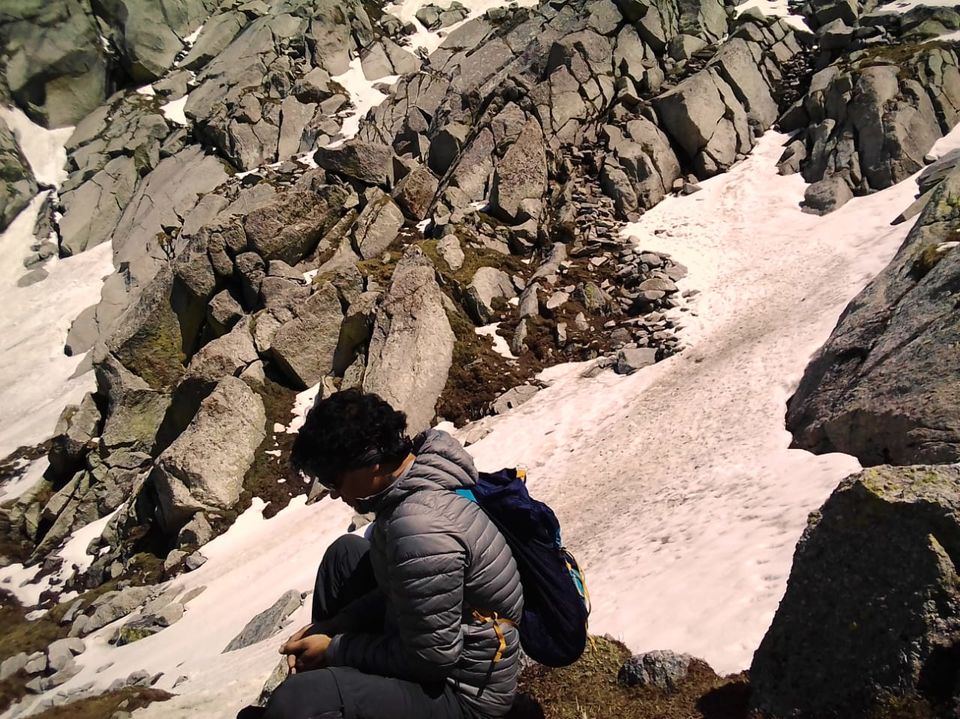 What went wrong
I was fit, had experience then what went wrong. Proper equipments are must in the mountains. My shoes were not meant for snow/glacier traversing. Lack of crampons, ice axe, rope made me abort the climb in between. I always know the importance of right equipments but that was the first time when I experienced that.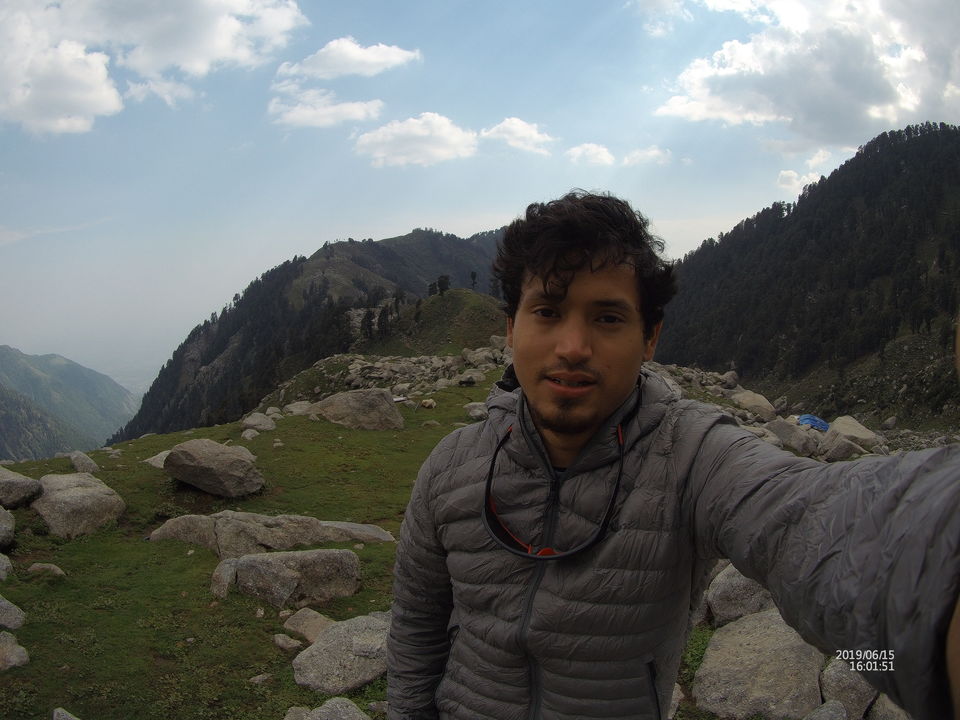 Will I attempt again
I do not know whether i will attempt indrahar pass again or not, as there are a lot of mountains to climb. Also to reach indrahar pass I will have to trek all the way from triund, snowline. I am not sure if I want to do that. Only time will tell.
But this experience teaches me a lot for my next expedition to Stok Kangri in July 2019