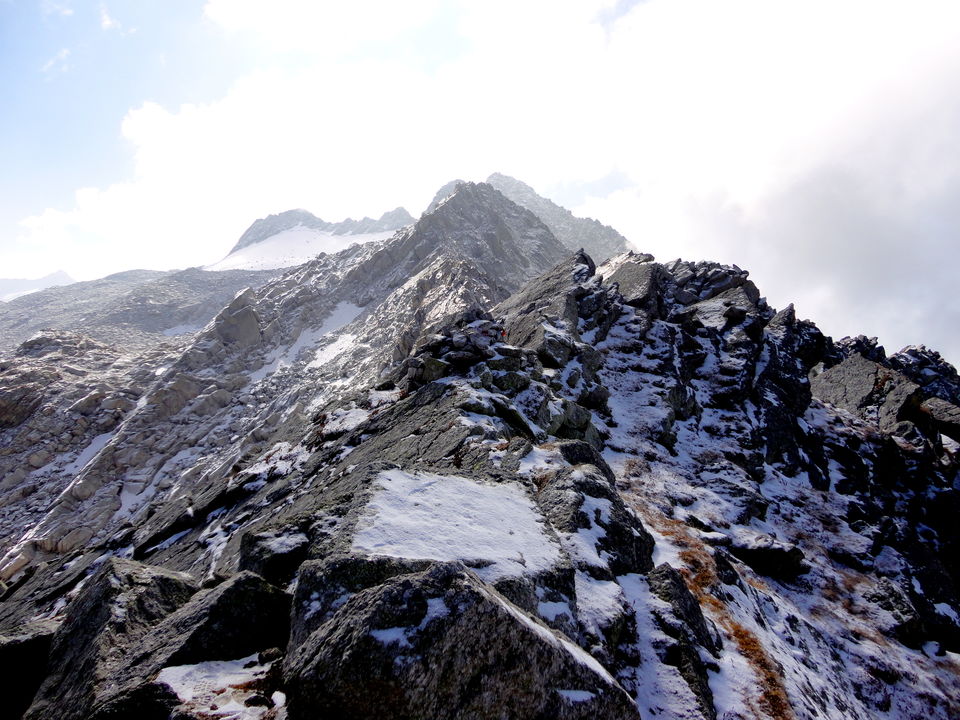 The trek to the Indrahar Pass is part of the ancient route connecting the Kangra Valley to The Chamba Valley. It is ofen reffered as a tributary of the ancient Silk Route extending from China to Europe. This ancient route starts from Mcleodganj, capital of the Tibetian government in exile in Kangra Distric of Himachal Pradesh, India. The native tribe of this area the Gaddi Rajputs carry their goods and sheeps from Kangra to Chamba via this ancient route from past thousand  years. This glorious history of this ancient route and the picturesque Dhauladhar mountains have made this trek very tempting and exciting.
The trek starts from The village Dhramkot(2100m) in Mcleodganj. We have to trek 10km to reach the first halt at Triund(2900m). The trek passes through the Alpine meadows, Dence forest and trail of Glaciers. Triund is located on the ridge below the Dhauladhar range, which offers you the picturesque view of the Dhauladhar range.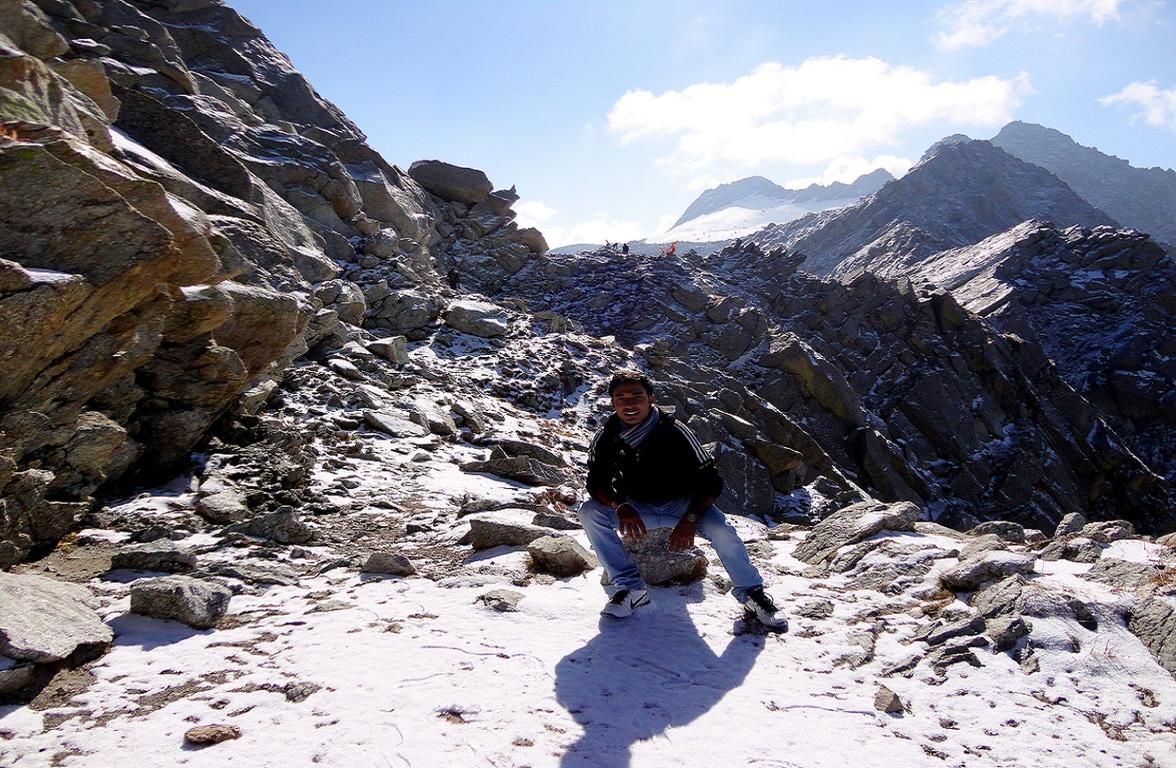 Triund is the base camp for many peaks located on Dhauladhar. From Triund you have to trek 6km to reach the Snowline glacier located at Ikaqa(3600m). The trek from Triund to Snowline is of modrate level.
From Snowline Glacier we have to move to Indrahar pass,The trek from Snowline glacier to Indrahar pass(4500m) is a straineous trek, which include a steep ascent on the glacier and a breathlessness climb over the Dhauladhars. Lahesh caves on the way can act as another halt.
The indrahar pass top(4500m) offers one of the rare combinations of one of the best views of the world and being in no condition to enjoy it, as there is very less oxygen present at 4500m.You can see Manimahesh Kailash peak and amazing Pir Pinjal range from the top. The wether is very unpredictable at the top,it is adviced to leave the top before 12noon.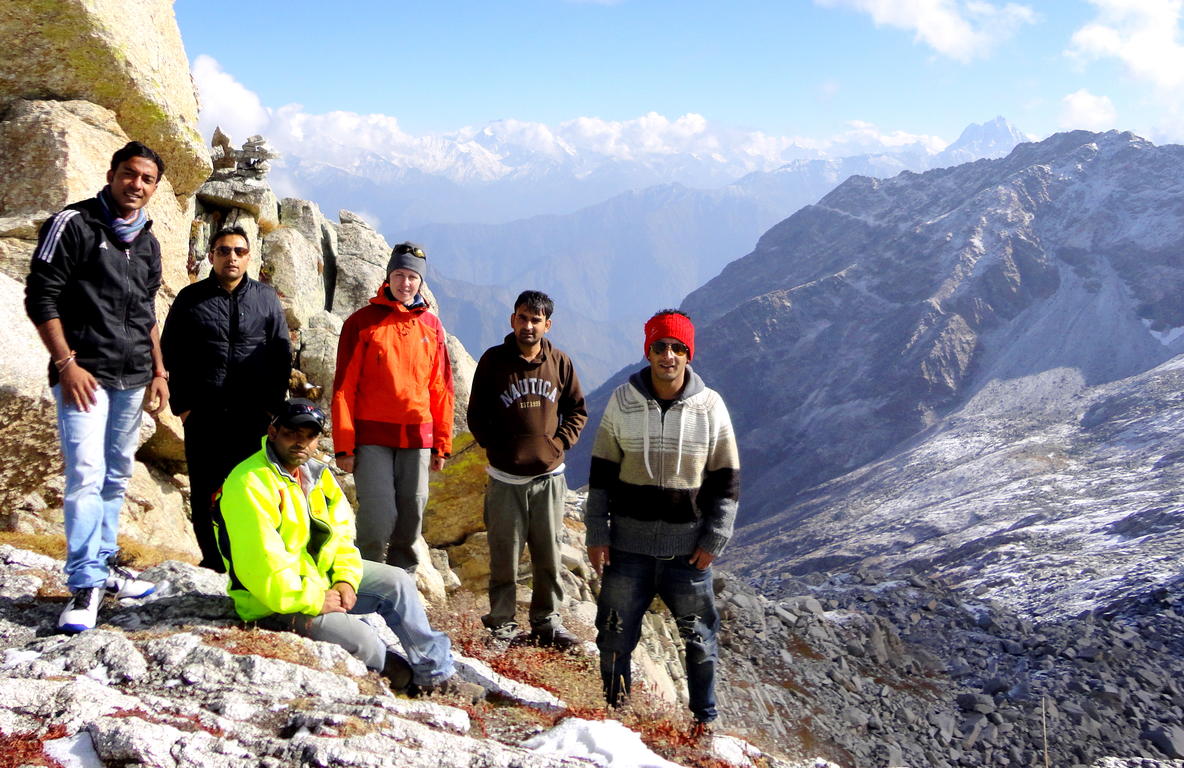 The decent from the indrahar pass is steep, which will take you to another halt at the village of kuwarsi in Chamba distric .From kuwarsi we get an motorable road to Chamba, the distric headquarters of chamba distric, which ends this  trek to the ancient himalyan route.