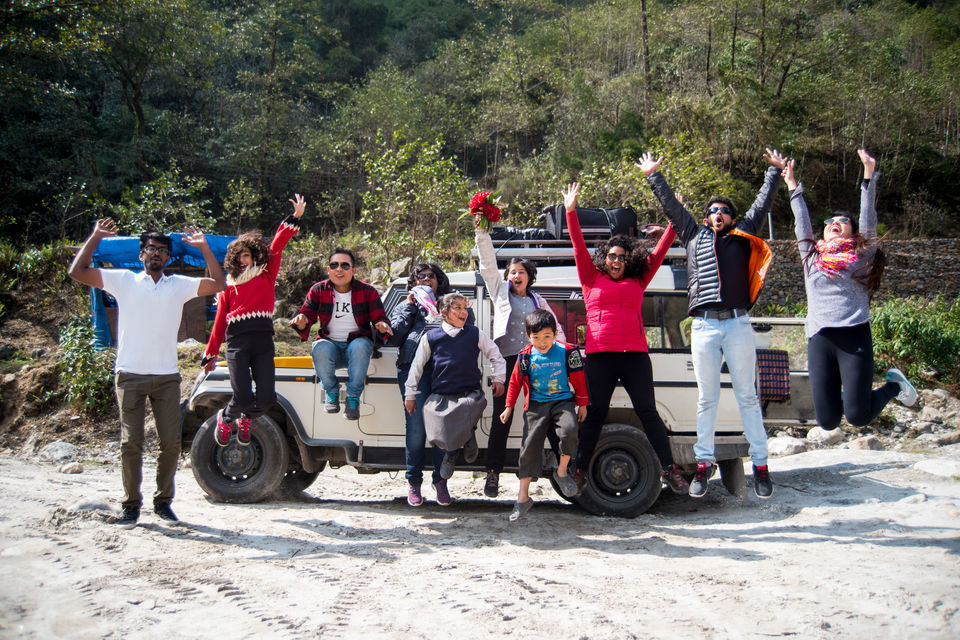 For the longest time, I believed that the perfect trip is one where you go to a quaint little hill-station and spend time with your closest friends and family. No scenario was a better fit to my ideal vacation getaway, until I recently got the chance to travel with a group of complete strangers to North Sikkim with The Doi Host. Absolutely in love with the experience, I realised that travelling with unknown people gives the idea of a trip, a whole new meaning. So in case you haven't yet experienced travelling with a bunch of strangers, here's why it should be next on your bucket list!
1. Be Yourself: When you're with strangers, you can be whoever you want to be. There's no pressure of behaving in a certain way or fitting into stereotypes that people you know expect you to fit into. You can be who you truly are or even change everyday, nobody around would really care! You can explore everything that you could be.
2. No Hang Ups: Travelling with friends and family means that you have to be answerable to them all the time. I'm sure you hate to put on that extra layer of jacket but have to because Mom says so, or drink when you don't want to because your friends can't have fun without it. At trips with new people, you don't have to listen to anybody! With a new group of people, if you love sitting all by yourself by the river bank, no one's going to come pester you asking what's wrong, Instead, they'll just click a beautiful picture of you and you can cherish that moment forever. That's all, no disturbance to your solitude and no questions asked.
3. Meeting new people: In case you're looking to break free from your same old, monotonous life, choosing to travel with strangers is your shortcut to happiness. A new location with completely new people, what could be better to renew yourself?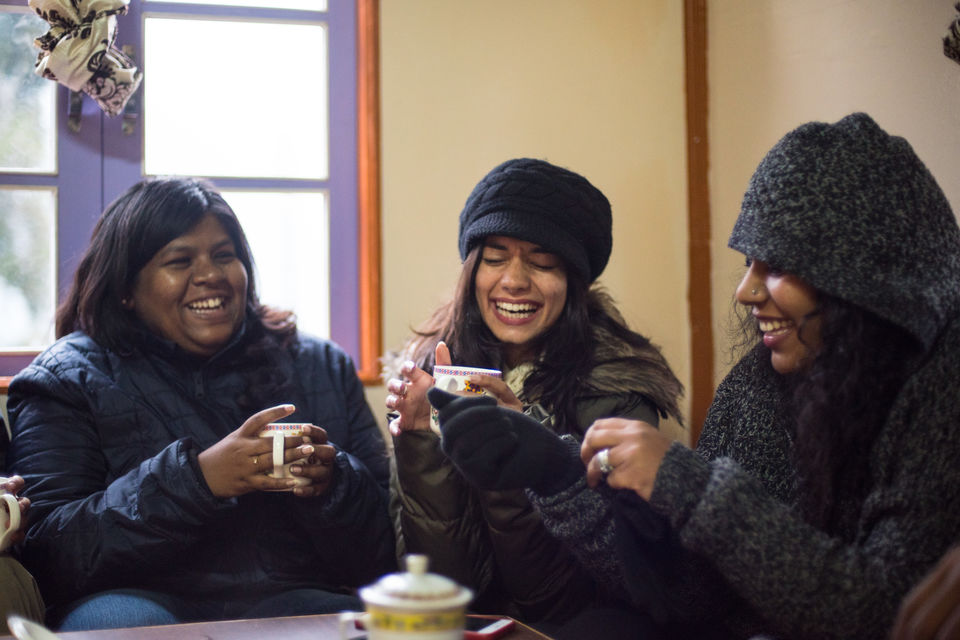 4. Everyday is a surprise: With new people, you are sure to be surrounded with new music, new kinds of conversations and new interests that you may never have explored before. Be assured that each day will be unpredictable and exciting.

5. Test Yourself: Going on a trip with strangers is quite a sweet way to test how perceptive you are to change and transition in life. You don't want your life to be static and boring, now do you? There's no better way to test your confidence than throwing yourself into a trip like this.
6. Broadens your mind: Meeting different people opens your mind towards those who may not necessarily be like you. Often, we're surrounded by friends and family who perfectly match our frequency so it is easy to bond with them. In a group where you'll encounter all kinds of people, you're sure to learn a lot about accepting and appreciating people for who they are.
7. You find your very own travel squad that you probably are never ever going to forget!
For more pictures from my trip, have a look at my Instagram handle or check out The Doi Hosts's page here!
Have similar travel experiences that you would like to write about? Share your story on Tripoto and reach out to a community of 25 million travellers. For more travel inspiration, check out Tripoto's YouTube channel here!