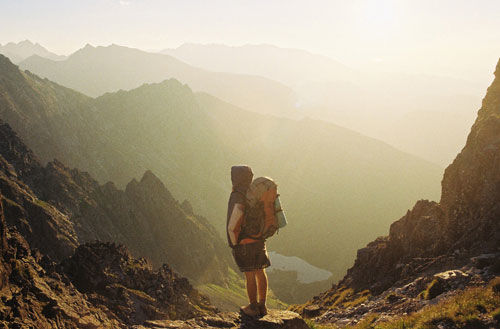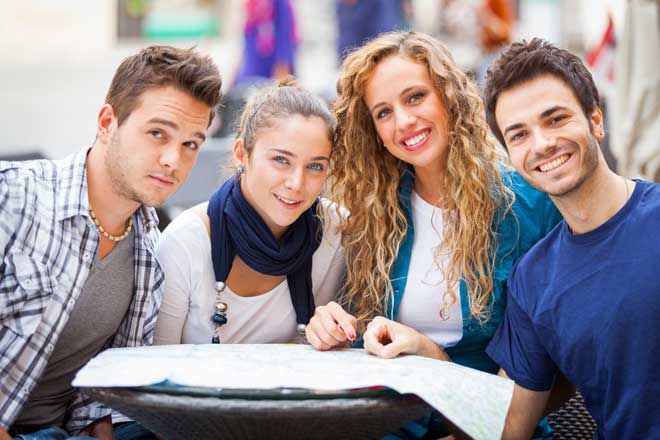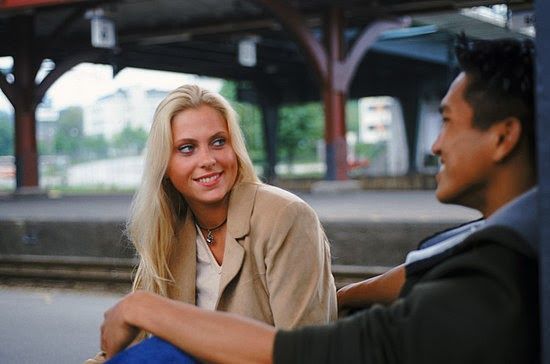 Solo Traveling can be a unique experience. In solo travelling you can do what you want to do. You learn many things about the place as well as you learn things about yourself.
But as much as entertaining solo traveling may sound or as much as we want to take that 'first solo travel', the truth is many of us find it as a daunting task as we want to plan a perfect trip and avoid getting into uncalled situation. Many questions start rolling into the mind: Is it safe enough? Will it be boring? Will it be worth enough? How can we manage things?
I would say don't fear; take it up as a challenge as you make your first foray into the world of solo travel. You may find it confusing at once but it's exciting as well. How about using these ideas:
Decide where you want to go: Solo traveling is more about exploring the inner self rather than the place. Solo travel gives you the much needed time which you can spend with yourself away from all the stress and hustle bustle of daily life. So make sure to pick and choose the destination that makes you comfortable. It's not necessary that you have to pick a place which is offbeat and less crowded. Probably you can choose a destination which is familiar to you, where you have been before or any popular tourist destination. You can even plan this on a long weekend. The idea is to be at comfort and in peace with yourself, as you are already stepping out of your comfort zone by travelling solo
Research & Carry Guide Book: Make sure to be well versed with the place before you venture out on your solo trip. Do the required research, search through internet, read blogs, find out people who have been to the place before, talk to them. Getting to know the place beforehand is an absolute must. At the same time, it's not a bad idea to carry the reference books along. After all, you never know where you will find the need to use them. I find this practice of carrying the knowledge books quite popular with the foreign travellers and it really helps sometime.
Convincing the Family: Solo travelling as a concept is yet not popular in India. So while you pledge and decide to take your first solo travel, be prepared to face your family and answer the buddle of questions they might have, as you share your decision with them. Be sure of your plan, sound how excited you are, be confident, and promise to stay in touch throughout your trip. Probably you can share with them the details or the proposed itinerary way in advance.
Keep in touch: Staying in touch with your family and friends during your Solo travel is a must. Make sure at least one person back home is always clued in to your plans
Book the accommodation in advance: Plan your travel in such a way that you can reach the place well before the sun-set. The idea is to reach the place for the timely check-ins so that you have time to relax and enjoy the remaining trip to the fullest. But I would also suggest to at least book the accommodation for the very first day, if not for the complete trip; so that you know where you have to go once you reach the place.
Personally I would recommend to look out for homestays or a family run guesthouse, where you can enjoy your breakfast with other independent travellers. This will also give you a chance to mingle up, making new friends and get good company to explore the place. Another important aspect will be an interaction with the local staff who could give you a head's up about local places as well as safety issues. When looking for accommodations, watch for words like "lively", "friendly", and "family-owned". After reading your guidebook, double check the reviews of the place you are choosing to stay on the internet and filter the reviews by travellers.
Must have's in your backpack: Pack light. Pack necessary. Pack miniature versions of toiletries and accessories. Avoid carrying valuables as much as possible, so you waste little time fretting about your bag's safety. Don't forget to pack a pepper spray for emergencies, keep a journal to record your travels, and most importantly, keep a good book that can draw your attention away from the awkwardness of eating alone
Use public transport: While you solo travel, make sure to use public transportation or shared taxis for commuting from one place to another. It will give you two advantages: First to let go of the fear of hiring a rental taxi and go alone to wander the place. Second it's much easier to meet people if you use public transportation or shared taxi. Who knows you might just get your travel buddy and create the most precious bond that you will cherish, your whole lifetime. Don't isolate yourself in a rental car or a big hotel.
Talk to strangers and be curious: Going solo means you have a chance to really take in your surroundings, meeting locals and travellers alike along the way. When you travel alone you accept the responsibility to reach out, be extroverted and strike up conversations with strangers. Talk to anyone and everyone who looks friendly. This is probably the best way to know and explore the place. Probably you get to a point or a place which you always wanted to see. And you'll find that the most travelers and locals are happy to strike up a conversation with you. Be content to be by yourself, but confident enough to introduce yourself to people when you want to be sociable.
Get an early start: If the thought of bar-hopping alone makes you die a little inside, or you think that traveling alone at night will not be safe enough: Just recast your day. Wake up early, enjoy a leisurely breakfast and head out for parks, museums and other daytime-only activities. If you pack your day full enough, you'll be ready for bed by 9pm.
Sign up for group activities: While solo traveling try to join hands with local group tours. Tours are an easy ways to meet new travel companion.
Trust your intuition: Last but not the least, always listen to your instincts. While the entire aim of travelling solo is to step out of your comfort zone and discover the world at your own terms, it is important that you remember to trust your gut feeling at all times. It's better to be safe than sorry. Listen to your instincts and they will help keep you safe in the midst of your adventures. If you need help ask for it. Get out of the situation as quickly as possible, even at the cost of a potential adventure or a hair raising story; you'll come across plenty as you become a seasoned solo traveller!
Solo travel is easier than you think and it's more rewarding and intense than daily life. Give it a try; it's better than staying at home.