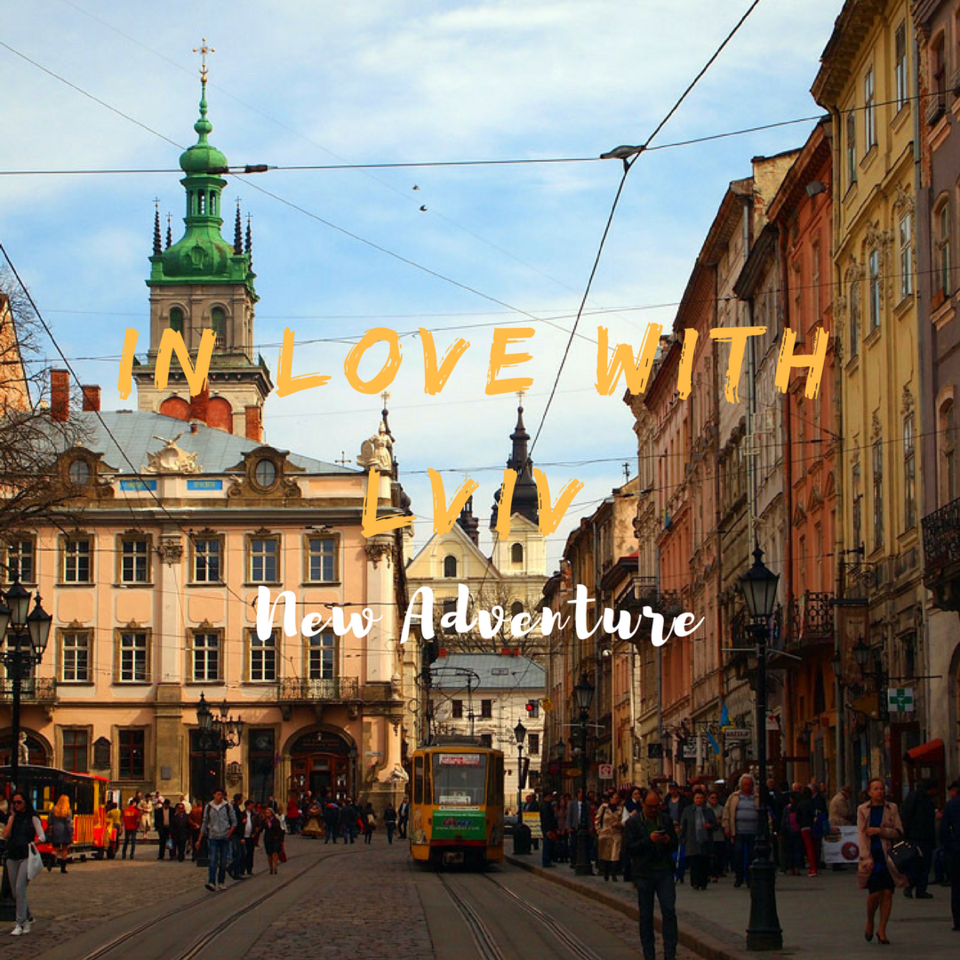 I believe in love at first sight, experienced it first hand when I met Lviv (Львів). It all started from the central railway station. I came from Kiev to Lviv in a superfast train which took only 6 hours despite the distance(542Km). The railway station in itself is iconic. In some way similar to Mumbai's Cst. The city of Lviv was everything I wanted. Incredible Museums, divine churches, scrumptious food and coffee, medieval Architecture and rich history.
Lviv is a small city with worldly aspirations. During Euro 2012, the world was formally introduced to Lviv when football fans stayed in the UNESCO-listed city centre, with its rickety trams and east-west fusion of architectural delights, this beautiful city came into limelight on the world map.
In love with Lviv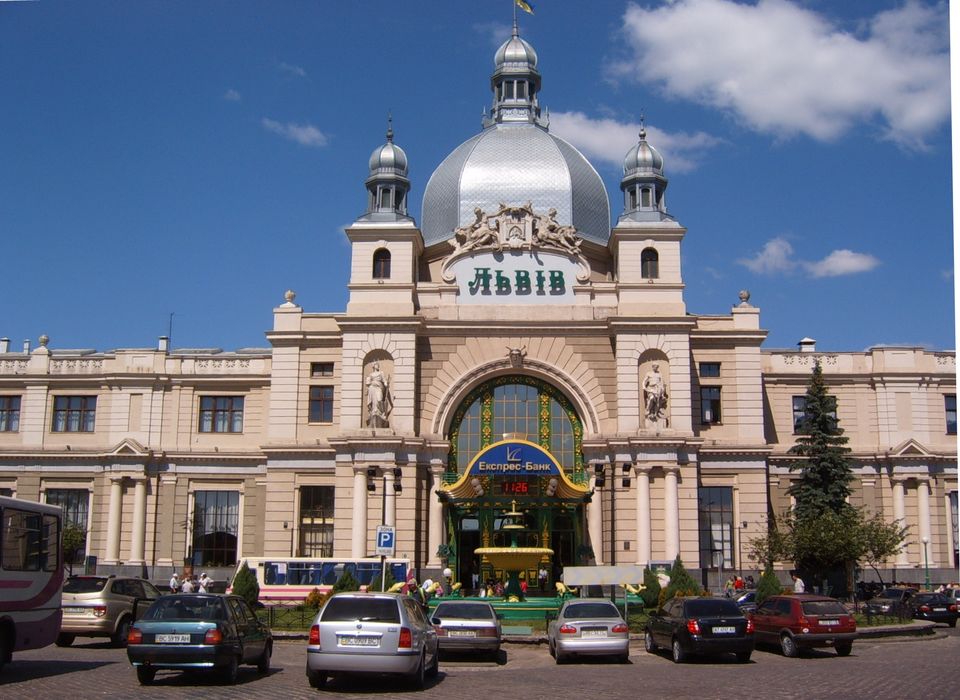 Lviv packs a millennium of churches, a huddle of bean-perfumed coffee houses and Eastern Europe's quirkiest bunch of restaurants.
Lviv's pedestrian-friendly Old Town still looks and feels like a slice of Central Europe. Centre for Lviv's social life is the spacious Rynok or former market square, abuzz with outdoor cafés and surrounded by Renaissance mansions backed by a warren of courtyards.
Here are 7 reasons why I am in love with Lviv:
1. History
Lviv was founded over 750 years ago in 1256 by Danilo Halytskyi, who named it after his son Lev. Lviv has been occupied by Poland, the Austro-Hungarian Empire and the Soviet Union with the city's name changing each time. Warfare, occupation, armed uprisings, and forced population migrations imbue Lviv's history with sadness, animate it with controversy but also give Lviv its richness. There's a well-known story of Western Ukraine about a man who was born in Austria, educated in Poland, who went to war in Ukraine, fled to Germany and was executed in the Soviet Union, and he did it all without ever leaving his village. Lviv consists of more than 55% of Ukraine's historical landmarks, many of them in the city's beautiful and pedestrian-friendly Old Town.
2. Wandering
My favourite way to experience any city is on foot. That way I can ask for directions and start a conversation. Sometimes a simple Hi makes for memorable experiences. I feel that you notice the little things that you would miss if you were driving.
In Lviv, walk without any specific target along its cobbled streets and colourful buildings. Admire old, rusty cars which you won't find in Western Europe anymore. Look for old Polish signs still visible under the layer of fresh paint. Stumble on a hole in the street, deep like a crater of recently erupting Etna. Watch a mix of cars and marshrutkas, changing lanes as they please, not following any street rules.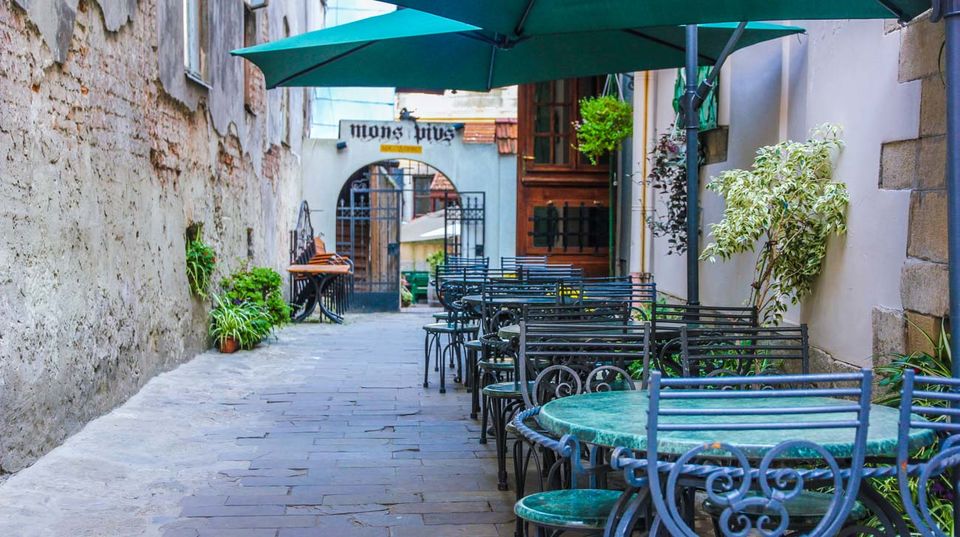 3. Rynok square
The historic city centre is a UNESCO World Heritage Site. You don't miss UNESCO heritage sites if in that city.
Ploshcha Rynok is the very centre and heart of the city of Lion aka Lviv. The City Hall is situated here, surrounded by lovely cafes on a beautiful paved square. This is the most touristy place in the city and you'll easily stumble upon a tour agent who can offer you a variety of things to do in Lviv. Rynok Square has been the centre of the political, public, cultural, and commercial life of the city for 500 years; it is the heart of Lviv, the setting of the historic beginning of the Europeanization of Ukraine. Surrounding it are about fifty unique architectural monuments dating back to the 16-20th centuries.
Rynok Square in Lviv has retained its name since the 14th century. It originates from the German "Der Ring" (ring, circle), which had been the principle of construction of central squares in German medieval cities.
Lviv medieval patricians would usually commission Italian architects from North Lombardy and southern Switzerland to design their houses. However, the Italian Renaissance could not preserve its stylistic purity and integrity in Lviv; it was complemented and enriched with local traditions, including features of Ukrainian architecture. This way, over a period of five centuries, a unique ensemble of dwelling houses was created in Rynok Square, the only one of its kind in Ukraine. Almost all of the buildings in the square have always been used according to their original purpose – as residences of Lvivites.( Source: Lviv.travel)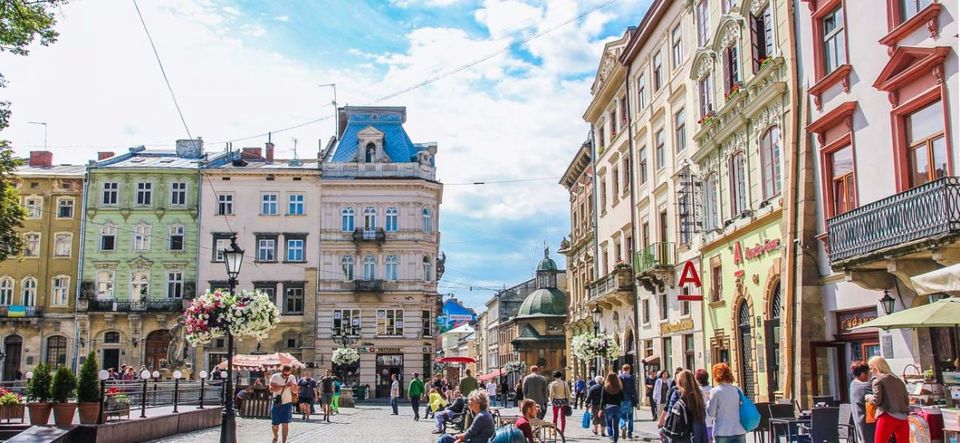 4.Architecture
Lviv is home to 50% of all architectural sites in Ukraine! It was on a major trading route. As a result, it attracted the best architects from all over Europe for over eight centuries! You'll find gothic, Baroque, Renaissance and Classicism styles. Few such attractions are-
The Opera house: The Lviv Opera House (28 Svobody Square) is an architectural gem of Lviv, built in the Neo-Renaissance style in 1901, and one of the most beautiful theatres in Europe. The interior of the Lviv Opera House is no less amazing than the exterior. The internal decoration is gilded (with a few kilograms of gold), adorned with different-coloured marble, decorative paintings, and sculptures. The four-circled lyre-shaped hall accommodates over a thousand people. Embellishing the stage, the decorative curtain Parnassus (1900), painted by Henryk Siemiradzki, represents an allegorical image of the meaning of life in the Parnassus figures. The hall of the Lviv Opera House is remarkable for its perfect acoustics. On offer are performances by celebrated opera and ballet troupes of Ukraine as well as distinguished guest performers from abroad.
High Castle Hill: Around a 2km walk from Rynok square, visiting the High Castle (Vysoky Zamok) on Castle Hill (Zamkova Hora) is a quintessential Lviv experience. There's little evidence of the 14th-century ruined stone fort that was Lviv's birthplace, but the summit mound sporting a mammoth Ukrainian flag thwacking in the wind offers 360-degree views of the city and the wooded hills between which it nestles.
The City Hall: The current building of the Lviv City Hall was constructed in the Viennese Classicist style in the middle of the 19th century. For only 3 UAH, one can climb 350 wooden stairs and have the pleasure of viewing all the beauty that the city affords from the gallery of the City Hall tower.
5.Coffee
Lviv and coffee are two notions that became one. Perhaps now it's impossible to imagine old narrow streets without seductive tart aroma that flies out of small windows of cosy cafés and running through the city mysteriously. In the summer Lviv citizens savour coffee sitting outside of cafés, in winter in cosy warm cafés, sluggishly talking about last news of the city.
History of Coffee in Lviv started back in late 18 century with the coming of the Austrians, who revealed all niceties of coffee brewing for Lviv citizens by opening numerous cafés. Coffee started to be more and more popular in different circles of society and soon all Lviv fell ill with coffeemania that can't be healed. Owners of cafés were arranging evening concerts, dances, there you were to hear all the latest gossips. Often cafés were places where creative youth from Lviv was gathering. Many poems, songs and legends are devoted to coffee that makes this drink even mystical.
A long time has passed, but love for coffee didn't fade away and made Lviv the Coffee capital of Lviv.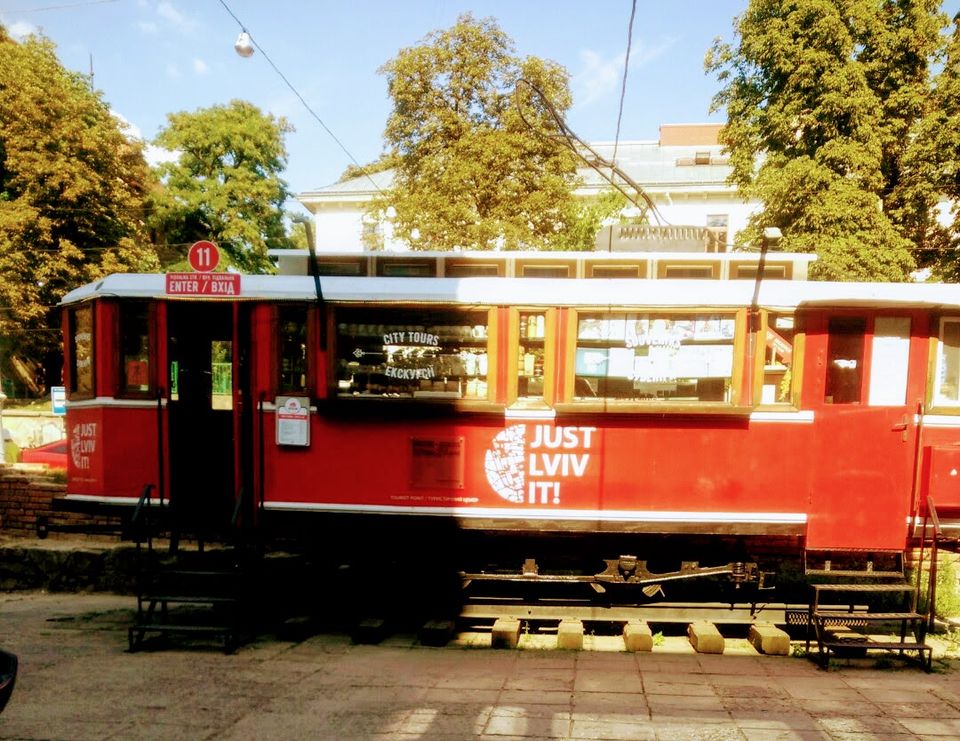 6. Beer
"Those who drink Lviv beer will hundred years live" citizens of Lviv say about their favourite beverage.
Lots of legends and fables are composed about beer in Lviv. The beer was brewed in Lviv since XV century and in 1533 Polish king has issued a decree allowing brewing beer in the city. An important role was also played by monasteries, where monks were brewing this wonderful drink from best hops, molt and pure artesian water. Owing to its quality Lviv beer shortly became popular in Austro-Hungarian Empire, and later in the Soviet Union. And now in the time of Ukraine independence beer in Lviv doesn't lose its legendary taste and quality and is popular among citizens and tourists.
Even an annual festival is dedicated to BEER. Here folk, rock and pop music, games and dances are combined with the tasting of different sorts of beer. The first and the only beer museum was established in Lviv. Here you can find an exhibition of old beer bottles, mugs from different European countries, special beer barrels, books with recipes of XIX century, etc. You can also watch the movie about beer and try 2 sorts of beer brewed in Lviv.
Until now Lviv citizens are proud of and enjoy drinking this beverage in numerous pubs and cafés that often brews or serves their own, special beer. You will be impressed with a wide range and taste of beer in Lviv and enigmatic atmosphere of the city and tunes of Lviv music will transform the process of beer drinking into a ritual that hasn't changed through centuries.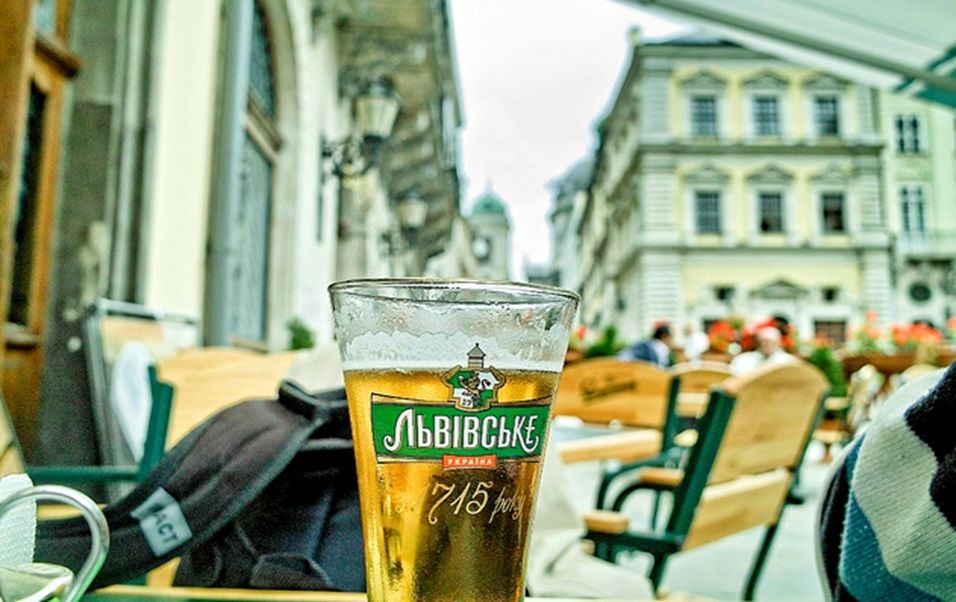 7. Restaurants
Often taking inspiration from the city's rich past, eateries here not only fill the stomach but feed the mind, providing lessons in history and culture as you dine. You will find a countless amount of restaurants and bars here with a surprising and interesting theme.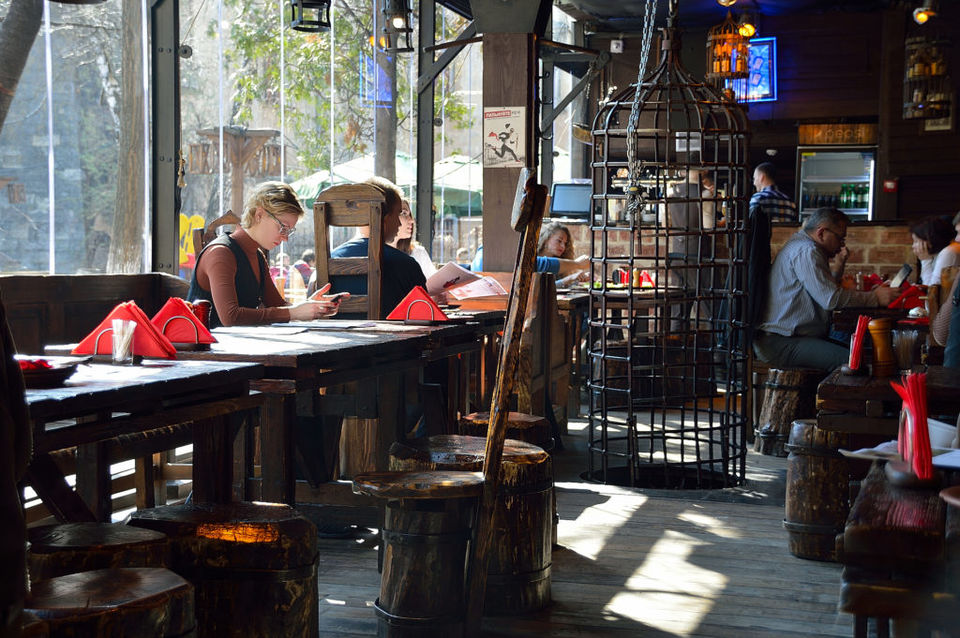 In the end, Lviv is something which needs to be experienced first hand. What is it exactly which makes you charmed by this city? This is difficult to answer. Maybe it is the architecture which tells a tale in itself. Or maybe it is the cobbled stone paths which relive the medieval times. Maybe it is something as simple as Coffee which in Lviv becomes somewhat an iconic travel experience Or maybe it is the people you meet on the way which makes simple travelling a story for ages. I can't explain the magical effect that Lviv had on me, all I know is that I am in love.
Written by Anshumali Singh Negi for New Adventure.
Hope you like this blog- In love with Lviv.
Every new journey calls for a new adventure.