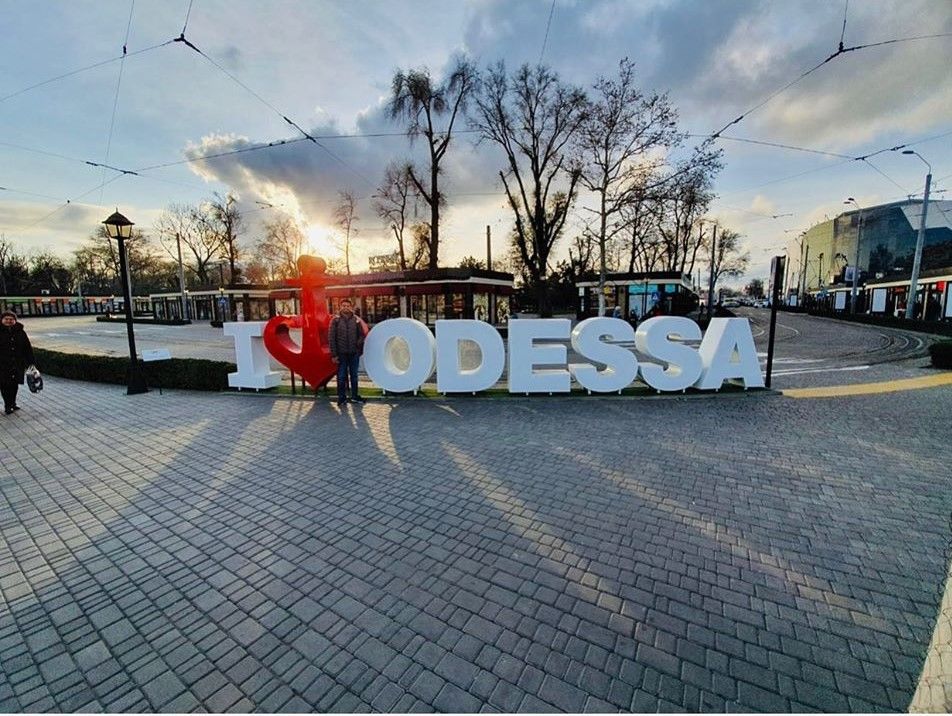 2. The Potemkin Stairs, or Primorsky Stairs, are considered a formal entrance into the city from the direction of the sea and are the best known symbol of Odessa. The staircase is 27 meters high. If you don't wish to climb the stairs up or down, there is a Funicular which takes about 3-5 mins to go down or up at the cost of 5 UAH/ 15 Rs.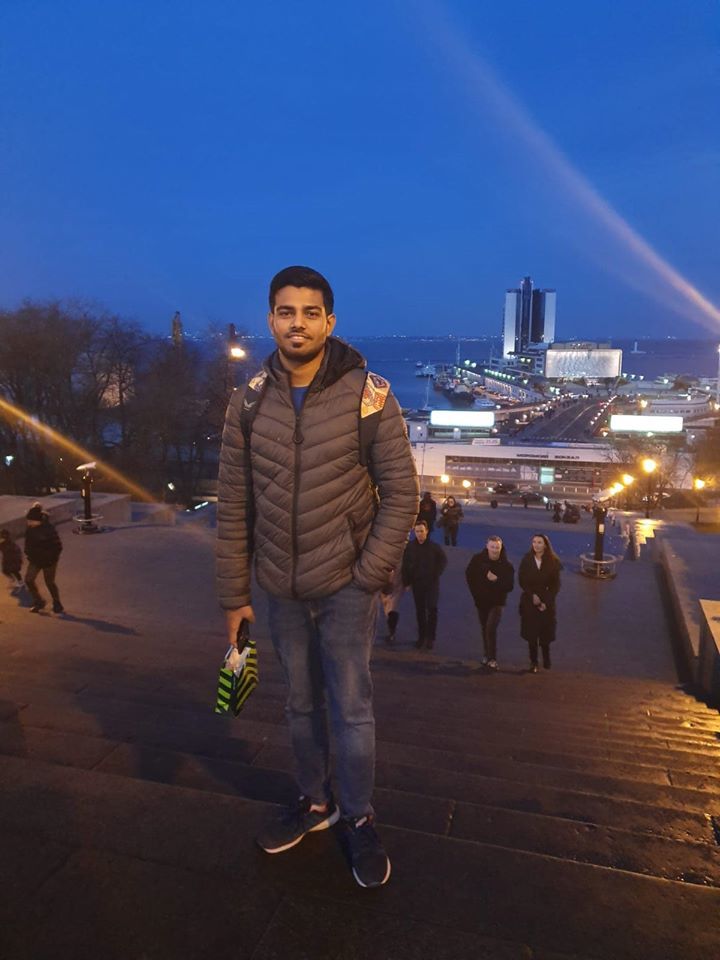 4. Odessa city hall is one of beautiful old buildings and attracts tourists by its architecture. Its is located at Primorsky boulevard.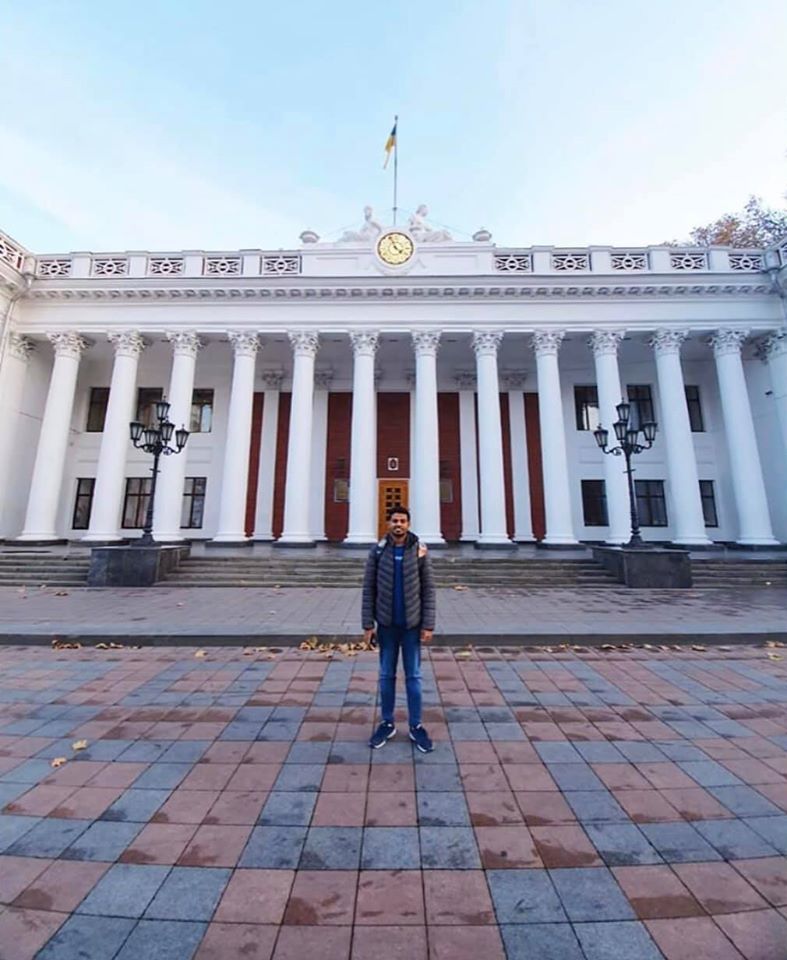 Since I live in Chisinau, Moldova which is around 180-200 kms away from Odessa depending on the type of route you take, I decided to take a bus from Chisinau to Odessa. Since I didn't wanted to spend on accommodation, I decided to take a night bus back to Chisinau on the same evening.
At 8 am I took a bus (Marshrutka) from Chisinau (capital of Moldova) to Odessa which took around 4 hours (Including the time at the border control). The bus cost 200 Moldavian Lei (approx 825 Rs for one way).
There is a only one border control between Moldova and Ukraine. At the border control, the Moldovan border officials collected our passports and after 15 - 20 mins, passports were handed back to us by the Ukrainian Border Officials. (passports were stamped by both Moldavian and Ukrainian immigration)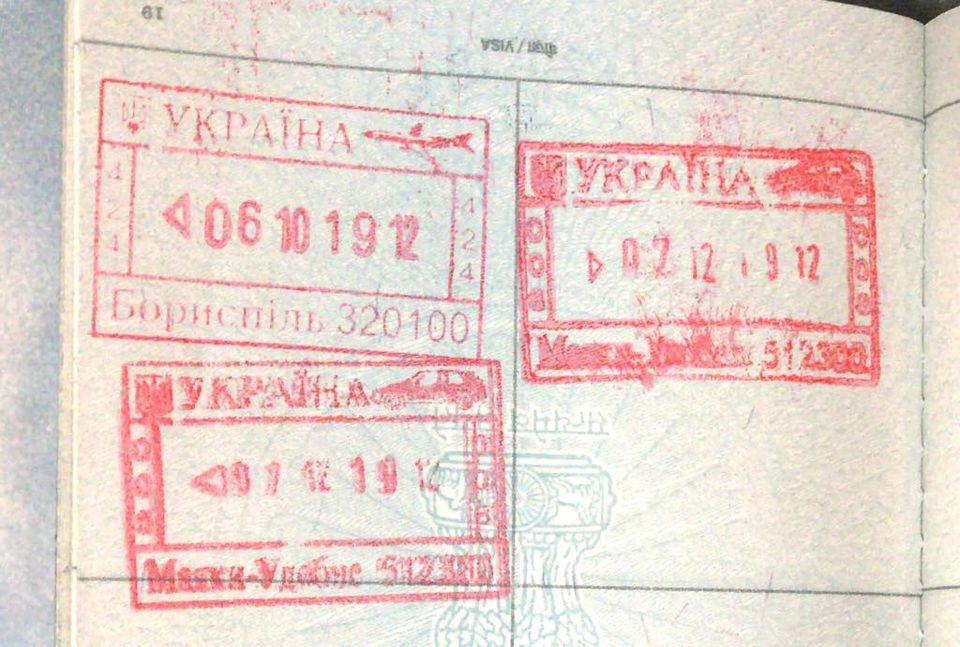 There are plenty of things to see in Odessa
1. The Odessa National Academic Theatre of Opera and Ballet is the oldest theatre in Odessa, Ukraine. The Theatre is one of the most famous edifices in Odessa. The first opera house was opened in 1810 and destroyed by fire in 1873. (Wikipedia)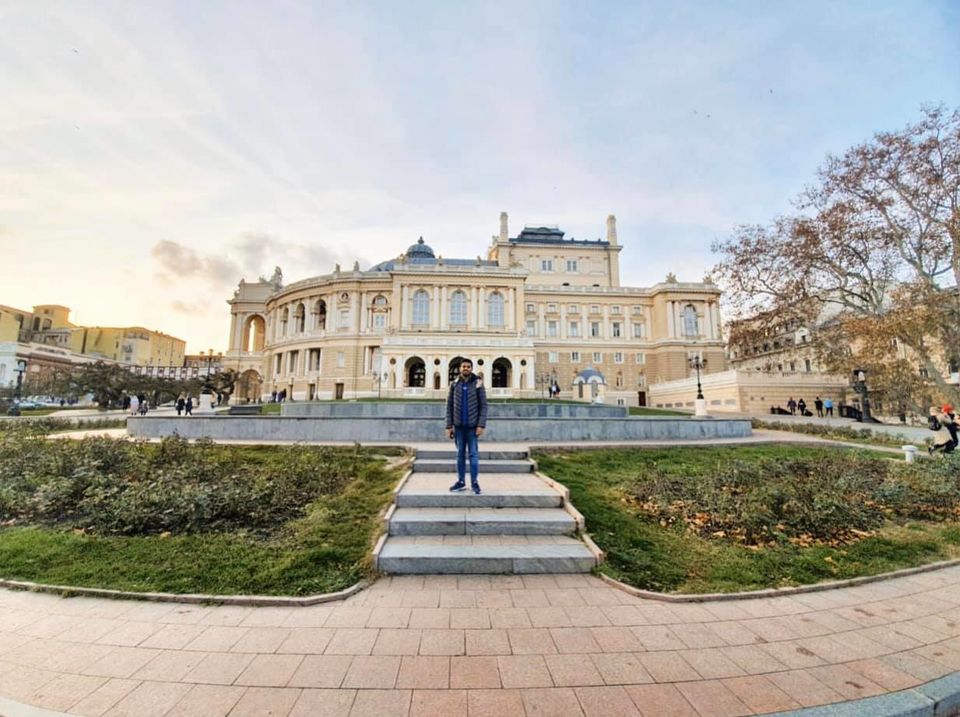 3. Odessa Main Railway Station / Odesa-Holovna railway station is the main train station in Odesa with an iconic architecture. It was built in the second half of the 19th century. It was damaged in 1944 during World War II and was rebuilt in 1952.
4. Right in front of the Potemkin Stairs is the Statue of duke Richelieu on seaside boulevard Odessa. It is a bronze statue in a city square depicting the historic governor-general Duke of Richelieu in a toga.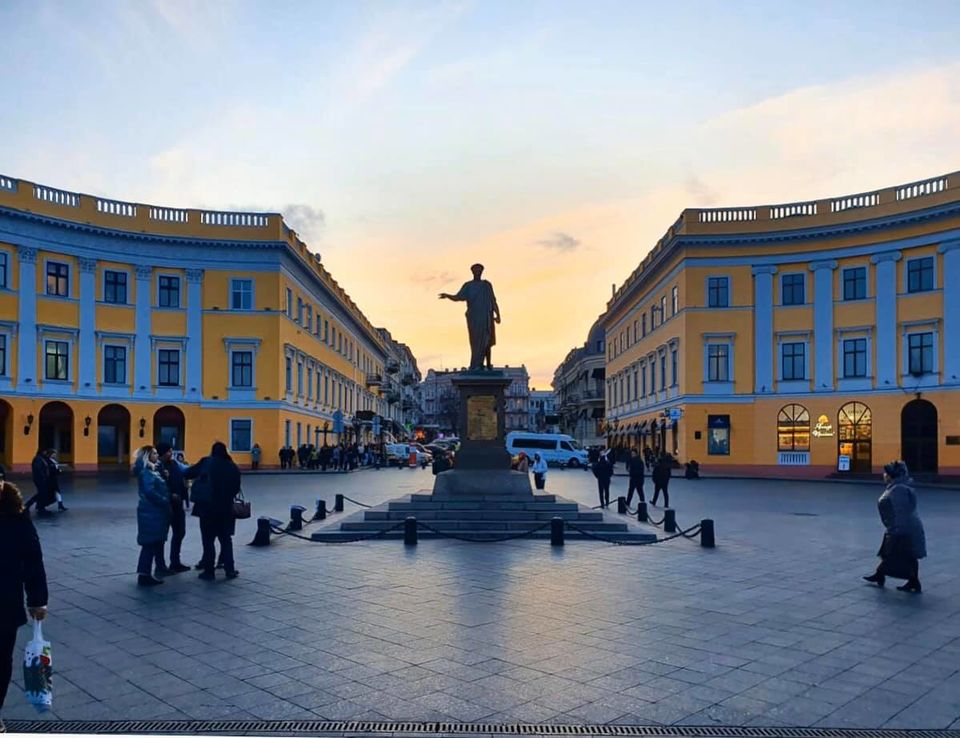 If you too are a passionate magnate collector, don't forget to buy one which serves as a great memory of the trip.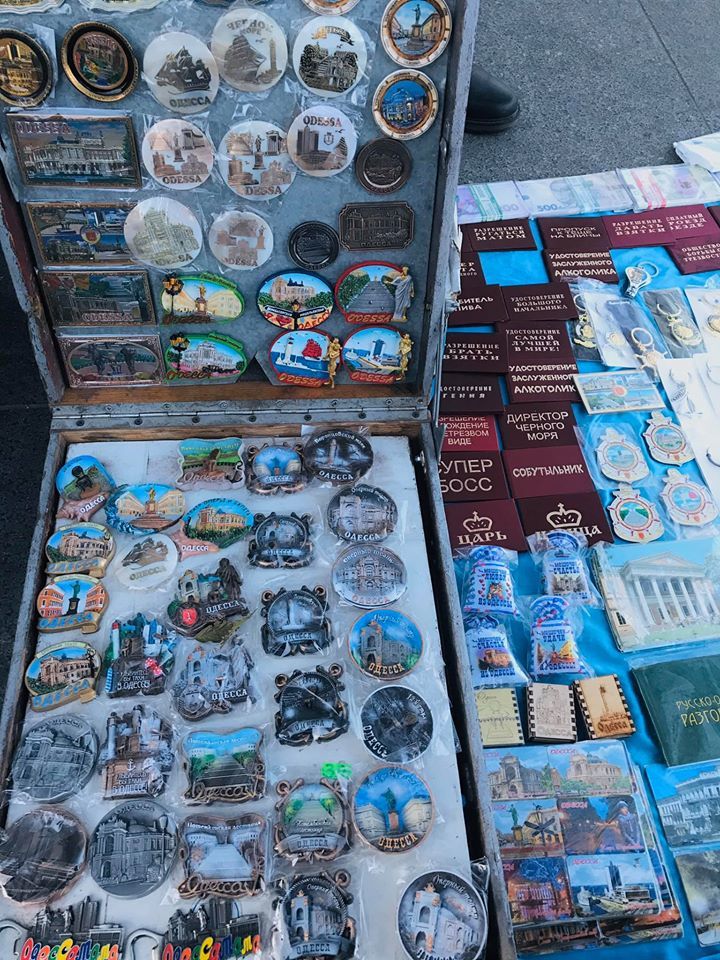 Total expense for a day: 3350 Rs Bus fare (round trip) - 1950 Rs, Lunch/ dinner - 1200 Rs, Magnets - 200 Rs