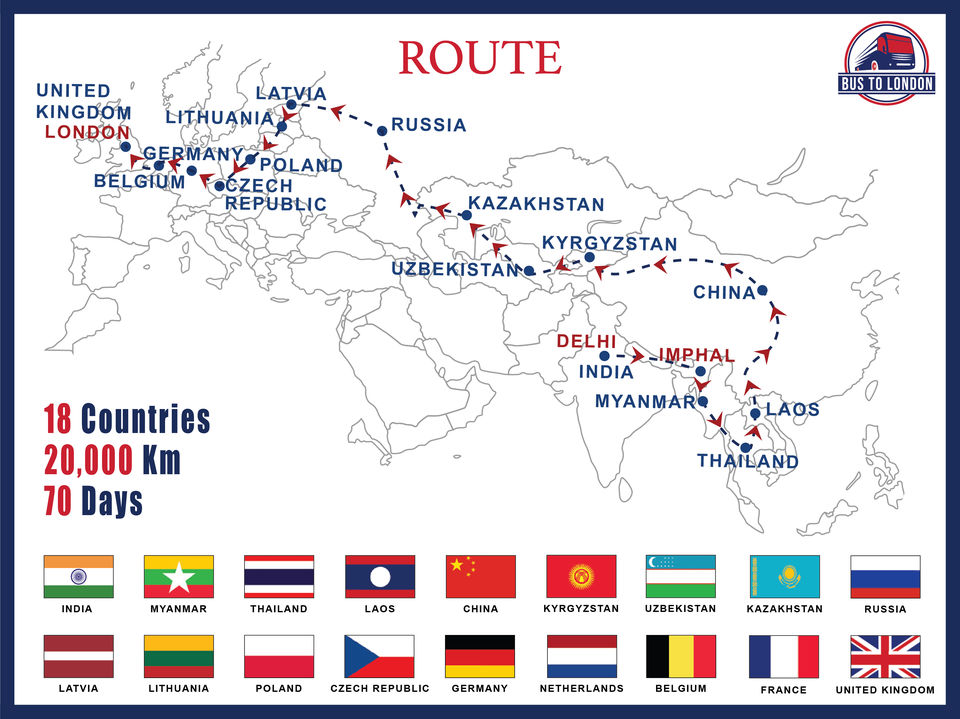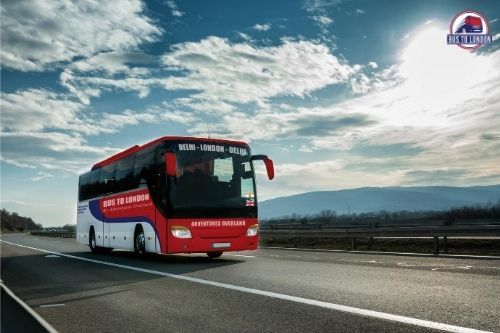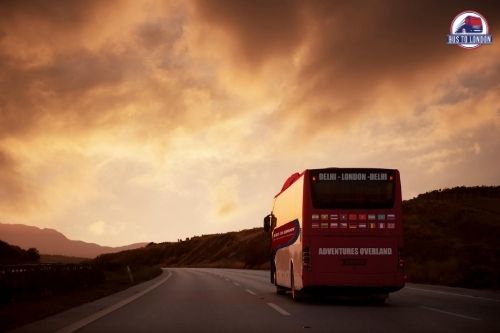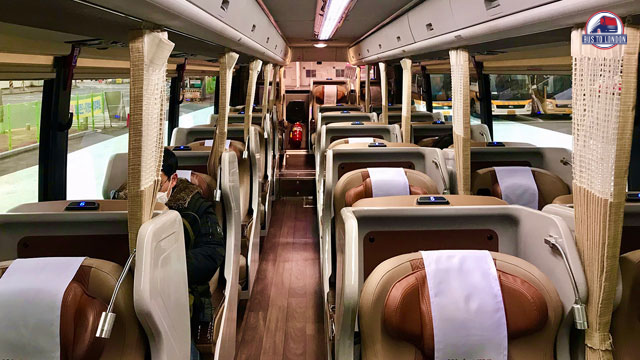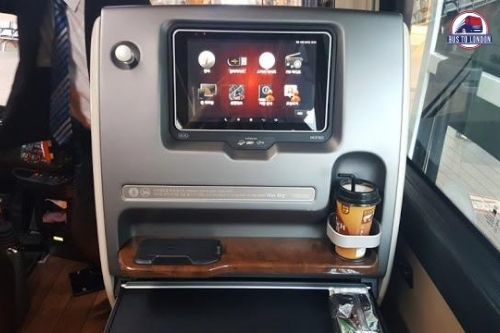 What started as a dream and turned into a reality when I drove from London to Delhi in 2010 and became the first Indian to achieve this feat, little did I know that after concluding that road trip in Delhi, the real journey was just about to begin. In the last 10 years, since launching Adventures Overland with Sanjay Madan, we have driven in far fetched corners of our planet and have had numerous opportunities to share our joy of travel with other like minded people from around the country. Besides organizing driving expeditions to places like Alaska, Russia, Jordan and Iceland, we have proudly conducted 3 back to back seasons of Road To London, an epic road trip as part of which we have taken convoys of vehicles from India all the way to London covering 16000 kilometres through 18 countries.
Someone has rightly said that when one dreams comes true, we start dreaming of bigger things and we are no different. After making a success of Road to London, we started thinking of creating something even more exciting and ground-breaking. We racked our brains to organize yet another larger than life and a historic journey that has never been done before and something that would not only challenge us, but will give us another chance to prove to ourselves, that nothing is impossible if you set your heart and mind into it.
We started dreaming of launching a hop on – hop off bus service from India all the way to London! Imagine a bus that goes through continents, countries and time zones and you are able to get on and get off anywhere you wish. A bus service that takes you through those parts of the world that are almost impossible to access by a train or an airplane. A journey where you can experience unique cultures, meet locals settled in remote corners of the world and explore landscapes and terrains that you didn't even know existed.
Before it all began, and India gained the attention of the Western tourist seeking a slice of 'oriental mysticism', there were two kinds of overland travellers on these routes – those who took organised bus tours like Indiaman, Albert, Silver Express etc. and then there was the Hippie Trail. Hordes of young men and women packed themselves in "magic buses" and travelled overland from Europe to Asia, in search of 'enlightenment'.
With the knowledge and experience of organizing road trips from India to London and historical references of past trans-continental bus journeys, we are proud to announce the launch of the first ever bus service that will take travellers from India to London on a luxury bus. Participants will have the option to get onboard the bus for the entire journey from India to London or from London to India. In addition, you can also choose to join for shorter legs of the journey. Below is some useful information about the journey.

Highlights of the journey:
As part of this unprecedented, historic and life-transforming journey, you will experience exhilaration, independence, adventure and create lasting bonds. You will explore thousands of pagodas in Myanmar, meet rare species of Pandas in Chengdu, hike the Great Wall of China and travel through the Silk Route in China & Central Asia. Also, you will visit the historic cities of Bukhara, Tashkent & Samarkand in Uzbekistan, and cruise on the Caspian Sea in Kazakhstan. You will get a chance to unwind in historic European cities such as Moscow, Vilnius, Prague, Brussels and Frankfurt before finally concluding the biggest journey of your lives in London.
Bus to India
After reaching London successfully, the crew and the bus will get a well-deserved break and four weeks later, the bus will embark on its maiden journey back home. That is correct. Bus to India will flag off from London and will take the same route back to India. People joining the Bus to India will also have the option to complete the entire journey or join for one or more legs as the bus returns to India.
Bus to London Route
India, Myanmar, Thailand, Laos, China, Kyrgyzstan, Uzbekistan, Kazakhstan, Russia, Latvia, Lithuania, Poland, Czech Republic, Germany, Netherlands, Belgium, France, United Kingdom
Bus to India Route
United Kingdom, France, Belgium, Netherlands, Germany, Czech Republic, Poland, Lithuania, Latvia, Russia, Kazakhstan, Uzbekistan, Kyrgyzstan, China, Thailand, Myanmar, India
4 Hop On – Hop Off legs of the journey (will be reversed on Bus to India)

Leg 1: India, Myanmar, Thailand (11 nights / 12 days)
Leg 2: China (17 nights / 18 days)
Leg 3: Kyrgyzstan, Uzbekistan, Kazakhstan, Russia (21 nights / 22 days)
Leg 4: Russia, Kazakhstan, Uzbekistan, Kyrgyzstan, China, Thailand, Myanmar, India (17 nights / 18 days)
Launch Date: May 2021 (May be altered depending upon the travel restrictions around the world due to COVID 19)
Total number of days: 70
Total Distance 20000 km
Time Zones 8
Number of seats on the bus: 20
What's included?
• All Hotel stays on twin sharing basis
• Meal (Daily Breakfast, 46 Lunches and 39 Dinners)
• Transportation by special Luxury Bus designed for comfortable long-distance travel
• Experienced team of a bus driver and helper
• A CPR certified experienced AO Coordinator throughout the journey
• Experienced local English-speaking guide in each country
• All visas and standard tourist visa fee
• Border crossing assistance
• Ministry approvals, customs, immigration clearance and all inner line permits for restricted areas
• All required permits, permissions and custom clearances for border crossings by bus
• Fuel, servicing, toll taxes and parking fees
• Third-party insurance for the bus in each country
• Route planning and research
• Airport transfers in Imphal
• Sightseeing and walking tours at various locations
• Entrance fee at different sightseeing points
Preparation can only get you so far, after that, you have to take a leap of faith! If you are interested in joining us on the maiden journey of Bus to London, take the first step and reach out to us. We will keep you posted on updates and latest news related to the expedition and inform you once bookings open. Bookings will be on first come first serve basis and remember, there are only 20 seats on the bus!
For more details, please visit www.bustolondon.in
See you on board the Bus to London!