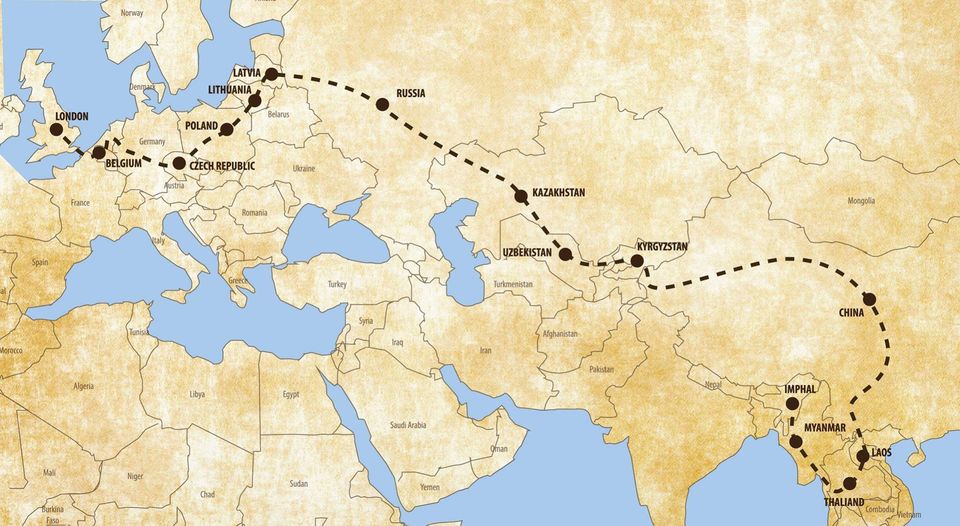 Many of us would be thinking of going to England to watch our country play in the world cup. Some may have booked their flight tickets.....but some wanderlust are driving all the way from India to England. Isn't it ecstatic to drive across 8 time zones, 14 countries, different terrains - forests, deserts, mountains, highways - under starlight and moonlight.
It's a Herculean task but is not unachievable. The total distance is covered in 50-95 days depending on the way you drive :)) however by then the world cup would be over😆😆😆😅.
THE ROUTE
Myanmar✓Thailand✓Laos✓China✓Kyrygyztan✓Uzbekistan✓Kazakhastan✓Russia✓Baltic Republics✓Czech Republic✓Germany✓Netherlands✓France✓Belgium✓United Kingdom
The only way possible is via MYANMAR...passing through the Rakhine mountains, and witnessing the dusty terrains and world war bridges enjoying the authentic cuisine, get back on the road towards Myawaddy-Maesot border to enter Thailand. After driving through the beautiful terrains of THAILAND, drive east towards LAOS. After passing through 4 countries you would enter the fifth country CHINA. Here brace for some change in temperature. En route you would pass by the western starting point of the great Wall and would feel like an ancient traveller, travelling via the silk route. You would witness great Buddhist artworks dating more than 1000 years. Exist China and you would enter another important country along the silk route, KYRGYZSTAN. Here expect high altitude, snowfall and places without civilization and kindness in hospitality. The seventh country would be UZBEKISTAN. By now you would be familiar with the Central Asia. Fasten your seatbelt as now you would be entering KAZAKHSTAN, the ninth largest country of the world. Here you would witness deserts and shifting dunes and roads built through the desert. If you think that's it, then you are wrong, now you are about to enter the largest place in the world RUSSIA. Drive through vast stretches of Russia and reach Moscow and feel overwhelmed by the beauty of Red square, Kremlin, St Basil's Cathedral.
If you somehow managed to ignore the distraction that you would face in the form of monuments, natural terrain, culture etc you would be able to cross the 10 countries in 14 days. You would literally be having breakfast in one country, lunch in other and you would be dining in other. After crossing Russia you would enter LATVIA and finally there would be no more borders as you would enter the schengen states.... Thanks EU for creating a borderless zone in this world:::)))... Drive swiftly across GERMAN Autobahn, take a coffee in NETHERLANDS and dinner in BELGIUM and give yourself a pat as you cross the English channel........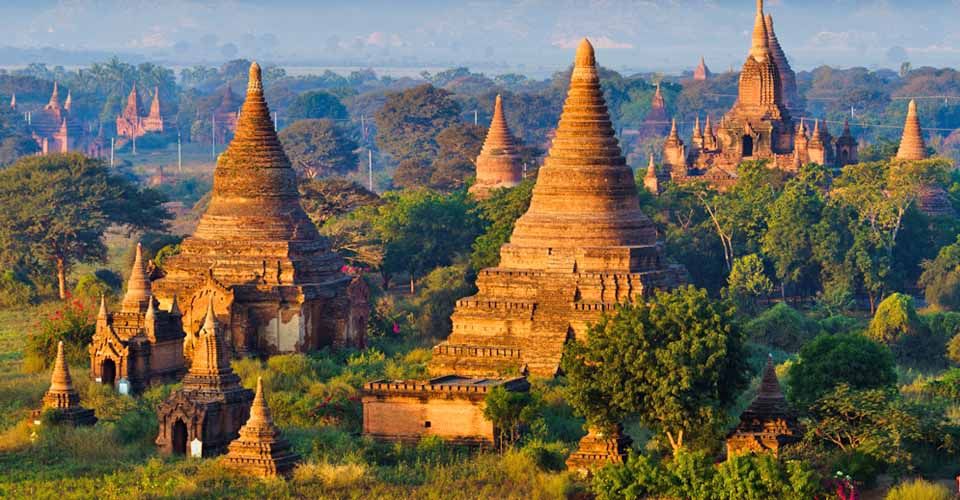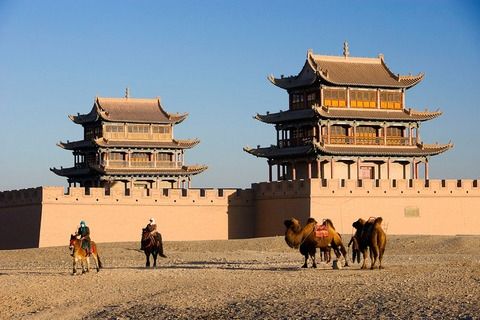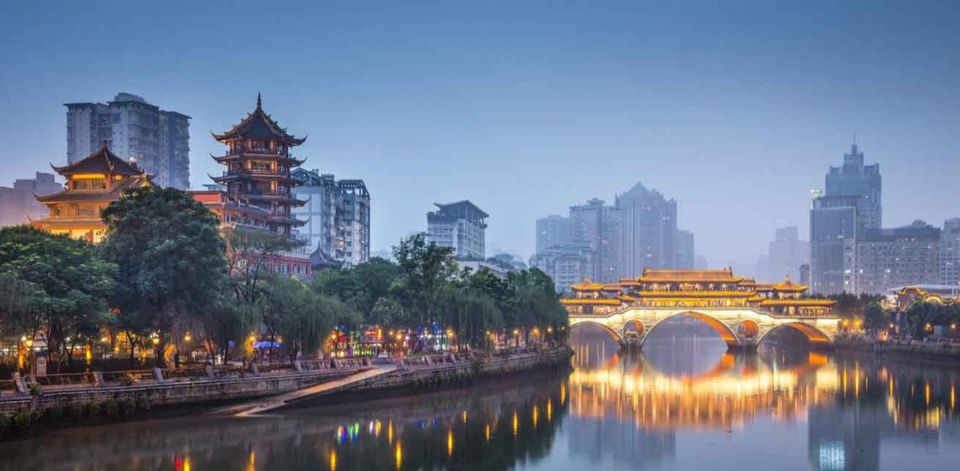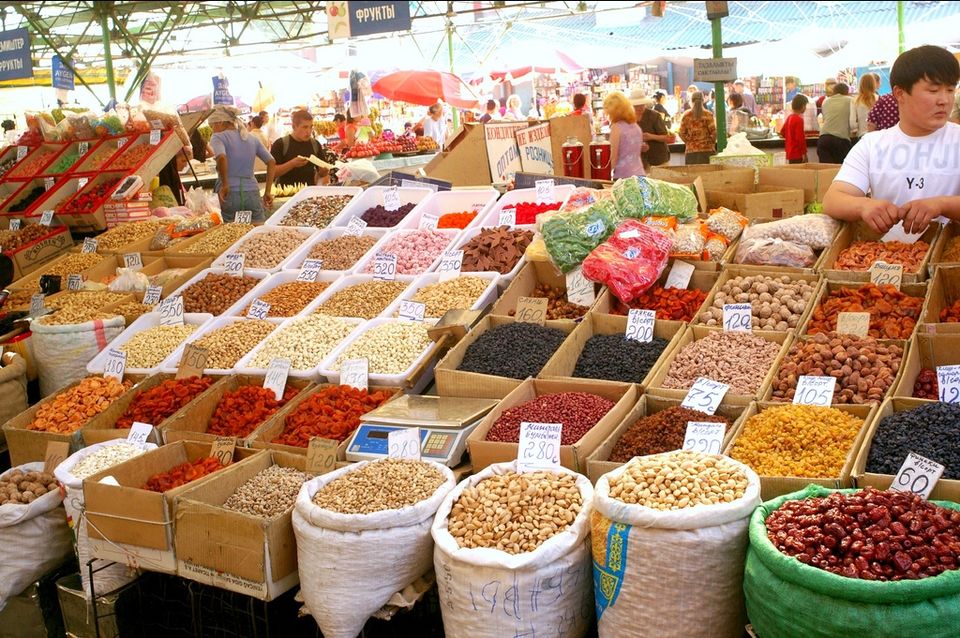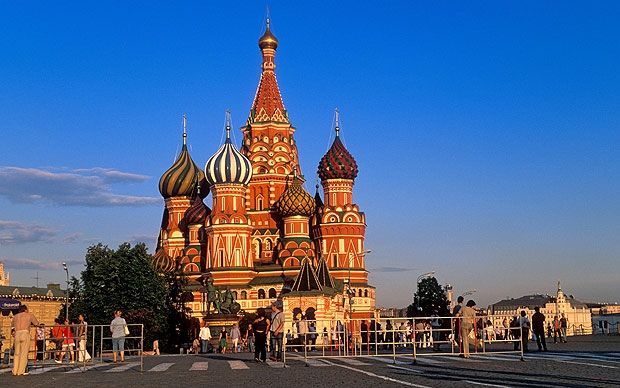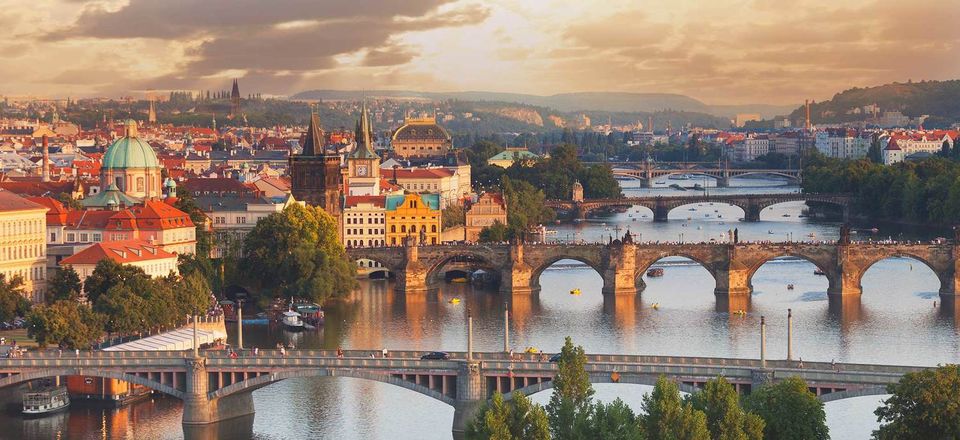 BEST TIME TO GO
Start from India in April as it is dry in Myanmar and as by the time you would cross China and reach the mountains of Kyrgyzstan the snow would have melted.
PASSEPORT(Passport in French)
You would need an Indian passport with atleat one year expiry date and many empty pages as you would be crossing many countries in these 50 daysss...
VISAS
You would be needing tourist visas for Myanmar, China, Kyrgyzstan, Uzbekistan, Kazakhstan, Russia, Schengen and United Kingdom.
INVITATION LETTER AND PERMIT FOR CENTRAL ASIAN COUNTRIES
Kazakhstan, Kyrgyzstan, Uzbekistan require special invitation letters and permits for travel assistance and border crossing.
VEHICLE SHIPMENT
A reliable agent should be identified who could ship your vehicle back to India once you reach UK.
MONEY
In addition to travelling fee you would need some extra cash in different currencies and debit/credit cards that can be used internationally during your travel.
SPECIAL INFORMATION
Along with this you would need an international driving permit issued by automobile association of India, a vehicle, a carnet - which is like a passport for you vehicle and is issued by automobile association of India. Without a carnet the vehicle cannot leave India. Motor insurance is a must for every single country between India and UK. Global travel insurance to cover you in case of accidents or other extreme unseen conditions.
It's intelligent to carry extra medicines - if you suffer from any illness, first-aid, spare parts for the car. You must have original registration certificate of your vehicle as well as a pollution certificate. Special overland permit is required in Myanmar which takes a month and in China that requires at least three months. Also escort vehicle is required in Myanmar throughout your trip in Myanmar. Also in China you would need a government recognized guide who would travel with you throughout in China.
**Now days many travelling companies provides you with road trips across countries at discounted rates with inclusion of all the required documents mentioned above. You can also contact them for guidance.**
Travelling is always a fun. Never stop travelling as the best chances in life comes when you are on a move, so travel to avail them.