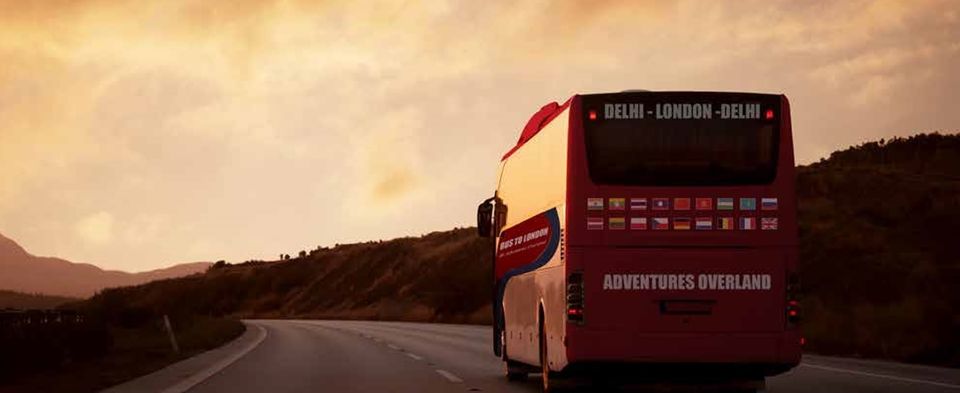 Travel on an adventure journey from Delhi to London through 18 countries in 70 days on a luxury bus. Amidst this pandemic finally some good news has surfaced. A company named Adventure Overlands is taking you on this exciting journey in 2021.
First bus service: (1957)
You must have found some old pictures on the social media recently about a bus service which was started in 1957 by Oswald-Joseph Garrow-Fisher. It was driven my Oswald himself. It traveled through France, Italy, Yugoslavia, Bulgaria, Turkey, Iran and Pakistan. In India, it covered New Delhi, Agra, Allahabad, Banaras and finally Calcutta. It costed 85 pounds from London to Kolkata and with additional cost of 65 pounds for return Journey.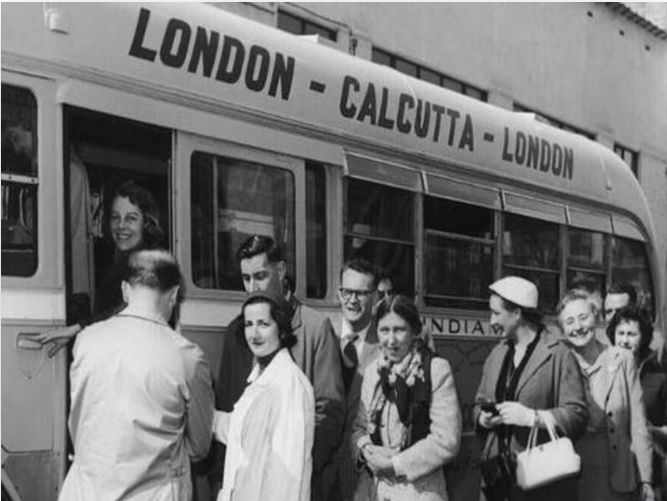 A similar bus service has been started by Adventure Overlands.
May 2021: The Itinerary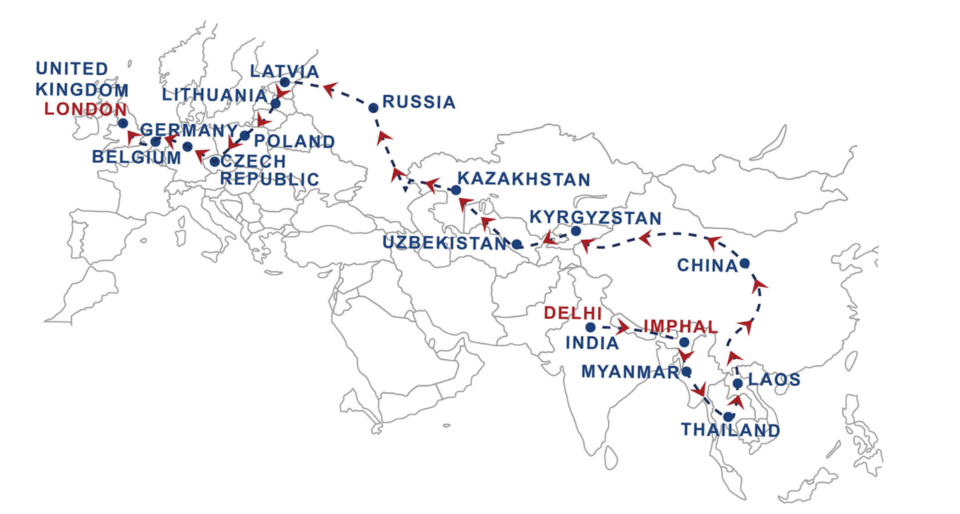 As shown in the picture, this is the new route which would take you from India to London in 70 days, covering 20k Kms overall. This journey would be divided in 4 legs. You can either chose to travel on all 4 legs or any chose any one leg too. For example, if you want to travel only till China, you can choose leg 1 and 2. But preference would be given to those you would want to travel to all four.
Leg 1: India, Myanmar, Thailand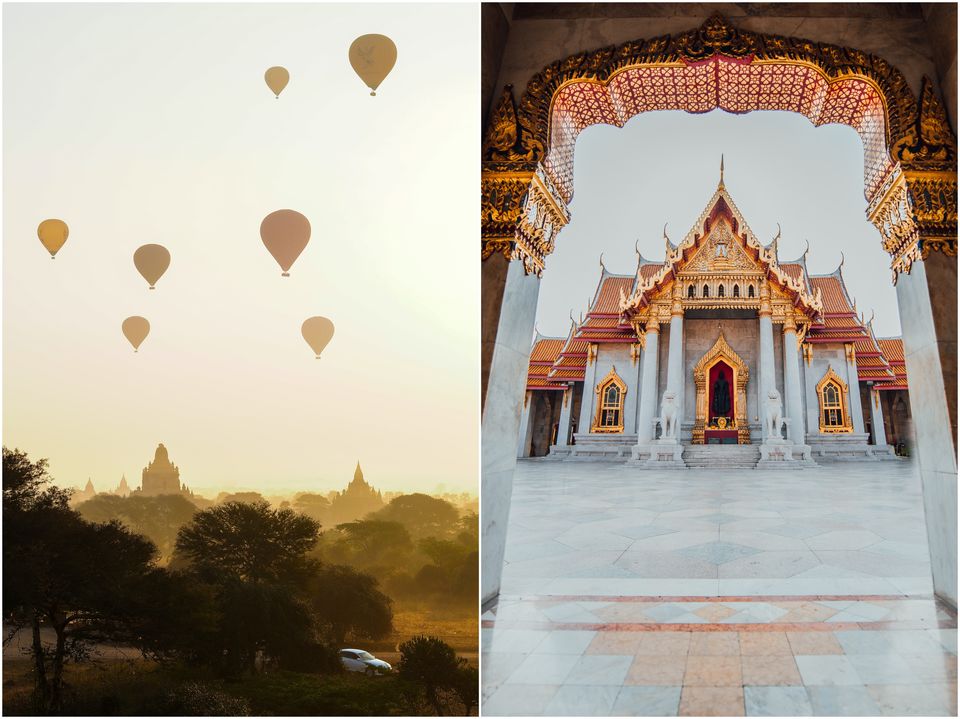 From Kohima (India), the first destination would be Myanmar. For 9 days, the bus would travel across Myanmar, covering the historical town of Bagan which is famous for thousands of old Pagodas and Yangon which is the largest city of Myanmar beautified by colonial architecture and traditional pagodas including a famous gravity defying gold pagoda. This city is also famous for scrumptious street food. You would also cover various other cities before entering Thailand. In Thailand, you would cover only 2 cities, Bangkok (Capital of Thailand) and Chiang Khong. After this you will cross Mekong River into Laos which is not a stopover but just a crossing and subsequently entering China.
Leg 2: China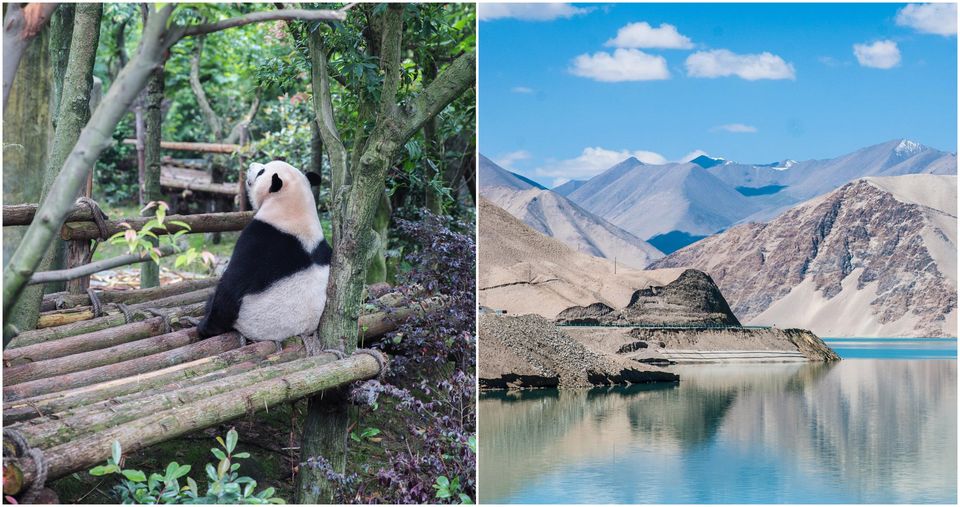 For 20 days, you will travel across China. The first main stop in China would be Chengdu which is famous for giant pandas. The tourists and locals flock this place to see these beautiful creatures in the natural habitat. The next city would be Ruoergai, which is famous for grasslands. From here, you would continue your journey in Gansu Province. This particular province is very historical, here you can see the historical relics of The Great Wall of China, the old silk route and renowned Mogao Caves. The last phase of the China journey will take you to the largest province Xinjiang. This area is famous for the natural landscapes (snow-capped mountains, Gobi Desert and glaciers). Just bathe yourself in the scenic and eye pleasing beauty of China.
Leg 3: Central Asia (Kyrgyzstan, Uzbekistan, Kazakhstan, Russia)

Recently in Kyrgyzstan, Uzbekistan and Kazakhstan, the tourism industry is booming. Kyrgyzstan has 88 major mountains ranges, covering 70 % of its land. It's also famous for Bazaar and was also a part of the silk route. After this you would enter in the Central Asia's Crown Jewel, Uzbekistan. For 7 days, you would explore the ancient workmanship and wonders of Samarkand, Bukhara and Khiva. Then you would cross through Kazakhstan to enter the last phase of this leg, Russia. In Russia, you will arrive at Astrakhan where you would go on a day cruise in Caspian Sea. Hear you will enjoy Marine life. Now you would move to Moscow, the capital of Russia. Moscow is a home to many world heritage sites.
Leg 4: Europe: Latvia, Lithuania, Poland, Czech-Republic, Germany, Netherlands, Belgium, France and United Kingdom

Here you would enter in Latvia and Lithuania, the Baltic countries, to experience the serene elegance of UNESCO certified, baroque Old Town. Then you step in the Polish capital of Warsaw. It's the largest city of Poland famous for its historical significance. Next is the Czech capital of Prague, which is famous for its hundred spires and unmatched beer. Then you move across Germany, to enter Belgium which is famous for the delectable chocolates and breweries. Finally, continuing your journey from Belgium to Netherlands to France to finally entering your last destination, United Kingdom.

Inclusions:
• All hotel stays on twin sharing basis.
• Meals.
• Transportation by a luxury bus especially designed for comfortable travel.
• A CPR certified medical helper throughout the journey.
• Experienced local English-speaking guide in each country.
• Ministry approvals, customs, immigration clearance and all inner line permits for restricted areas.
• All required permits, permissions and custom clearances for border crossings by bus.
• Fuel, servicing, toll taxes and parking fees.
• Third-party insurance for the bus in each country.
• Sightseeing and walking tours at various locations.
• Entrance fee at different sightseeing points.
• Fun activities to make the experience truly memorable.
• Stock of chocolates, snacks, water, soft beverages and essentials throughout the journey.
• Adventures Overland merchandise for each participant.
• A detailed road book for each participant.
To plan a trip like this, one needs to do extensive research, please check their website for further more information regarding the cost, registrations and booking details. Bus2london