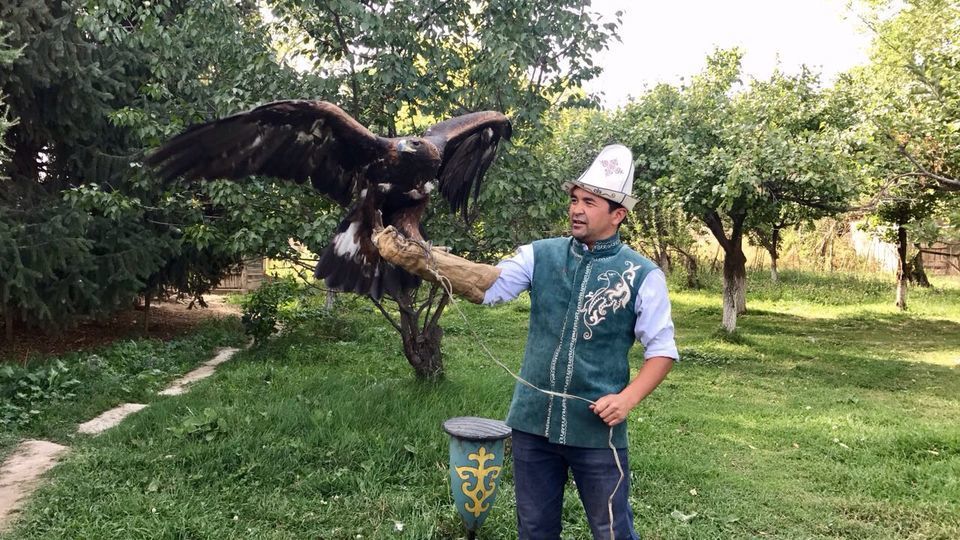 In 2017, 12 bikers took a week-long road trip across the nomadic lands of Kyrgyzstan (a Central Asian country bordered by Kazakhstan to the north, Uzbekistan to the west) . Their journey across the landlocked country that has the world's second largest alpine lake was both adventurous and memorable. The paved roads on their route were part of the famed ancient silk route used for transporting silk and spices from China to the European continent. For adrenaline junkies, there was a lot of off-roading as well. The dirt road driving took them through breathtaking landscapes and mountain passes.
All's not lost if you are not a biker, though! Here's some good news. In May 2018, the organisers who designed and executed that epic journey, will now undertake the same itinerary with four-wheelers.
Why you should sign up
It's not every day that you get to experience traditional Kyrgyz horse games and an eagle hunting show. Imagine driving to the Tash Rabat, a well-preserved 15th century stone caravanserai (a roadside inn where travelers could rest and recover from the day's journey) at an altitude of 3,200 metres. Catching a folklore show can also offer meaty insight into the nomadic lifestyle of the Kyrgyz people.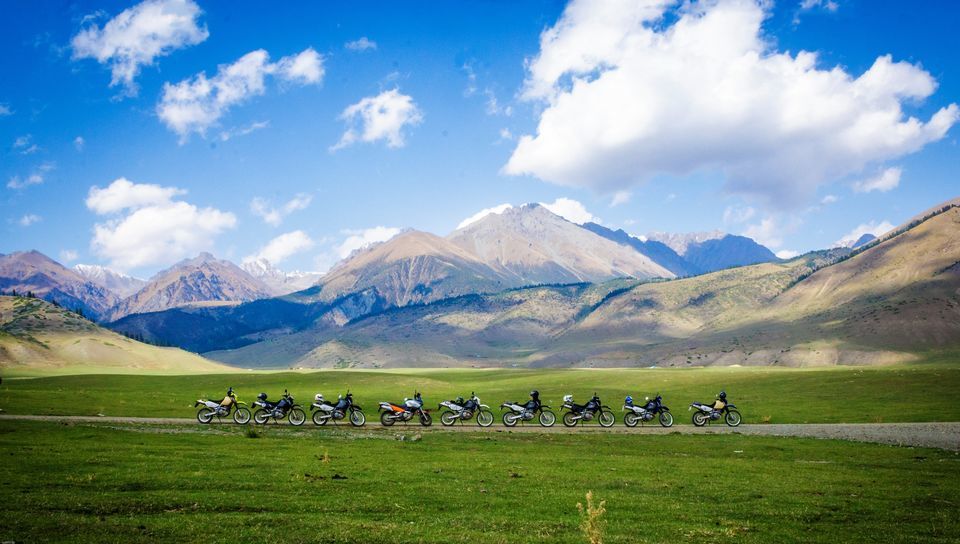 There's a good chance to catch all the action in what claims to be one of the best-kept secrets of Central Asia. Think snow-capped mountains, alpine lakes, glacial rivers and unending stretches of grasslands. Sounds fun?
Here are the details:
Date: 24-31 May 2018 (Bookings close on 30 April, 2018)
Fee: Rs 1,15,000
What's included?
Once you sign up for the trip, the MotoRover team will organise everything from visas to ground support. This week-long guided self-drive road trip of the silk route in Kyrgyzstan will start and end in the country's bustling capital, Bishkek. A tour manager will be in the 'lead' car for navigation and the group will be followed by the 'sweep' car with a mechanic and first-aid kit on board. While the cost of the tour will include your meals, stays, insurance, airport transfers, mechanic and medical support, fuel, and SUV cost, the visa, international driver's license and tickets will come at an additional cost.
How to sign up?
Log on to the website for a detailed itinerary and testimonials from those who did the bike trip last year. If you've been to Kyrgyzstan, write in and share your experience with us on Tripoto.
All photos have been taken by Wrick Dev Ghosh.