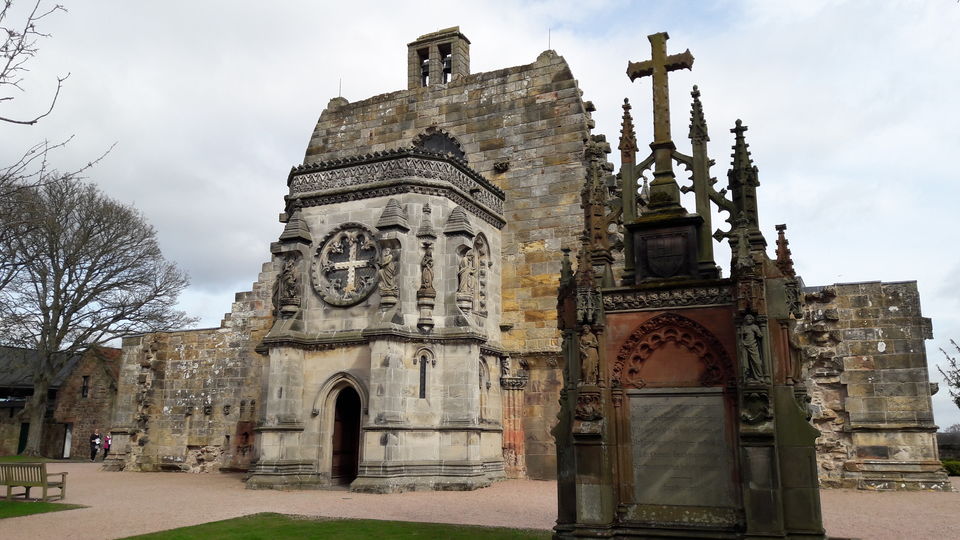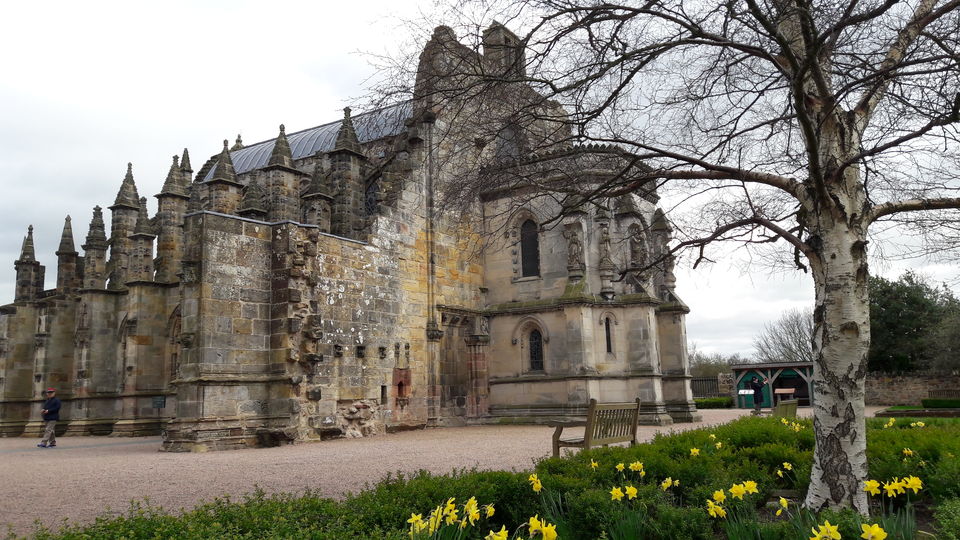 During my travels in the UK over nearly a year, many sights have stayed with me and not a few of these have been of a religious/spiritual nature. My interest in them has been solely 'romantic' and literary.
Starting from Rosslyn Chapel in Scotland, moving through Holy Rood and Holy Trinity Churches, travelling across the sea from the far north of Scotland to St Magnus Cathedral in Orkney, and finally arriving at grand Bath Abbey in southwest England, this was a journey like no other. For although I am an atheist, these structures had a special message for me -- put empathy for each other and for the planet above organised religion.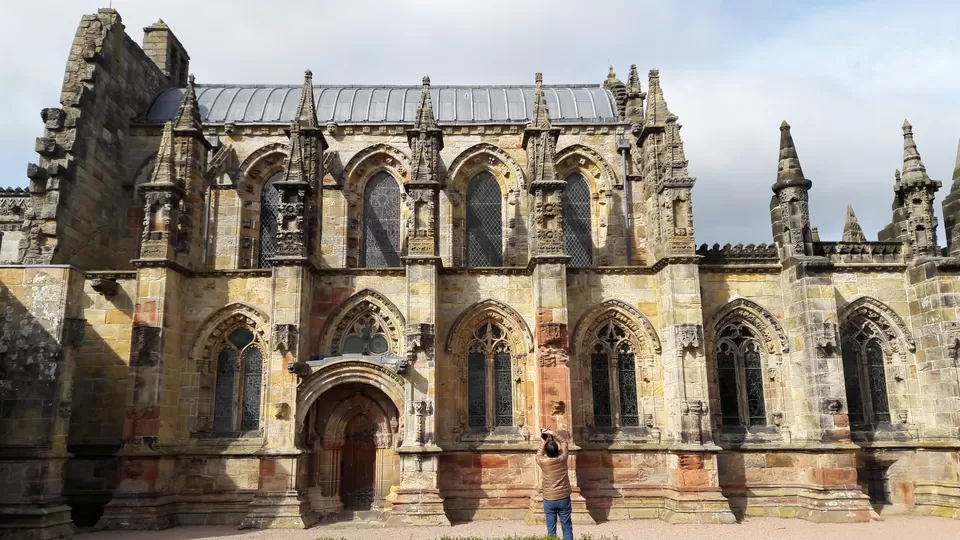 ROSSLYN CHAPEL, near Edinburgh, Scotland
This ancient, quaint place of worship was made famous by the bestselling novel 'Da Vinci Code' and when you first see it, you can understand very well why it would have appealed to the imagination of author Dan Brown. The masonry, statues and craftsmanship are par excellence. Some say it is a prototype of ancient Solomon's Temple. It reminds me of a spaceship for mystics, shamans, druids and good witches to travel to other dimensions from. The design of its arches, in particular reminds me of a similar pattern in Ajanta caves, Maharashtra! The chapel has weathered a rough past, involving battles, sieges and abandonment, to once again capture the imagination of people. Earlier, its grounds were said to have been open for monarchs, 'nobility', aimless spiritual wanderers and rough travellers alike. Keeping the tradition alive, Rosslyn Chapel still warmly welcomes visitors of all hues, from the deeply-religious to the deeply-curious (like me).
CHURCH OF THE HOLY ROOD, Stirling, Scotland
After Westminster Abbey, it is the only other church in the UK to have held a coronation and still be a functioning church. It was founded in 1129 during the reign of David I. Holy Rude means Holy Cross and this is a very special site for believers.
HOLY TRINITY CHURCH, Stratford-upon-Avon
This is one of the most visited churches in England and to me, seemed one of the most picturesque. Situated on the banks of the River Avon, this is where William Shakespeare was baptised on 26 April 1564 and where he was buried on 25 April 1616. The stained glass panels inside are elegant and artistic. For me, its location is what stole the show.
ST MAGNUS CATHEDRAL, Kirkwall, Orkney Islands
Known as the 'Light in the North', it is Britain's northernmost cathedral and pulsates with a powerful energy. It's been standing since 1137, when Earl Rognvald, the Viking, founded it in honour of his uncle St Magnus. Made of a mix of yellow and red sandstone, the entire building gets suffused with distinctive polychromatic hues, especially during sunrise and sunset. The sight is unrivalled and stays with you long after you have departed from windswept Kirkwall.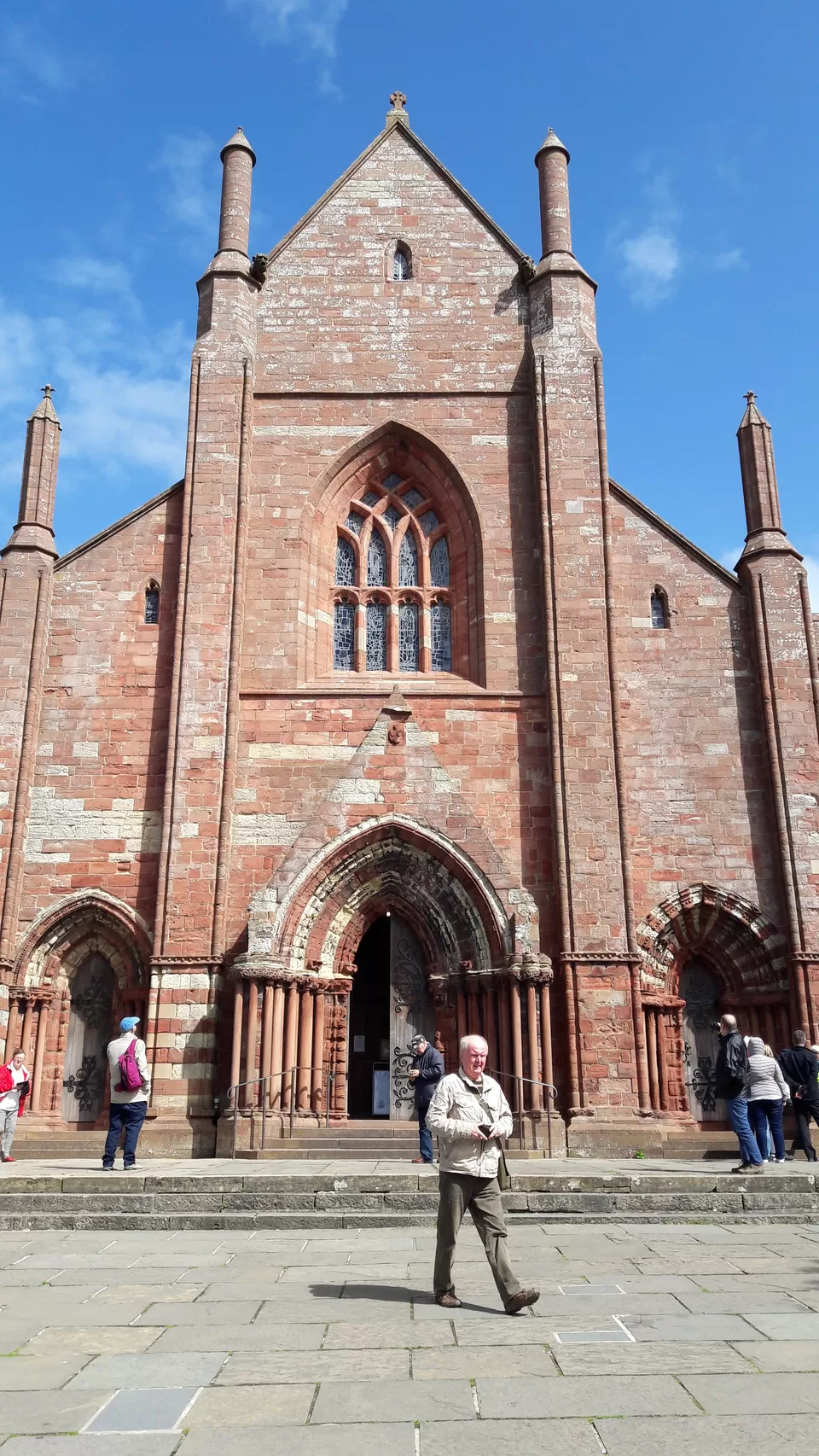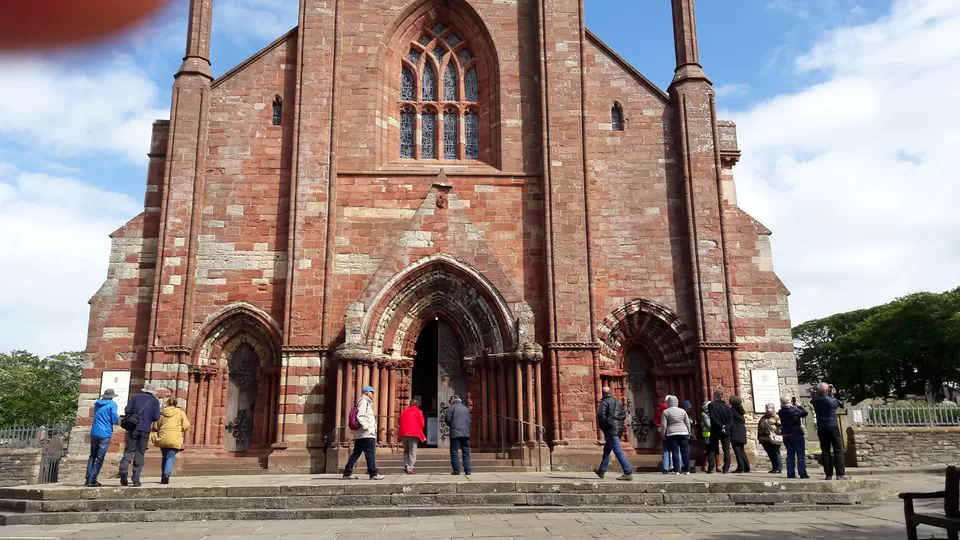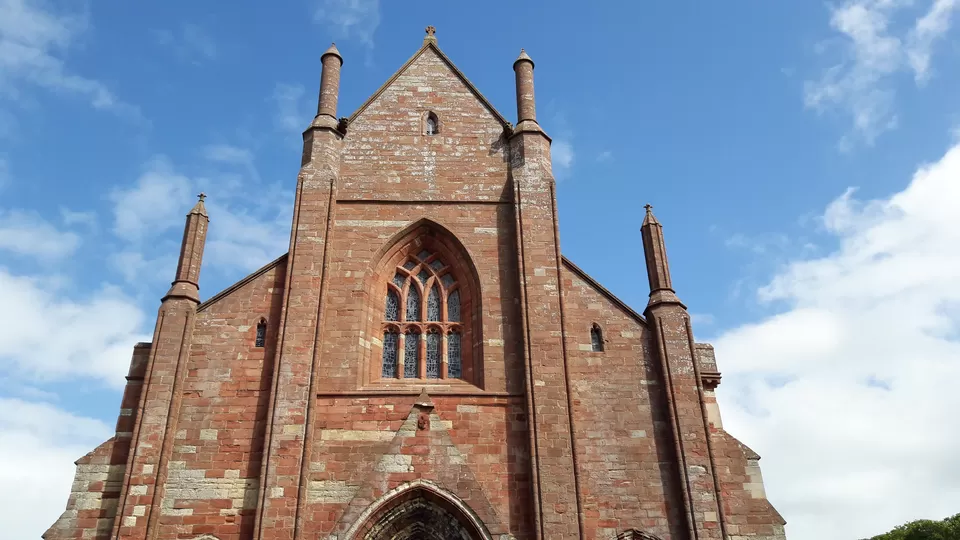 BATH ABBEY, Bath
It was the second abbey I had ever seen. The first was at Glastonbury but all that remained of it was a grand skeleton. In contrast, Bath Abbey was magnificent and splendid, and ..... well, just nothing like I had ever seen before. To add to the effect of the impressively-high ceilings, those arches that seem to go on forever and the acoustics that only such a superbly-built structure offers, was a choir singing the most melodious hymns in the most angelic voices with a lot of endearing fervour. And then there is the entire grand exterior architecture of the abbey. If you ever visit the UK, take a chance and visit the city of Bath, in particular the abbey. It has existed on the site in varied built forms ever since 675 and seems to show no signs of giving up its world-famous status.